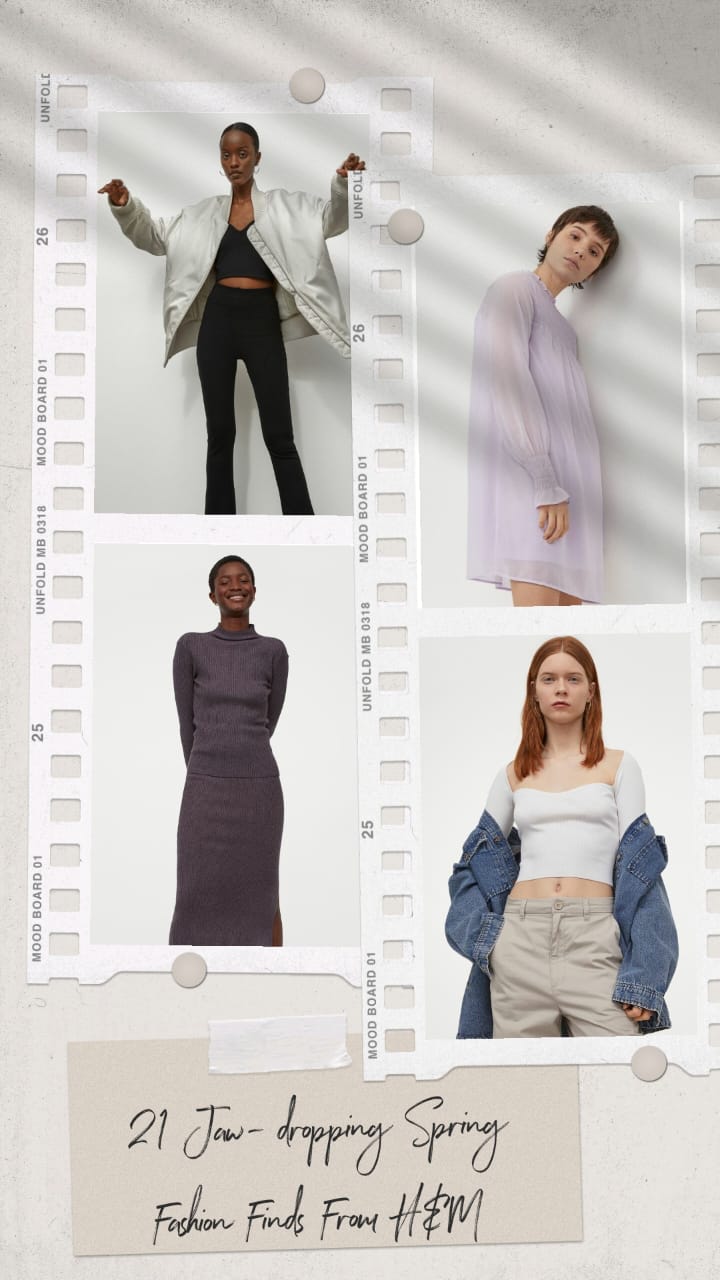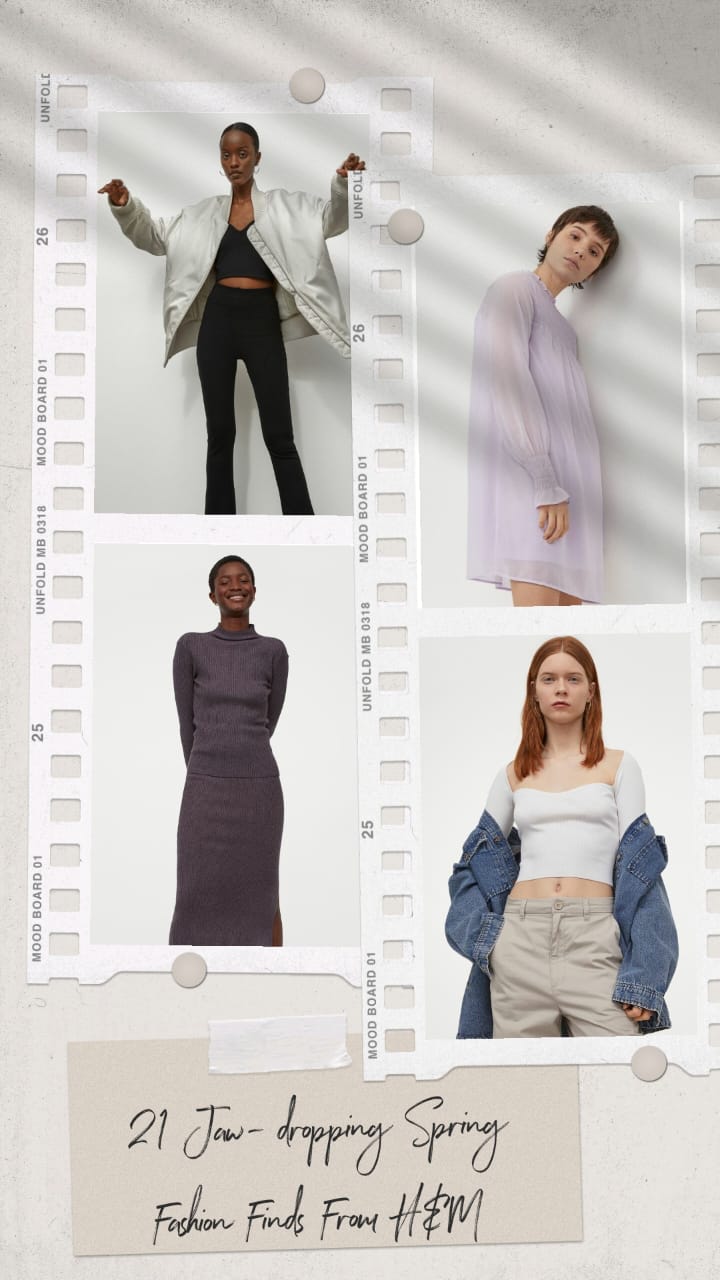 In case you didn't get the memo, it's March, which means we have entered into the spring season. Now, if you are stressing over missing out on all the trendy clothes, ladies, hold on there! We have created a chic curation of 2021 spring fashion trends from H&M that are not only trendy but transitional as well. Speaking of the temperature, it's unpredictable, but our selection of fashion items will have your back in this case as well. Get ready for the wardrobe revamp and replace all your old clothes with these jaw-dropping items.
This sartorially challenging season deserves a failproof wardrobe, and hence we have this edit of stunning pieces. Be it the trendy yellow-mellow top or swanky satin dress for special events, ahead; there's something for everyone. So, keep scrolling and explore what H&M has in store for you.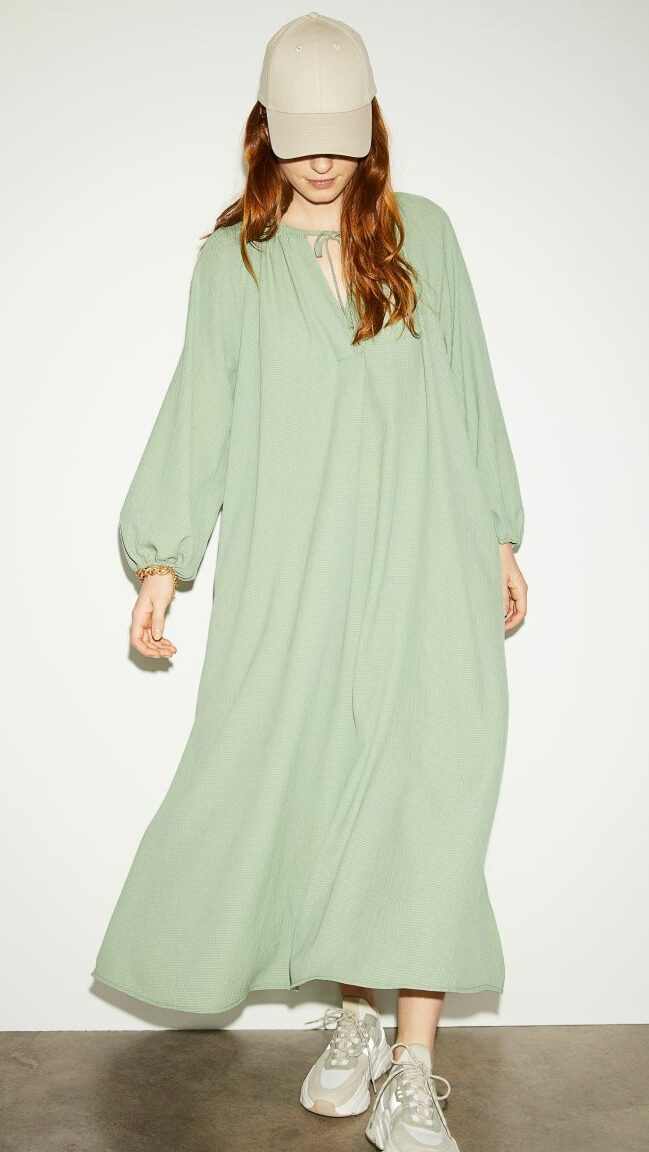 H&M Calf-length Dress ($34.99)
You'll be thrilled to swirl and twirl around in this maxi dress. The balloon sleeves and easy-going silhouette offer a sophisticated look that you'll be obsessed with.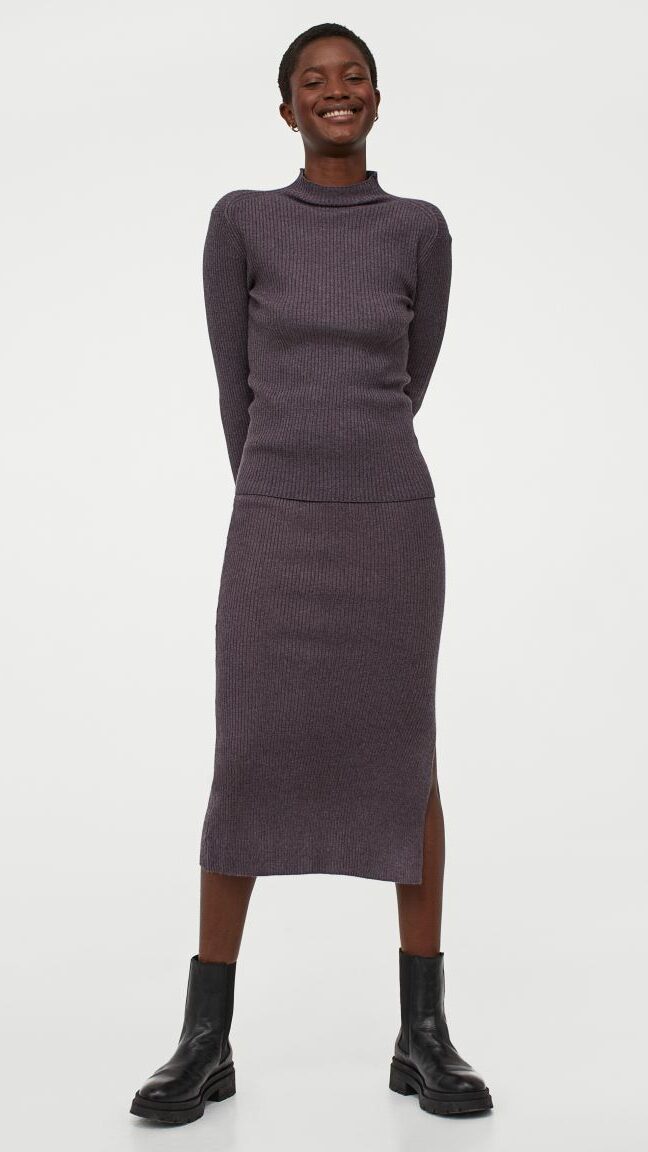 H&M Rib-knit Skirt ($24.99)
Rock an elegant and beautifully-shaped knit midi skirt. This cute find offers small side slits and feels cozy too. So, don't miss out on the day-to-night charm of this skirt.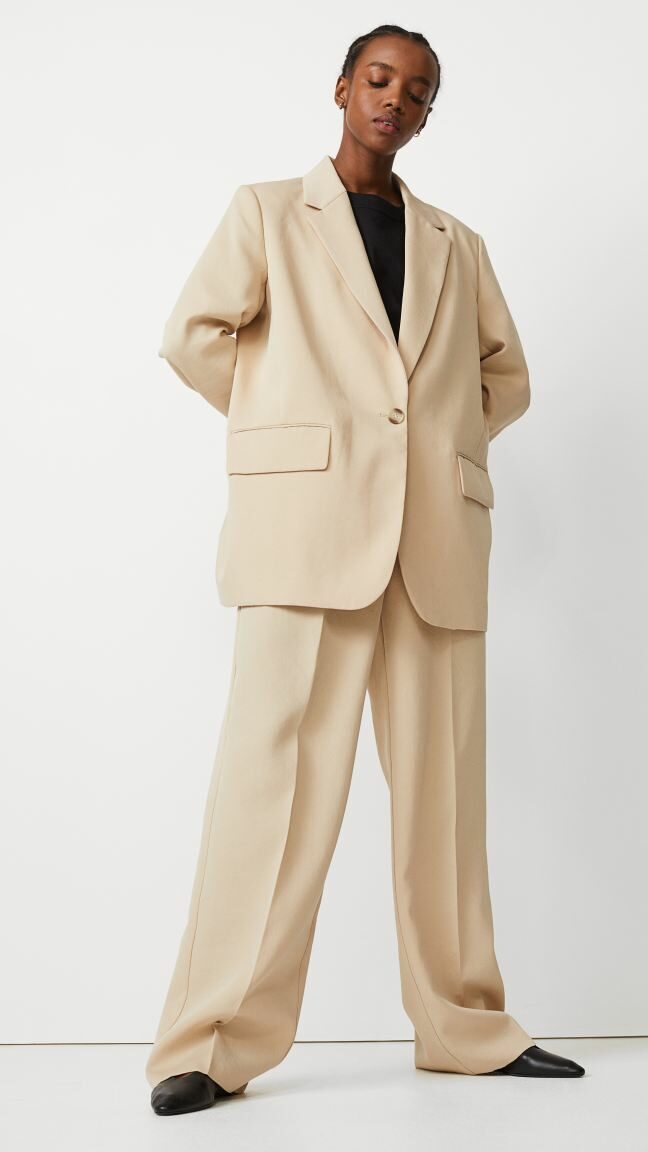 H&M Oversized Jacket ($34.99)
This top-notch oversized jacket in a light beige hue is ultra-versatile and edgy too. The boxy fit and notched lapels with the blazer's front buttons make for an effortless look for any day of the week.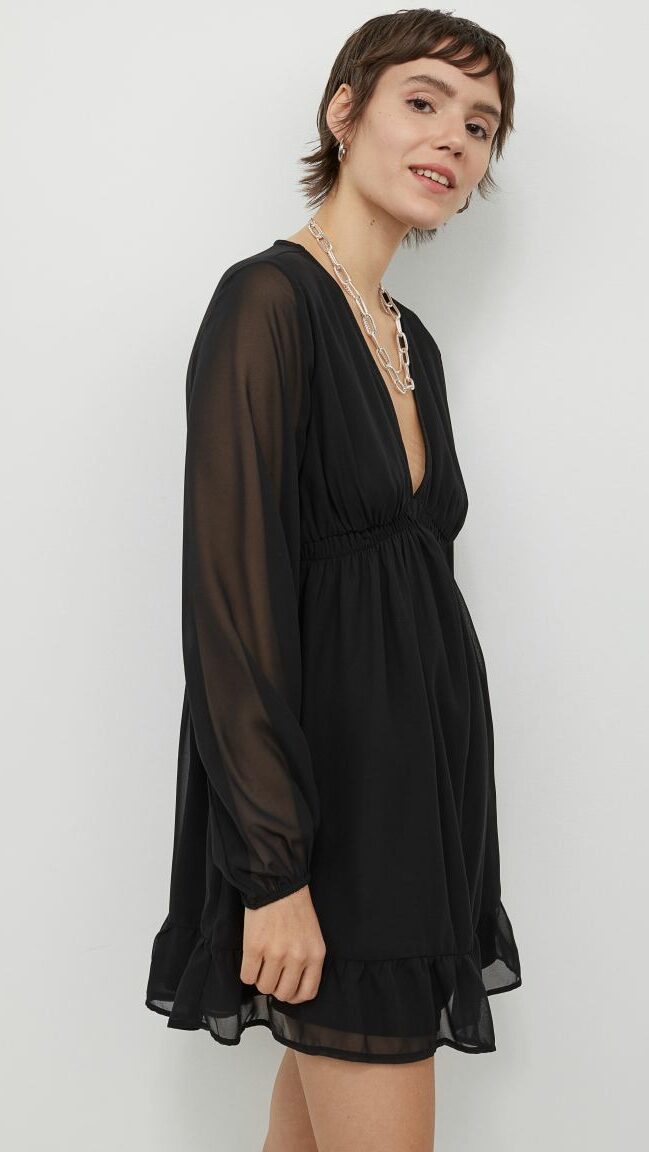 H&M Chiffon Dress ($29.99)
Feel stylish and elegant in this chiffon dress designed with a sheer and sexy fabric. The flared skirt and plunging deep V neck create an ultrafeminine charm.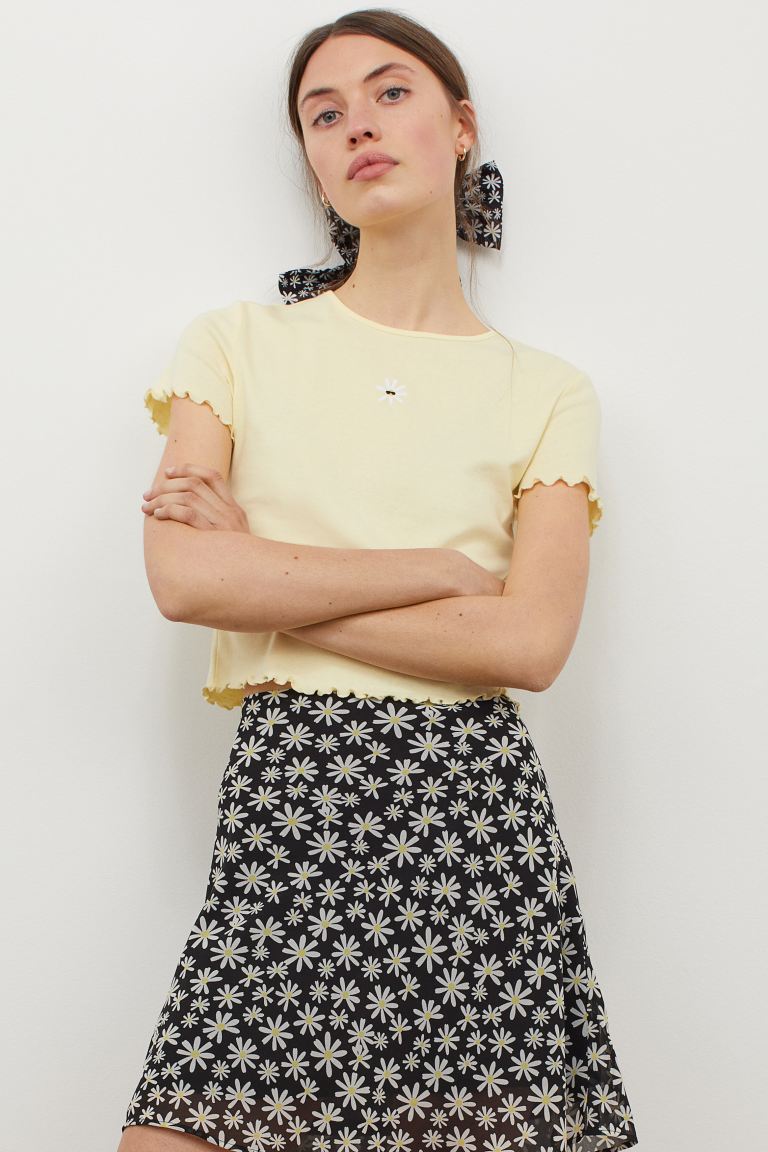 H&M Short-sleeved Top ($12.99)
Sign up for a super cute look by slipping in this adorable top featuring short sleeves. Also, this top is adorned in this year's most significant color trend, pastel yellow, and now you have every reason to add it to your cart.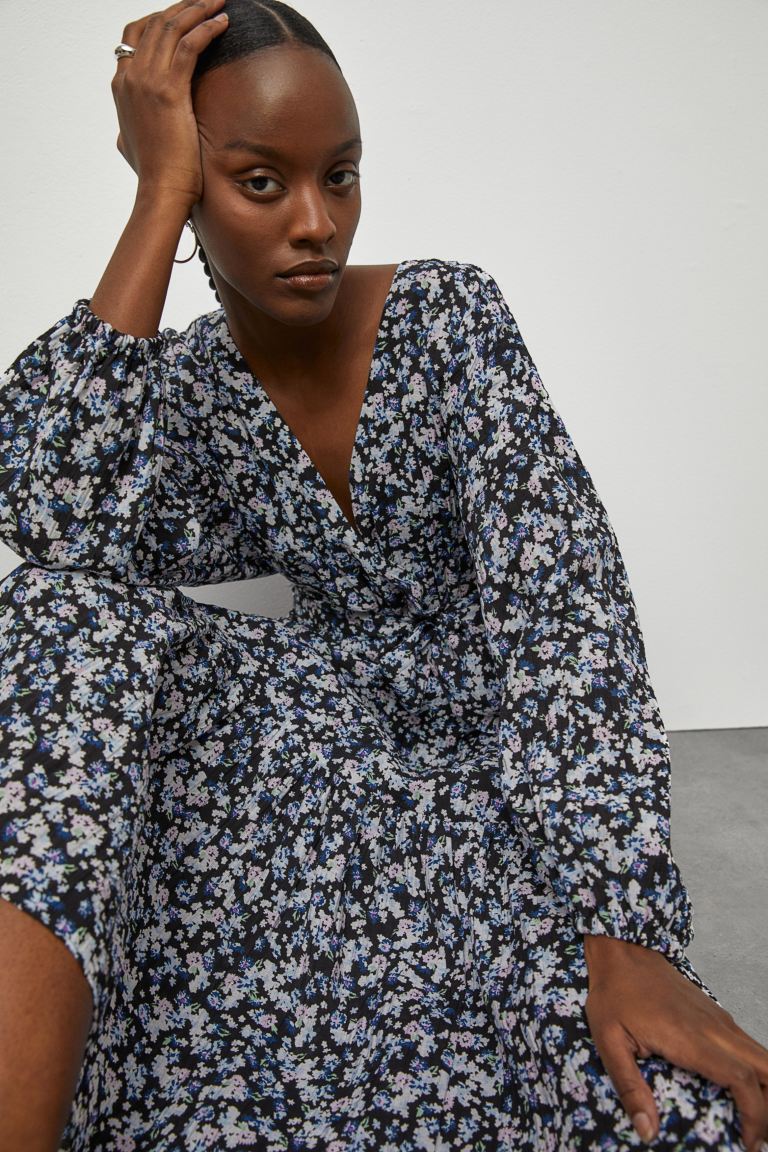 H&M Long Wrap Dress ($34.99)
Cute flowers bloom across this stunning midi dress, offering a flowy silhouette. The slightly puffed sleeves and V neck with flattering wrap dress will make you flaunt yourself in full-blown style.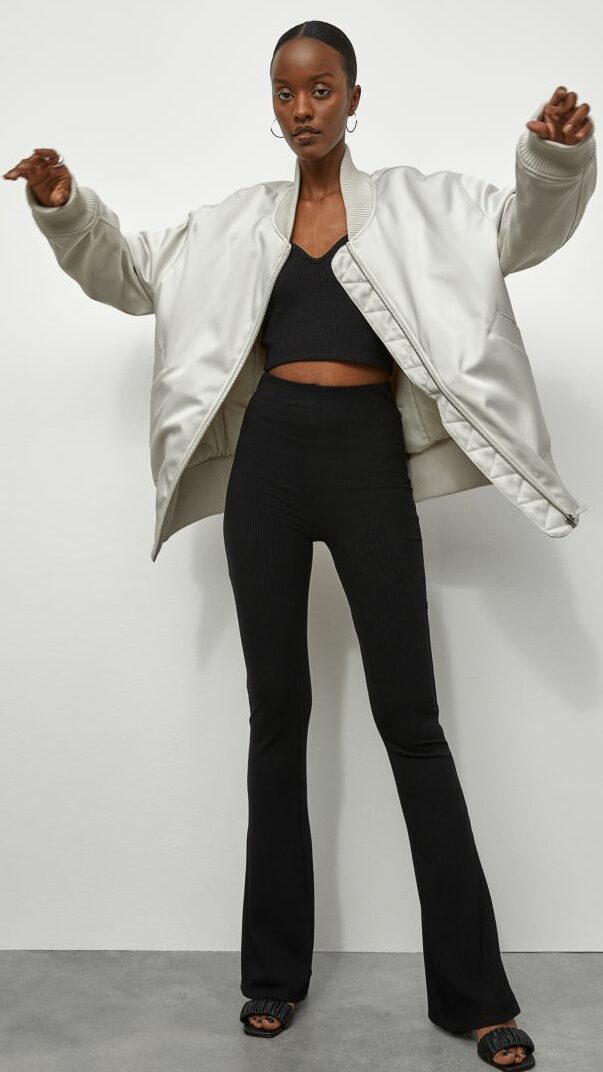 H&M Ribbed Leggings ($17.99)
Tackle the day in these voguish ribbed flared leggings topped with adjustable drawstring. The flared silhouette eases the fit at the ankle and looks trendy too.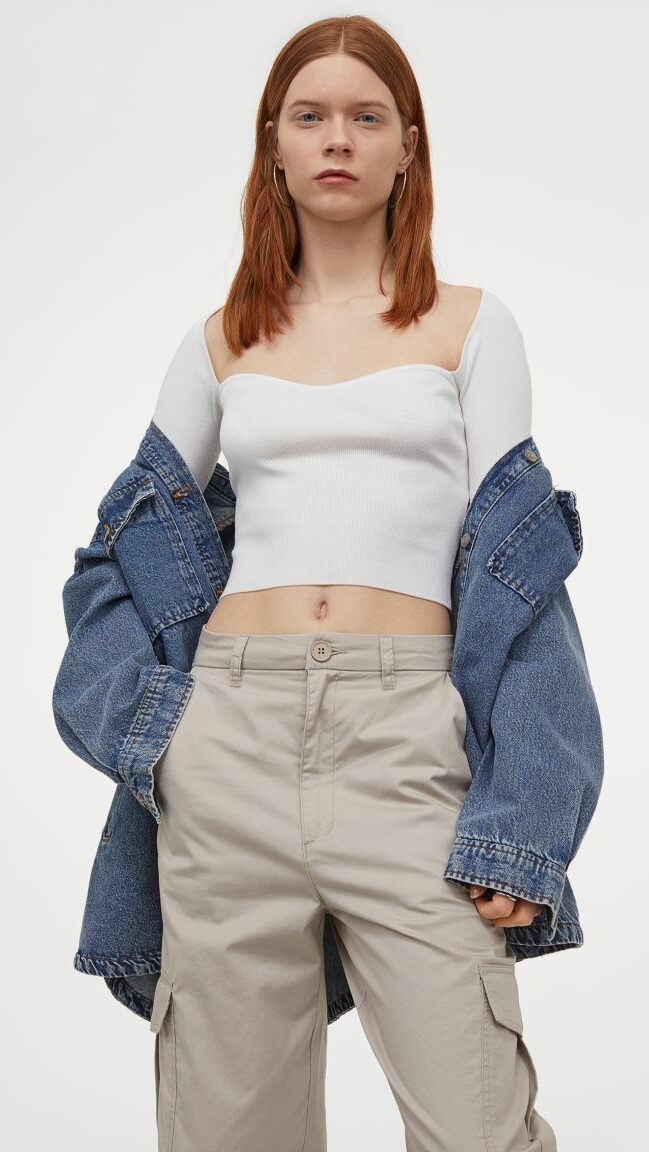 H&M Ribbed Top ($24.99)
Date night is calling you in this finely ribbed top. The eye-catchy neckline and figure-hugging fit of the top will accentuate the charm of any outfit you wear it with.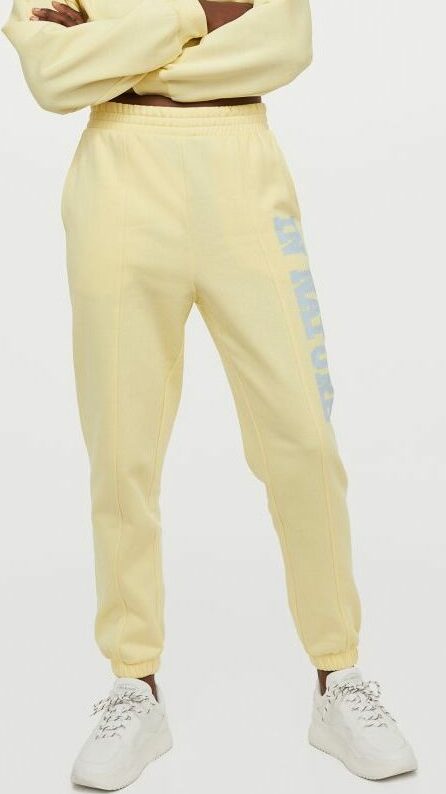 H&M Printed Joggers ($17.99)
Get cozy and look adorable in these super-soft joggers that will provide you comfort with style. You can make it through any casual outing as well as lounge around at home in these yellow joggers.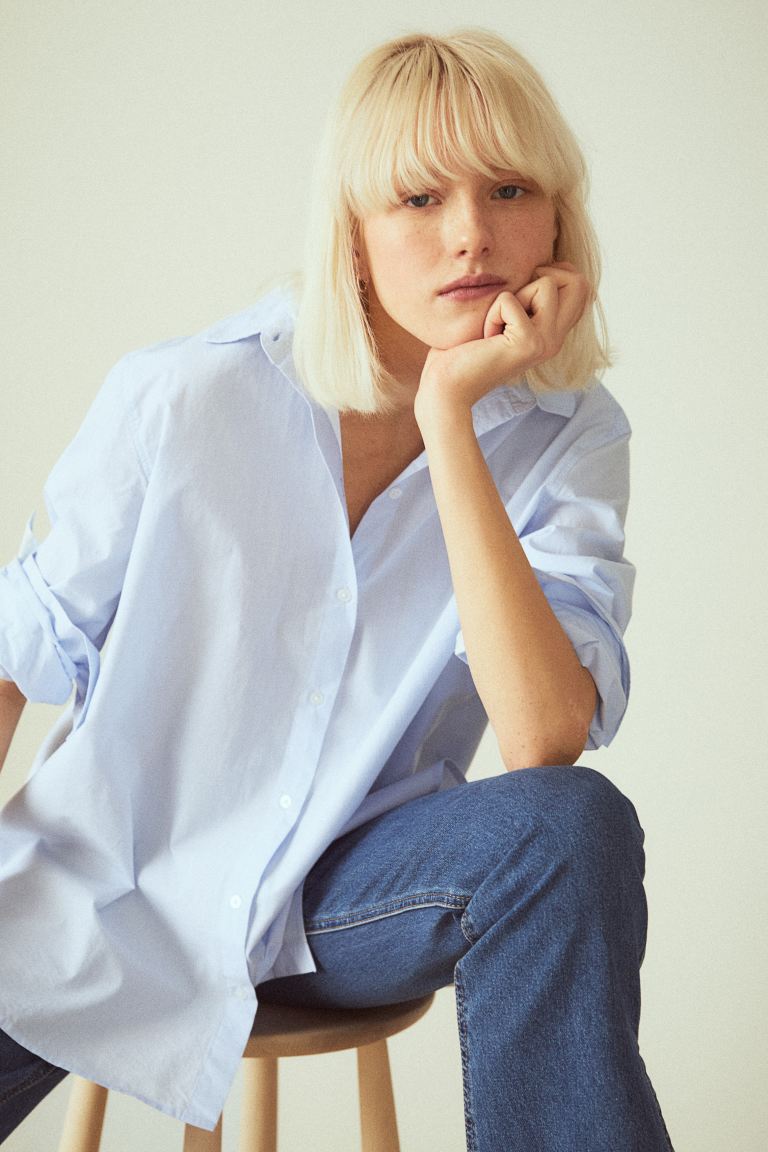 H&M Cotton Shirt ($24.99)
Slay the coolest look of the season in this breezy shirt that exudes nothing but sophistication. The subtle blue color and oh-so-soft cotton fabric of the shirt goes with everything.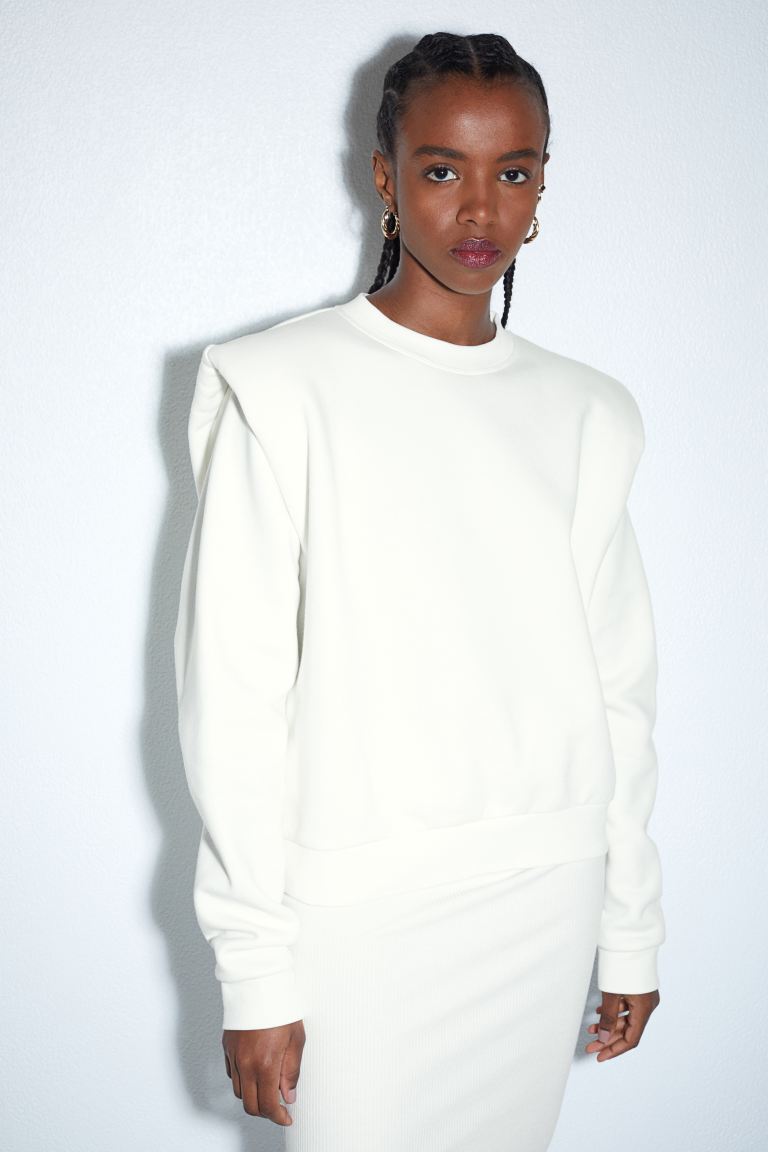 H&M Shoulder-pad Sweatshirt ($14.99)
Padded shoulders frame this sweatshirt in a feminine way that no fashionista can resist buying. The fitting of the sweatshirt adds extra brownie points to the comfort as well.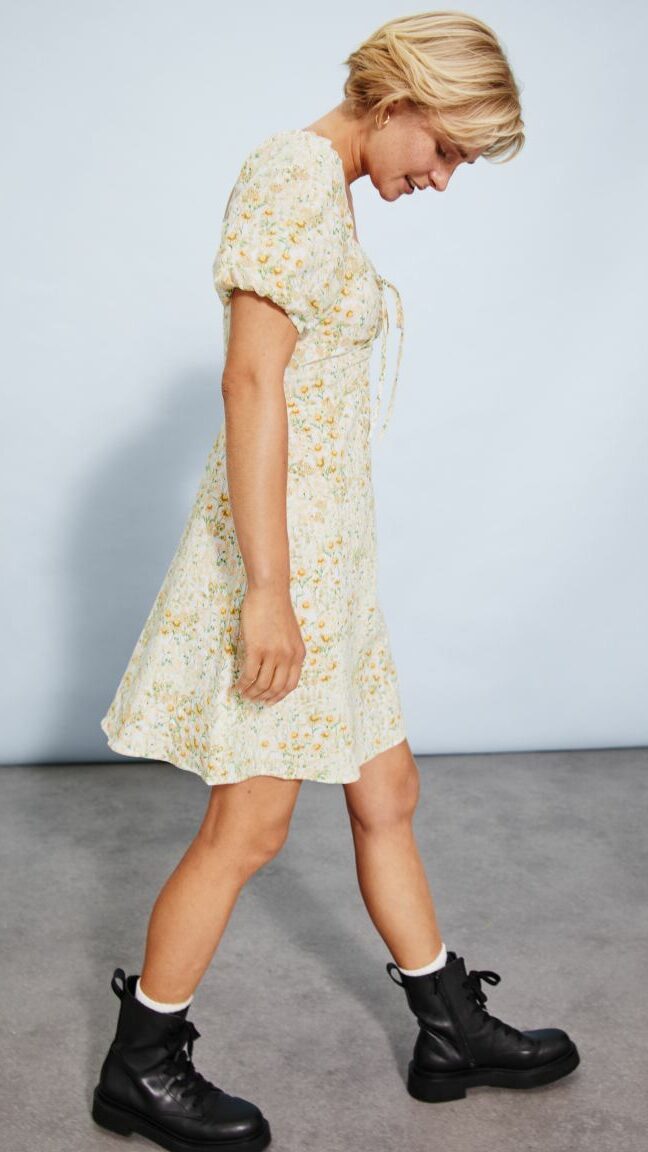 H&M Linen-blend Dress ($17.99)
Bring sunny colors and vibrancy to your lookbook with this jaw-dropping dress. The puff sleeves and little flair will enliven grace in your outfit quite effortlessly.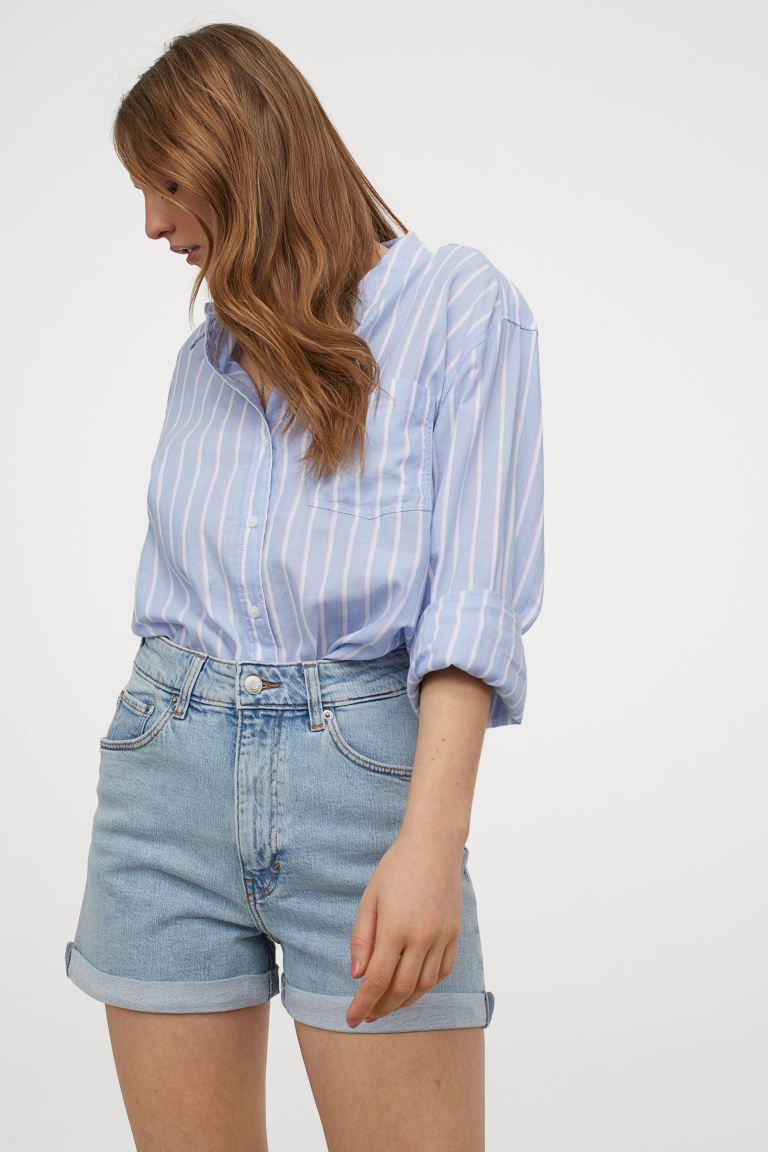 H&M Mom Ultra High Denim Shorts ($19.99)
Rock the sexy vibe of these shorts by styling them with an oversized striped shirt. Isn't this the perfect spring outfit? The folded hems and easy fit will elevate the fashion potion of your attire.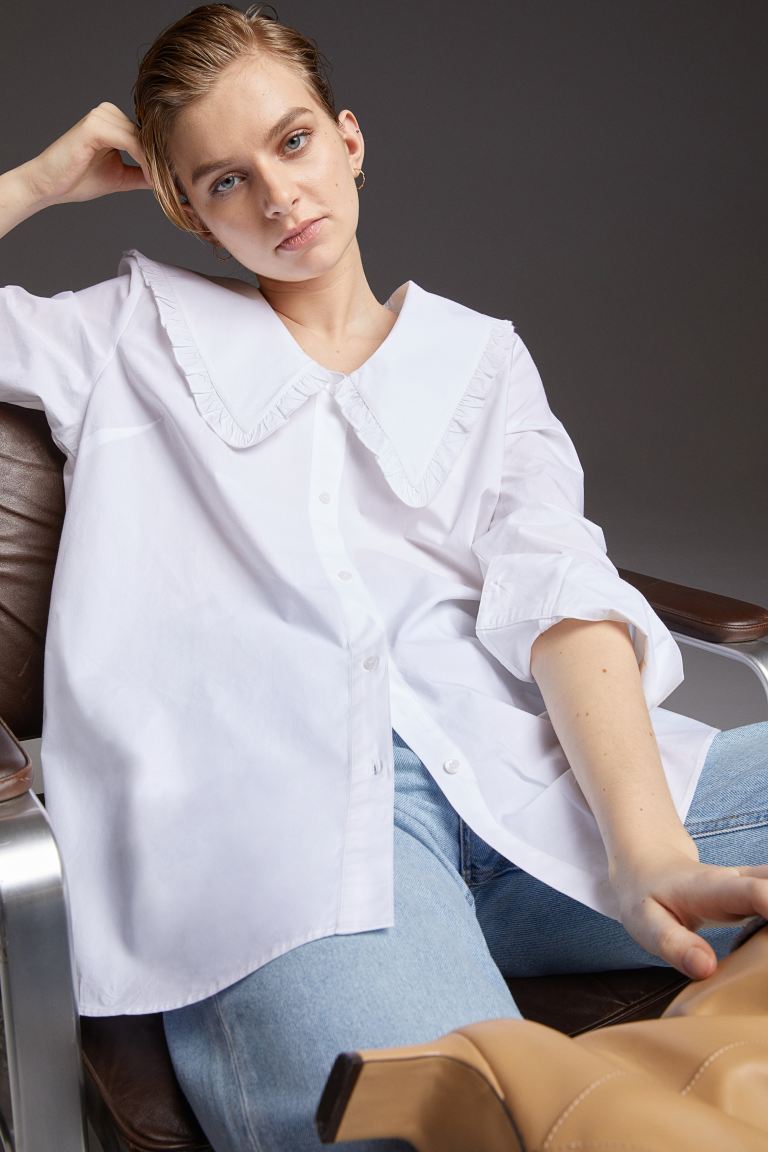 H&M Large-collared Blouse ($24.99)
The collar turns up the charm of this shirt and you'll be in love with it. The slouchy fit and dropped shoulders will create an edgy look that you can't resist yourself from flaunting.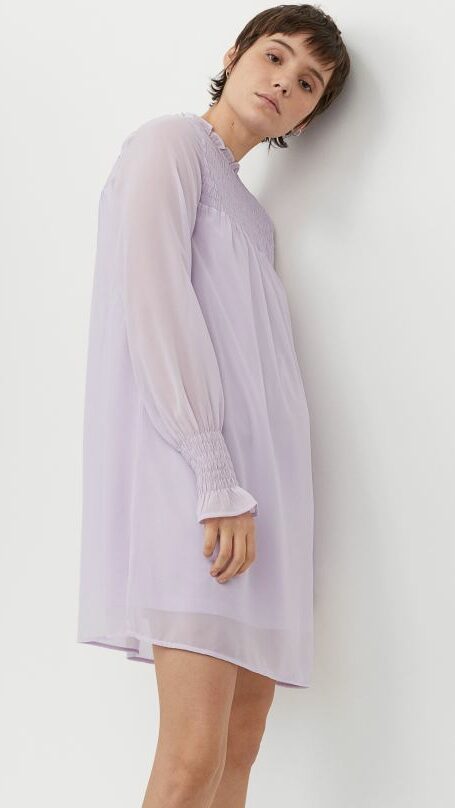 H&M Smock-detail Dress ($29.99)
Redefine the entire aesthetic essence of the season in this pastel purple wear-everywhere-dress. The smock detailing will bring loads of charm to your outfit. Even the flowy silhouette looks flattering, doesn't it?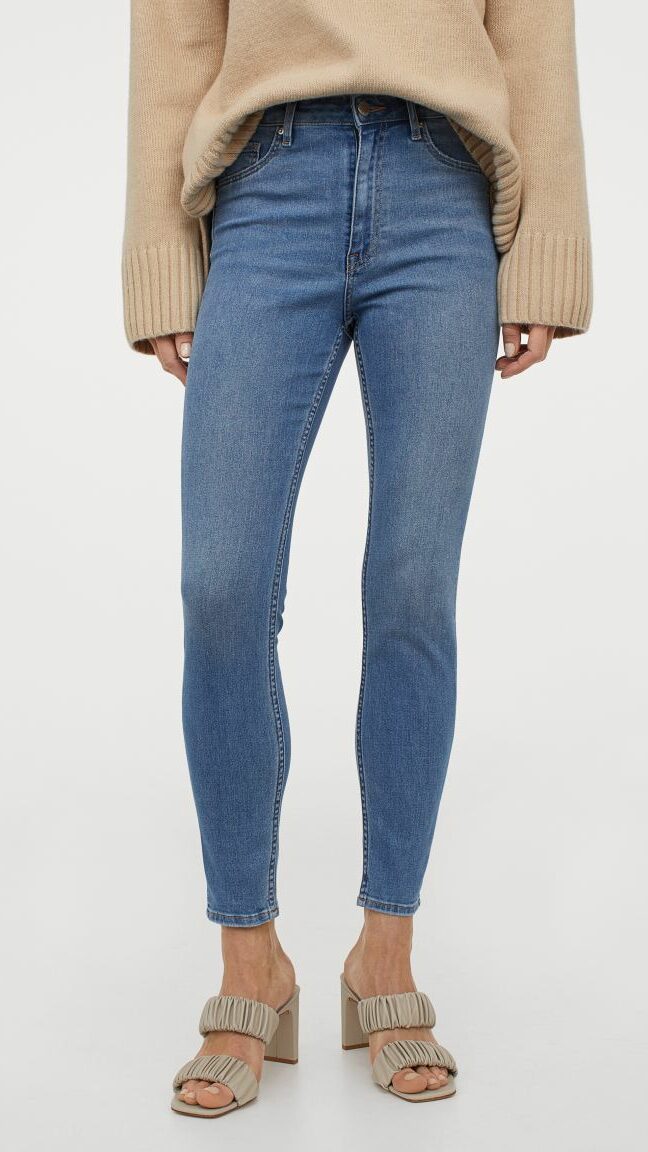 H&M Curvy High Waist Jeggings ($19.99)
Refresh your look in these highly fashionable skinny jeans. The classic allure and comfortable stretchy fit will keep you ahead in the fashion game.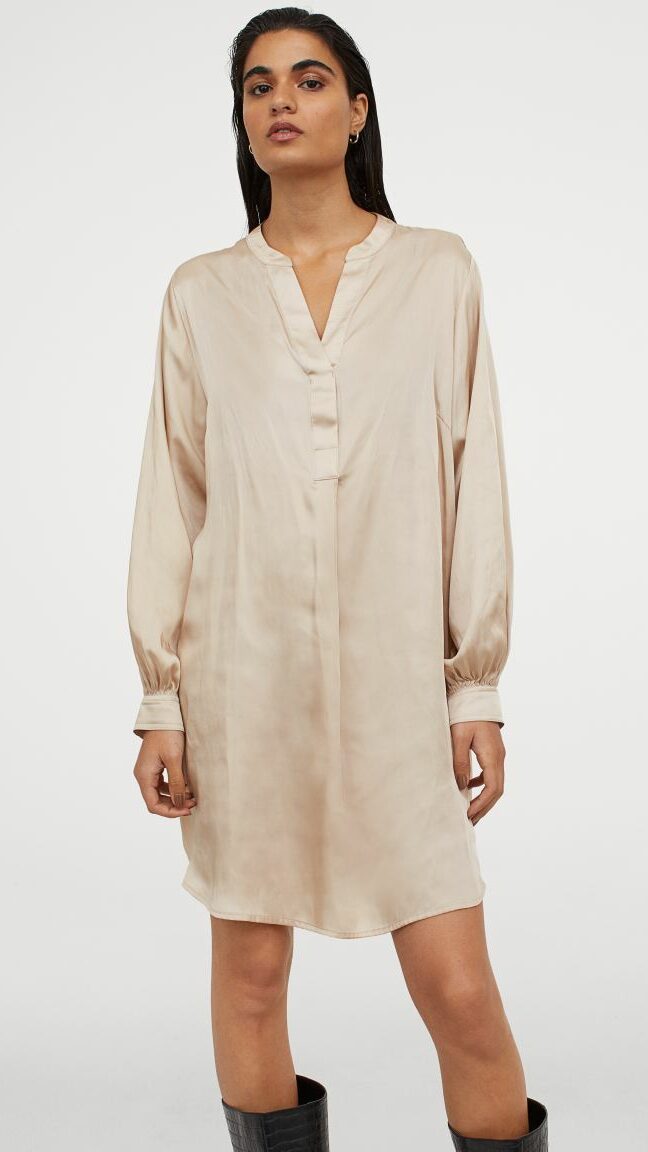 H&M V-neck Dress ($19.99)
Channel your feminine side in this satiny smooth dress. The shine of this swanky dress styled with sleek black pumps will create a jaw-dropping look.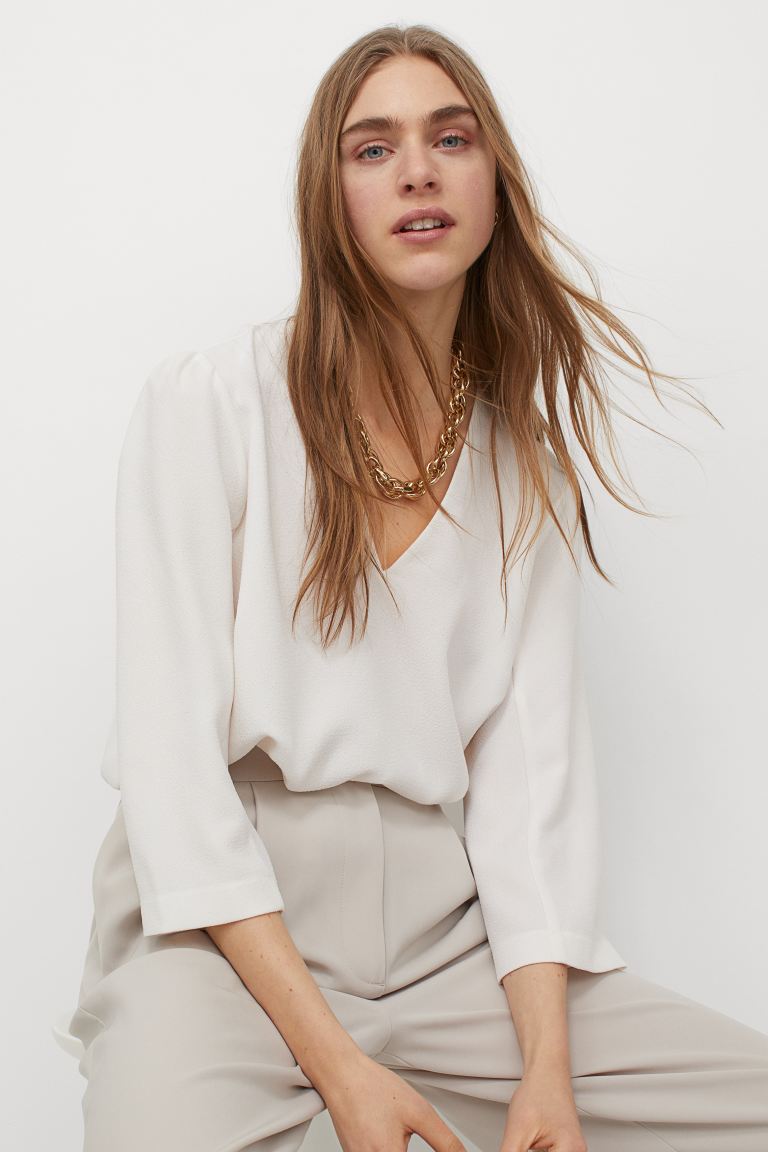 H&M Puff-sleeved Blouse ($29.99)
Flirty yet elegant – this is what this dress is all about. The fluid-like silhouette with puff sleeves is exceptionally chic, and our editors are already getting their hands on this top.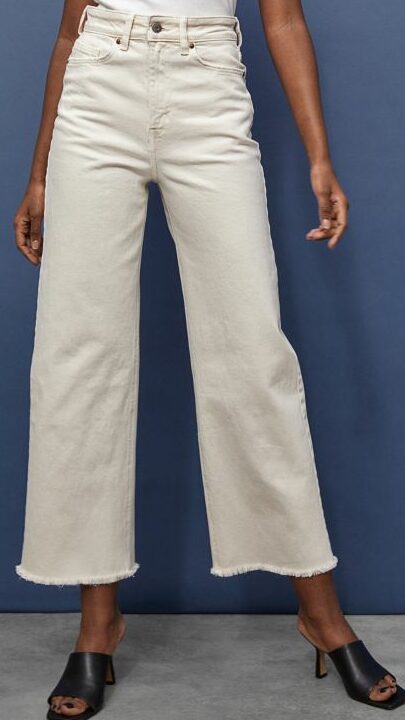 H&M Wide High Ankle Jeans ($29.99)
Walk like a real fashionista in these white jeans that features a cropped silhouette. The wide hems will make your outfit look chicer and failproof too.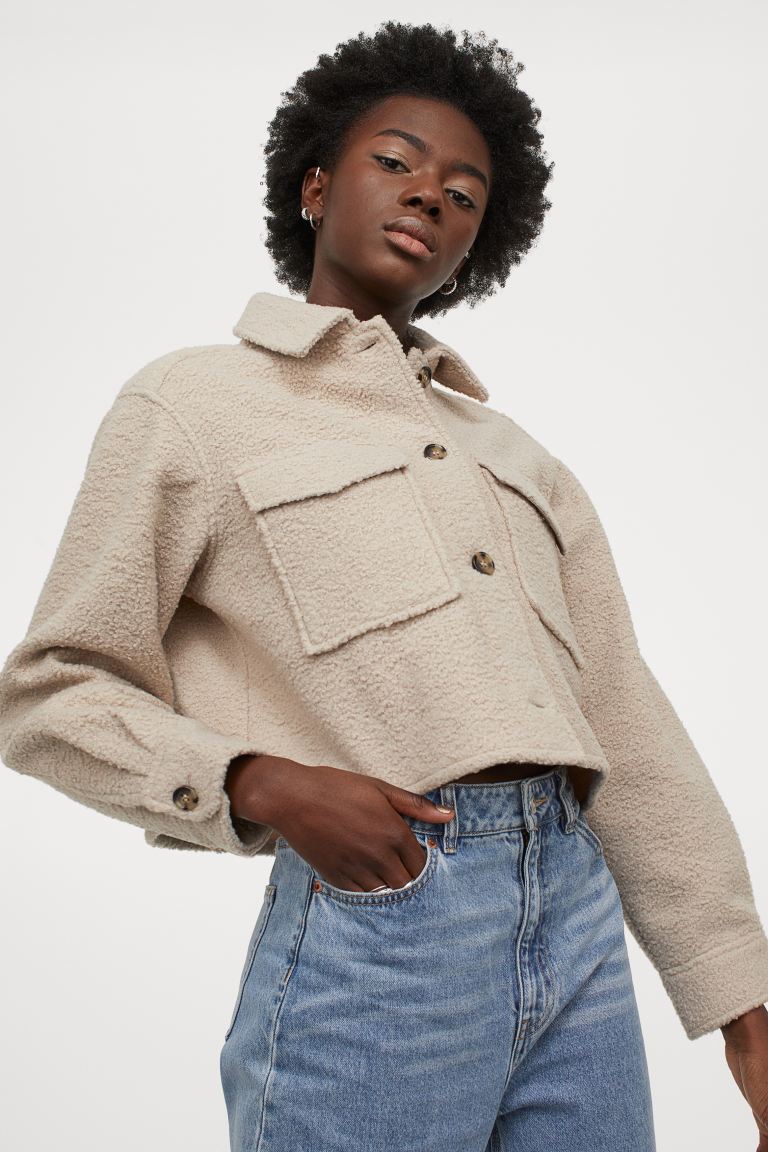 H&M Crop Shirt Jacket ($39.99)
With all the charm of the real deal, this cropped shearling jacket is a fashion champ. The chocolatey neutral color and patch pockets are also perfect to be styled with baggy blue jeans.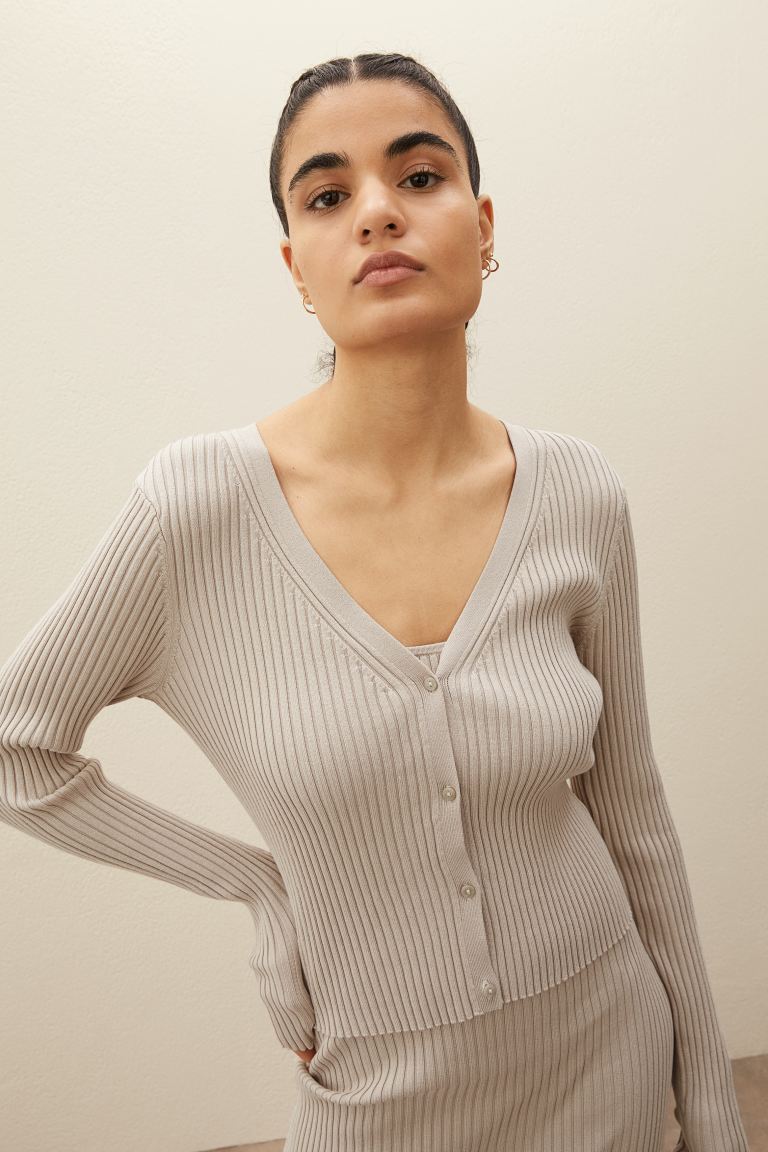 H&M Rib-knit Cardigan ($24.99)
This clean-lined and minimalist cardigan stay true to its failproof look. The classic aesthetic and neutral hue make it a must-have for every fashion girl.
Up Next: Best selling designer sneakers from Nordstrom that are the real statement makers