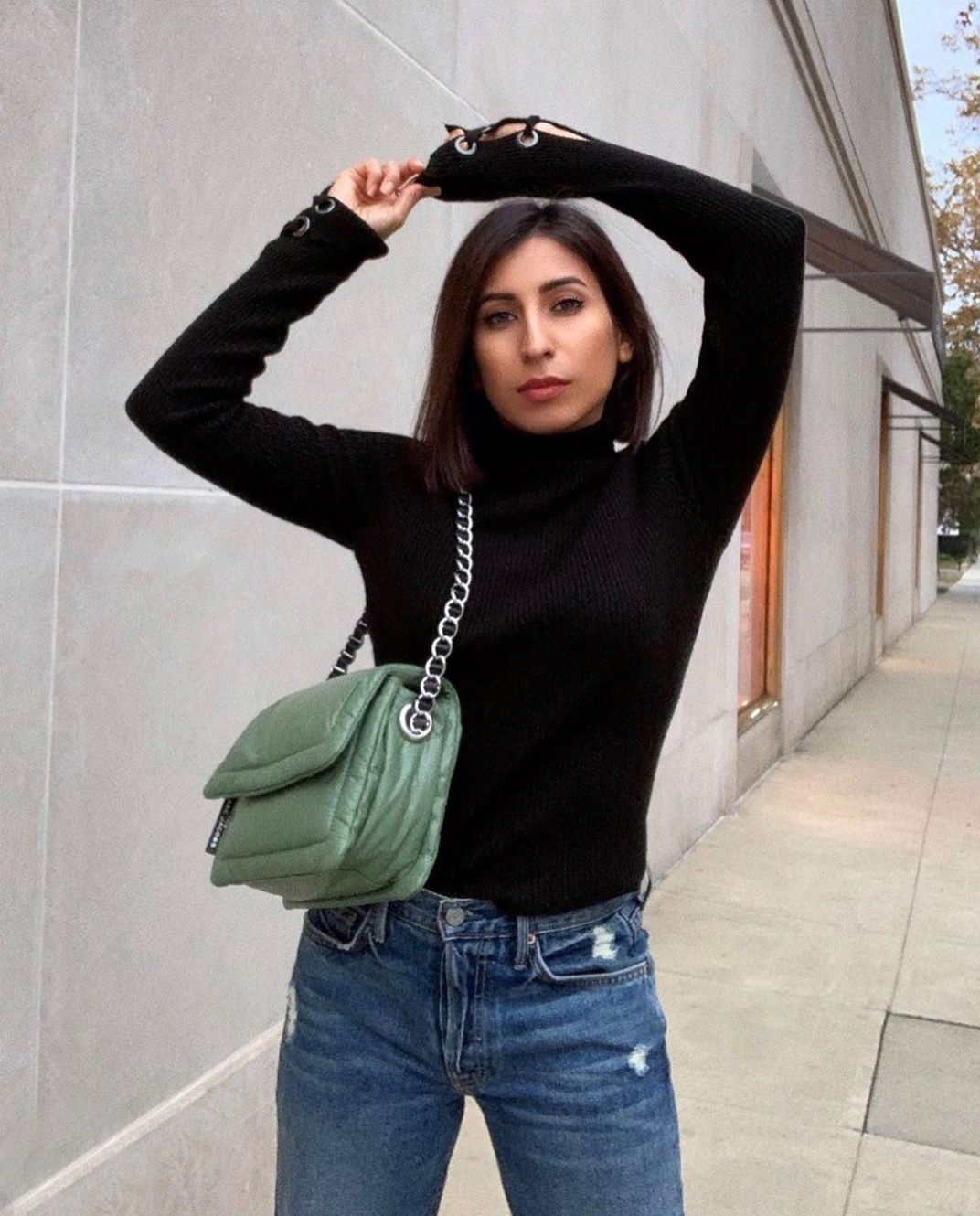 Sharing our sartorial point of view, basics are the backbones of every seasonal wardrobe as they are flexible enough to go with everything. Talking about that, we also believe that basics can be elegant; you just need an eye to pick the best ones. Yes, we know chic basics sound like an oxymoron, but it's not. You can trust on the style notes of fashion girls that are entirely relying on fall basics.
We picked 7 fall basics that are edgy, chic, and will also upgrade our fashion résumé. These fall basics are now the go-to option in every fashion wardrobe. If you're up for a shopping session, you can check out out their refined looks created by fall basics and shop inspired items to add a versatile touch to your wardrobe. Just keep scrolling to check out the fall wardrobe basics that'll be leading the fashion league.
1. Trench Coat, White Shirts, and Light Wash Denims
Atwood Double Breasted Trench Coat
This one is chic, sleek and neat. So, we have every reason to obsess over it.
Add instant polish to any look by wearing this poplin shirt.
It's the silhouette and neat vibes of the shirt that makes it so appealing.
Here's a shoutout to the key piece our fall wardrobe needs.
This one is timeless pick that we are in love with.
This pair of jeans is chic just the way it is but the crisscross silhouette take it to next level.
This upgraded pair of jeans will team flawlessly with almost everything and anything.
2. Blazers and Biker Shorts
The blazer that fashion girls can't stop adoring.
The Nightingale Faux Leather Blazer
The smooth leather blazer is beyond amazing, from trousers to biker shorts to denims, it'll blend in perfectly.
We didn't think that anyone could make a blazer any chicer but we are happily proved wrong by this double knit blazer.
In this era of jaw-dropping fashion statements, this tan blazer will work like a miracle.
We can't really deny the powerful and 'boss' look of this blazer.
A+ for this double breasted blazer. The color and relaxed silhouette gets are unconditional attention.
To add trendy element in your wardrobe of fall basics you only need Diana Blazer.
So basic yet so chic, this biker short is a great pick.
This one surely has Kendall Jenner vibes that we can't wait to emulate.
3. Crop Tops, Leggings, and Sneakers
Flaunt your waist like a diva in this crop top.
Just imagine neutral cargo pants with this cropped tank top. Even dark black leggings will also do wonders.
This is one of the pieces that will always look chic no matter what you wear it with.
Here comes our favorite failproof legging.
Walk like the real fashion girl by stepping in this sneaker.
4. Leather Pieces, and Midi Skirts
This is how we define elegant fall basics. The side silver zips of the leather jacket are other unmissable highlights.
The faux leather trend continues to hold strong and this leather shirt is the perfect example.
Toss your boring pants and replace them with these faux leather pants.
Bye bye fashion disasters! We now have this top to take care of our looks.
Pleated Faux Leather Midi Skirt
This is the new certified fashion-person pick for the season.
Simply a classic pick for sassy fall lookbook.
5. Utility Jackets, Black Denims and Bootcuts
We have had our eyes on this jacket for long and now we can't wait to make it ours.
Aesthetically pleasing is the term to define this jacket.
Now this is what we call French girl wardrobe pick.
Black denims are just right for the fall basic to be completed.
Say hello to oh-my-god-so-chic boot jeans!
Let's be honest, we all knew this one was coming and why not? We can't really miss such a stylish item.
This one is as comfy as stylish it looks.
We will have our fashion taste refined after wearing this pair of bootcut jeans.
6. Chunky Cardigan and Dresses
Is your fall wardrobe even complete without a cute yet elegant cardigan like this?
This may look like any other normie dress but the slouchy fit and oatmeal shade sets it apart.
Are you super excited just like us to get your hands on this dress?
7. Printed dresses and Boots
This printed dress is one of the best things about fall.
IT dress of the season that every style setter across the globe is in love with.
An investment that will work wonderfully for many more fall seasons to come.
The block heel and rich camel tone of this boot will blow you away.
Last but the most favorite one. The edgy look of the boot elevates our fashion quotient.