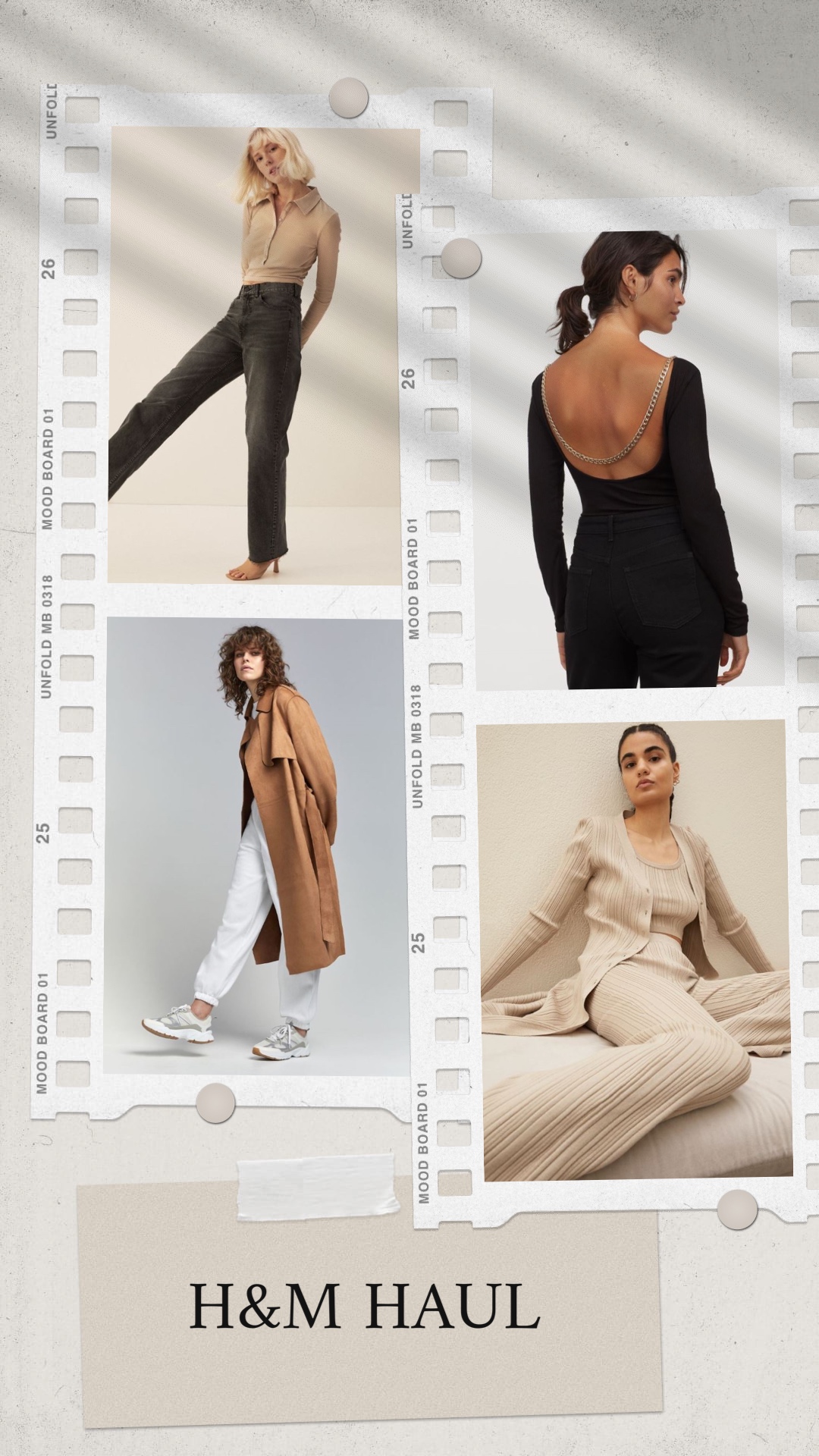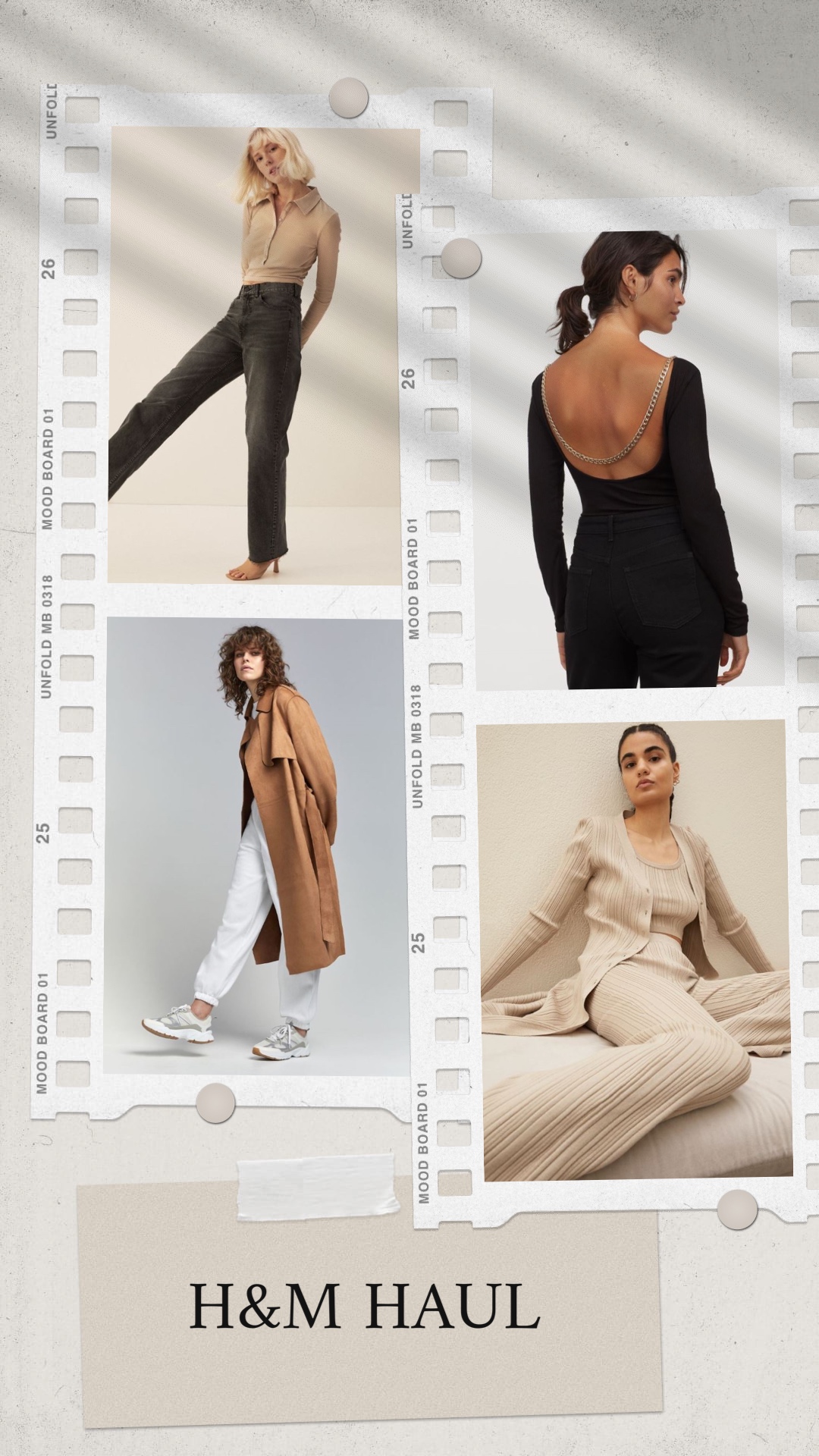 When you're on a budget, every store you pass by or every shopping site you glance at immediately grabs your attention. This is definitely going to burn a hole in your pocket, but not if you know exactly where to shop from. Given how big the name is, H&M is the one retailer we can count on for pocket-friendly fashion.
Every season, we get an updated and refreshing new collection with gorgeous colors to admire, which makes us go back to H&M every single time. H&M knows exactly what its customers want and makes sure to stay on top of everything that's trending. Given the wildly amazing collection they have, it definitely took us a while to narrow down our favorites, considering everything immediately caught our eyes. But, we've done our absolute best to ensure that you fall for this selection like we have without worrying about splurging too much.
So come on and check out the curation made just for you, no matter what your personal taste is, and experience 2021 in the trendiest way possible.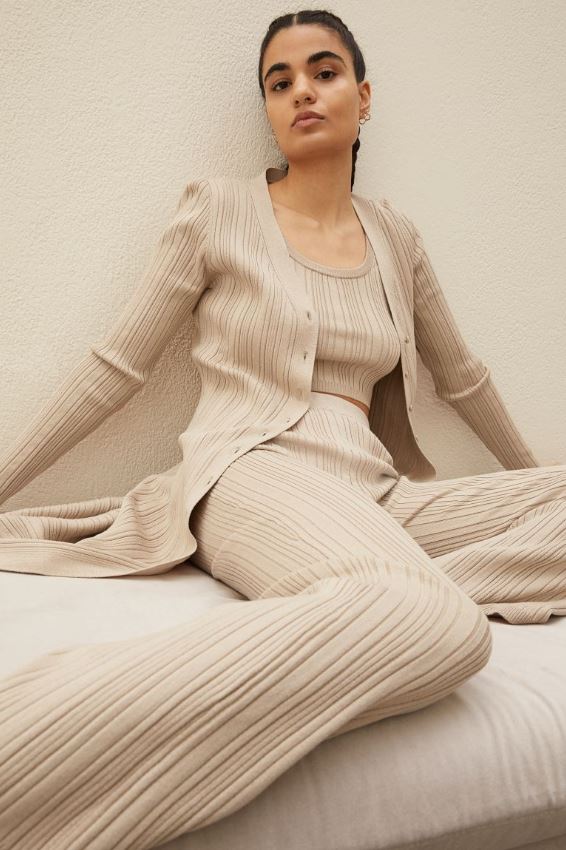 H&M Ribbed Pants ($29.99)
Stitched from a fine-knit LivaEco viscose blend, these ribbed pants make an interesting style statement, and there's no denying how comfy they are. In a simple and elegant silhouette, these pants are extremely flattering to the figure.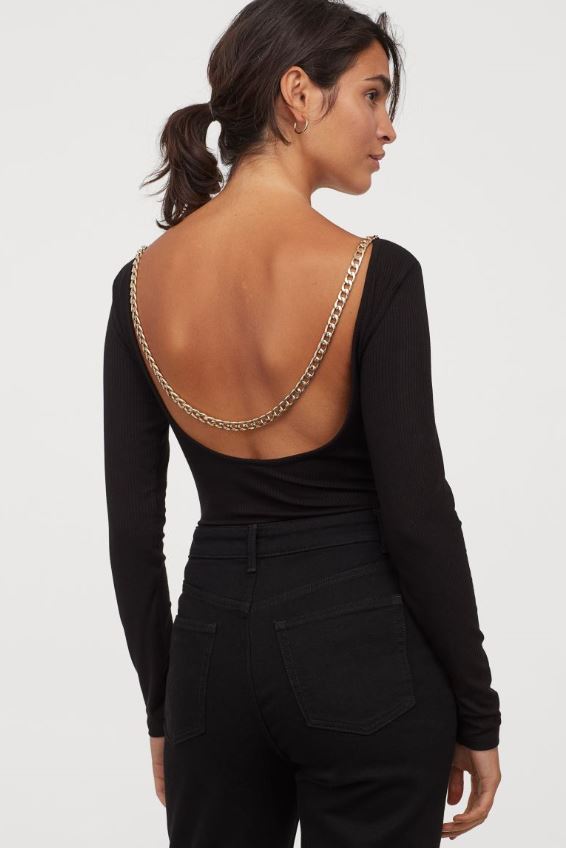 H&M Ribbed Chain-Detail Bodysuit ($24.99)
Bodysuits make dressing up so easy. They're incredibly versatile and effortless to style. This chic number comes with a low-cut back and a sleek chain detail for a fancy look.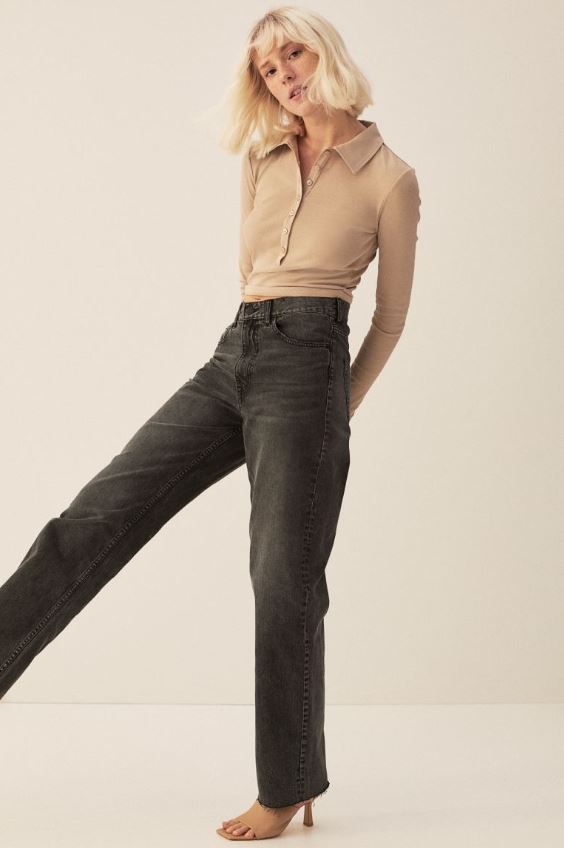 H&M Collared Ribbed Top ($29.99)
A simple short top in a fitted silhouette makes a sophisticated addition to your wardrobe. It's perfect to style for an important day ahead when you need to look elegant and still feel comfortable.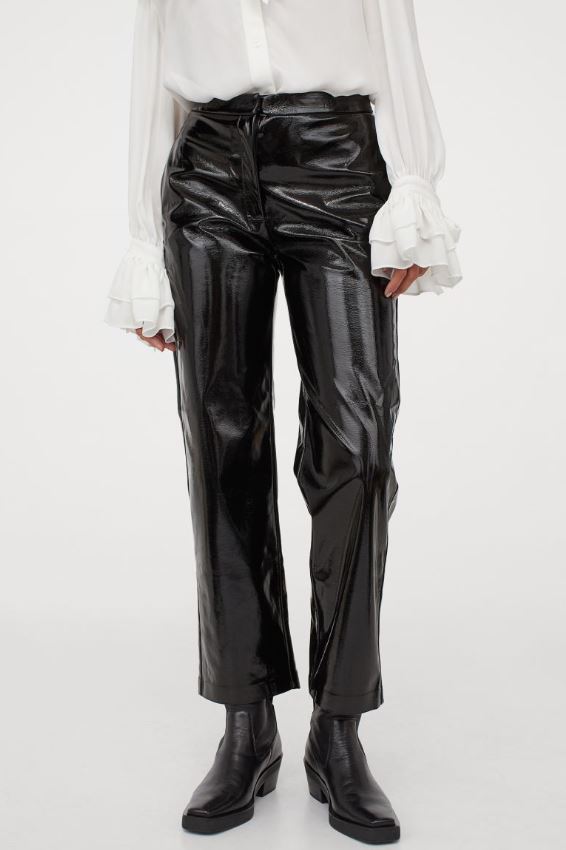 H&M Faux Leather Pants ($59.99)
If attention is what you want, then attention is what you're going to get as you strut down the street in these sassy faux patent leather pants. In a sleek silhouette and straight leg finish, get ready to be the talk of the town.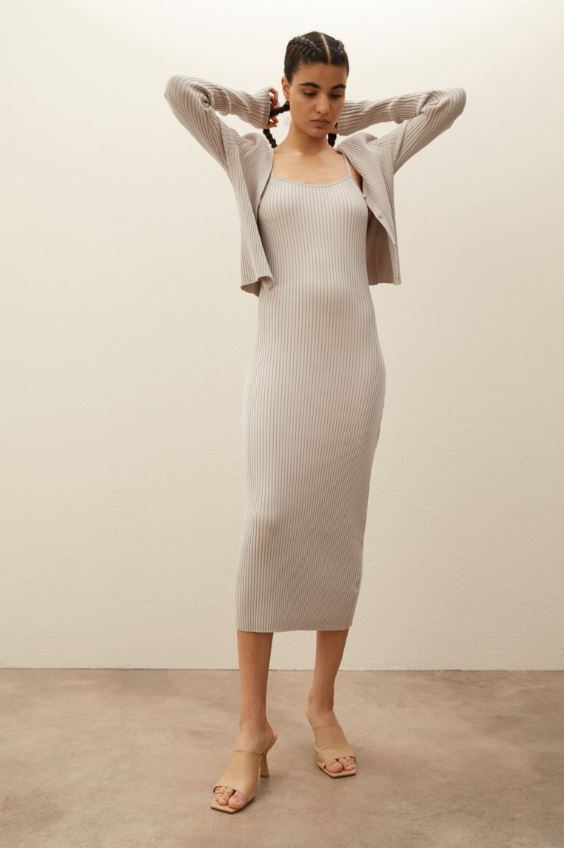 H&M Ribbed Dress ($24.99)
An undeniably chic calf-length ribbed dress is about to make your closet a whole lot chicer. You, too, can dress opulently and look as chic and pretty as you want with this stylish number.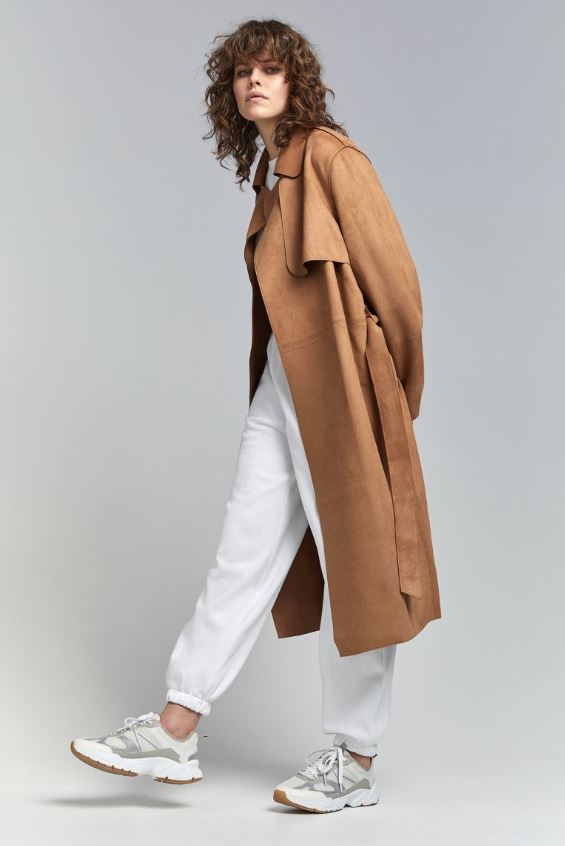 H&M Faux Suede Trenchcoat ($59.99)
Live out the detective fantasy you've always wanted to as you slyly walk around in this sleek suede trenchcoat. With notched lapels and a removable tie belt, step out looking like the epitome of sartorial elegance.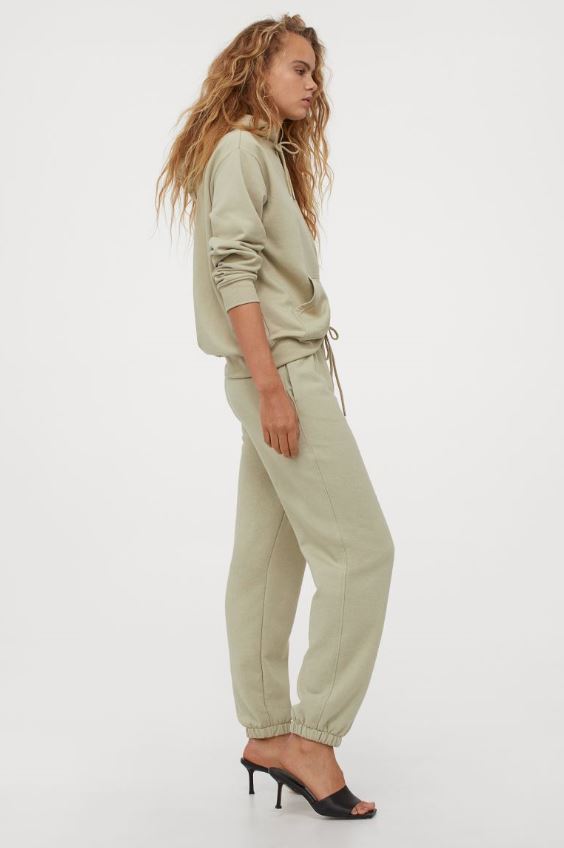 H&M Cotton-blend Sweatpants ($17.99)
In a soft cotton-blend fabric, these sweatpants in a lovely shade of pistachio green are going to make comfort our middle name. Once you slip into a snug pair of sweatpants, there is no getting out of this one.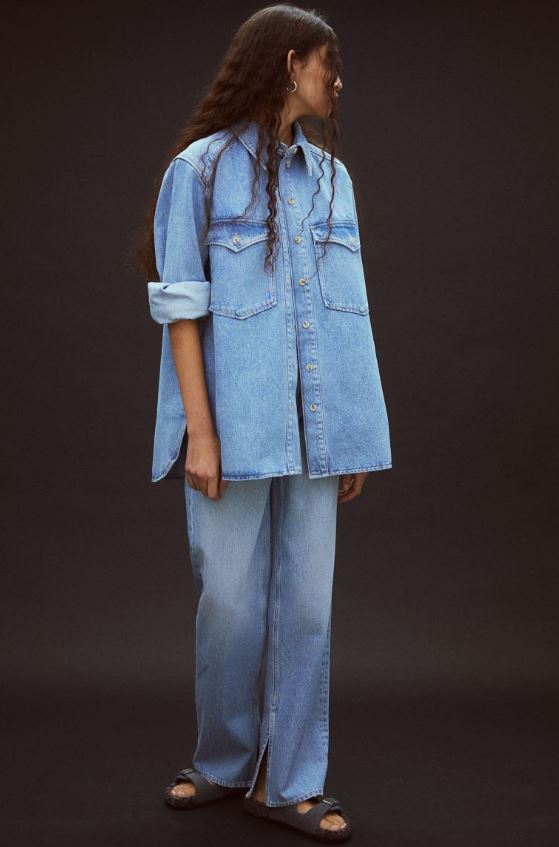 H&M Oversized Denim Shirt ($49.99)
A good ol' oversized denim shirt goes a long way. Rock a cool street style retro-inspired outfit just by throwing this on. It undoubtedly packs a punch of coziness and is an effortless style statement.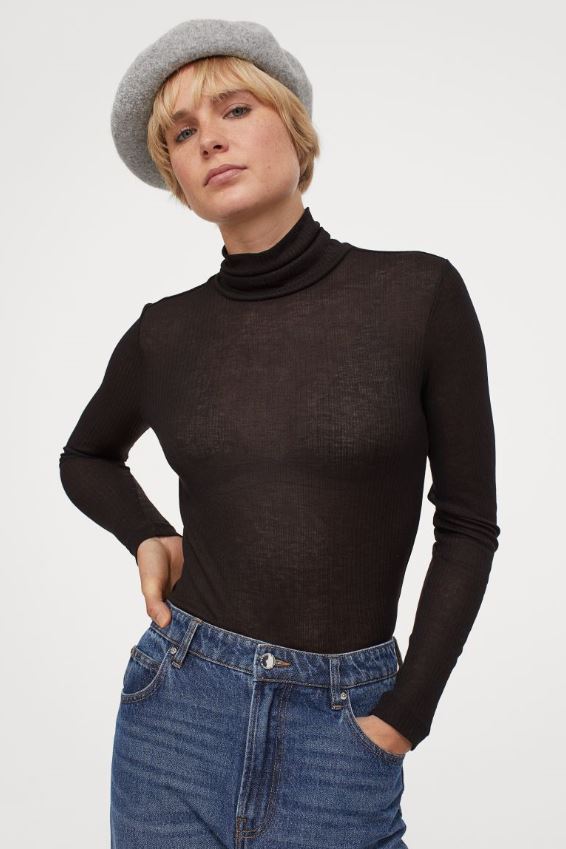 H&M Fitted Turtleneck Top ($9.99)
A sleek turtleneck makes a great addition to your closet. This body-hugging shapely silhouette fits like a glove and feels almost like a second layer of skin.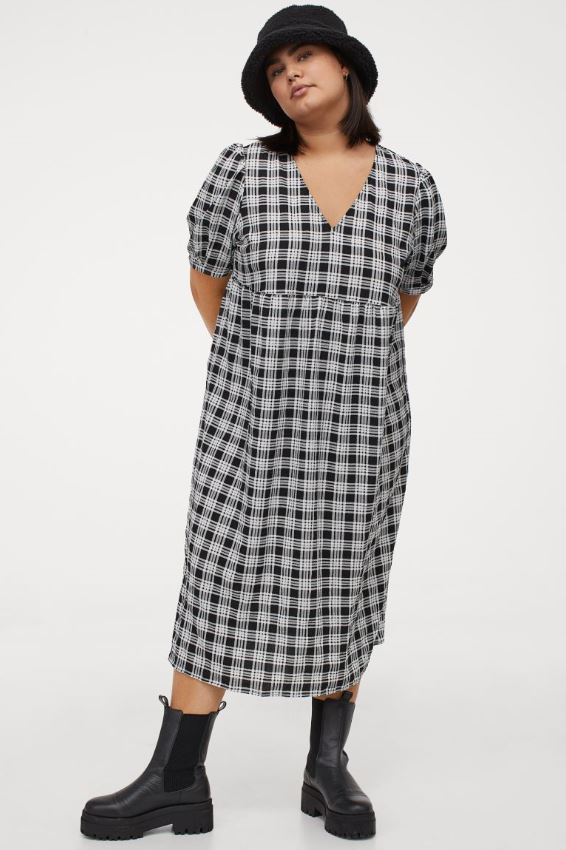 H&M H&M+ Checked Dress ($29.99)
Definitely, the most uber-cute dress we've laid our eyes on. With a sleek V-neck and short puff sleeves, this dress is perfect for a casual picnic in the park or an interesting brunch date.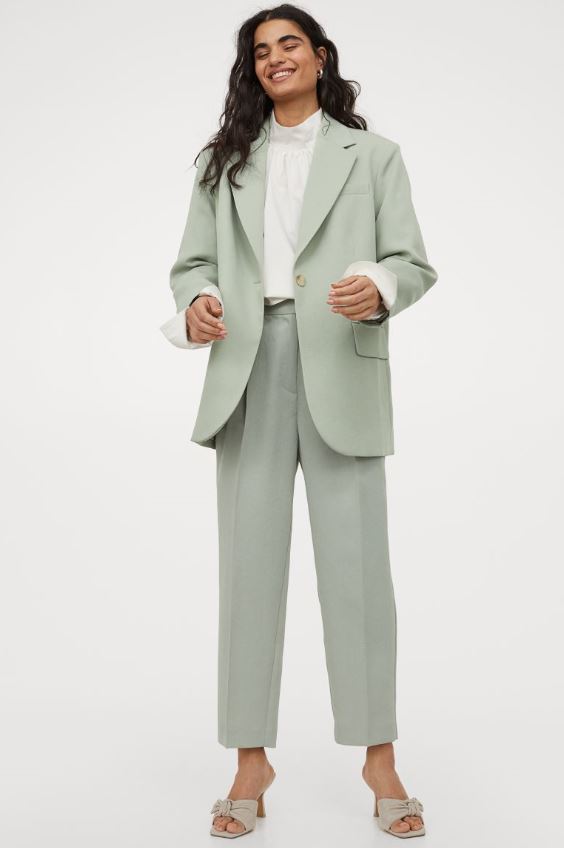 H&M Oversized Jacket ($49.99)
A formal jacket always screams power no matter what the occasion is. An oversized one like this beauty just doubles that. With notch lapels and one front button, walk the streets with your head held high in style.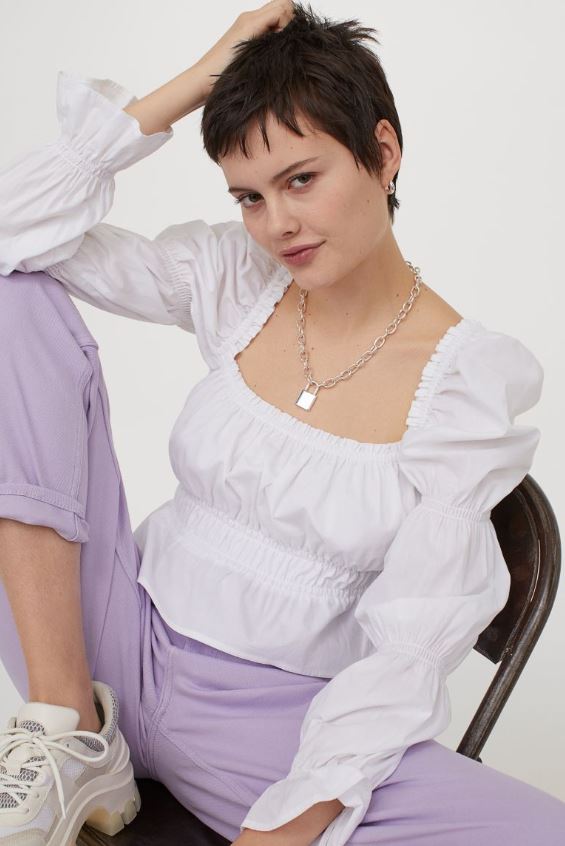 H&M Cropped Puff-Sleeved Top ($19.99)
As cute and puffy as a cloud! A pretty ruffle-trim with a square neckline gives this crop top a flattering silhouette. The smocked hem and flared peplum add even more fascinating details.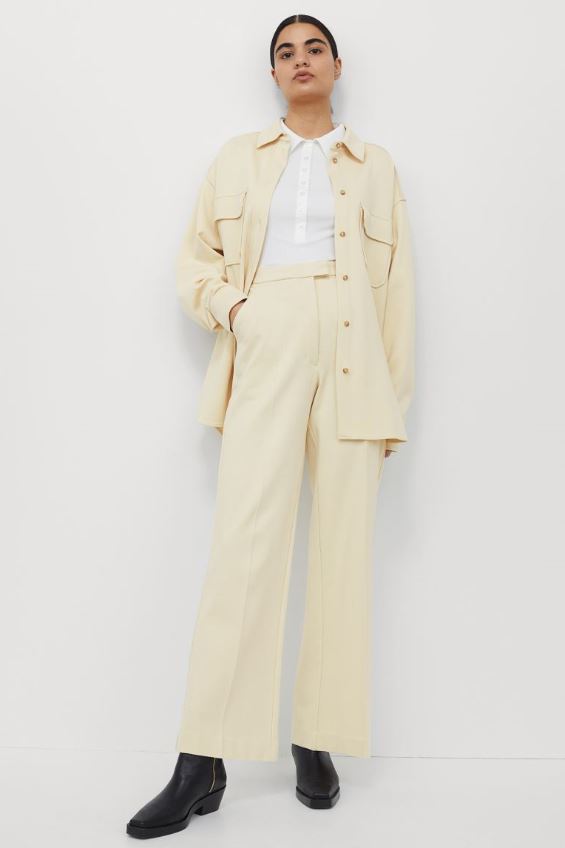 H&M Dress Pants ($49.99)
You never know when a pair of formal dress pants will be the need of the hour. If you don't own one, then set your sight on this elegantly tailored piece. The high waist and straight leg silhouette give it a very flattering finish.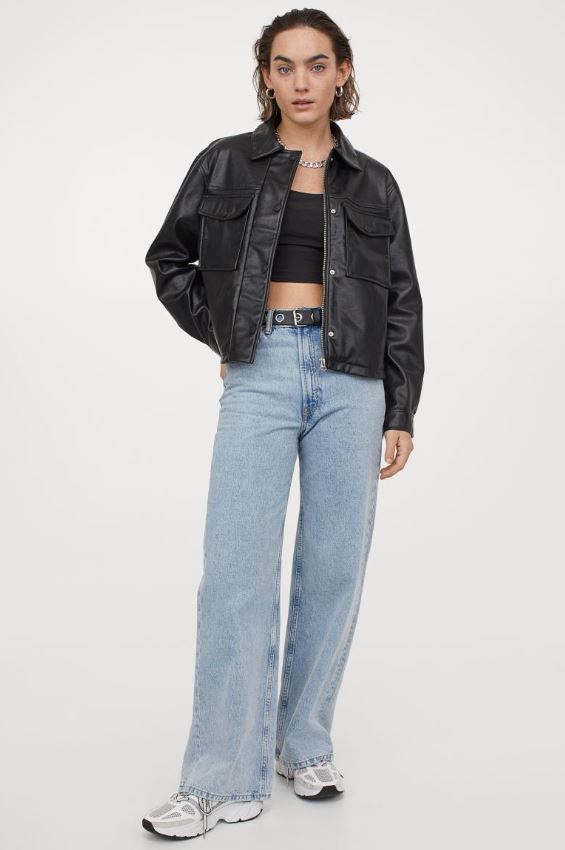 H&M Boxy Faux Leather Jacket ($49.99)
A leather jacket, without a doubt, is a wardrobe essential that doesn't need a specific season or reason to be worn. In a boxy silhouette that is undeniably comfy, rock that edgy moto look anytime you want.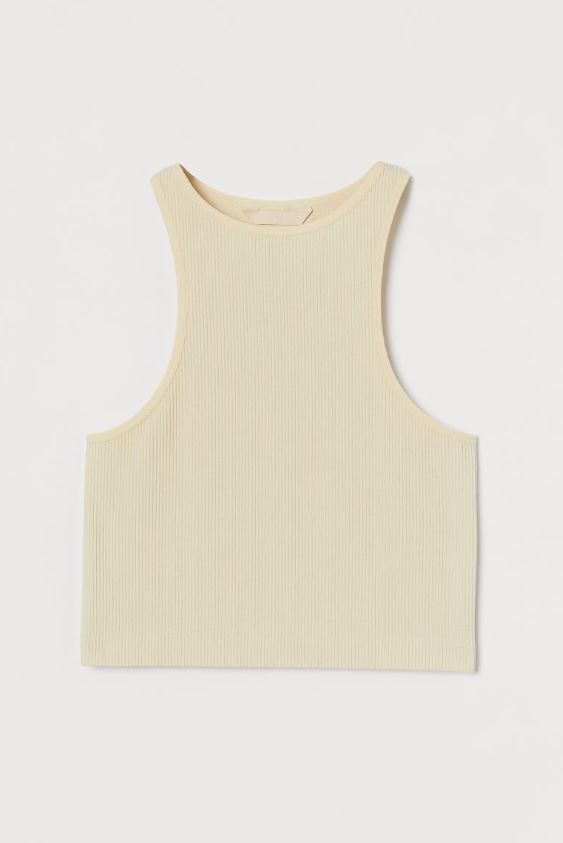 H&M Seamless Tank Top ($24.99)
A comfy ribbed jersey-designed crop tank top fits effortlessly well in your wardrobe. Dress it up or dress it down, it fits every outfit you have, no matter the season.
Up Next: 21 new arrivals on Nordstrom to check out this week for a jazzy wardrobe