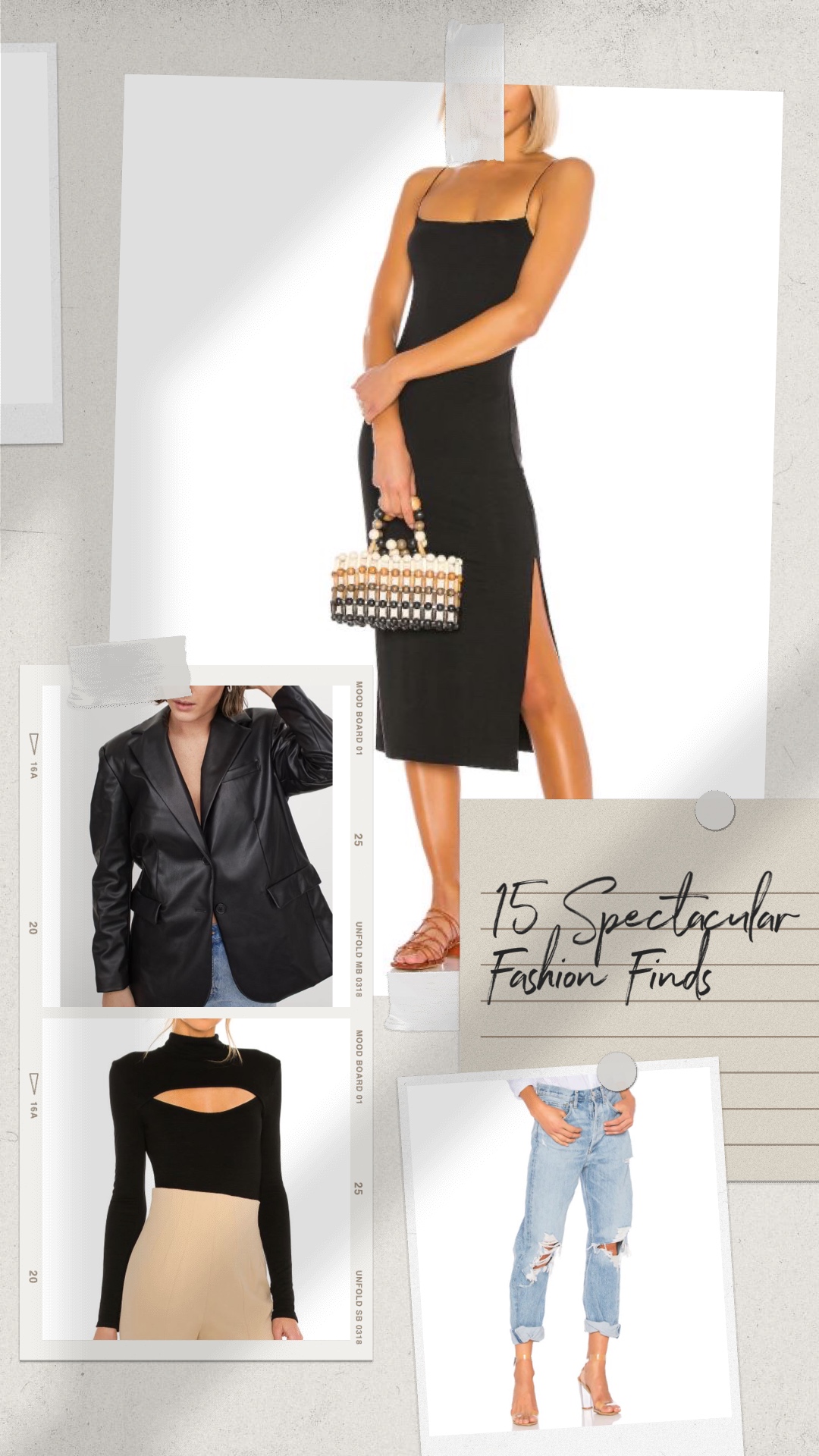 Fashion is a game that we all love playing, and unlocking new categories is the kind of leveling up we want. With new trends popping up from every nook and corner, we love that our top retailers stay updated to ensure we get nothing but the best. Trust us. We get just as lost as you do when faced with so many choices. It can be a little overwhelming, but that's why we take our time to single out the best of the best in the realm of fashion to help you make the right decisions. Here are some spring outfit ideas.
There's no denying how often we make the rounds of our favorite retailers, H&M, Nordstrom, & Revolve. Their collections always leave us wanting more. As always, we do our best to make sure that we have a list that is worth going gaga over. Safe to say, we've definitely achieved that, and you're certainly going to have an amazing shopping session. Now you might want to start scrolling before someone else gets a hold of something you really want.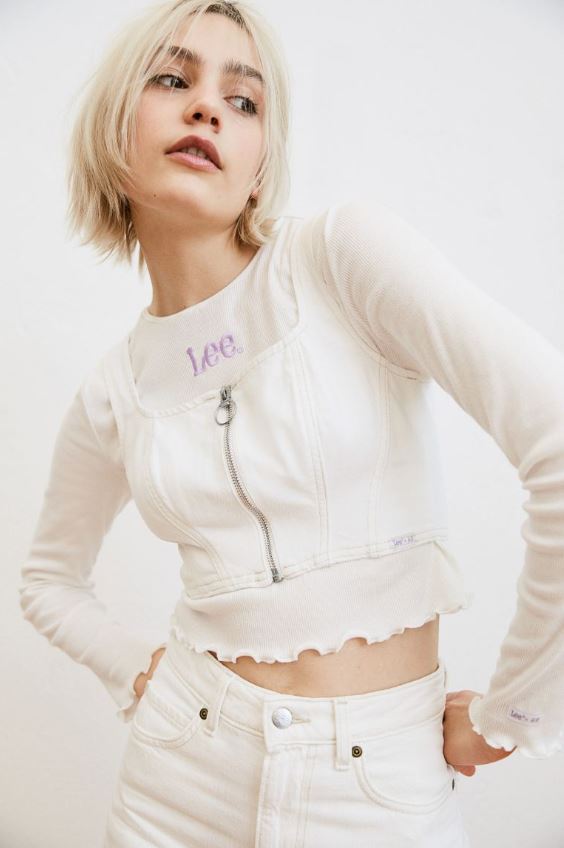 H&M Denim Corset-Style Top ($24.99)
Corsets are making a comeback in quite a big way. This vintage piece of clothing makes a style statement with a contemporary twist. A corset-inspired top crafted in denim allows you to enjoy a little bit of vintage fashion with a modern profile.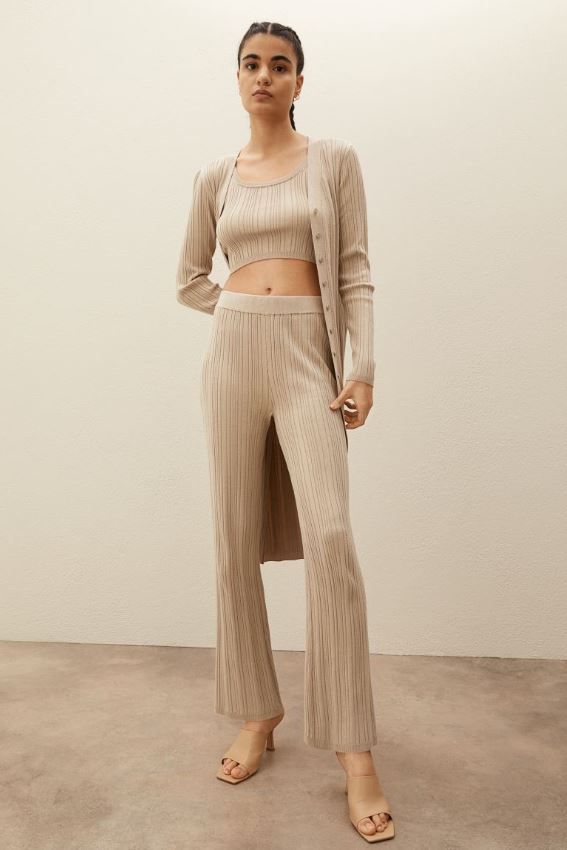 H&M Long Cardigan ($29.99)
You can never have too many cardigans. With the many different styles, patterns, and lengths, it's good to have them all. In a fitted silhouette, this calf-length cardigan is undeniably chic and definitely as comfy as it can get.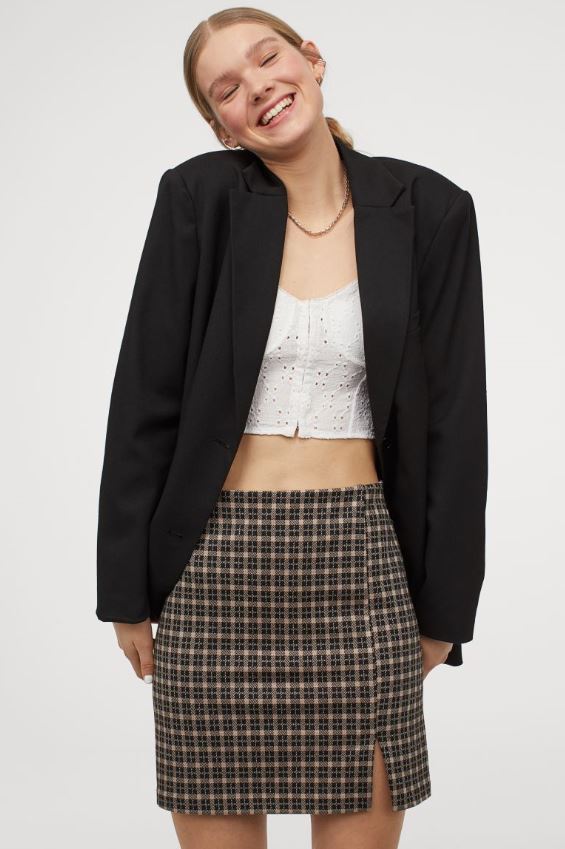 H&M Fitted Jersey Skirt ($12.99)
This is definitely the cutest skirt that's bound to grab anyone's attention because it definitely caught ours. In a stretch jersey material, this short-fitted skirt is as comfy as it is stylish and is sure to become your closet favorite.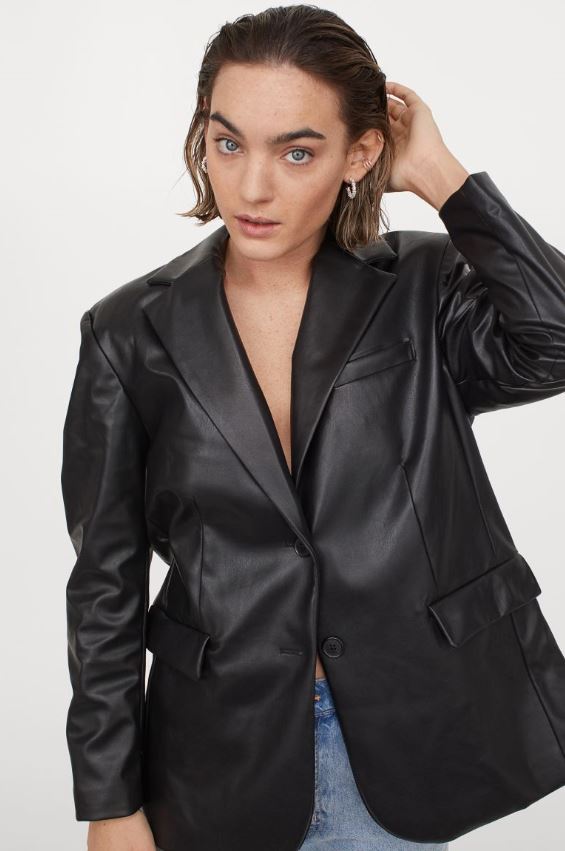 H&M Oversized Faux Leather Jacket ($59.99)
Sporting that retro-grunge look just got a whole lot easier. Add your own twist to it with a little bit of edginess as you absolutely rock this faux leather jacket. The best part is that it's oversized, and if we love it, you'll surely love it too.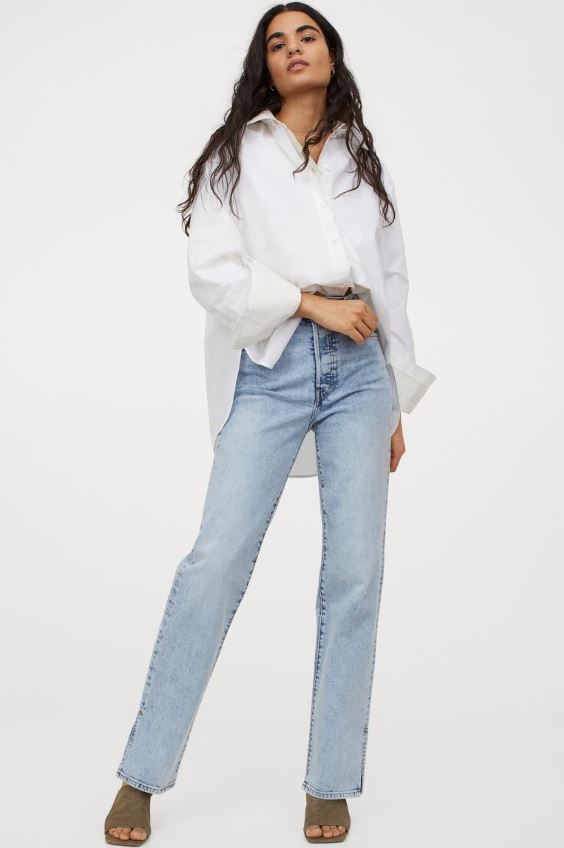 H&M Straight Vintage High Jeans ($29.99)
Straight-leg jeans are not likely to go out of style anytime soon. The fit is so supremely flattering that it definitely made us question why we ever chose skinny jeans in the first place. The vintage high waist accentuates the figure perfectly.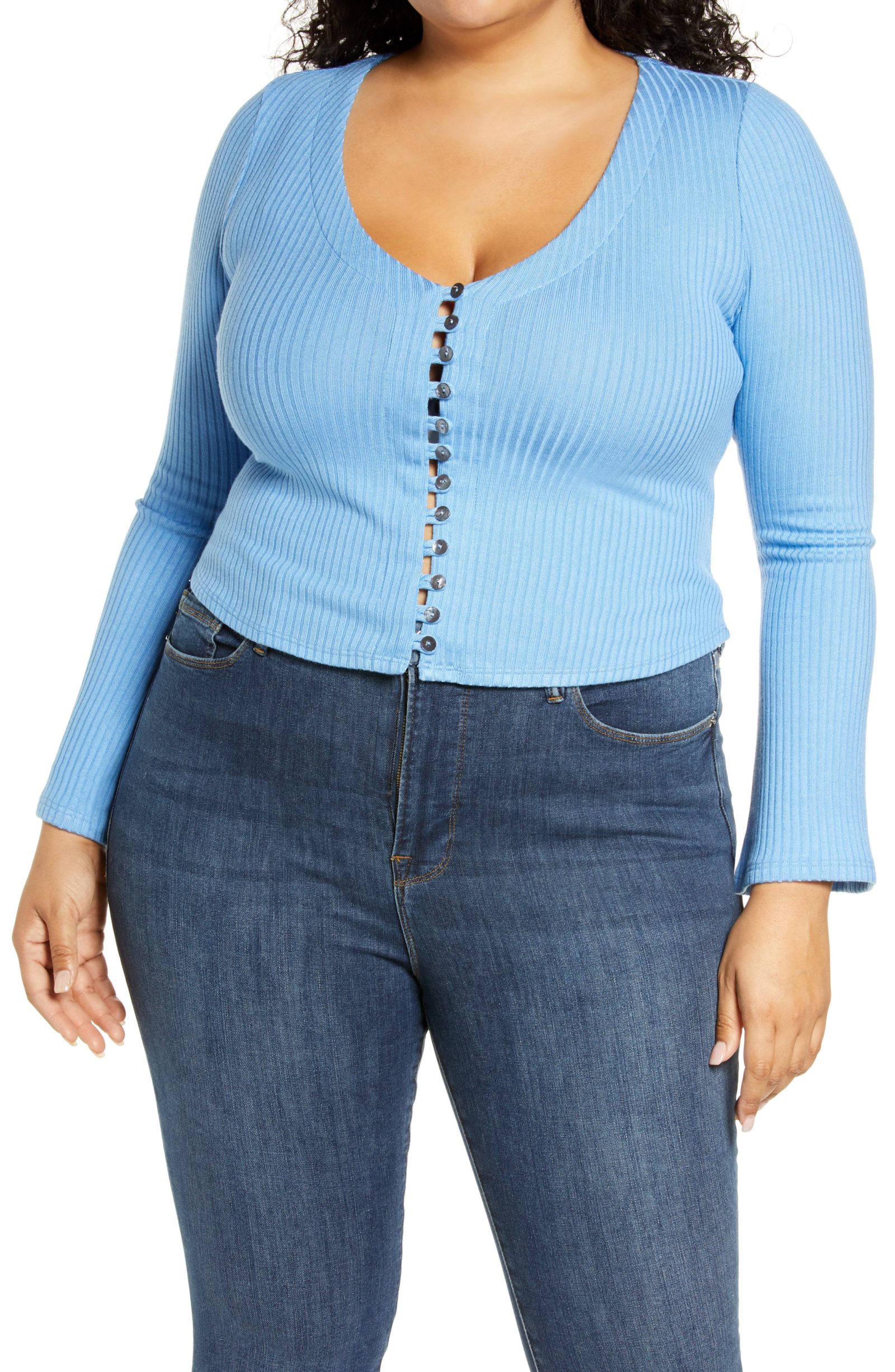 Reformation Gellar Crop Top ($78)
This form-fitting ribbed top will certainly bring out the best when it comes to your curves. The cropped silhouette makes it even more flattering, and we'd be lying if we didn't say this wasn't already at the top of our list.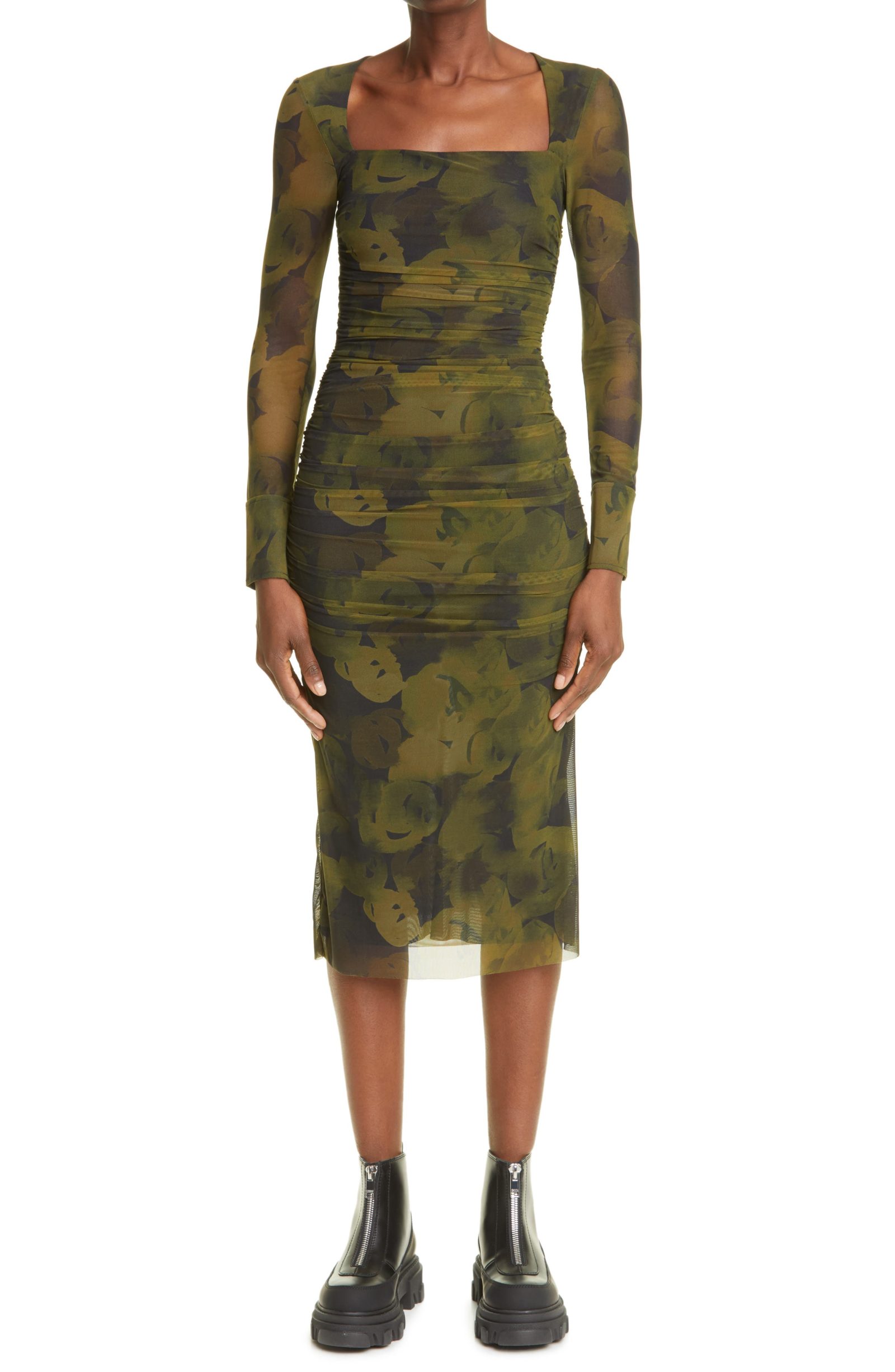 Ganni Floral Camo Long Sleeve Mesh Dress ($325)
If you're feeling a little fancy, this dress will definitely do the trick. The shapely silhouette enhances your curves to the greatest effect. And if you need to hide from someone, the camouflage print will help you blend right in (just kidding!). Although, we are totally sold over the ruched effect.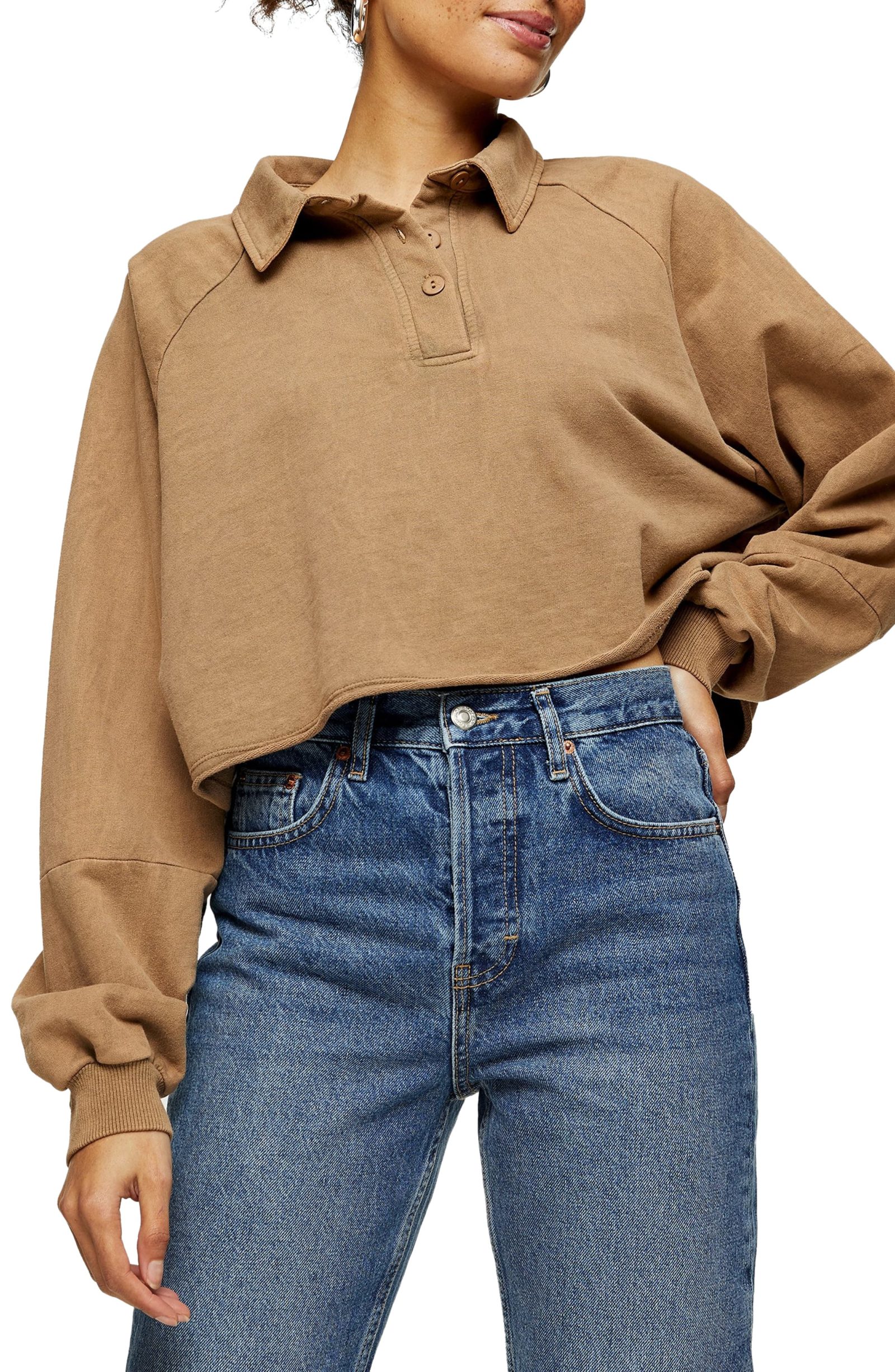 Topshop Acid Wash Rugby Top ($45) $33.75
Classics with a modern update have definitely got a place in our wardrobe. In a vintage-inspired acid-wash treatment, this good ol' rugby top in a cropped silhouette is the comfiness we want this year.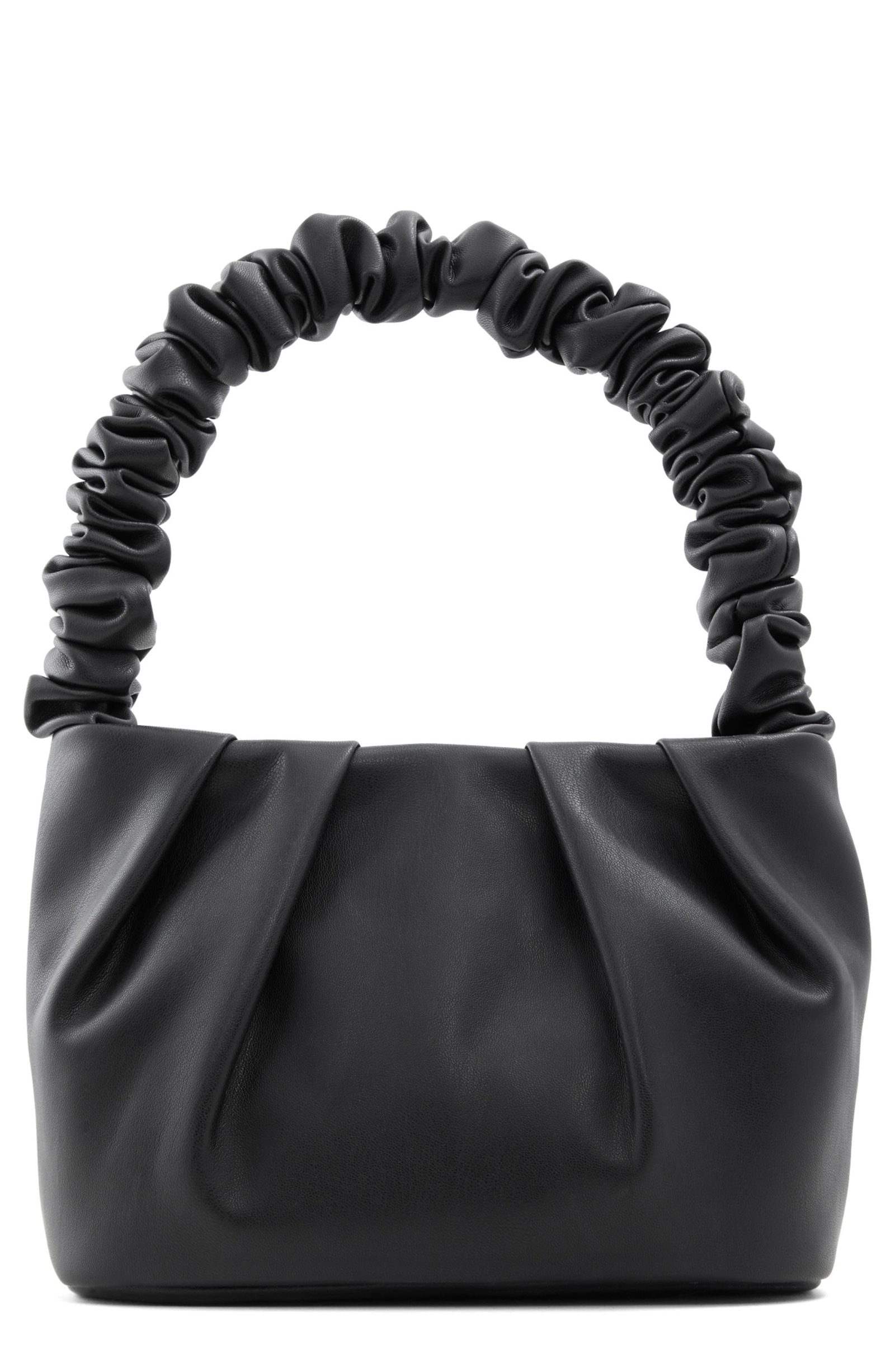 Who What Wear Terrie Faux Leather Shoulder Bag ($85)
Every chic outfit needs an equally chic handbag. This pretty and petite faux leather bag definitely made us skip a beat. The pleated design and gathering on the handle and a sophisticated and trendy texture is something that we absolutely love.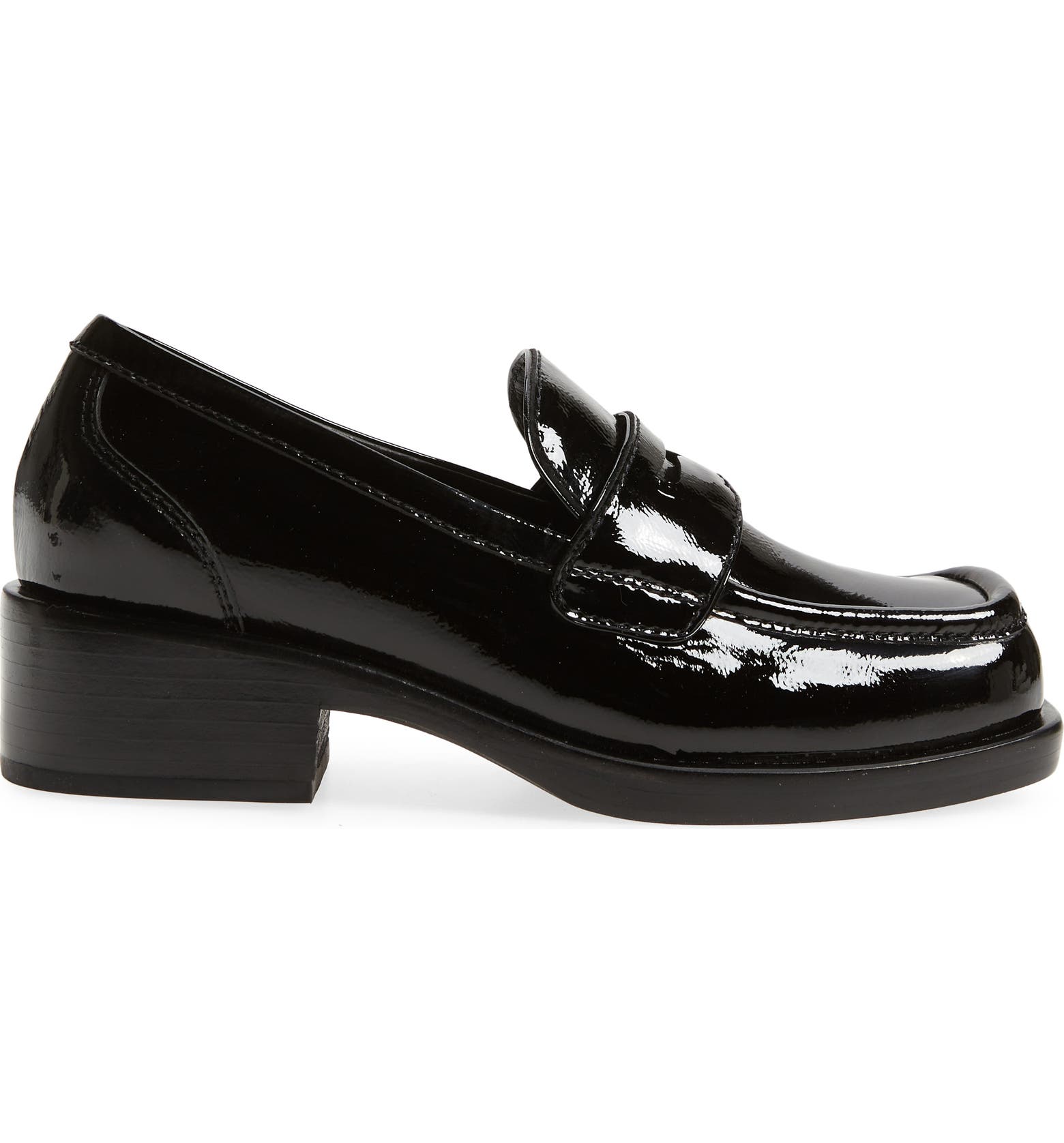 Jeffrey Campbell Sorbonne Penny Loafer ($159.59-$159.95)
The penny loafer is definitely a classic that you should have around. In a black patent design, the square toe and block heel add a structured modern twist to the classic penny loafer, perfect for an important business day.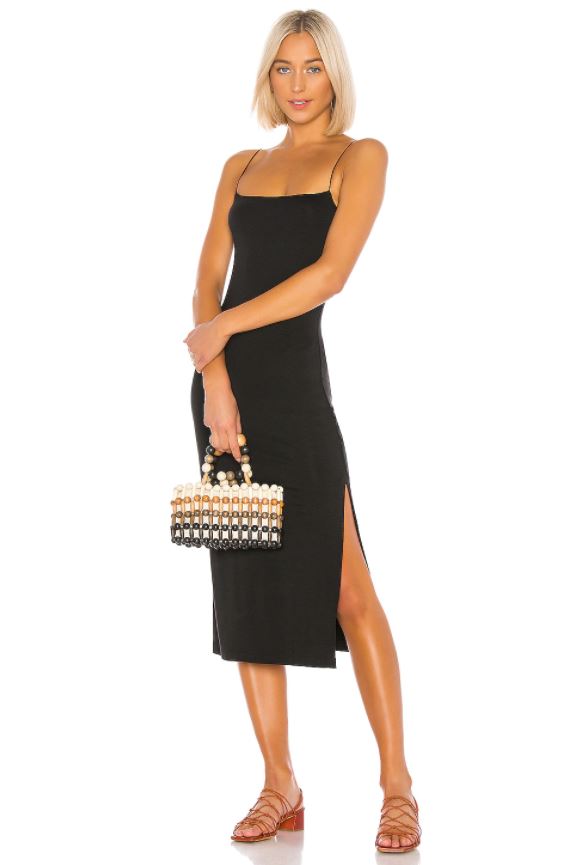 Enza Costa Strappy Side Slit Dress ($198)
A black dress is an essential wardrobe must-have. No matter what the season, you never know when it'll come in handy. This strappy black dress with a sleek side slit will have you looking fancy in no time, and you can be sure that compliments will flow.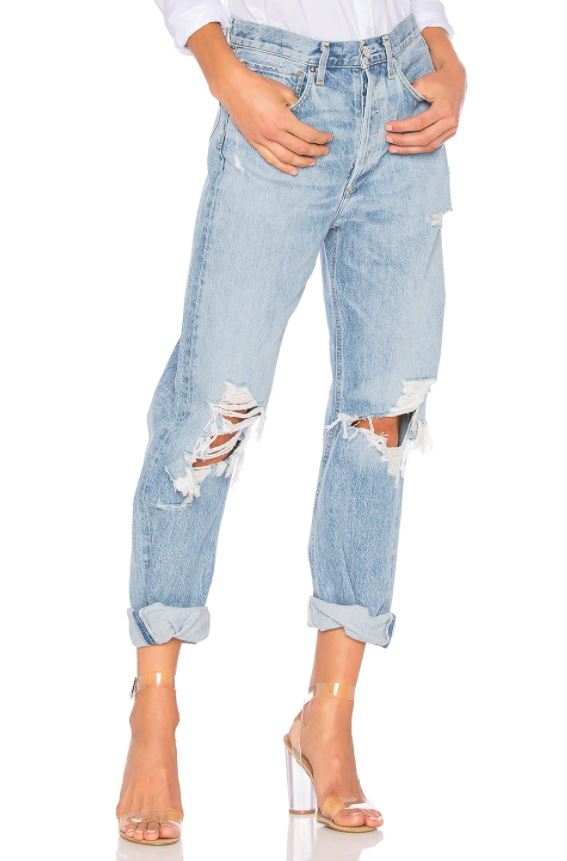 AGOLDE 90s Mid Rise Loose Fit ($188)
Add a generous helping of the 90s style wherever you go in these absolutely flattering jeans. The loose-fitting silhouette is the craze at the moment, and with being incredibly stylish, it's also super comfy. That's one reason to love this pick.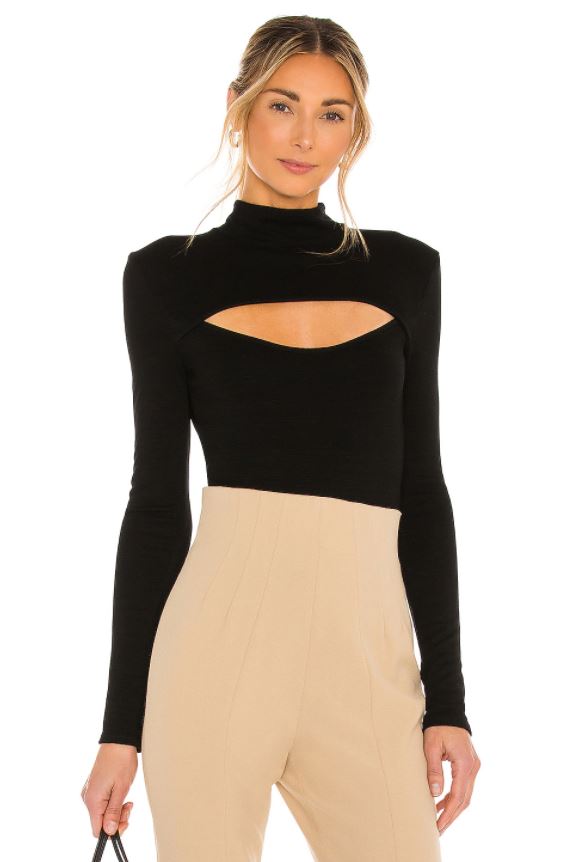 Michael Costello x REVOLVE Evelyn Bodysuit ($138)
Our fashion game would definitely not be the same if we didn't own a trendy and chic bodysuit like this gorgeous piece. The seamless fit is undeniably flattering, and we certainly love the cheeky cutout.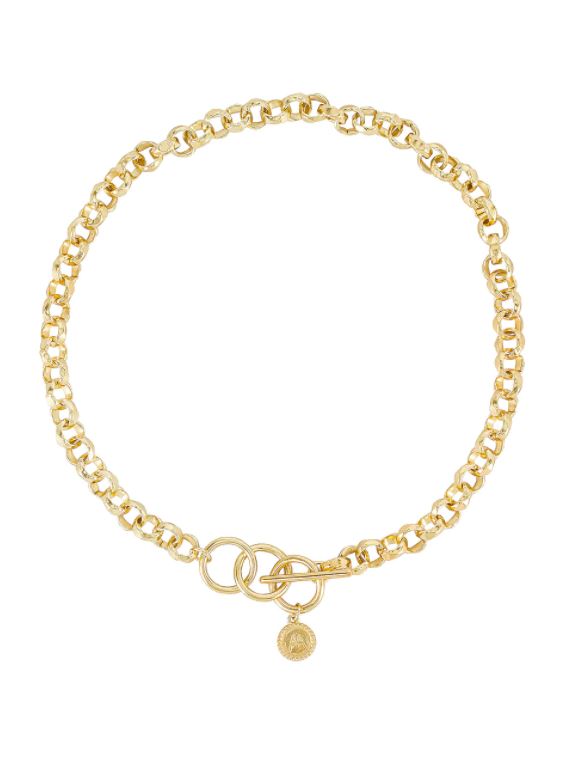 Mountain & Moon Roxanne Necklace ($129)
An outfit is never complete without the right accessories. Add the perfect pop of bling with this beautiful gold-plated necklace. The best part is how effortlessly easy it is to style a gold necklace like this with just about anything.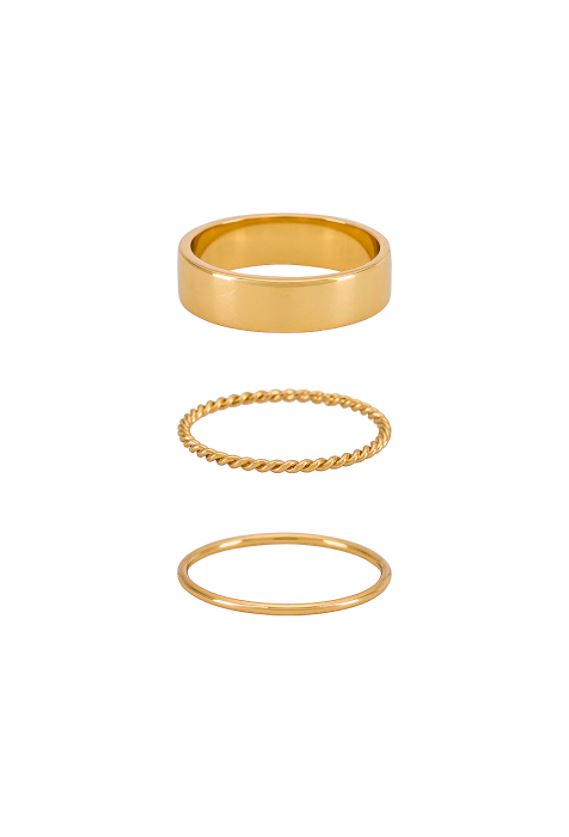 Petit Moments Stacker Ring Set ($85)
If overly fancy jewelry is not your type, this minimalist ring set is perfect. Wear it as singles or stack it up to complete the ultimate outfit for the day.
Up Next: The most budget-friendly H&M haul to keep your stylebook on fleek throughout 2021