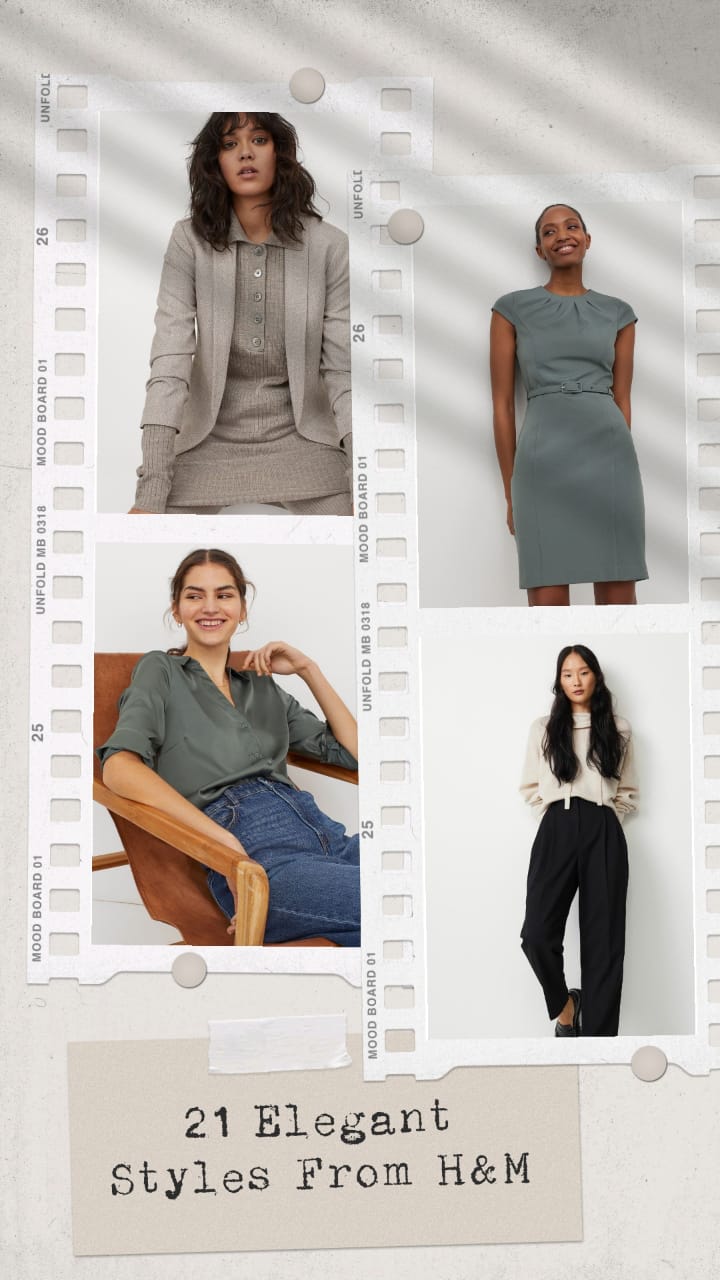 Everyone has stuffed their puffer coats to the back of the closet, and the empty space now needs to be filled with classy yet edgy outfits. In this scenario, H&M is the perfect shopping destination for every fashion enthusiast. It's time to address your wardrobe needs with this year's spring summer collection and tailored and sophisticated clothing items that will never get you stuck in a style rut or make your outfit look outdated. The revived and swanky look of these fashion finds from H&M will take dressing to a whole new level.
Jumping from sweatsuits to tacky outfits would be a drastic and regretful move, and that's why these effortless and well-tailored outfits are the best to rely on. So, keep up with the new normal in the most elegant way and sprinkle fashion goals everywhere you go. From opulent-looking blazers to easy-going blouses, these spring summer collection will give you a put-together look in no time! So, go ahead and upgrade your outfit rotation.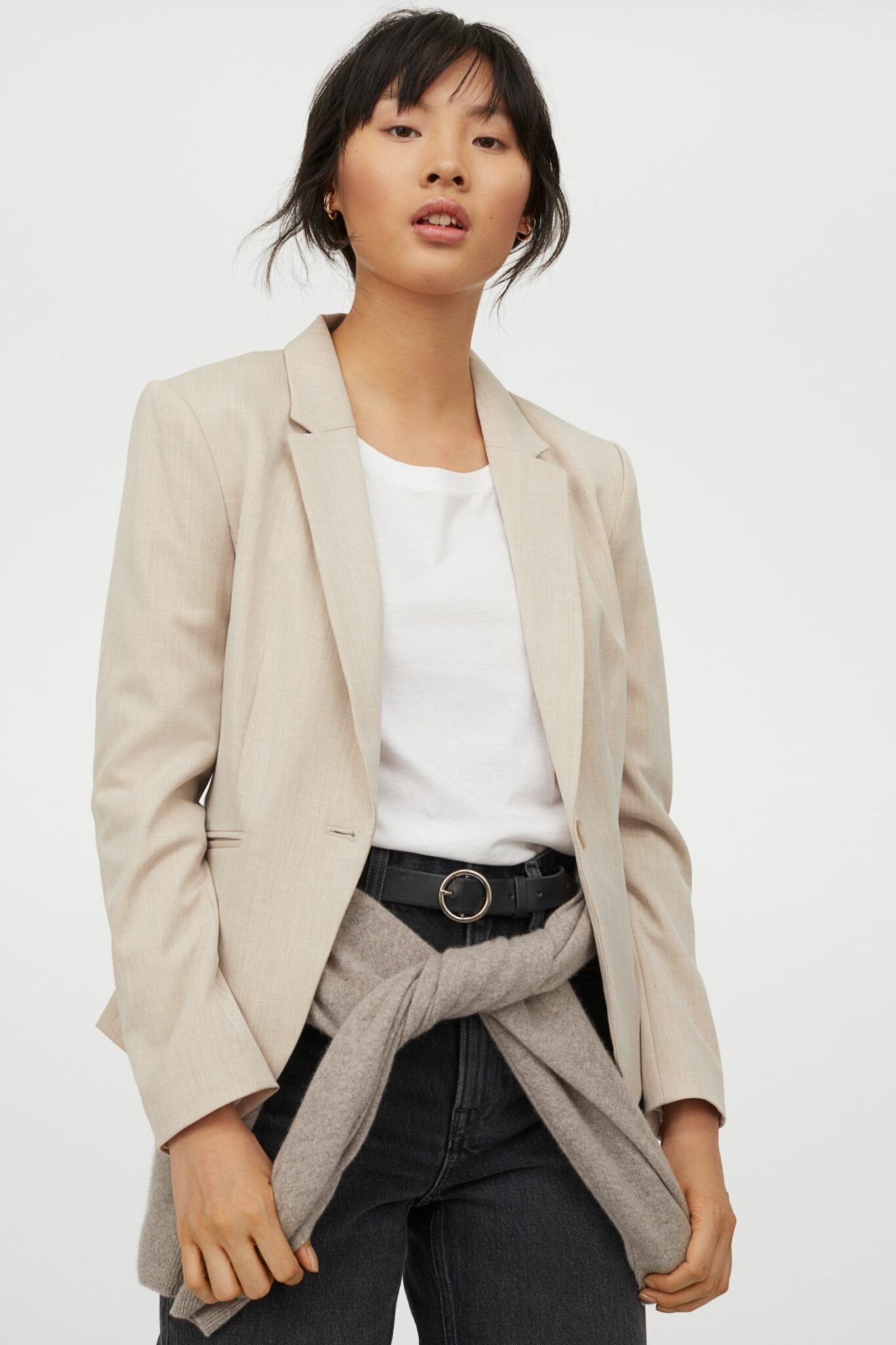 H&M Fitted Blazer ($34.99)
This neutral-toned fitted blazer will continue its reign for many more years to come. The flattering fit and neat tailoring will elevate the fashion quotient of your attire in the blink of an eye.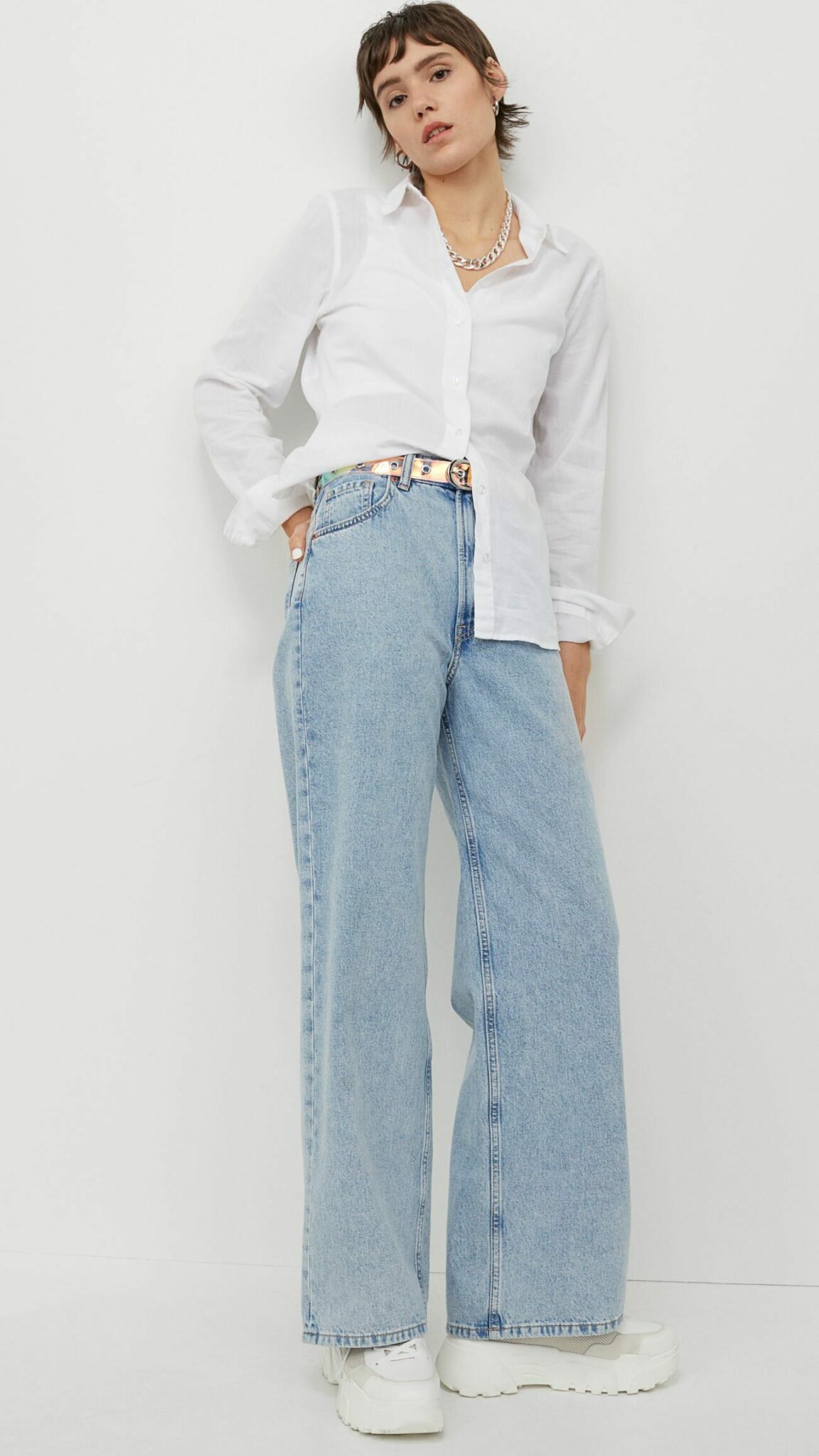 H&M Cotton Shirt ($12.99)
Bring something a little extra to your outfit with its classy look. Cut from soft cotton fabric, this stunning shirt offers an easy-going silhouette that is just perfect for the summers.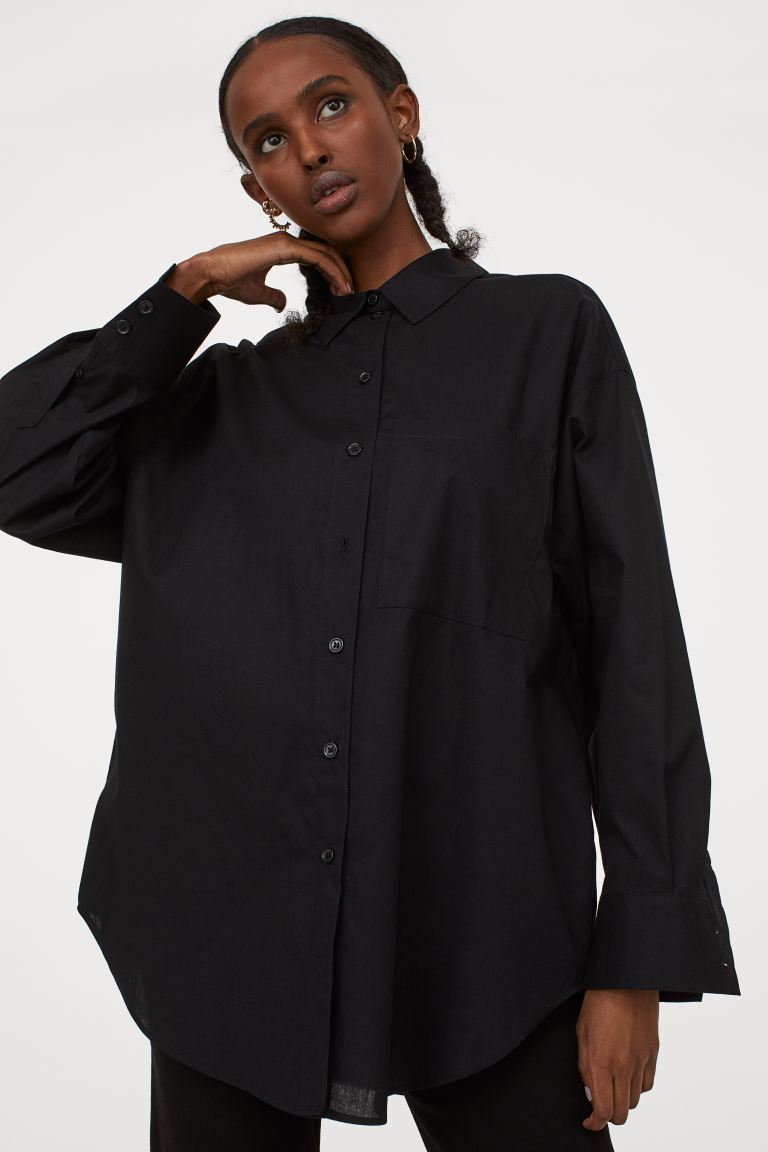 H&M Oversized Cotton Shirt ($24.99)
From Kylie Jenner to Dua Lipa, all your favorite celebrities are flaunting oversized shirts, and it's time for you to do the same. This black oversized cotton shirt looks extremely glamorous as well as casually chic.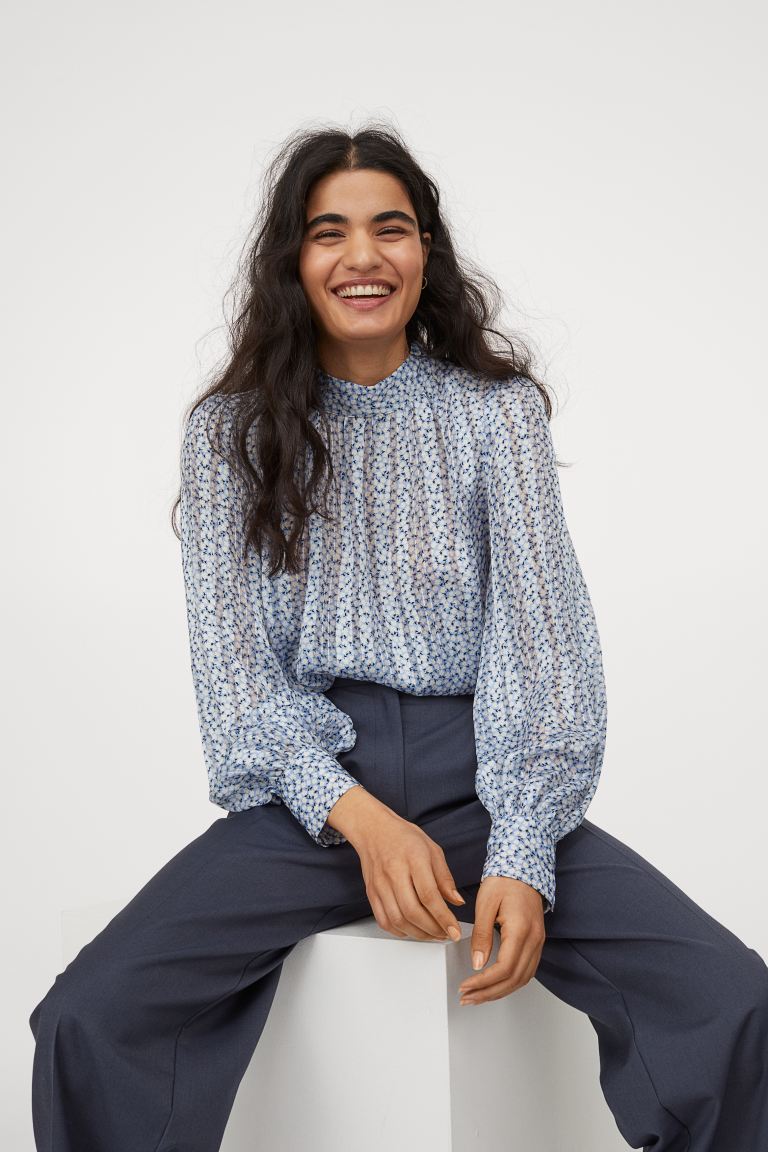 H&M Wide-cut Blouse ($17.99)
Set your crop tops aside for a moment because this season is all about embracing feminine blouses with relaxed fitting and cute floral prints. This futureproof blouse is undoubtedly worth your love.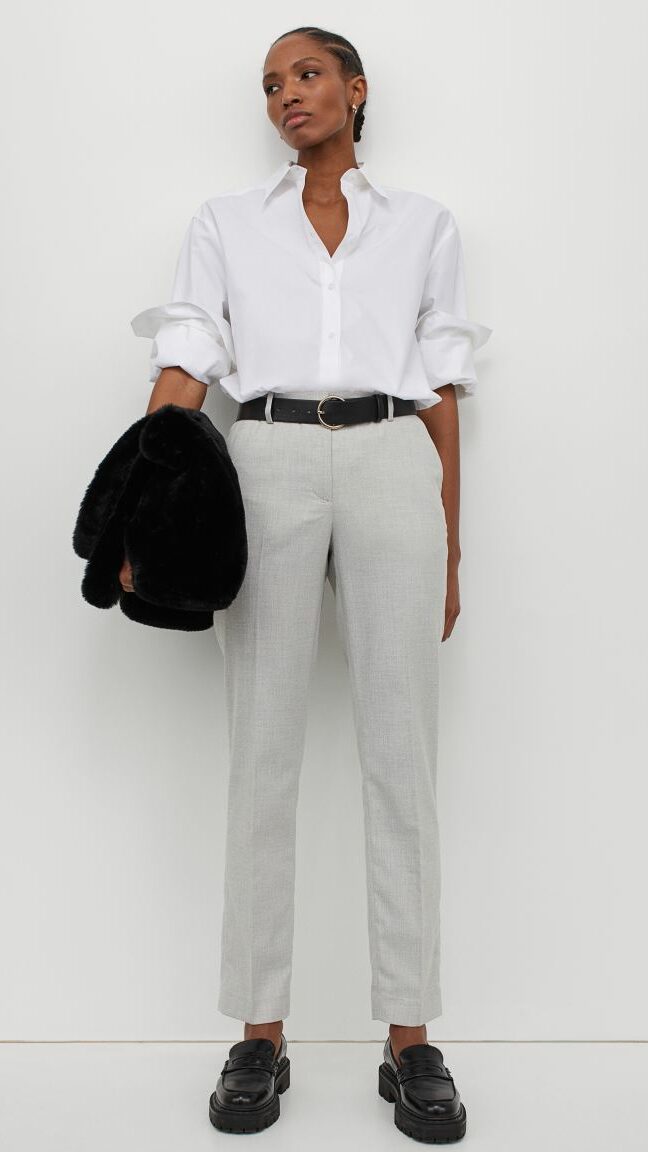 H&M Suit Pants ($29.99)
Looking for something that can be worn to work and pulled for off-duty plans as well? Well, these suit pants are exactly what you need. The subtle grey tone and classy fit will give your personality a stamp of elegance.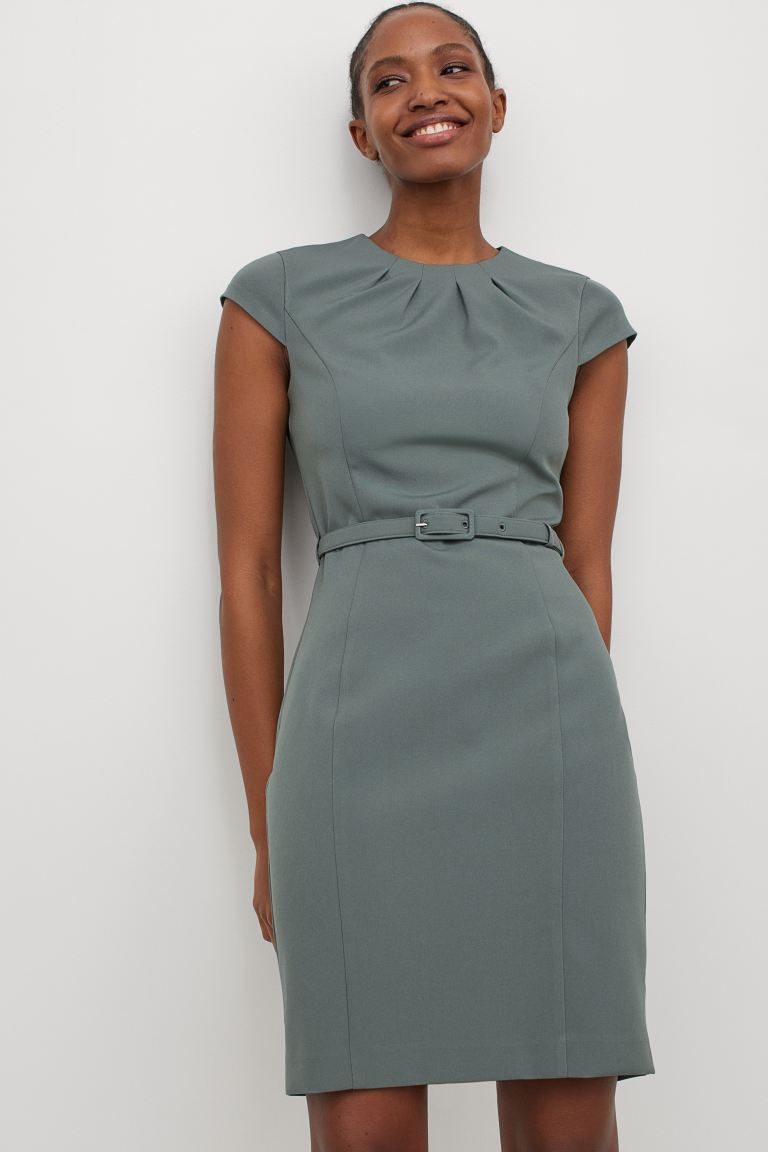 H&M Dress with Belt ($34.99)
Let the sophisticated vibe and gorgeous look of this belted dress do all the talking on your behalf. Perfect for work as well as special events, this dress is a must-have for everyone.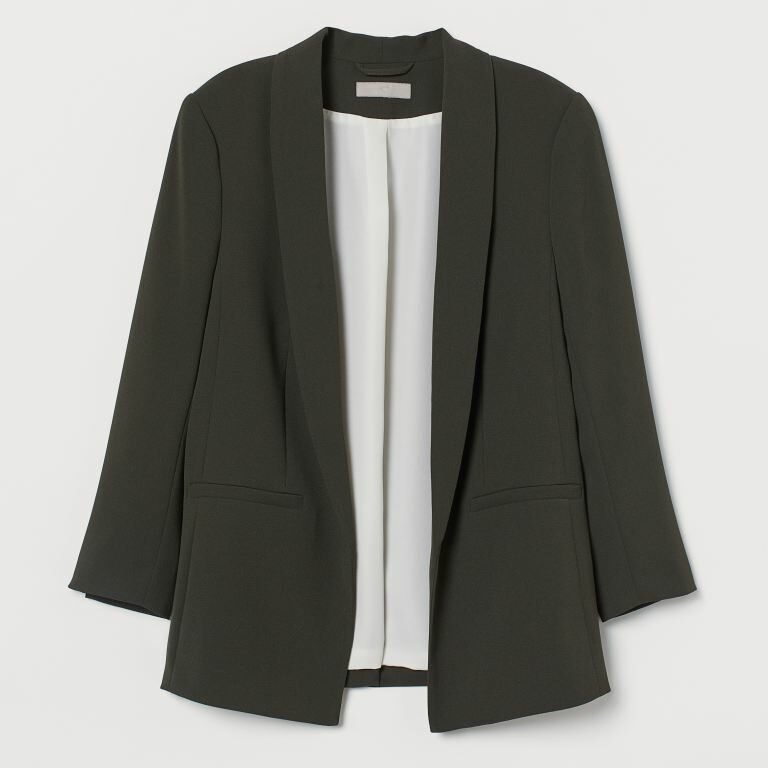 H&M Straight-cut Jacket ($34.99) $16.99
This straight-cut jacket is the ultimate answer to effortlessly swanky dressing. The crisp silhouette of the blazer will make you the prime contender of spring's fashion game.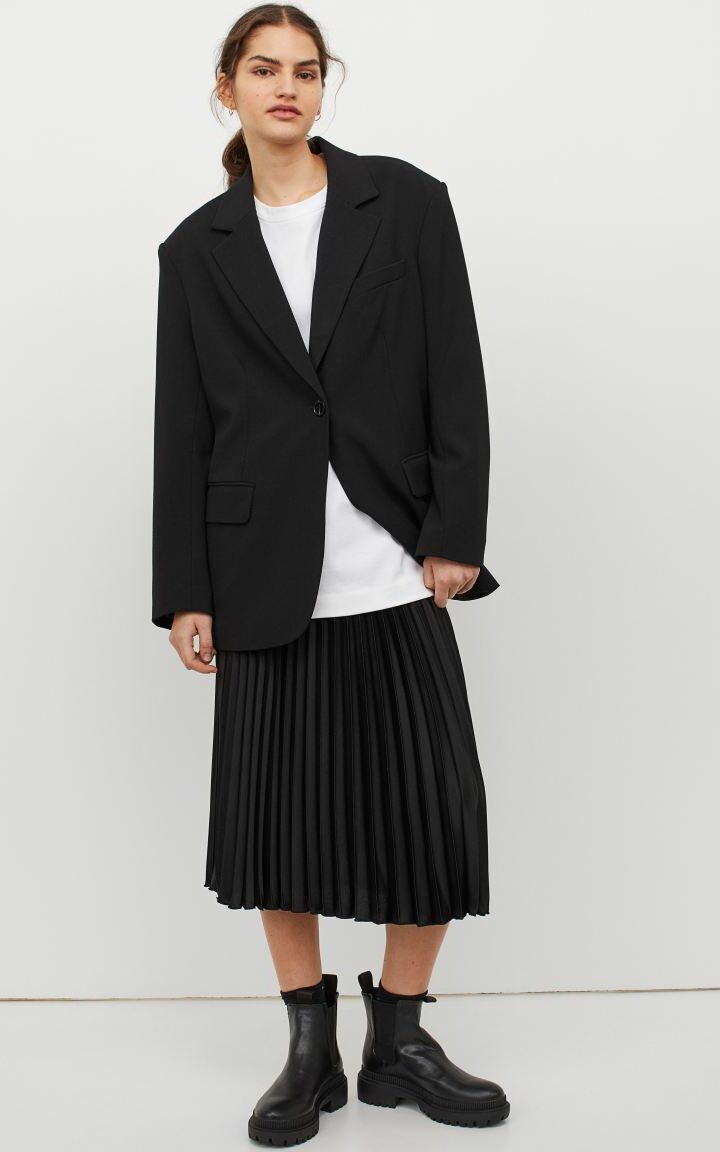 H&M Pleated Skirt ($39.99)
Swirl around like a real diva in this adorable pleated skirt. Its below-the-knee length and flowy silhouette will take you to a whole new level of chicness. Style yours with a blazer and chunky boots for a bougie girl look.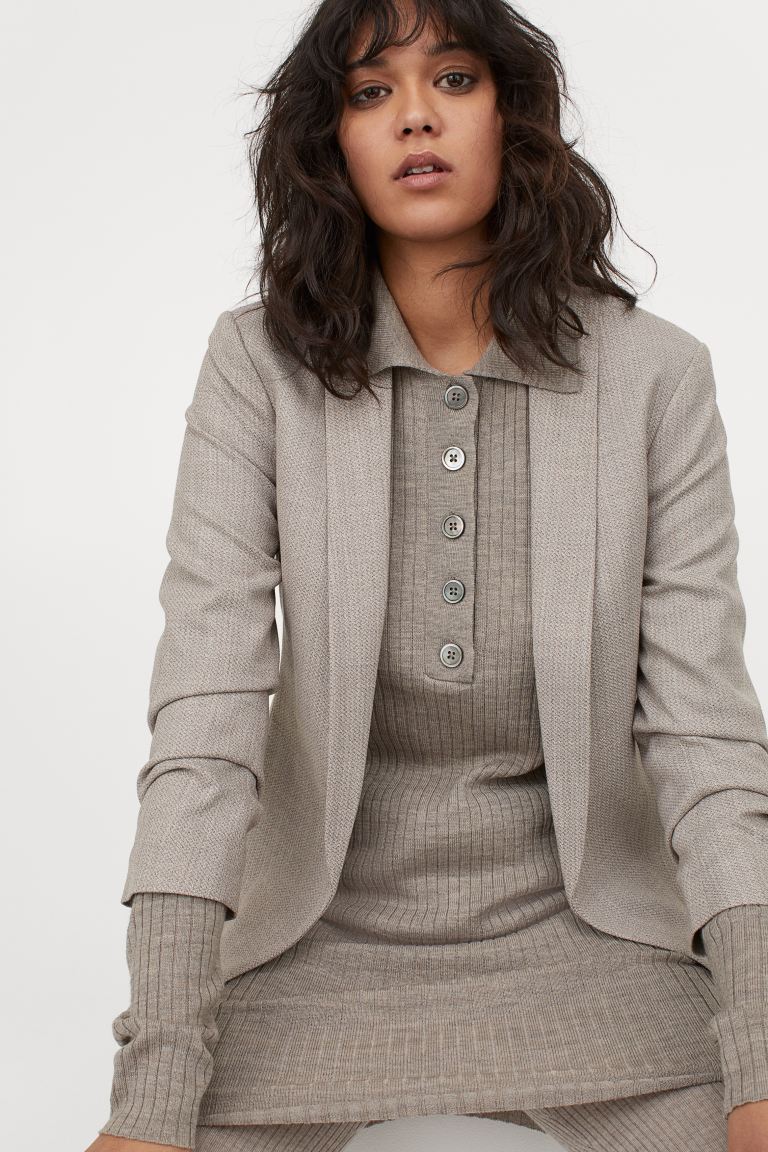 H&M Shawl-collar Jacket ($49.99)
Be the new Instagram IT girl by opting for this edgy neutral-hued blazer. The proper fitting and clean stitching of the blazer will help you stay ahead in the fashion world all the time.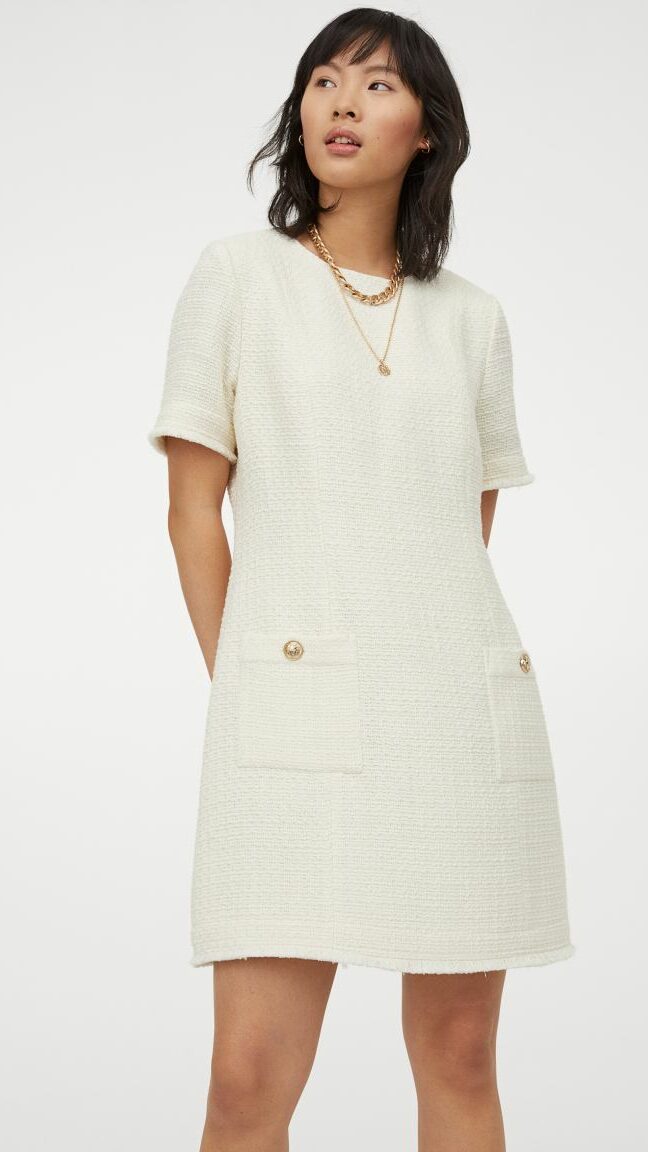 H&M Bouclé Dress ($49.99)
Give your look an instant boost and take it up a notch with this highly opulent-looking dress. The tweed touch and easeful silhouette will make this your new go-to option for the seasons waiting ahead.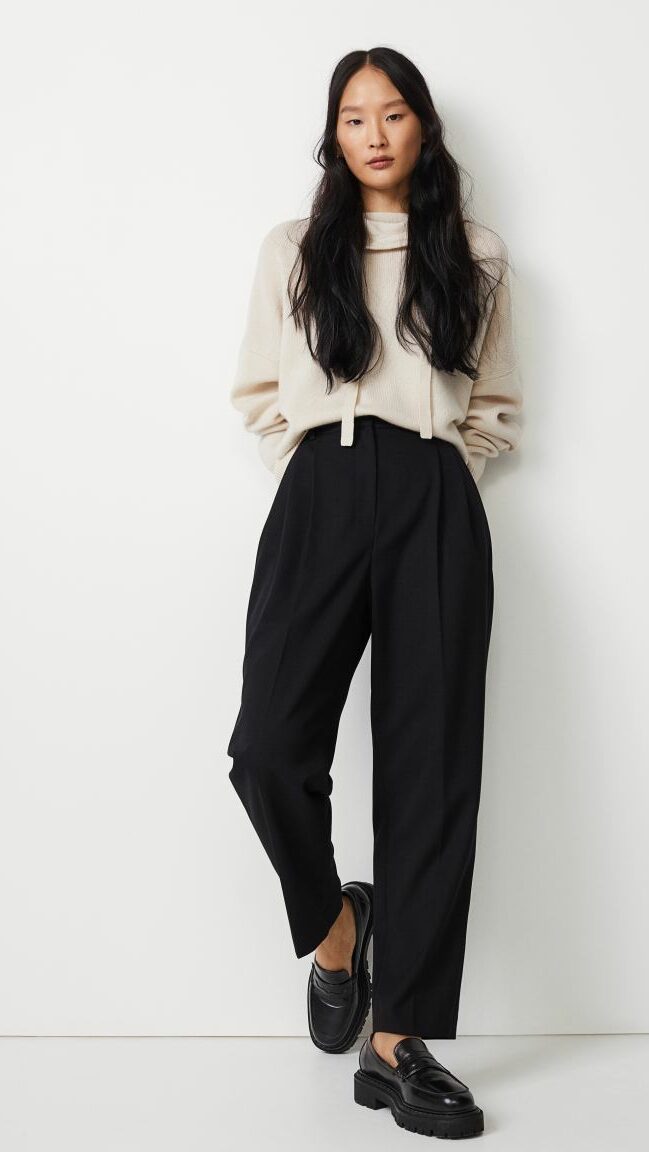 H&M Dress Pants ($34.99)
Cut from woven fabric, these high-waist pants will pump your closet with versatility. So, go ahead and meet the pants that go with literally every clothing item.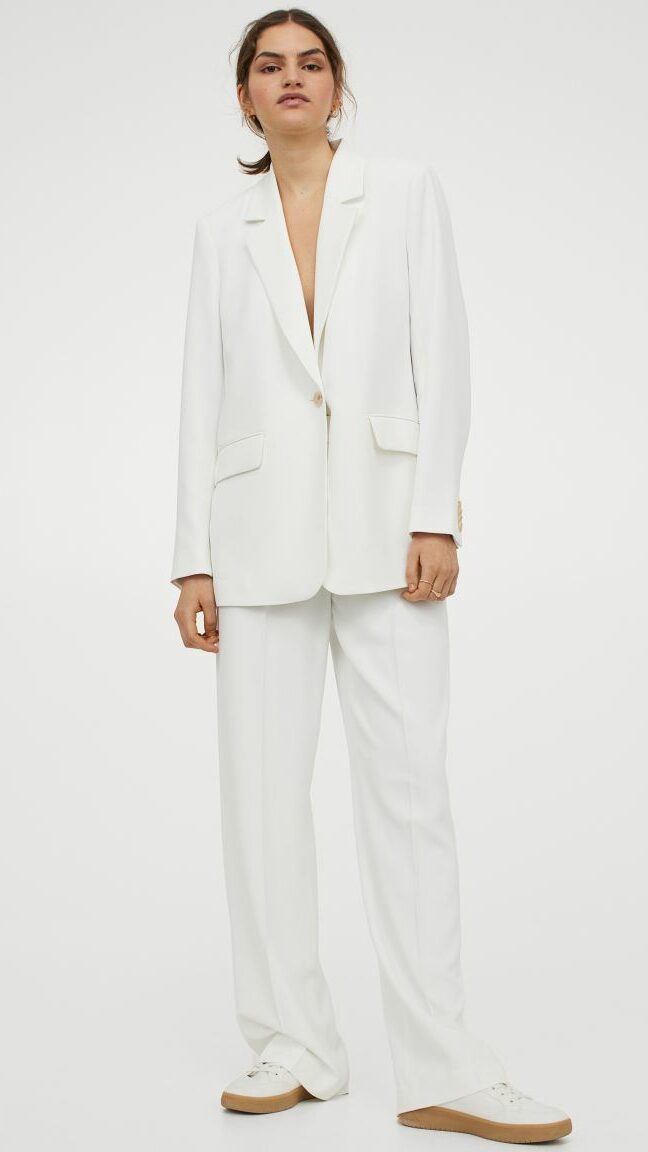 H&M Single-breasted Jacket ($34.99)
Channel your inner boss lady by opting for this snazzy white blazer. The sophisticated silhouette of the blazer will add an elegant spin to your stylebook.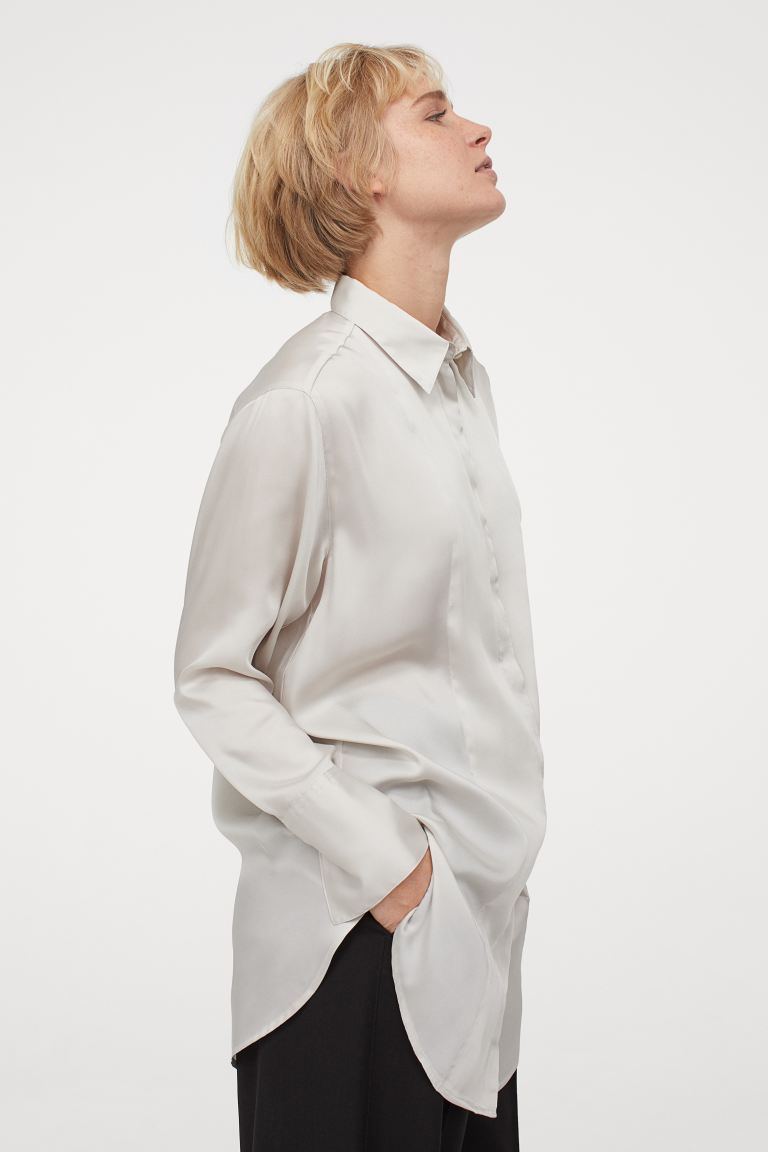 H&M Long Blouse ($24.99)
From AM to PM and from work to weekend, you can always rely on this flowy and silky blouse. Wear it once, and you'll never want to take it off, thanks to its soft and modish profile.
H&M Slacks ($19.99)
We are going gaga over these tapered ankle-length pants. In a structured silhouette and crisp white color, this is a number that can make jaws drop in an instant.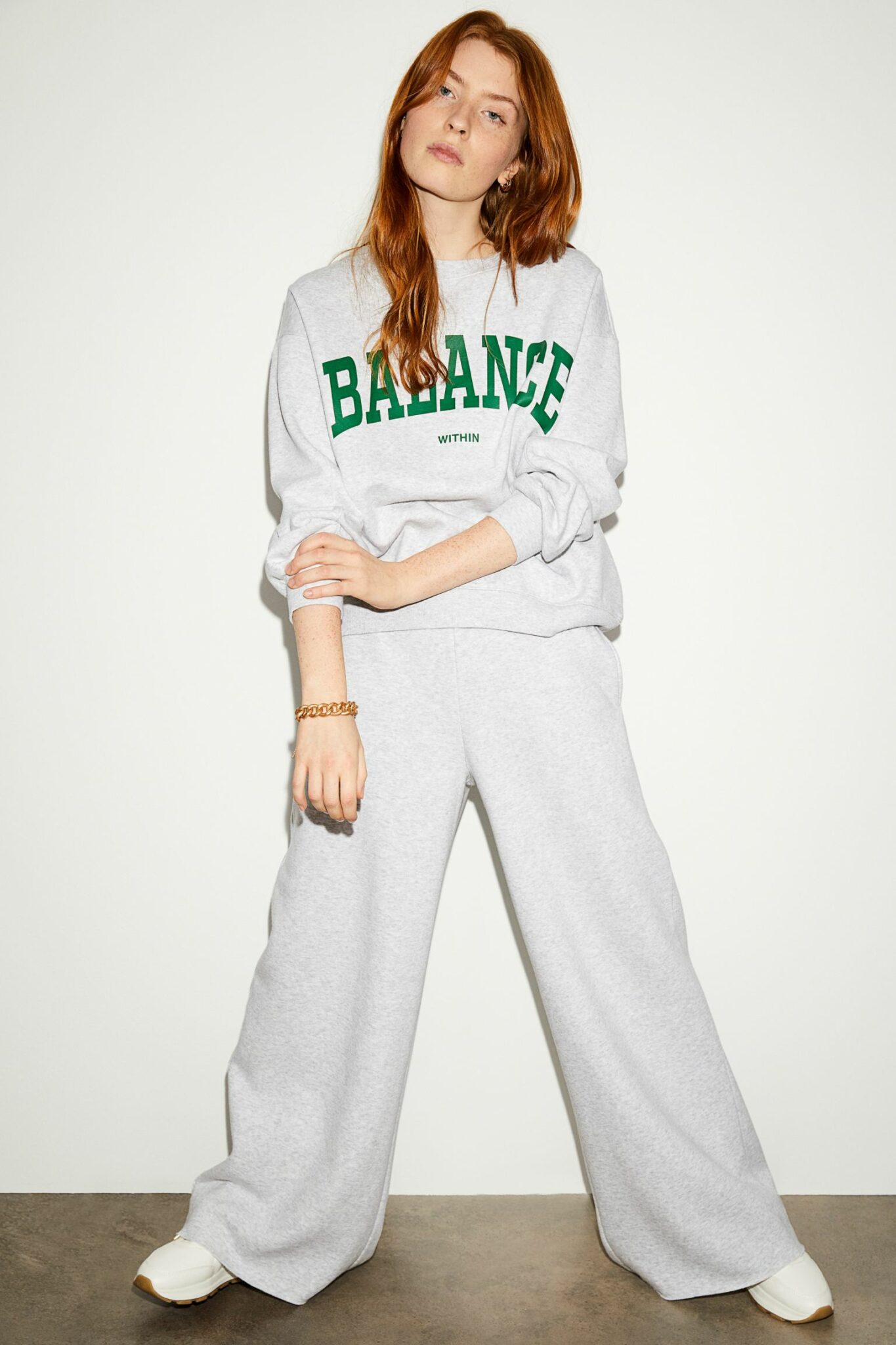 H&M Wide-leg Joggers ($17.99)
Time to embrace comfort in full-blown style with these wide-leg joggers. The 90s vintage-inspired joggers will upgrade your cool and laid-back look.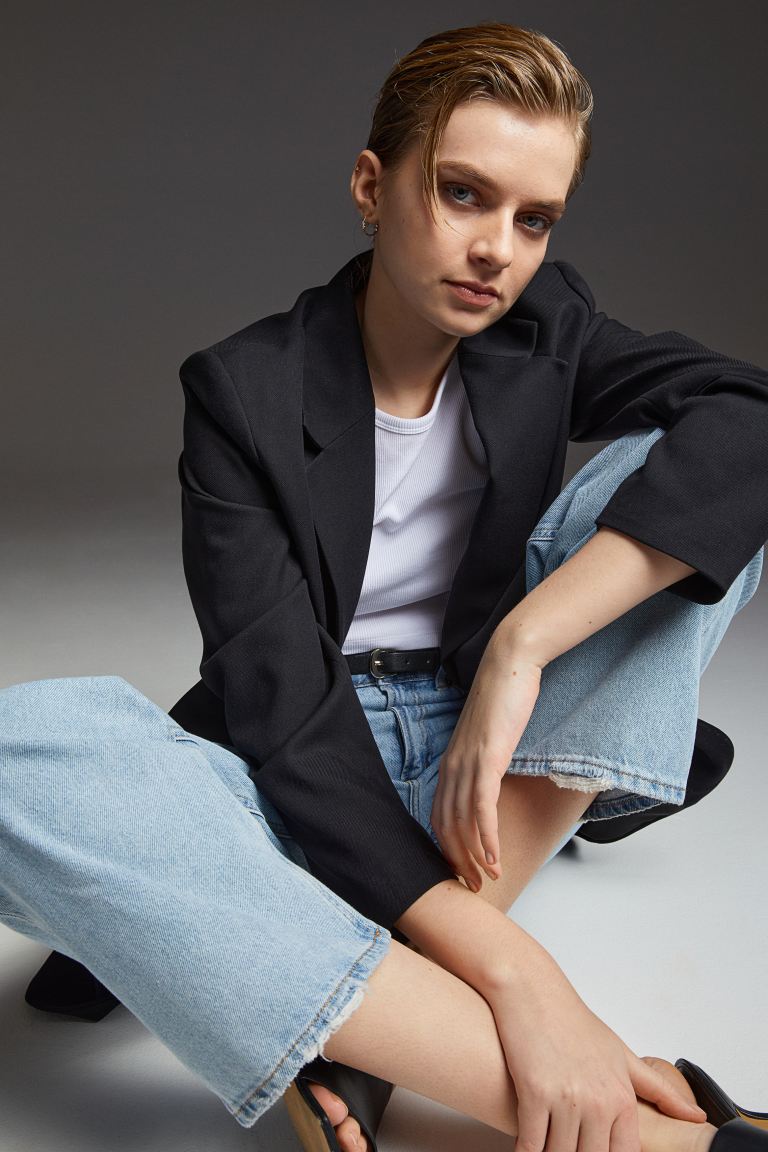 H&M Oversized Jacket ($34.99)
This oversized jacket is all you need to make your outfits failsafe. The ink-black hue, crisp collars, and sophisticated look will add 'classy' to your style dictionary.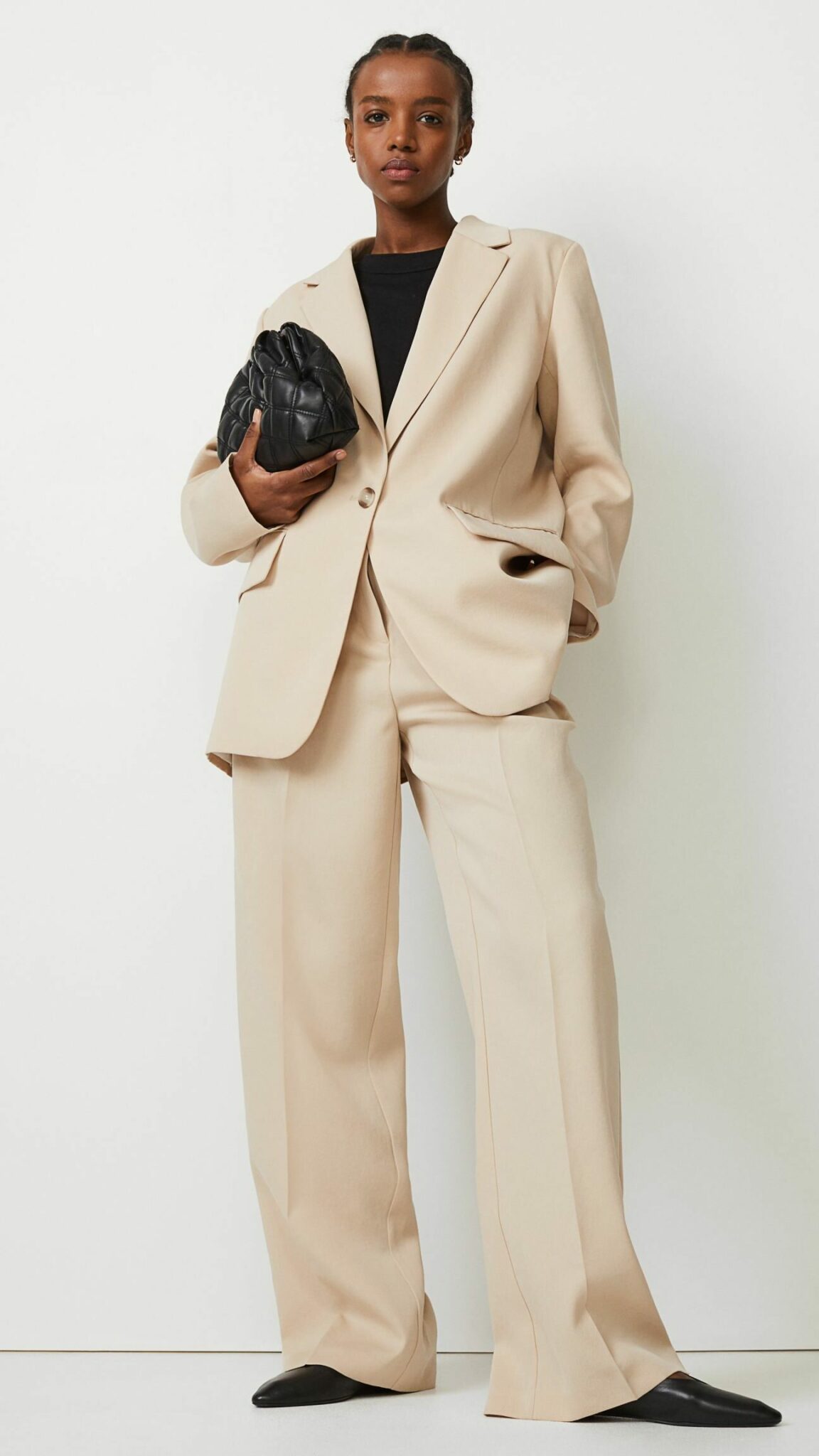 H&M Wide-cut Pants ($34.99)
Update your sartorial resume with these subtle sand-colored wide-leg pants. So, feed your shopping urge and add extra fashion values to your ordinary outfit with these slouchy pants.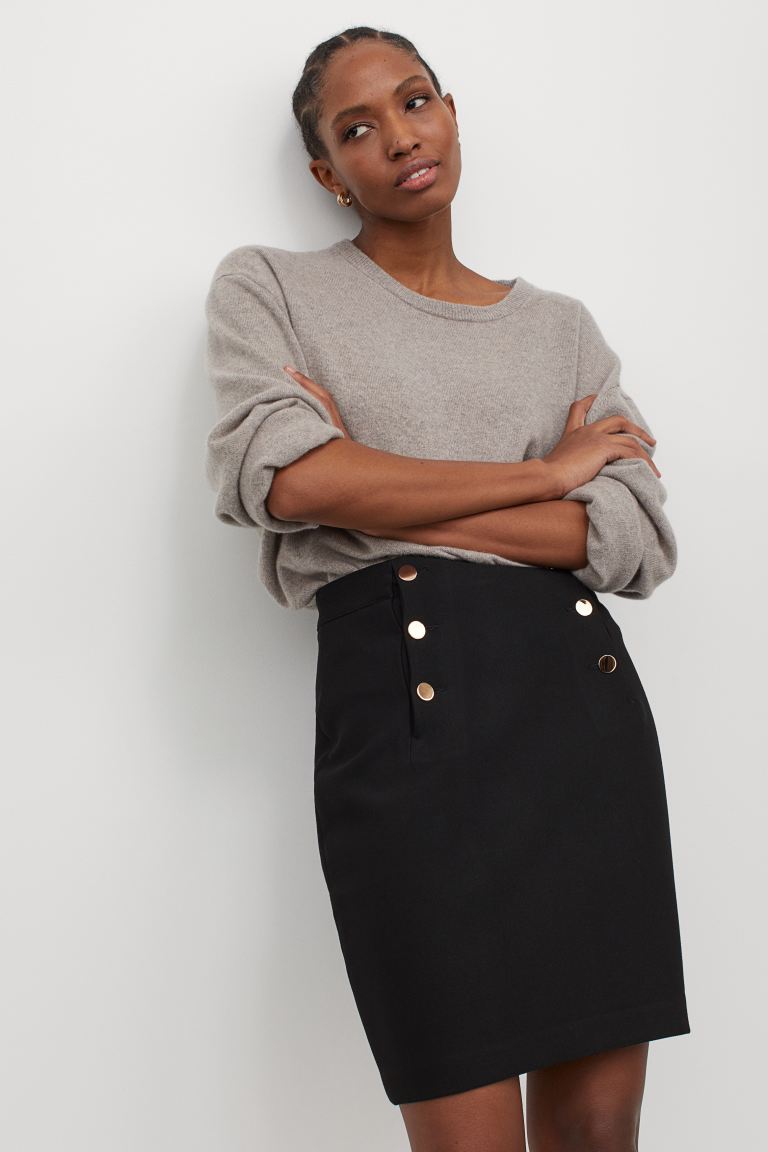 H&M Knee-length Skirt ($34.99)
We bet that you'll be living in this knee-length skirt. Embellished with gold-toned buttons, this high-waist skirt is a must-have for every fashion enthusiast out there.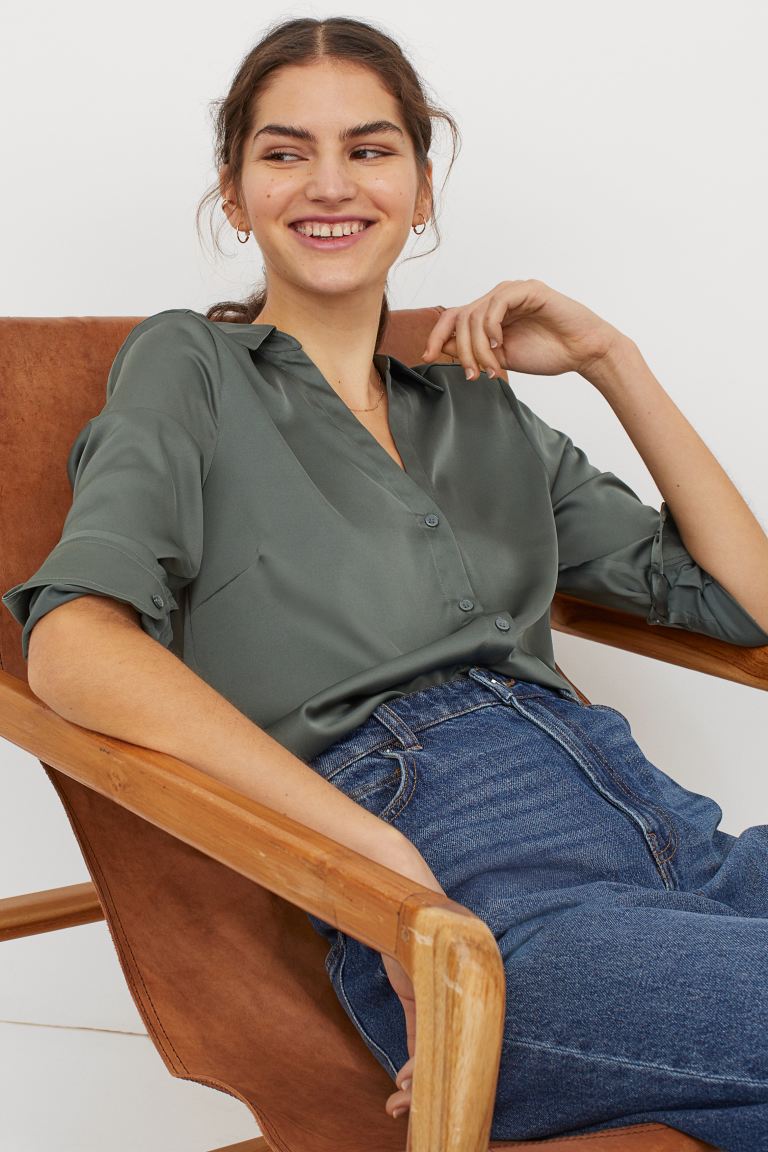 H&M V-neck Blouse ($17.99)
Talk about exceptionally chic style, and this blouse will top the list. The unique color, blending with the silky fabric of this shirt, will claim the top spot in your closet.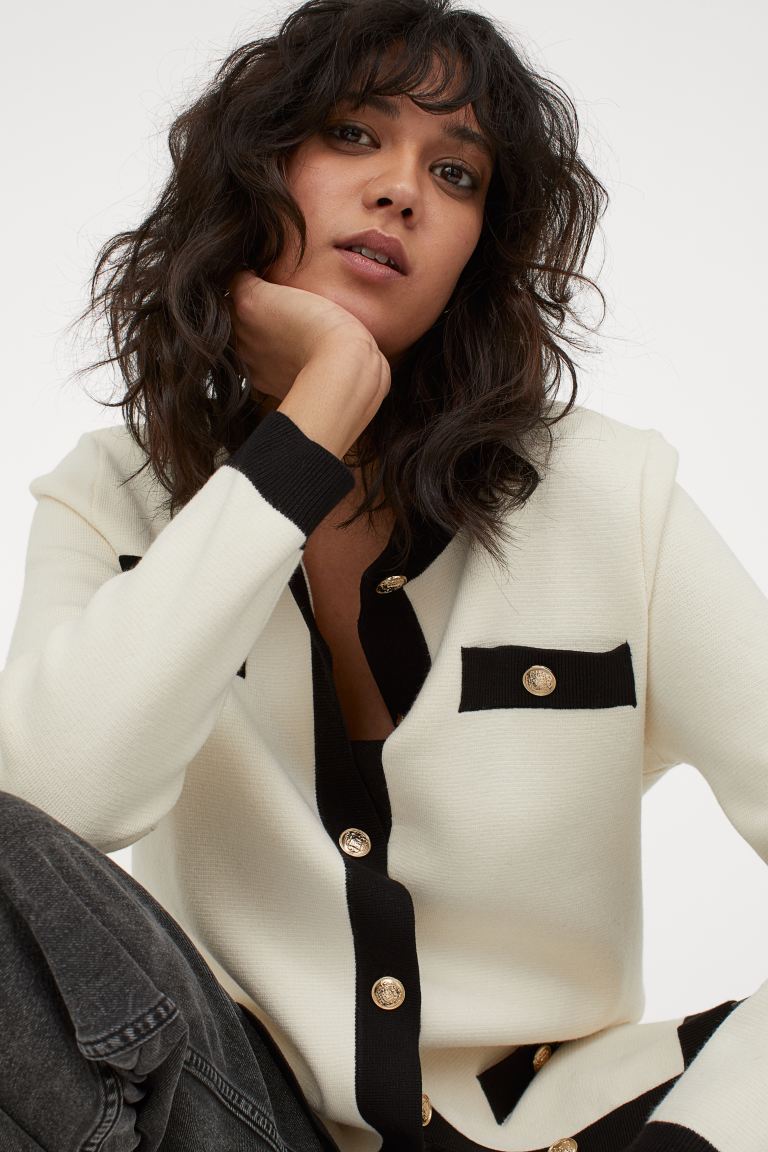 H&M Dressy Cardigan ($59.99)
A snazzy and sassy cardigan that every style enthusiast needs in her life. The black detailing and button embellishment will give the perfect Parisian fashion girl look.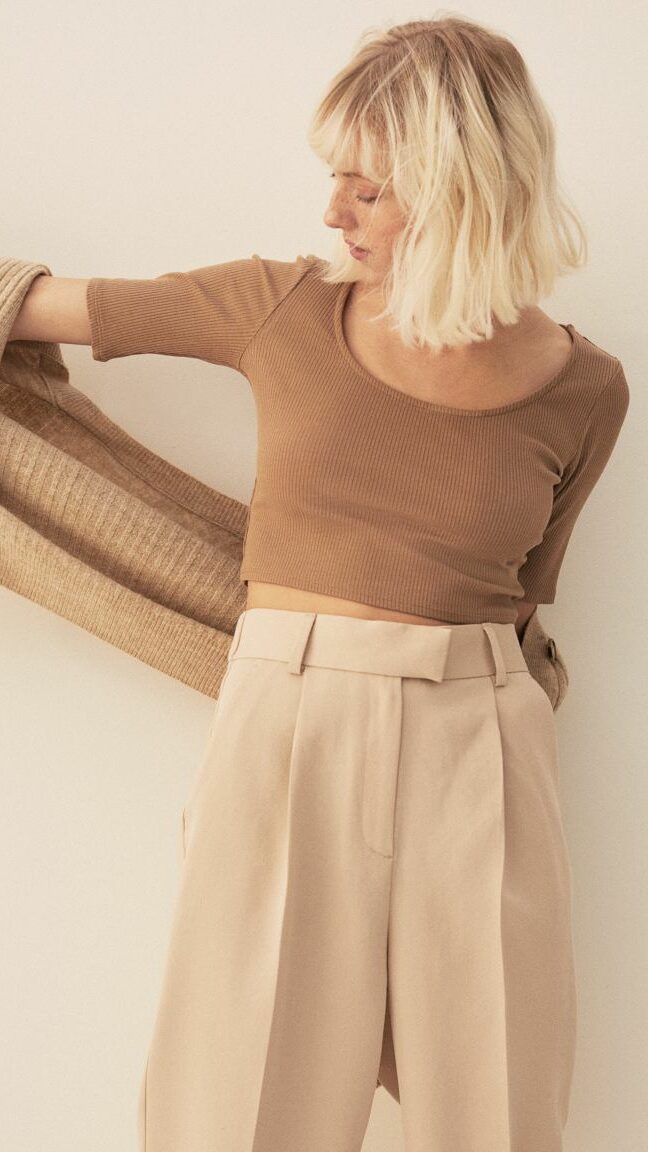 H&M Ribbed Cropped Top ($9.99)
Just in case you don't own a versatile and cutesy top to pair with your favorite jeans, look no further. This ribbed scoop neck crop top will give you a highly stunning look.
Up Next: This will be the biggest trend this spring – Check out our top 18 picks