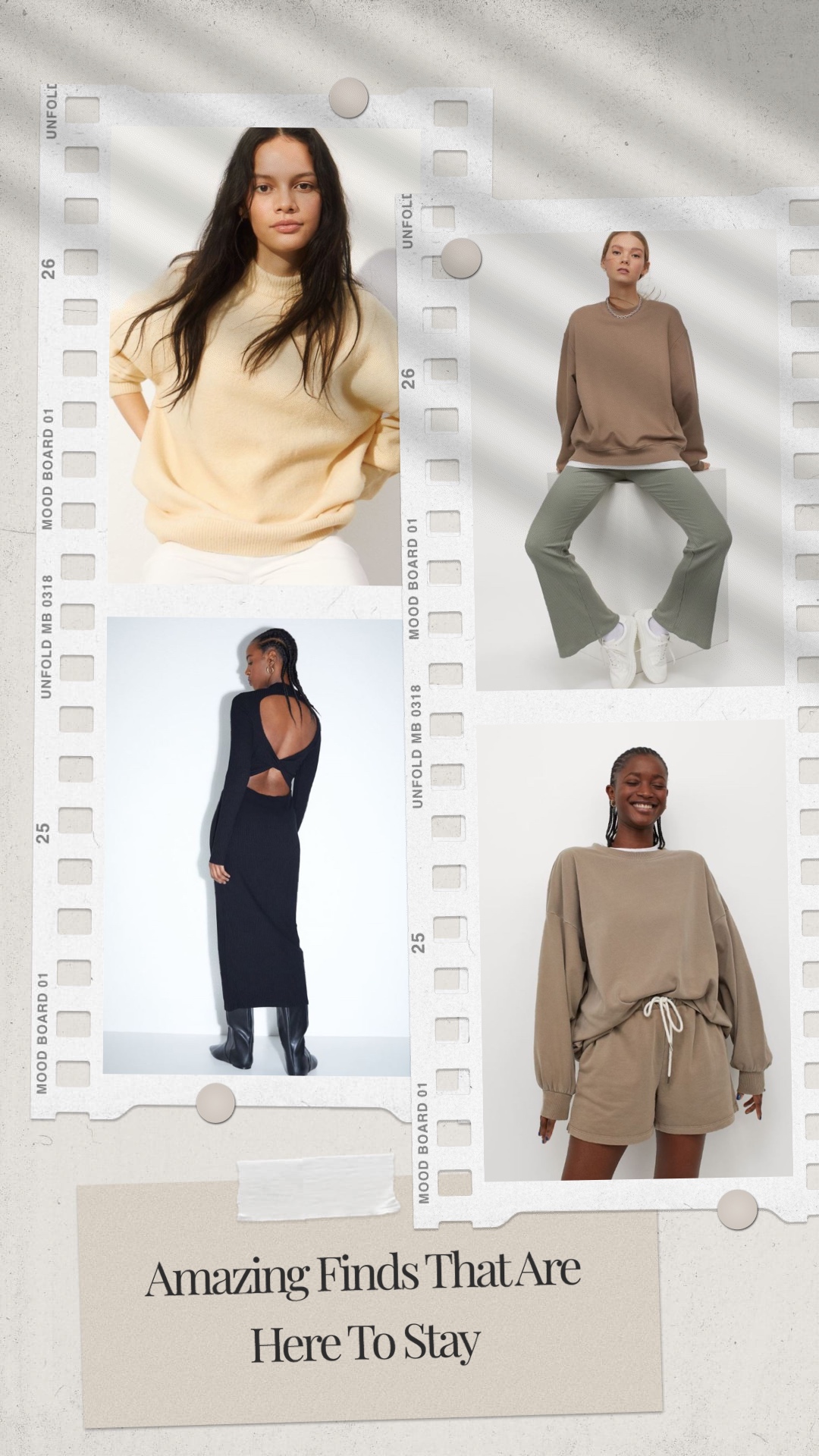 We do a fair amount of research to determine what is currently trending and what you should keep an eye out for on the fashion scene. If there's one thing we all can agree on, it's finding cheaper alternatives to the pricier items that immediately grab our attention. This is when we turn towards H&M, one of the biggest names in the fashion industry with styles that attract the general public. Not only is shopping at H&M lighter on your pocket, but you'll also find some of the chicest and trendiest items to keep you updated.
When you start browsing through H&M, it's a little hard to find your way out because you'll be unbelievably spoilt for choice. Believe us. It definitely took a while to narrow down these amazing finds for you to set your sights on. But, we've certainly done our best, and we're sure you'll be impressed. Keep scrolling till you find your go-to for the rest of the year.
Fashion Finds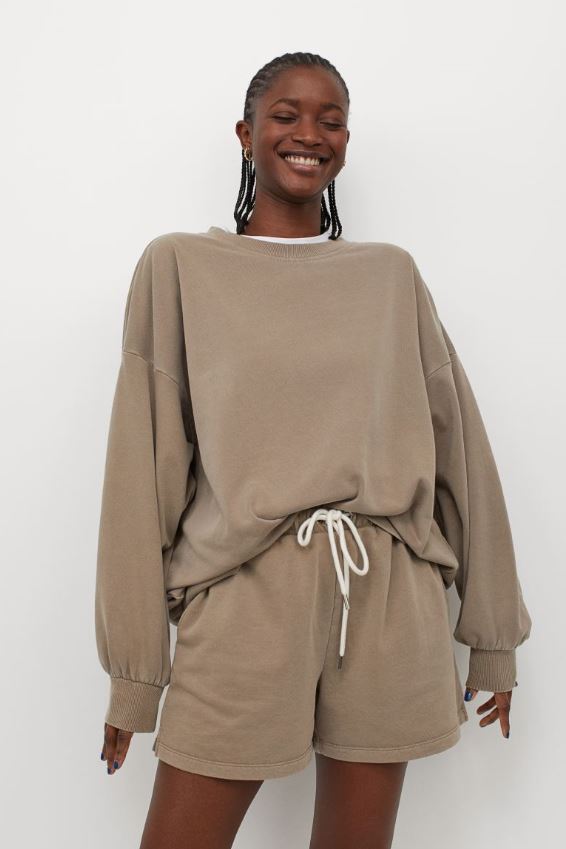 H&M Sweatshorts ($17.99)
If your sweatpants are getting too hot, you can switch to these sporty-chic sweatshorts. Made from lightweight cotton and recycled polyester blend, these shorts are incredibly comfy and perfect for your daily activities or just lazing around in them.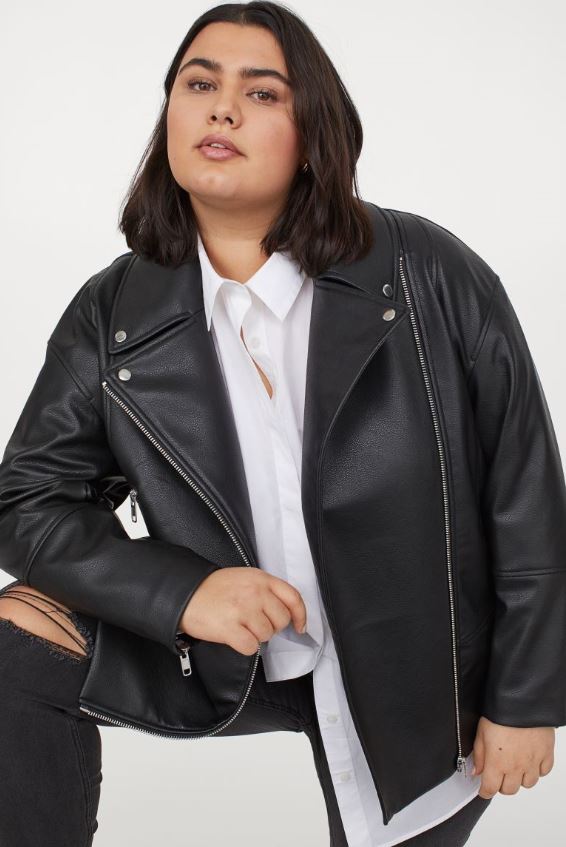 H&M H&M+ Oversized Biker Jacket ($69.99)
A faux leather biker jacket is the clothing item you didn't know you truly needed. This gives you the perfect attitude to rock that edgy biker style every time you step out.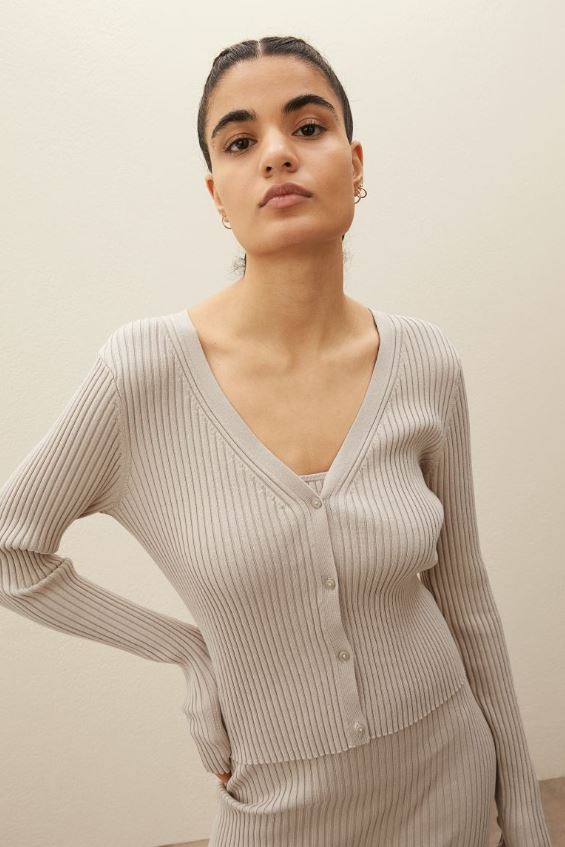 H&M Rib-Knit Cardigan ($24.99)
It doesn't get better than a good ol' rib-knit cardigan to keep you looking chic and sophisticated. It is incredibly comfy with a low-cut V-neck for a sassy finish.
H&M Ribbed Jersey Dress ($24.99)
A sleek calf-length dress in a ribbed jersey design is all we could ask for. This dress defines business in the front and party at the back with the sassy twisted detail and an open back.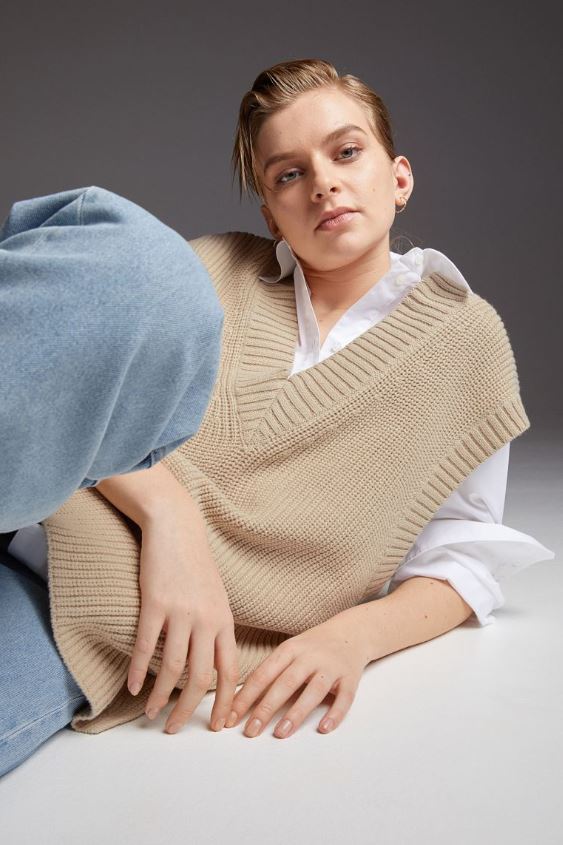 H&M Wide-Cut Sweater Vest ($19.99)
Here's your chance to channel your inner Chandler Bing as you throw on this sweater vest. In a loose-fitting silhouette, this vest is so incredibly comfy that you'll just want to stay in it on a chilly day.
H&M V-Neck Satin Dress ($24.99)
A dress that feels exceptionally luxurious the moment you touch it is a dress you definitely need. This calf-length satin dress is certainly going to make you feel all kinds of fancy, and you know you want it. It's worth it for sure.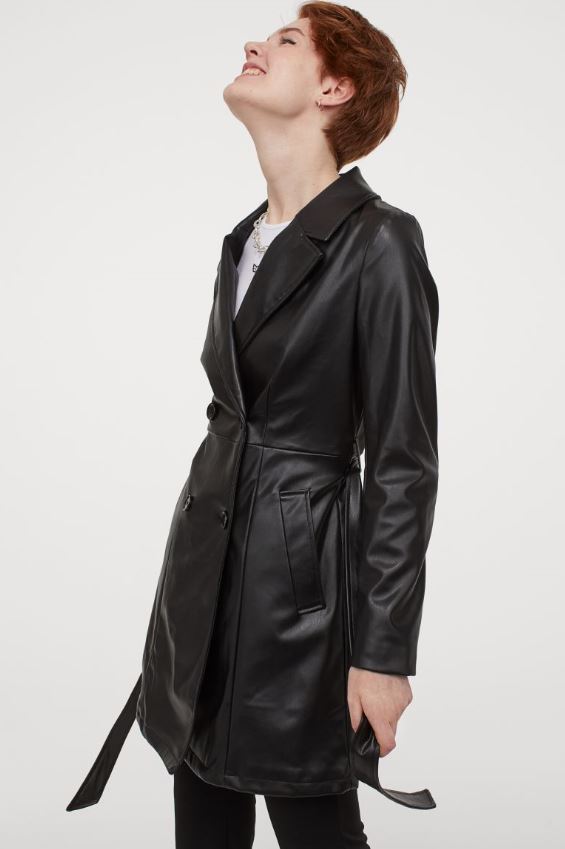 H&M Faux Leather Trenchcoat ($59.99)
A faux leather double-breasted trenchcoat will make a great addition to your closet. The fit is as relaxed and cozy as you can imagine. This gorgeous piece will definitely make its mark on the fashion scene.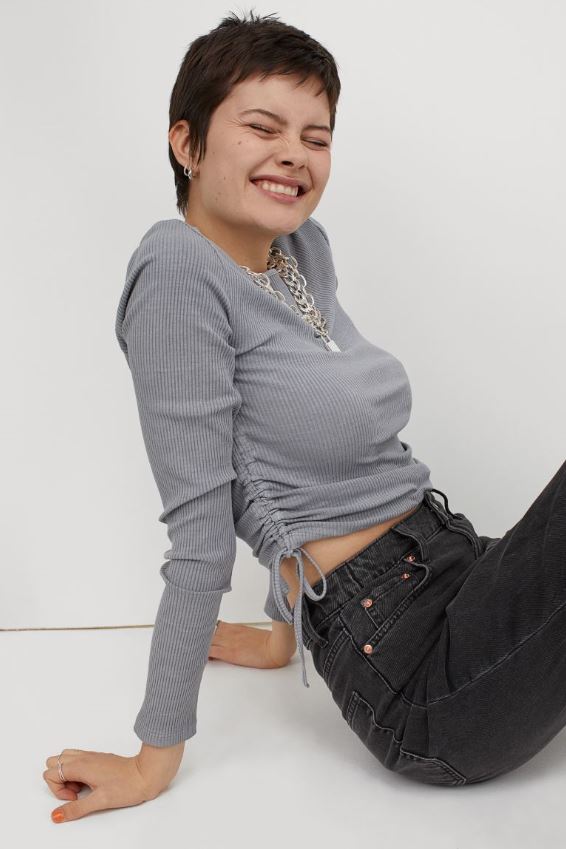 H&M Drawstring Top ($14.99)
Comfy, utterly sophisticated, and very cool. This chic and uber-cute drawstring top is perfect for a casual stroll out in the sun or a meet-up with your friends for lunch.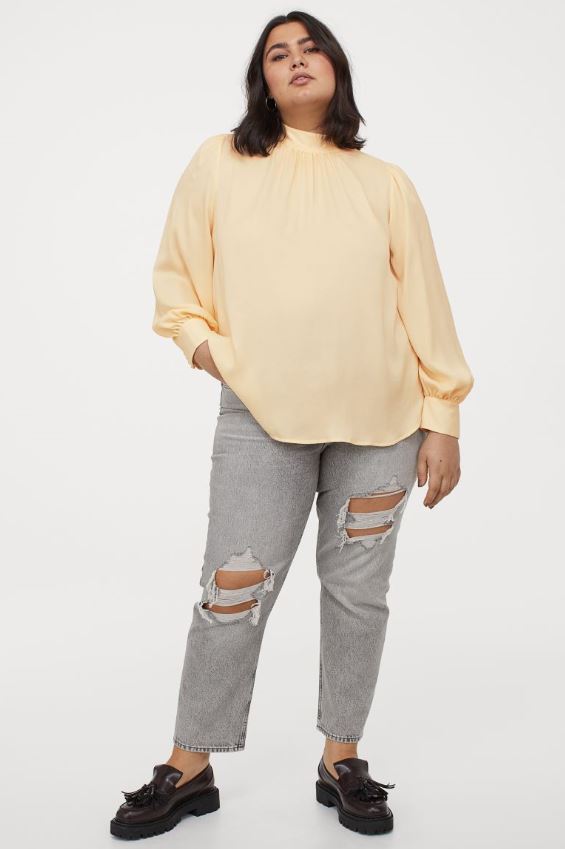 H&M H&M+ Wide-Cut Blouse ($17.99)
Easy and breezy! That's definitely how we want 2021 to go. This gorgeous airy blouse reflects just that. In a crinkled fabric, dress it up for a formal business dinner or dress it down for a casual day out, it works perfectly both ways.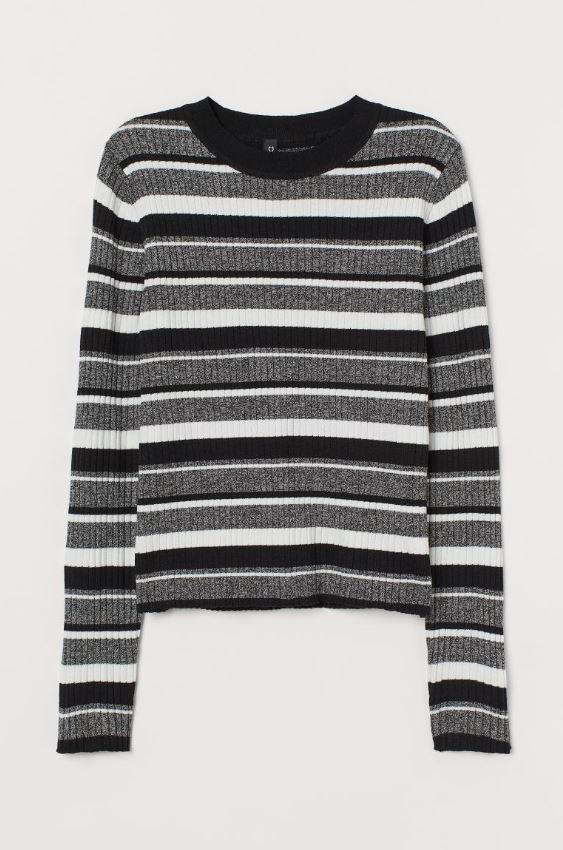 H&M Fine-Knit Top ($17.99)
Sometimes all your wardrobe needs is a fine-knit simple jersey top. It can be effortlessly styled for a lazy weekend ahead. It certainly doesn't get comfier than this.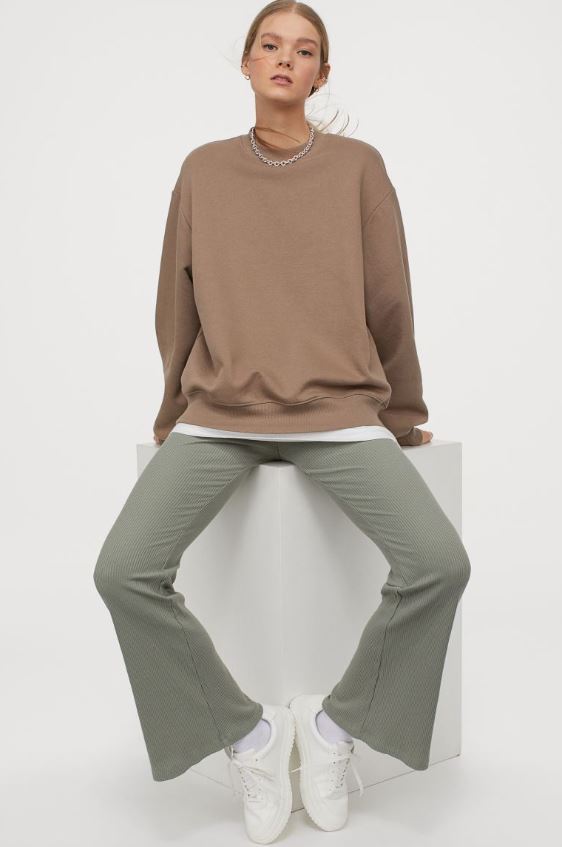 H&M Flared Leggings ($14.99)
If the form-fitting leggings are too mainstream for you, this chic pair might be a good consideration. In ribbed fabric, these flared leggings are undeniably comfy and fit like a glove. It definitely accentuates your figure, giving it the most flattering look possible.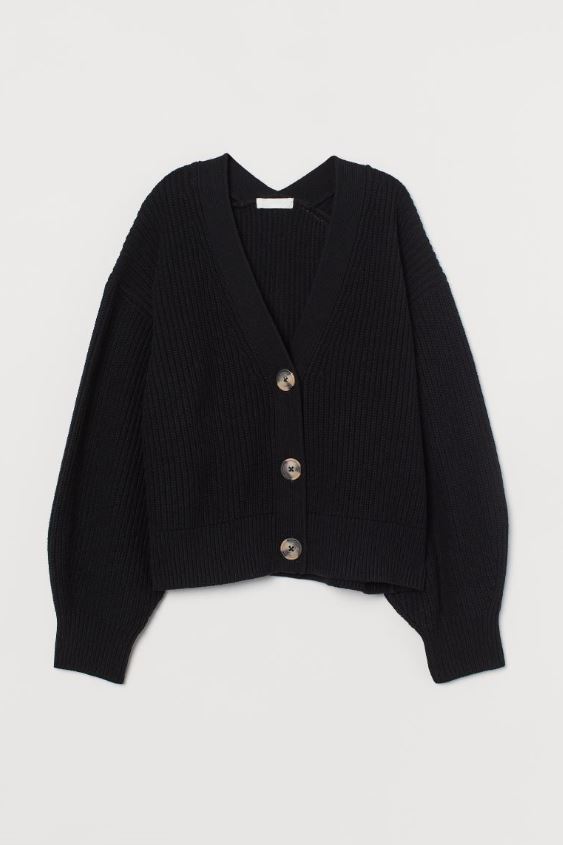 H&M Rib-Knit Cardigan ($19.99)
Nothing beats the coziness of a cardigan in a boxy and relaxed silhouette. With a V-neck design, this is perfect for the season of layering as you cuddle up with a hot cup of cocoa and your favorite TV show.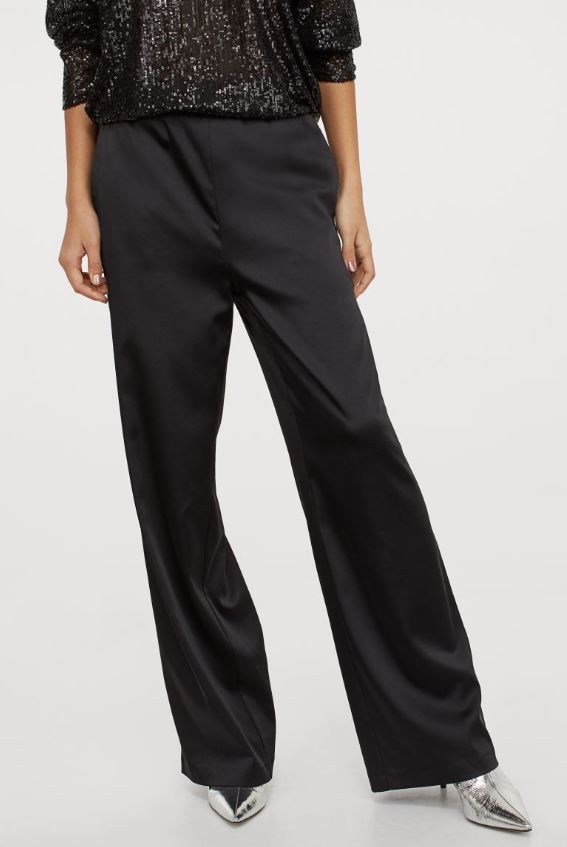 H&M Wide-Cut Satin Pants ($34.99)
Time to let these sleek satin pants take over your closet. With a high waist and a flattering straight leg silhouette, these pants will take you from a business meeting to a crazy night out on the town.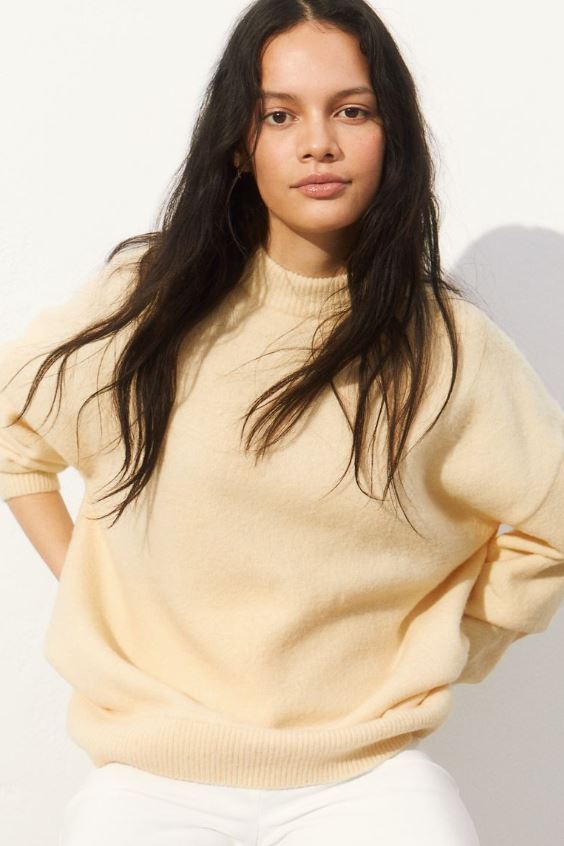 H&M Knit Sweater ($34.99)
Sweater weather calls for stocking up on every chic and trendy sweater you can get your hands on. In a relaxed fit, this eye-catching number is decadently soft and undoubtedly cozy to just laze around in.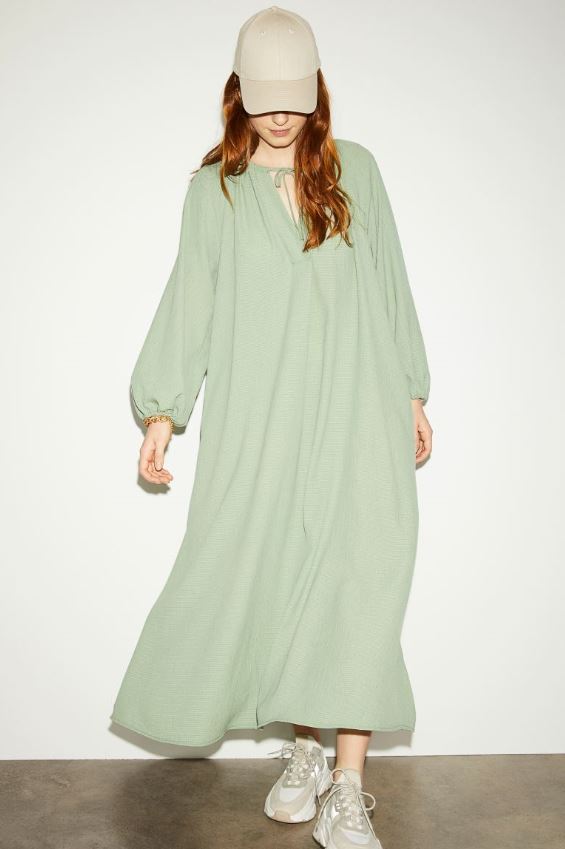 H&M Calf-Length Dress ($34.99)
Comfort is the top priority with the trending items currently, and we've got to say, we absolutely love it! This calf-length dress crafted from woven fabric is the coziness you've been longing for.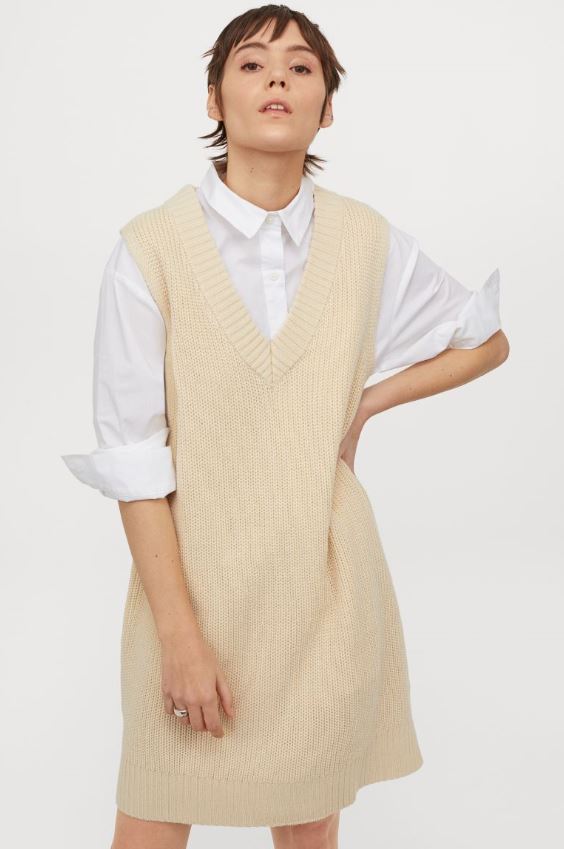 H&M Knit Sweater Vest Dress ($24.99)
What's better than a sweater vest? A sweater vest dress, of course! This undeniably uber-cute dress is perfect when the weather is a little chilly, but you still want to look a little pretty. Perfect for layering, it is supremely cozy and comfy too.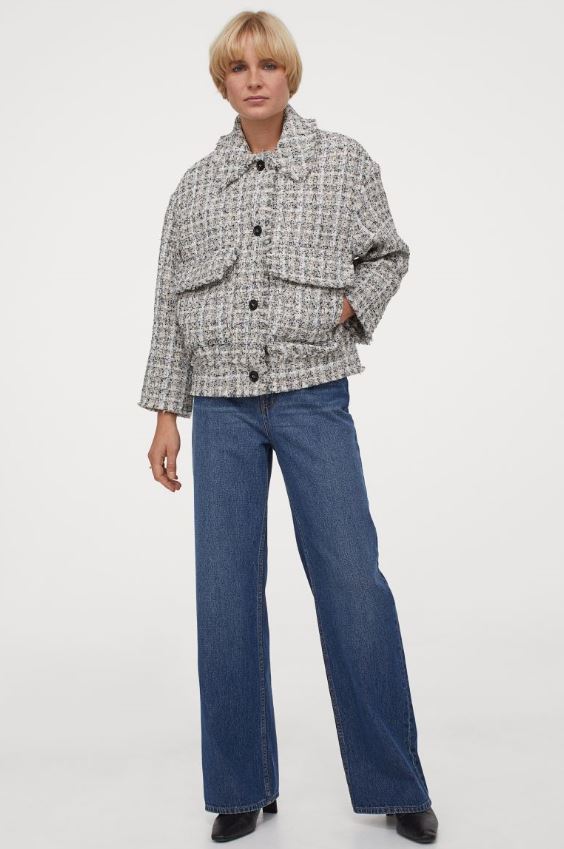 H&M Textured-Weave Jacket ($49.99)
The Blair Waldorf vibes are super strong with this one. Flaunt your style streak as you strut the streets in this gorgeous textured weave jacket. It's definitely worth the investment.
Up Next: 15 insanely stylish fashion finds you will want in your wardrobe right away