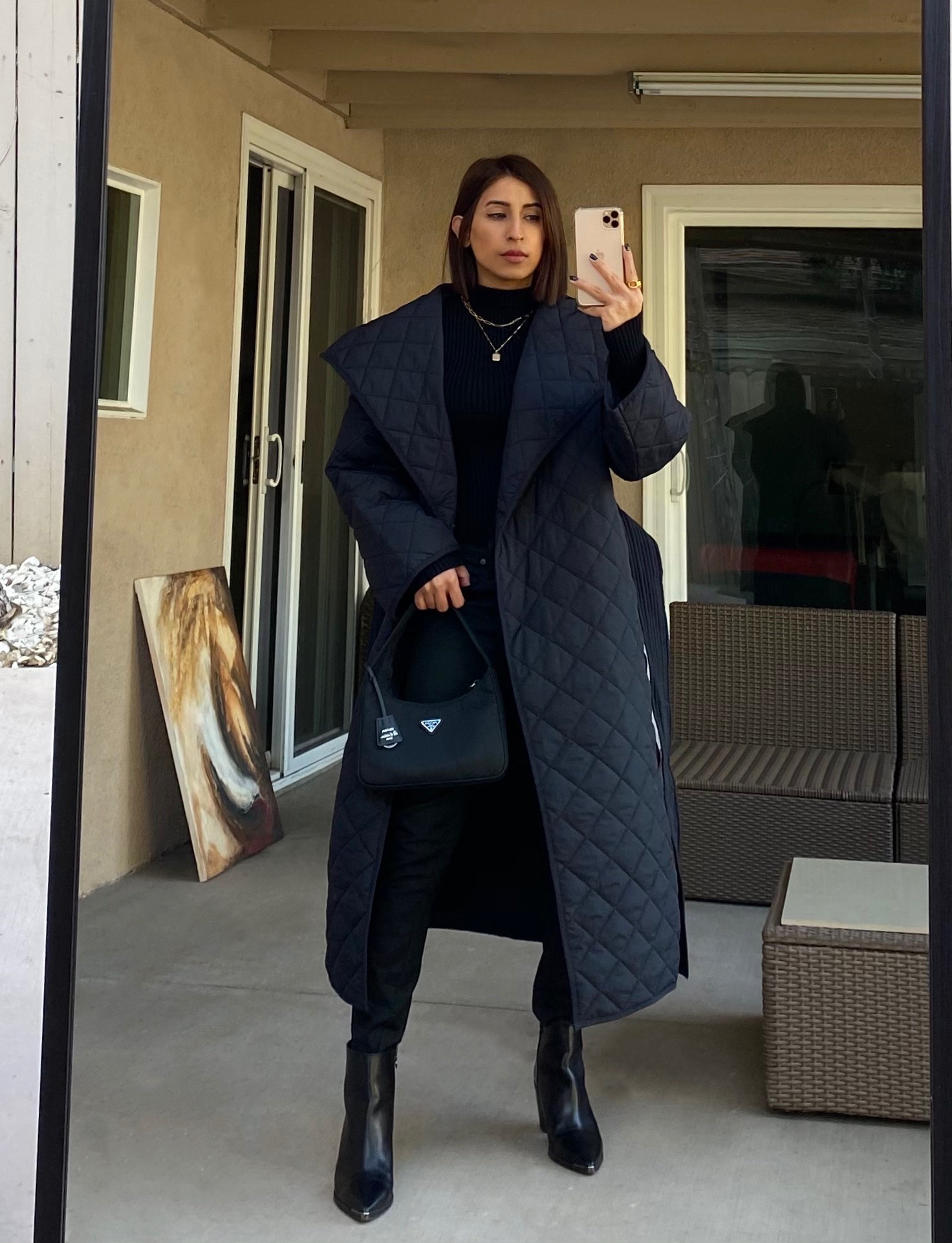 As we keep moving more and more into the thick of winter, all the different types of outerwear start making their way to the surface of your closet. Layering is undoubtedly your best friend, especially when braving the cold becomes a necessity. If coats aren't doing the trick for you, then puffer jackets will be your best go-to.
Given its versatility and undeniable edginess, a good puffer jacket has got you covered (literally), especially when the cold is too much to handle. As usual, we've done what we do best and showcased some of the finest picks that immediately grabbed our attention – picks we know our faithful readers will absolutely love. And no matter your budget, Nordstrom, our trusted retailer, has ensured that there's something for everyone on this list.
How many puffer jackets are too many? That's one question we don't ever want an answer to. So keep scrolling to find your perfect it and don't feel shy to buy as many as you like.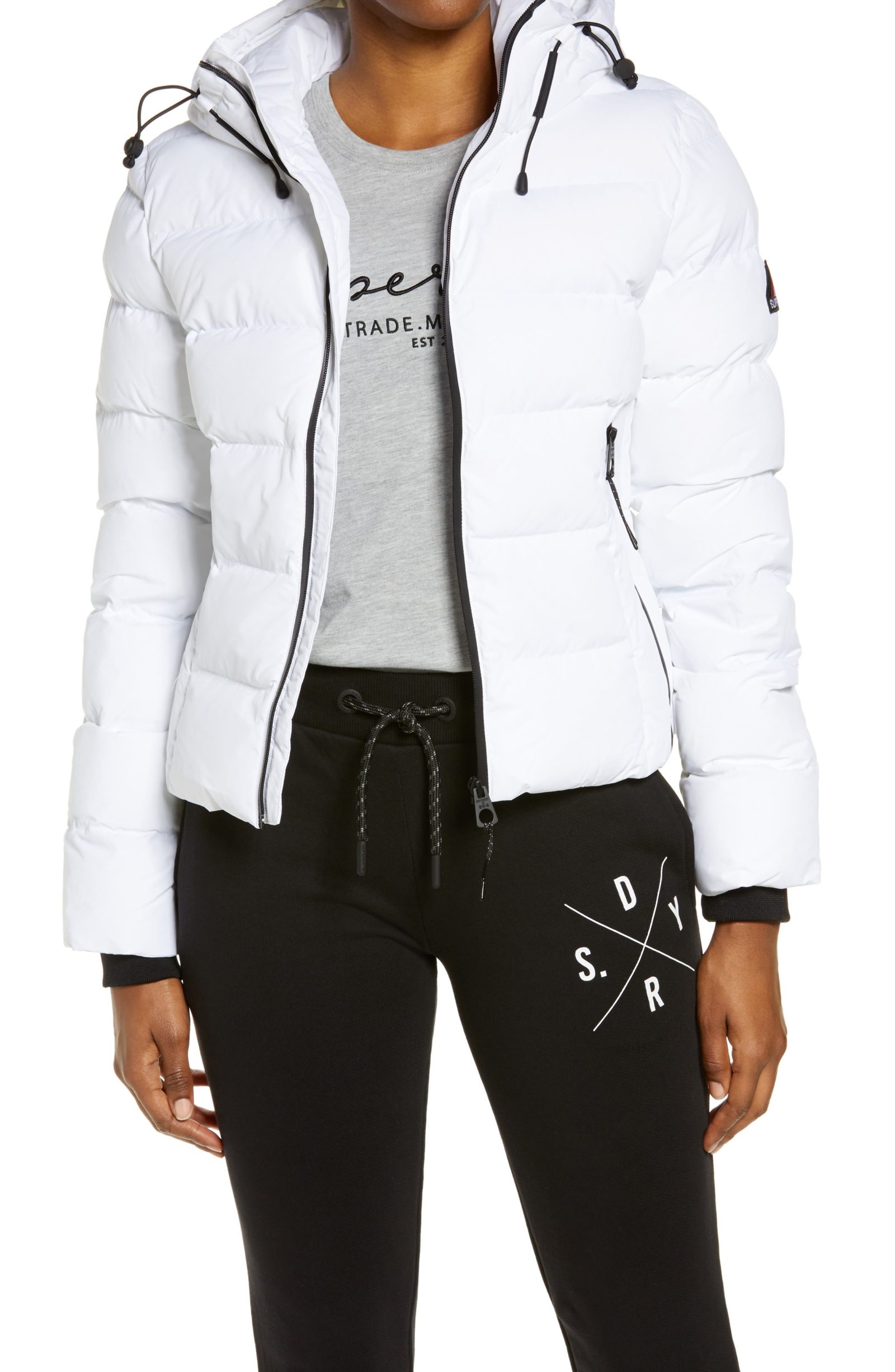 Superdry Spirit Sports Puffer Jacket ($119.95)
A jacket that makes going about your daily routine undoubtedly easy while keeping you snug and warm: it's equally breathable and stuffed with recycled polyester.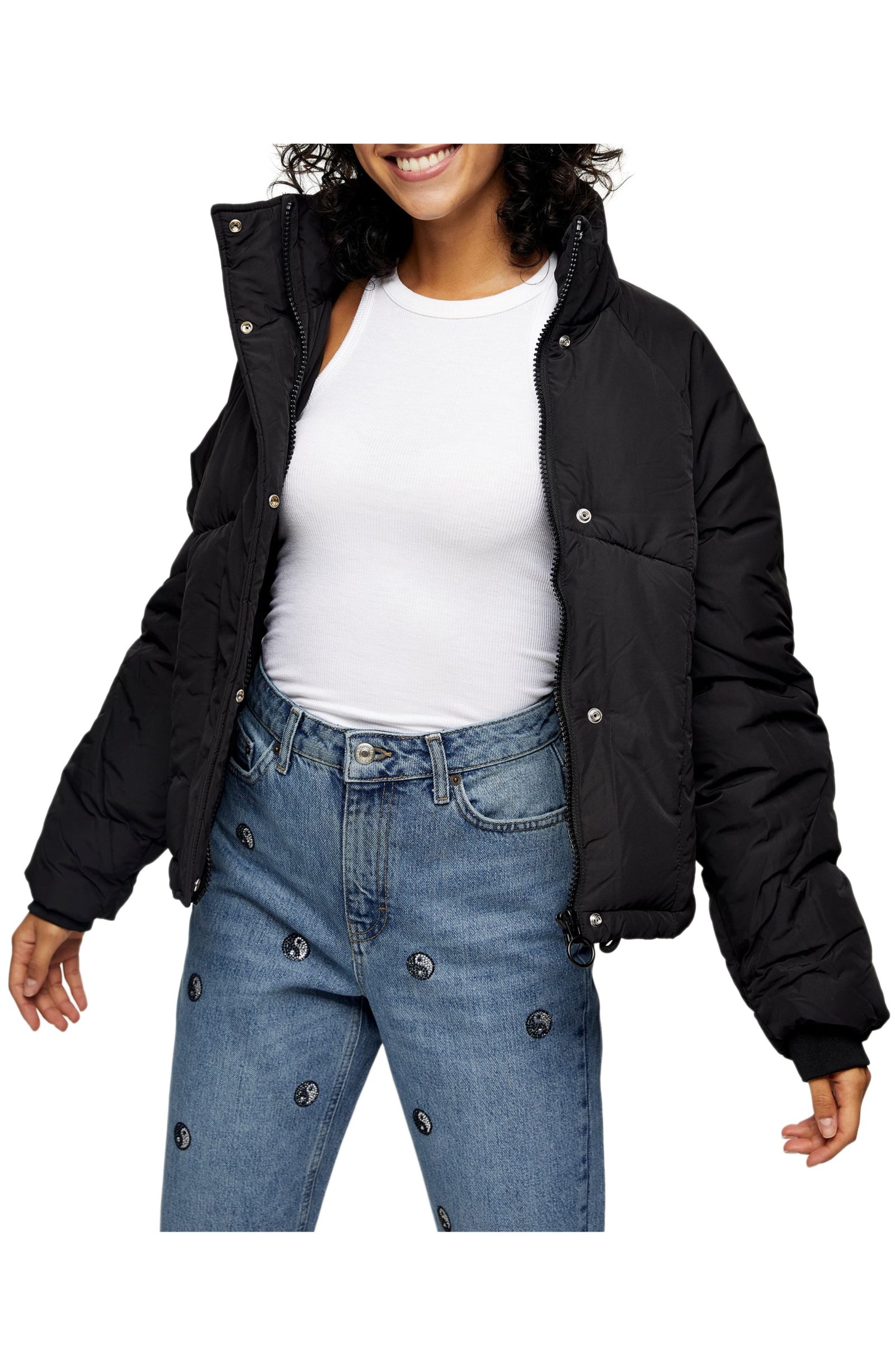 Topshop Lorrcan Puffer Jacket ($95) $63.65
A short puffer jacket that feels lightweight is sure to keep you cozy and warm when you step out on a chilly day. It is incredibly versatile, and the handy pockets will certainly make you jump with joy!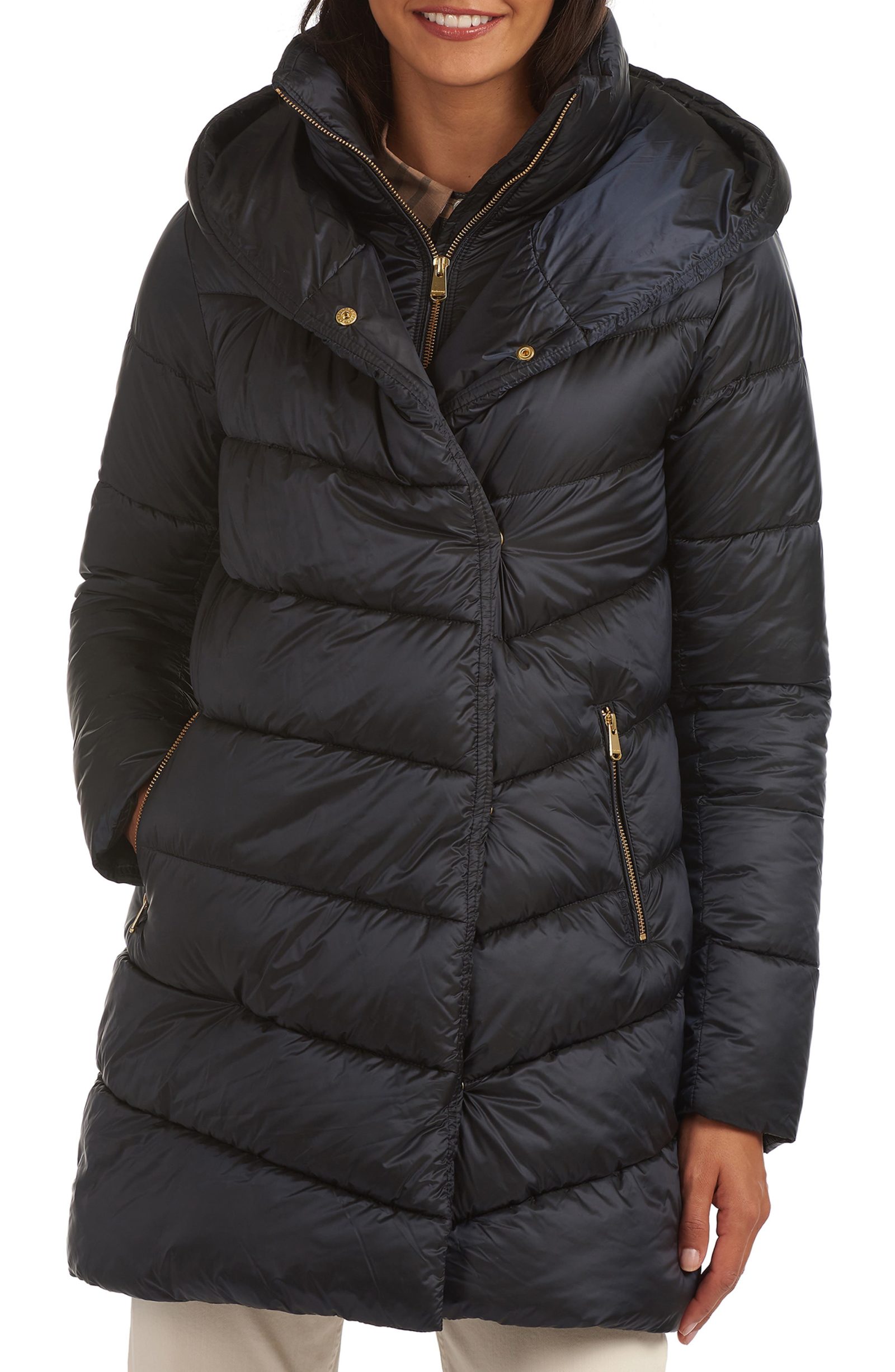 Barbour Orchy Hooded Puffer Jacket ($375) $150
The long puffer jacket with a double-breasted wrap front will keep you protected when the temperature drops. This longline hooded puffer is designed to keep you extra cozy with a chevron-baffle quilted design while also ensuring you look undeniably stylish.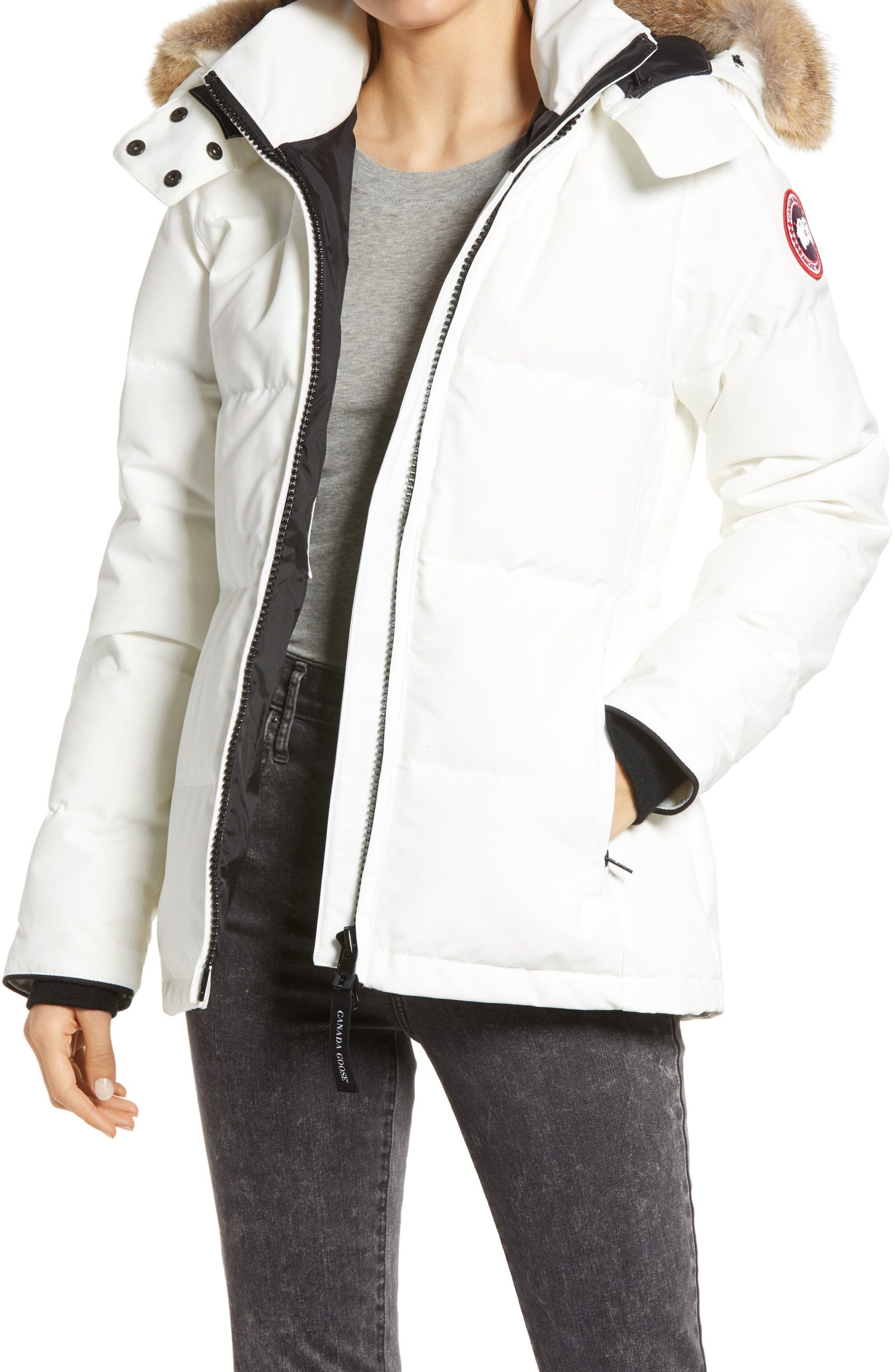 Canada Goose 'Chelsea' Slim Fit Down Parka with Genuine Coyote Fur Trim ($995)
A parka in slim fit packs in all the warmth you could need. It gets an extra cozy finish when lined with a genuine coyote fur trim.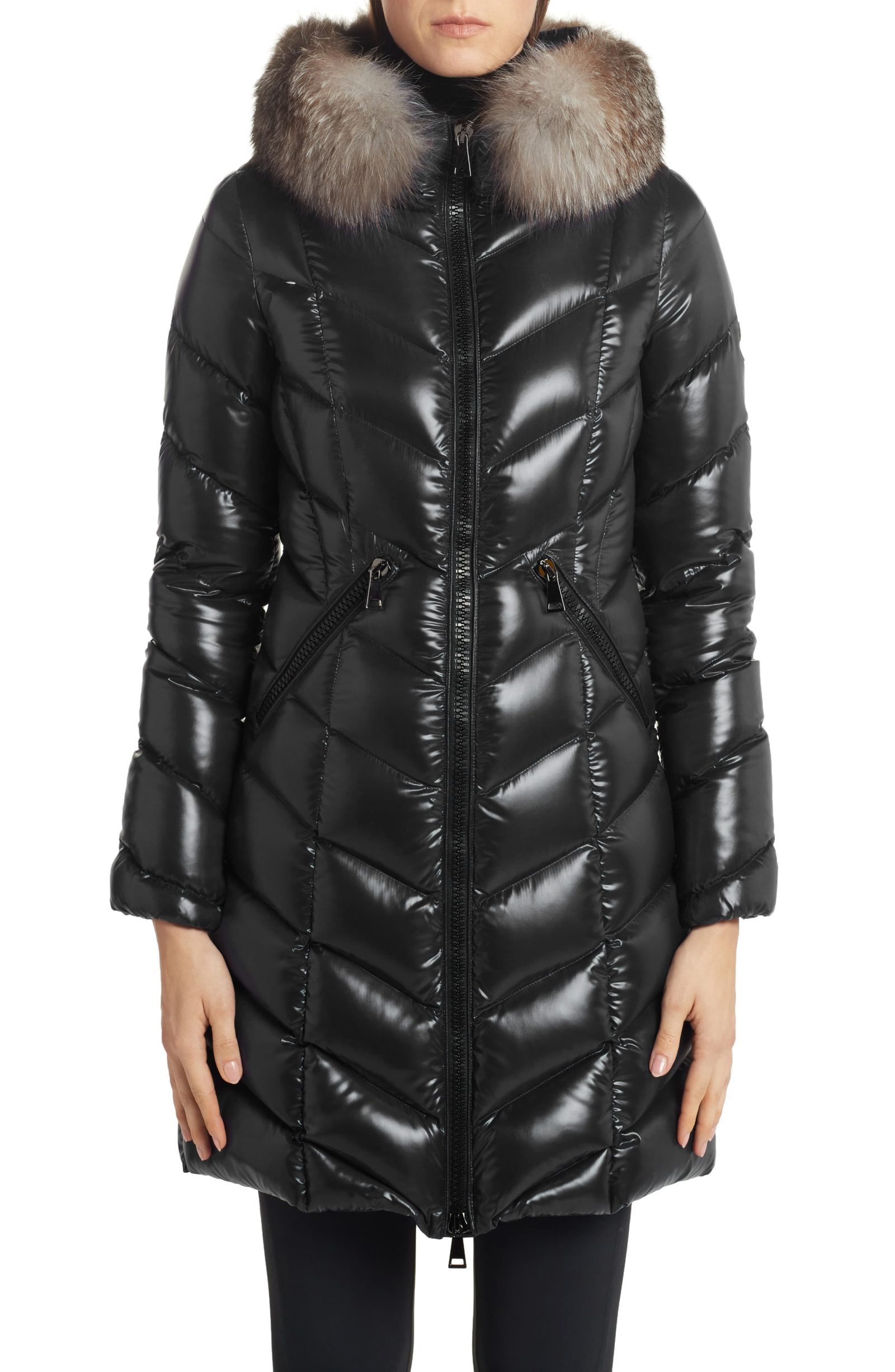 Moncler Fulmarus Quilted Down Puffer Coat with Removable Genuine Fox Fur Trim ($2,190)
Chevron quilting gives this long padded jacket a streamlined fit. The oversized zip pockets definitely ought to catch your attention as you can store whatever you possibly want.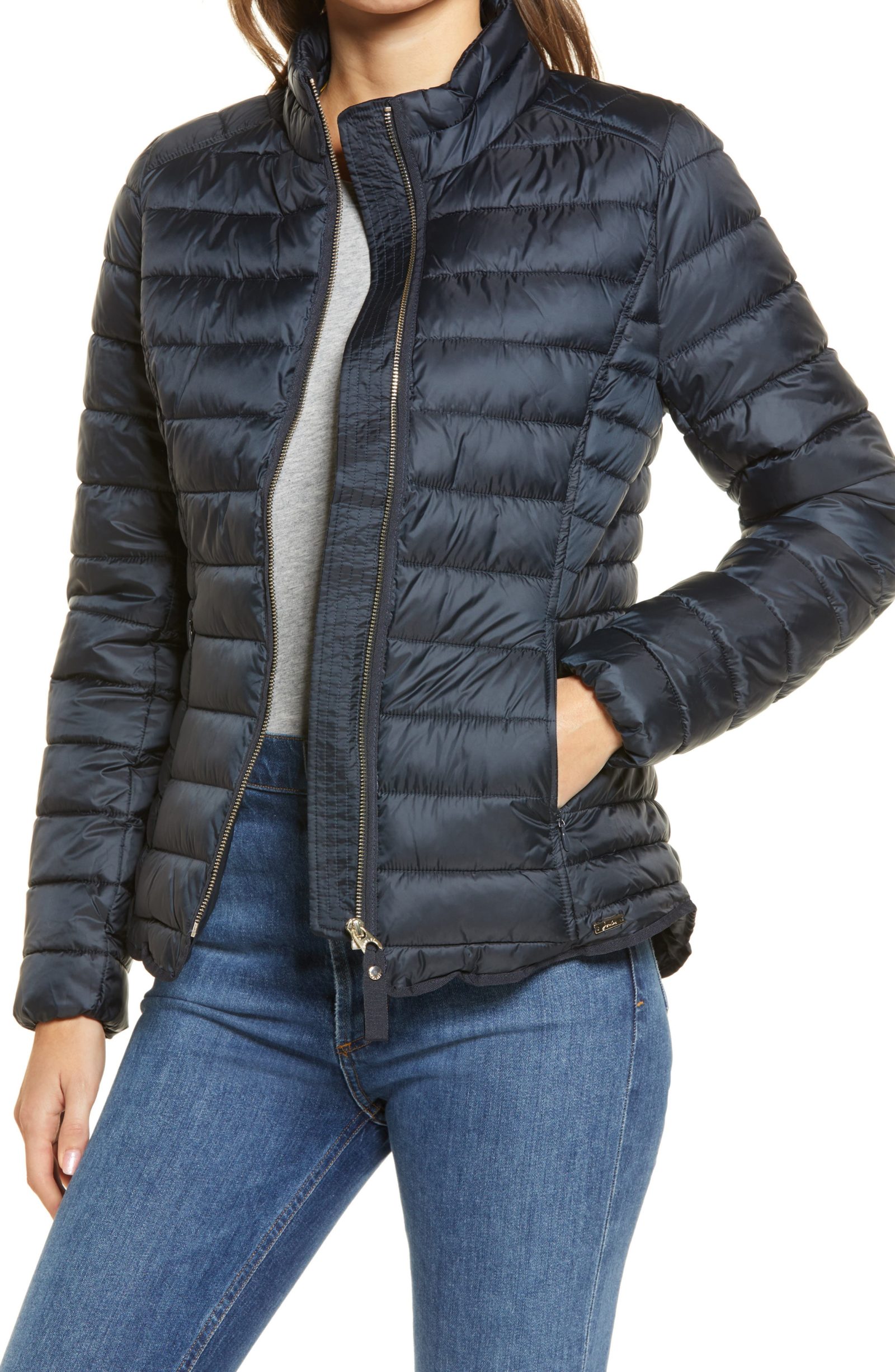 Joules Canterbury Puffer Jacket ($99.95)
A classic quilted design gives this short puffer jacket a chic and sophisticated finish. Enjoy the ultimate luxe feeling as you step out on a chilly day.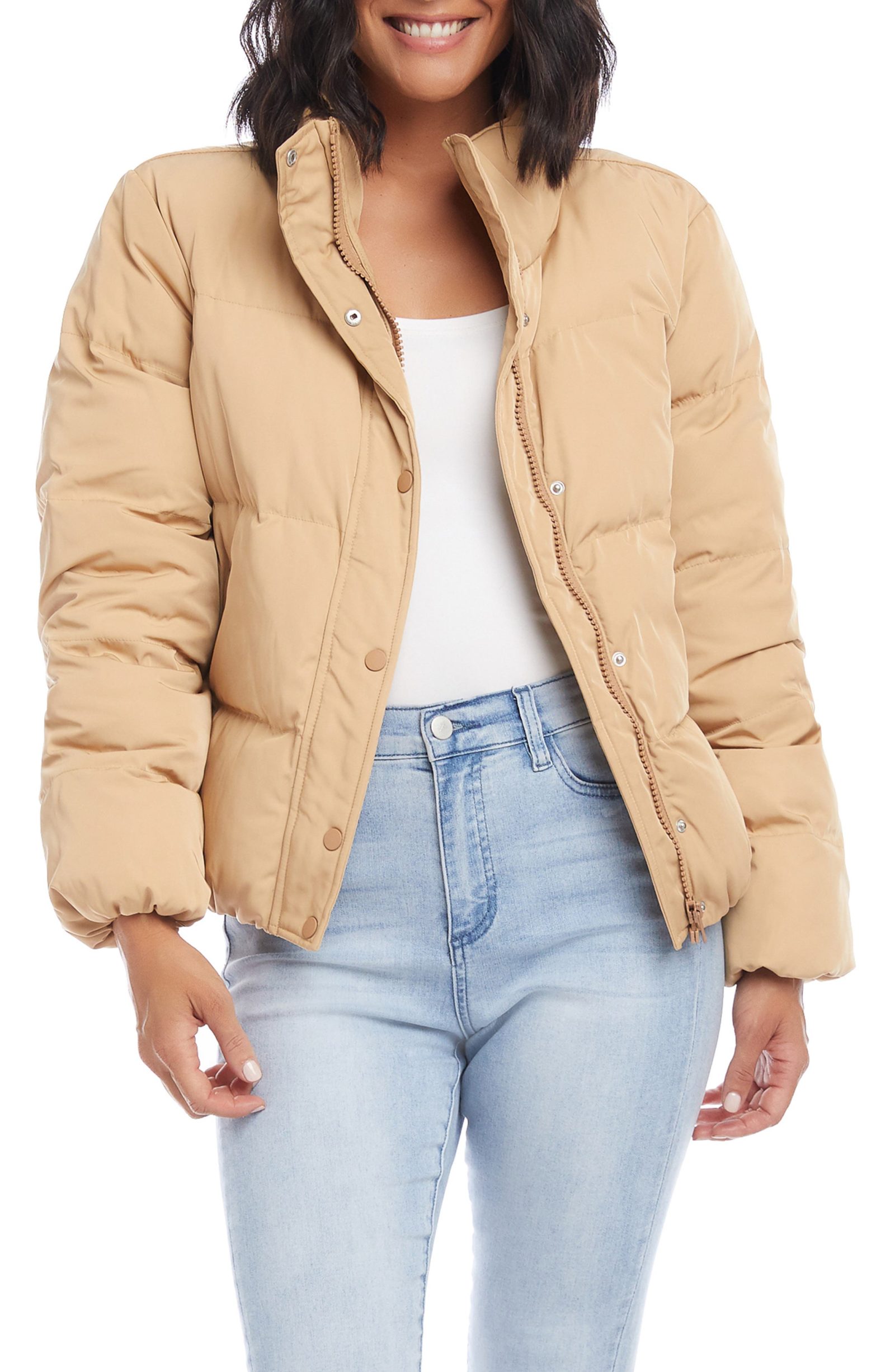 Karen Kane Down Puffer Jacket ($178)
Neutral tones are always a good choice, and if you're tired of the usual black jackets, this chic beige puffer jacket will definitely interest you. In a streamlined silhouette, undeniable warmth is part of the package.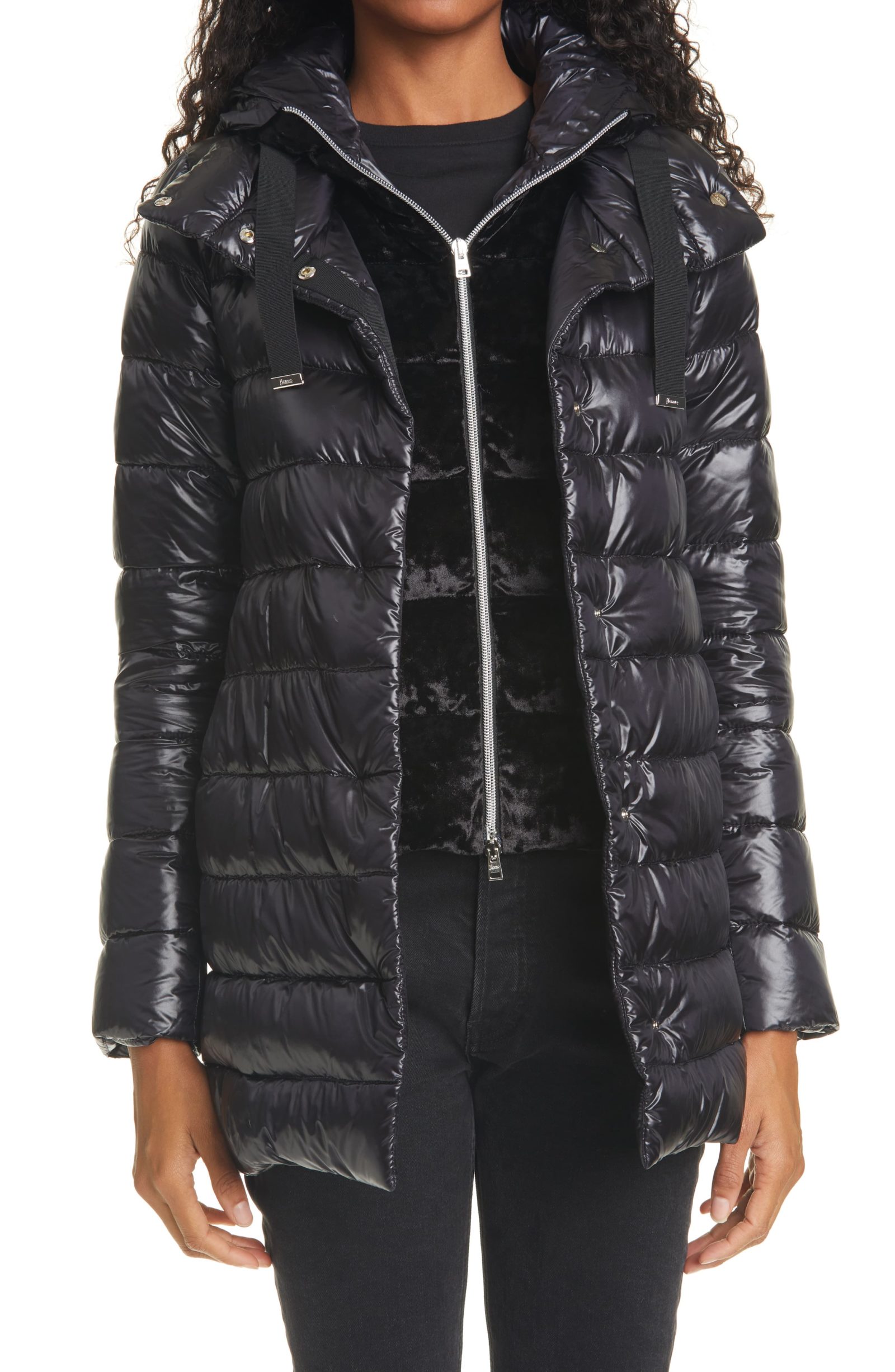 Herno Nancy Down Puffer Coat with Removable Windguard ($825) $495
A removable windguard gives this puffer coat a versatile design. There's no denying how cozy and decadently soft it is and just how roomy it feels.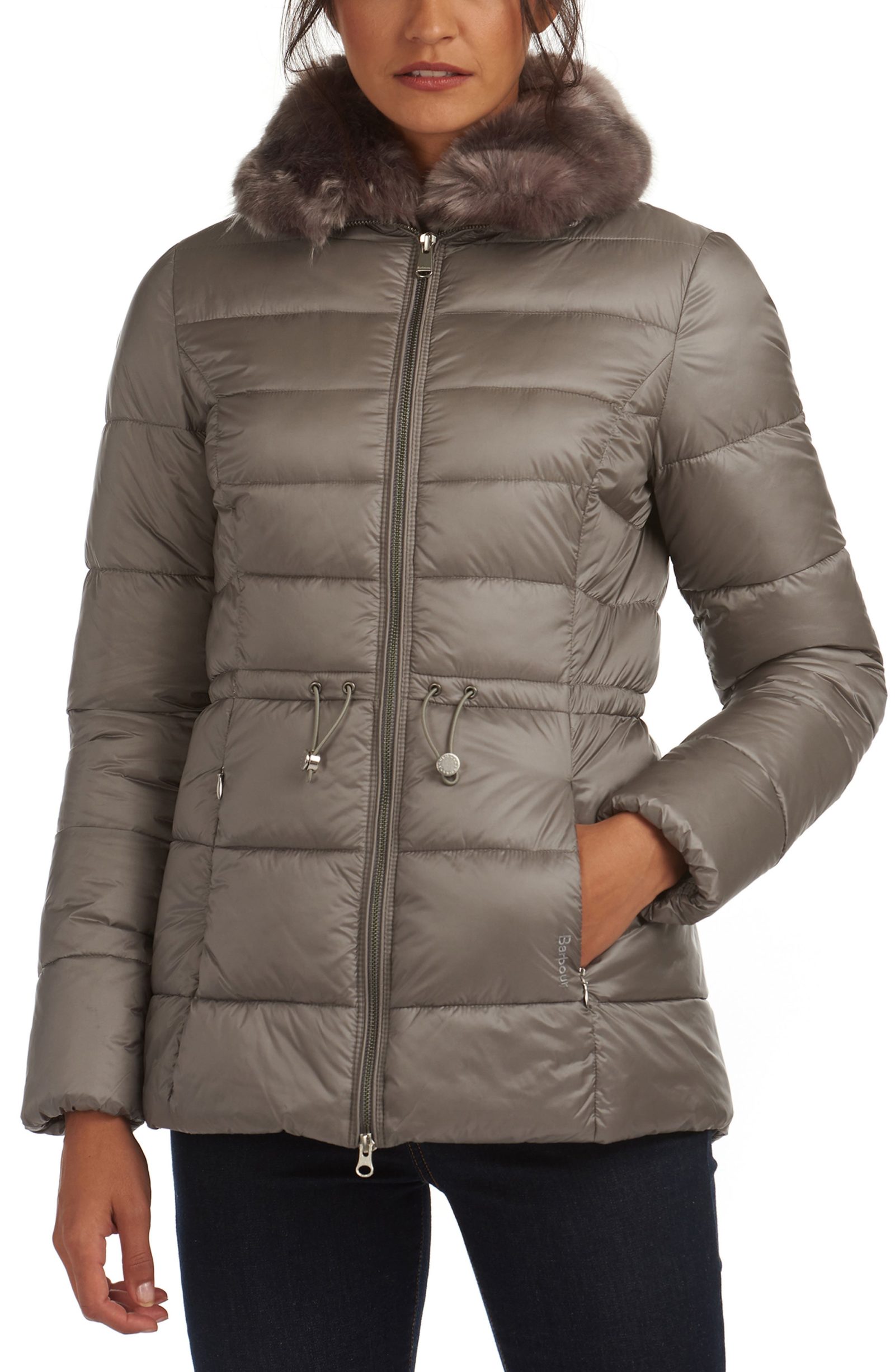 Barbour Angus Faux Fur Trim Puffer Jacket ($325) $195
We love the plush coziness of puffy jackets, and there's definitely no stopping us from buying every single one we set our sights on. With a soft faux fur trim, it is impossible to get out of this jacket.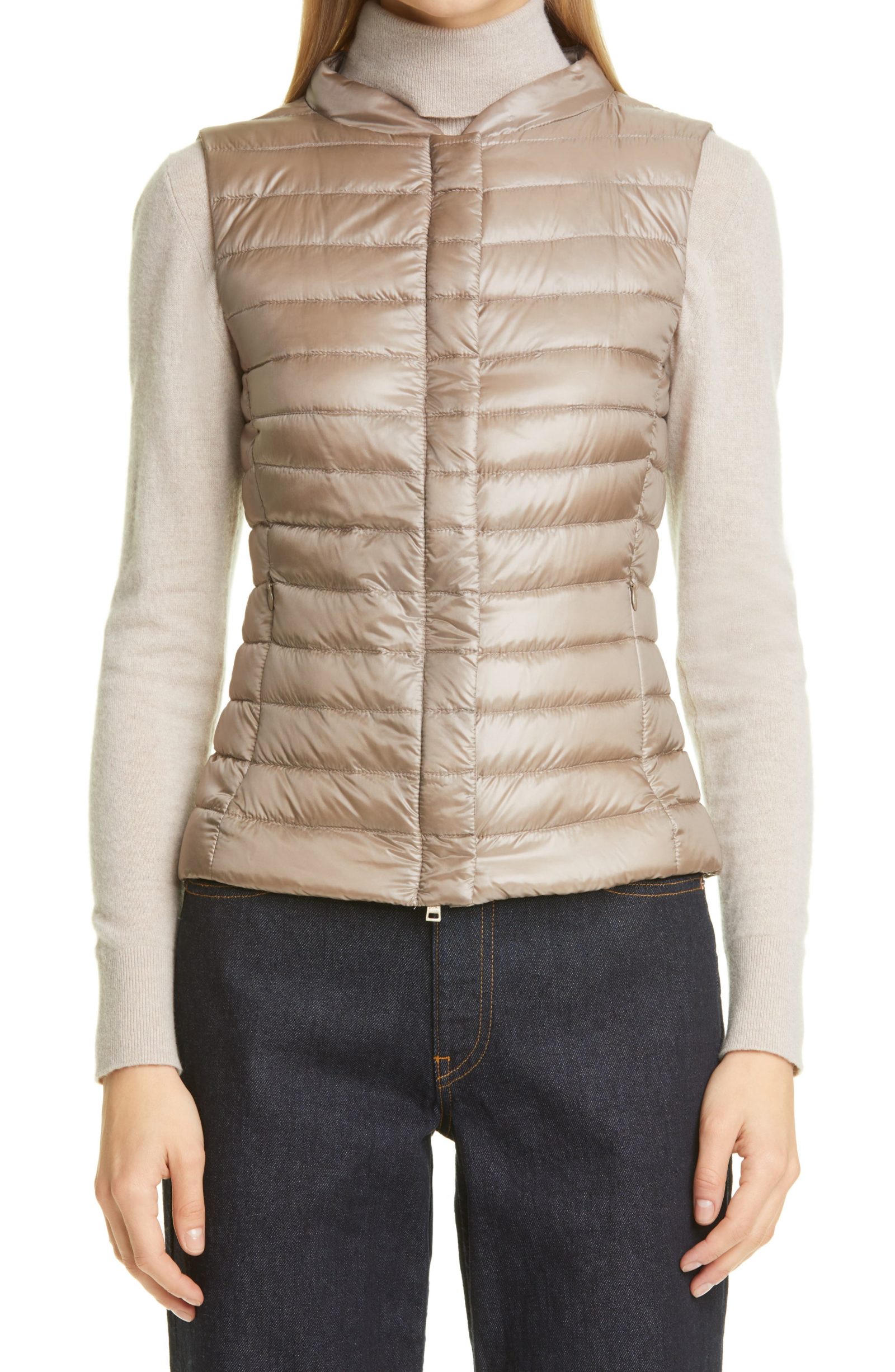 Herno Fitted Water Resistant Down Puffer Vest ($495)
A puffy vest jacket is perfect on days when the cold won't freeze your bones. It is ultra-lightweight but retains warmth to keep you cozy. If the cold starts piercing too much, you can always layer it with another coat.
Up Next: These 17 sweaters from Nordstrom are what everyone's raving about