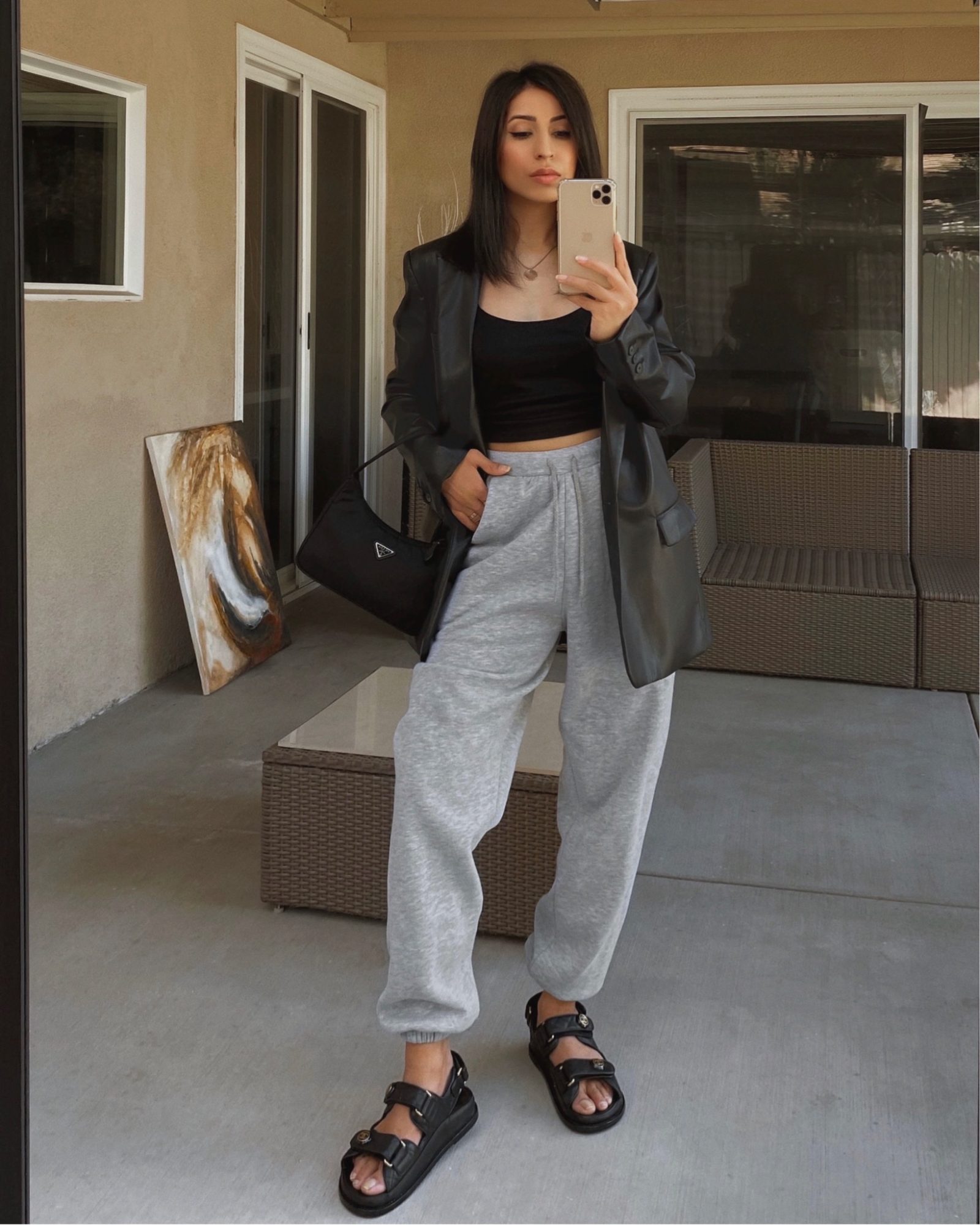 From Gigi Hadid to JLo, and Kendall Jenner to Selena Gomez, it seems like all our favorite celebrities are on the run to give us major athleisure and activewear goals by boldly flaunting their activewear as they step out of the gym. The fashion crowd is currently obsessing over new trends in activewear. And fairly so, after all, the fashion industry has taken a cue from the styles that reigned supreme during the pandemic – think hot yoga pants, sports bras, leggings, sweatshirts, and the likes. Many brands have extended their collections and are coming up with their own lines of activewear and sportswear, because why not?
We know that you too are inspired to make a style statement with fashionable yet functional activewear, but we also know that to you, it seems that with a plethora of athleisure and activewear options strewn all over the fashion town, your search for suitable activewear will never end. Even if you do find the right products, the prices make you wonder if they're really worth the penny. We understand your conundrum. So to ease the confusion for you, we've curated a list of 11 trendy and best-selling athleisure & activewear from Nordstrom's Winter Sale at massively slashed prices. Keep scrolling and keep shopping!
Athleisure Outfits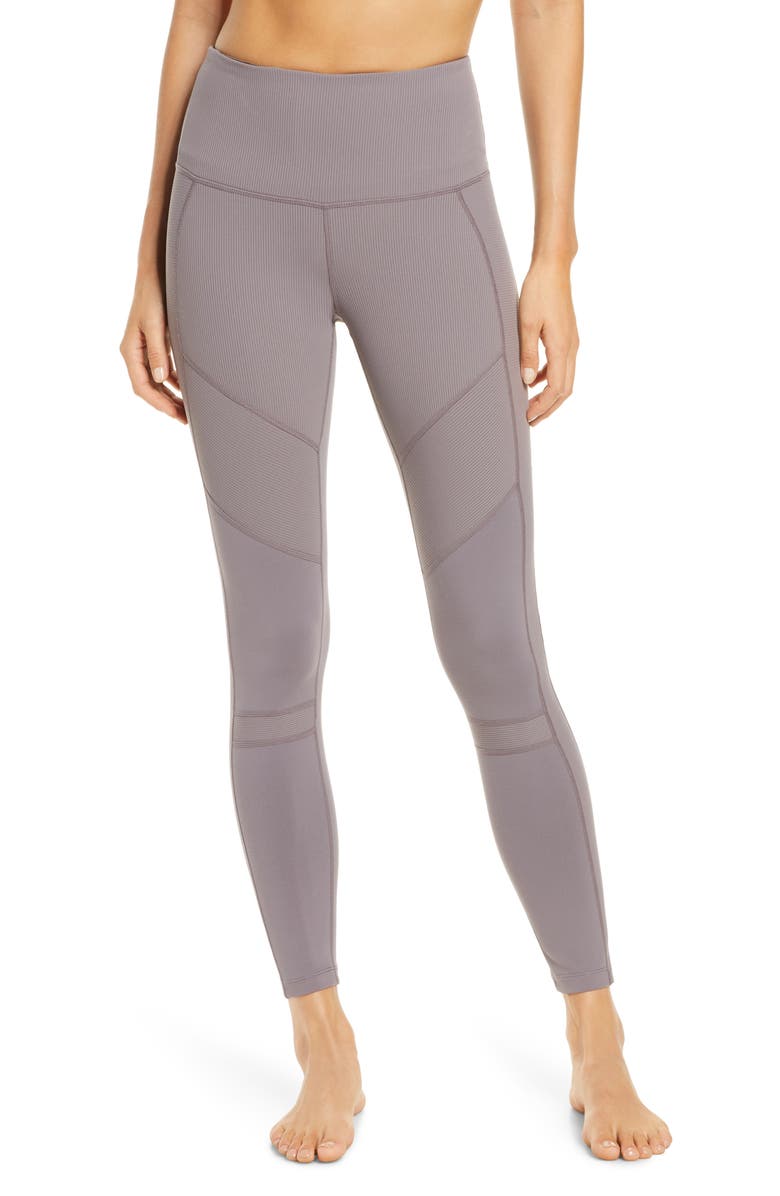 ZELLA Moto Ribbed High Waist Ankle Leggings ($69) $41.40
This is a super comfy pair of leggings that you can wear for a day at the gym or any activity that requires stretching. It's stretchy, light, and breathable, so staying cool while sweating it out is easy.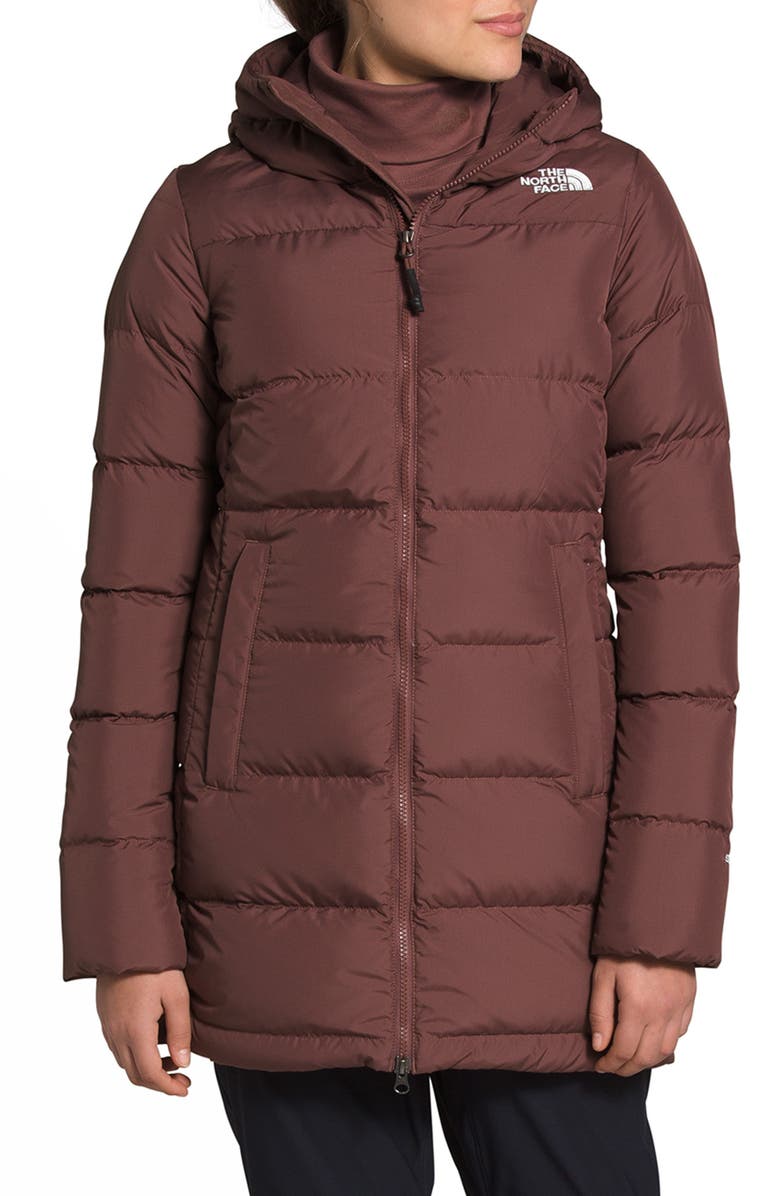 THE NORTH FACE Gotham 550 Fill Power Down Hooded Parka ($249) $174.30
For the winter days when you can't step out in the chilly winds with just a sports bra or a jersey tee on, but you can't miss out on the gym too, this hooded parka will save the day for you. It's super warm and cozy with pockets to store your cellphone and other little handy essentials or to simply sneak your palms in for extra warmth.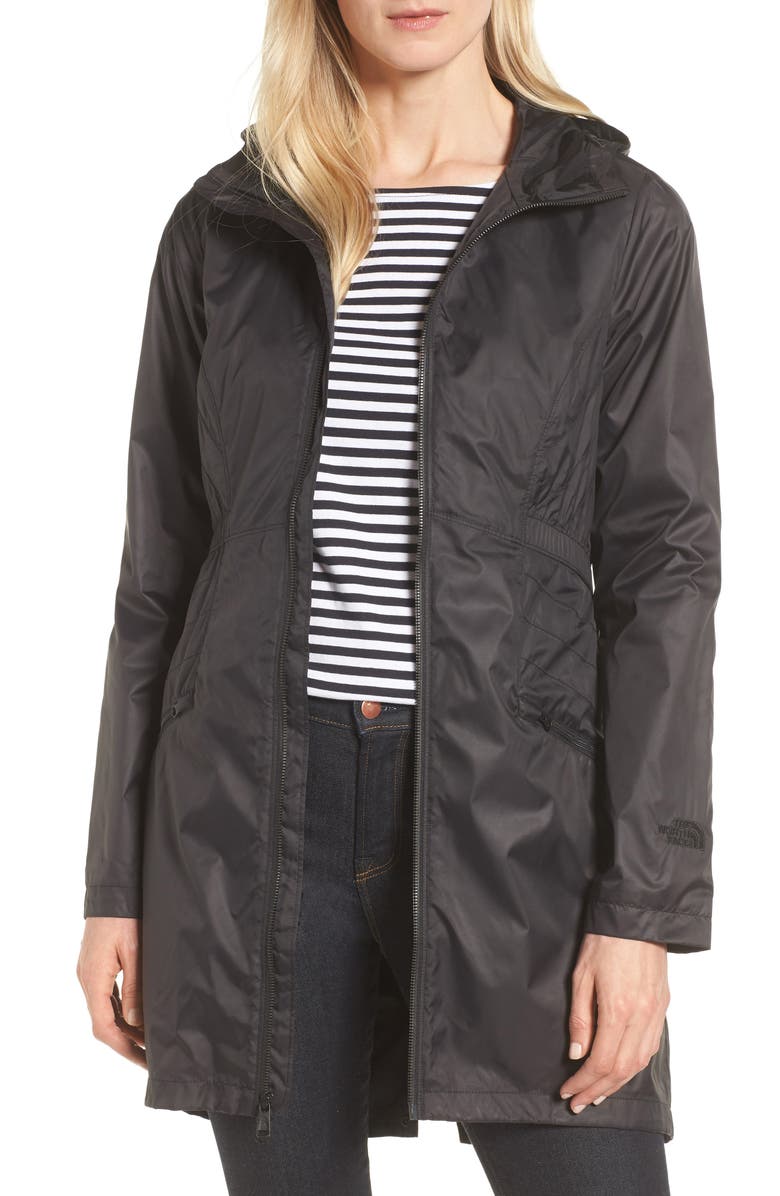 THE NORTH FACE Rissy 2 Hooded Water Repellent Raincoat ($120) $60 – $90
If there's a puffer coat for winters, there's a raincoat for the rains. Sorry to strike out your excuses for missing the gym, but there's always a way out, right! And even if you don't plan on hitting the gym, you can use a raincoat anywhere on a rainy day. Plus, this one is available at upto 50% of its original price. Worth an investment.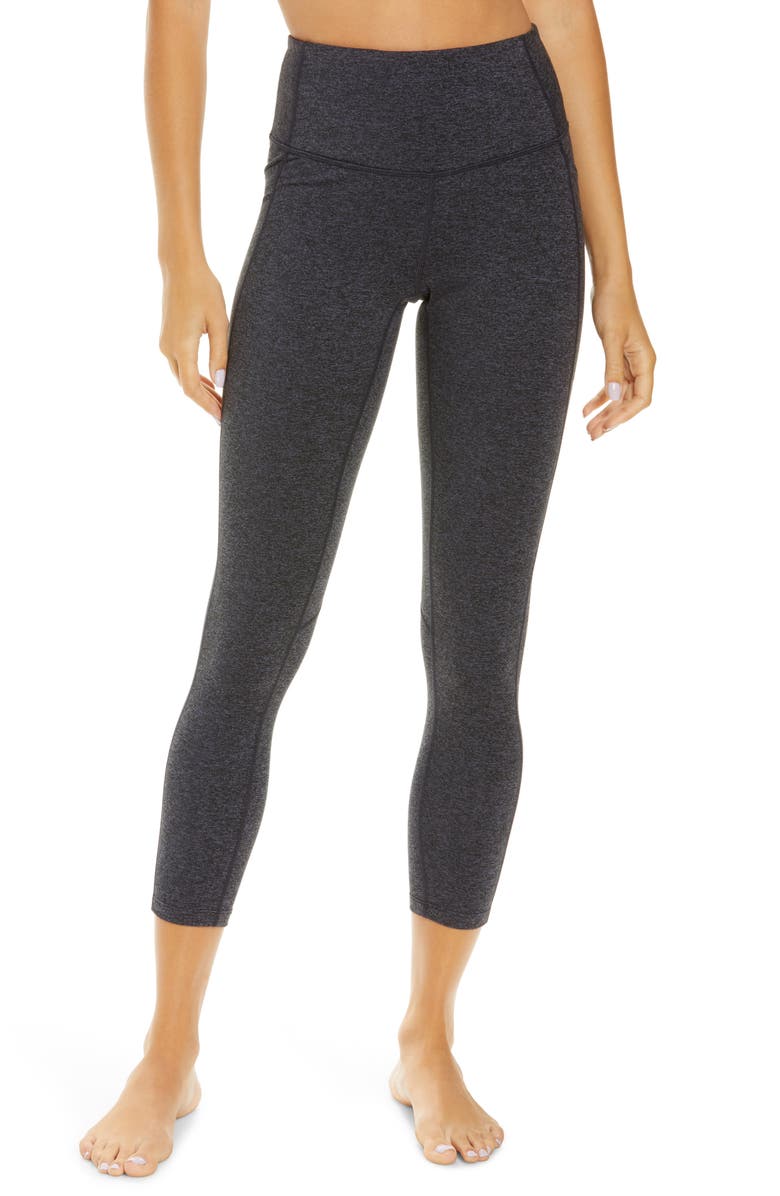 ZELLA Live In High Waist Pocket 7/8 Leggings ($59) $39.53
These skinny high waist leggings fit every curve and muscle to enable you to move freely. Its light material easily absorbs moisture to keep you dry and skin non-greasy while you workout. And guess what, it has pockets too!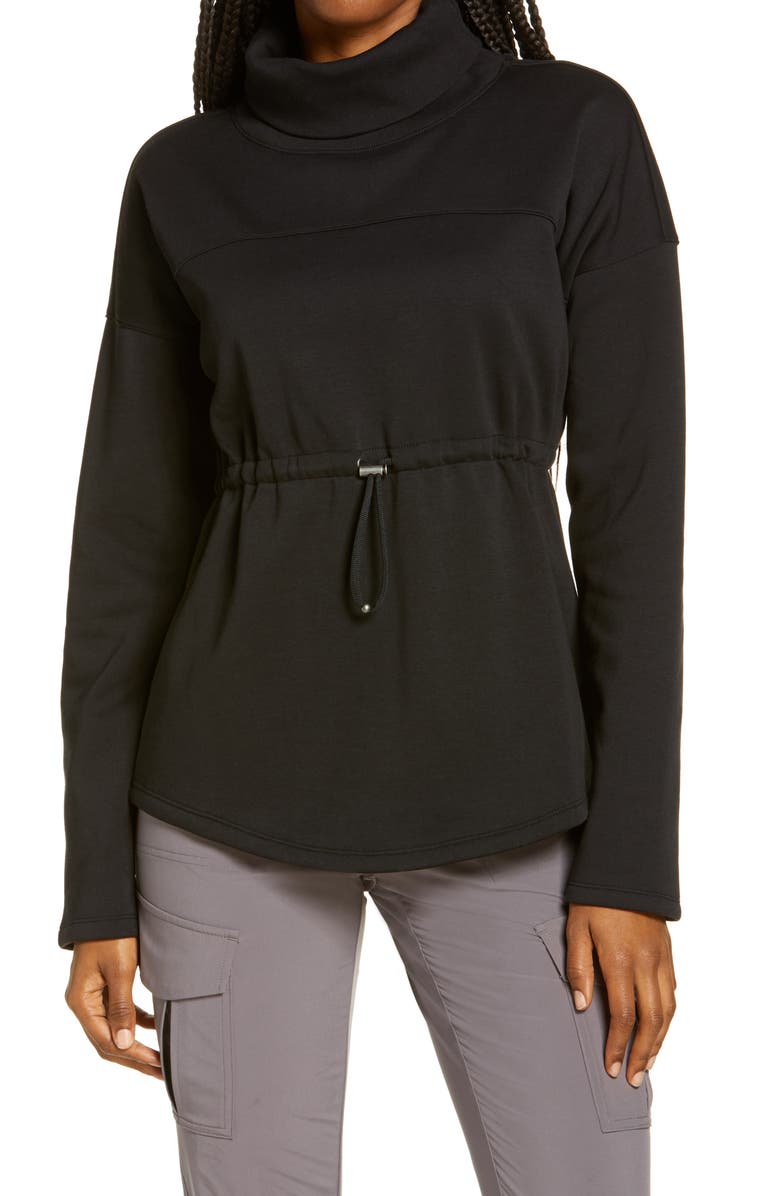 ZELLA Women's Amazing Cinch Waist Pullover ($69) $41.40
This cinch waist pullover gives you the right shape and space for an easy workout. The cinch at the waist also helps the pullover to stay in place while you stretch and move. The interior, lined with soft fiber, make sure they wick the sweat while you workout.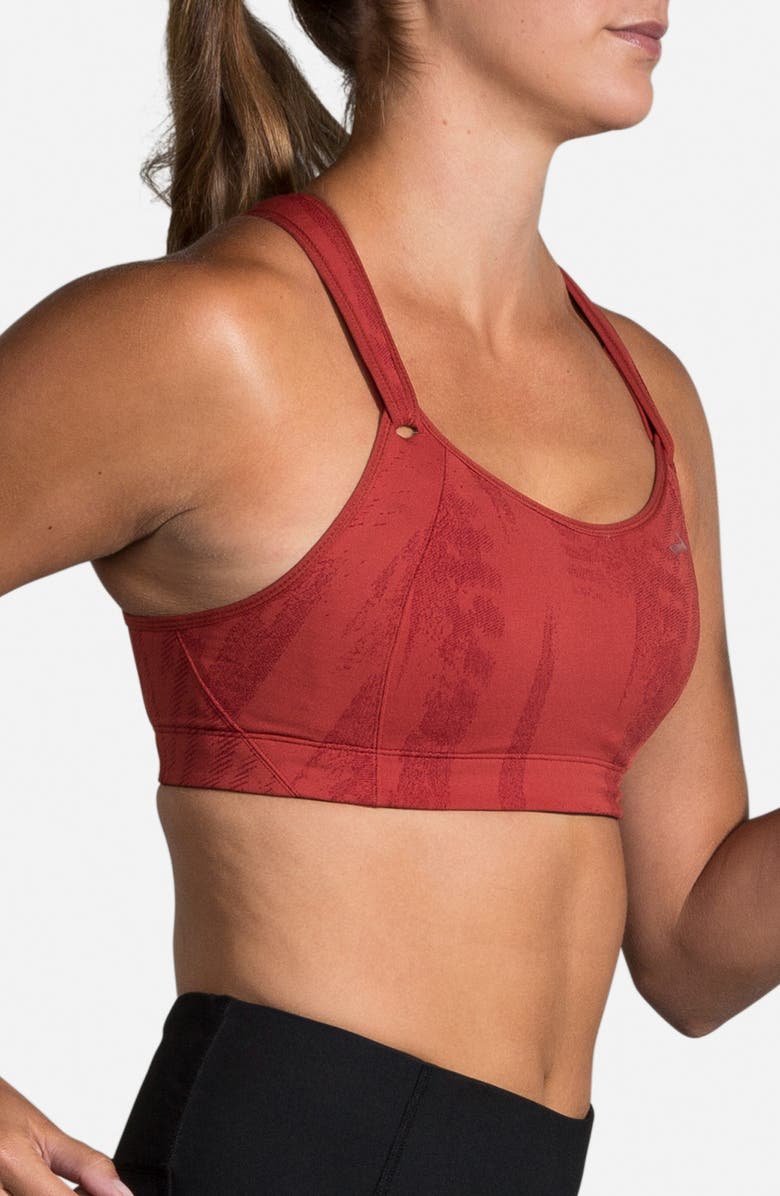 BROOKS Rebound Racer Bra ($50) $20
This racer bra will be your best friend for a run at the park or at a Zumba session. It provides the right amount of support and unbelievable comfort while looking ultra hot and trendy.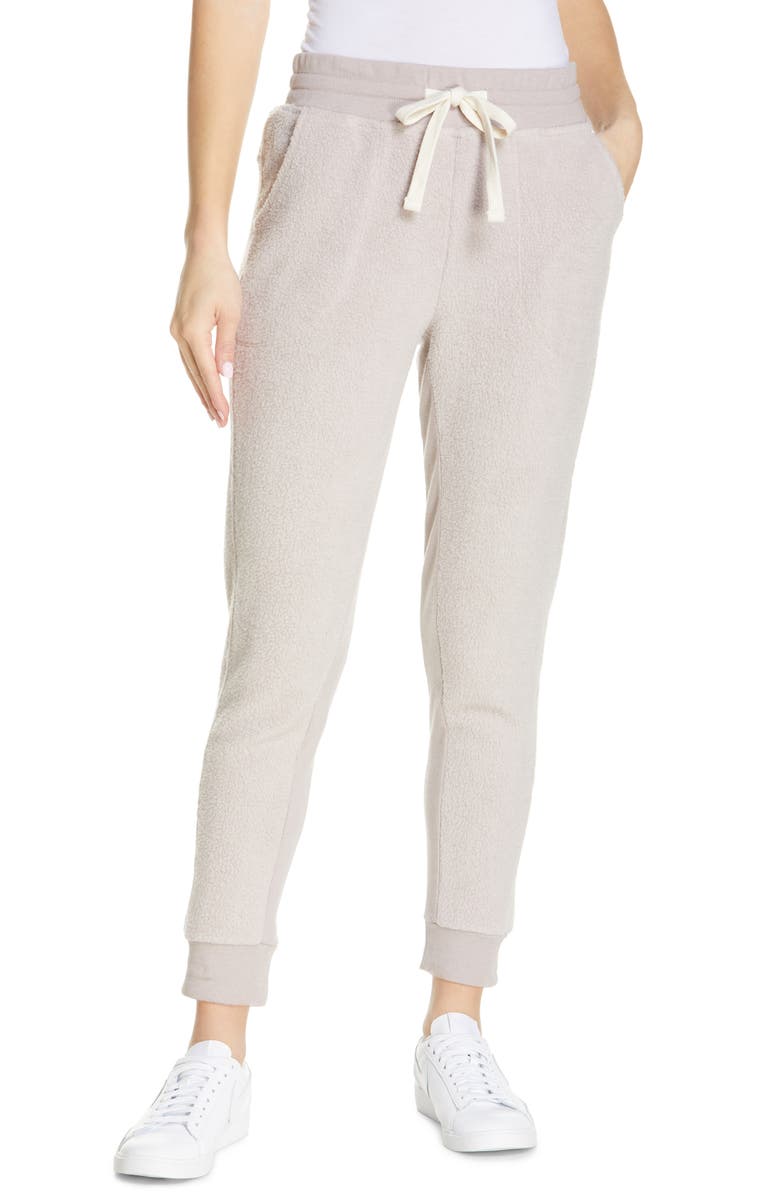 ZELLA Harmony Faux Fur Joggers ($59) $29.50
These super comfy joggers made of cotton and faux-fur are soft and cozy. It will give you ultimate comfort while you jog or walk without creating any kind of friction and stays gentle on your skin.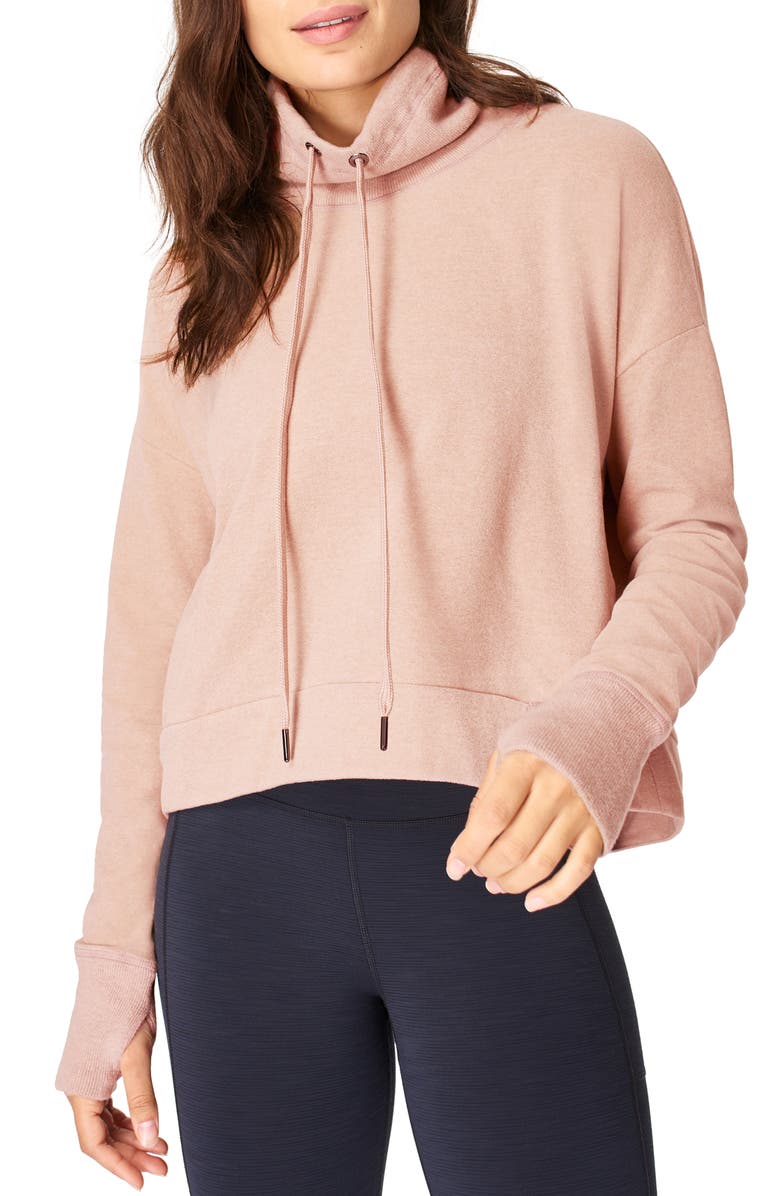 SWEATY BETTY Harmonise Luxe Sweatshirt ($138) $59.20 – $82.80
If you want to sweat it out and burn some extra calories during your regular exercise then wear a sweatshirt while working out. No, we're not kidding! This sweatshirt with thumbhold cuffs and a funnel neckline is stylish and comfortable – did you ever think that a sweatshirt can motivate you to workout more and burn some extra calories. Try it to believe it!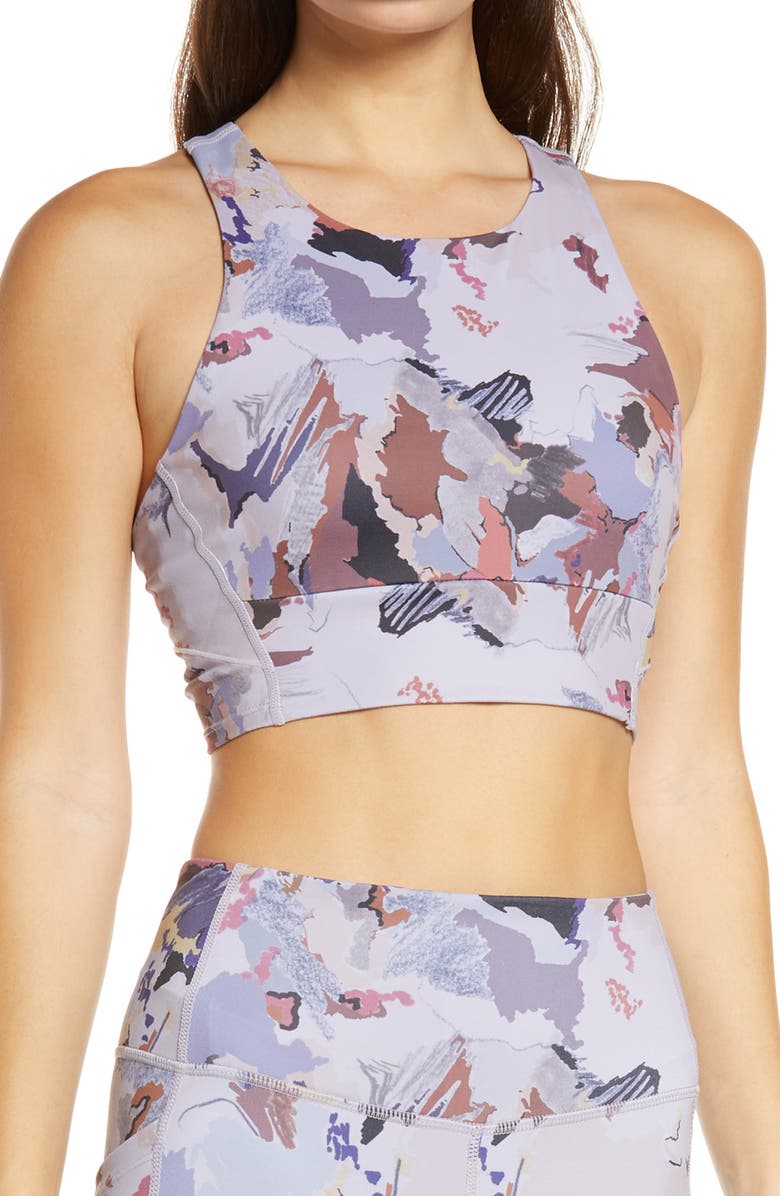 ZELLA Live In Racerback Bra ($49) $24.50
This sports bra is perfect for light exercises. It's made of lightweight, stretch fabric and has a racerback and a support band below the bust – so you don't have to worry about your comfort as you burn those extra pounds.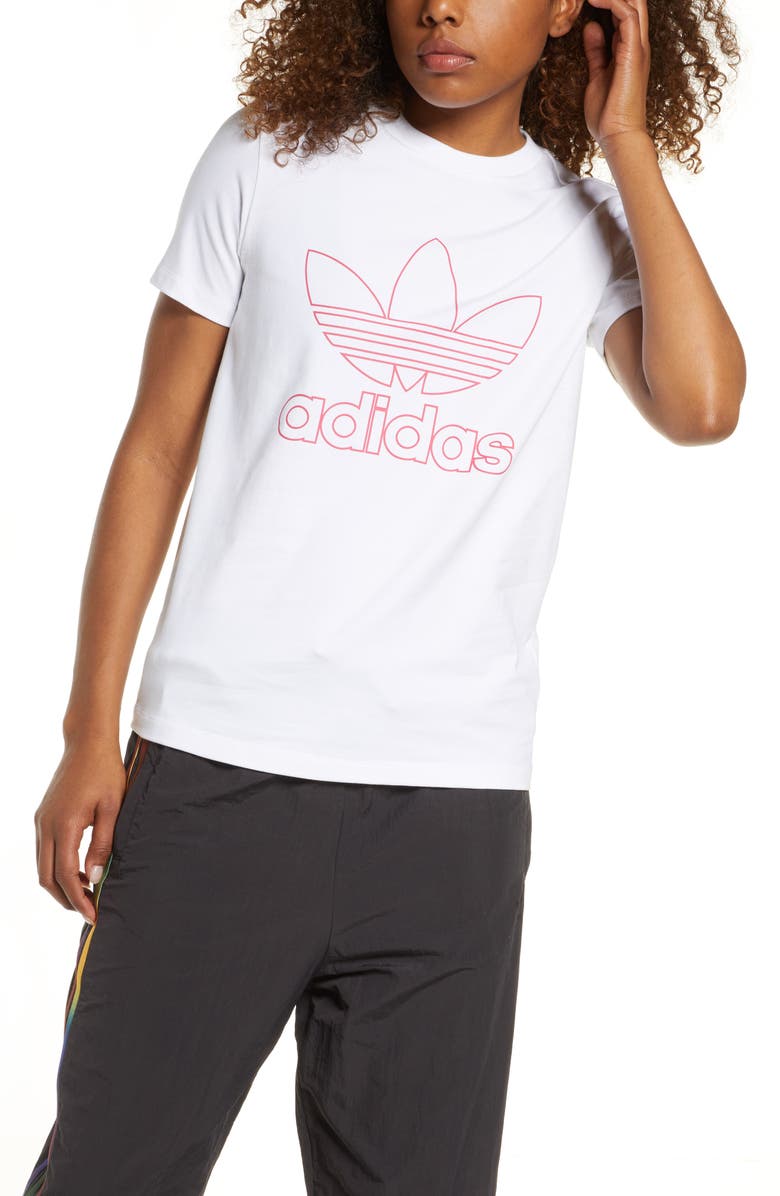 ADIDAS ORIGINALS Trefoil Graphic Tee ($30) $12
This classic Adidas original graphic tee is made for intense workout days. It's made of stretchy cotton fabric, has a crewneck, and short sleeves – so your clothes don't get in the way of your workout session. The trefoil Adidas logo on the chest stands out in pink on this white tee.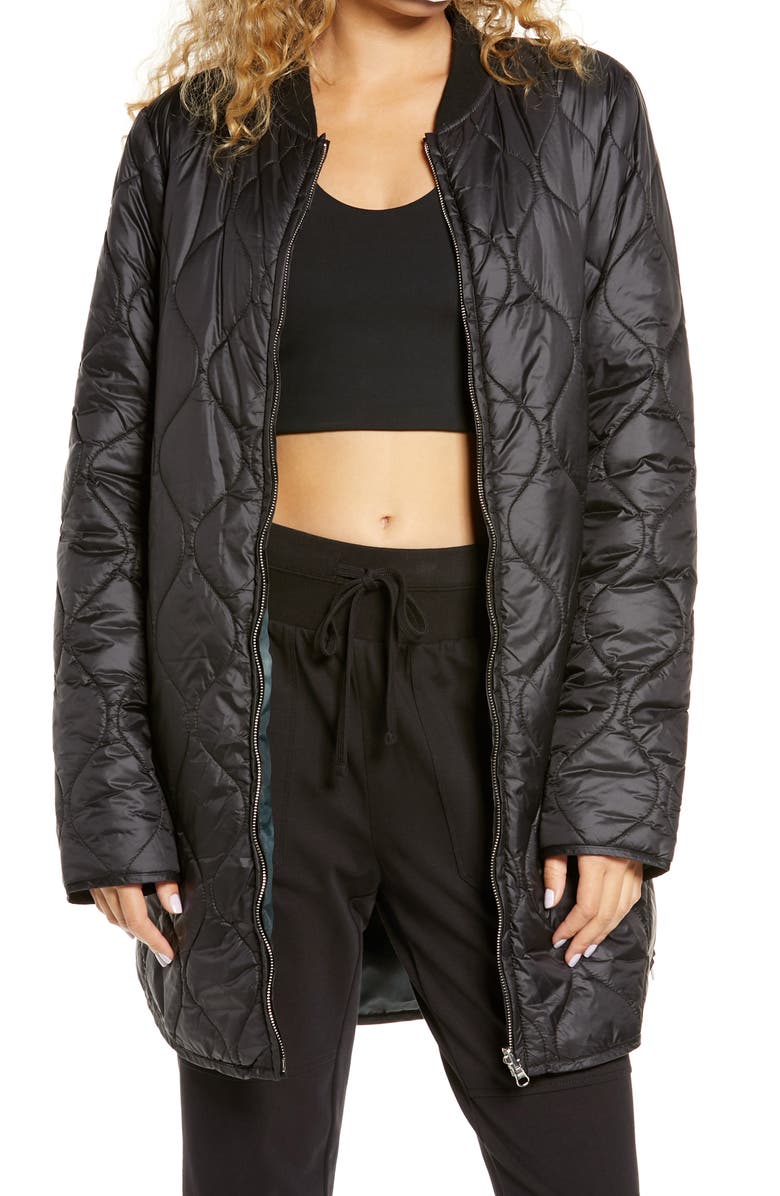 ZELLA Reversible Quilted Long Jacket ($179) $71.60
If you're someone who looks for a lot of features in a single buy, then hey, this is your ultimate pick. This long quilted jacket has a tie-dye print on the reverse side, so just reverse it and wear it according to your vibe or the look you want to create. Best of both worlds, isn't it? And did you notice? The price is slashed down by 60%! INVEST!