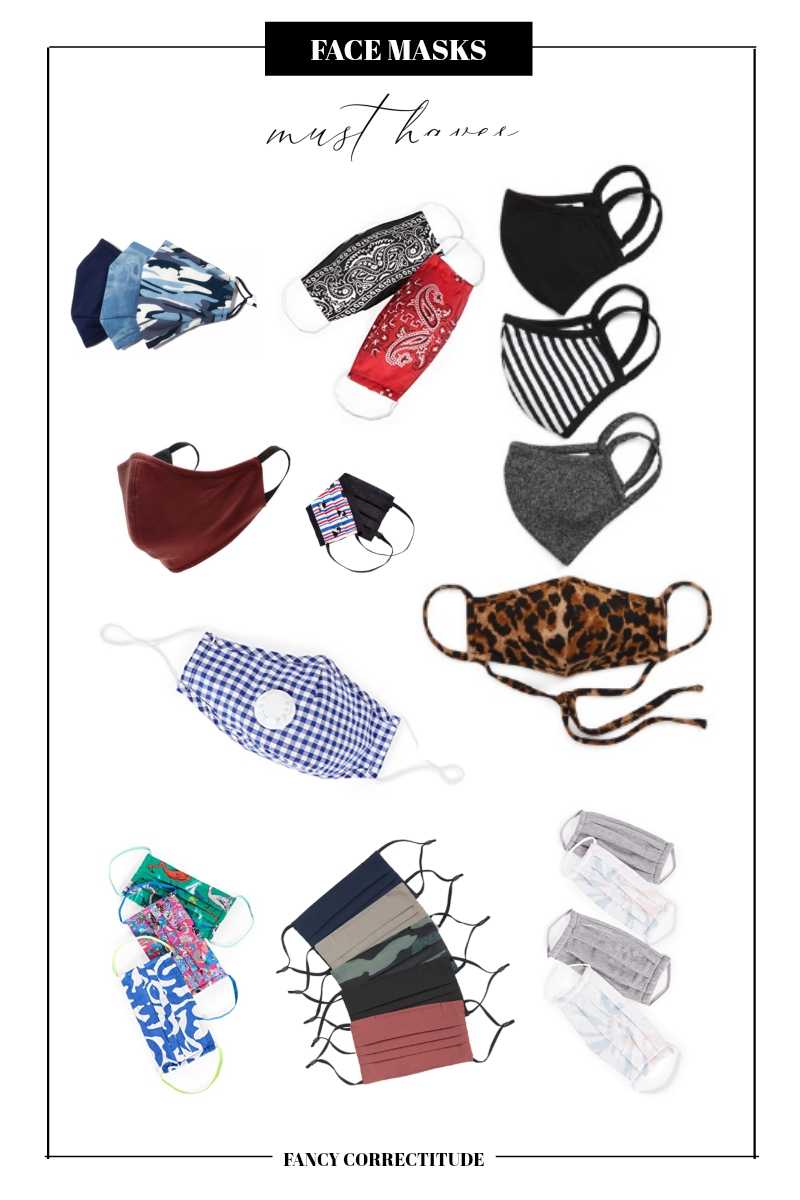 We are still getting used to the face masks. No one was ready for an essential accessory like this, and yet, here it is. We have already spent numerous months in 2020 with a face mask, and as we enter summer, it looks like we are not getting rid of this necessity anytime soon. That being said, it's summertime – the warm, sunny (and sometimes, the scorching day awaits ahead), and face masks are not making this more comfortable for us. 
If we decide to make protection from the pandemic a priority, go for thick masks that don't leave any gaps between the material and the skin, we end up sweating beneath the mask (a lot!). This can force us to touch our own face time and again – we all know that's a risky step. But if we settle for a lighter, thinner material for comfort, we are compromising on safety. Are we in a fix? Yes. Can we get out of this fix? Also, yes.
Enter, breathable summer face masks! 
Breathable summer face masks are made of lightweight materials such as polyester blends and light cotton fabric. They allow cross-currents of air to penetrate the mask and let you breathe easy, while also offering just enough protection from the raging pandemic outside the house. 
Now that you know that your dream face mask exists scroll below to get one for yourself. Here are 25 breathable summer face masks that you need right away!
Comfortable and reversible, these breathable summer face masks come in neutral colors – so your fashion sense never goes for a toss. 
This mask is as comfortable as it is chic. With a wider fit, this reusable and adjustable mask from Kenneth Cole also offers a decent amount of temperature control. So you can breathe easy with this mask on in any season! Top it with a 6-layered antibacterial filtration system, and you are safe from germs and bacteria too. 
This upcycled bandana face covering is style meets function at its best. If you are looking for aesthetics even for your face mask, then this mask is the perfect buy for you. Give it a try! 
Are you looking for a stylish, breathable face mask? Here's a neck gaiter that's one step ahead of your search. Freezer Zero Neck Gaiter comes with a technology that activates sweat, which lowers the temperature if it senses any sweat on your face and neck! How about that? 
If you are looking for a simple and sophisticated mask for your daily outings, get this one. It's washable, reusable, comes with a full cotton lining, and is exceptionally lightweight. Sometimes, simple works best. 
Made from premium quality knitted cotton, this mask is best for you if breathing easy becomes a problem when wearing one. With ear cords made of soft cotton too, your ears are safe from the usual torture that comes from wearing any other mask. Let's be honest here – if you are sensitive to the idea of wearing a mask, this one is a blessing. 
This amazingly fashionable mask comes with self-tie straps that makes it for the wearer to tie the mask according to personal convenience. And oh, the colors this mask is available in – it's an awesome buy for you if you love to play with shades! 
Don't let this long name of a headwear scare you! This one is a multifunctional piece of clothing, which can be worn as a bandana, scarf, beanie, sweatband, or even a face mask. The UPF rating of 50+ makes it ideal clothing to protect yourself from the sun. HEIQ technology offers cooling when you one is surrounded by moisture. 
Also, this headwear is 100% made of recycled materials. Care a little too much for the environment? Then get this multi-functional headwear now! 
This mask is made from 100% cotton and comes with one removable PM 2.5 filter and two replaceable PM 2.5 filters. This is a mask that lets you breathe without compromising your safety, and for your regular everyday outing, this mask works best. 
A plain, ordinary mask can potentially spoil your fashion game when you step outdoors. That's why Betsey Johnson Printed Fashion Face Mask exists. It's printed, it's fashionable, it's colorful, it's lightweight, it's washable, and it looks great with anything you wear. 
This mask, made from bamboo fabric, offers a tightly knit covering for the face so that the droplets in the air do not enter the mouth or nose. It's a breathable face mask – now, you can breathe freely without worrying about inhaling the viral droplets in the air! Here's a mask that offers comfort, fashion, and protection in one go. 
Everlane's The 100% Human Face Mask is a mask with a purpose. Every time you buy a pack, Everlane donates 10% of the sale to the ACLU so that the fight for human rights never has to stop. 
Also, another great thing about this mask is that it's made of 100% cotton, machine-washable, and one size fits most! To do something good for the communities around you, buying a pack of masks doesn't sound like a bad idea. 
Reusable, washable, and adjustable – this stylish face mask also offers comfort to the wearer. Also, did we mention that you can reverse-wear it? Trust us, and it will look just as stylish and feel just as comfy! 
Okay, these masks are best for you if heavyweight or thick masks put you out of breath after a point of time. Athleta masks are lightweight and have soft ear straps for maximum comfort. Also, they come in solid colors as well as in a camo pattern – because why compromise fashion for comfort if you can choose both?
When was the last time you purchased something for yourself and helped someone else in need? When was the last time you bought an eco-friendly product? But buy a pack of Summersalt Face Coverings, which are made from 100% recycled cotton, and Summersalt donates one face covering to a non-profit organization working for the larger community. 
Also, did we mention that these face coverings are double-layered and washable?
Here's a mask that offers complete nose-to-chin protection, and it doesn't look boring on you. Also, it is washable, so you can wear it as many times as you want. Protection. Style. Comfort. Convenience. When was the last time you got all four things in a single accessory? 
The double-layered soft fabric and minimal design patterns come together to give this Alex + Nova Mask an undeniable appeal. The cherry on the cake? It's washable and reusable. Get your pack of comfortable, breathable, sustainable, stylish, and functional masks today! 
The Camo style Herschel face mask is reusable, comes with three breathable layers, a soft lining, and a center sleeve to easily fit in an air filter. The mask's nose bridge is adjustable too, so forget fidgeting around with your mask when you are outdoors! 
Nordstrom has a perfect pack of masks for you if adjusting your substandard mask again and again in a public place is becoming a real nuisance. These reusable masks come with a cotton filter pocket and adjustable straps that you can tie tight at the back of your head. Here's to never letting your mask slide off again! 
Nothing says summer like these printed masks from Tanya Taylor. Vibrant colors, breathable cotton, and elastic straps make these masks the best fashion accessory while stepping out in the heat. Don't miss out on the crazy design and the coveted comfort! 
This neck gaiter, which you can also wear as a mask, provides instant cooling (within 30 seconds!). Say goodbye to sweating beneath thick, stuffy masks with this solid buy! 
If you are spoilt for choices when it comes to face masks, go for ones that ensure both safety and breathability. This pack of covers by Ablest offers just that. No-fuss. Great buy. 
This is the mask you want to buy if light and easy is what you prefer when it comes to face masks. With seven filter inserts and a one-size-fits-all stretch, you don't have to think twice before hitting the 'place order' button for this one. 
Breathable fabric, elastic ear straps & adjustable nose wire – this is what an American Eagle Face Mask is made with. Also, the designs are as chic and stylish as they come. Did you check it out yet? 
This cooling neck gaiter can function as 12 different clothing pieces – including a face mask. As the name suggests, this neck gaiter provides a quick cooling effect when you are sweating outdoors. Just the perfect buy for anyone who hates sweating! 
So, there we are! 25 breathable summer face masks to make your summertime a bit easier and fun to handle. Wear them, love them, flaunt them!