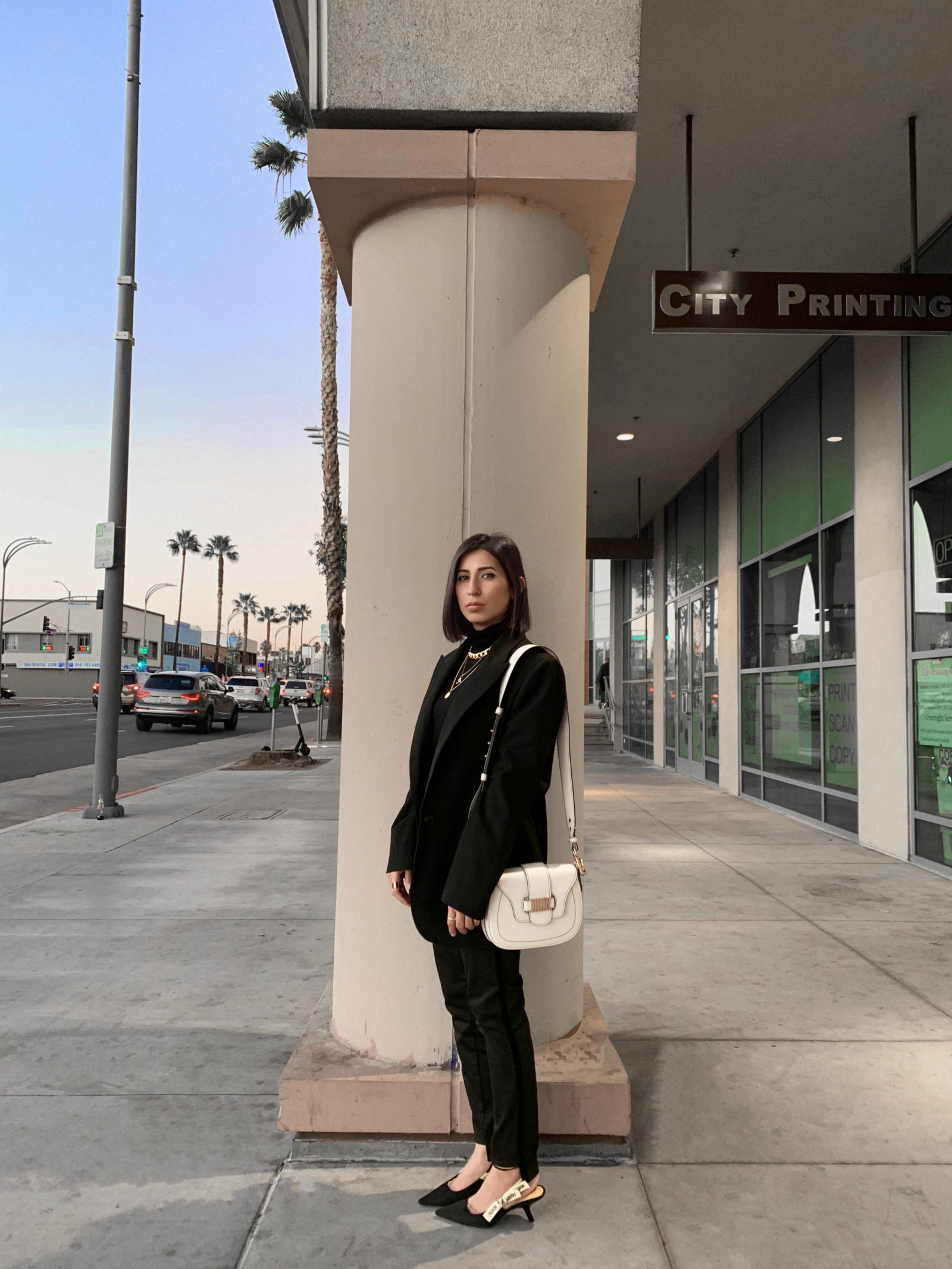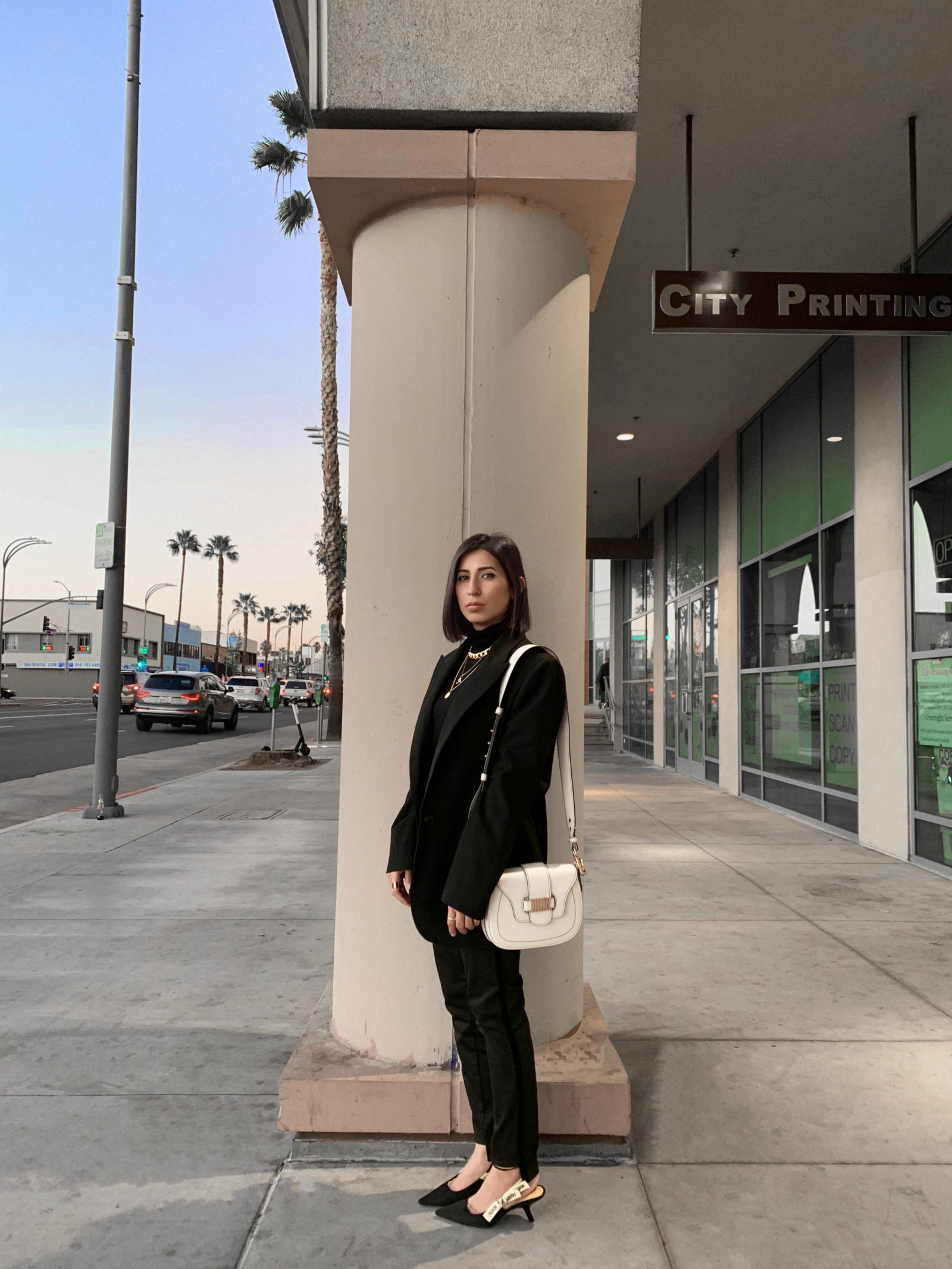 French fashionistas might be known for a nonchalant, chic style, but British fashion is reputed for mastering polished and elegant looks. The Brits are famous for owning the pond of quintessential fashion classics. A British fashion girl always chooses something comfy and trendy with a broad style spectrum. So, to put it briefly, if you want to ace the elegant Fall look, you can always turn to the Brits for Fall outfit inspiration.
To begin with that, ahead, you will find stylish British autumnal ensembles that drip with sophistication. The impeccable slew of coats, boots, loafers, and hats will always keep you ahead in the fashion game. So, if you're looking for Brits-approved outfits with some styling tricks, keep scrolling – we're not making our upper lips stiff here!
Blazers 
For formal meetings to casual outings, blazers are versatile enough to be worn everywhere. The Brits rely a lot on blazers for their top-notch fashion game.
Crepe Blazer ($85) $42.50 
Alana Blazer ($238) $191 
Plaid Blazer ($99) 
Black Single Breasted Crêpe Suit Blazer ($110) $73.70
Hats 
Forget your headbands and other hair accessories for a little while because hats are in the style circuit. The sophisticated vintage look that a hat infuses is impeccable and worth adding to your outfit.
Exclusive Black Fedora With Chain Detail ($24)
'Wesley' Wool Fedora ($59-$64) 
Greta Felted Wool Fedora ($98) 
Fiddler Fisherman Cap ($45) 
Coats 
From dresses and denim with shirts to hoodies with joggers, coats will never disappoint you. They are warm and decent yet stylish!
Full Length Hooded Nepage Raincoat ($320) $219.90
Margo Coat ($110) $54.90 
Double Face Wool Coat ($249) $149.90
Wool Blend Bouclé Coat ($228) $139.90 
Loafers 
If you are fed up with the iteration of high heels, time to toss and replace them with loafers. You can go for croc-effect, subtle leather, and what not!
The Starling Loafer ($95) 
Amélie Loafers ($380)
Loraine Loafers ($140)
Emelie Square Toe Loafer ($99.95) $59.90 
Trench Coats
Give your outfits a spin of sophisticated touch by opting for trench coats. If there is one clothing item that never leaves a Brit's stylebook, it's a trench coat!
City Trench Coat ($179) $99.90 
Hooded Trench Coat ($210) $129.90 
Full Length Two-Tone Silk Look Raincoat ($270) $180.90 
Trench Coat ($180) $129.90 
Denim 
No matter what season or year it is, denim will never leave the British fashion world. Its timeless allure makes it a must-have.
Super Skinny High Ankle Jeans ($19.99)
501®  Skinny Jeans ($98)
Pinch Waist High Rise Kick Jeans ($178) 
Roadtripper 9-Inch Mid-Rise Jeans ($75) 
Boots
Looking for a universally loved accessory that works to elevate the look of your outfits? You can definitely count on boots. Not just Britishers, every fashion enthusiast around the world is obsessed with boots.
Tara Chelsea Boot ($179.95) 
Cayla Waterproof Chelsea Boot ($170) $99.90 
Destructs Platform Boots ($165) $115.50
Leather Ankle Boots ($119)