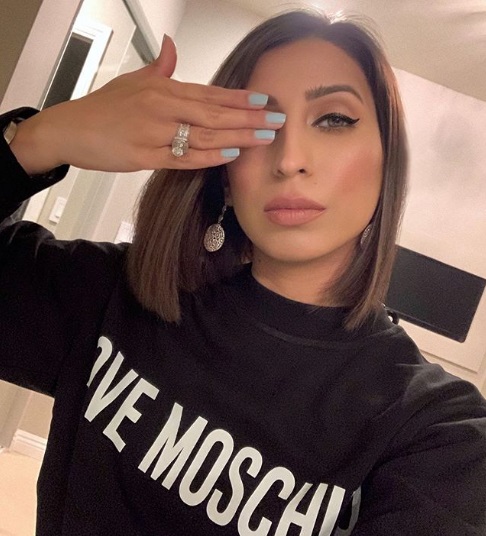 We are bang in between two seasons which keep getting colder and colder as they progress. So, while staying at the top of the fashion game is a must for fashion enthusiasts, coziness is key as well. As the temperature continues to drop, the urge to make space for sweatshirts and hoodies in the wardrobe continues to increase. That's why, we have rounded up a list of 15 coolest sweatshirts and hoodies from Nordstrom that are highly-reviewed for the comfort, warmth, and style they add to the seasonal wardrobe. Check our Edit below.
Sportswear Crewneck Sweatshirt
NIKE ($60)
This crewneck sweatshirt has a relaxed silhouette with heavyweight fleece which makes it ultra-cozy.
Fuzzy Logo Sweatshirt
UGG® ($88)
This French terry pullover has the brand's playful logo at the front and is really comfy.
Neil Tie Dye Sweatshirt
ELECTRIC & ROSE ($154 – $158)
This sweatshirt in a beautiful tie-dye print is as comforting and stylish as a sweatshirt can get.
Sportswear Fleece Full Zip Hoodie
NIKE ($70)
Warm up during the cold days in this zip-up hoodie with the classic Nike Swoosh embroidered at the chest.
Sportswear Essential Fleece Mock Neck Sweatshirt
NIKE ($60)
Keep your street-style wardrobe ready for the cooler seasons with this cozy fleece sweatshirt.
Iggy Faux Fur Hooded Half-Zip Pullover
UGG® ($198)
We had to include this hip street style pullover with contrasting colors and graphic lettering patterns in the list of coolest sweatshirts and hoodies.
Fairhall Check Trim Cotton Hoodie
BURBERRY ($650)
Panels of the brand's famed check pattern really stand out against the clean stark white cotton material on this hoodie – this is proof that style and comfort can exist on the same page!
Rio Sweatshirt
REFORMATION ($68)
This one is a stylishly oversized raglan-sleeve sweatshirt that will go with every Fall outfit.
Logo Hoodie
SAINT LAURENT ($850)
The perfect addition to your Fall/Winter wardrobe, this statement comfy cotton hoodie with a tiny logo can add that much-needed style to any plain outfit.
Reverse Weave® Fleece Sweatshirt
CHAMPION ($30)
This roomy mint green sweatshirt in heavyweight fleece featuring a cross-grain cut that won't shrink is the seasonal outfit you must have in your wardrobe.
Balloon Sleeve Crop Cotton Sweatshirt
AGOLDE ($138)
Comfy and fashionable, this balloon sleeved sweatshirt is irresistibly soft.
Cozy V-Neck Hooded Sweatshirt
TREASURE & BOND ($49)
Perfect for cozy days at home or a stroll on the streets, this cozy v neck hooded sweatshirt is as stylish as it is comfortable.
Swoosh Graphic Oversize Split Sweatshirt
NIKE ($90)
An oversized silhouette and this quirky graphic print makes this sweatshirt perfect for layering or wearing it on it its own.
Glacier Furry Fleece Quarter Zip Jacket
ZELLA ($44.50)
This classic furry pullover features a standout collar and contrast trim.  
R.Y.V. Cropped French Terry Hoodie
ADIDAS ORIGINALS ($60)
Sporty and chic, this cropped design hoodie has a slightly oversized fit and is extremely comfy.
Bouclé Funnel Neck Sweatshirt
SWEATY BETTY ($128)
A chunky knit with a cozy funnel-neck sweatshirt that's perfect lounging this season.
Freestyle Mock Neck Sweatshirt
Alo ($64.80 | $108)
This cozy mock-neck sweatshirt made of soft fleece you'll be happy to reach for over and over.