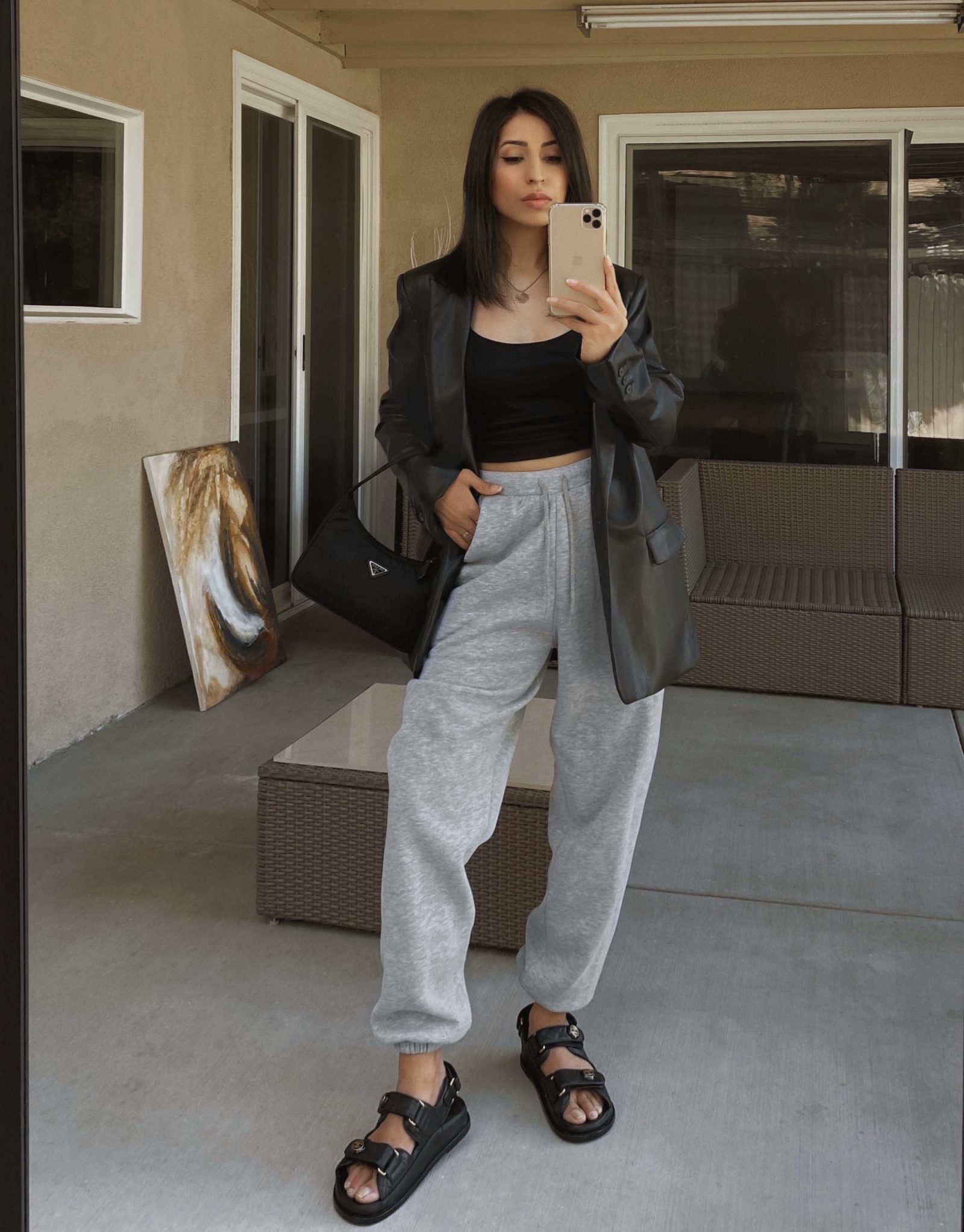 The year is getting colder and colder, and so, the wardrobe now demands layered styles, thick fabrics, and a nice blend of fashion and comfort in the ensemble collection. If cliched patterns and usual colors are forcing you to stifle a yawn this season, then you need wearable pieces and accessories that are in the limelight for being edgy, eclectic, and inspiring at the same time. 
This season's style is a reimagined take on the classic trends, and it takes the entire spectrum of price points and fashion preferences into consideration. Keeping this in mind, we have curated a list of 20 top-selling items that are modern, quirky, and honest-to-god gorgeous. Check out our select picks below, because seeing is believing.
Sharp Blazer ($115)
Need a French-like-stylish dress? This blazer dress will compliment your personality.
Flare Jeans ($49)
Add a dash of glam by pairing this pair of jeans with snake print boots and cropped turtleneck sweater.
Jane Oversized Smock Dress With Volume Sleeves in Floral Jacquard ($308) $246.40
A floral flowy dress that will look great with every outerwear and on its own as well.
Medium Ophidia Leather Shoulder Bag ($2,300)
This Gucci shoulder bag with gold toned chain will be your best accompaniment.
Ruffle-trimmed Denim Blouse ($29.99)
The ruffled trim on the front has an irresistible vintage charm.
Chunky Medium Hoop Earrings ($24)
Ace the glamor game while being cute with these hoop earrings.
Cable-knit Sweater ($39.99)
Let this cable knit sweater be your new Fall partner!
August Pleated Funnel Neck Top ($400)
A black pleated top can never go wrong, and this one is an absolute must-have.
Padded Blazer-style Jacket ($79.99)
This padded blazer-like jacket offers extra comfort and style in one go.
London Selsie Over the Knee Boots in Taupe ($310)
This pair of boots can make any outfit look stunning in an instant.
Live In High Waist Leggings ($59)
This stretchy and comfy pair of leggings will soon be your new favorite loungewear piece as well workout item.
Leather Ankle Chelsea Boots ($285)
Team these boots with vintage-inspired straight leg jeans and chunky cardigan for fashionably thick look.
Faux Fur Teddy Coat ($169) $129.90
Stay warm and stay in trend with this Sherpa overcoat.
Shay Shoulder Bag ($350)
Enhance the look of your outfit from 0 to 100 with this soft leather shoulder bag.
Indigo Let Hem Jamie Flare Skinny Jeans ($80)
Bring back the 70s vibe with these flare skinny jeans.
Alpaca-blend Sweater ($59.99)
Looking for something that is adorable and cozy at the same time? We found it!
Schiffer Shirt ($108) $86.40
A classy white shirt that will never go out of style.
Leather Belted Trench Coat ($519)
Step out in style with this chocolatey leather trench coat.
Lightweight Down Coat ($99)
Amp up your fashion game with this lightweight puffer coat.
Maxi Bicolour Bag ($59.99)
Create an individualistic style with this bicolor bag.
Up Next: 7 MAJOR Fall trends from Mango that everyone is talking about.