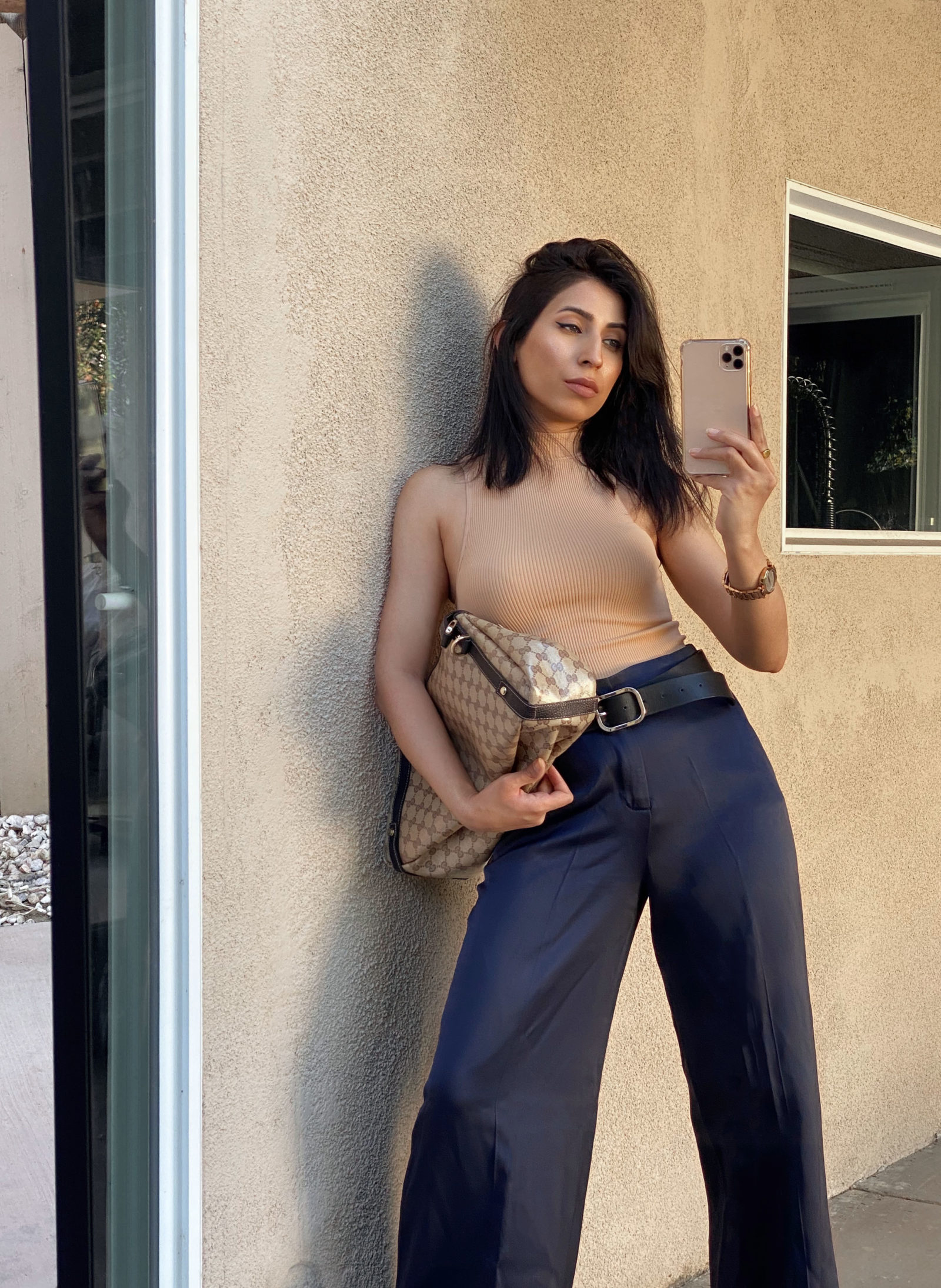 In case you didn't notice before, this season's fashion ideas are quite reimagined; easy-going and practical outfits are becoming a staple in every fashionista's closet. This year's Fall fashion is the perfect combination of outfits that feel comfortable yet fetch compliments – because while we all want to retain the comfort that Fall is all about, no one wants to compromise on style at the same time. So, yes, unexpectedly, the pandemic gave everyone a capsule wardrobe for Fall that's filled with a versatile allure, comfort, and style.
We are talking about relaxed blazers with denim and shirt, ribbed dresses, and so much more! This utilitarian wardrobe is so voguish that you're guaranteed to get endless compliments. So, get ready to step up up your Fall fashion game with a gamut of versatile, trendy, and snazzy outfits. Scroll down to check out 7 on-trend items for Fall that will always make heads turn.
1. Wide-leg Pants 
This season, all the fashionistas are bidding goodbye to skin-tight pants. The flowy and comfy silhouette of the wide-leg pants will be seen everywhere.
Mason Wide Leg Pants ($178) $106.80
Pintuck Stretch Crepe Wide Leg Trousers ($68)
Cuffed Wide Leg Trousers ($75)
2. Oversized White Shirt
If there is one clothing item that's super easy to pull and will never go out of style, it's an oversized white shirt. This one's a classic wardrobe staple that will work with all your bottomwear.
Organic Cotton Woven Shirt ($65)
Breezy Shirt ($69)
Cherish Frill Collar Shirt ($55)
3. Sweater Vests
A sweater vest is one clothing item that can make any outfit from drab to fab with its sophisticated allure. This fashion-forward item can be worn over a shirt, a dress, and even a knit top.
Oversized Cream Knit Vest  ($95)
Rib-knit Sweater Vest ($30)
V-Neck Knit Gillet ($60)
4. Shackets 
The gorgeous amalgamation of shirt and jacket – called shacket – is this season's one of the most popular trends. To be honest, it can add a modern twist to any ordinary outfit.
Long Faux Shearling Shacket ($80)
Oregon Car Coat ($95)
Design Scuba Shacket ($76)
5. Ribbed Dress
Is your Fall capsule wardrobe even complete without a ribbed dress? This season, ribbed dresses are more practical, versatile, and modish too. If you want to get the perfect Fall look, go for ribbed dresses.
Jolie Rib Long Sleeve Knit Midi Dress ($138)
Neada Midi Sweater Dress ($118) $70.80
Rib Knit Tie Waist Maxi Dress ($55)
6. Slouchy Sweater
A slouchy, oversized sweater is everything you need to get through this season with the right balance of style and comfort.
Seasons Change Funnel Neck Sweater ($148)
Brookside Sweater ($128)
Loose Stitch Crewneck Pullover ($60)
7. Relaxed Blazers
There's a modern update in the boss-lady styling, and it's the slouchy blazer. Blazers with a relaxed fit are more sassy and cool, which makes them one of the easiest and most attention-grabbing Fall outfits to dress in.
Double-Breasted Jacket ($50)
Oxford Blazer ($99)
Plaid Blazer ($99)
Up Next: 6 stylish Fall outfit ideas that can get you dressed up in minutes.