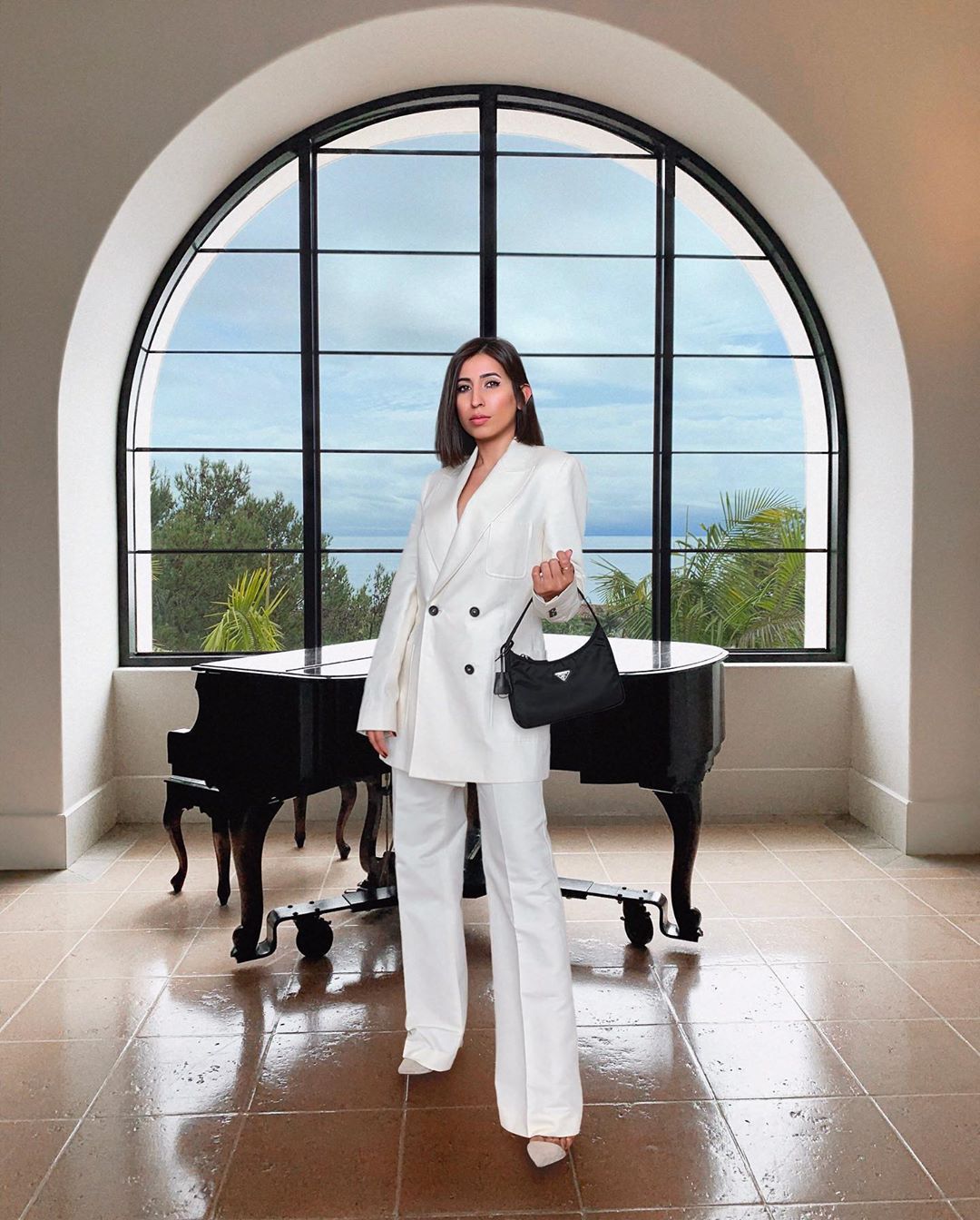 You don't have to splurge and drill holes in your pocket for achieving the perfect Fall/Winter look. In fact, some edgy yet inexpensive items will do that, and for this, retailers like H&M, Shopbop, Mango, and Nordstrom have your back. With the fashion world evolving at a good pace, you need to keep up with the trends cruising in and out. Hence, we created a list of unmissable items from these 4 retailers that are offering trendy yet pocket-friendly products.
Here you will find a pool filled with coats, sweaters, and much more. Can't wait to try these items? The feeling is mutual (even our editors are getting their hands on these fashion finds). So, without further ado, scroll down and transform your closet with these jaw-dropping pieces.
Turtleneck Knit Gillet ($59.99)
If you ever feel like you are lagging behind the trend, you can count on this sweater.
Faux-Leather Trench ($149.99)
Take the boss-lady look up a notch in faux leather trench coat.
Midi Textured Skirt ($79.99)
Explore and enhance the bougie fashion by opting for this midi skirt.
Openwork Knit Sweater ($59.99)
The lush green color of this sweater is simply classy.
Pearl Embroidery Appliqué Sweater ($99.99)
The subtle detailing on the sweater will add an instant style boost to your outfits.
Crepe Blazer ($85) $42.50 
Stay sassy and classy at the same time in this blazer.
Cable Knit Sweater ($79) 
The powder blue color of this sweater is so adorable.
Teddy Faux Shearling Coat ($199) $129.90 
This shearling coat is all about elegance.
Knit The Scene Long Sleeve Sweater Dress ($89) 
Brave the cold in style with this sweater dress that comes with a crew neckline and flattering sleeves.
Christy Pleated Tapered Pants ($215) $64.50
The versatile allure of these pants won't disappoint you.
Paddington Coat ($159)
If Miranda Priestly were to choose a coat, this would be the one.
Emily Half Zip Sweater ($97)
Zip sweaters are French-approved, so why not add them in your cart?
Loraine Loafers ($130)
The color, the embellishment, and soft leather makes this loafer a must-have.
Double-Breasted Jacket ($49.99)
Get ready to turn heads by opting for this blazer.
Quilted Top ($39.99)
This quilted top with puffed sleeves is too cute to be missed.
Chunky-knit Turtleneck Sweater ($29.99)
Stay warm and stay trendy in this lavender toned sweater.
Faux Shearling Bathrobe ($29.99)
Even while choosing a bathrobe, make sure it is ultra chic – like this one.
Knit Dress ($29.99)
Since gray is the trending color of the season, you have every reason to buy this knit dress.
Up Next: 7 Stunning Fall Trends That Are Most Popular And Here To Stay