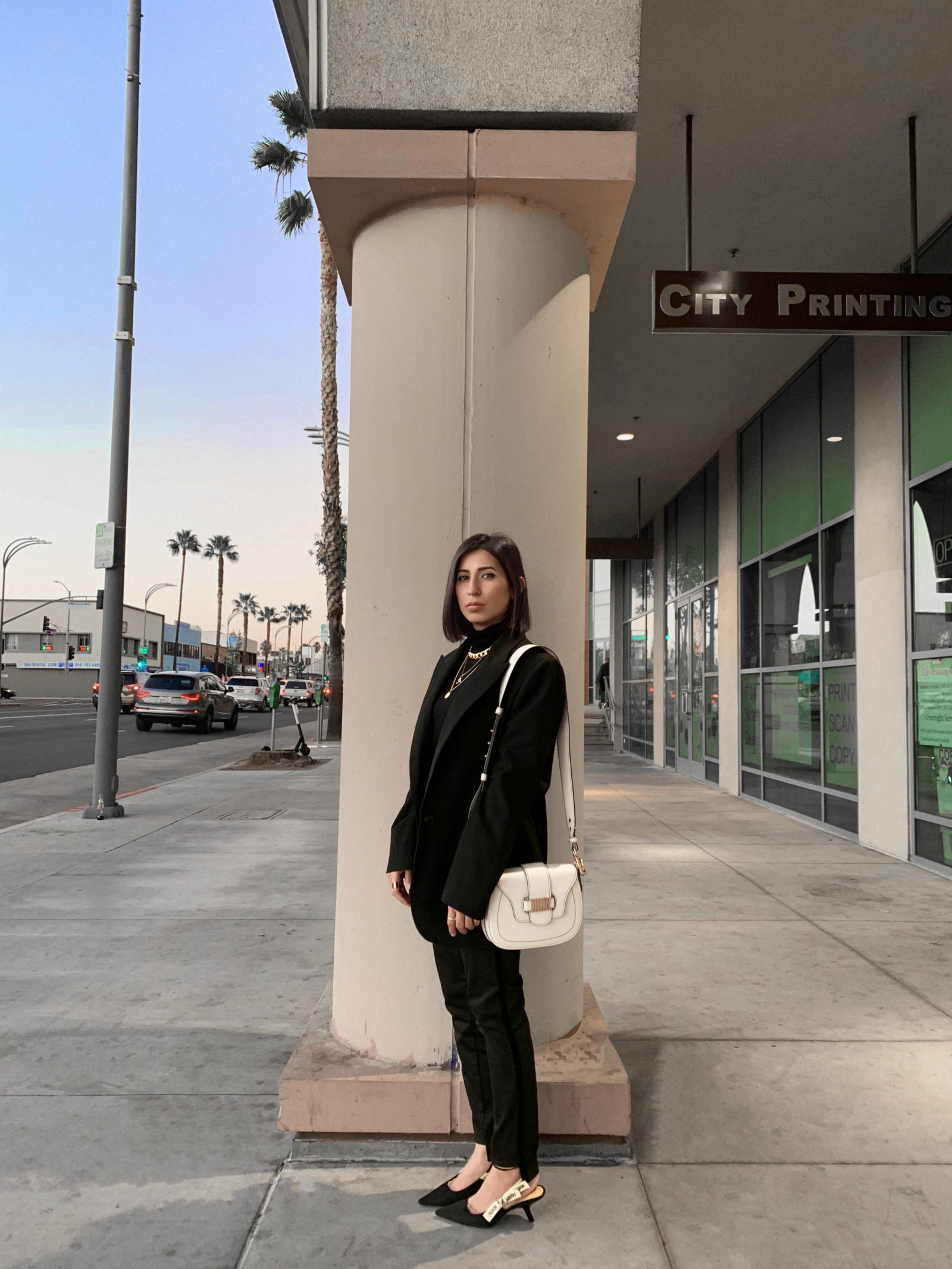 WE CANNOT KEEP CALM TODAY! If you're a super-fan of Nordstrom, are then you're in for a treat. Our favorite retailer has a range of incredibly stylish winterwear at majorly discounted prices. We've spotted some real winners that will give us a head start on all our winter shopping. From ultra-chic outerwear to versatile shoes – you'll be excitedly adding all these dreamy pieces to your shopping cart in no time. We have curated a list of 31 on-sale winter fashion items that will totally transform your wardrobe rotation. So keep scrolling to get your hands on these stylish gems that are on offer at slashed rates.
Double Breasted Peacoat ($58.00) $37.90
Classic double breasted pea coat, elevated by tortoiseshell pattern buttons that's more than perfect for wintry days.
Found My Friend Bouclé Pullover ($78.00) $49.90
Comfy pullover with raglan sleeves with a textured knit fabric that's stretchy so you can lounge in it all day long. 
Elegant coat with a streamlined silhouette that'll elevate any outfit you style underneath.
Wubby Fleece Pullover ($78.00) $39.90
As soft as a marshmallow, this insanely cozy fleece pullover will have your back even in the coldest of winters.
Hooded Quilted Water Repellent Jacket ($180.00) $99.90
Water resistant hooded jacket with sleek and smooth panels that create a flattering shape for when temperatures start to drop.
Perfect Henley Tunic ($42.00) $24.90
Henley style tunic with gathered cuffs at the sleeves that's effortlessly classy.
Kaylah Pointed Toe Bootie ($134.95) $53.98
Perfectly constructed ankle boot with a sharp pointy toe and a chunky heel.
Wool Blend Bouclé Coat ($228.00) $139.90
Wool blend coat that'll keep warm and stylish so you can strut on the street without freezing.
Forever Chain Pointed Toe Mule ($89.95) $49.90
Classy pointed toe mules accented with a gold chain detail across the front that's comfortable and dressy.
Faux Fur Teddy Coat ($169.00) $129.90
Gotta have a soft, faux fur teddy coat in your winter wardrobe – our pick is this one with oversized lapels and streamlined silhouette.
Clean and elegant mules that protect your feet from frostbite while looking chic.
Mistin Pointed Toe Bootie ($129.95) $79.90
Stunningly structured pointed toe bootie elevated by a block heel that looks fierce.
Wool Blend Coat ($220.00) $149.90
Timeless style wool blend coat that will effortlessly go with you from work to play.
Ellerey Lug Leather Bootie ($149.95) $59.98
Lug leather bootie in crisp white that's a must have for winter.
Kira Chevron Quilted Leather Clutch ($328.00) $219.76
Don't miss out this this polished leather clutch with chevron quilting, accented by the brand's iconic logo hardware.
Nadalie Pointed Toe Bootie ($119.95) $69.90
Sharp and sexy pointed toe bootie with half-moon heel that'll instantly spice up any outfit.
The Teddy V-Neck Wool Blend Sweater ($88.00) $43.90
Classic white wool blend sweater with a flattering V-neck and comfy knit that'll quickly become a go-to piece in your wardrobe.
Kira Chevron Quilted Small Convertible Leather Crossbody Bag ($458.00) $274.80
Convertible crossbody bag in a rich, deep burgundy color with chevron quilting that'll pair well with your winter wardrobe.
Grooved Faux Fur Hooded Vest ($240.00) $129.90
Incredibly soft and plush faux fur vest with grooves and a hooded vest.
The Lightweight Wide Leg Crop Stretch Cotton Pants ($72.00) $35.90
Lightweight cotton pants with flexible stretch in them to allow free movement that's further accentuated by its wide leg silhouette.
Faux Fur Teddy Coat ($130.00) $99.90
Soft and luscious faux fur teddy coat that's as comfy as it is stylish.
Nifty Pointed Toe Over the Knee Boot ($129.95) $79.90
We are obsessed with this pair of knee-high boots.
Small Roulette Leather Crossbody Bag ($198.00) $118.80
Pebbled leather and gleaming hardware makes this crossbody bag a total winner.
Cole Haan Bib Insert Down & Feather Fill Coat ($300.00) $179.90
A coat that no one can turn a blind eye to – the silhouette is proof!
Double Breasted Wool Blend Coat ($340.00) $199.90
Shapely lapels and beautiful tailoring is sure to make this double breasted wool blend coat a favorite in your wardrobe.
The Teddy Wool Blend V-Neck Sweater ($88.00) $43.90
Teddy style wool blend sweater with a fitted silhouette and a V-neck that you won't want to take off.
Asymmetrical Midi Skirt ($69.00) $24.97
Asymmetrical midi skirt with a shapely hip and flouncy bottom that is stunningly versatile to pair with almost anything.
Vania Half d'Orsay Pump ($160.00) $64.00
A sturdy block heel elevates this structural pump that's unique looking and incredibly stylish.
New Chino Pants ($59.00) $19.97
Swap out your denim for these comfortable tapered pants that look smart but feel casual.
Pleated Midi Skirt ($79.00) $31.60
Easy breezy pleated midi skirt that'll instantly take your outfits up a notch.
Harlie Loafer ($134.95) $53.98
Classic loafers updated with luxurious sheen fabric that'll become an essential in no time.
Up Next: 15 Unique Eco-Friendly Gift Ideas For Every Occasion