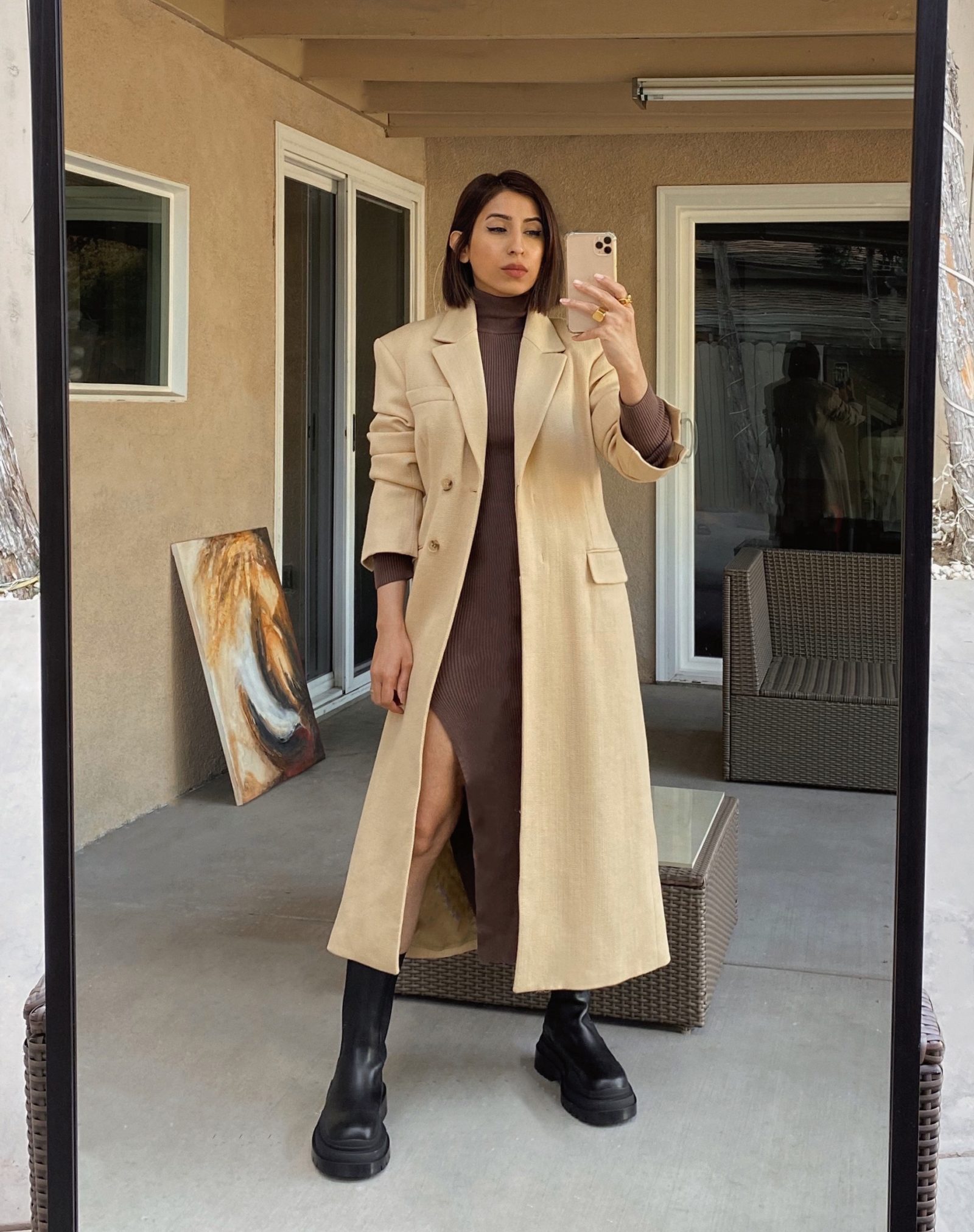 Fashion is a tricky game to play as its rules keep changing indefinitely. This could not be more accurate as we dive into the topic of casual maxi dresses. The word 'maxi dress' will take your mind directly to what your perfect summer outfit should be. Maxi dresses being the epitome of sophistication, can be styled just as elegantly for the winters with darker accents, the right amount of layers, and a quintessential pair of boots. This adds an edge to the otherwise beachy vibes that a sexy maxi dress offers.
Maxi dresses are a fashion essential that fuses style with comfort. Not only is it easy to throw on, but since it's a single item outfit, it eliminates the hassle of pairing pieces that complement each other. The memo when it comes to maxi dresses for winter is all about fabric composition and simplicity. So to satisfy your different moods, here are some of our favorites. 
Best Casual Maxi Dresses
Mara Ribbed Cotton Maxi Dress ($375.00)
Neutral, earthy tones have been all the rage this year, and this ribbed cotton dress in a figure-skimming silhouette is an amazing way to wear the trend.
Shirred Bodice Maxi Dress In Khaki ($72.00)
Easy, breezy, and chic, this khaki maxi has a shirred bodice and voluminous sleeves that will keep you beyond comfortable all day long.
Ivory plaid print dress that is incredibly versatile and easy to pair with anything in your wardrobe. Create several looks with this timeless dress throughout the year.
Belted Pleated Maxi Dress ($17.00)
Uber trendy yet warm and cozy, this maxi has a belted waist, flowy pleats along the skirt and a metallic finish on the fabric to top it all off.
Ares Cutout Cady Turtleneck Maxi Dress ($525.00)
A chic turtleneck dress in a rich navy hue with a decolletage-baring cutout adds a bold touch to the minimal design while also having trendsetter appeals.
Amity Embellished Belted Crinkled Organic Cotton-gauze Wrap Dress ($386.00)
Made from hand-milled organic cotton-gauze on traditional looms, this insanely comfortable 'Amity' wrap dress will pair so well under your winter coats.
The Plunging Pleated Blouson Dress ($279.00)
Whether you're attending an intimate new years bash or going on an extravagant date night, this blouson dress will not fail you with its pleated bodice and plunging neckline.
Floral-print Satin Maxi Dress ($495.00)
A simple yet sophisticated maxi dress gathered at the shoulders and under the bust that's adorned with cute and colorful little florals at an ankle-skimming hem.
Dress it up or dress it down in this effortlessly chic flowy, crisp white dress with balloon sleeves and a roomy silhouette.
Krasnodar Draped Stretch-jersey Maxi Dress ($455.00)
Vibrant, eye-popping draped maxi in a lively neon hue that flawlessly balances the otherwise minimal silhouette that is sure to turn heads and will become your new party favorite.
Turtleneck Dress with Split Cuffs ($695.00)
An ode to the early 2000s, the split cuffs and chain detailing on this body-con silhouette turtleneck dress is sure to be your go-to for any occasion.
Eir Silk And Organic Cotton-blend Turtleneck Maxi Dress ($458.00)
Simple structure but a timeless appeal, we love this striking green turtleneck dress that will complement any coat or jacket.
This eye-catching signature stretchy ribbed knit dress in an asymmetric silhouette for a more contemporary look is perfect for lounging around or for quickly heading out the door in style.
Pleated Puff Sleeve Bias Dress ($585.00) $292.50
A classy style that's accented with puff sleeves, a ruched bodice, and little pleats makes this beautiful pink dress a must-have.
Harmony Open-back Silk And Organic Cotton-blend Dress ($479.00)
A figure-accentuating fit and a trendy cut out in the back of this chic maxi in a luxurious silk and cotton blend that will keep you comfortable all day.
One-Shoulder Asymmetric Crepe Gown ($395.00)
Stunningly elegant asymmetrical gown that will surely be a show-stopper at any bridal event even the big day with its slim fit and statement billowing sleeve along with a split hem that creates beautiful movement.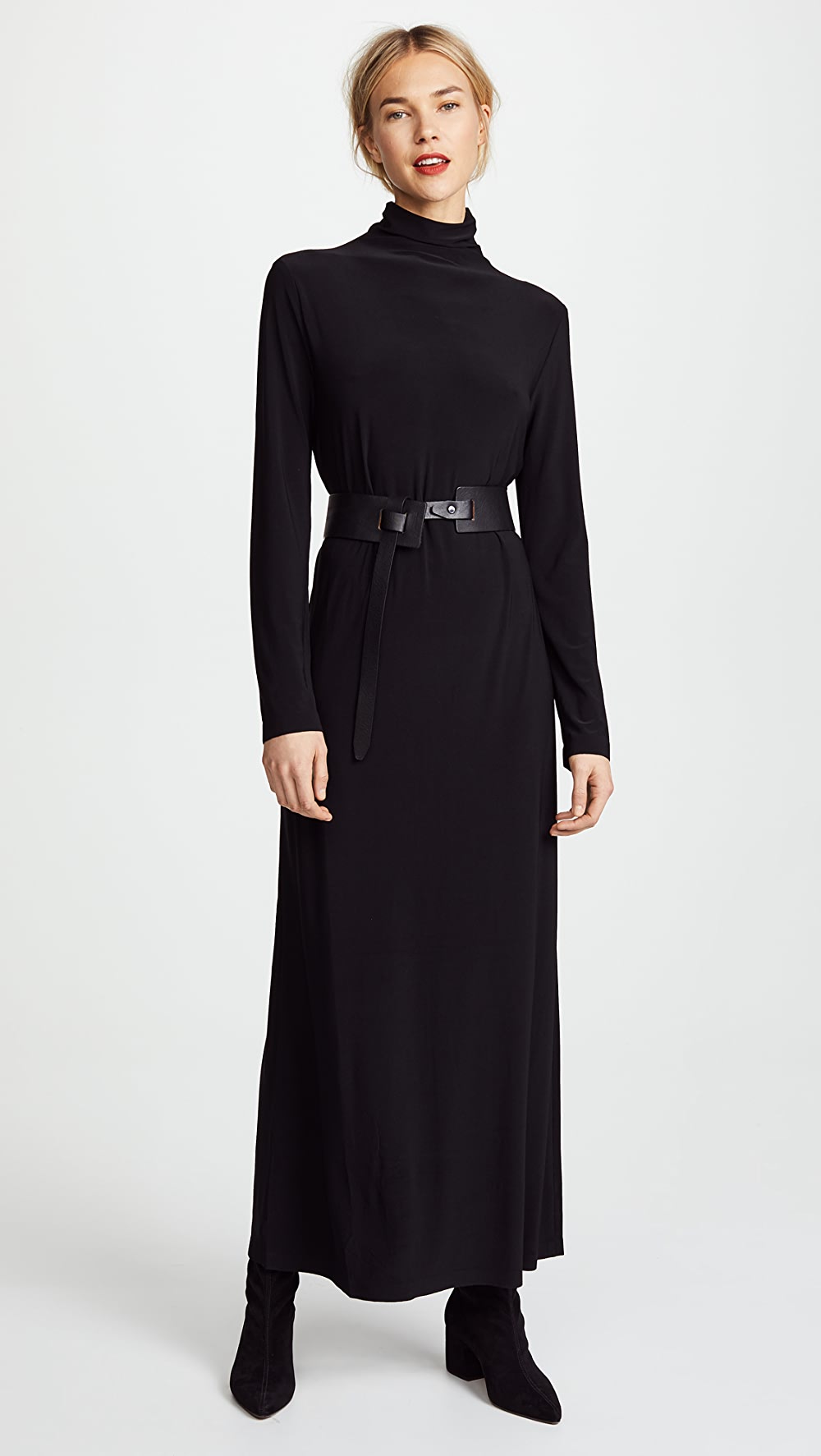 Kamali Kulture Go Turtleneck Maxi Dress ($150.00)
A versatile and effortless turtleneck maxi made from slinky black jersey is the ultimate winter chic outfit with a pair of simple slides or elegant booties.
Feather-embellished Silk-Satin Maxi Dress ($1,190) $357.00
Feather embellishments have been a major part of 2020 fashion, and this silk-satin maxi dress is a great way to incorporate the style as they flutter beautifully with every movement.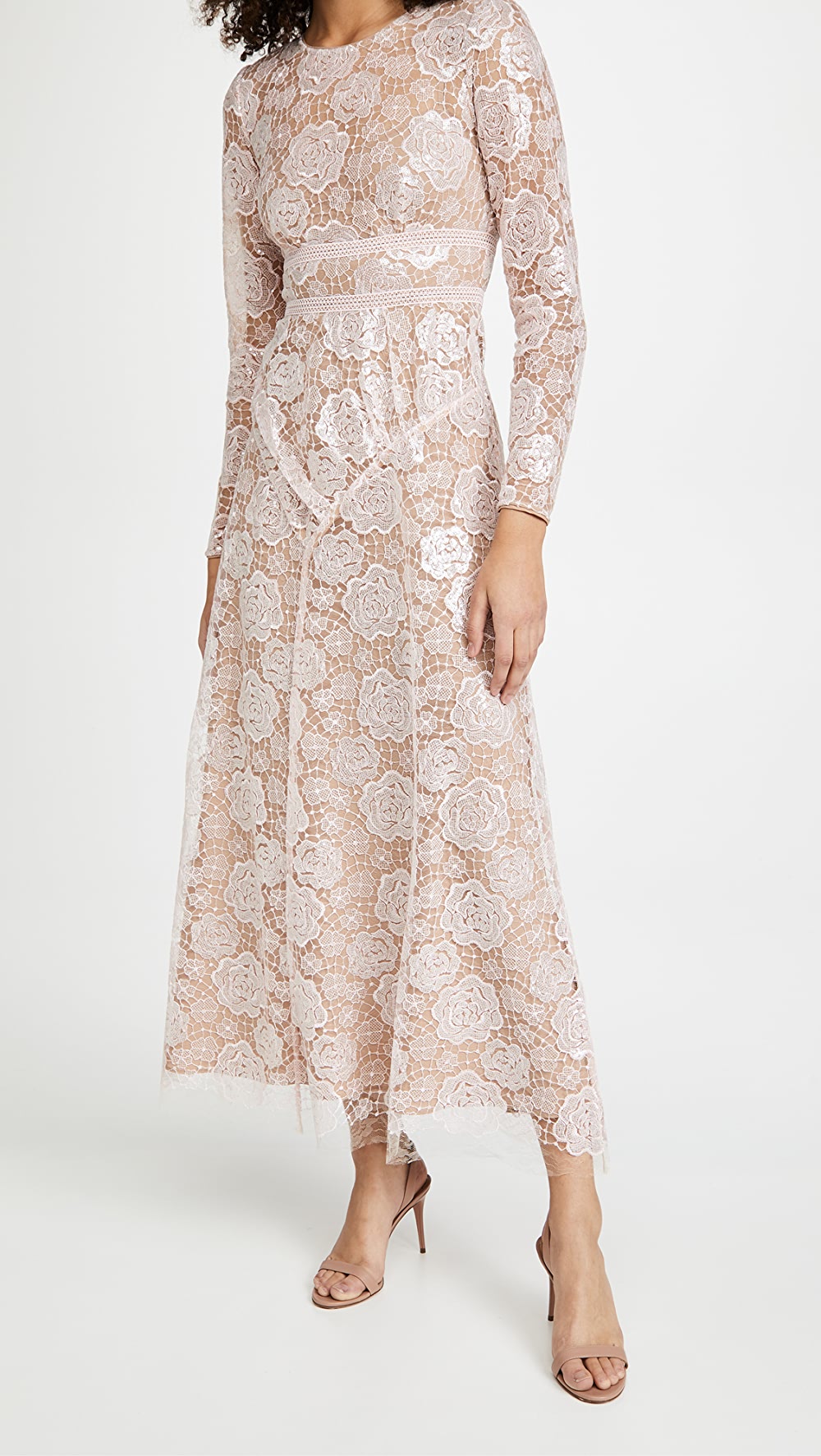 Rose Lace Midi Dress ($590.00)
A gorgeous embroidered floral patterned dress for a special occasion made with delicate lace, shimmery sequins and subtle gathering to accentuate the skirt.
Pleated Maxi Dress ($69.99) $19.99
A timeless styled flowy simple silhouette with a pleated shirt, a chic V-neck, and a crisscross low cut neckline at the back.
The Christine Lace-trimmed Silk-charmeuse Maxi Dress ($395.00) $197.50
A romantic lingerie-inspired design made from fluid and luxurious silk with sultry lace trimming along the sleeves falls perfectly to the split hem that is jaw-dropping fabulous.
Up Next: Best-selling boots that will elevate your outfits in the blink of an eye