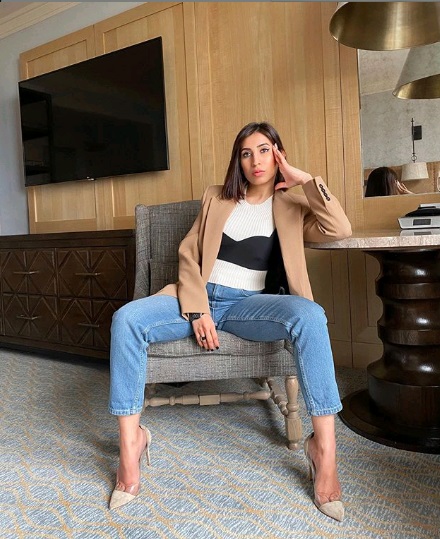 Take fall fashion up a notch with these chic finds
Within few days, we'll be entering fashion's most exciting season! However, this year's fall fashion is different from what it used to be. The runways and many other shows are canceled, making it tricky to know what's in trend and what's not. So, if you're looking for a little sartorial guidance to understand what you should be buying for this year's fall wardrobe, you have come to the right place.
Here we picked a few items from Nordstrom that will make your fall all about jaw-dropping looks. The list is full of top-notch fall ensembles, from basics to designer finds; it has something for everyone. So, this season fine-tune your style with Nordstrom's swoon-worthy fall items. Keep scrolling to know what chic finds the coming season has for you.
Faux Leather Shirt ($89)
Natural Sights Overalls ($128)
Kira Chevron Leather Crossbody Bag ($528)
'Jadon' Boot ($179.95)
Everyday Chambray Shirt ($78)
Long Sleeve Modal Blend Tee ($39)
Spencer II Loafer ($84.95) $33.98–$42.48
Ava Puff Sleeve Bodysuit ($48)
Rib Knit Tie Waist Maxi Dress ($55) 
Laken Mock Neck Fleece Jacket ($128)
Ab-Solution Itty Bitty Bootcut Jeans ($78) 
Cowl Neck Sweater ($69)
Brushed Tie Waist Jacket ($69)
High Waist Denim Miniskirt ($50.00) $37.50
Cozy Long Cardigan ($69) 
Balboa Wash The Oversize Jean Jacket ($128)
Leather Crisscross Skinny Belt ($45) 
Cotton Poplin Shirt ($208)
Raelynn Turtleneck Pullover ($118)
The Mini Cushion Leather Shoulder Bag ($395) 
Micro Daisy Print Bubble Crepe Minidress ($98)
R.Y.V. Cropped French Terry Hoodie ($60)
Marilyn Straight Leg Stretch Jeans ($119)
Avryl Stripe Turtleneck Top ($165)
V-Neck Sweater ($69)
Three Quarter Sleeve Convertible Cardigan ($110)
Este Bootie ($540) $310.20 
Johellana Crop Tweed Jacket ($445)
'90s Ripped Loose Fit Jeans ($188)
Houndstooth Wool Blend Coat ($250)
Los Gatos Fleece Vest ($99)