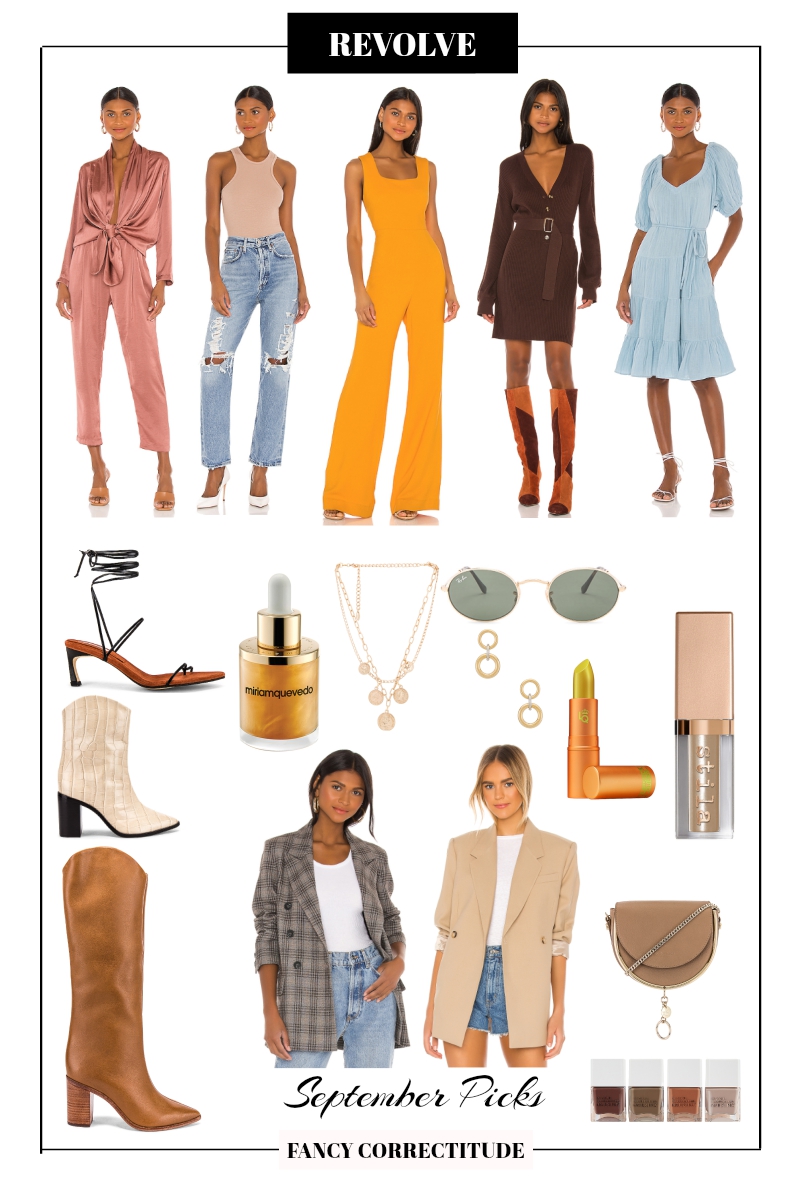 Revolve has been our one-stop destination for all the fashion products. It has the variety to fulfill our demands for every trend, style, or occasion. This September Revolve has introduced its exclusive "IT" List. This article has all you need to know about the September IT list.
REVOLVE: THE SEPTEMBER "IT" LIST
Whether you are looking for the best attires for your long weekends or the most impressive dresses for your dinner dates, this list has it all. But, that is not it, you are going to find everything from the best seller bags to the most-wanted beauty picks from Revolve Beauty Shop. This is the perfect chance to revamp your collections as per the trend. Because this September "IT" list showcases the latest transitional pieces.
Make Your Dinner Dates Special With these "Dresses"
Classic yet Chic Jewelry Picks
Pick your Favorite "Tops"
The most-wanted Denim from The September list
The Best Beauty Picks
These Chic "Pants" are as comfortable as sweatpants
Pair these "Shoes" with your Favorite Outfits
Our Favourite Jacket & Coat Picks from the IT list
Instantly Elevate your outfits with these Accessories
Sweaters & Knits For That Warm & Fuzzy Feeling
Bags That you are going to Adore
Compliment-worthy Skirts
The Perfect Shorts
Shop these "Jumpsuits" before they sell out
The Cutest Rompers from The Latest IT list
What are you waiting for? Shop the best of this exclusive list before your favorite pieces sell out.