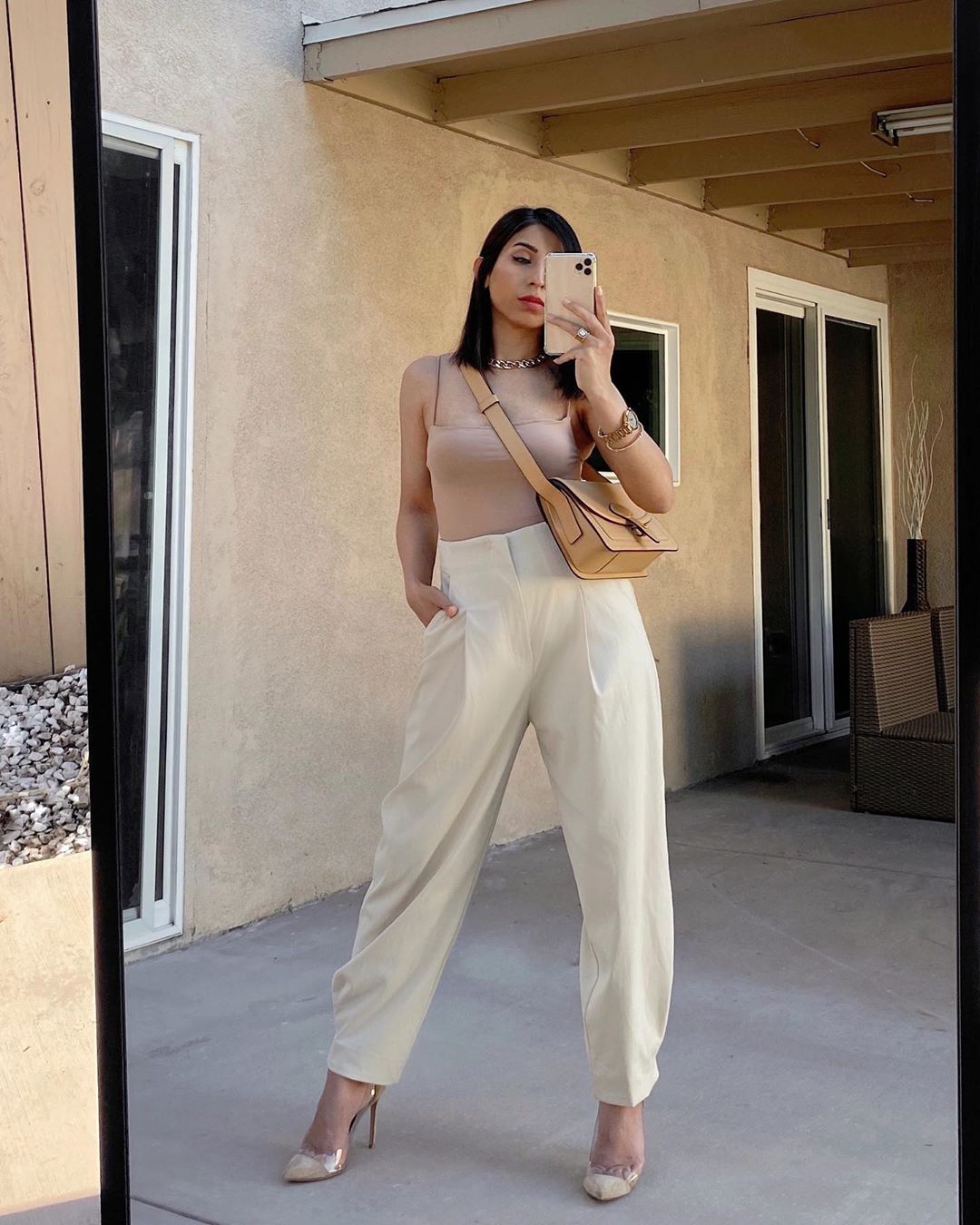 Giving up on summer clothes and surrendering to the cold is never a fun thing to do. What if we tell you this year you don't have to pack your summer clothes? Yes, fashion lovers, this winter, you get to flaunt your summer clothes while elevating the look of your winter outfits! Intrigued? We knew it! You can't bring the popsicles and long nights back, but you can definitely wear a few summer pieces that will work to offer you trend-forward looks.
We are talking about mini skirts with shirts and sweater vests, slip dresses with chunky sweaters, and much more. Below we have rounded up 6 trendy summer clothing items that will give your winter wardrobe the extra flair and swish. This style inspiration holds value-for-money items that even Instagram IT girls are eyeing. So, go on and commit to these heart-stealing finds.
1. Skirts 
If your heart aches while giving up on skirts, we have news that will end this heartache for once and for all! Pair a skirt with a cropped sweater and let your attire do the talking.
Plaid Skirt ($49)
Baker Front Slit Miniskirt ($98) $63.70 
Tennis Skirt ($55)
Pleated skirt ($550)
2. White Tees 
A white tee is one clothing item that is never going out of the trend – no matter what year or season it is. Picture this with a neutral-toned trench coat, black jeans, and sneakers – cool, right?
Big Shoulder Tank ($68)
Cropped T-shirt ($5.99)
Crewneck T-Shirt ($12)
Mirka E Base Tee ($170)
3. Ripped Jeans
Distressed jeans are also a great addition to your winter wardrobe. You can also take it up a notch by wearing fish-net stocking underneath and a slouchy cropped hoodie on top.
Slim Mom High Ankle Jeans (34.99)
'90s Ripped Loose Fit Jeans ($188)
Good Waist Ripped High Waist Crop Skinny Jeans ($99) $59.40 
Cherie High Rise Straight  ($168)
4. Bodysuits
From coats to jackets to cardigans, you can undoubtedly wear a bodysuit under any outerwear. Even your favorite celeb, Kim Kardashian, is styling bodysuits this season.
Viscose String Bodysuit  ($210) 
Mock-turtleneck Bodysuit ($9.99)
Square Eyes Bodysuit ($34.80) $58 
Mock Neck Long Sleeve Bodysuit ($78) 
5. Slip Dresses
Time to try Carrie Bradshaw's famous look – winter outfit with slip dresses. You can opt coats or sweaters to pair it with.
Zelda Slip Dress ($129) 
Ruched Satin Mini Slip Dress ($55)
Dreaming Simple Slip Dress ($187)
Estelle Drape Dress ($119) $84
6. Open Back Tops 
Picture open back top, straight leg jeans and knee-high leather boots! Sounds like the perfect look that won't leave the fashion world for years to come.
Bring It Back Bodysuit ($68) 
Open-back cropped ribbed alpaca sweater ($395)
The Anya Top ($168) $152 
Turning Heads Bodysuit ($68)
Up Next: Everyone's obsessing over this coveted winter trend – check it out