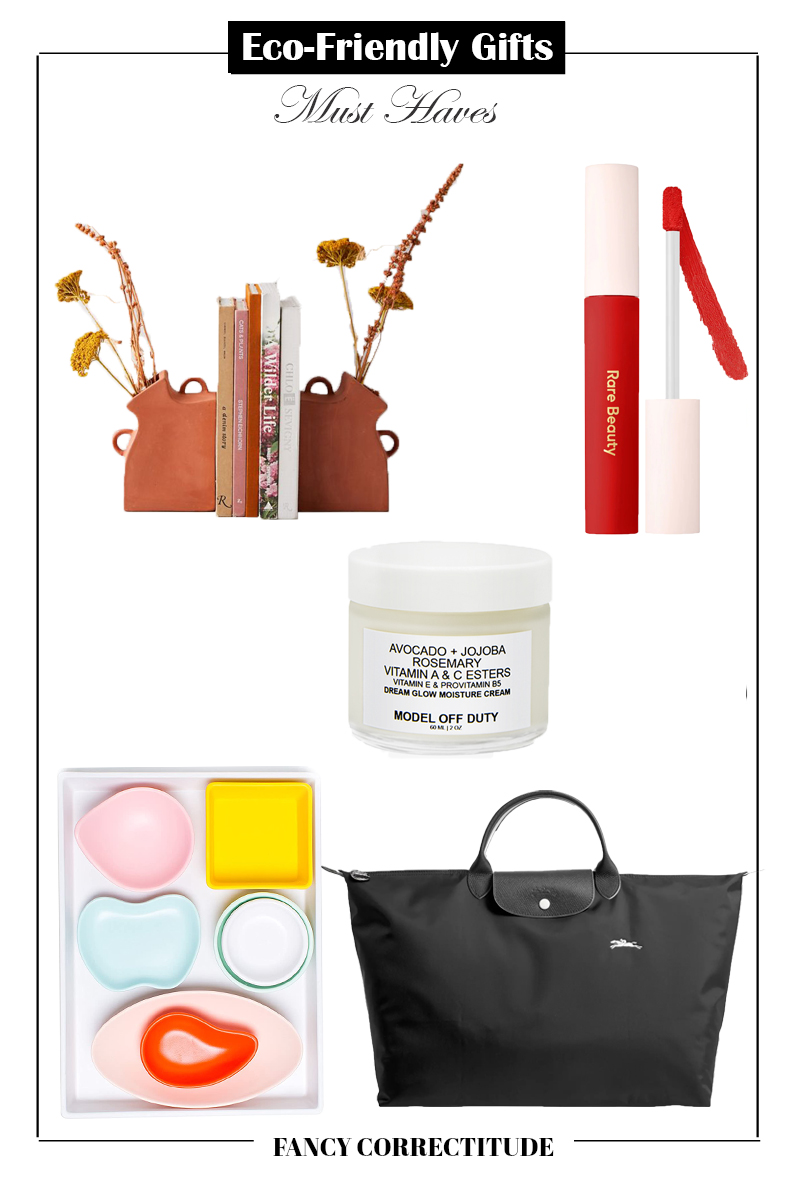 With topics like climate change, environmental deterioration and global warming being the debate of the hour, it's crucial that we opt for eco-friendly products whenever possible. While eco-fashion is already making its presence felt in the sartorial world today, it's time to turn attention to another major aspect of the season – gifting. 
Sustainable brands are already making all the right noise about their eco-friendly gifting options – be it zero-waste production, recycled packaging, or reusable collection. So, if you are looking for a way to minimize your carbon footprint and find eco-friendly gifts for the people you love – your search ends here. Scroll down to check out 15 eco-friendly gift ideas for the people and the planet you care about. Trust us, from jewelry to skincare – our select picks of sustainable gifts will be a delight for the ones you hold close to your heart.
Nothing beats a skincare product when you want to convey that you care. But, this Model Off Duty Beauty's Dream Glow Moisture Cream is exceptional. It has the goodness of several natural ingredients to essentially hydrate the skin. And the best part – it is 100% natural, vegan, non-toxic, clean as well as sustainable.
MULTI COLOR MELAMINE SET, 8 PIECES
You can never go wrong with cutlery. Pick this colorful condiment set as your next eco-friendly gift. Oh, by the way, it is not just pretty, it is a melamine set – and that makes it super practical, sturdy, and long-lasting.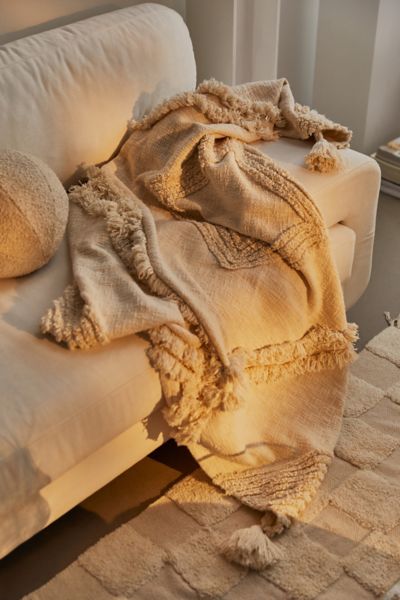 Everybody needs a throw blanket. That is precisely why this soft bohemian textured throw blanket makes for the perfect gift.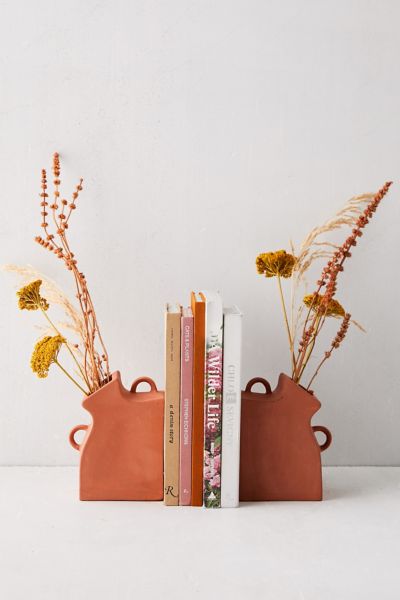 This vintage set of bookends serves a dual purpose. Yes, it's a bookend as well as a vase. This boho-inspired pick from Urban Outfitters will definitely stand out as a sustainable gift.
Skincare is the new go-to for choosing splurge-worthy gifts. This is the perfect way to shower your love. Model Off Duty Beauty offers a wide range of skincare products. Believe us, all of them are 100% safe and effective, which makes this Youth Glow Day Serum the best eco-friendly gift.
SCRABBLE VINTAGE BOOKSHELF EDITION
A crossword game has been a classic quick pick when you just cannot decide what to gift. But, this is no ordinary scrabble. This is a remarkable remake of the 1948 scrabble edition. It's the perfect gift because of the chic fabric-wrapped box that contains a vintage game board along with wooden letter tiles and other eco-friendly accessories. Scrabble has never been better.
Everybody loves tote bags. That is why you can never go wrong with this one, made of cotton. (FYI, we are obsessed with how spacious it is.)
BIRTHSTONE PENDANT, OCTOBER, PINK, RHODIUM PLATED
If you like to add a personal touch to your gifts, pick this Swarovski pendant. It is a thoughtful gift because of the concept of birthstones according to birth months. This is a rhodium-plated birthstone pendant for people born in October. Its design is extraordinary. It beautifully features a uniquely large, pink crystal. Along with that, it is complemented by a matching chain.
LIP SOUFFLE MATTE CREAM LIPSTICK
Red lipstick is always a must-have. That is why it's the perfect gift. This hydrating lipstick is a practically weightless bright red lip cream. It's a classic, which comes from a trustworthy brand.
ALO X LOGAN HOLLOWELL INTENTION STAR BRACELET
This limited edition gold bracelet is absolutely priceless. It is such an intimate and affectionate gesture for a loved one made up of pure 14k yellow gold and hand-selected moonstone.
PURE ROSE FACE POLISH EXFOLIATOR
Everybody needs an exfoliator. But this Model Off Duty Beauty's Pure Rose Face Polish Exfoliator is a luxurious blend of natural ingredients to give your loved one the smoothest skin. It's vegan, it's clean, it's sustainable. Can an eco-friendly gift get any better than this?
UGG WOMEN'S SCUFFETTE II SLIPPER
These fur slippers are an absolute must-have. Pick this eco-friendly gift option to make your loved one experience comfort even when you're not around.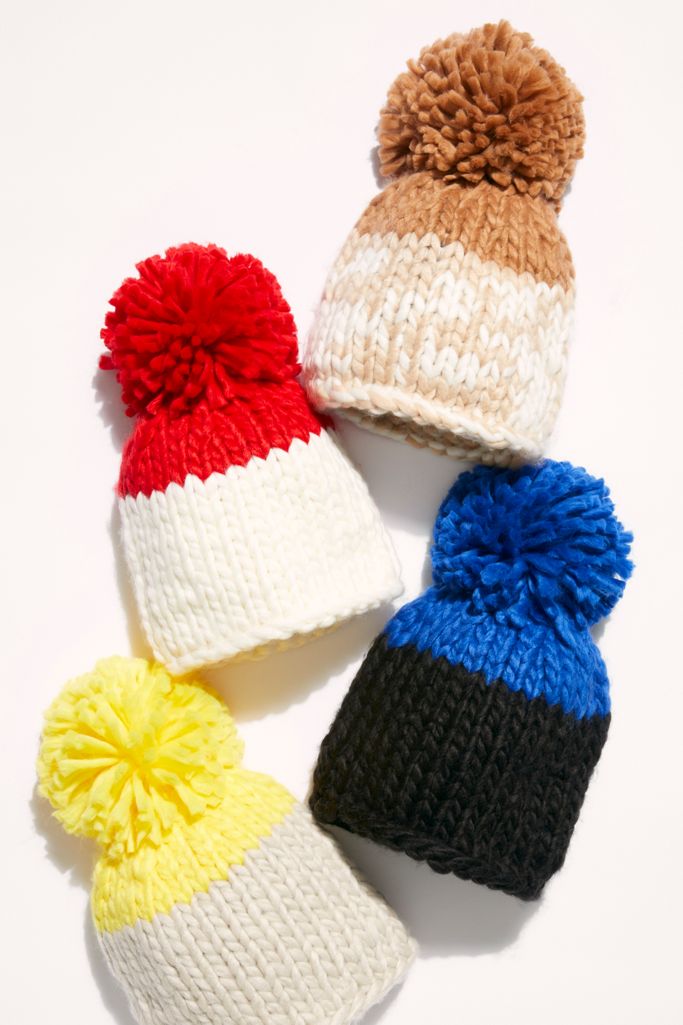 COZY UP COLOR BLOCK POM BEANIE
These color-blocked knit beanies will make the cutest sustainable gift for those you love dearly.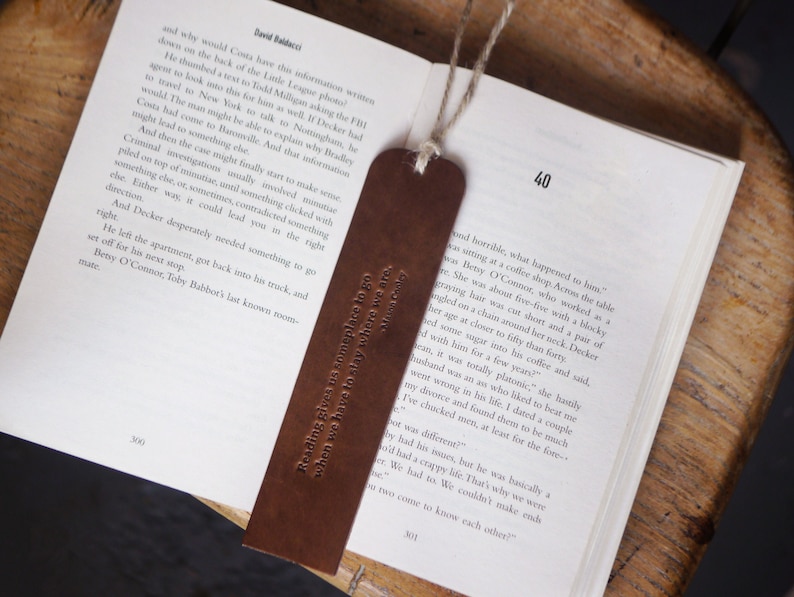 HANDMADE LEATHER BOOKMARK DARK BROWN
If your loved one loves to read, they'd be flattered to receive this handmade leather bookmark. It is handcrafted with genuine dark brown leather which is stamped with a beautiful quote. Along with that, the bookmark is accentuated with the beautiful knot tassel.
THE CLEAN ROUTINE DISCOVERY SET
This Model Off Duty Beauty's Gift Set is made up of all the essential skincare products exclusively handpicked to complete your daily skincare routine. This set consists of a mask, a moisturizer, a serum, and an eye cream for a healthy glow.