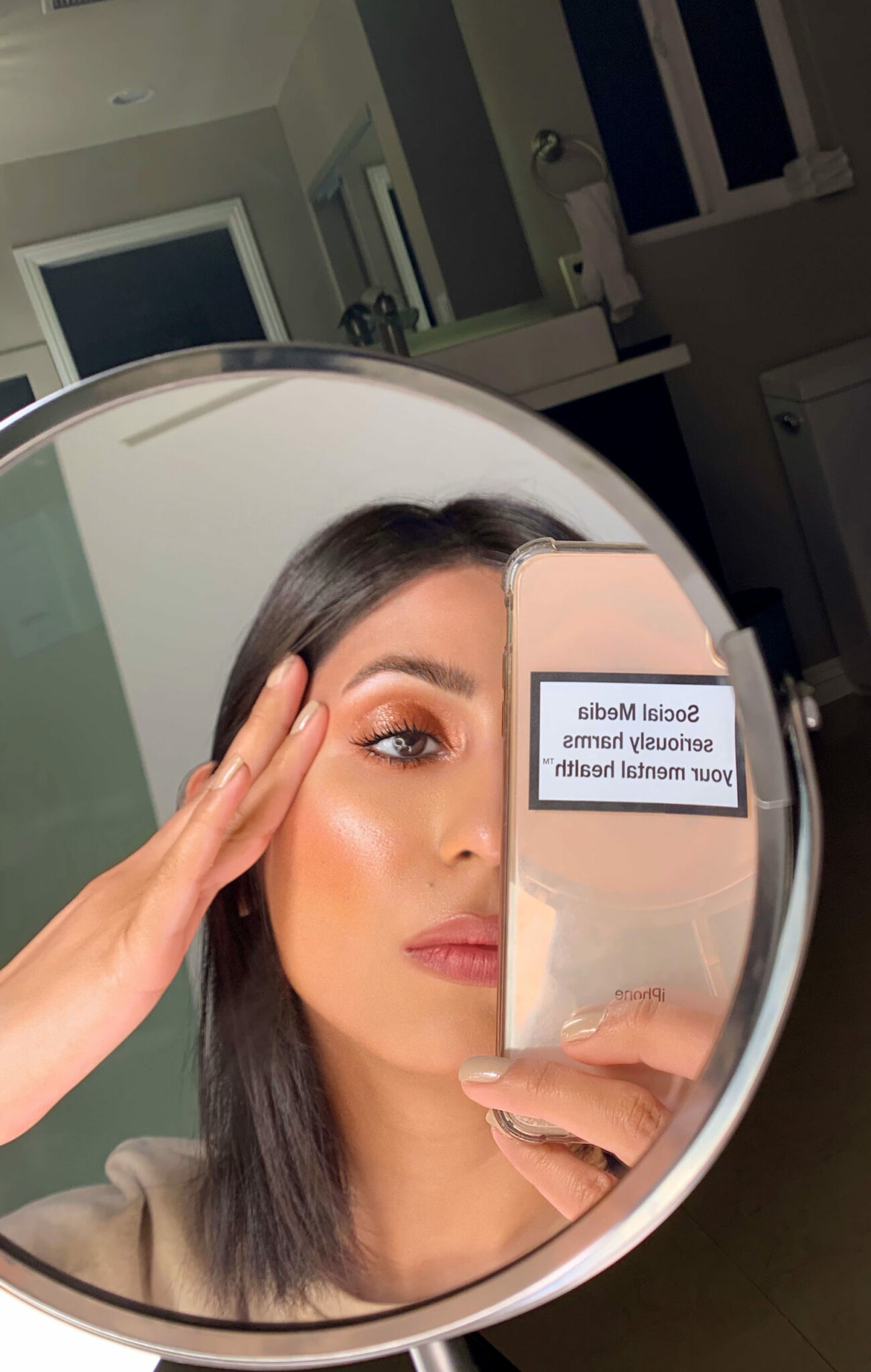 Platforms like Instagram and Pinterest are flooded with 30-second makeup and skincare tutorials. Although these videos leave a lasting impression, they do not deliver any skillful knowledge that can actually tell you how to build a skincare routine. In fact, if you have never performed a skincare routine or are a beginner when it comes to makeup, all this can be a little too overwhelming for you. That's exactly where we come in. To all the skincare beginners out there, if you are looking for knowledge on how to create skincare routine that's best for your skin, we are here to help you out every step of the way. We are here to bridge the gap between you and the best skin of your life. All you need to do is, read on.
Know Your Skin Type
Let's start by laying the groundwork. So, what comes to your mind when you think about how to build a skincare routine? Picking the right skincare products? Yes, these things are important, but what you first need to do is know your skin. We know that's what comes to your mind when you first listen to this. Of course, you know your skin. But, do you know what is your skin type? Do you know what your skin lacks? Do you know your major skincare concerns? Before looking for products and their advertisements that simply convince you that you need them, you need to focus on what your skin demands. A good skincare routine has to be specific to your particular needs. You need a routine that is specifically designed for your skin type. Find out if you have normal, dry, oily, acne-prone, sensitive, or combination skin. After you have figured that out, you can dive all in into the world of skincare.
Find The Perfect Products
Before actually finding the perfect products, you must know what are products worth investing in. Yes, your routine can have 14 elaborate steps. However, skincare in your 20s doesn't necessarily have to be extravagant. All you need is a CLEANSER, a TONER, a MOISTURIZER, and a SUNSCREEN. However, in case you have specific skincare issues to deal with, which may include, active acne, acne marks, dark circles, or dark spots, you must incorporate a facial serum to target your specific issues.  A simpler and streamlined skincare approach for your skin is surprisingly effective for healthy skin. Focus on fewer steps but more targeted ingredients.
Find The Perfect Sequence
Experts around the world have suggested a sequence where you simply cleanse, tone, correct, and protect. When you are wondering how to build a skincare routine, remember, the rule is to go from lighter formulas to heavier formulas. All you need is a little bit of consistency to achieve that gorgeous glow. Here is a brief description regarding each step along with an FC exclusive product recommendation accompanying each step.
1. Cleanser
Every good routine must start with a cleanser. Not only it removes all the impurities and dead skin cells but also preps your skin for any further skincare steps. The trick is to pick a gentle and natural yet effective cleanser. If your skin is excessively oily, you must go for double cleansing, but do not pick a harsh cleanser ever. Moreover, if you wear stubborn, waterproof makeup, you must remove your makeup with a gentle makeup remover before cleansing. Here are the top cleanser recommendations for an effective and natural skincare routine.
Model Off Duty Beauty Dewy Me Vitamin C Cleanser
First Aid Beauty Skin Rescue Deep Cleanser With Red Clay
2. Toner
Toner is a product to remove any existing impurities after cleansing while balancing the natural pH of your skin. This is an essential step to achieve even-toned skin that is healthy and hydrated. Plus, a toner prepares the skin to allow the serum to penetrate better, which makes the entire skincare a lot more effective. Here are the top FC exclusive toner recommendations.
Youth To The People Kombucha + 11% AHA Exfoliation Power Toner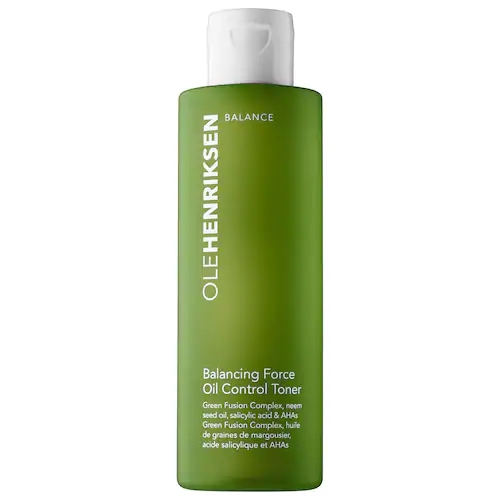 Olehenriksen Balancing Force™ Oil Control Toner
3. Serum
A serum is a highly concentrated product that consists of active ingredients to target a specific skincare issue. That is why after you have cleansed and toned your face, it's the perfect time for your targeted treatment. That is because your skin is ready to absorb all the nutrients. Pick any of the recommended serums for the perfect skincare routine for your 20s.
Model Off Duty Beauty C Squared Serum

Drunk Elephant B-Hydra™ Intensive Hydration Serum
4. Moisturizer
After you have applied your targeted treatment, your job is to lock all the nourishment. This is where a moisturizer is extremely important. Apart from being the product to hold down all your hard work, a moisturizer works to hydrate your skin while giving you a glowing and healthy-looking complexion. Make sure you pick a lightweight moisturizer to avoid any greasy and shiny feeling all day long. Here are the top moisturizer recommendations for a minimalist skincare routine.
Model Off Duty Beauty Dream Glow Moisture Cream
La Mer Crème de la Mer Moisturizing Cream
5. Sunscreen
Your morning skincare must always end with sunscreen. You can go for a makeup gripping primer that is infused with at least SPF 30 to make the most of your sun protection. While your skin is young, its protection and preservation is the ultimate skincare step you can indulge in. Pick any of these lightweight sunscreens for a minimal skincare routine.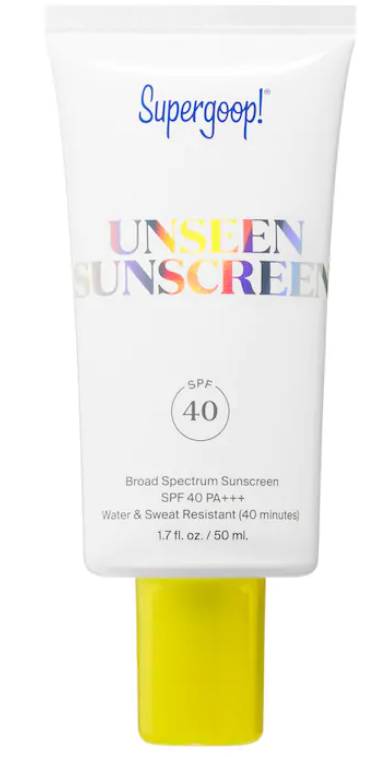 Supergoop! Unseen Sunscreen SPF 40 PA+++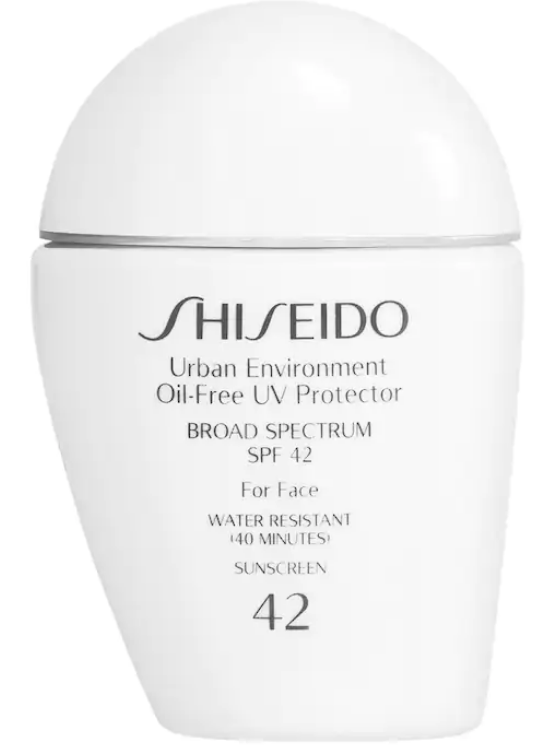 Shiseido Urban Environment Oil-Free UV Protector Broad Spectrum Face Sunscreen SPF 42
Up Next: The benefits of aloe vera and the top 6 aloe vera infused skincare products that will transform your skincare routine