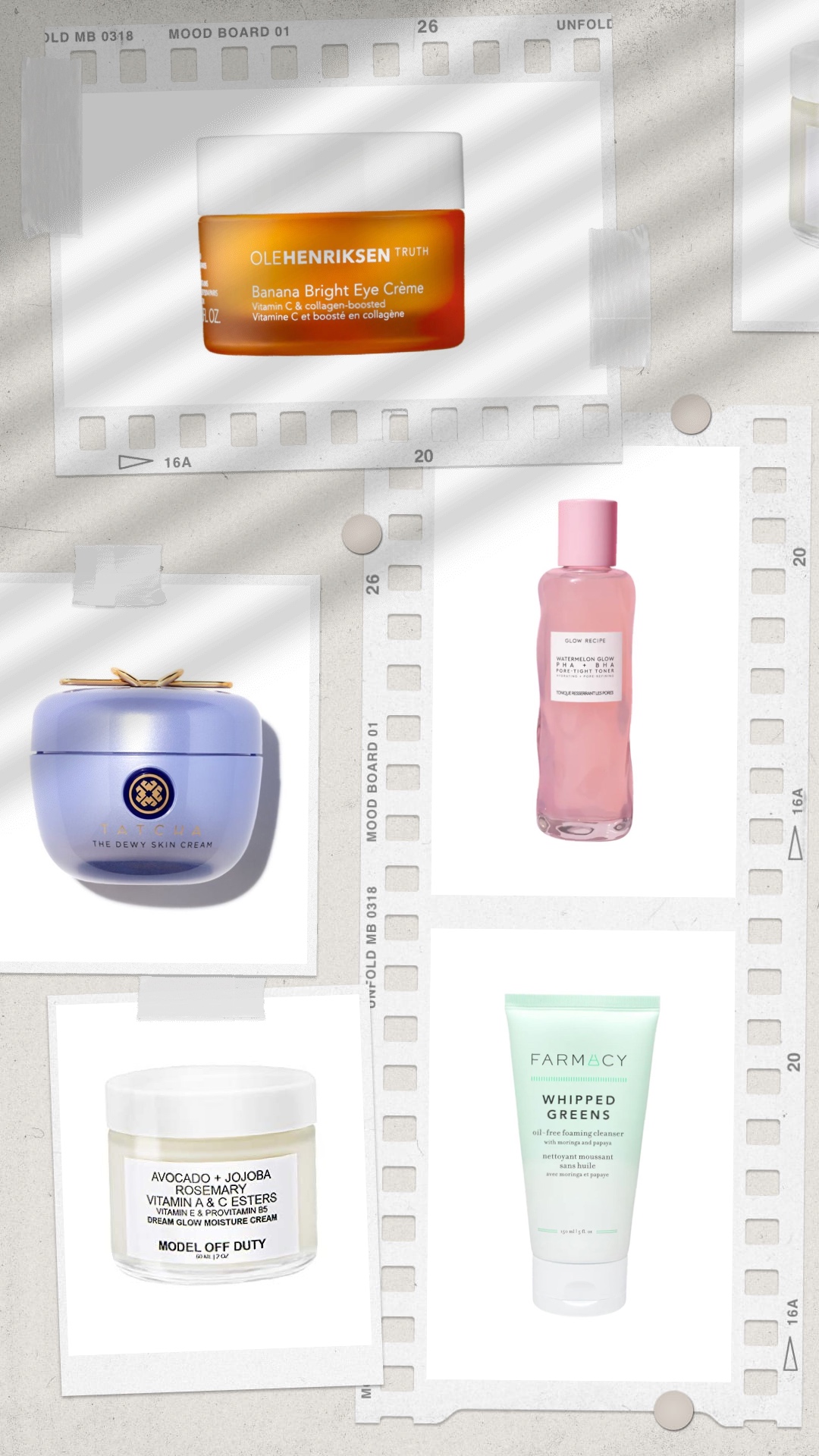 Perfecting a skincare routine for your skin takes a lot of trial and error. Given that we've spent most of our time at home in the last year, it's definitely broadened our perspective on skincare and how it's okay to experiment with new products and find something that fits your skin without any issue.
The world of skincare keeps changing and it can be a hard nut to crack. But with time, we can guarantee that you'll start swearing by certain products that make or break your routine. If you need a little head start in selecting the best skincare products in 2021, we've got a few top picks that are worth adding to your list to give your day a fresh start.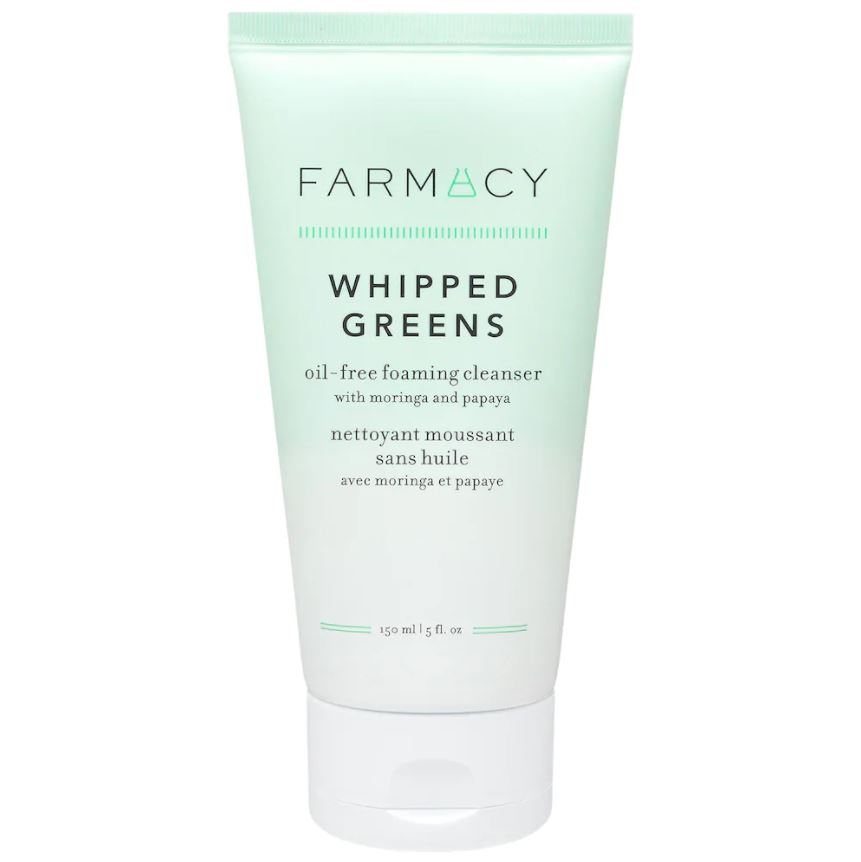 Farmacy Whipped Greens: oil-free Foaming Cleanser With Moringa And Papaya
Cleansing is an important part of your skincare routine, especially after you've been exposed to harsh environments. The pollutants can have damaging effects on your skin causing a dull complexion, uneven texture, even breakouts if not treated properly. This is why you should never skip cleansing, and here's one cleanser that you'll definitely love. The blend of moringa seed extract and papaya enzyme refresh your skin by removing these impurities, along with exfoliating to clean the pores and getting rid of excess buildup.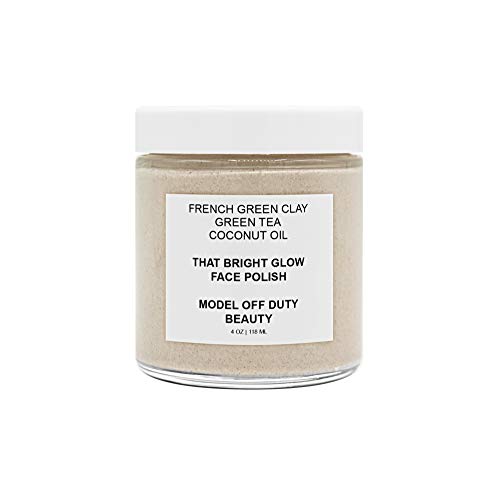 Model Off Duty Beauty That Bright Glow Face Polish
Time to polish your skin to perfection. This face polish is twice as powerful as a normal scrub and is the perfect exfoliator to eliminate any signs of aging and dullness. It is infused with green tea, a powerful antioxidant that targets fine lines and wrinkles, boosts collagen production, and retains the elasticity of the skin. French Green Clay removes impurities and tightens the pores, while coconut oil leaves your skin feeling hydrated and refreshed.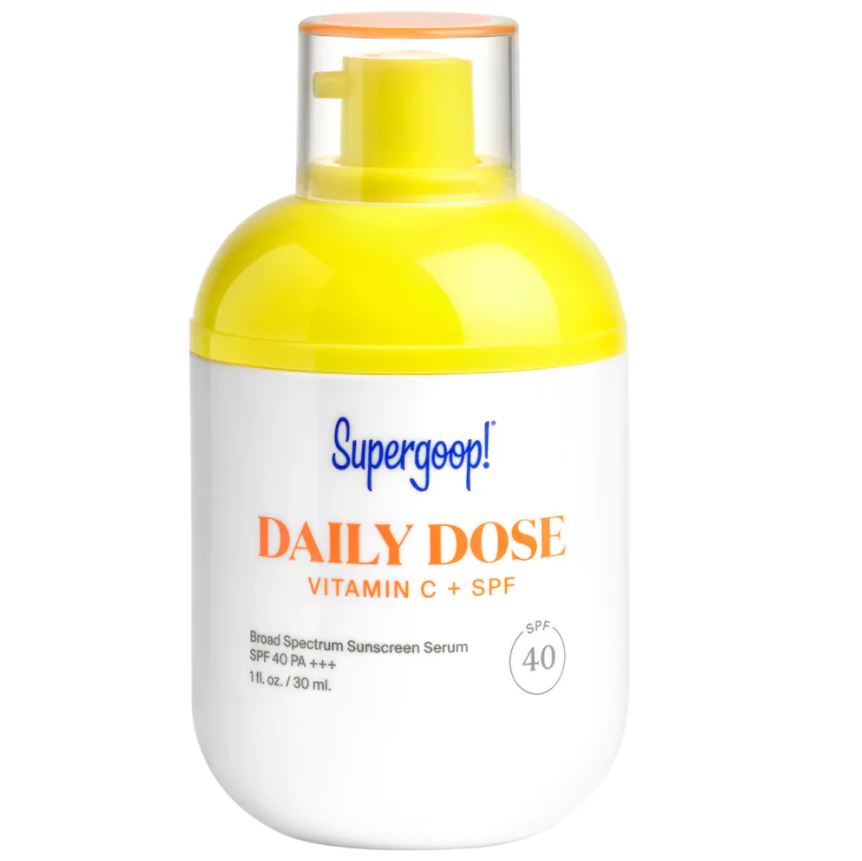 Supergoop! Daily Dose Vitamin C + SPF 40 Sunscreen Serum PA+++
Never forget how important it is to put on some SPF every time you step out. And the benefits of vitamin C are just too many to pen down. But, when they're fused, you get this high potency lightweight serum that brightens your skin and protects it from harmful rays that cause dark spots. In just a few applications, you'll see visible differences in your skin. An even texture, reduction in the appearance of pores, and a more radiant and youthful glow.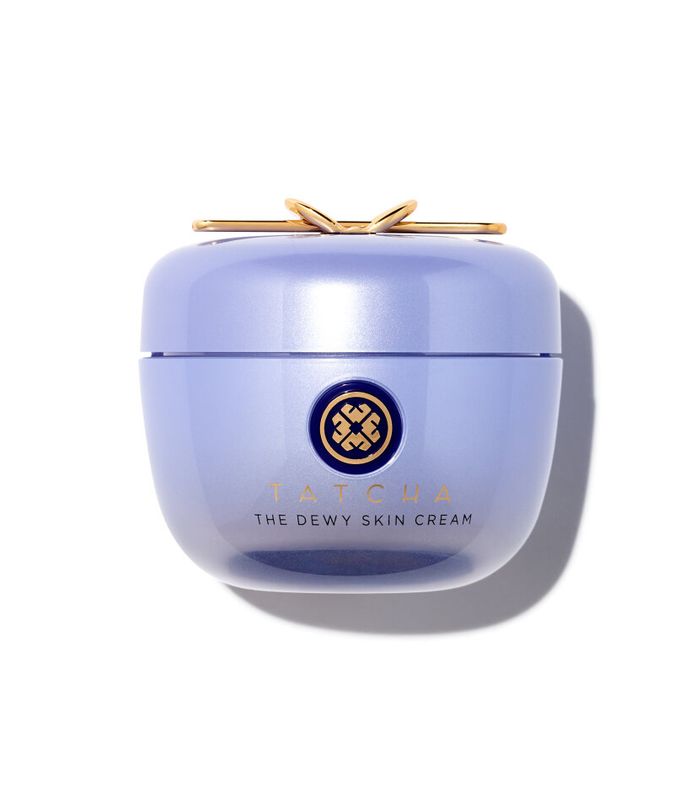 Tatcha The Dewy Skin Cream Plumping & Hydrating Moisturizer
The richer the cream is, the plumper your skin will be. This cream keeps your skin hydrated to give you a healthy glow. Loaded with Japanese purple rice, it has nutrients that can survive harsh environments and protect your skin from pollution, stress, and UV damage. It packs a punch of other ingredients that keeps your skin's moisture barrier intact, leaving it nourished and supple. The difference is immediately visible, and you'll have that youthful glow no matter how old you get.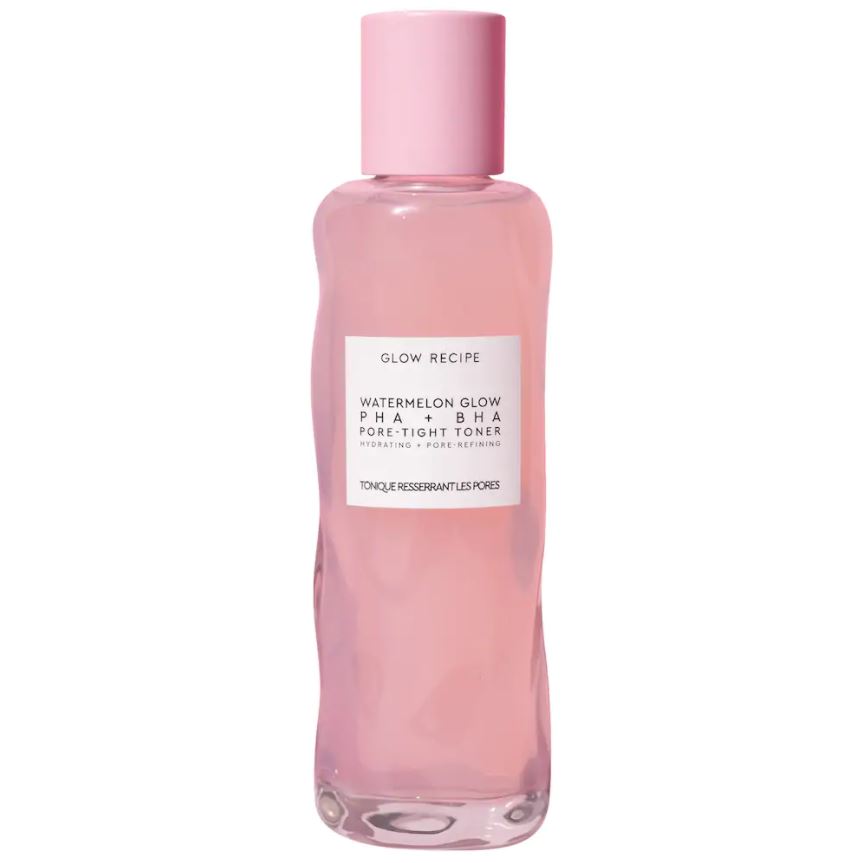 Glow Recipe Watermelon Glow PHA +BHA Pore-Tight Toner
This gentle watermelon toner keeps your skin perfectly hydrated and minimizes the appearance of pores. No matter what your skin type, it'll work wonders to target dryness, dullness, and uneven texture. The presence of watermelon extract gently soothes your skin, while the cactus water seals the moisture in your skin along with delivering the necessary antioxidants for a bouncy texture. And it even smells pretty good!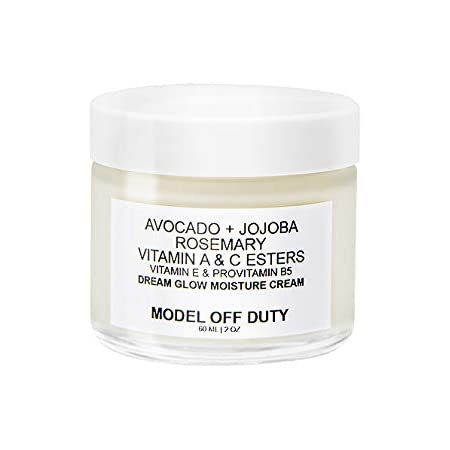 Model Off Duty Beauty Dream Glow Moisture Cream
All we want is a moisturizer that leaves our skin feeling rejuvenated and refreshed after a long day. We may have just found it. The Dream Glow Moisture Cream is the luxurious formula we only dreamed about. Each and every ingredient has been handpicked to ensure you get nothing but the best. Avocado, jojoba oil, and rosemary extract are some of the ingredients that deeply nourish your skin for the perfect finish. It also works wonders in the anti-aging process.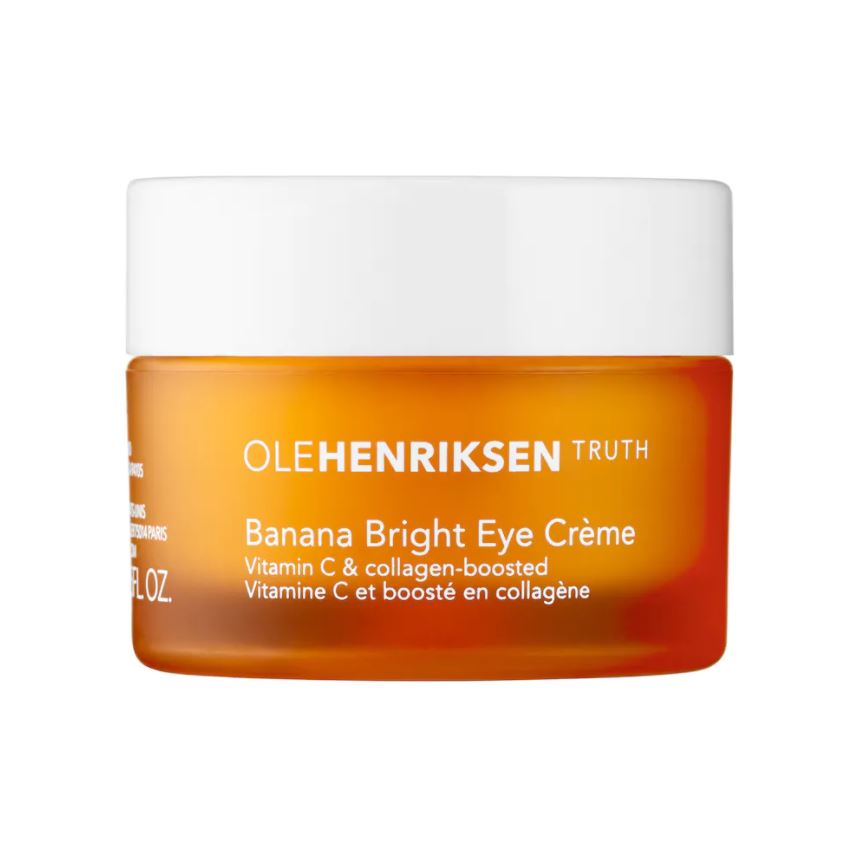 OLEHENRIKSEN Banana Bright Eye Crème
If you have an odd sleeping schedule, dark circles are inevitable. This vitamin C-rich eye crème is the answer you've been looking for. Perfect for all skin types, it effectively targets the signs of aging like fine lines and wrinkles, along with saying goodbye to dark circles. The texture of your skin will be smoothened so well by using this skincare product that it makes the application of concealer a lot easier.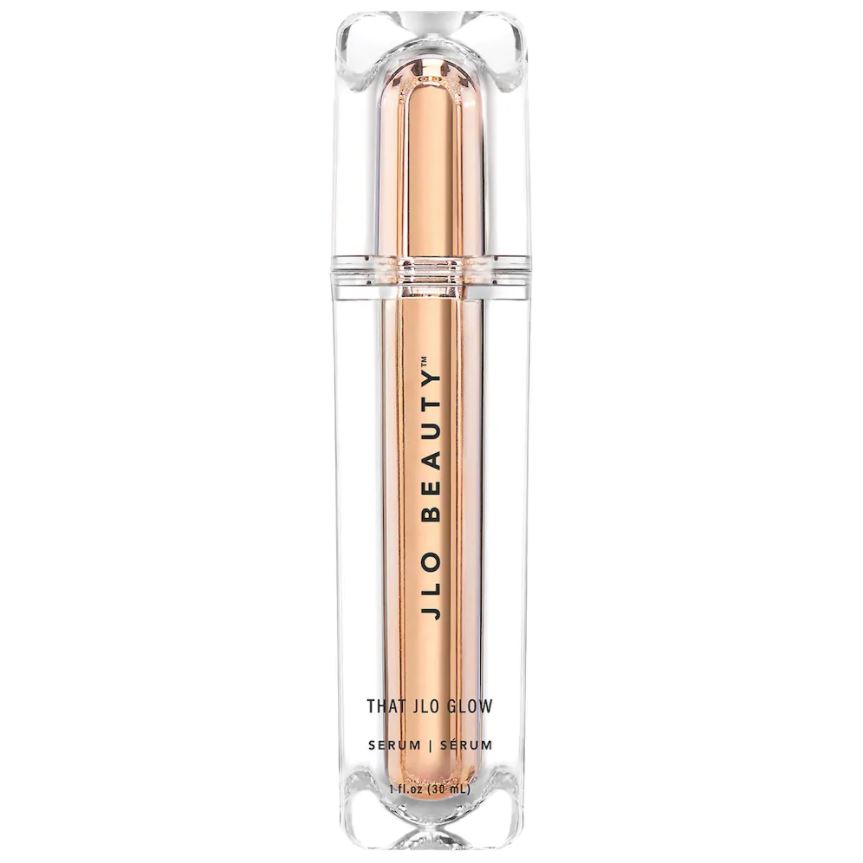 JLo Beauty That JLo Glow Serum with Olive Complex
It's no surprise that we all long for our skin to look as fantastic as Jennifer Lopez as we age. With her new beauty line, we might be able to achieve those skincare goals. Whatever your skin type is, this mega-rich gel serum will work all around to ensure your skin remains hydrated and as youthful as ever. The blend of ingredients keeps your complexion vibrant and smoother than you can imagine. It also keeps your skin firm while giving it the lift it needs.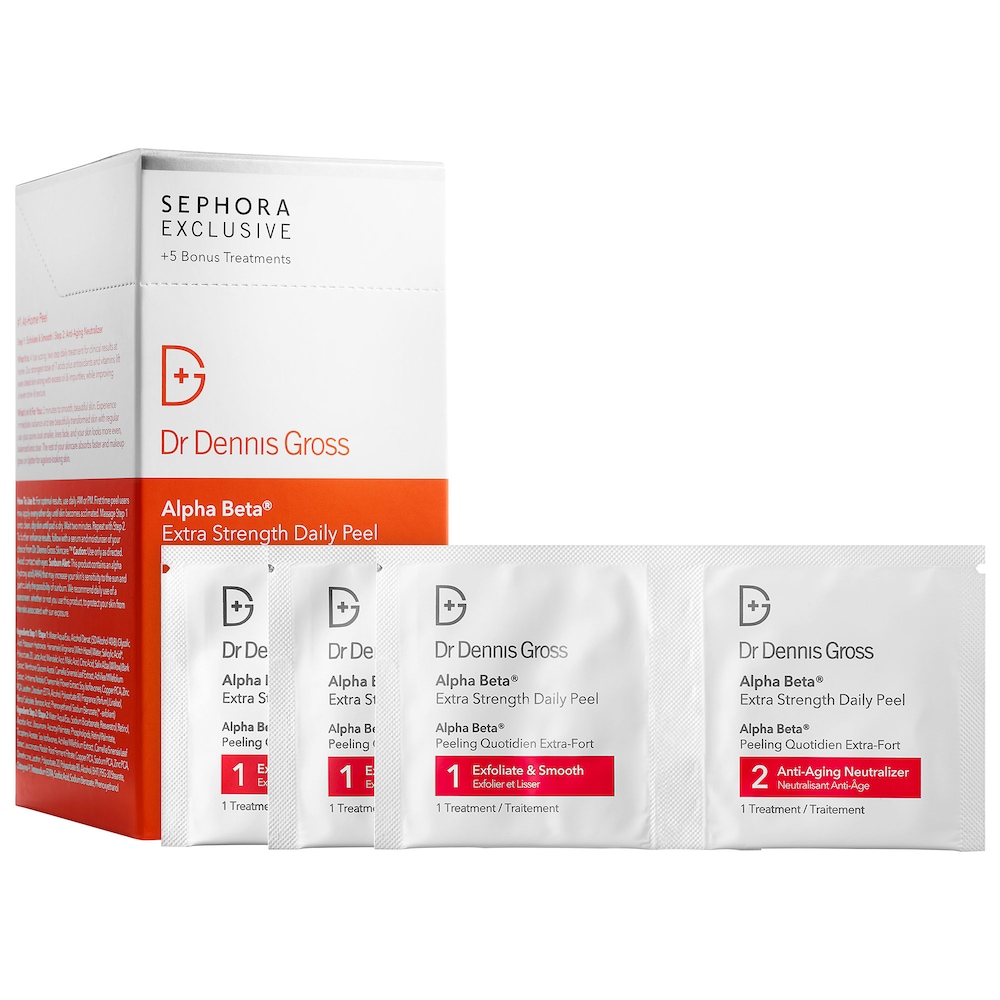 Dr. Dennis Gross Skincare Alpha Beta® Extra Strength Daily Peel
Don't forget to pamper your skin now and then with these daily peels. It's a two-step anti-aging AHA/BHA peel pad that has been infused with seven acids to visibly target the signs of aging and reduce the appearance of acne scars and pores. It also supports the production of natural collagen as well as natural cell renewal. You can visibly feel the firmness in your skin and the radiance that follows.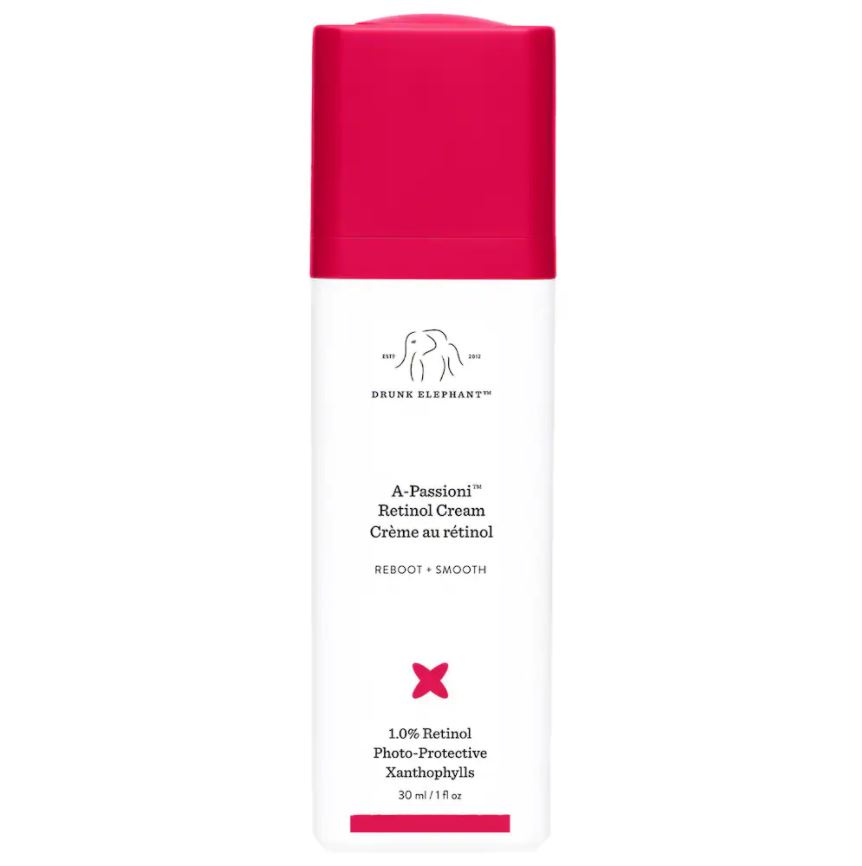 Drunk Elephant A-Passioni™ Retinol Cream
It's a known fact that retinol has its fair share of benefits on your skin, especially as you age. It effectively targets fine lines and wrinkles along with other signs of anti-aging. The supporting peptides restore the bounce and clarity to your skin, giving you an even texture without causing further irritation. It definitely packs a powerful blend that creates a defense against environmental stressors, locks in moisture, and keeps your skin thoroughly hydrated.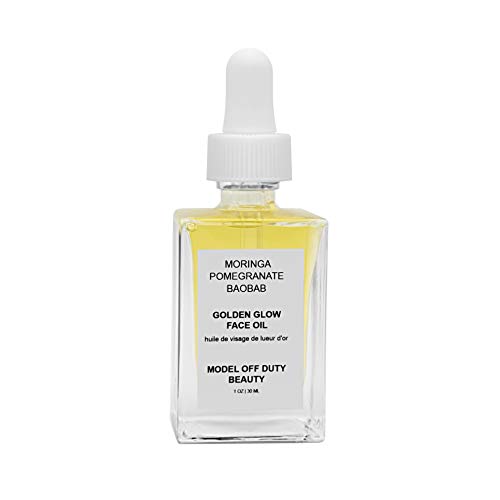 Model Off Duty Beauty Golden Glow Face Oil
With a careful selection of ingredients, this replenishing face oil is meant to keep your skin hydrated along with minimizing the appearance of fine lines and wrinkles, giving you that perfect radiant glow. It is infused with ingredients that have powerful anti-aging properties and also helps improve acne-prone skin. It contains most of the essential vitamins that nourish your skin and retains its elasticity. This might just be the game-changer you need.