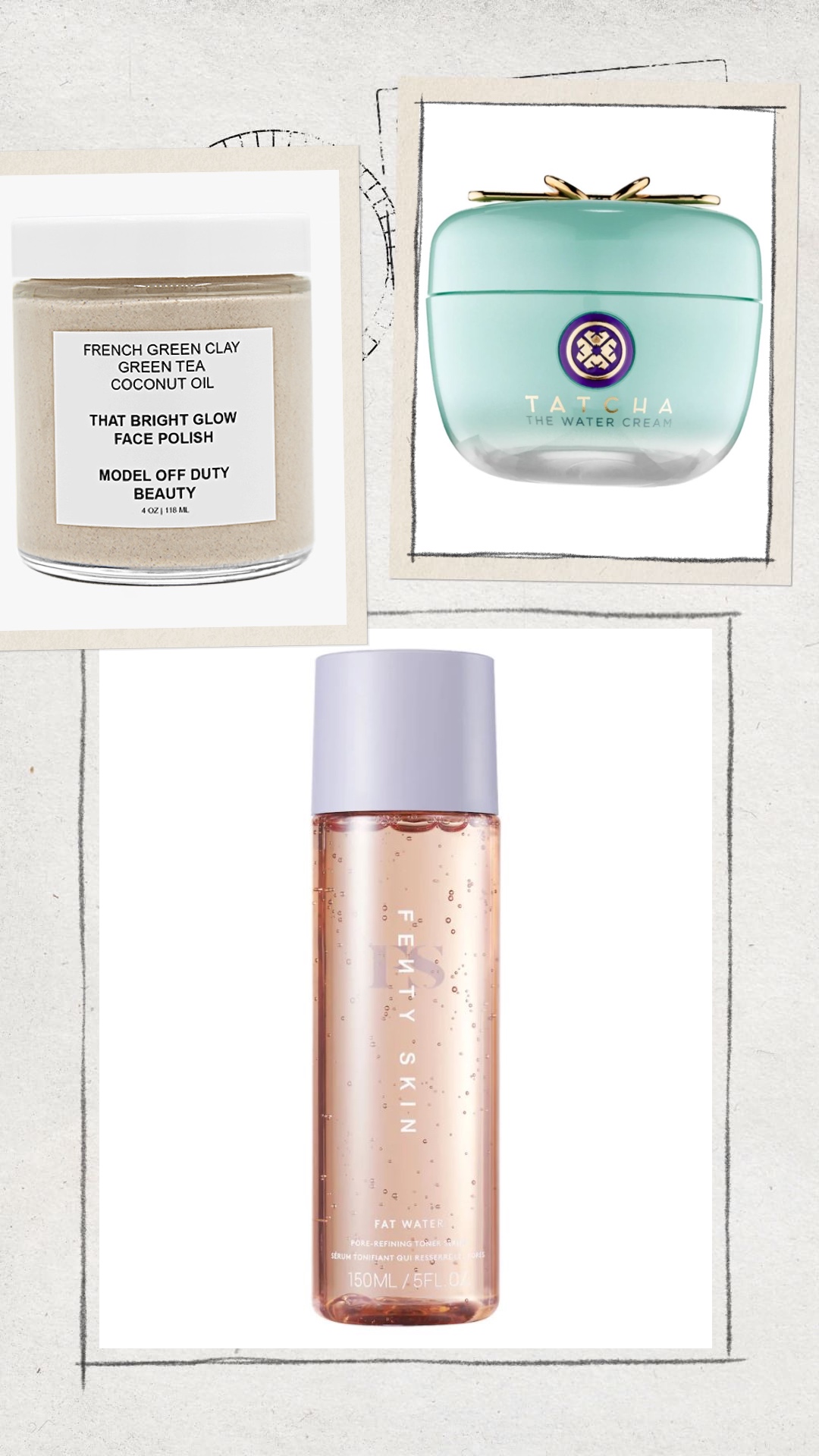 Simply defined, combination skin exhibits characteristics of more than one skin type. When you have an oily T-zone, with the rest of the face on the dry side of the spectrum, it is usually identified as combination skin. There many reasons that can cause combination skin. It can start from your genes, which means that if someone in your family has it, you're likely to have it too. The products you use can also have adverse effects on your skin and change its type. An increase or a drop in the temperature can also affect your skin. It can get oilier in the summer and drier during winters. Combination skin is perfectly normal and does not qualify as a serious skin condition in any way.
Combination skin isn't a skincare issue to be concerned about, because it is simply an indication of just how much oil (or how little oil) your skin produces from within. With that in mind, treating combination skin with care becomes more of a self-care/skincare thing rather than a cautionary skincare issue that must be feared.  So, how to treat combination skin? Learning how to take care of combination skin is an art that must not be forgotten. Below, we have laid out an elaborate skincare routine for combination skin.
How To Treat Combination Skin?
Combination skin can be easily treated once you follow a routine that fits you perfectly. Since combination skin means living with oily and dry skin at the same time, it's good to have products that remedy both skin types.
Remember to always incorporate cleansers to keep your skin free of impurities, especially after a long day. Using a gentle cleanser on your T-zone unclogs the pores. Exfoliating every once in a while helps remove dead skin cells and keeps your face fresh and oil-free. Sunscreen can never be forgotten every time you step out. This protects your skin from the damaging rays of the sun.
Combination Skincare Routine
1. Cleansers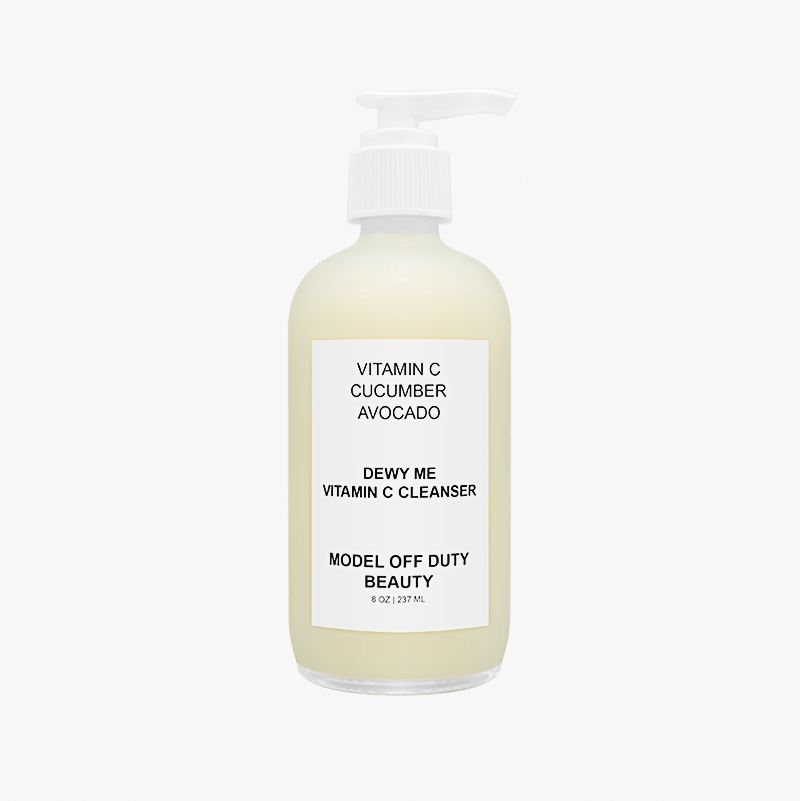 Model Off Duty Beauty Dewy Me Vitamin C Cleanser
Starting your day or ending it with a good cleanser is a must. And what's better than Vitamin C to cleanse the impurities of the day away while also preventing skin damage. It also stimulates collagen production and is a blessing in anti-aging treatments. This is a gentle foam cleanser infused with natural ingredients like cucumber that helps soothe and relieve puffy skin and avocado oil that nourishes and moisturizes the skin.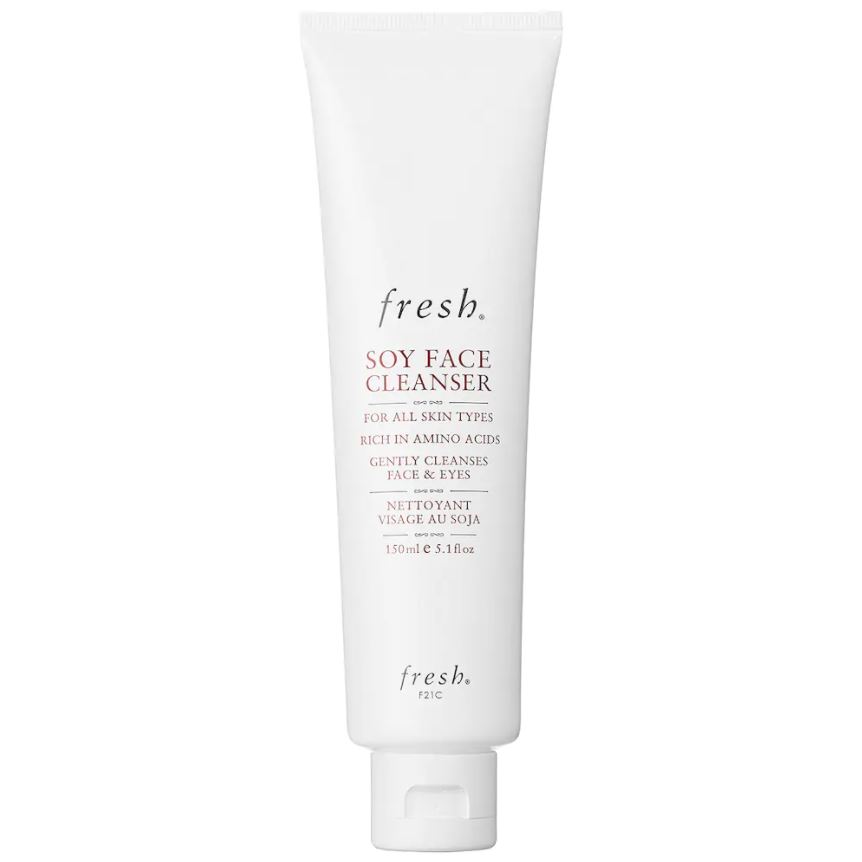 Fresh Soy Makeup Removing Face Wash
Along with keeping your skin hydrated, the Soy Face Cleanser washes away your makeup without any further irritation and leaves you with clean and balanced skin. This lightweight gel formulation is perfect on combination skin as it contains cucumber extract that soothes the skin and rosewater that has calming and balancing properties.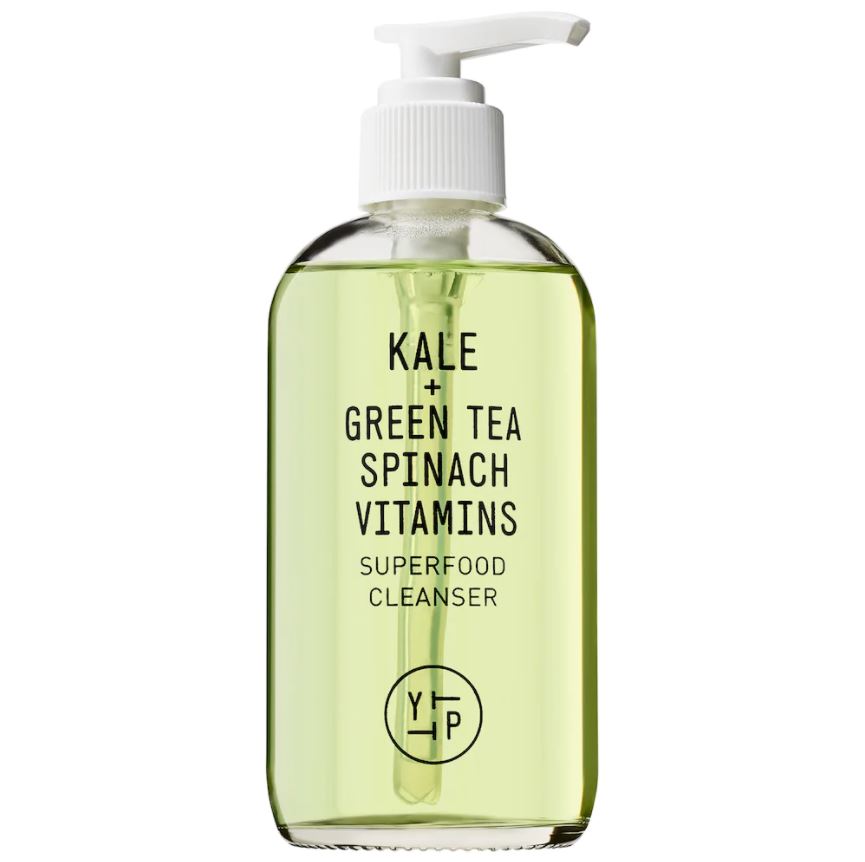 Youth To The People Superfood Antioxidant Cleanser
Formulated with cold-pressed antioxidants, this cleanser is the ultimate makeup remover as it prevents any further buildup in the pores and supports the skin's pH balance. As it is rich in phytonutrients and vitamins, kale's presence boosts your skin, giving it a visible glow. Spinach has cooling properties that soothe the skin, and green tea is a rich antioxidant that reduces the appearance of any visible signs of aging.
2. Exfoliators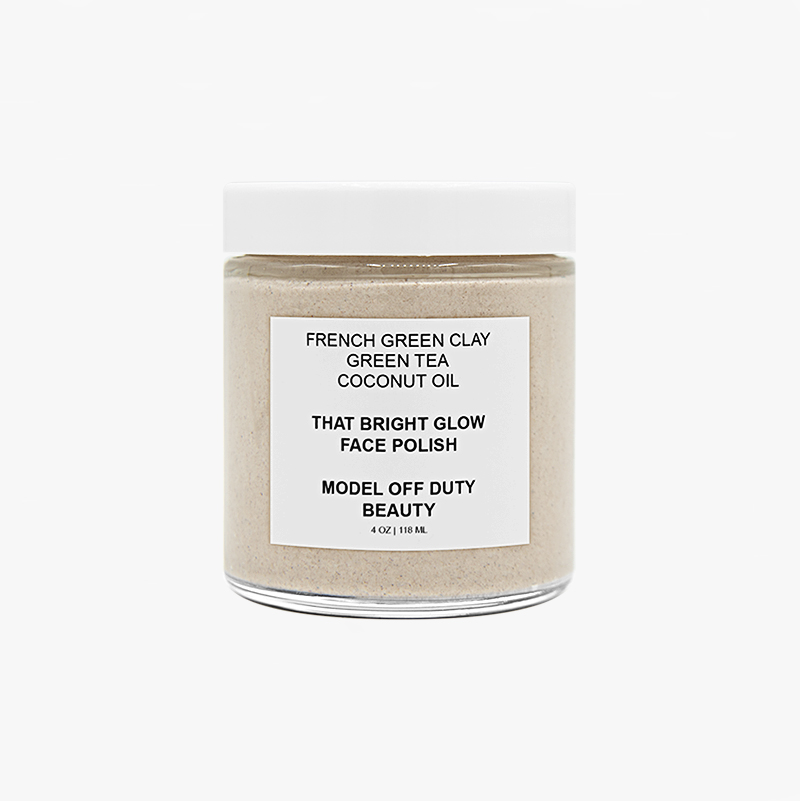 Model Off Duty Beauty That Bright Glow Face Polish
A face polish loaded with natural ingredients that exfoliate the skin and targets aging, dull skin tone with naturally derived skin smoothers and pumice. It is twice as powerful as a regular scrub. It is formulated with green tea with antioxidant properties to eliminate fine lines and wrinkles, french green clay that tightens and tones the skin, and reduces acne inflammation. The coconut oil in the exfoliator hydrates the skin to help improve elasticity and collagen production.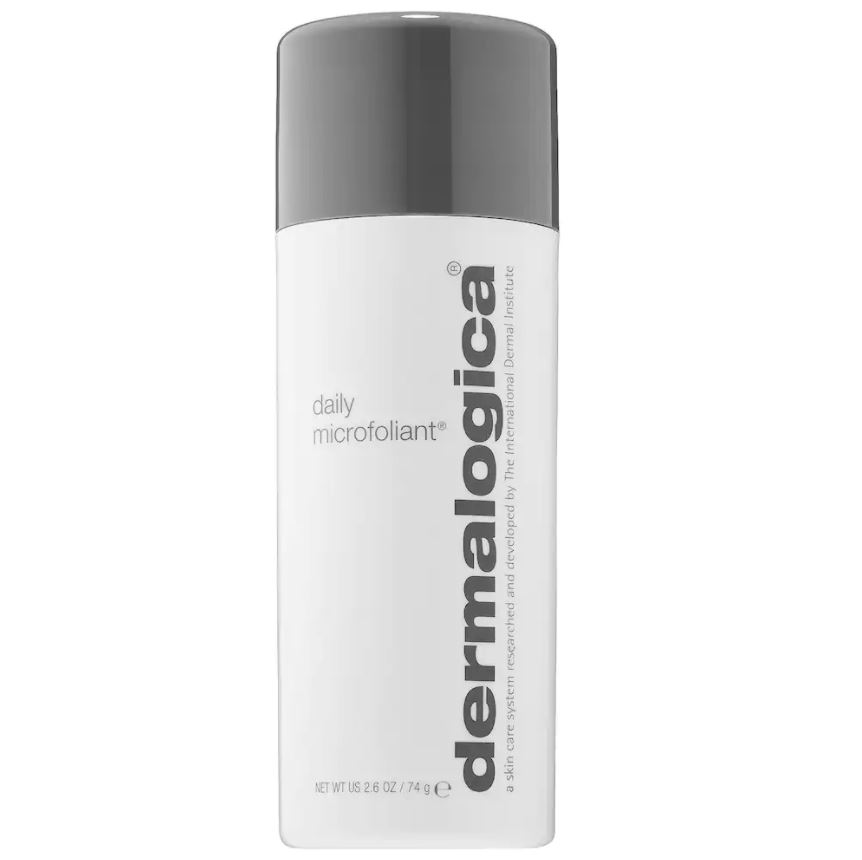 Dermalogica Daily Microfoliant Exfoliator
A lightweight rice-based powder exfoliant leaves your skin looking smoother and brighter than before. It is perfect for combination skin since it reduces the appearance of fines lines and wrinkles and visibly even the texture while giving a radiant glow. This formula activates with water and releases papain enzymes and salicylic acid that draws out the excess oil and keeps your skin hydrated to prevent any redness.
3. Toners & Serums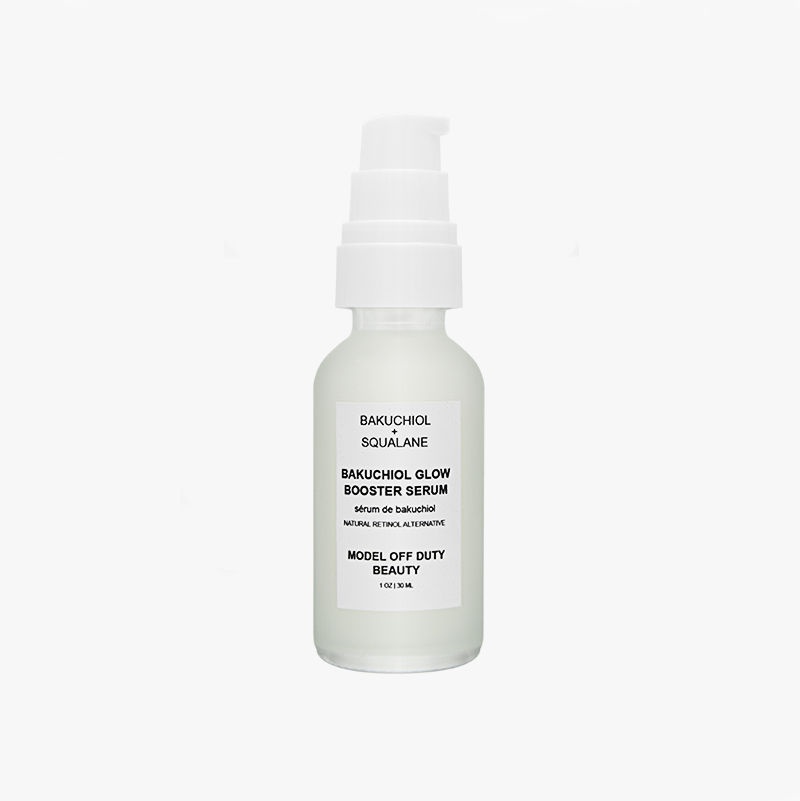 Model Off Duty Beauty Bakuchiol Glow Booster Serum
If you're looking for an alternative to retinol, your search ends here. Bakuchiol is a natural and a more gentle substitute for retinol. It improves your skin's elasticity and firmness, making it look like you're aging in reverse. It is also a collagen booster. Squalane balances the oil production and keeps your skin perfectly moisturized. Hyaluronic acid contributes to anti-aging, ensuring more supple-looking skin.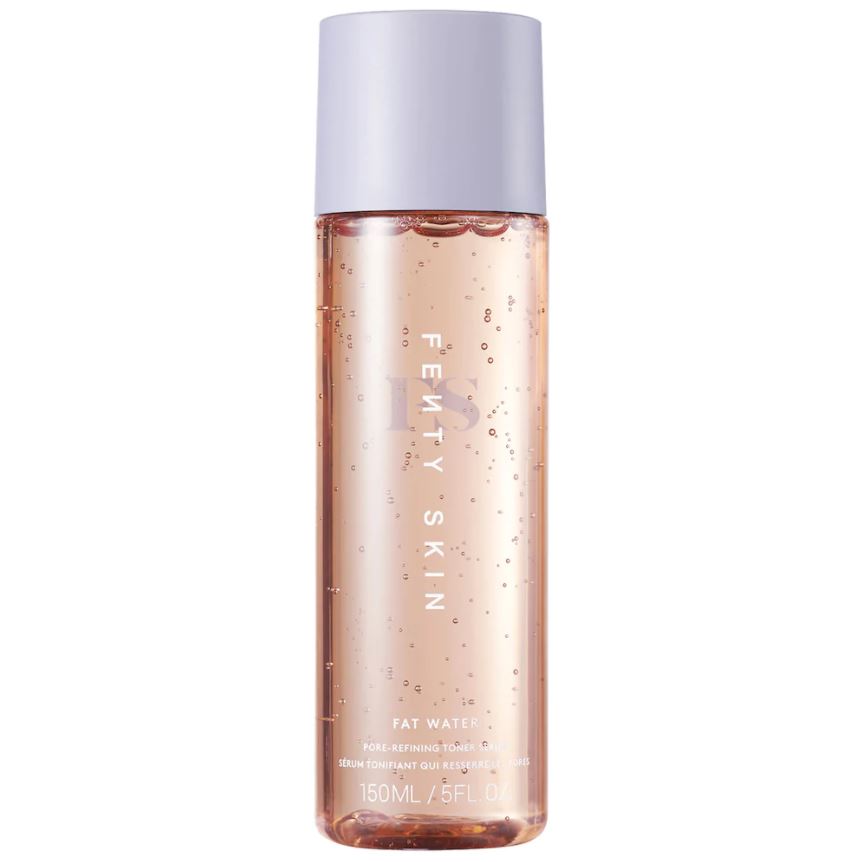 FENTY SKIN Fat Water Pore Refining Toner Serum
A two-in-one toner-serum product that works wonderfully on combination skin. It is formulated with niacinamide (B3) that targets dark spots and evens the skin tone. At the same time, Australian lemon myrtle and witch hazel water reduce the oil production within the skin and refine the pores. It also contains Barbados Cherry (Acerola) that has more vitamin C than an orange. This concoction leaves your skin hydrated with visible results.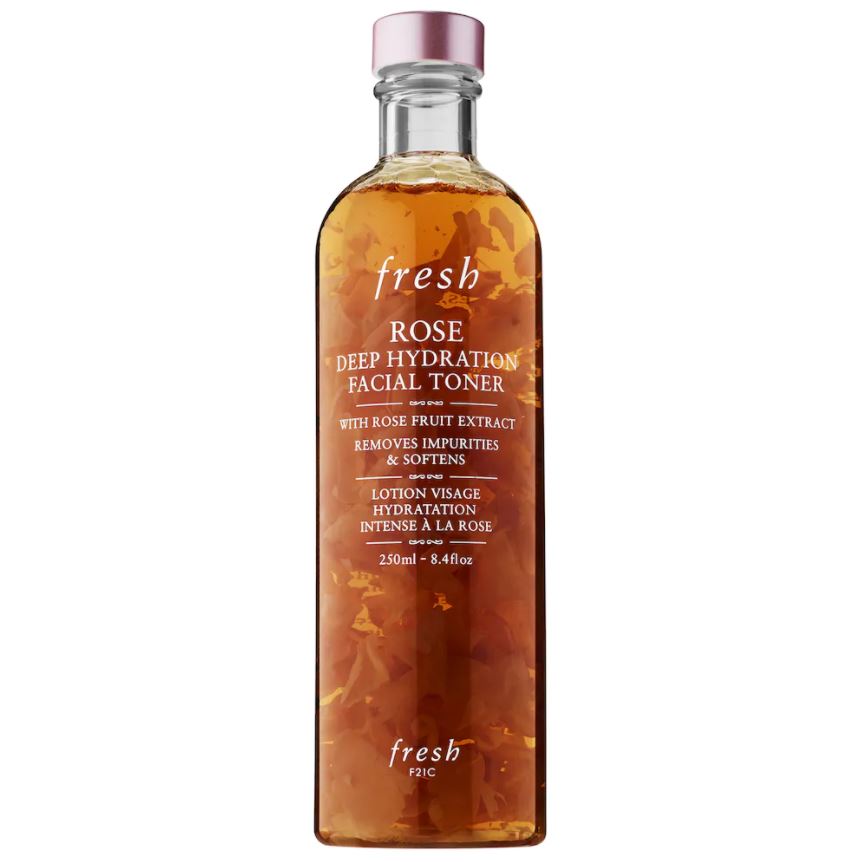 Fresh Rose & Hyaluronic Acid Deep Hydration Toner
Rose fruit extract is known for its toning properties, and rosewater soothes and nourishes the skin without completely stripping it. There is an undeniable amount of rose power infused in this bottle of toner that keeps your skin hydrated and clears impurities leaving you with unbelievably soft skin throughout the day.
4. Moisturizers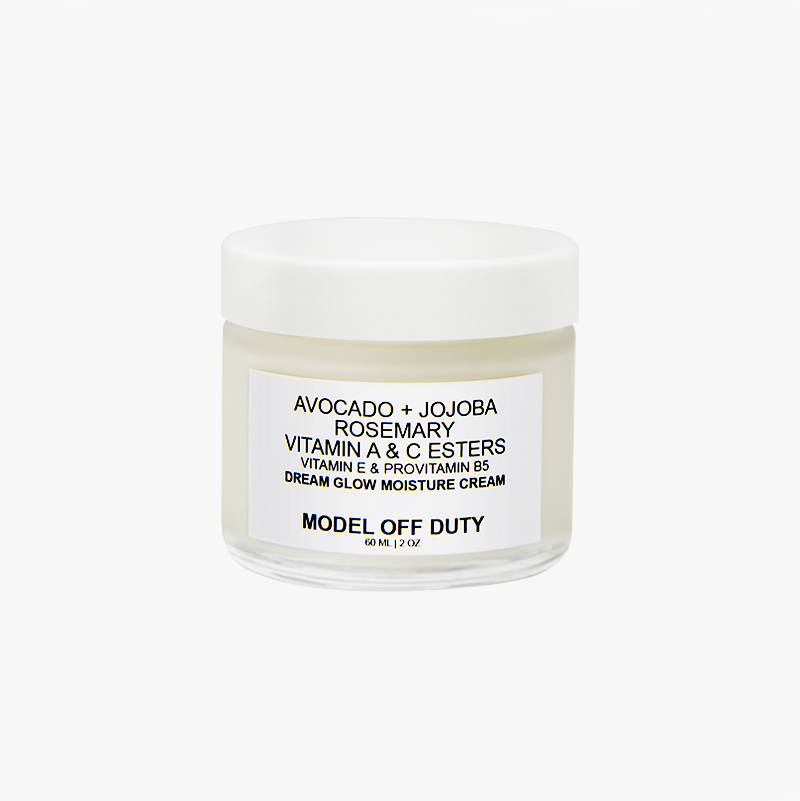 Model Off Duty Beauty Dream Glow Moisture Cream
The Dream Glow Moisture Cream is infused with ingredients that have been carefully selected to ensure your skin receives nothing but the best. This moisturizer rejuvenates your skin with avocado oil that has antioxidant and anti-inflammatory agents to keep your skin smooth, soft, and retain elasticity. Jojoba oil penetrates into the skin to moisturize it deeply and give it a healthy glow. It is also loaded with vitamins to give your skin the hydration it needs.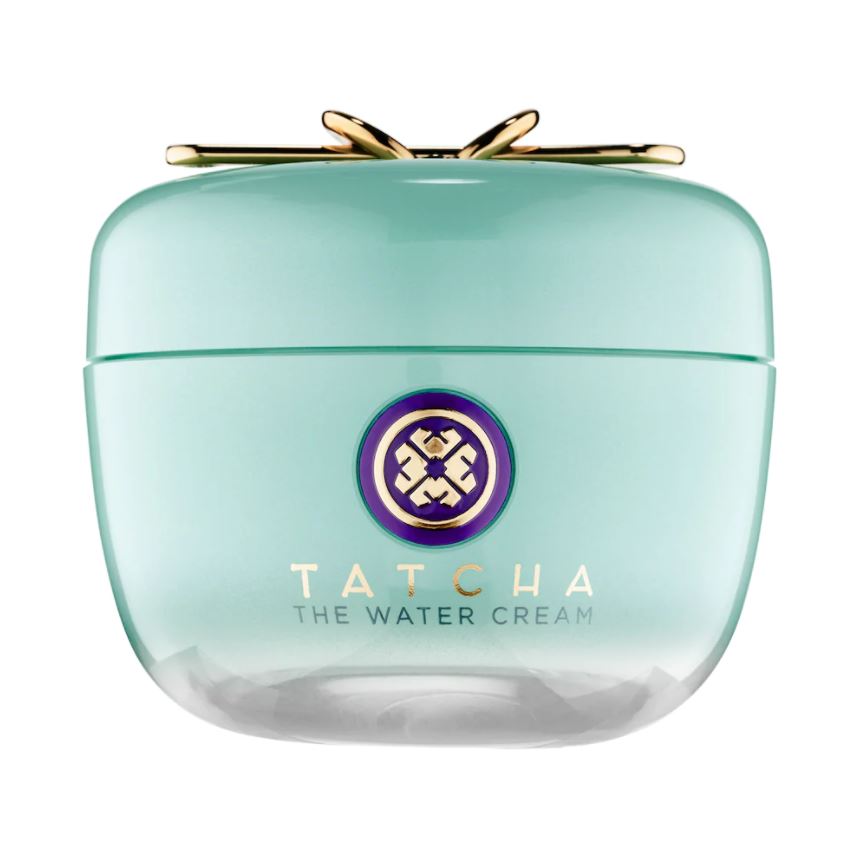 Tatcha The Water Cream Oil-Free Pore Minimizing Moisturizer
Suitable for all skin types, including combination skin, this is an oil-free, anti-aging water cream that provides optimal hydration. It contains a powerful blend of Japanese botanicals like wild rose that tightens the pores for a smoother texture, leopard lily to control excess oil, and purify the skin to support natural skin turnover, and hadasei-3 that has anti-aging properties to restore a more healthy radiance. Start each day with softer and healthier-looking skin.
5. SPF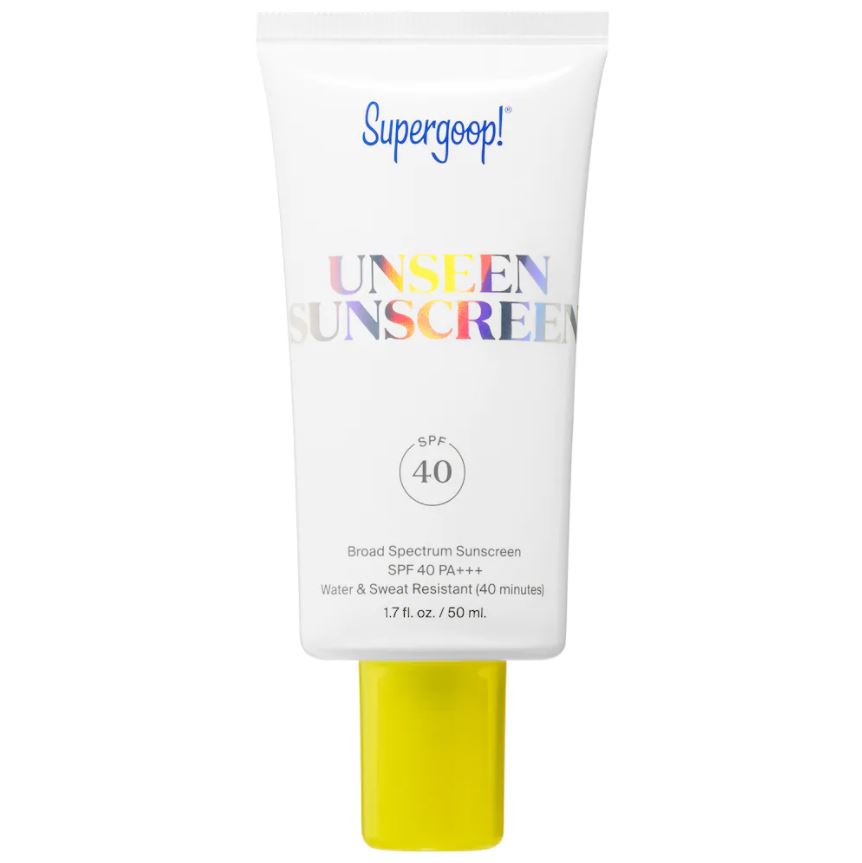 Supergoop! Unseen Sunscreen SPF 40 PA+++
No matter where you go during the day, remember that SPF is your best friend. This SPF-infused sunscreen keeps your skin protected and hydrated while protecting it from blue-light emissions at all times. It also doubles as a primer, which preps your skin for the toughest of makeup applications. It simultaneously deals with fine lines, wrinkles, and pores for a visibly smoother texture.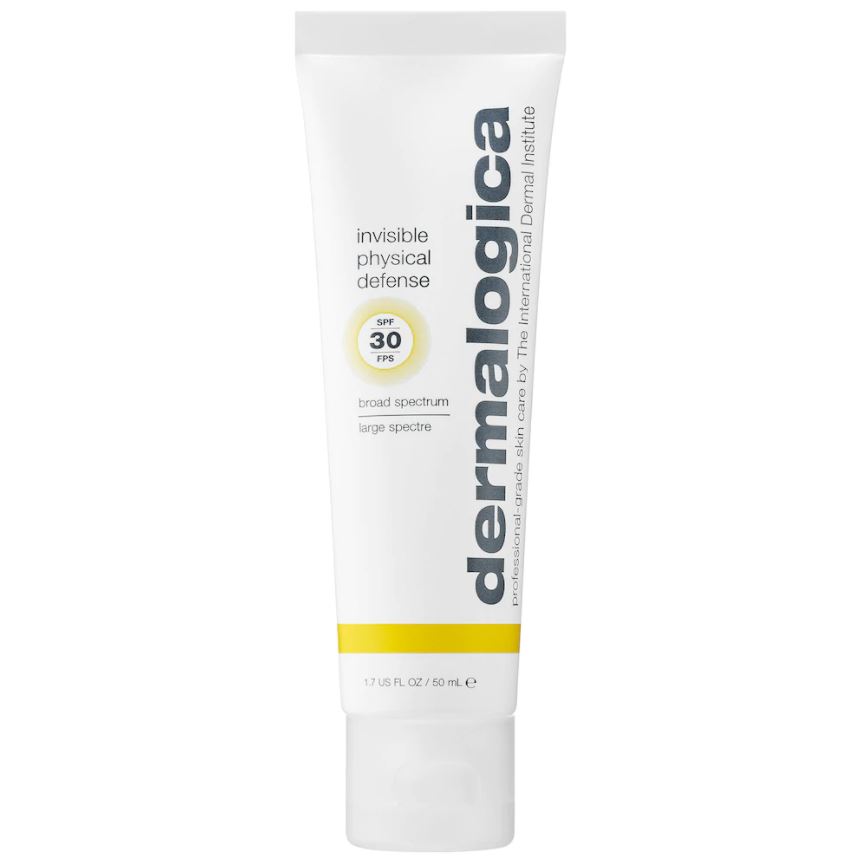 Dermalogica Invisible Physical Defense Sunscreen SPF 30
Formulated for all skin types and skin tones, this lightweight lotion blends effortlessly under your makeup for a smoother finish. It is infused with green tea that is loaded with antioxidants that soothe and support the skin. The mushroom complex acts as a calming agent to reduce any UV-induced irritation. It is an overall protectant to your skin and reduces excess oiliness and prevents dryness.
Up Next: Rebalance oily skin with these 7 lightweight, powerpacked serums