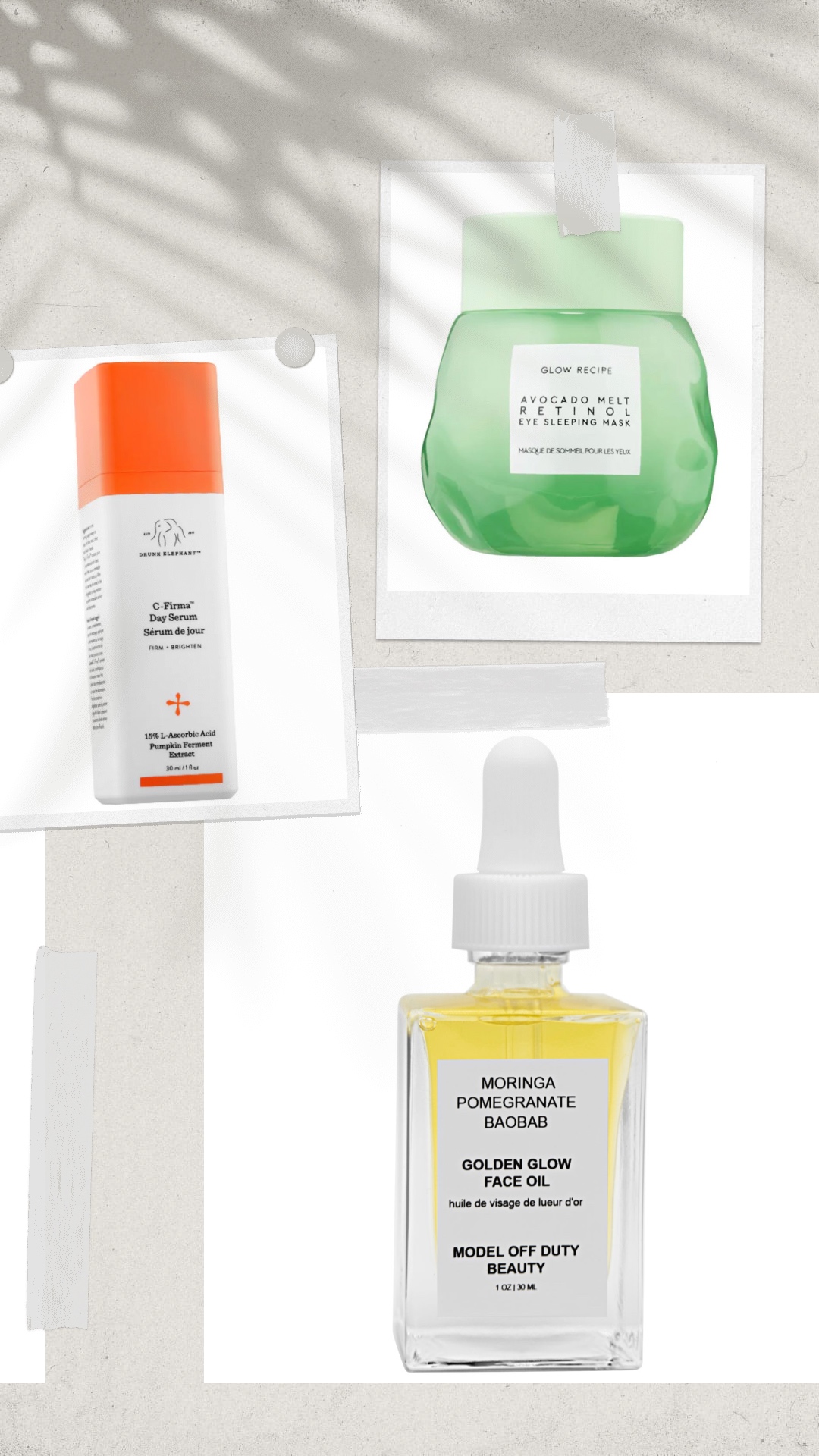 Maintaining a skincare routine for the best results requires a lot of patience and dedication. You'll go through a variety of products trying to perfect the routine, but when you find the ultimate routine that fits your skin, you'll know it was worth all the hassle. Let's discuss how to get soft skin.
Now, we go through a lot of new products and categories (which we love!) to make sure you get nothing but the best when it comes to skincare. We also love a good self-care session now and then, which makes us even more eager to find out what's the latest in skincare.
After a thorough search, we've narrowed down some pretty interesting products that immediately grabbed our attention. If soft skin is what you want, soft skin is what you're going to get. So go ahead and experiment a little with these interesting products for skincare and enjoy the results.
How To Get Soft Skin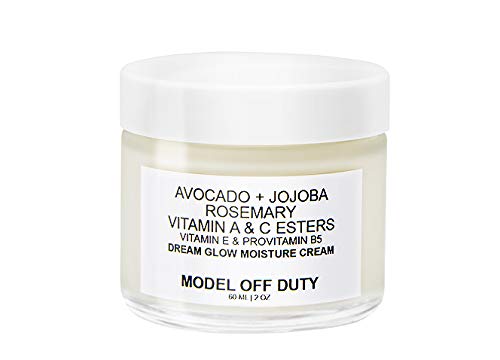 Model Off Duty Beauty Dream Glow Moisture Cream
The ingredients that make up this luxurious moisturizing cream have been carefully hand-selected to soothe and protect your skin. One of the most interesting products for skincare, this moisture cream is a completely natural concoction that helps your skin stay smooth while providing a healthy glow and also eliminating the appearance of fine lines and wrinkles.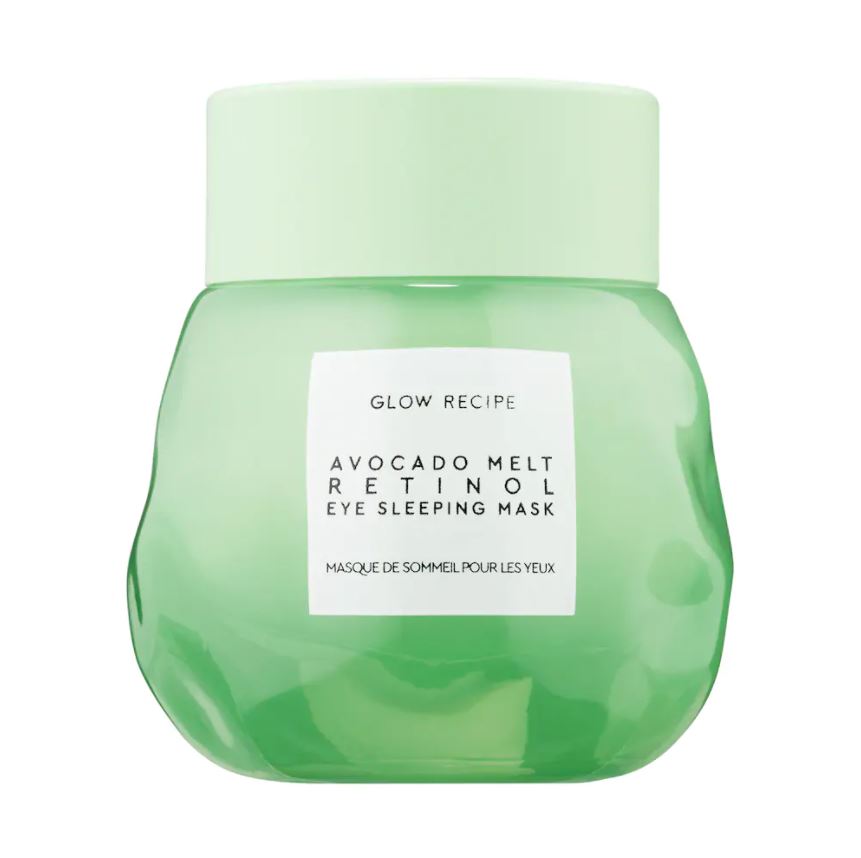 Glow Recipe Avocado Melt Retinol Eye Sleeping Mask
By far, the best eye mask you'll ever get your hands on. It is formulated with avocado, which is rich in antioxidants that target the visible signs of aging as well as environmental stressors. Encapsulated retinol evens your skin tone and works its miracle on the damage caused by exposure to pollutants while the coffeeberry revitalizes and soothes your skin. You can now say goodbye to dark circles and puffiness as long as you have this on your side.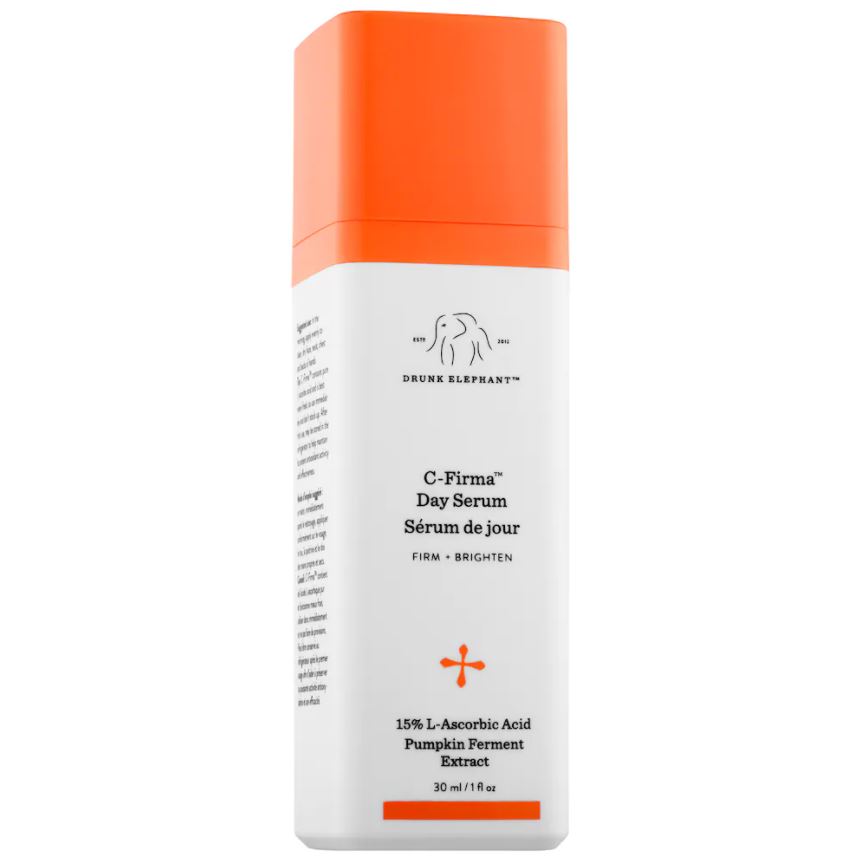 Drunk Elephant C-Firma™ Vitamin C Day Serum
Vitamin C really ought to be your skin's best friend by now. This potent vitamin C serum is packed with all the antioxidants and nutrients to give your skin a boost of radiance and say goodbye to any signs of aging. It also has fruit enzymes that dissolve dead surface skin cells and minimize the appearance of pores. Your skin will definitely thank you for this.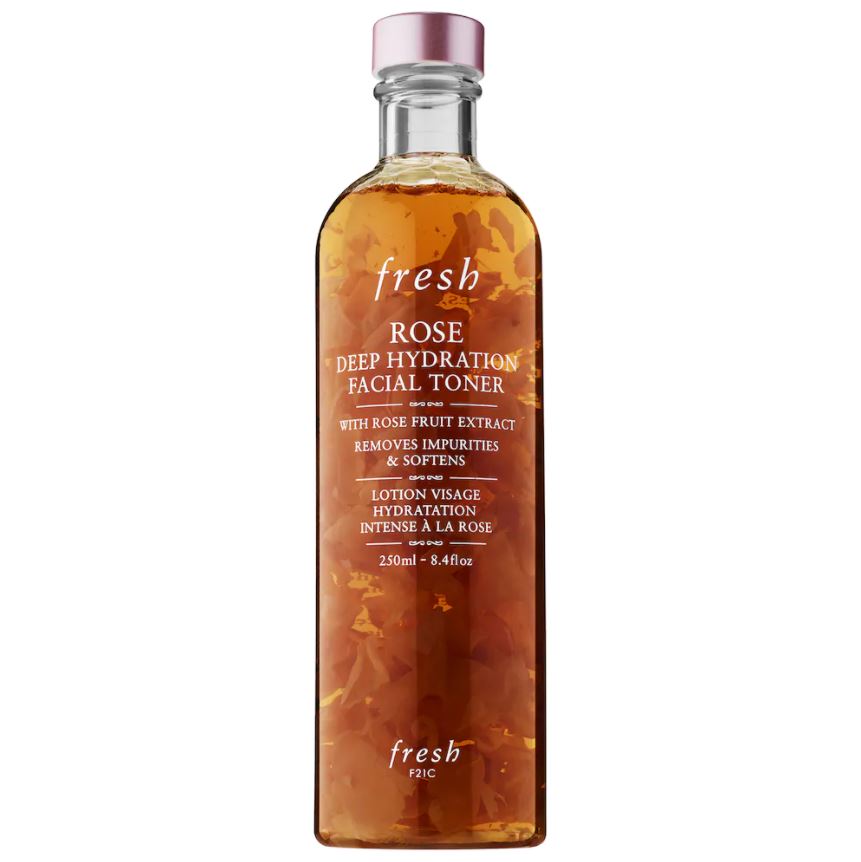 Fresh Rose & Hyaluronic Acid Deep Hydration Toner
Nothing beats the power of rose. This toner proves exactly that. Infused with toning rose fruit extract and rose fruit water, it soothes and nourishes your skin for a more supple texture. It also clears your skin of any impurities and locks in moisture to keep it hydrated and smooth as silk. And you can see just how much rose has gone into this with the added petals.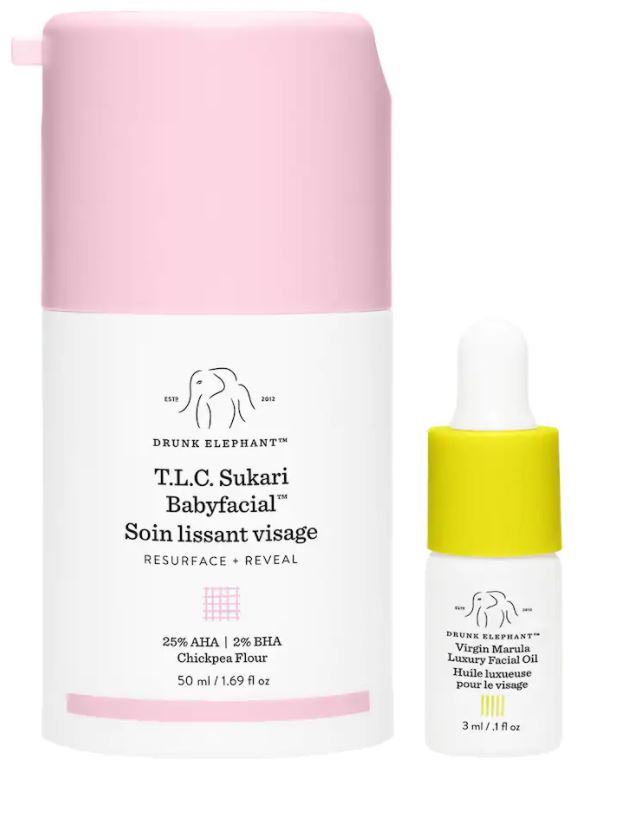 Drunk Elephant T.L.C. Sukari Babyfacial™ AHA + BHA Mask
This AHA/BHA facial treatment is about to make your skin feel as good as new. It's a lightweight mask formula that is meant to clarify your skin along with improving the texture and tone for a more youthful appearance. It effectively targets fine lines and wrinkles as well as dark spots for a brighter complexion. It's designed for all skin types, so you needn't worry about redness or irritation at all.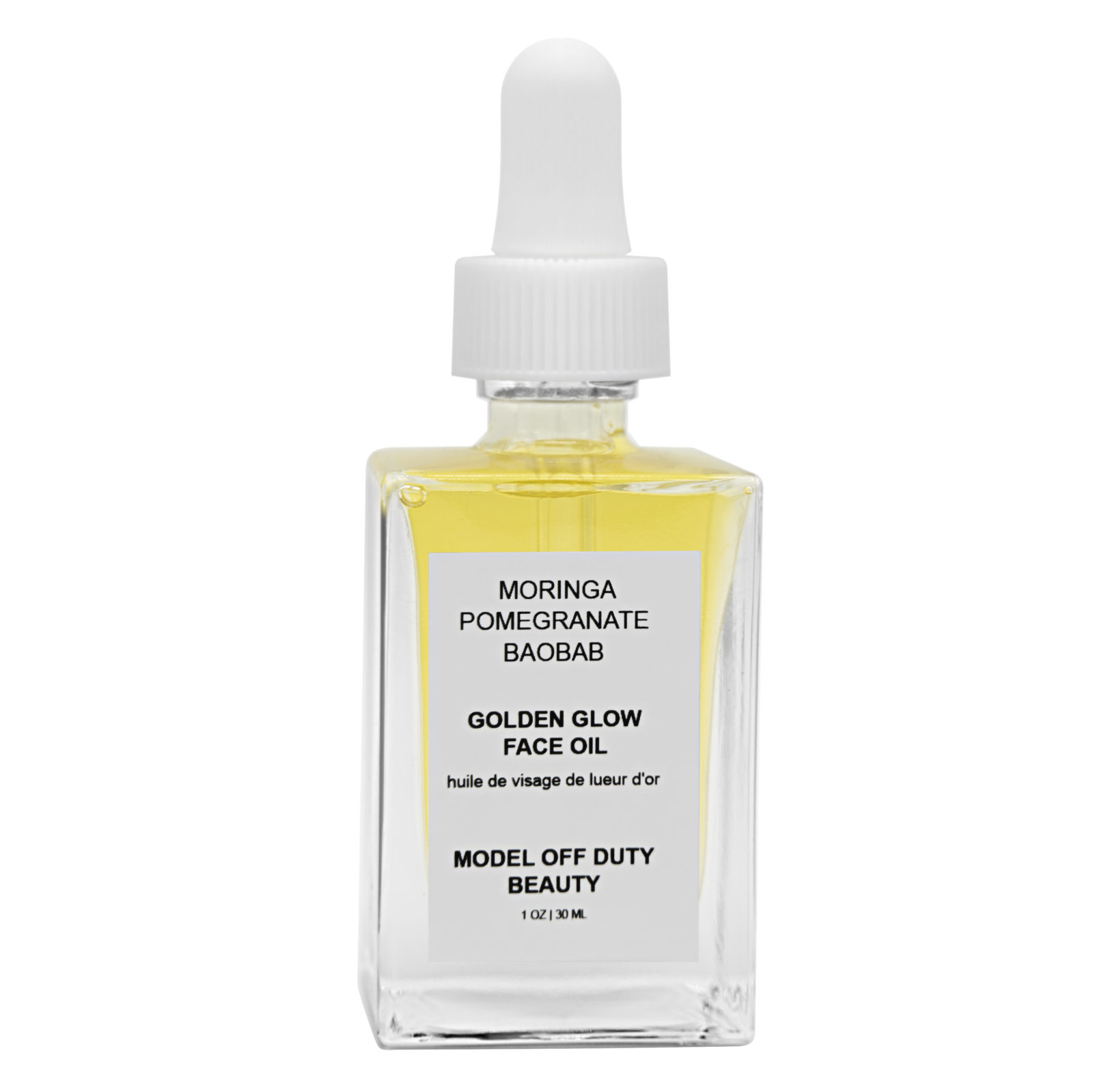 Model Off Duty Beauty Golden Glow Face Oil
Give your skin the rejuvenation it needs with the Golden Glow Face Oil. This formula replenishes your skin with superfoods to keep it hydrated and reduce the appearance of fine lines and wrinkles. It gives you a radiant glow for days. The blend of ingredients has antiseptic and anti-inflammatory properties that work wonders on acne-prone skin. It also keeps your skin healthy while retaining its elasticity.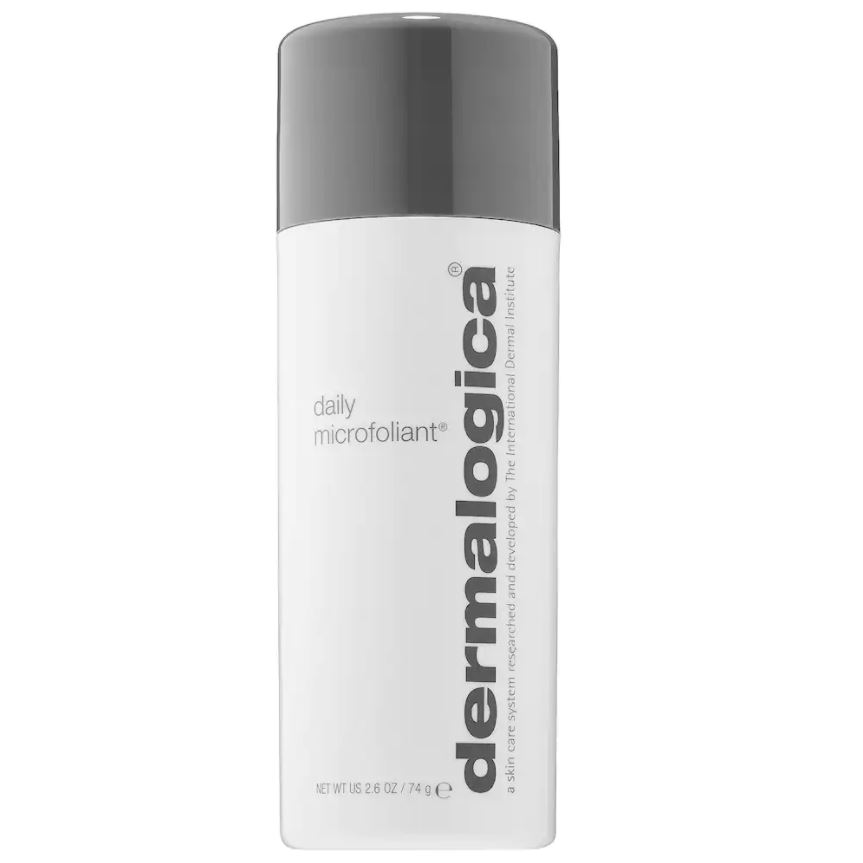 Dermalogica Daily Microfoliant Exfoliator
Exfoliating is an incredibly important step in your skincare routine, and it's a crime to skip it. But never overdo it, or it can have severely damaging effects on your skin. Lucky for you, we found one that'll work perfectly. This gentle, rice-based powder exfoliant leaves your skin feeling smoother and looking a lot brighter. It's a formula that activates with water and releases the essential ingredients that target hyperpigmentation and minimizes the appearance of wrinkles.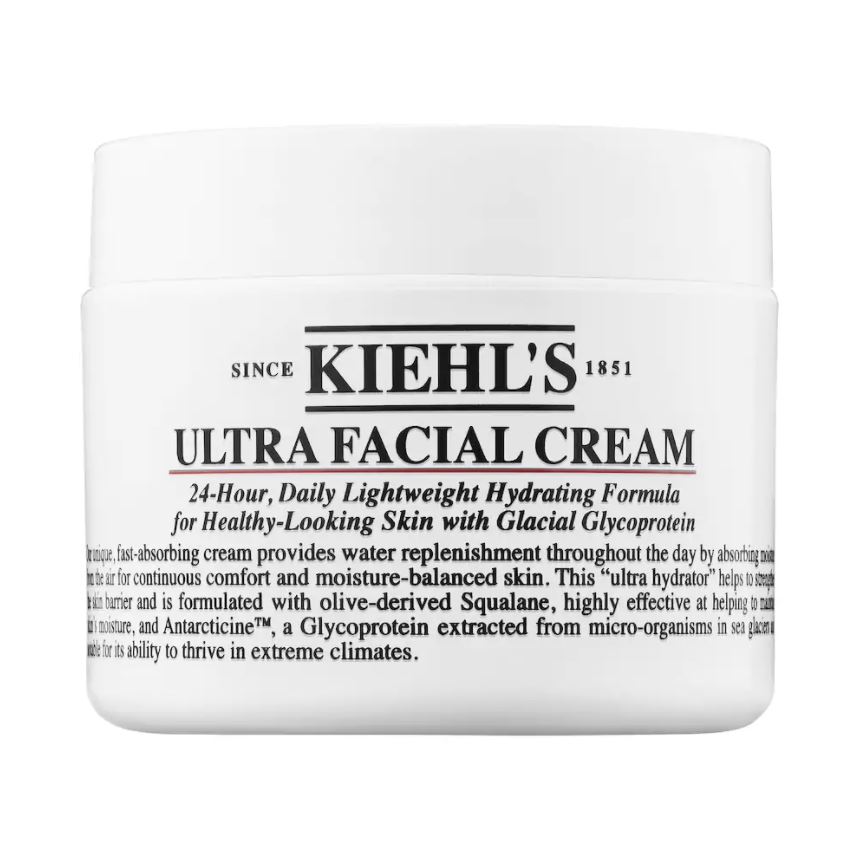 Kiehl's Since 1851 Ultra Facial Cream
The ultimate best-selling face moisturizer that your skin will thank you for. Free of any parabens and sulfates, this formula locks in the moisture and keeps your skin hydrated all day long. It is an ideal face cream that can be used during the day or at night and is perfect for all skin types.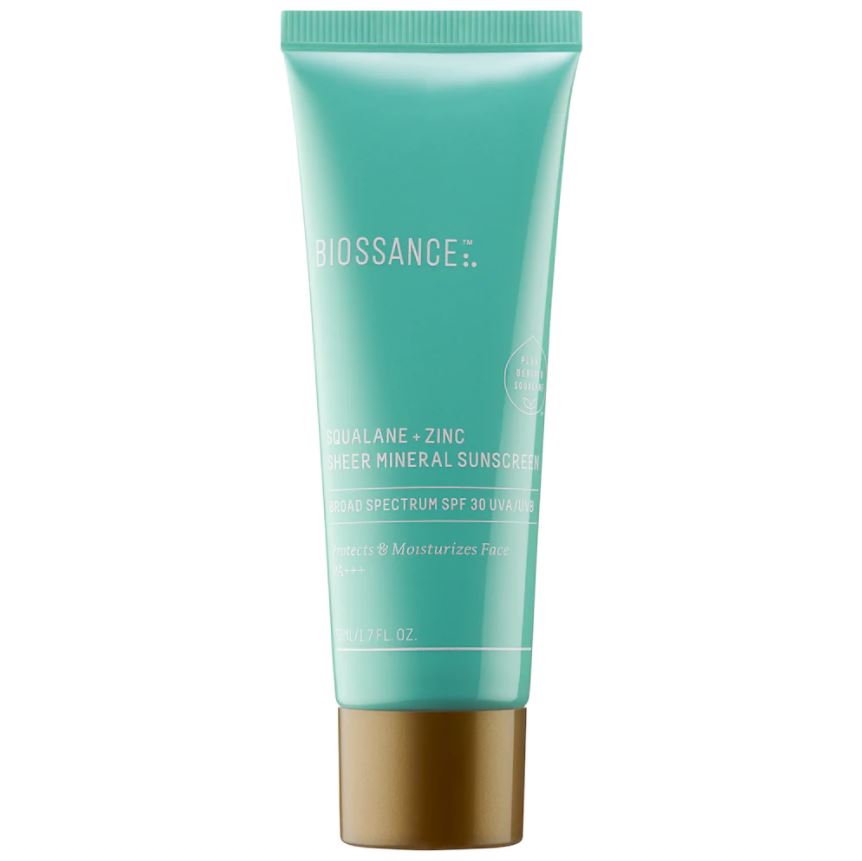 Biossance Squalane + Zinc Sheer Mineral Sunscreen SPF 30 PA +++
Never leave your house without some SPF. This lightweight lotion is a super sheer, 100 percent non-nano zinc SPF 30 sunscreen that protects all skin types and tones for a perfect finish. The selection of ingredients provides a protective barrier from harmful rays while keeping your skin cool and calm. It also ensures that moisture remains locked, keeping your skin hydrated.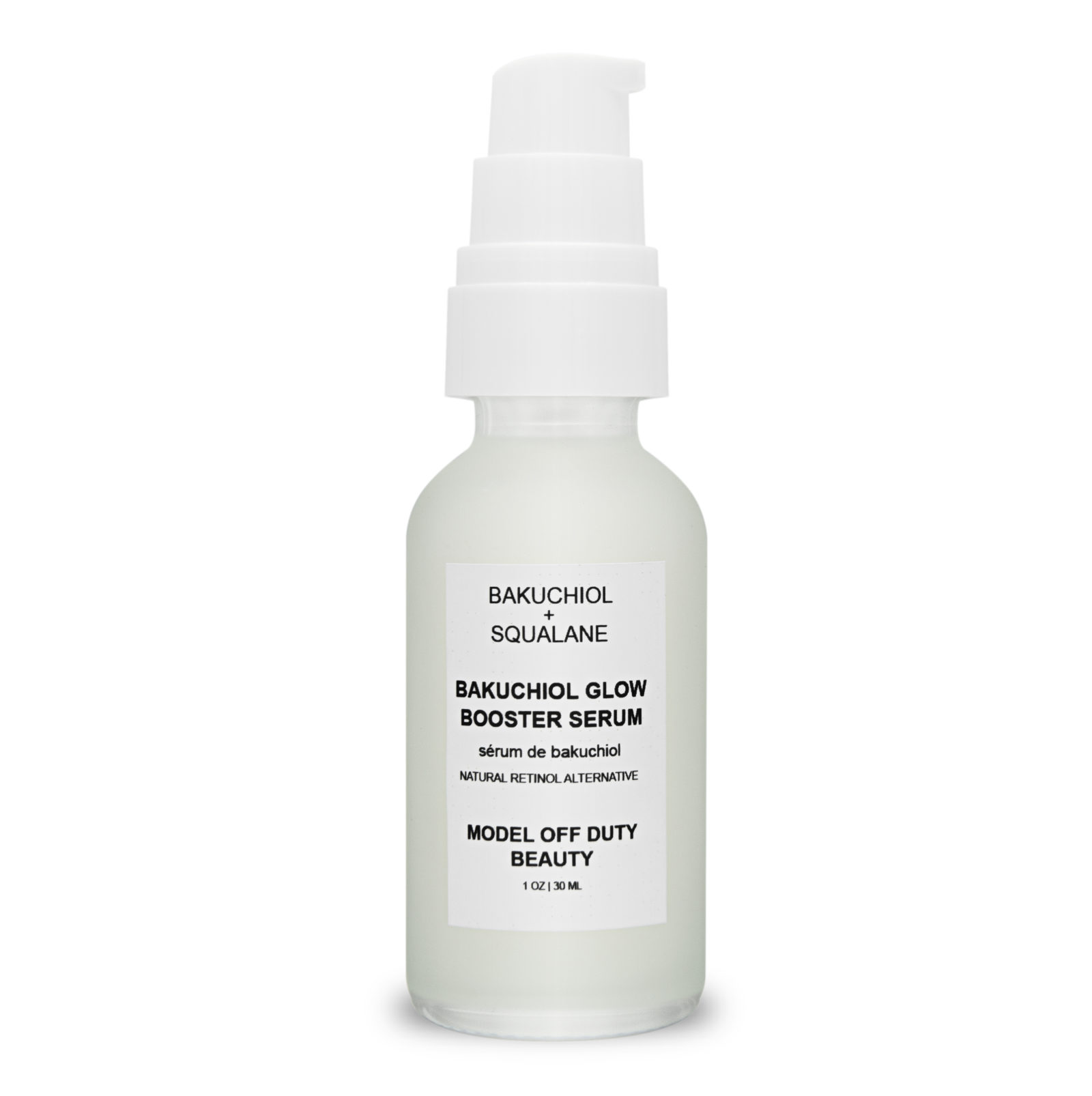 Model Off Duty Beauty Bakuchiol Glow Booster Serum
Bakuchiol is a known natural and more gentle alternative to retinol in the beauty world. This serum, which is one of the most interesting products for skincare, is formulated to boost the production of collagen and elastin to eliminate the appearance of fines lines and wrinkles. It also balances the production of oil to retain just the right amount of moisture in your skin. It's definitely the best product to have in your anti-aging skincare routine.
Up Next: 11 beauty products of the week every beauty aficionado is obsessed with