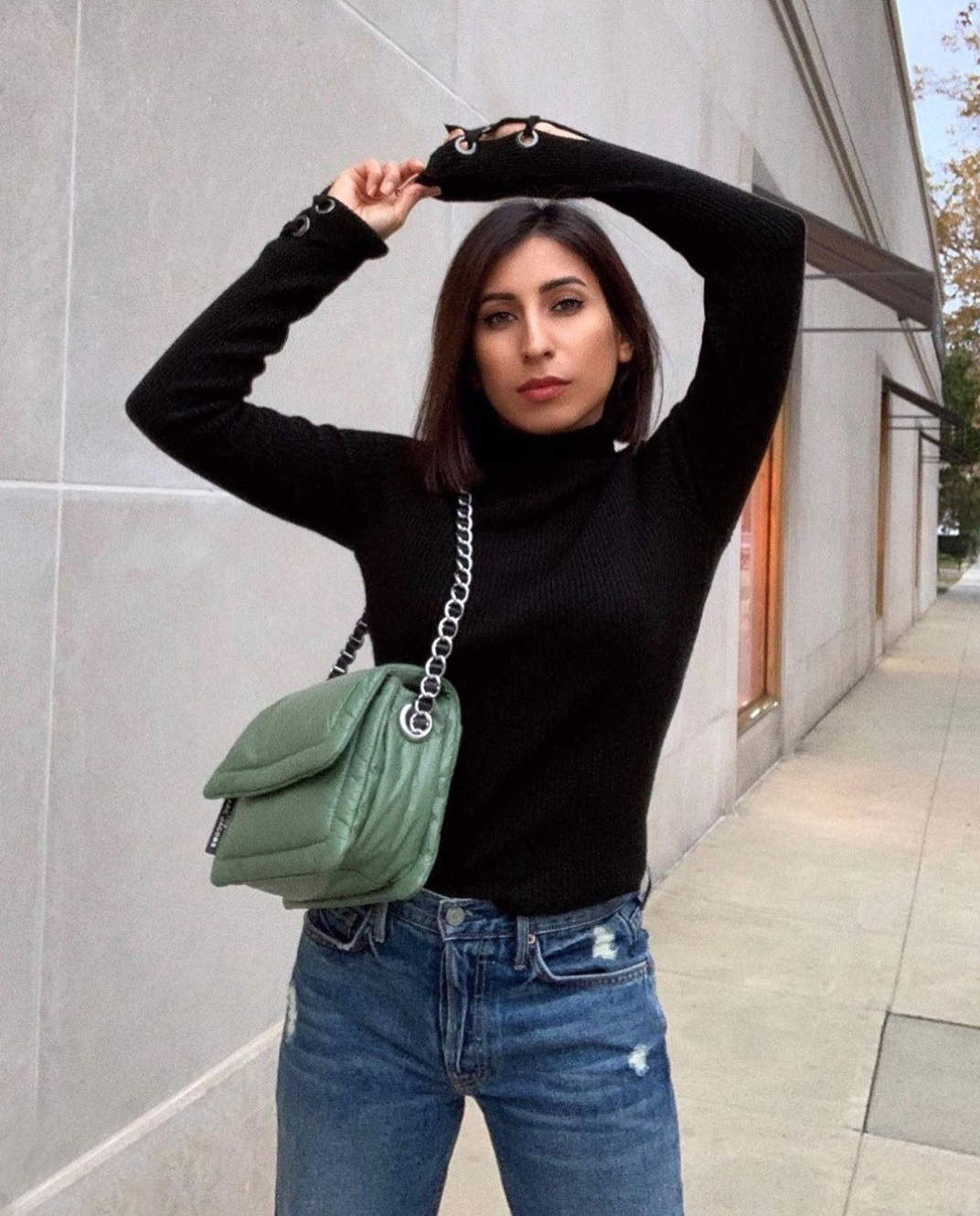 With the official arrival of winter, it's the time to welcome chilly evenings, hot chocolate, and most of all, warm and cuddly sweaters! The season comes with endless cozy moments a calmer headspace. Nevertheless, the best part about the season change is a brand-new chance to completely revamp your wardrobe. And, stocking up on cute winter sweaters is our favorite winter activity. That is why we wanted to share our favorite Nordstrom sweaters with you all. We have handpicked all the exceptionally good-looking ones, that's not the best part about them. The best part is, that we have carefully picked versatile products that have the best fabric and the best prices. To be precise, every Nordstrom product on the list is under $50. That is why we are sure, that you will be compelled to stock up on all of them. It's time to cozy up because we have brought a list of our top knitwear picks for the winter of 2020. Here is all you need to be fully winter-ready.
Crop Funnel Neck Sweater ($60) $35.90
This camel colored everyday sweater is an absolute must-have. We are particularly impressed by its classy funnel neck and a cropped hem that stands out. Pair this comfort-filled soft knit sweater with a cute skirt or high-rise jeans and you have got yourself an outfit for the day. We highly recommend this sweater.
Turtleneck Sweater ($69) $49.90
This turtleneck sweater is a ridiculously soft and stunning winter pick. With a touch of cashmere, this sweater feels as well as looks rich. You are going to be the center of attraction when you wear this burgundy colored sweater for your next outing. While it's also available in many more colors, we honestly believe this is the one for you.
Easy Drop Shoulder Sweater ($39) $9.97
If you are aiming for a casual and comfortable look, this beige drop shoulder sweater is your pick. This everyday sweater offers an excellent fit, neither too skinny nor too slouchy. Layer it with a long overcoat or a denim jacket, the choice is yours. This versatile sweater is always going to have your back.
Cozy Long Cardigan ($69) $39.90
This cozy long cardigan is absolutely cuddle-worthy. It's available in several more colors, but we are obsessively crushing over this baby pink open-front knit. This cardigan has the perfect shawl collar and a fantastic open front. This highly reviewed product is one of our personal favorites.
Off the Shoulder Thermal Knit Sweater ($49)
This black off-shoulder sweater is super soft and warm. Apart from being an absolute delight to touch, this sweater has an excellent neckline that stands out. Also, it is detailed with an inside-out seam to enhance the look. Pick this for yourself or as a gift for a loved one.
Shaker Stitch Crewneck Sweater ($29)
This grey sweater is the definition of comfort. No, we are not exaggerating, it is made genuinely made up of the softest wool. This is the perfect pick when you want a relaxed weekend look.
Ribbed Open Front Cardigan ($68) $39.90
We are particularly rooting for this open-front cardigan because this product will fulfill all your layering expectations. Also, it is made up of the most snuggle-worthy and softest material. This long-line cardigan is also available in black. This is one of the best Nordstrom sweaters.
Longline Turtleneck Sweater ($39)
Nothing can ever go wrong with a black sweater. That is why we have handpicked this super warm and cozy sweater that is bound to accentuate your silhouette. The best thing about this sweater is its turtleneck that gives it a classy look.
Open Stitch Cardigan ($49) $24.50
This is the perfect cardigan to keep you warm this season. The open stick cardigan by BP. is the best investment you can make because this cardigan is so versatile you can pretty much pair it with anything. Pick this soft cardigan for comfort-filled winter days.
Out of all the Nordstrom sweaters, this one has stolen our hearts. Take this on your next weekend getaway. This is the perfect knitwear for a relaxed comfortable evening. Unlike every other sweater, it has a v-neck, that's what makes it casual yet sexy.