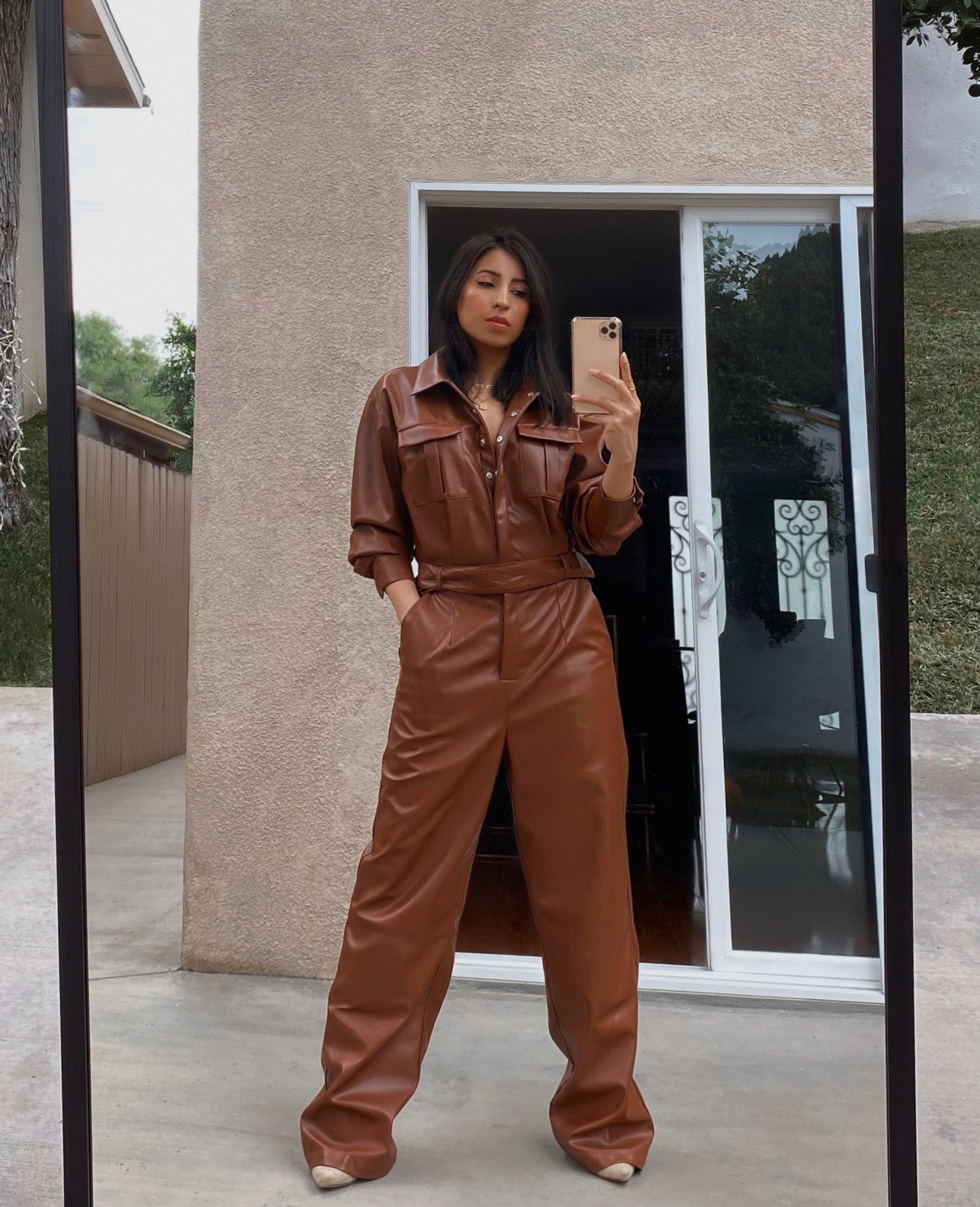 A well-decorated tree, candy canes, and cute outfits in the wardrobe – this sums up the Christmas mood. Other than making the festive meal and finding the best gifts for the ones you love, choosing impeccable Christmas outfits is also a stressful task. Not all Christmas parties require ritzy-glitzy dresses. However, it indeed is a day for head-turning and attention-grabbing attires. So, if you're looking for ways to find a great Christmas Eve outfit that's equal parts stylish and cozy, here are the 14 best picks.
We turned to our vast network of Instagram's IT girls and combed incredibly stunning outfit-inspiration. All the outfits are on the easy-to-wear end of the fashion spectrum. So, get rid of your dresser's block because ahead, you will find items like slip midi skirt, suede jacket, and other unique fashion finds. Read on to explore the looks and pick the key pieces.
Since plaid skirts are evergreen and one of the key pieces of winter wardrobe, it will be a great addition to your Christmas outfit.
Short Slit-hem Skirt ($12.99)
If you are tired of soft and lustrous black leather, go for suede outerwear. They are warm, unique and will soon be your go-to wardrobe staple
Getaway Faux Suede Jacket ($108) 
This Christmas Eve, give your red sweater a break and instead opt for a black turtleneck sweater with high-waist pants and boots. After all, who's setting the rules?
Ribbed Turtleneck Sweater ($24.99)
Let your look spell cute by wearing an adorable headband. Go for a neutral-toned one as it's in trend and nothing can ever go wrong with it.
Marina Puffy Headband ($60)
Fed up of giving pain to your ankles with high heels? We relate! So, now is the time to toss and replace them with canvas sneakers.
Chuck Taylor® High Top Sneaker ($55)
Mauve is one color that's never going out of trend. Be it any season, the color works everywhere.
Off-shoulder pleated dress ($119.99) 
Cable knit sweaters are having a huge moment in the fashion world. So, why not incorporate the same in your Christmas outfit?
Isn't She Cute Cable Knit Crop Sweater ($79)
Slinky slip dresses are perfect if you want to add sass with style to your look. You can go for fur embellished slip dresses to take the trend up a notch.
Aurora Dress ($158) 
Run errands and attend parties in same outfit without facing any faux pas. All you need is a utility jumpsuit.
Linda Twill Jumpsuit ($275) $192.50
Opt for a light-weight white dress and pair it with red footwear for the perfect Christmas look.
Edie Dress ($325)
Give way to slip skirts because they are your new fashion saviors. You can pair them with sweaters, leather jackets, and what not?
Bar Silk Skirt ($249)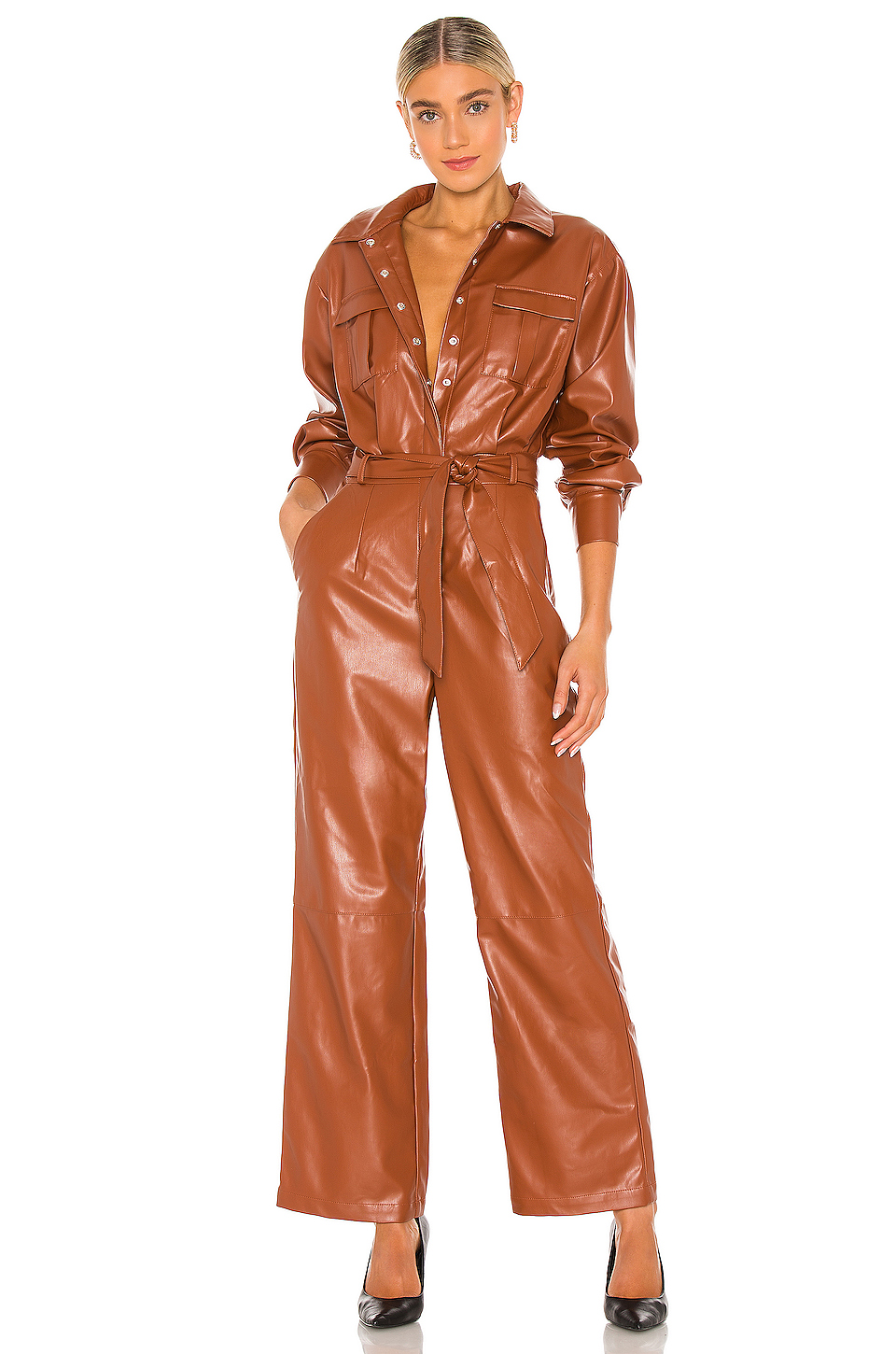 Burnt Orange Faux leather jumpsuit is right on trend and can make you look effortlessly chic instantly.
Up Next: 7 Stunning Fall Trends That Are Most Popular And Here To Stay