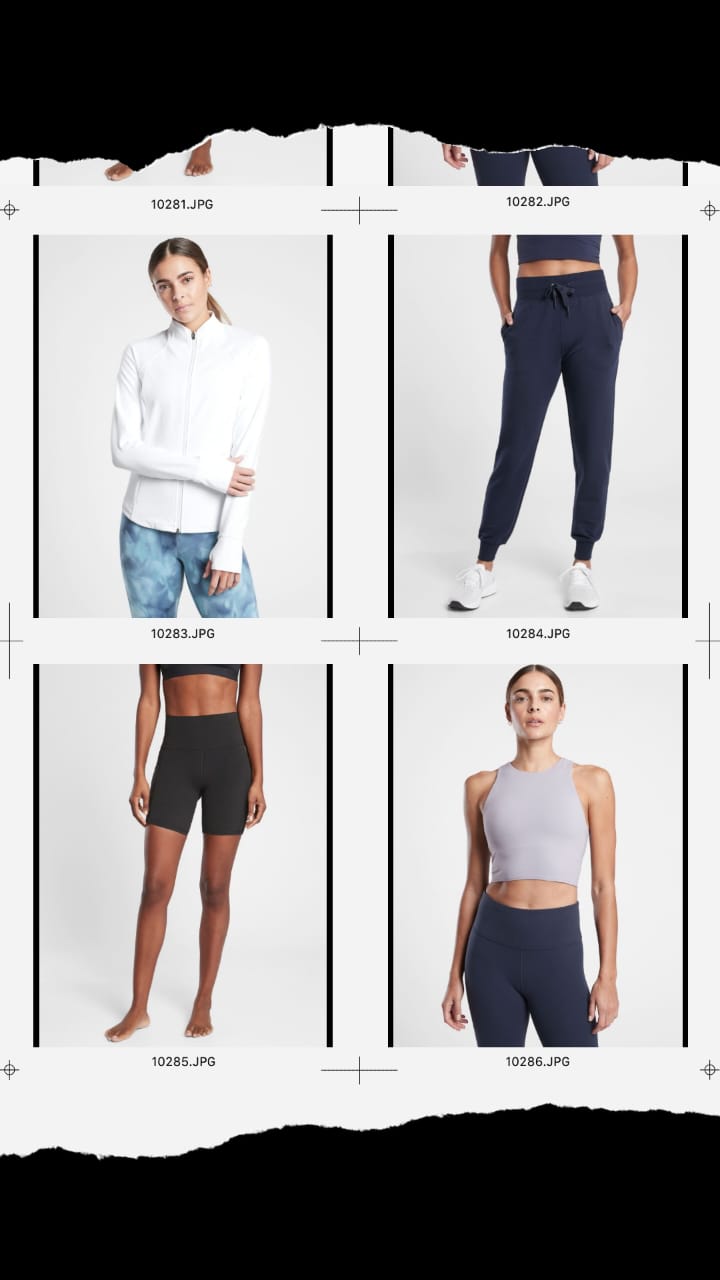 Getting into the workout routine, especially after a long break, can be a little overwhelming and hard. Motivation in any form will give you the jumpstart you need, and when it involves activewear, we can guarantee you'll be thoroughly motivated. Even with activewear, there's so much to choose from that the fashionista in you will start working out just to show it off. But seriously, a retail therapy that includes activewear and Athleta pants that will definitely give you the boost you need for an intense and fun workout session.
We've taken a look at Athleta, an activewear brand, to give your workout wardrobe a revamp. From Athleta pants to Athleta sports bras and even Athleta hair accessories, there's a lot for you to go crazy over. So it's time to put that new year's resolution of getting fit into motion and give this collection a shot. Keep scrolling to find your perfect fit.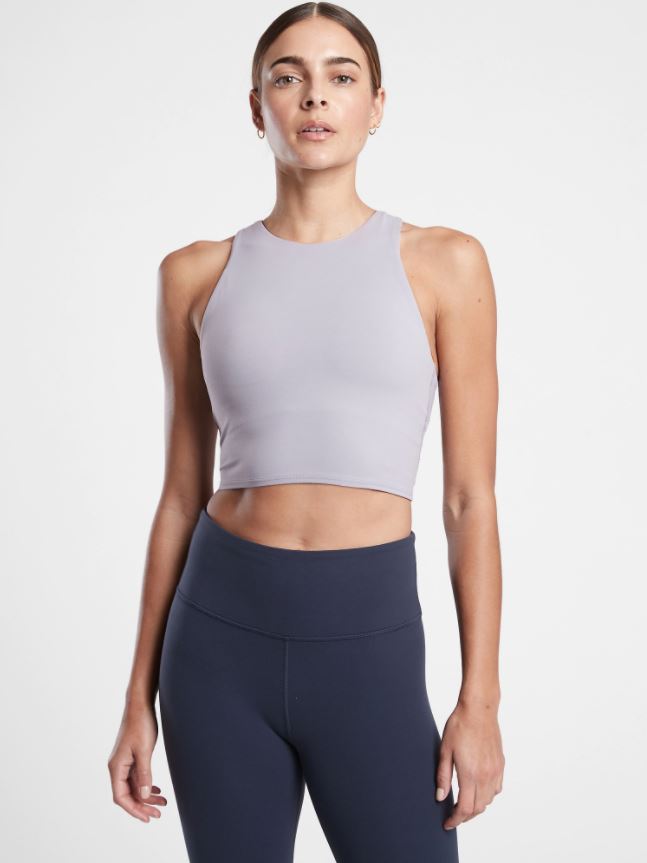 Athleta Conscious Crop A-C ($59) $49.99
If you have a low-impact workout planned for the day, this sports bra is your go-to. The cropped silhouette allows your skin to breathe while the racerback design prevents any restriction in movement.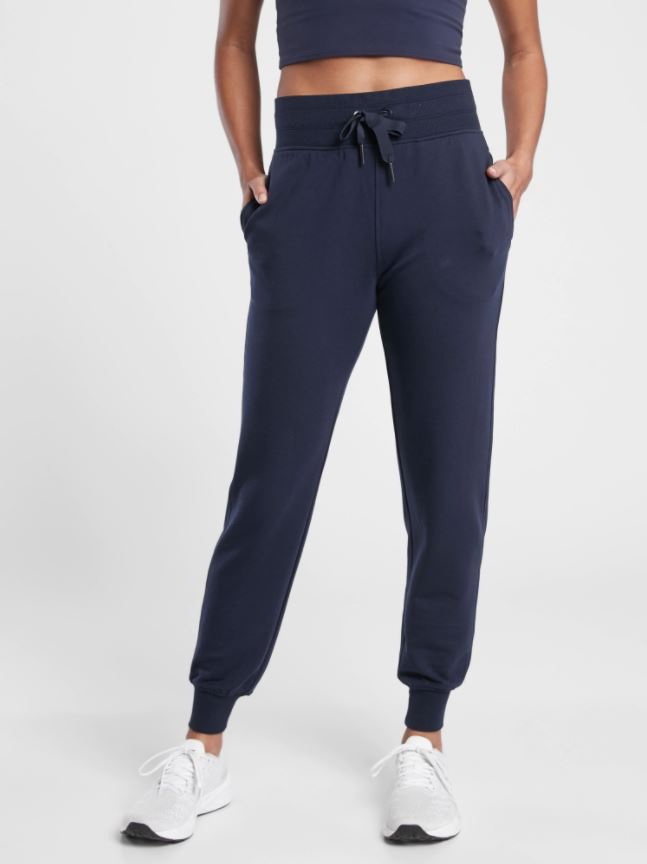 Athleta Balance Jogger ($89)
Joggers have definitely earned a special place in our closet, and it's one pair of pants we just can't get enough of. These Athleta joggers are definitely on their way to becoming your new favorites as the pair is so plush and soft, you will not want to get out of it so easily.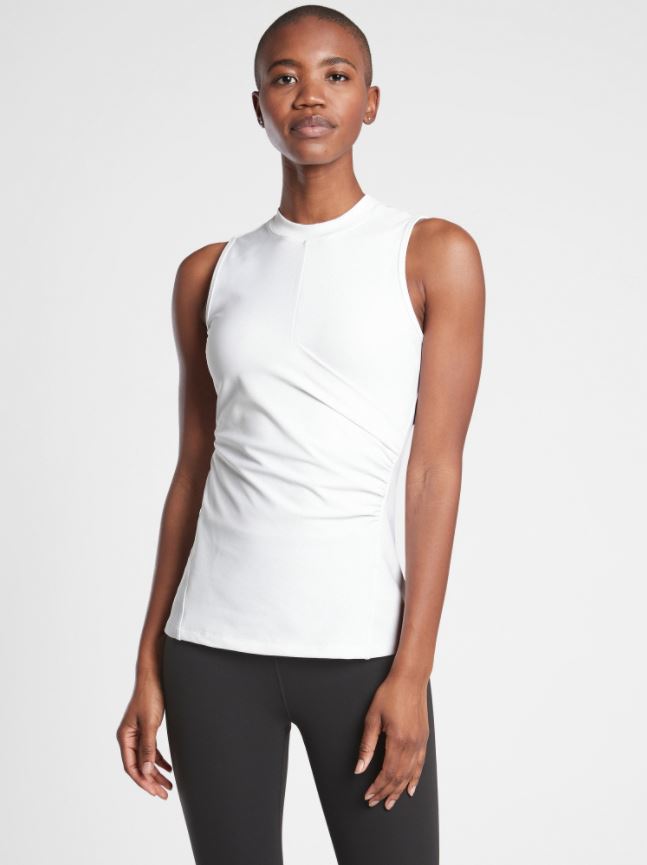 Athleta Bayview Tank ($59) $47.99
Tank tops are undoubtedly the most comfortable choice for a low-key workout and running your daily errands afterward. Stitched from a super soft rib fabric, this tank top almost feels like another layer of skin.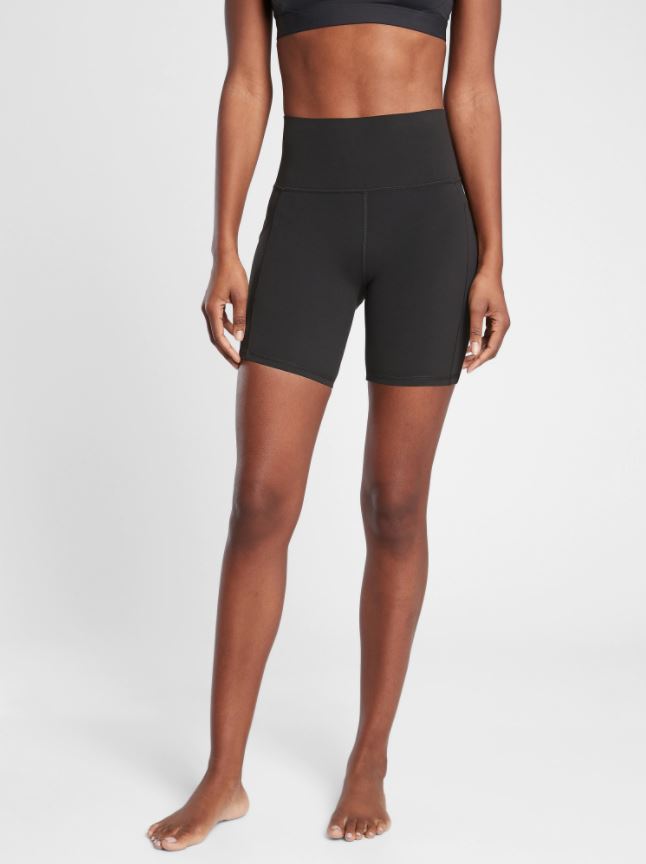 Athleta Salutation Stash Pocket II 7″ Short ($59)
Popularly known as bike shorts, these are cozy, comfy, and perfect for a low-impact workout routine. It is designed in a buttery soft fabric and doesn't restrict your movement in any way.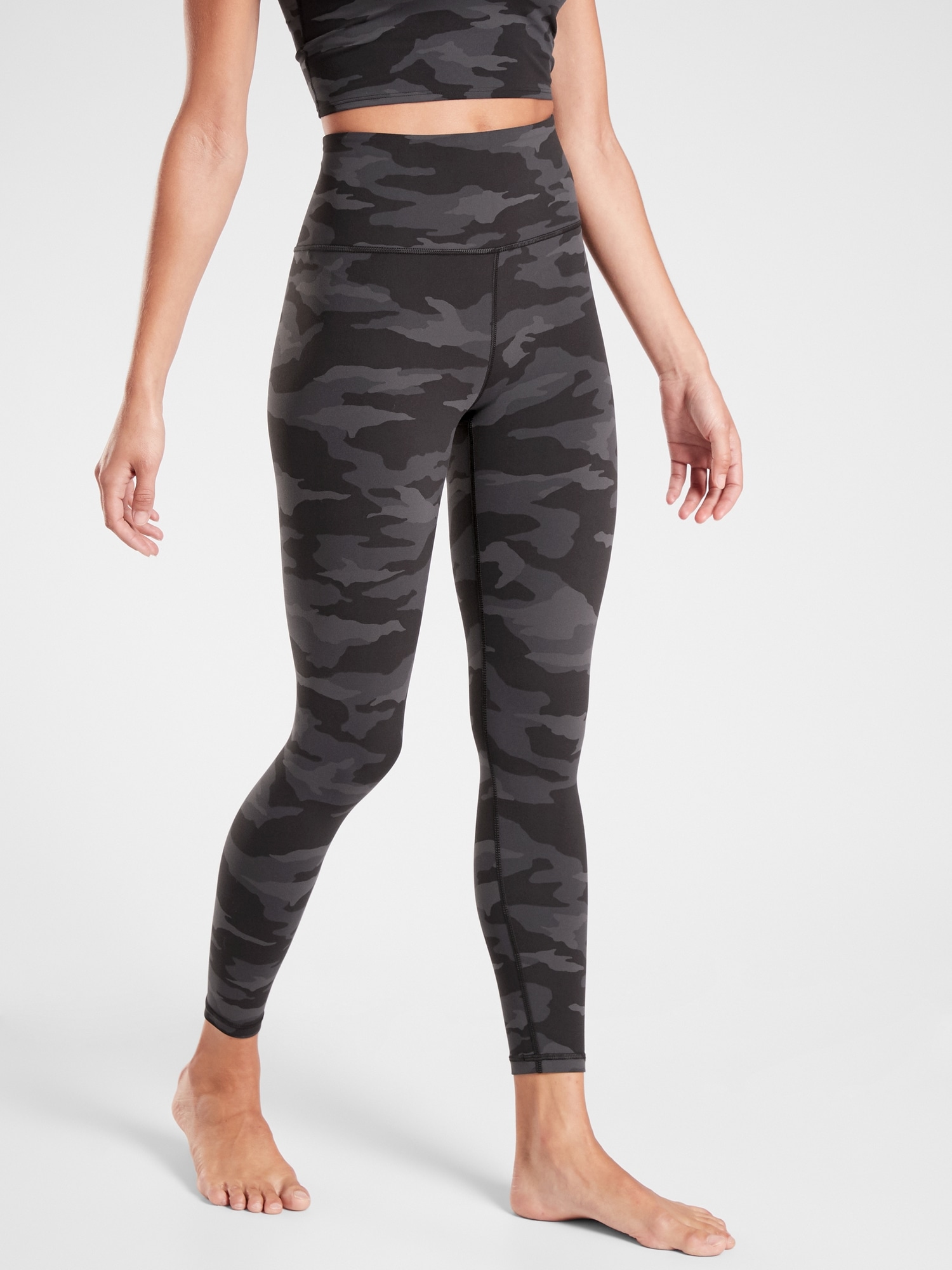 Athleta Elation Camo 7/8 Tight ($89) $49.99
Athleta yoga pants make a great addition to your activewear wardrobe. The pair feels as light as a feather, which will help you get through your routine a lot more easily.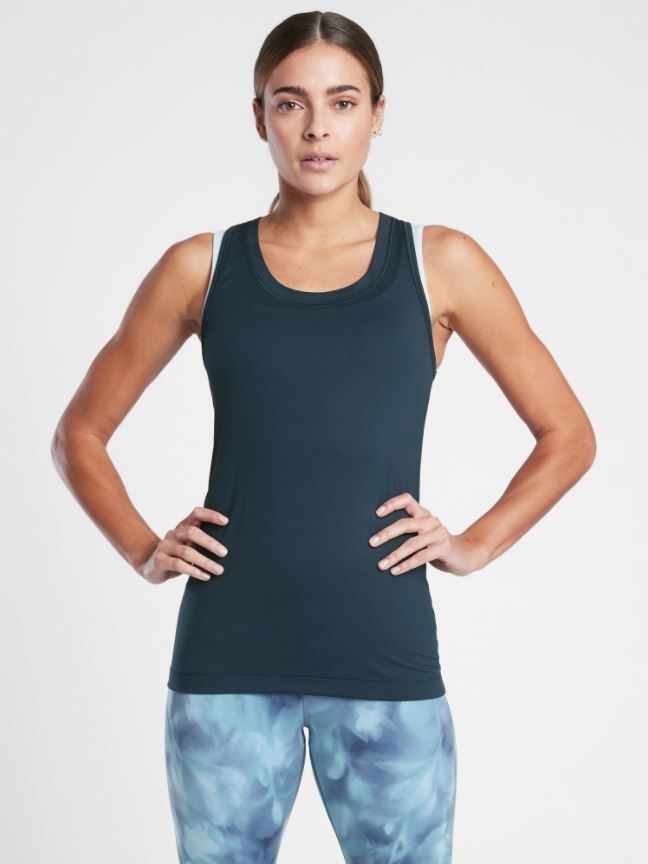 Athleta Nitro Tank ($39) $23.99
Athleta pants, like this uber-cool tank top, are perfect for medium to high impact workouts whether you're in the gym or in the heart of nature itself. It makes working out easy, fun, and stylish.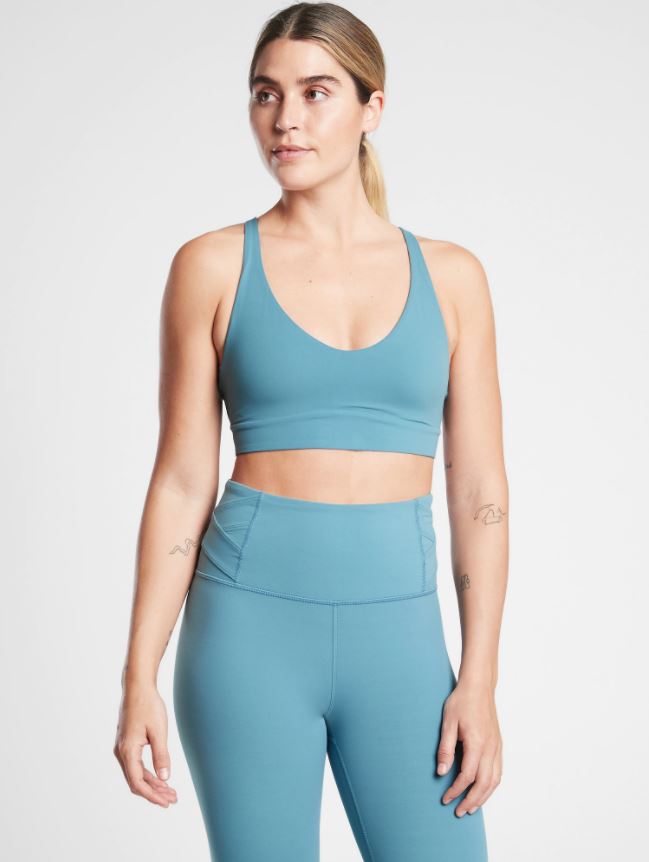 Athleta Solace Bra A-C ($49) $34.99
When a sports bra is as good as this one, you can bet that you'll get through your workouts with absolute ease. With a chic strappy back design and a seamless silhouette, working out just got a lot more fun.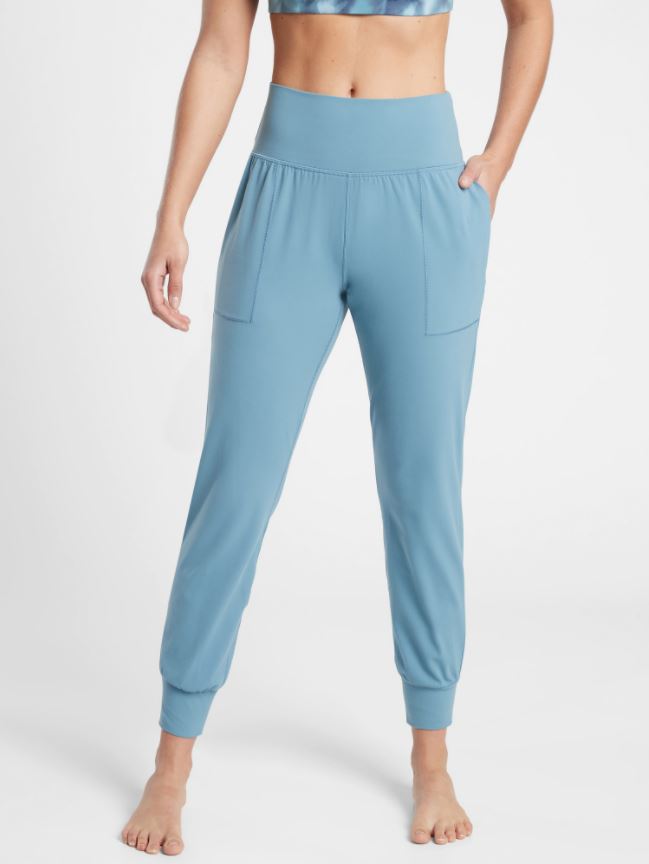 Athleta Salutation Jogger ($89) $69.99
If your routine constantly involves the use of a mat, these joggers are a must-have. The comfort is unlike any other, and the fit is undeniably flattering, we're sure you'll spend the rest of your day in them.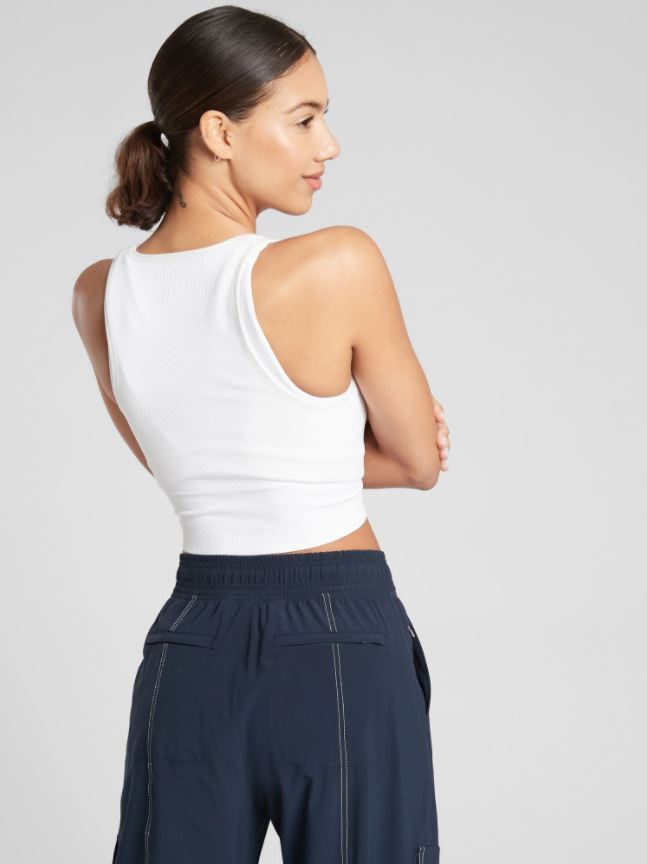 Athleta Aurora Crop Rib Tank ($44)
Designed in a ribbed fabric, this cropped tank top is so decadently soft and seamless that it fits like a glove. It's perfect for low impact studio practices and allows maximum movement.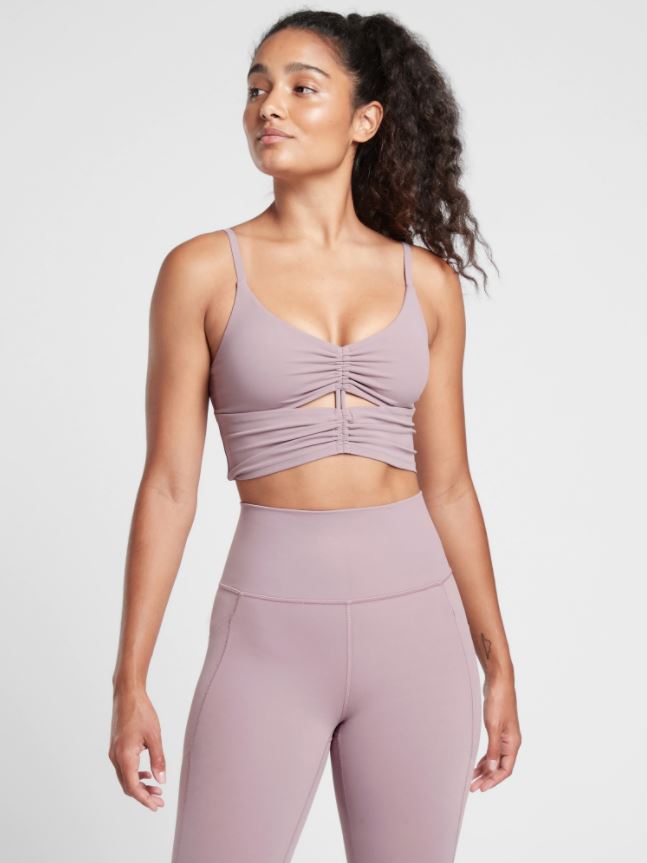 Athleta Cinch Longline Bra A-C ($59)
Who said sportswear has to be boring when you have options like this? A cinched detail in the front gives this longline sports bra a unique and chic look and makes working out feel incredibly stylish. And it fits perfectly without any irritation.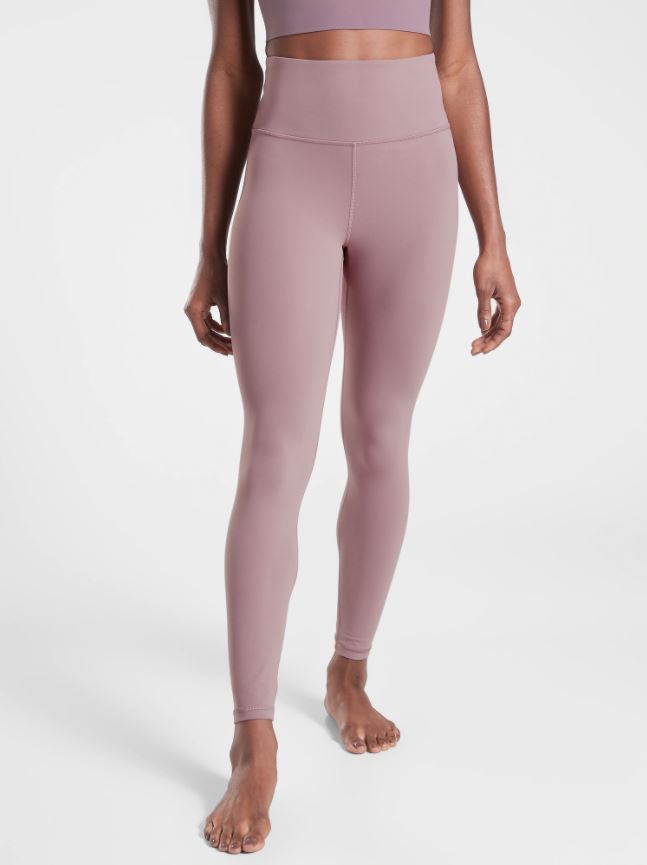 Athleta Ultra High Rise Elation 7/8 Tight ($89) $69.99
Women's Athleta pants have a very flattering silhouette that hugs the body perfectly and elevate your look. The waistband sits high enough to avoid any signs of slipping, and you can even carry around the essentials you need in the back drop-in pocket.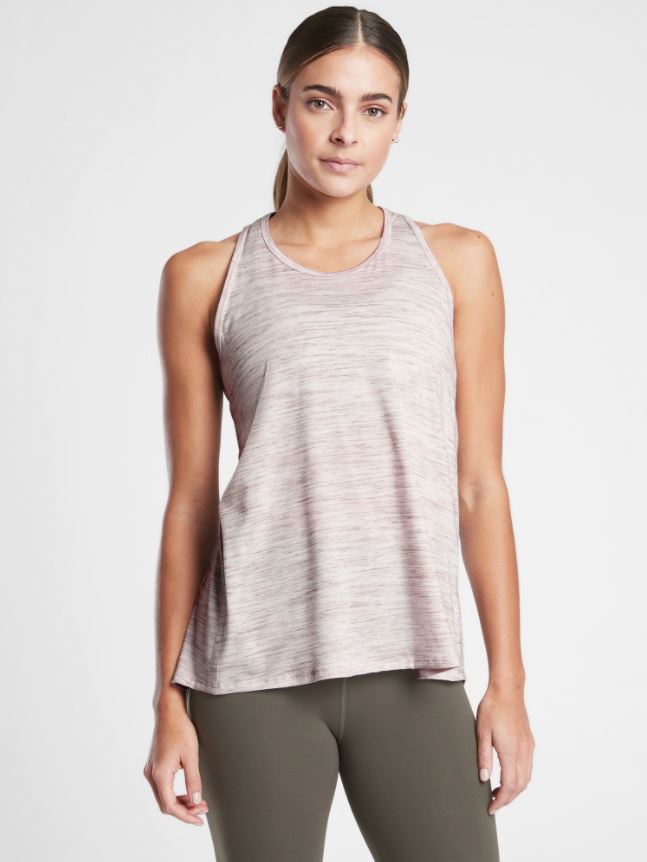 Athleta Essence Spacedye Tie Back Tank ($44)
With a chic tie-back design, this tank is so cozy and lightweight, it's just perfect for low impact workouts or just lounging around in. No matter how much you sweat, the anti-odor technology in this number will eliminate the odor before it even gets to you.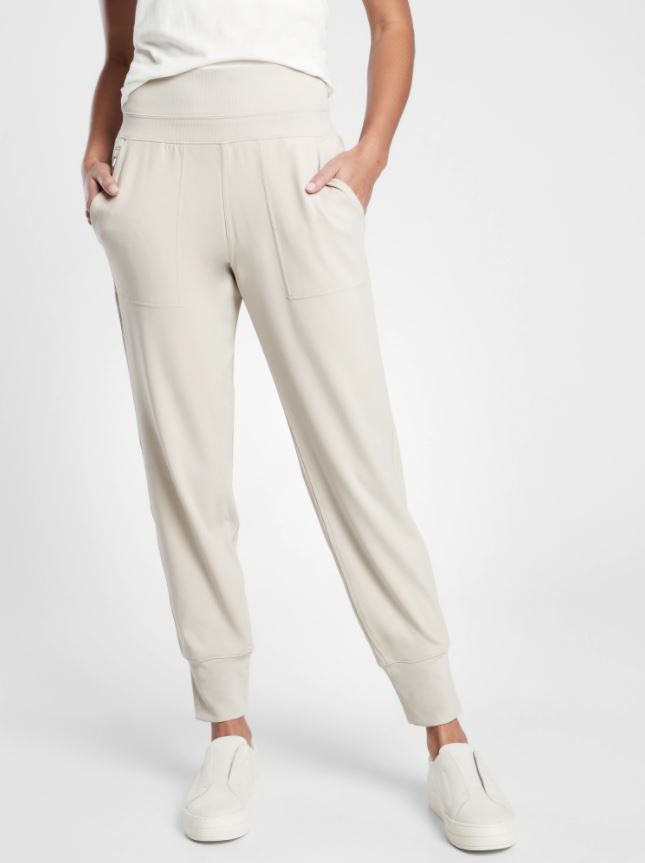 Athleta Venice Jogger ($98) $79.99
Joggers are also meant to be worn on the go. Whether you're traveling, running a mundane errand, or your workplace has the most casual dress code ever, these chic joggers will fit right in. It gives you full coverage and does not restrict your movement.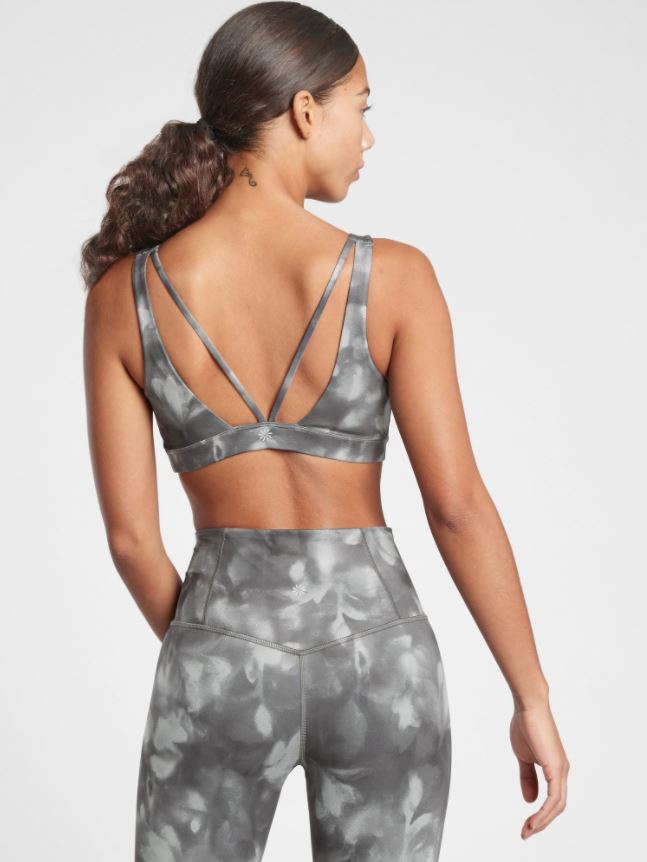 Athleta Exhale Printed Bra D-DD+ ($54) $34.97
This bra is perfect, especially for low impact activities like yoga, barre, and pilates. The additional back straps give you the right amount of movement with any problem.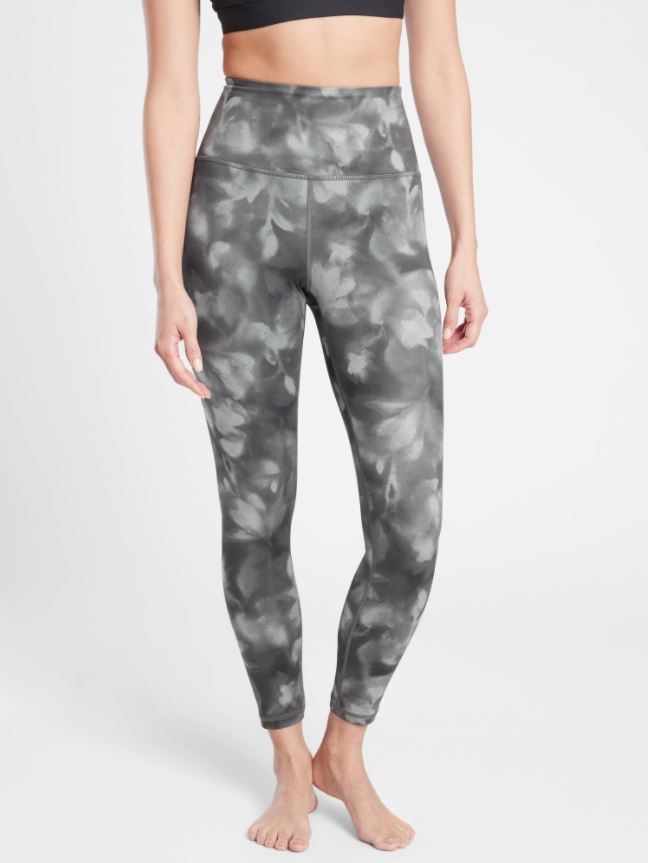 Athleta Elation Printed 7/8 Tight ($89)
A waistband that doesn't pinch every time you move is definitely worth having in your closet. And a pop of print adds to the edginess of these pants. Whether you want to go for low-impact activities or high-impact workouts, these pants have got you covered.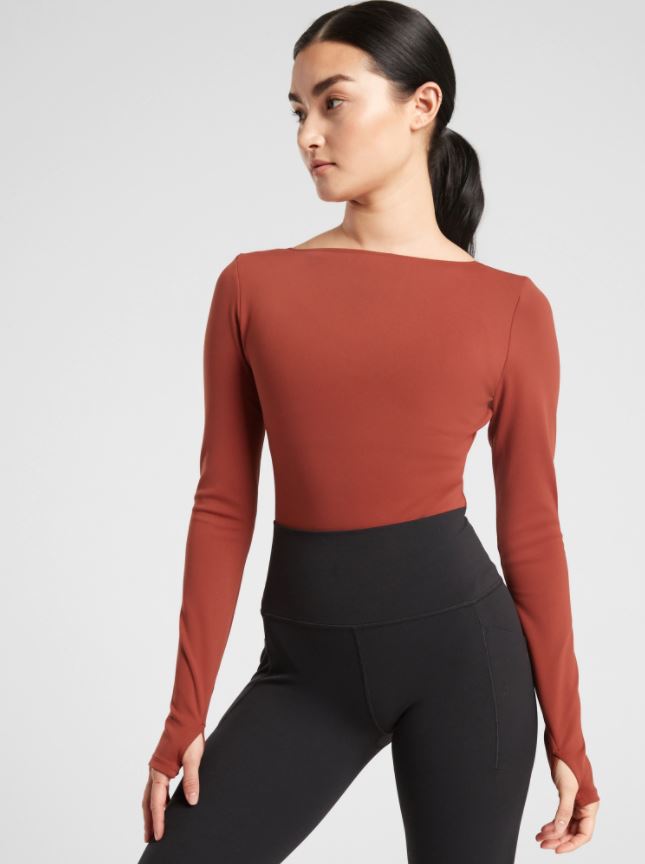 Athleta Align Open Back Bodysuit ($79)
Bodysuits aren't just restricted to your everyday fashion. It also has its place in activewear. This open-back bodysuit fits seamlessly over your bra, which makes workouts easy, fun, and trendy.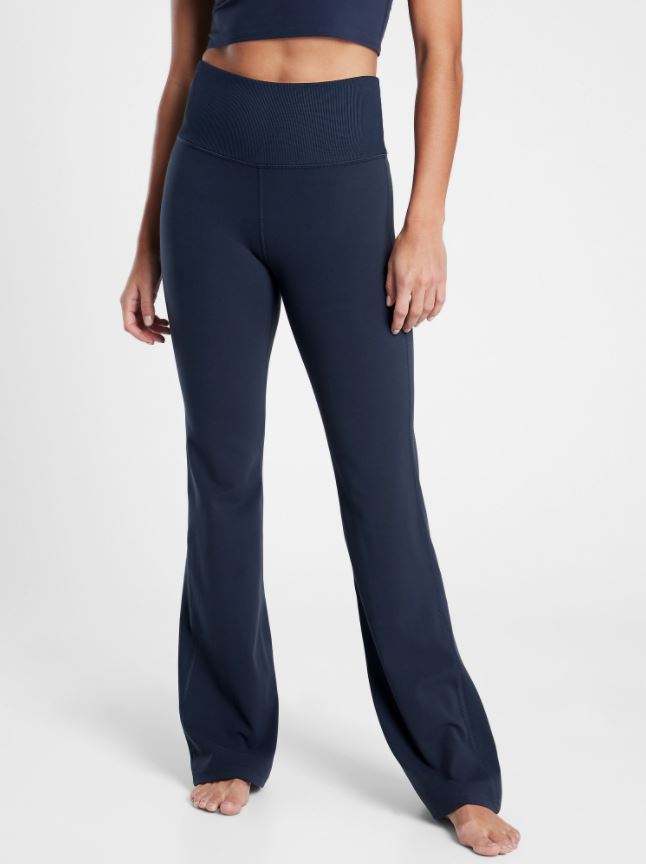 Athleta Studio Flare Pant ($89)
These chic flare pants are perfect for both indoor and outdoor workouts. With a mesh inner lining and ribbed details, these pants are comfy enough to spend a whole day in.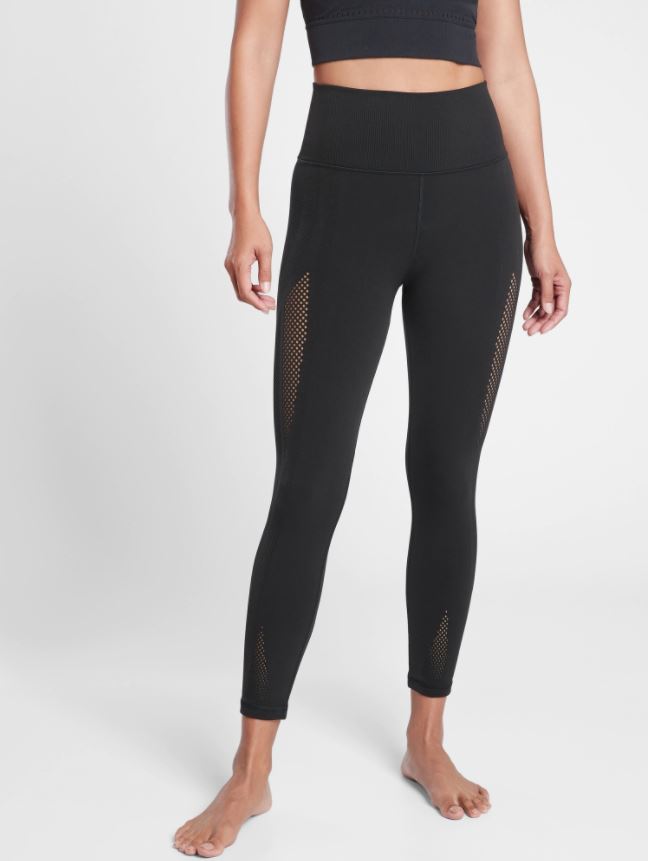 Athleta Mudra 7/8 Tight ($109)
The more intense your workout gets, the more ventilation your skin requires, making these pants the absolute perfect choice. Stitched in a seamless fabric, it also prevents chaffing and any sort of irritation.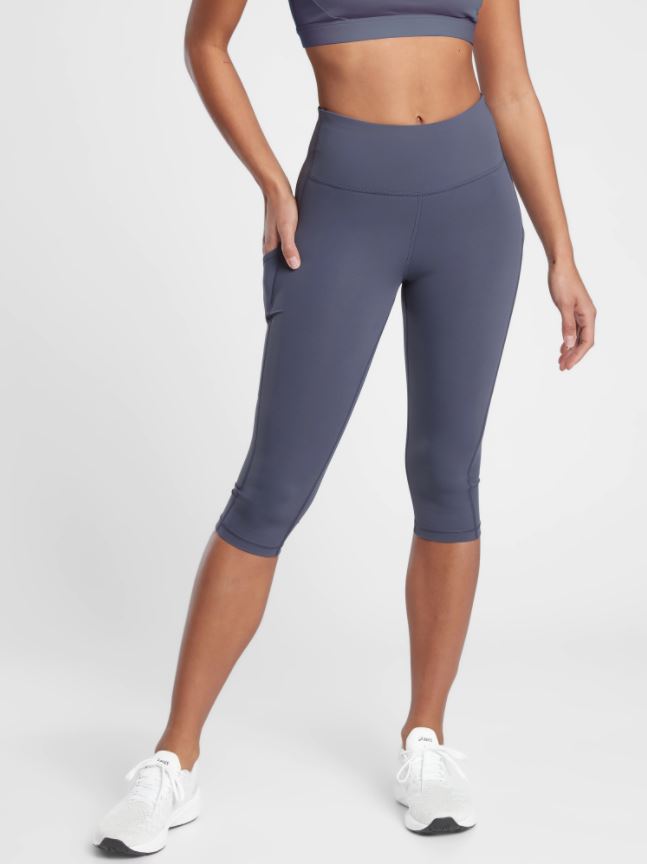 Athleta Ultimate Stash Pocket Crop ($79) $64.99
Designed in a SuperSonic fabric, these capri pants make medium to high impact workouts feel easy. It also comes with pockets that can comfortably store your essentials.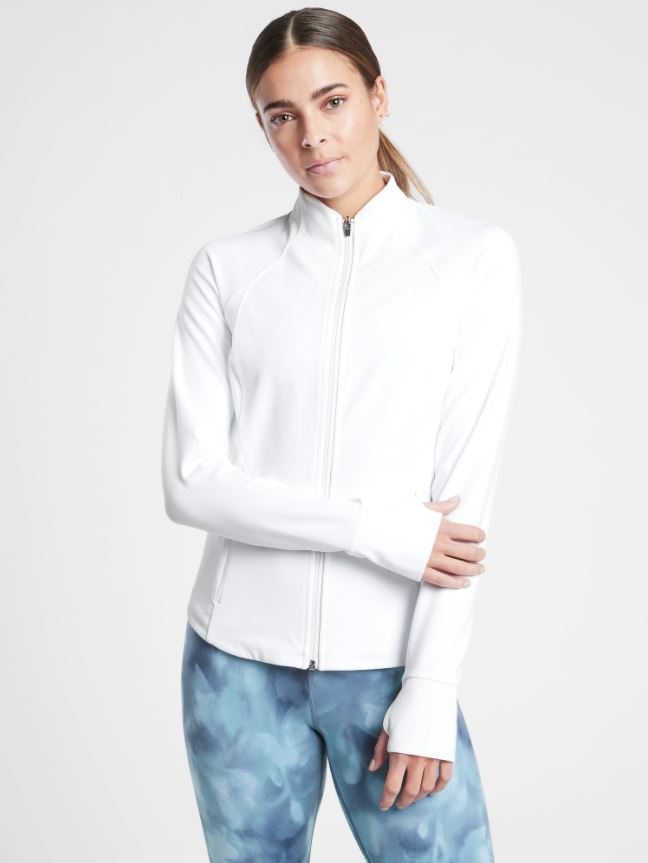 Athleta Salutation Jacket ($129)
Snuggle into the comfort of this jacket that feels as soft as butter after you're done with your workout. Or, this could definitely come in handy when you're going for a run on a chilly morning, and the thumbholes will help keep your sleeves in place.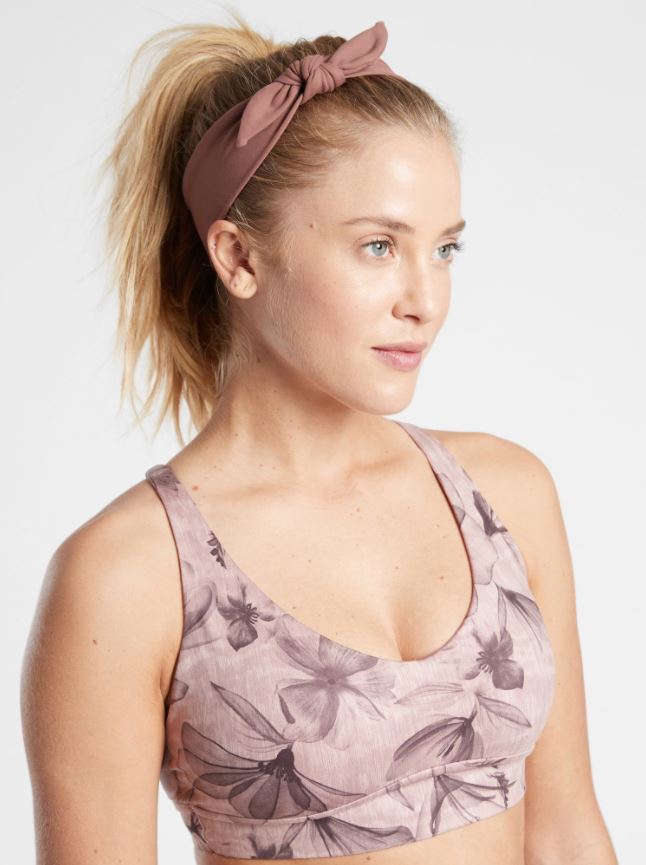 Athleta Swept Up Headband in Powervita™ ($18)
There's nothing more annoying than your hair falling on your face during an intense workout, which is why this headband will be your new best friend. Made from a stretchy fabric, this headband will do its job without slipping and works like a charm during high impact workouts.
Up Next: 15 top selling running shoes from Nordstrom you'll want to live in