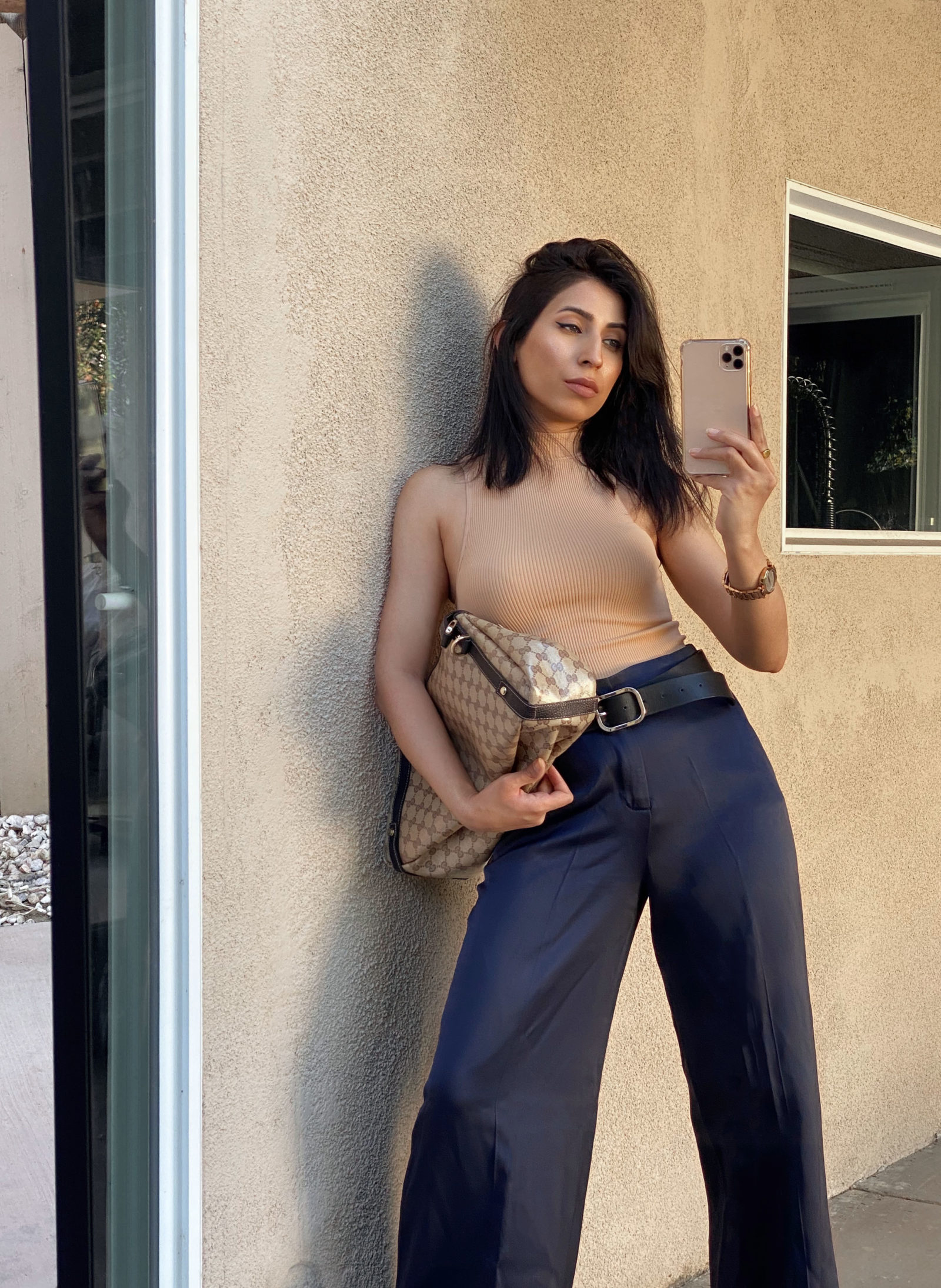 Alert: Nordstrom is having a beauty sale, and we are sure that you can't hold back your excitement. Good beauty sales are rare, and this sale happens to be one of those. However, the catch is that these items are selling out at lightning speed. The sale is chock-full of highly-effective and must-have beauty products. Missing out on these deals isn't a good idea as the sale features many exclusive brands such as Dior, Giorgio Armani, and Bobbi Brown. So, if you were looking for products to upgrade your beauty cellar, these un missable finds will do the deed.
Transitioning your beauty routine from Summer to Fall requires an update in the products too. This is why the sale has dropped at the perfect time to meet all your beauty needs. You will find stellar products like a lip stain, blow dryer brush, and many more. Want to make this season more alluring? Keep scrolling!
Black Opium Eau de Parfum ($29–$126) $24.65–$107.10
The seductive scent with warm notes will give be a great addition to your beauty cellar.
CC+ Cream with SPF 50+ ($15.50–$39.50) $13.18–$33.58
This color correcting cream works as efficiently as a foundation.
Absolue Revitalizing & Brightening Soft Cream ($212) $180.20
Achieve that young and radiant skin with this soft textured cream.
The Double Shot Blow-Dryer Brush ($150) $127.50 
Comb and style your hair all at once with this blow-dryer brush
Rouge Dior Refillable Lipstick Set ($180) $153
Let your lips do the talking (literally!) with this set of impeccable lipsticks.
Brow Wiz Mechanical Brow Pencil ($23) $19.55
In love with Kim Kardashian's eyebrows? Achieve the on-fleek look with this brow pencil.
Double Wear Stay-in-Place Liquid Makeup Foundation ($43) $36.55
From AM to PM, stay flawless with this liquid foundation.
MAC Pro Longwear Paint Pot ($23) $19.55
Strengthen your eye makeup game with this creamy eyeshadow.
London Christmas Cracker Set ($48) $40.80
This travel size fragrance set is value for money.
Better Than Sex Mascara ($14–$26) $11.90–$22.10
Get those long and wink-worthy lashes with this mascara.
Mac Matte Eyeshadow ($18) $15.30
Take your eye makeup to the next level with this matter eyeshadow.
Cashmere Mist Deodorant & Antiperspirant ($29) $24.65
Control excessive perspiration and stay fresh all day long with this mist deodorant.
Advanced Night Repair Serum ($75–$105) $63.75–$89.25
Time to flaunt your glowing skin with the help of Estee Lauder night repair serum.
Ultra Facial Cream ($22–$55) $18.70–$46.75
Get that soft and smooth skin with Kiehl's facial cream.
Radiant Creamy Concealer ($13–$30) $11.05–$25.50
Do your makeup like a pro with this creamy concealer.
Contour Body Treatment Oil ($66) $46.20 
Made from pure plant extracts, this contouring body oil is a must-have.
Addict Lip Glow Color Reviving Lip Balm ($34) $28.90 
Keep your lips moisturized and soft with Dior's lip balm.
Water Stain Glow Lip Stain ($38) $32.30
This lightweight lip stain is glowing and stays for long hours.
Benefit Gimme Brow+ Volumizing Eyebrow Gel ($14–$24) $11.90–$20.40
Give your eyebrows the perfect shape and look with this eyebrow gel.
Translucent Loose Setting Powder ($39) $33.15 
Keep your makeup top-notch all the time with the help of this setting powder.