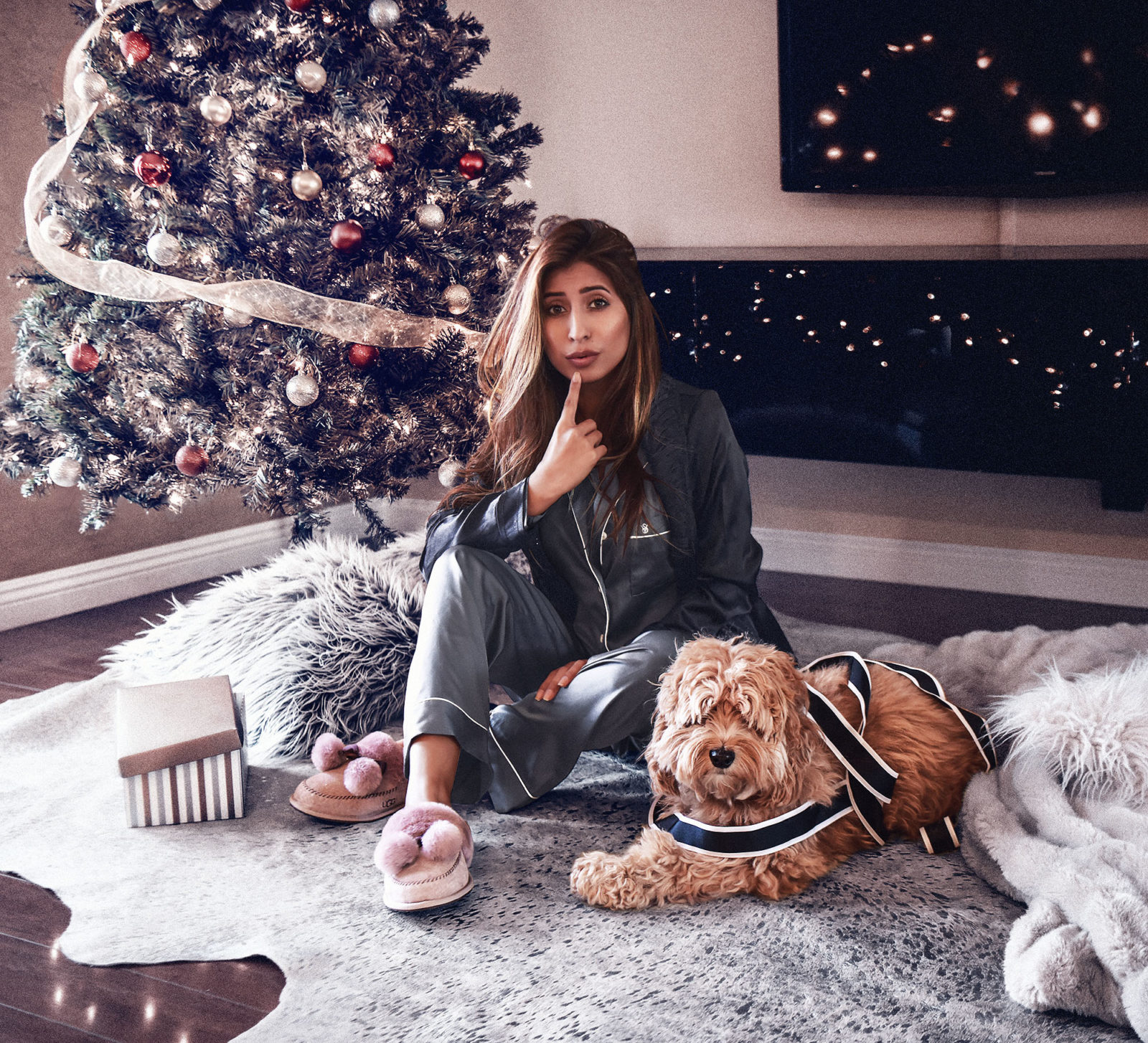 Buying and receiving gifts from our loved ones is probably one of the best parts of Christmas! When it comes to gifting, you have to select things that are useful as well as aesthetically beautiful. Now, things that are pleasing to the eyes should be equally pleasing to the pocket too because you really gotta buy a lot of 'em! Moreover, you have to take into account the interests of different people, you're going to buy gifts for! From elegant kitchenware to sophisticated home-accents and from lil' gizmos to apparel pieces, you can consider them all for gifting. I know it is a bit (a lot, actually) difficult and time-consuming to choose appropriate pieces for everyone on the list but look, I just sorted it for y'all! Here are a few under $50 gifts that will be loved by everyone on your list! Yeah, you read it right – *Under $50*!
This antique beauty with just the right amount of shine caught my eye when I just started looking for gifts to buy this year. Its vintage architectural vibe is sure to impart an exclusive touch to your modern decór! Decorate it with some pretty flowers that go perfectly with your interior and add to the beauty of this antique vase too!
These subtle pieces of art polished to impart a naturally-occurring texture can add an ultimate amount of charm to literally any table. Sophisticated and minimalistic, this would make a perfect gift for anyone who adores the beauty of nature and is an admirer of art!
Well, what kind of a friend are you if you cannot remind your bestie to stay hydrated and while you do that, getting this beautiful water bottle would just add to the amount of care you're trying to shower upon the receiver. Apart from its aesthetically beautiful appearance, it is BPA and phthalate-free, which is obviously one of the most important factors to consider while buying a refillable water bottle. Moreover, it is insulated and can hold your beverages cold for 24 hours and hot for 12 hours. Need a reason more to get one for yourself or a loved one?
Place this structured piece of elegance under your jewelry, cosmetics or even a champagne bottle – it can literally add grace to any tabletop! I loved it so much that I ended up ordering one for myself too! An apt piece for anyone who loves all things classic!
It's time to turn down your basic photo-frames from the list and add these textured iconic marble frames to it. Turn memories into beautiful art pieces with these stacked marble frames. The elite structure is bound to add grace to any rack it's placed at! You can even put a picture in it of you and your loved one and present it to 'em! It'd surely be admired!
Made of 100% recycled polyester, this cozy fleece sweatshirt is one of the best gifts to give and receive when the temperature drops down. It can be layered under a stylish trench or can be worn alone when it's not too cold – it looks fab either way! A perfect gift for the fashionista on your list!
This mini Bluetooth speaker is a perfect gift for the gizmo freak on your list! With amazing sound quality and water-resistant technology, this mini device comes with an integrated selfie remote and a superb bass, of course!
Handpainted in classic florals, this one's a perfect art piece that can be really put to use. This would be a proper delight for literally everyone who loves to add some grace to their crockery racks and tabletops. Sippin' a beverage in these beauties feels amazing – trust me! (I got a pair for myself too)
This wonderful timepiece is probably the classiest way of staying on schedule! A minimalistic and entirely sophisticated piece that would add true grace wherever it's placed! Totally in love with this beauty!!
One of the best travel accessories I've ever bought, this cool global charger is truly a blessing! Sorted and stylish, this would make a great gift for the ones who gotta pack their bags every other day! Get one for the travel junkie of your group and see them fall in love with it real quick!
This 3-piece knife set is a perfect gift for anyone who loves spending time in the kitchen. Whether your recipient is a beginner or a professional chef, they'll love to make some space for this beautiful, ergonomically designed set in their favorite kitchen drawer (and their hearts too).
Too pretty to be kept inside the closet, this beautiful jewelry organizer is an impeccable gift for literally every girl on your list! This cute little organizer has multiple partitions that would keep all your trinkets safe and organized. What a beauty!
Now, this is what I call exotic! This organic-shaped server is actually a piece of teak root and what attracted me the most is that every piece has a different shape and not to mention, they're all amazing! An ultimate gift for um, everyone? And a personal favorite, of course – this one actually has all my heart!
This vintage-inspired, handmade beauty with a bulbous top is such an eye-candy! It is something that's meant to stay on the display and add an ultimate amount of glamour to the tabletop!! It looks like a couture item that just landed off the ramp!

My Favorites
Kate Spade New York Travel Jewelry Organizer
Blackened Teak Root Round Server
Which one did you like the most? Do not forget to share with me!
Aditi
xx