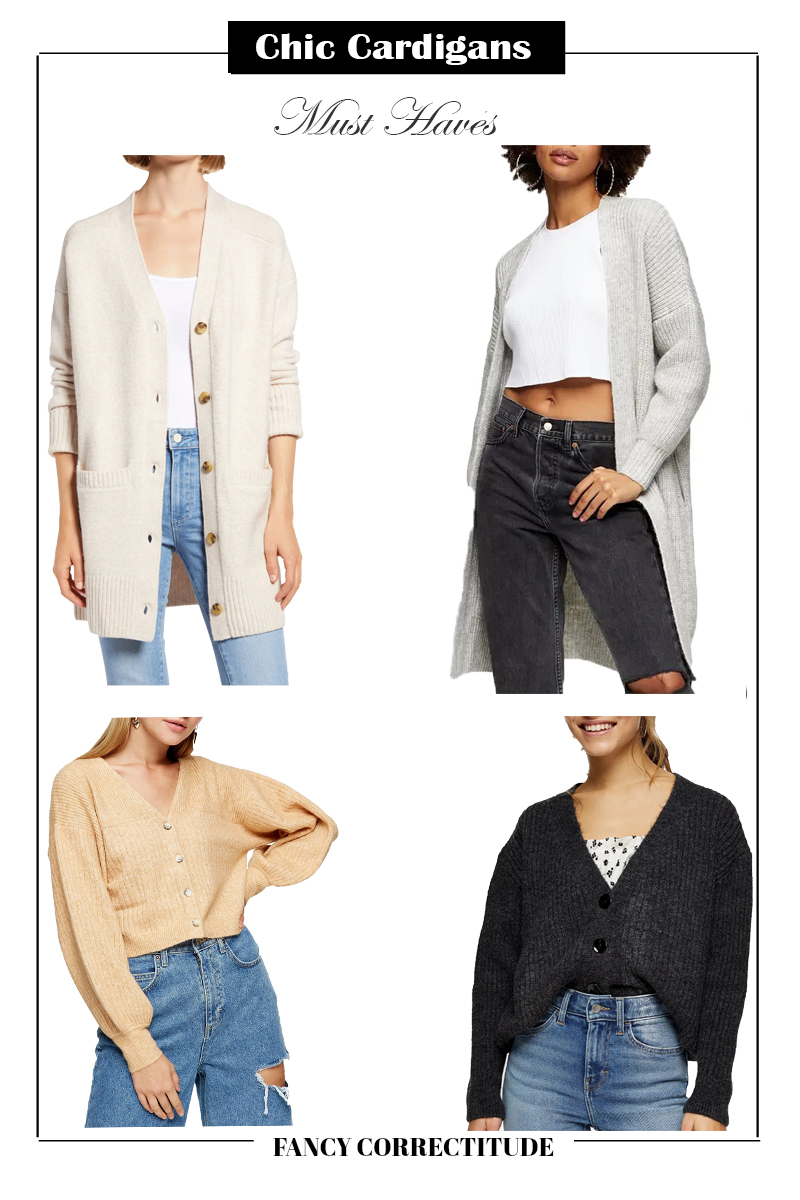 These cardigans will be your go-to style options
For days when you're fed up of wearing jackets or coats and need a break, you can always count on cardigans. They are the core staple of fall wardrobe and never go out of trend (a timeless fall piece we all need!). Cardigans are always the prime contender for fall fashion trends, as you can wear them with a basic tee, cami top, slinky slip dresses, and even on its own. So, it's pretty justified to be obsessed with this fall item.
No matter how huge your wardrobe is, you'll be stuck with a style rut after some time, but cardigans will always help you overcome that. So, if you're looking for some chic and cozy options for the coming season, here are some of the best cardigans from Nordstrom that trending. FYI- they will be selling out fast! From cropped to long to chunky cardigans, this versatile list will cover it all. Keep scrolling to break the iteration of outfits.
Kent Stripe Cardigan ($98)
This kitten-soft cardigan with side slits is perfect for layering.
Colorblock Belted Long Cardigan ($79)
A belted cardigan adorned in earthy tones that brings out a chic look.
Doffy Open Front Long Cardigan ($59)
This versatile open front cardigan can work for almost every occasion – lunch gathering, work, or a casual outing.
CozyChic Ultra Lite™ Cardigan ($128)
Lightweight cardigan is a perfect pick when it comes to being cozy.
Longline Cardigan ($89)
Looking for a chic cardigan with longline silhouette, button-front, and patch pockets? We think we found it!
Ribbed Cardigan ($68)
Here comes one of the most sophisticated cardigans that offer wide ribbing and dropped shoulders.
Balloon Sleeve Crop Cardigan ($50)
From wide flared denim to trousers, this cardigan with relaxed fit will work easily for both the items, and everything in between.
Co Brushed Cardigan Sweater ($39)
This cozy cardigan can elevate all your fall outfits.
Side Slit Cardigan ($69) $41.40
Team a pair of boots, white tee, and light blue denim with this cardigan.
CozyChic Lite® Long Cardigan ($114)
Made from lightweight knit, this one will keep you cozy and stylish at the same time.
CozyChic™ Lite Island Cardigan ($110)
Get a polished look with this draped cardigan. This pick will be a chic addition to your wardrobe.
CozyChic Lite® Circle Cardigan ($116)
Team this with loungewear or with a basic tee and straight jeans – either way, it surely won't disappoint you.
CozyChic® Lite Long Weekend Cardigan ($147)
This one offers a versatile look that can be pulled for the entire season
Ribbed Open Front Cardigan ($68)
Intensify your fall look with this open front cardigan featuring softly ribbed material.
Cozychic® Lite Coastal Cardigan ($126)
From pretty shawl collar to snuggly material to open front silhouette, this cardigan is everything you're looking for.
Cable Accent Cotton Blend Cardigan ($99)
Give your basic fall outfits a chic spin with this cardigan.
Textured Cardigan ($49)
Just in case you don't own a cardigan that offers oversized fit and intriguing texture.
Bobble Cardigan Sweater ($98)
The pom-poms over the balloon sleeves of this cardigan makes it a cute pick that you can't afford to miss.
Cotton Blend Cardigan ($49) $19.60
You're likely to fall in love with the leopard print and lightweight feel of this cardigan.
Phoebe Wrap Cardigan ($118)
A fuzzy longline cardigan with easy drape that your fall wardrobe will starve without.
Shaker Stitch Cardigan ($74)
Saving the best for the last! This cropped cardigan with chunky wool deserves a spot in your closet.