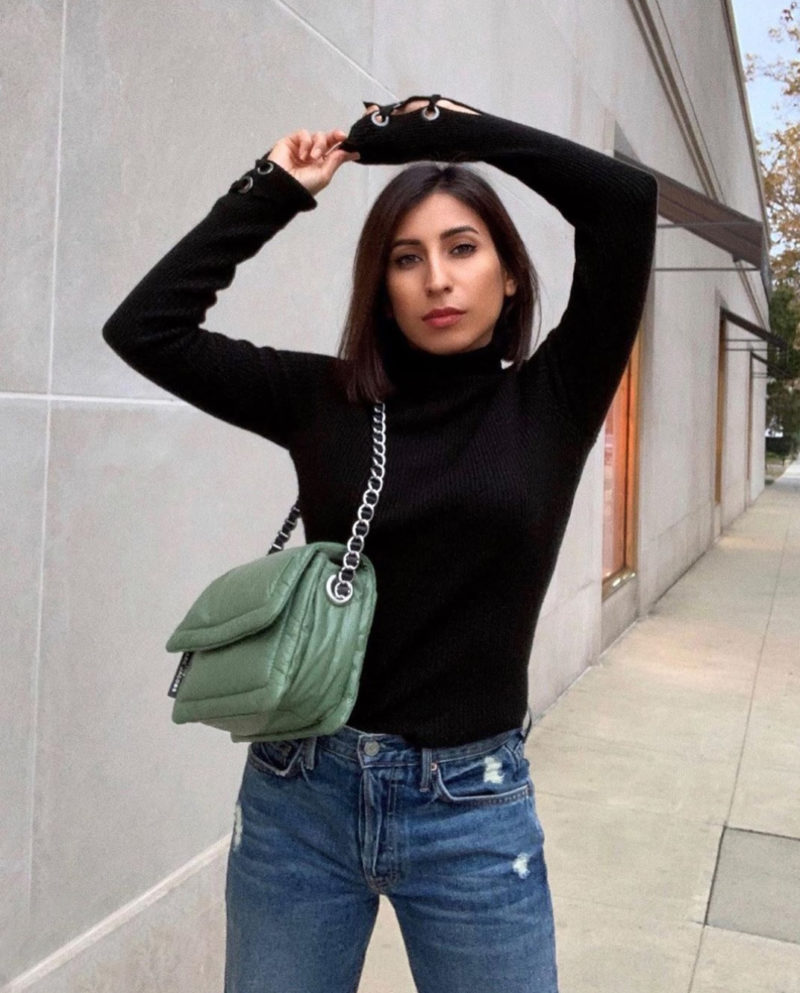 Bow down to the real MVP of winter fashion – the turtleneck. The holy grail piece is a union of comfortability and style that we just can't do without for the colder months. Nothing beats it's versatility factor as it can easily be dressed up or dressed down, all while giving you maximum comfort. Not to mention the several hundred styles available – from warm chunky sweaters to trendy fitted silhouettes, you're sure to find one that'll match your style. 
This season, our focus was set on basics and neutrals. 2020 is all about simplicity and minimalistic style encircled with an air of elegance. So we turned to Nordstrom and found 12 turtlenecks that are a home-run. 
Statement Turtleneck Sweater $54.00
Crowd favorite funnel neck sweater, accentuated with trendy blouson sleeves and comfy knit texture. 
Fitted ribbed turtleneck with a sleek finish to add a high-fashion appeal to your look. 
Transfer Stitch Turtleneck Sweater $59.00
Sought-after cropped turtleneck with a slouchy silhouette and roomy sleeves to give you maximum comfort while looking cute. 
Quilted Oversize Turtleneck Sweater $75.00
You'll never want to take off this ultra-soft plush wool sweater with a lattice designed body and a chunky turtleneck. 
Sleek and simple turtleneck bodysuit in a stretchy fabric that'll keep your shape snatched. 
Cashmere Turtleneck Sweater $98.00
Luxurious and rich cashmere covers this cozy pullover turtleneck that looks as good as it feels. 
Daisy Turtleneck Sweater $59.00
Everyday turtleneck with a relaxed fit, a soft fuzzy texture and eight different color variants for your varying moods. 
Multi-ribbed turtleneck with a fitted silhouette that strikes the perfect balance between fashion and comfort.
Streamlined profile turtleneck, cut from soft fabric that's perfect to layer under your favorite winter coats.
Space Dye Chunky Turtleneck Sweater $45
Crafted from thick waffle stitch fabric, this turtleneck sweater is designed with fun, colourful dyes. 
Caroline Smocked Turtleneck Top $68.00
Smocked paneling on this turtleneck adds an interesting texture to an otherwise basic piece. Throw on your favorite longline coat and you have a winner.
Rib Knit Turtleneck Sweater $45.00
A classic ribbed knit turtleneck sweater that is a total essential when the temperature begins to drop. 
Up Next: 21 Elevated Basics That Will Forever Stay Stylish