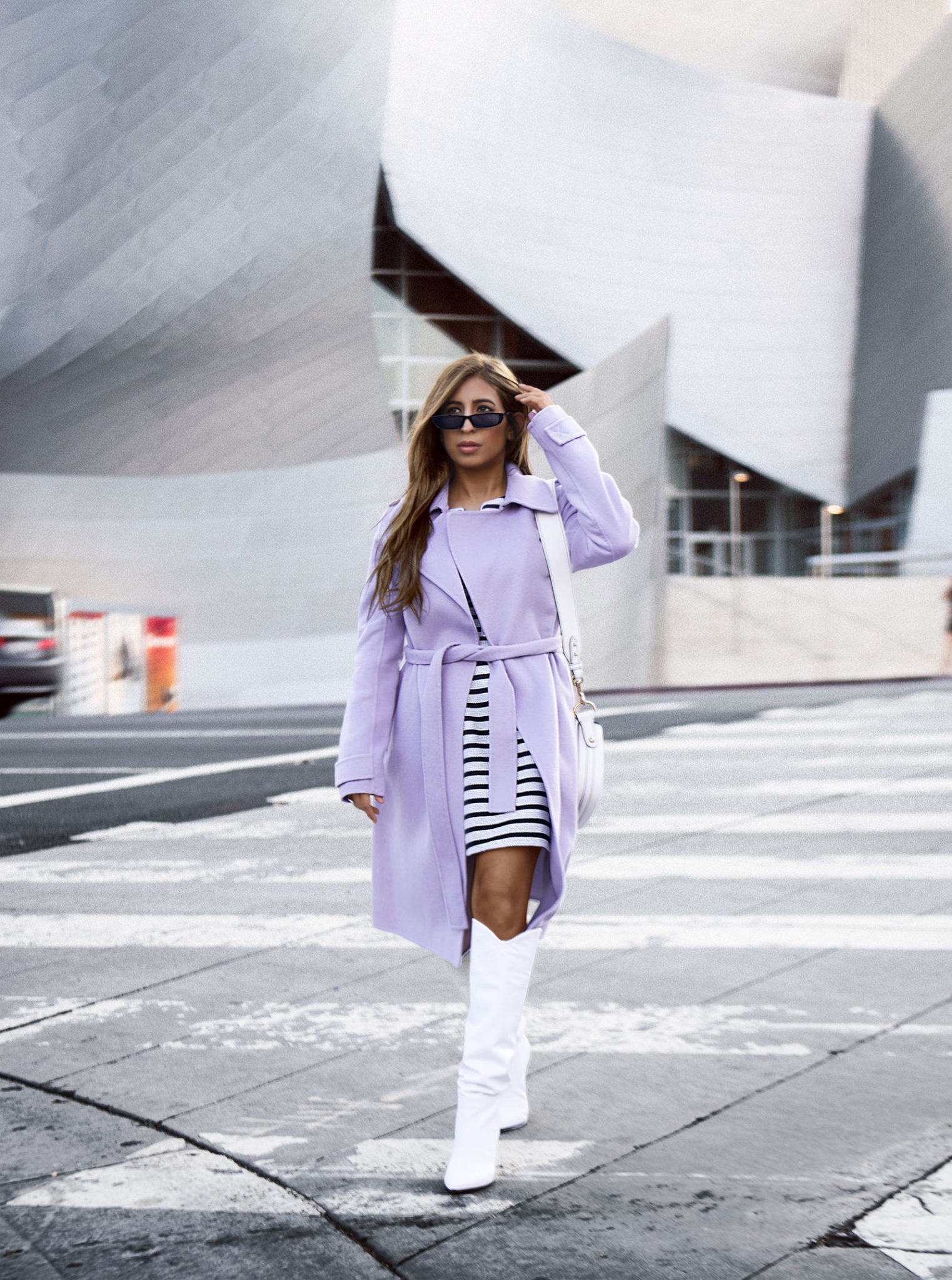 Colors are the soul of your wardrobe but since the last few years, shades of black are ruling our wardrobes! Every color has a unique identity and belief attached to it. I agree to the point that black and white are our all time saviors but colors can do wonders when paired and mixed nicely. You can always get a new look by mixing them correctly. If you're confused about how to wear the colors correctly, here are few tips that'll help you.
Playin' with the hues
I love going for different hues of one color. Going monochromatic can give you a sophisticated, classy or a bold look, depending on your choice of colors. You can go for peach blush and similar shades or burgundy and darker shades! Whichever color suits you best, find similar shades and start pairing!
Cropped cotton-blend wide-leg pants

Wearing the basics
Basics including black, white, gray, etc. and even the metallics can never go wrong, when paired correctly. Metallic shades like gold, silver, copper can add bling to your outfit and personality instantly.
Two by Vince Camuto Jean Jacket
Mayra Embellished Ankle Strap Sandal

Revisiting the color wheel
Remember those analogous and contrasting colors we're taught about in the elementary school? If you don't, it's time to remember 'em all now! Try mixing shades of analogous colors in your look, for eg. shades of – green and yellow, red and orange, blue and green. You can also go for darker combinations.

Contrasting hues
If analogous colors are a nice option then contrasting colors are no less. Revisit the color wheel and incorporate some contrasting colors in your outfit. A lighter shade of a bright color and darker shade of a neutral color looks great together. Bring out the artist in you and try your hands on mix & match!
Maribel two-tone faux fur coat

Prioritizing the Primaries
Rejuvenate your wardrobe by adding more primary colors to it. Shades of red, yellow, green can add instant Spring vibe to your look. These colors are big on trend this spring.
Whisper Light Sheath Minidress

…
Take reference from the color wheel and start mixing!
Adi xx