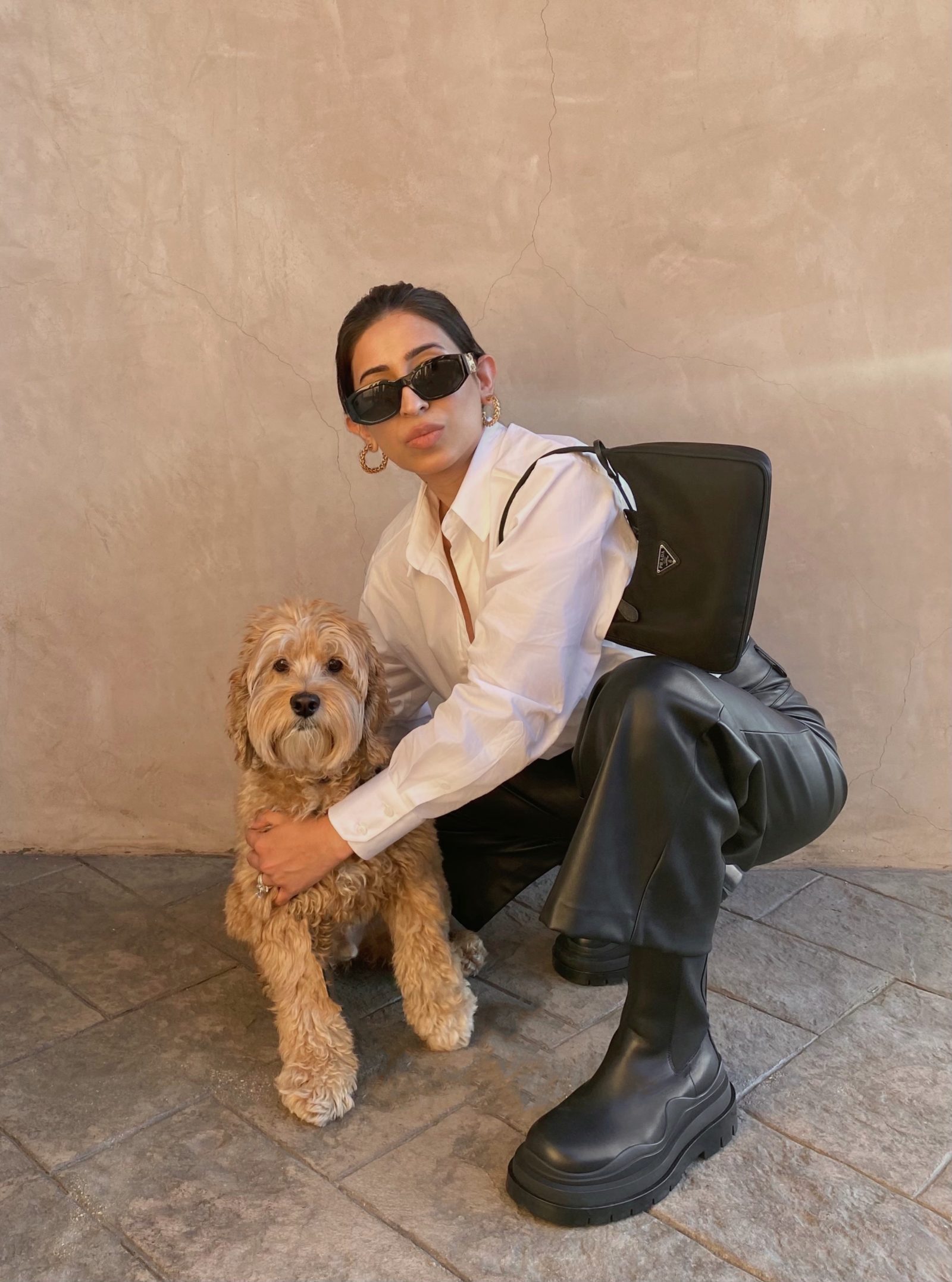 Everyone has finally made their way out of the glitzy and dramatic outfits; thanks to the pandemic, basic, comfort pieces are becoming key fashion trends. However, adding a show-stopping look to basics can be tricky. Thanks to 2020's next-level basics, they are stunning yet effortless to wear. We are talking about silk face masks, cashmere sweaters, and cute sweatshirts. So, yes, this is the perfect ensemble of the 'new normal' fashion world.
We know how one can be tempted to splurge on trend-driven items, but these timeless basics are more alluring and investment-worthy. So, no matter how much you spend on the items listed below, it's a win-win situation. Sartorially speaking, get ready to make a splash with these voguish basics. Keep scrolling to find out which 7 wardrobe basics deserve your attention.
1. Adorable Tops 
These tops are so stunning and versatile that they can effortlessly be teamed with any bottom wear. Be it a pair of trousers, a leather skirt, and whatnot!
Neck Band Stretch Silk Blouse ($345) $207 
Camicia Righe Top ($285)
Millie Twill Tea Top $35.00–$38.00
2. Sweatpants & Sweatshirts
When it comes to comfort with fashion, sweatpants and sweatshirts are the perfect picks. They look cool and can never disappoint anyone.
Carey Crew High/Low Sweatshirt ($49) 
Harmonise Luxe Sweatshirt ($148) 
Explorer Lightweight Pants ($128)
Recycled Fleece Sweatshirt ($88)
Recycled Fleece Sweats ($88)
3. Leather Pieces
Separate leather pieces are also one of the most chic items. You can go for leather skirts, pants, blazer, and pretty much anything your wardrobe needs.
Faux Leather Tie Waist Top ($79.95)
Atlantic-Pacific Faux Leather Trousers ($99) 
Faux Leather Military Shirt Jacket ($159)
Dalby Leather Biker Jacket ($450) $315
4. Flats 
Let your feet take a break from high heels. Toss and replace them with flats, such as loafers and flat boots.
Forever Chain Pointed Toe Mule ($89.95) $35.98–$49.90
Winniford Booties ($149.95)
Cheryl Lug Sole Loafers ($129.95)
5. Cashmere Sweater 
If you want to replace your old weary sweaters, cashmere sweaters are the perfect finds. They are warm, cute, and everything your wardrobe needs right now.
The Cashmere Crew ($100)
Funnel Neck Boiled Cashmere Sweater ($395) 
Cashmere Turtleneck Sweater ($98) 
6. Timeless Denim
Classy and timeless denim are on the way to enhance the style potion of your outfits.
Verdugo Ripped Raw Hem Skinny Jeans ($229) $109.90
Emery Long Mid Rise Relaxed Straight Jeans ($258)
Wedgie Icon Jeans ($98)
7. Classy Masks 
Face masks are evolving at a good pace. The pandemic brought us a new accessory, so why not embrace it?
Silk Mask ($55)
Assorted 4-Pack Adult Face Masks ($25)
Set of 3 Face Coverings ($49)
Up Next: This Week's Top-Selling Fall Picks That Are Irresistibly Chic