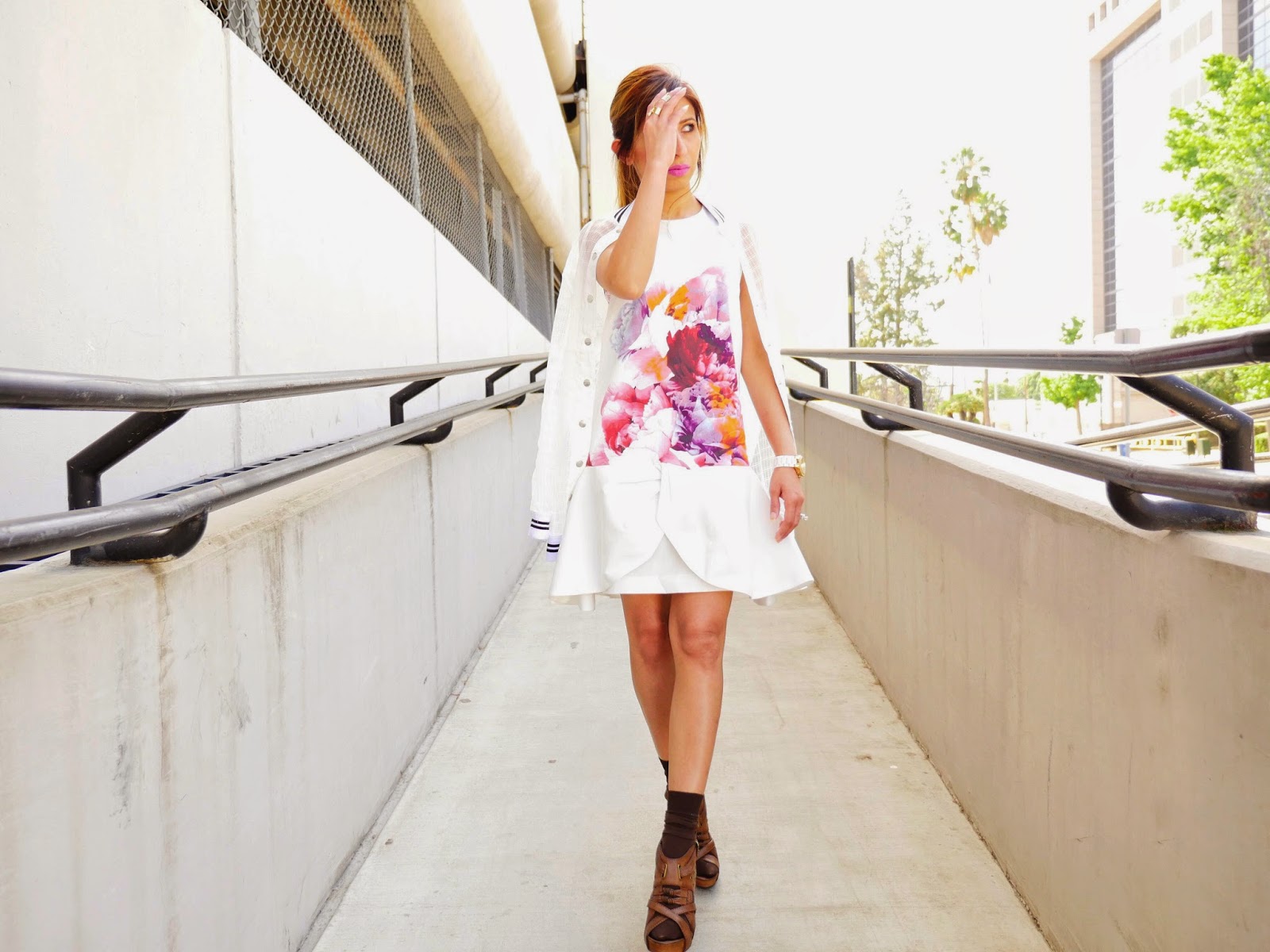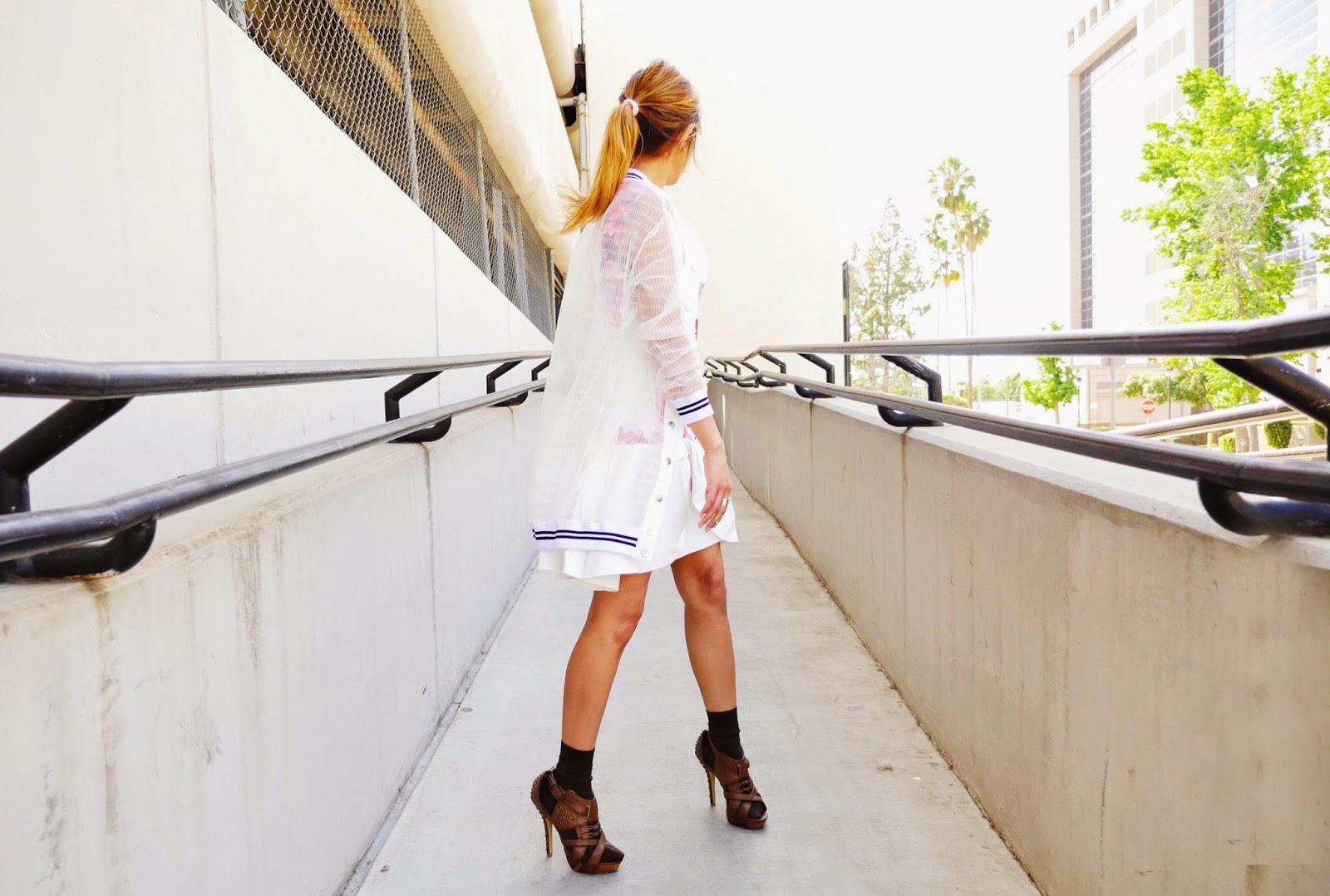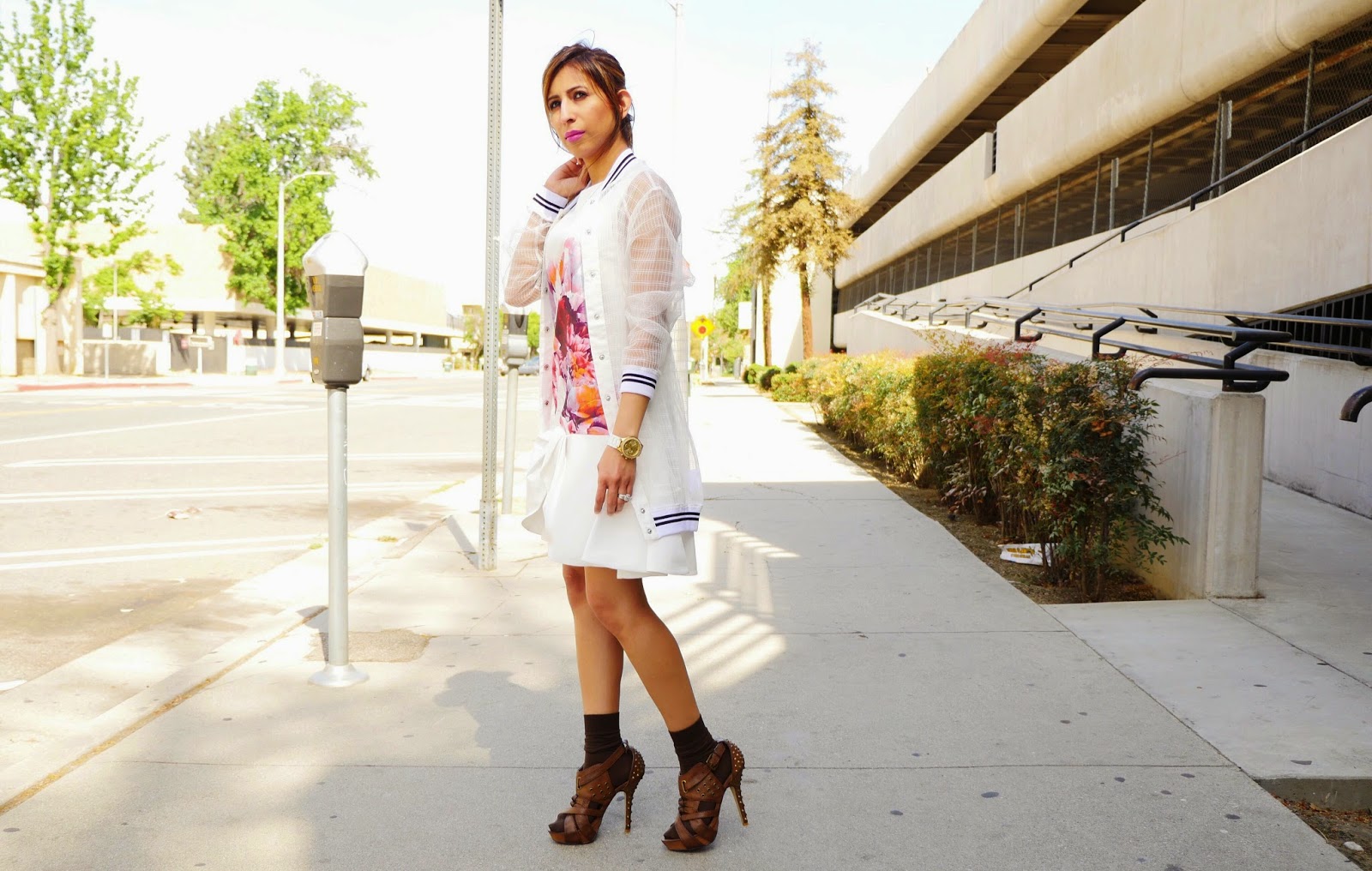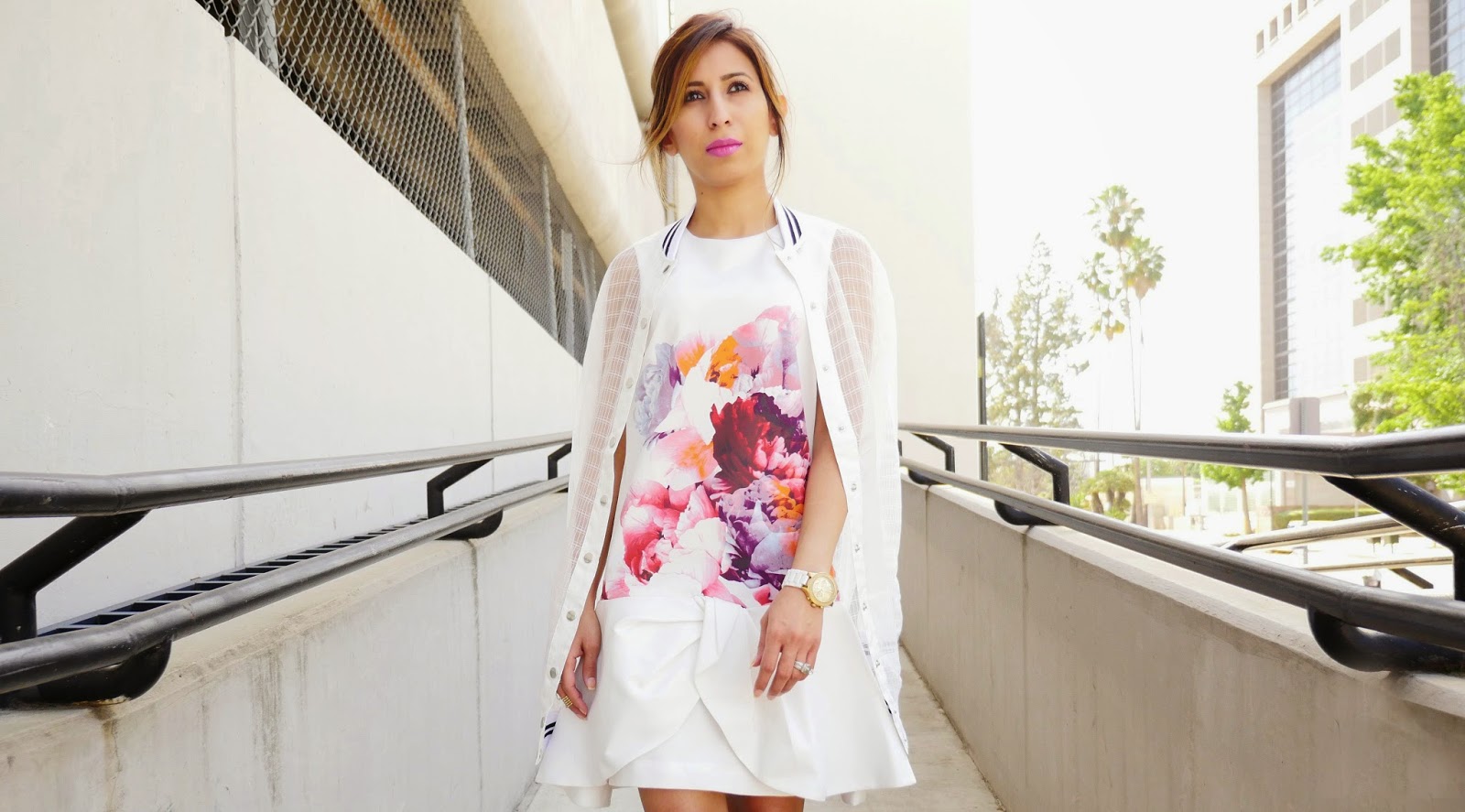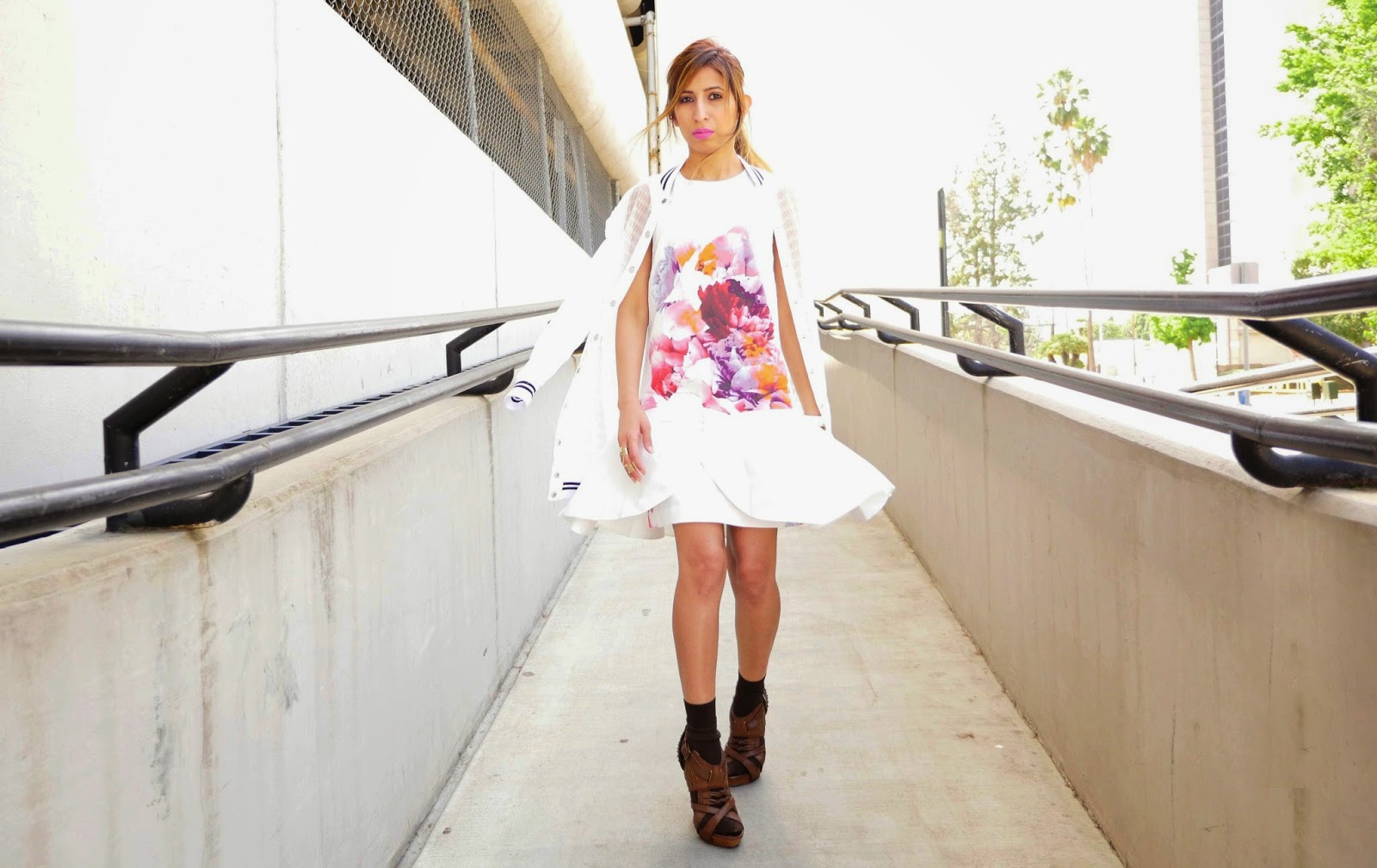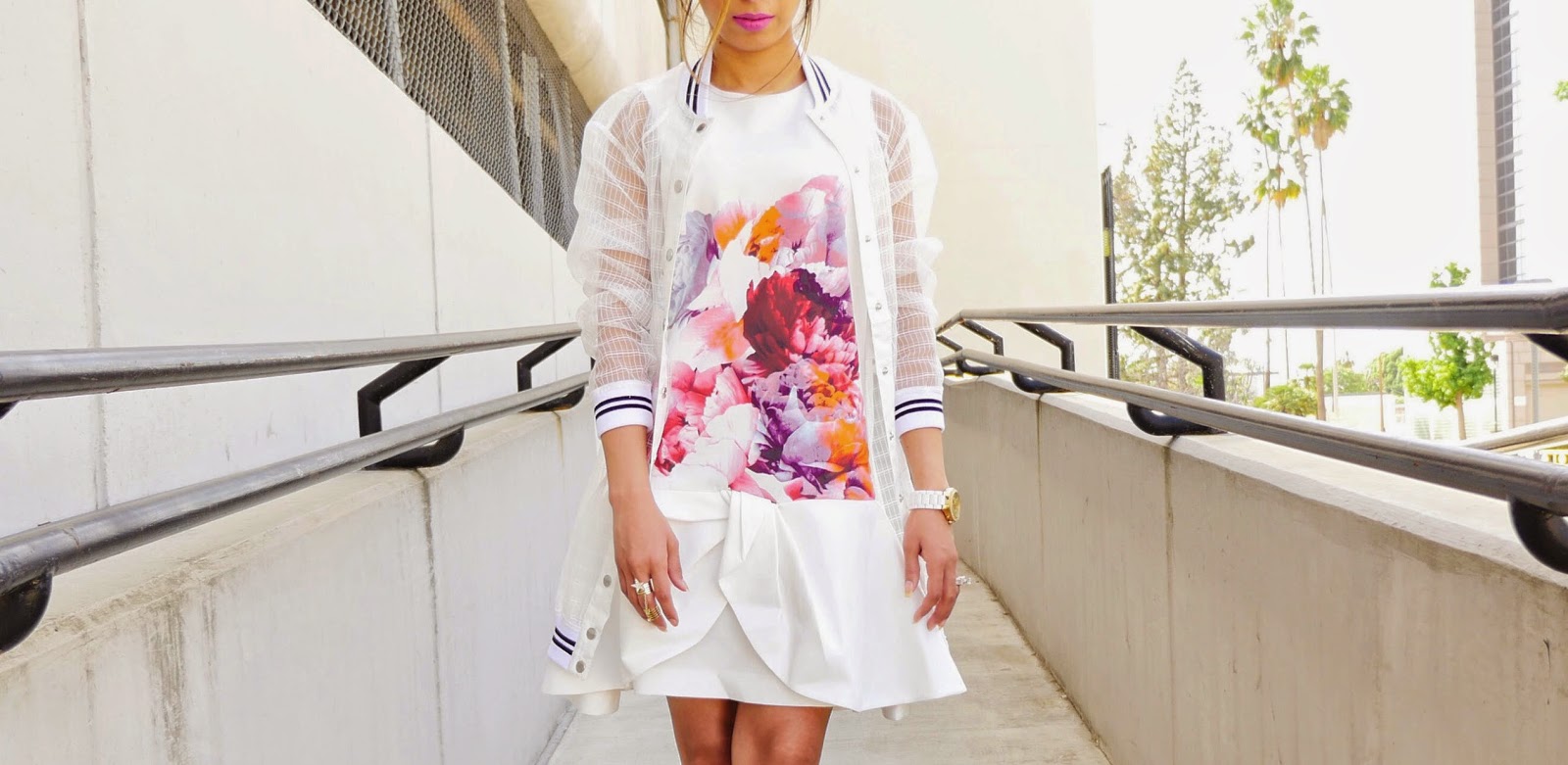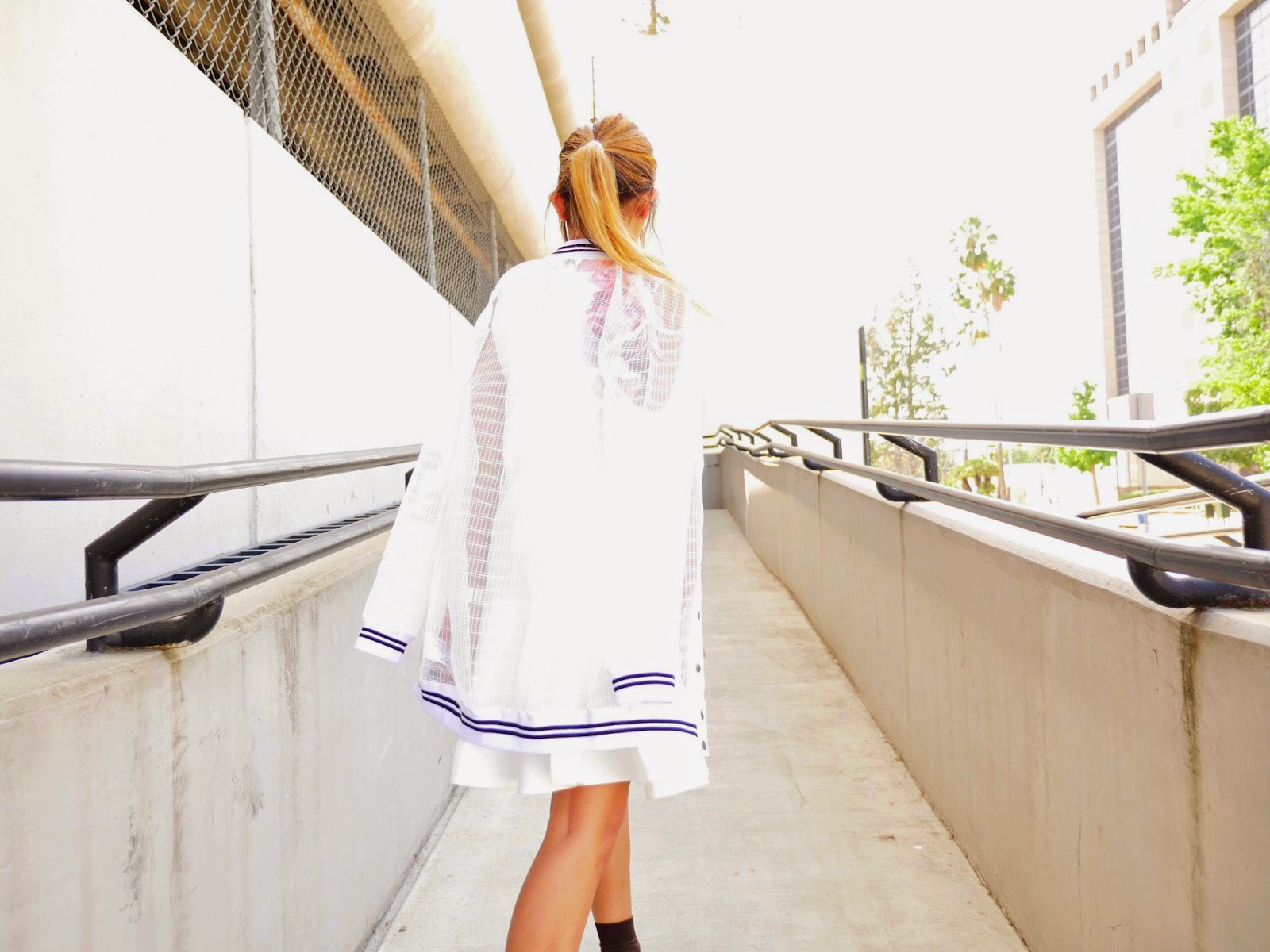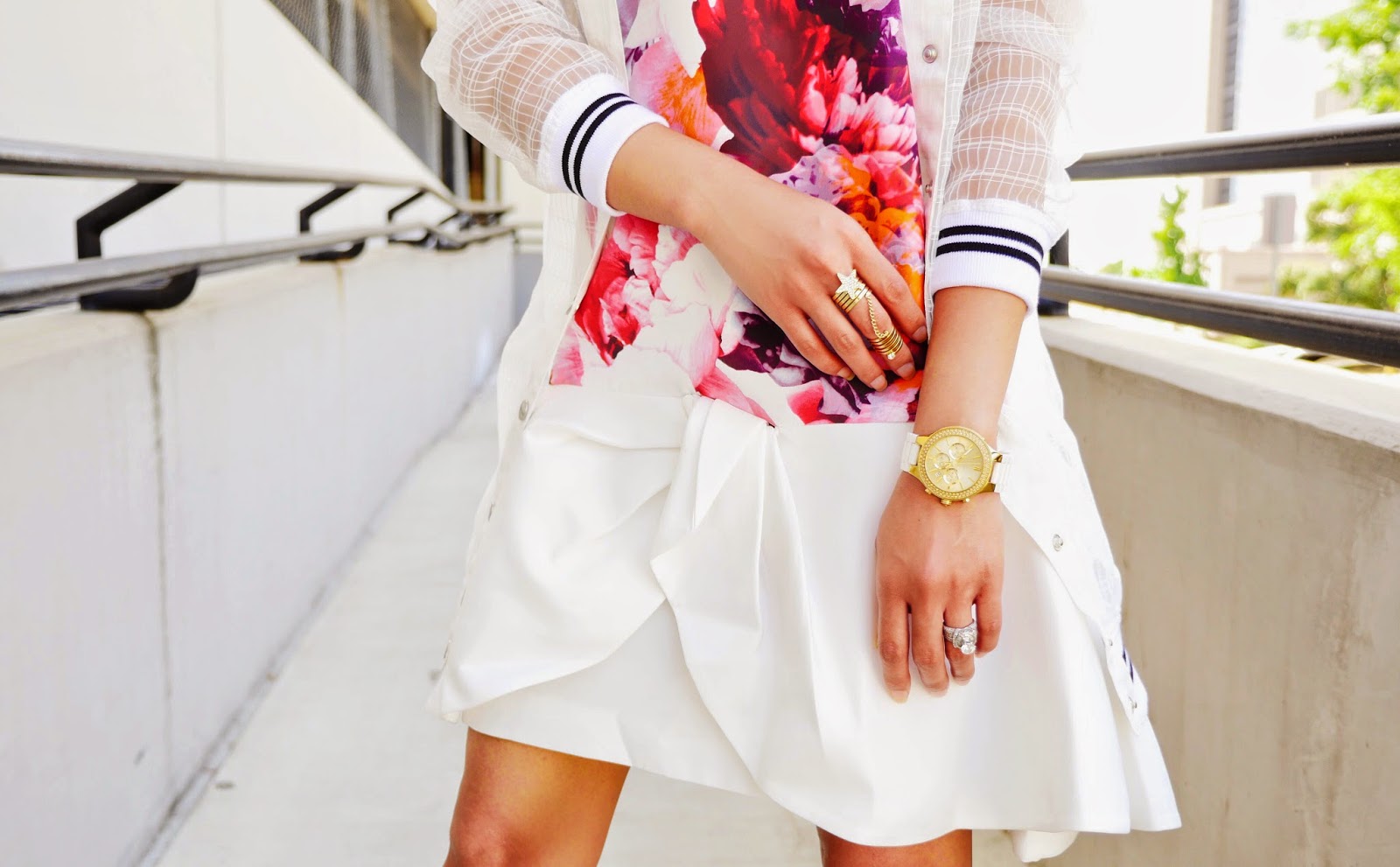 Happy Tuesday everyone! Hope you all had an amazing Mother's day weekend and showered your mothers with lots of love. They are just so special!!
The look I am sharing today is very interesting. I was on a hunt for a bomber jacket for quite sometime. When I saw this, I totally fell in love with it. This is a sheer bomber jacket. Sheerness added a lot of character to this regular bomber jacket.
I paired up a beautiful white dress with this sporty jacket for an edgy yet classy look. On the lines of the same theme I paired up socks with heels. This style can totally look high fashion, if done right. If you want to sport a socks with heels style for the summer below are a few points that will be helpful and might encourage you to try it.
Your heels can lend a more professional look when you pair it up with a nice pair of thin socks.
For a more classy look opt for neutrals or match the tone of your shoe.
Make sure whatever socks you opt for, fit in your shoes really seamlessly.
Its a trend that has been showcased by many big designers like Chanel, Bottega Veneta etc.
Socks are an affordable way to freshen up the look of your heels.
Socks can even help in keeping those blisters at bay 🙂