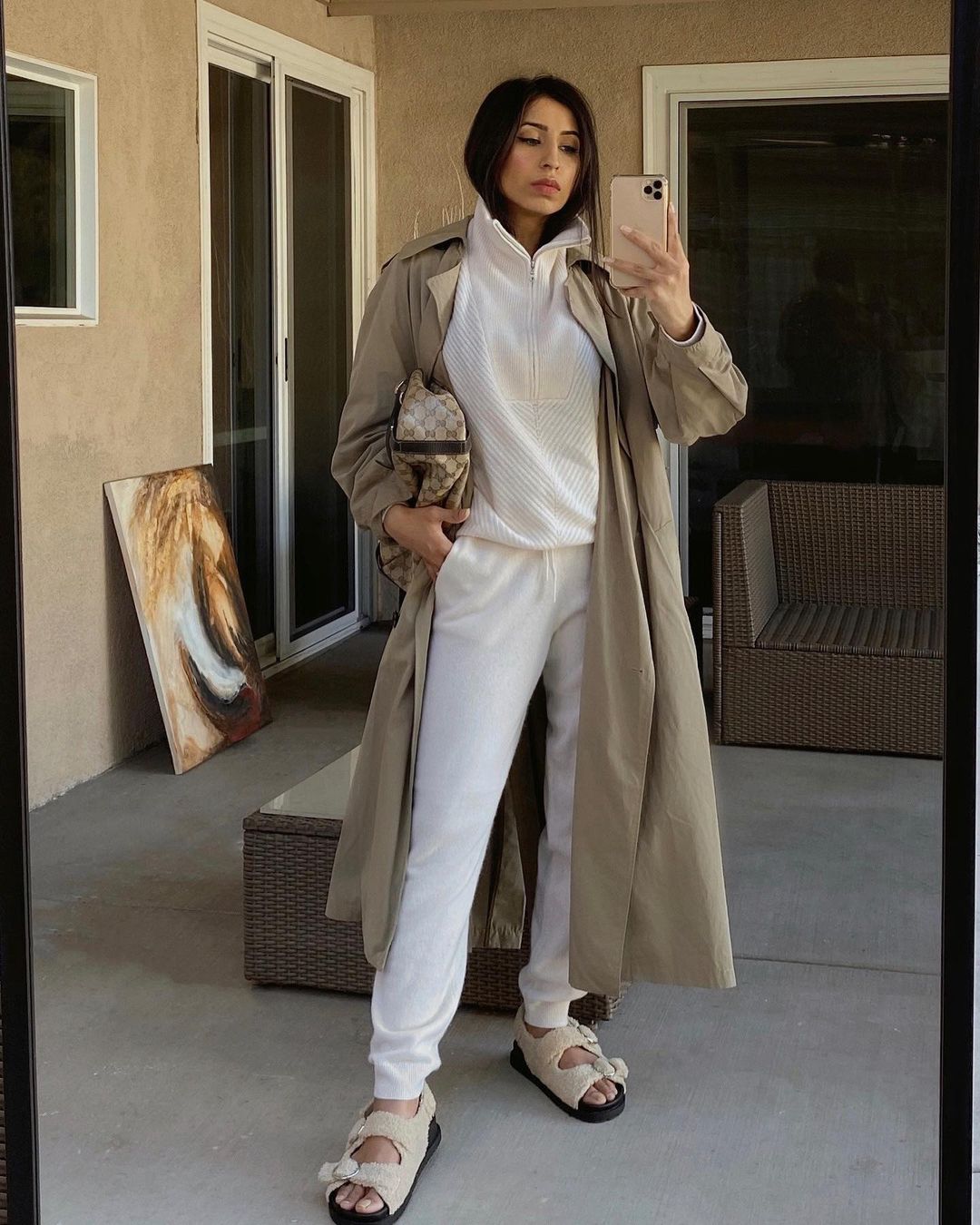 Since Fall & Winter is around the corner, no fashion enthusiast needs an excuse to fill the closet with trendy, stylish, chic clothing pieces. But, just in case you are perplexed by a gamut of options available for clothes this season, just head over to Mango to sift through the best fashion picks. 
To make it easier for you, we have curated a list of 24 best-selling clothing items of the season on Mango. These timeless pieces with a touch of modern lines and silhouettes are flying off the online retailer's shelves. From houndstooth patterns to classic tees with shoulder pads – Mango is filled with vogue trends that will soon be seen everywhere. 
Stay ahead in the fashion game by taking some style notes or adding your favorite picks to your virtual shopping carts from our Edit below.
Sophisticated Outerwear
This sharply tailored outerwear tops the list because it is utterly elegant. The well-defined silhouettes will stay as trendy as they are today for years to come. You can pair this trend with denim, skirt, sweatpants, and hoodies too.
Classic Belted Trench ($150)
Belted wool coat ($300)
Faux-Leather Trench ($150)
Ankle Boots 
If there's one boot trend that's taking over the fashion world at an unprecedented pace, it's the chunky ankle boot. This boot trend is the favorite of almost every Instagram IT girl and was also seen everywhere on the runways.
Elastic Panels Ankle Boot ($100)
Leather High-Leg Boots ($150)
Croc-Effect Ankle Boots ($150)
Printed Long Dresses
If you thought long floral dresses are meant only for summer, have a look at these Fall appropriate printed dresses. These dresses can amplify the entire look quite effortlessly. To take its fashion quotient up a notch, you can pair these dresses with long coats and knee-high boots.
Printed long dress ($150)
Floral Print Long Dress ($100)
Printed Long Dress ($80)
Floral Print Long Dress ($150)
Cozy Knits 
If you need comfy and cozy knit items, you have come to the right place. These warm clothing items from Mango can be worn for outings as well as for relaxing at home.
Long raglan sleeve sweater ($80) $30
Polo Style Sweater ($60)
Check Knit Top ($50)
Button Knit Cardigan ($60)
Shoulder-Pad Tees
Exaggerated shoulders are making all the right noise in the fashion world, and the best way to rock this trend is by going for shoulder-padded tees.
Shoulder Pad T-Shirt ($30)
Shoulder pad v-neckline t-shirt ($30)
Shoulder Pad T-Shirt ($30)
Shoulder pad t-shirt ($26)
Creamy Hues 
If you're bored with white, try donning some creamy hues. Compared to white, creamy shades are softer and more elegant too.
Pearl embroidery appliqué sweater ($100)
Slouchy Cotton Trousers ($80)
Pocketed Wool Coat ($300)
Houndstooth 
Houndstooth never really left the fashion world, but this season, it's in full swing. From vests to blazers to skirts, houndstooth is in full-blown style.
Houndstooth wool-blend blazer ($100)
belt miniskirt ($60)
Houndstooth Gilet ($80)
Up Next: This earthy tone is trending BIG this season – and we couldn't be happier about it