The month of love has come but have you decided your outfit for the same? No worries if you haven't, I've sorted out the best 15 looks for you. I know valentine's day is really special for most of us and so should be your outfits.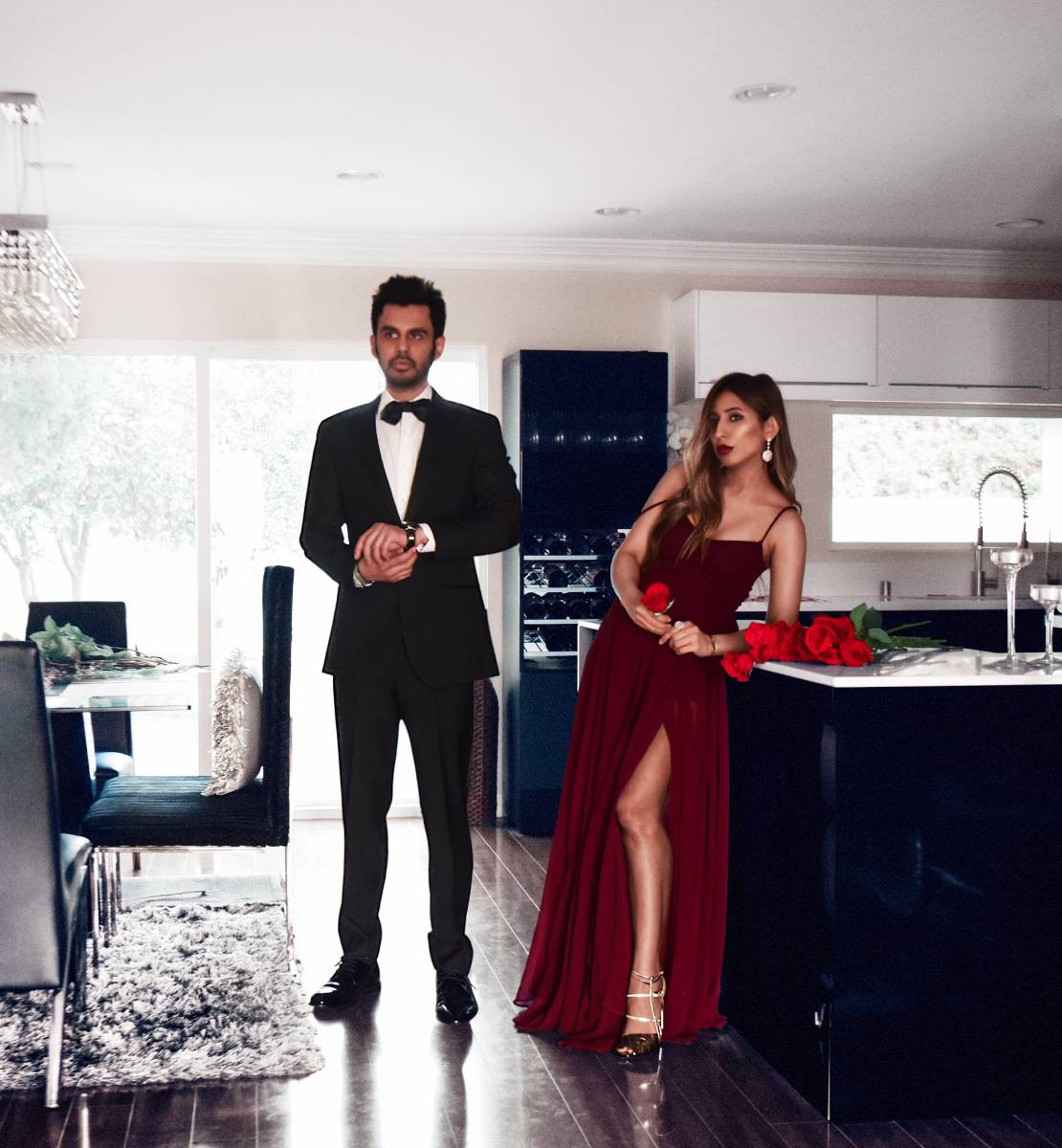 Slip dresses : If you want a chic, elegant, sexy and utter stylish look, just slip into a slip dress! Whether it be a typical date night or a fancy valentine's dinner with your loved one, slip dress would be a great choice. Pair it up with lucite heels and a glittery clutch to spice up the look.

Neutral lover : If you want an utter sophisticated, subtle yet chic look, you can go for a light colored top paired with flared pants or denims. Ankle boots and a classic clutch would just compliment the look perfectly.

Sweater dresses : If you want to show off your sexy curves then you cannot get a better option than this. Slip into a bright colored sweater dress and pair it up with sexy strappy heels and watch him go crazy about you all over again!

A color synchronised outfit : A color synchronised top, mini skirt, jacket, clutch and no, not the footwear! Go for a different colored footwear when you're going for a color synchronised outfit. You can carry a color synchronised handbag though.

A monochromatic outfit : You can go for different hues and tints of the same color. Pink and red would be the most appropriate colors according to the occasion. A baby pink co-ord top & skirt and a hot pink blazer with glittery heels or boots would look amazing.

Fabric matters : You can go for all-denim, all-corduroy or an all-leather outfit without giving a second thought. These are the classics and can never go wrong. Stylise your look with a matching handbag and footwear.

Animal prints : If you're a retro trend lover, I know this must be your all-time favorite. You can go for an animal print jumpsuit, paired with black, strappy heels and a print synchronised clutch. You can never go wrong with this one!

Showing off your shoulders : This trend has been around since past one year and is still going strong. If you love showing off your shoulders, you can definitely go for a cold shoulder or an off shoulder dress. Pair it up with pencil heels and a sophisticated clutch to lighten up the ensemble.

Dramatic sleeves : Another retro trend that has been around the corner for quite a long time now and can be a great option to stylize your valentine's look. Get a dress with puffed, slit or pleated sleeves and pair it up with a sexy pair of boots and hide your drama up in those sleeves.

Stylish jumpsuits : If you love your jumpsuits more than your man, wear one for your valentine's date. They look classy, chic and can actually never go wrong. You can play with the neck style, depending on how much skin do you want to show.

A lowkey sexy look : If you don't want to over-do your Valentine's outfit, you can always go for a low neck top, bodysuit or shirt paired with classic black jeggings and heels. This look is subtle, sexy, sophisticated and perfect for a date with your man.

Show up your glam side: If it's been a while since you last dressed glamorously and have a desire to do that again, you cannot get a better day than this! A tube sexy dress or a sweetheart neck can never go wrong when you're going out with your sweetheart! Pair it up with sexy lucite – mesh pumps and a glittery clutch.

Unusually paired : Want to keep it casual yet dressy? Pair a cute bandeau top with a leather skirt and a puffer jacket maybe. Play it cool by mixing and matching different styles from your wardrobe and stylising the overall ensemble with combat boots and a leather studded clutch.

Pleats and Ruffles : Another retro trend that has been in the market since last 2 years. You can get a pleated or ruffled dress with small, cute prints and pair it up with classic black heels and a subtly sexy satchel.

A Casual Date : Don't be sad if you don't have a partner for this valentine's, you are your own soulmate and you should definitely take yourself out for a date! A faux fur jacket with jeans or a mini skirt would be a great idea! You can pair it up with sneakers, mules or pencil heels and complete the look with a sober clutch.

As I always say, whatever you wear, carry it with utter confidence and you'd definitely look the best! Choose any of the looks and do not forget to tell me which one do you like the most!