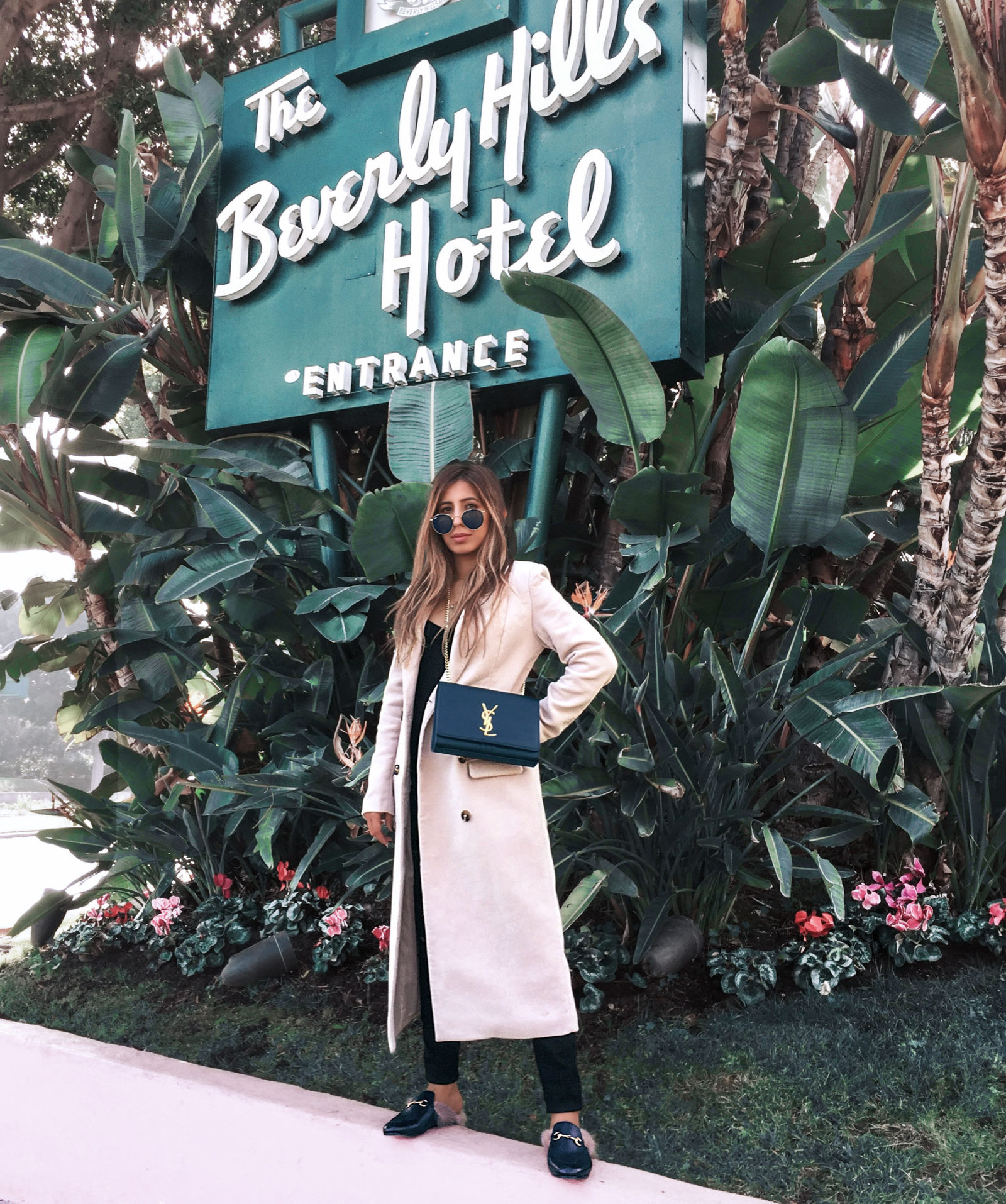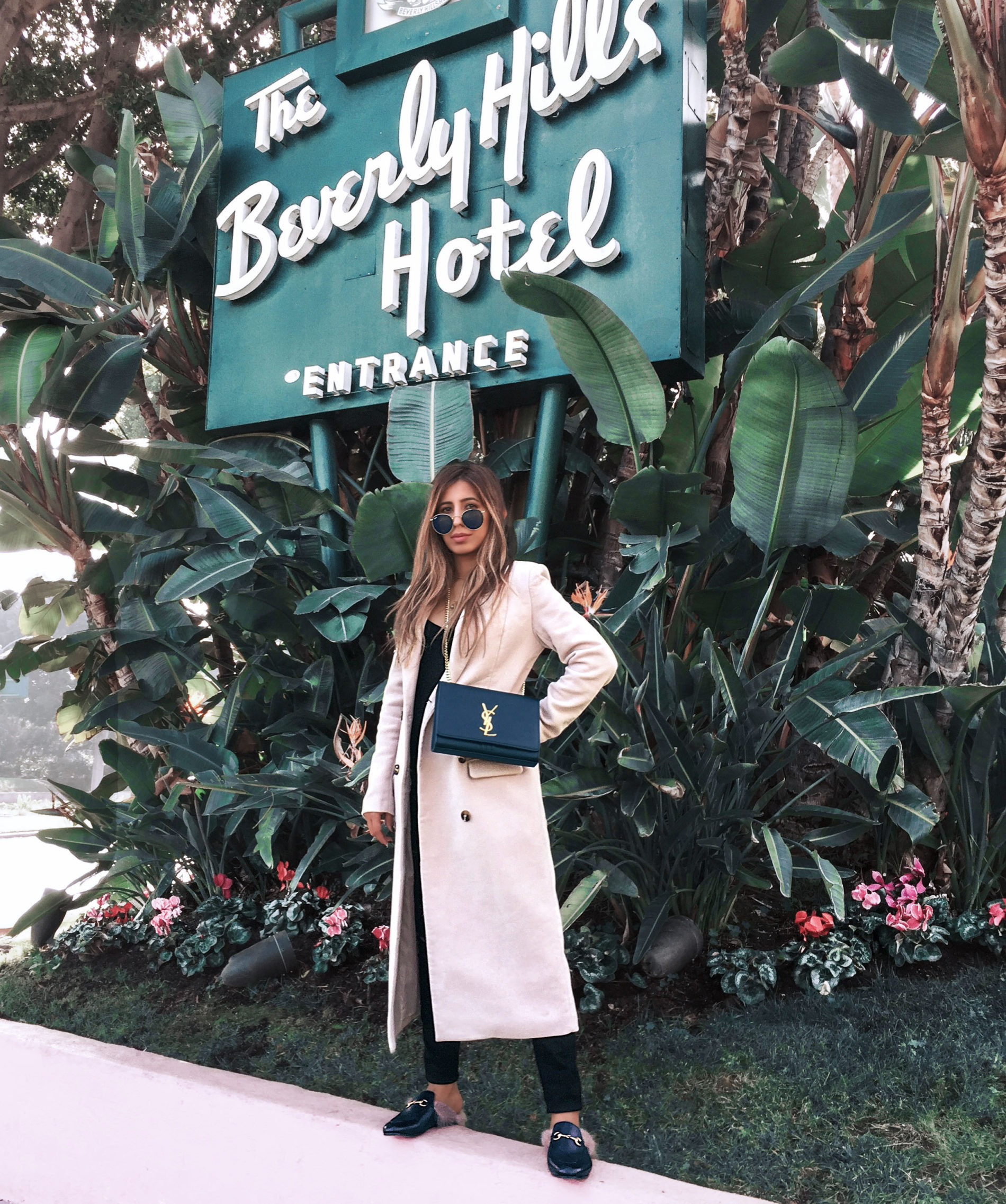 If you are an avid style enthusiast at heart, you know what it means to stay abreast with the current trends. While it's easy to outline basic trends for every season – think puffer jackets and sweater vests for winter or breezy dresses for summer – it's the inter-season fashion that often evades an untrained eye. It can be hard to figure out what exactly the talk of the fashion town is when the winter chill is not chilly enough to put on a fleece jacket and it's not warm enough to pull out a flowy dress either. That's why we exist.
We spend countless hours online, deciphering what is making waves in the world of fashion at any given moment. And with reliable retailers such as Nordstrom to go back to time and again, we are now style connoisseurs whose task at hand is to educate and update the readers on what's making its presence known in the style circuit. Below, we have listed 11 best selling pretty outfits of the week on Nordstrom to help you find out what's trending and add to your closet the piece(s) that caught your eye. Keep reading now, because you can thank us later!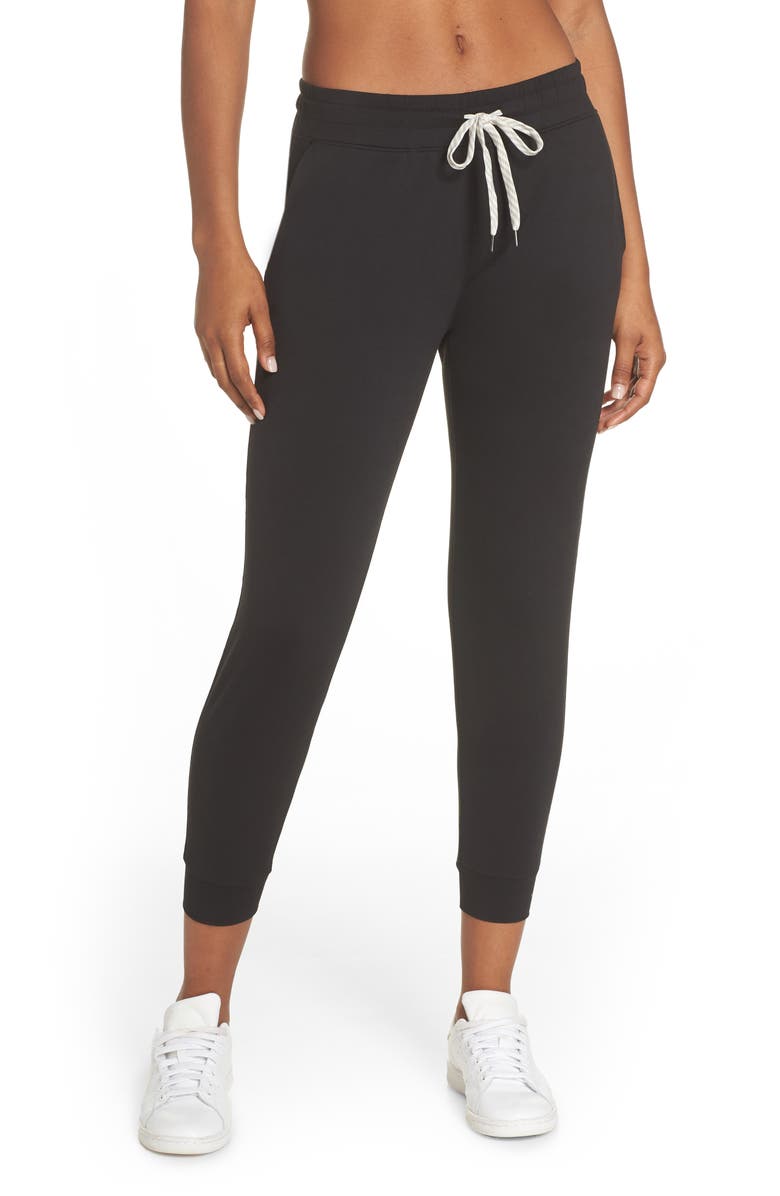 Pocket Performance Joggers ($84)
We've left 2020 behind, but 2021 is still going to be mostly about work-from-home outfits. This pair of joggers is as relaxed as it is stylish, and with an array of colors and patterns to choose from, you can break the monotony of boring outfits (something all of us crave while being cooped up within our homes).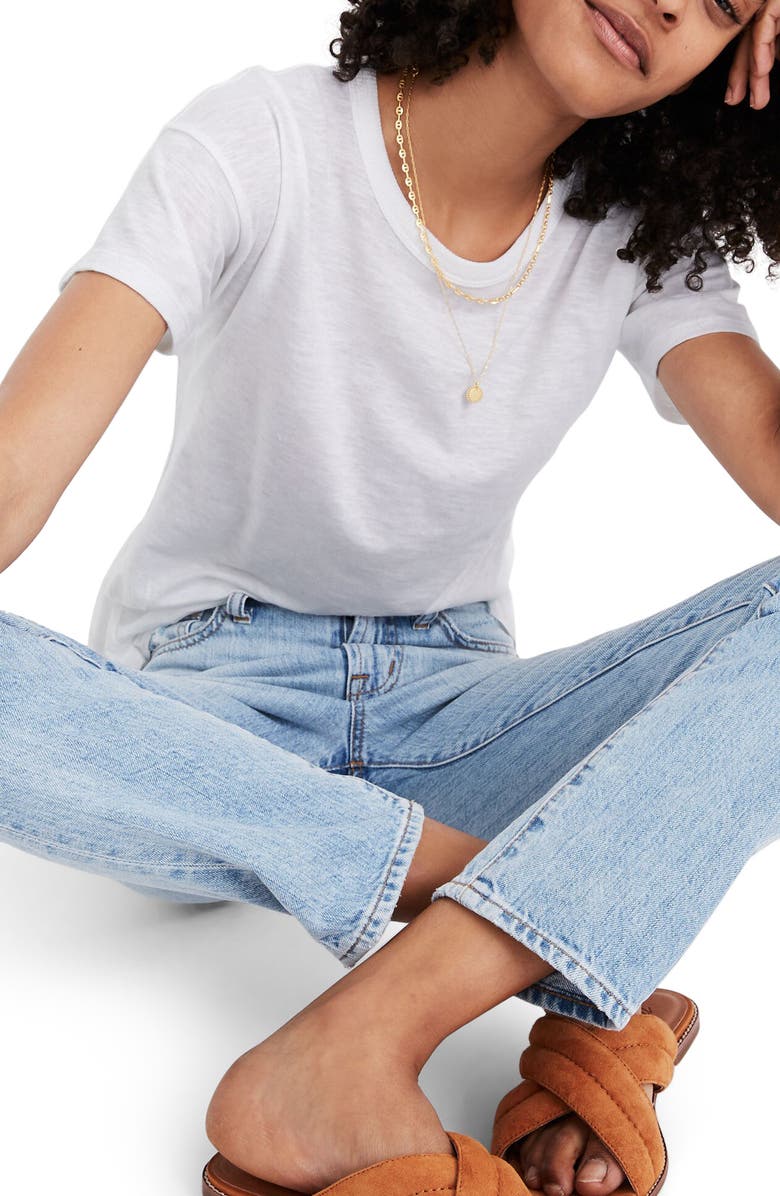 Whisper Cotton Crewneck T-Shirt ($19.50)
If there's an outfit that perennially classic, it's a white t-shirt. Pair it up with any bottom wear of any color, accessorize according to your mood, and you are all set to slay the fashion scene. Also, this crewneck t-shirt is just the perfect transitional piece – wear it on its own on a warm, breezy spring day or layer it underneath a coat or jacket when the chill makes a sudden comeback.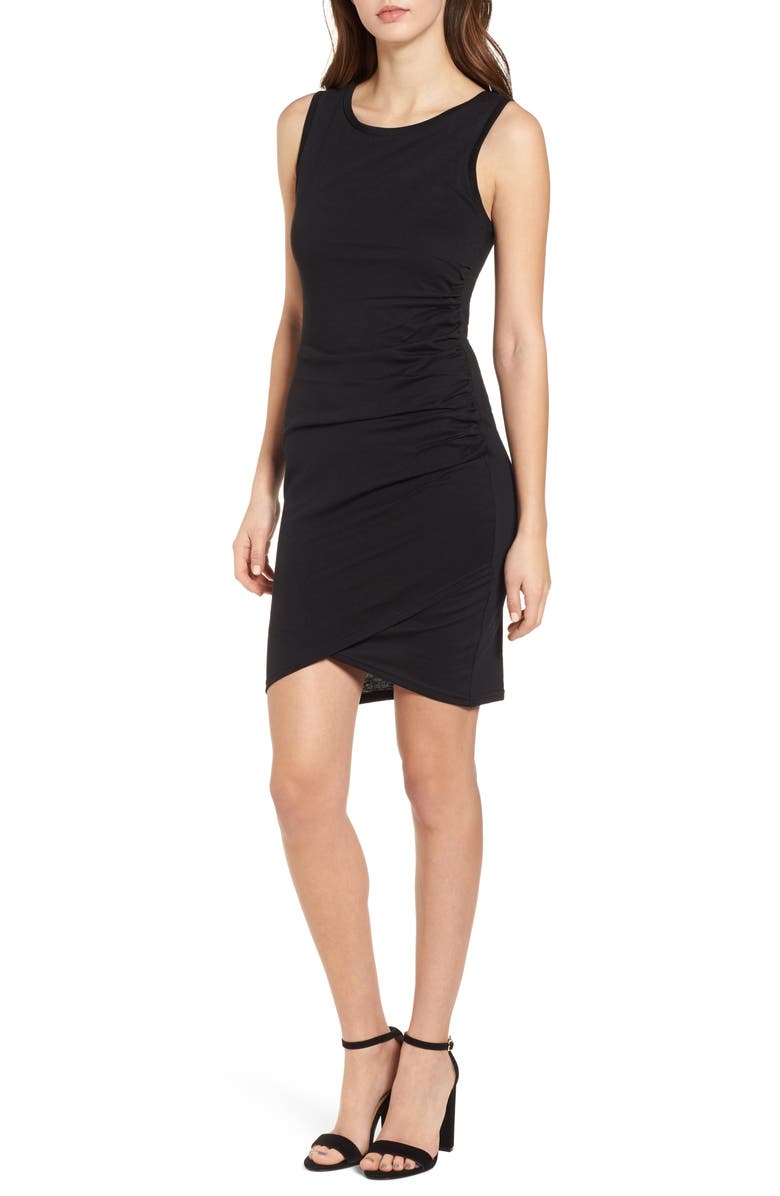 Ruched Body-Con Tank Dress ($56) $38.90
2021 is all about adding a contemporary spin to a classic attire – and this elevated tank dress is proof. With gentle ruching on one side of this black body-con tank dress, get ready to turn heads wherever you go, because this is cozy sophistication at its finest.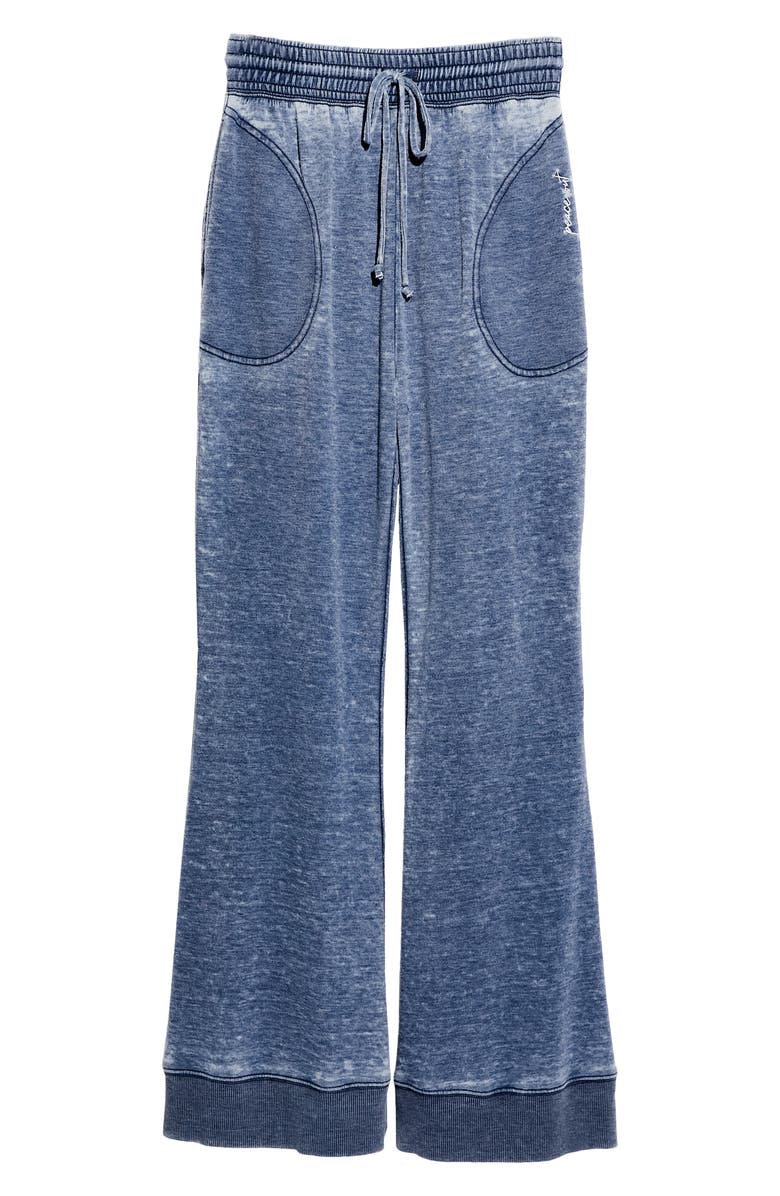 Cozy Cool Lounge Pants ($78)
We still love a good pair of skinny jeans. But in 2020, we discovered that wide-leg pants carry a charm of their own. And we're not ready to forgo that charm just yet. This pair of wide-leg pants with roomy pockets at the sides and an adjustable drawstring at the front exudes a chic, retro vibe that takes us down the lane of voguish nostalgia – probably the only thing that can make a true blue fashionista smile from ear to ear.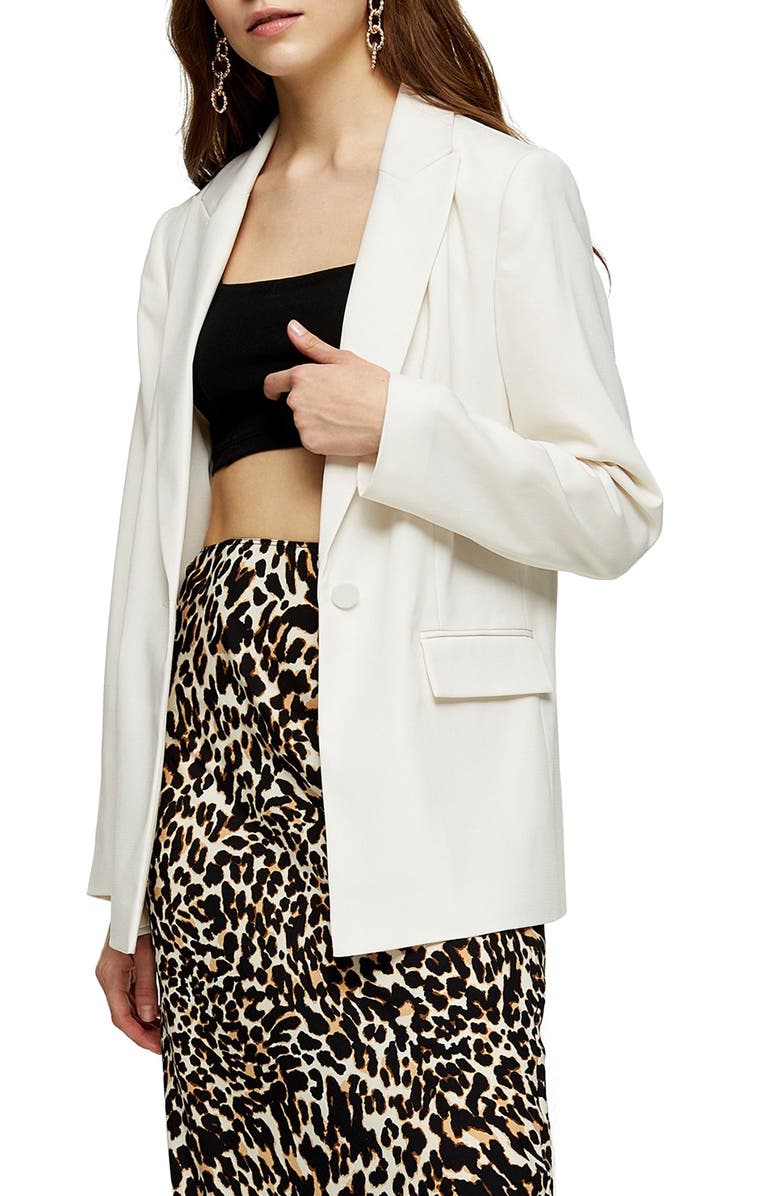 Crepe Blazer ($85) $35.97
A slouchy blazer that takes you from desk-to-dinner without an iota of effort. Pull off a monochromatic ensemble with a solid white skirt and a white t-shirt or go for a contrasting attire with dark-colored bottom wear – with a white blazer such as this one, the sartorial world is truly your oyster!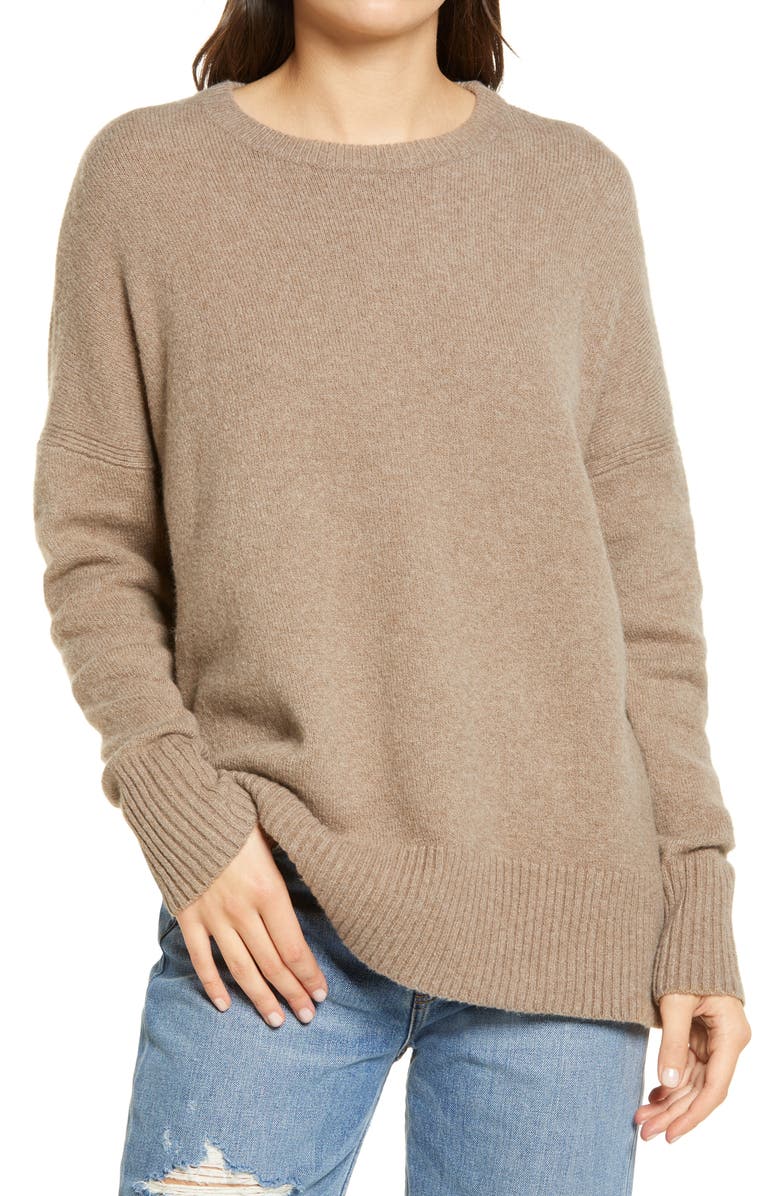 Crewneck Pullover ($69) $28.97 – $31.05
We're not through with the sweater weather yet. So, when the temperature takes a sudden dip, this is the pullover that will come in handy. Ribbed trim at the crewneck, at the cuffs, and at the hem adds to the casual yet chic vibe this number envelopes us in. Also, it never hurts to have a good transitional piece in the wardrobe, so we're not passing up on this one.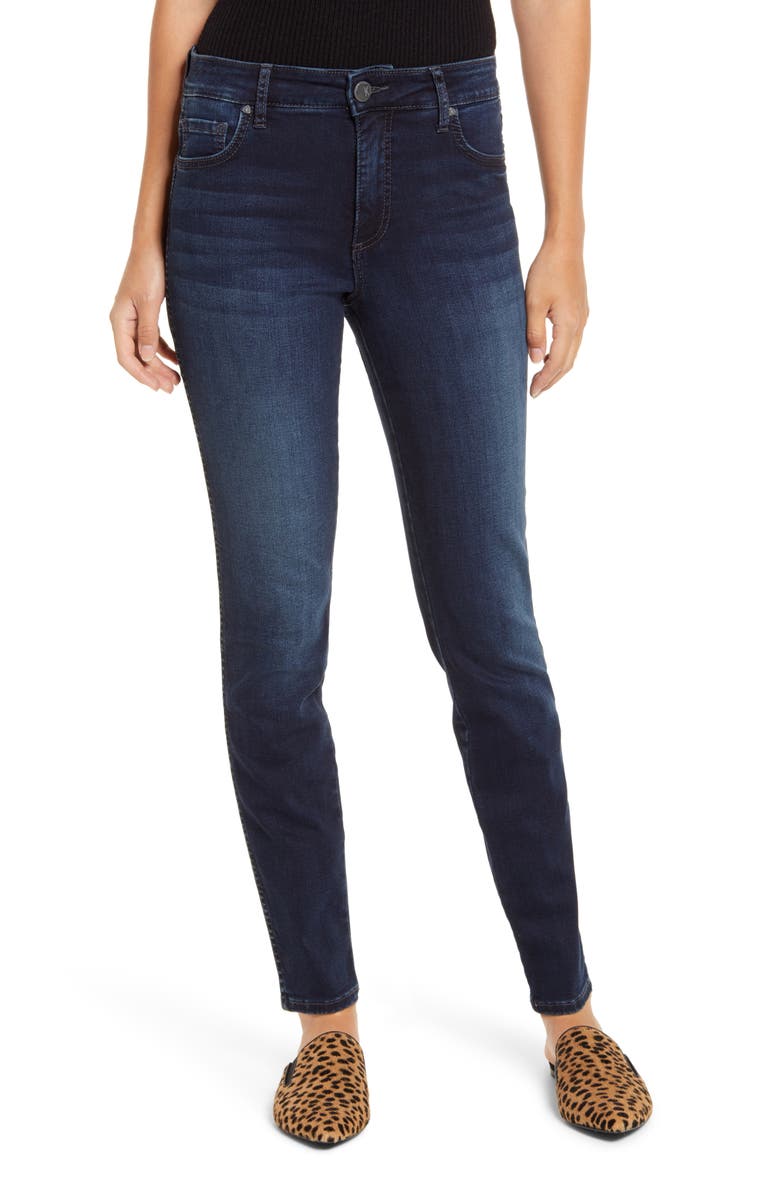 Diana Fab Ab High Waist Skinny Jeans ($89.50) $53.70
We said before, we say this now, and we will say this forever – fashion trends may change a gazillion times, but a pair of high waist skinny jeans will never exit the style circuit. We mean, look at this pick – dark wash, front pockets, skinny fit – if this doesn't inspire you to pull off a head-turning ensemble in a number of different ways, we don't know what will.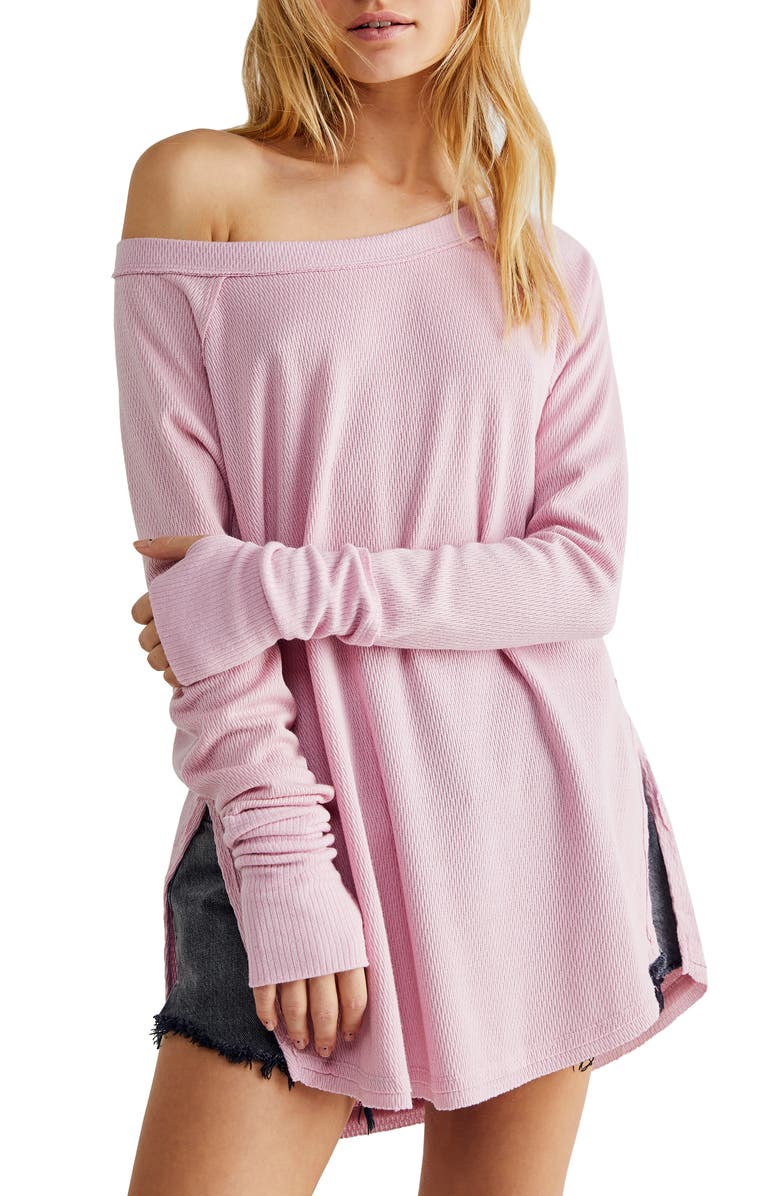 Snowy Thermal Shirt ($78) $32.97 – $46.80
We don't have enough words to describe why we're sold over this pick. The oversized fit, the long (really long!) sleeves, the scoop neck, and the side slits – this is how you marry fashion with function, and get every fashionista out there obsessed about it.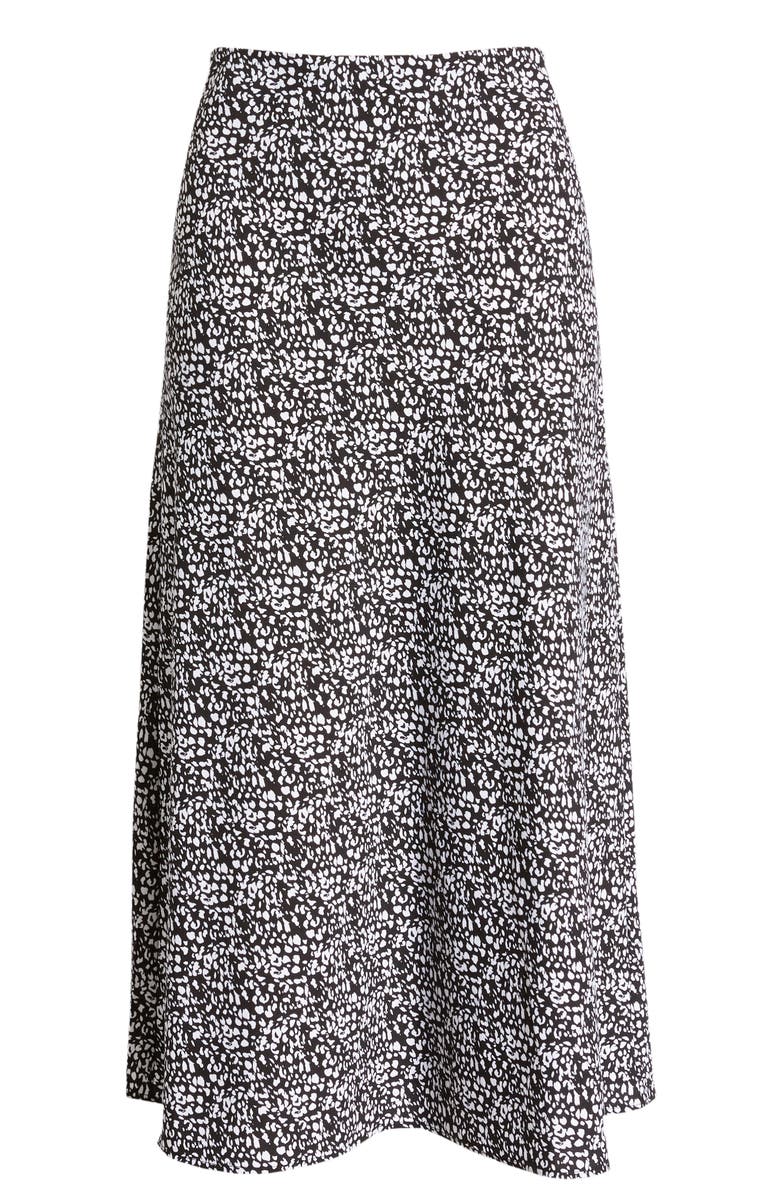 Bias Cut A-Line Skirt ($59-$79) $29.97 – $31.60
With a minute print and maximum flutter, this is the skirt you need in your wardrobe to sway merrily into spring. The light, breezy georgette fabric will carry you through spring and summer with ease and style – we say, a good skirt is a fashion investment everyone must make every year. Trust us, it will pay off in the form of endless compliments.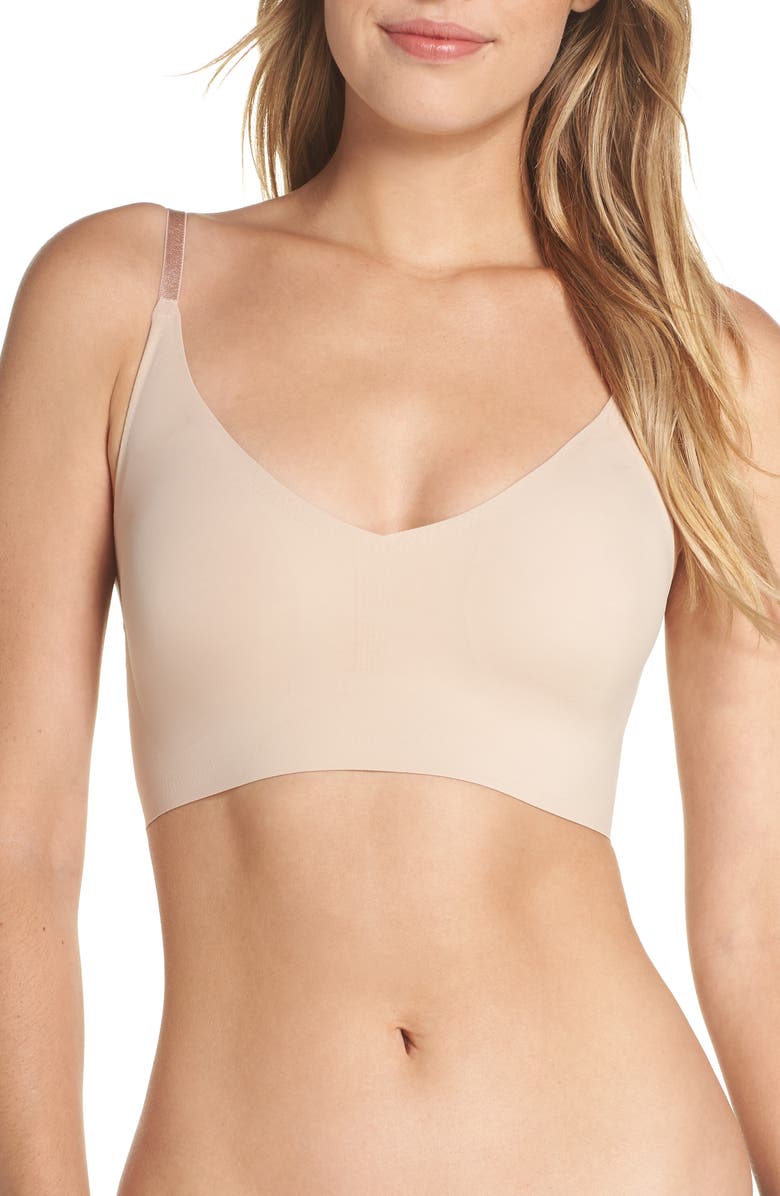 True Body Triangle Convertible Strap Bralette ($44)
2021's fashion is dictated by seamless attires. We are, in life, trying to go with the flow. So, why should our fashion choices be any different? That's why we love this smooth bralette with a convertible strap that is wireless and seamless – so you can move at ease and lounge around in comfort.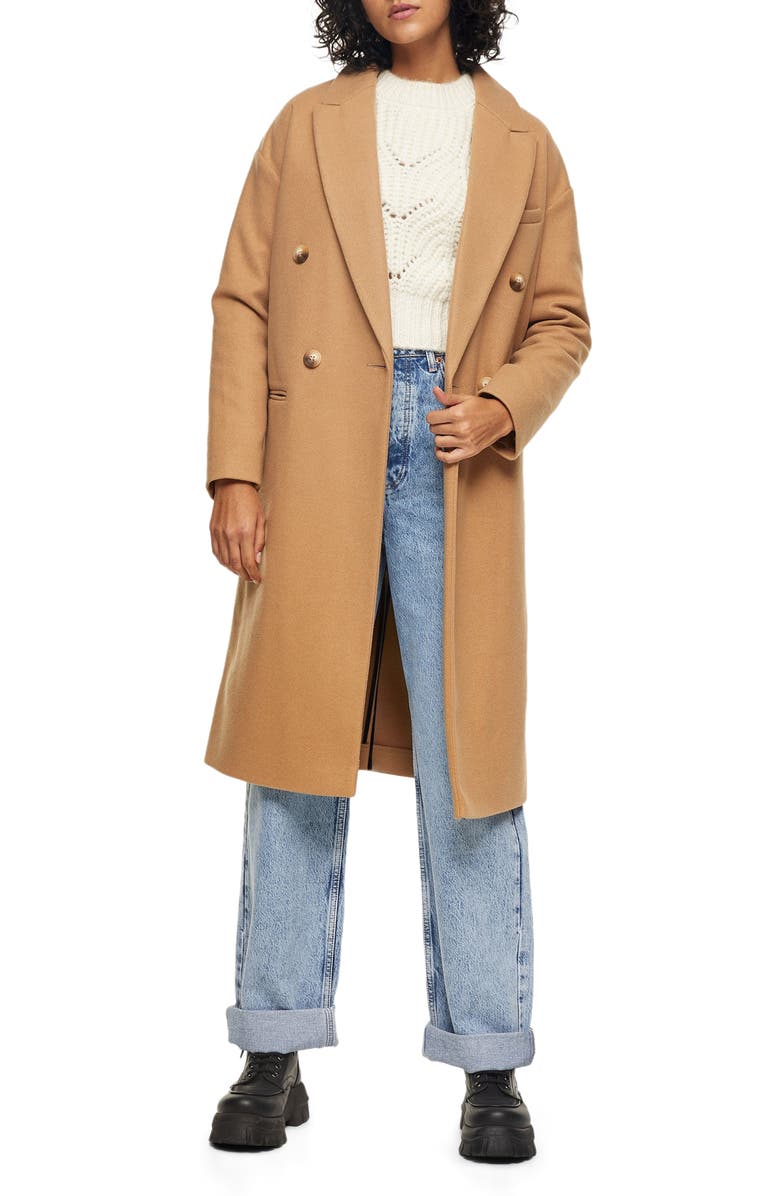 Brooke Double Breasted Long Coat ($135) $89.99
You don't need a season or reason to flaunt a timeless outfit. This longline coat in a structured silhouette is such a classic that it can stay in your wardrobe for the next decade, and even then, it will not look out of place in the realm of fashion. To be honest, this one's a steal, and we're not missing out on this number. Not a chance!
Up Next: Slay 2021's fashion scene with these amazing fashion finds from H&M