How many sweaters are too many? And can you have enough coats in your closet? As fashion lovers, we think splurging on sweaters and coats is entirely worth it. Wearing the same sweater and coat every day can make your winter style a little stale. It's easy to fall into a pattern and become a gloomy goose when you feel like there's no sparkle in your wardrobe. Looking your best can make you feel like you took a dozen happy pills. We love the feeling of strutting out in our stylish clothes, and since you're here, we're betting you do too. To help you with the best of the best, we picked some fashionable pieces from Nordstrom. Get your hands on these stylish and timeless picks. These options will make you want to snuggle up and call it a day! Here's how you can achieve that simple yet sophisticated look this winter with some of the best picks we could find!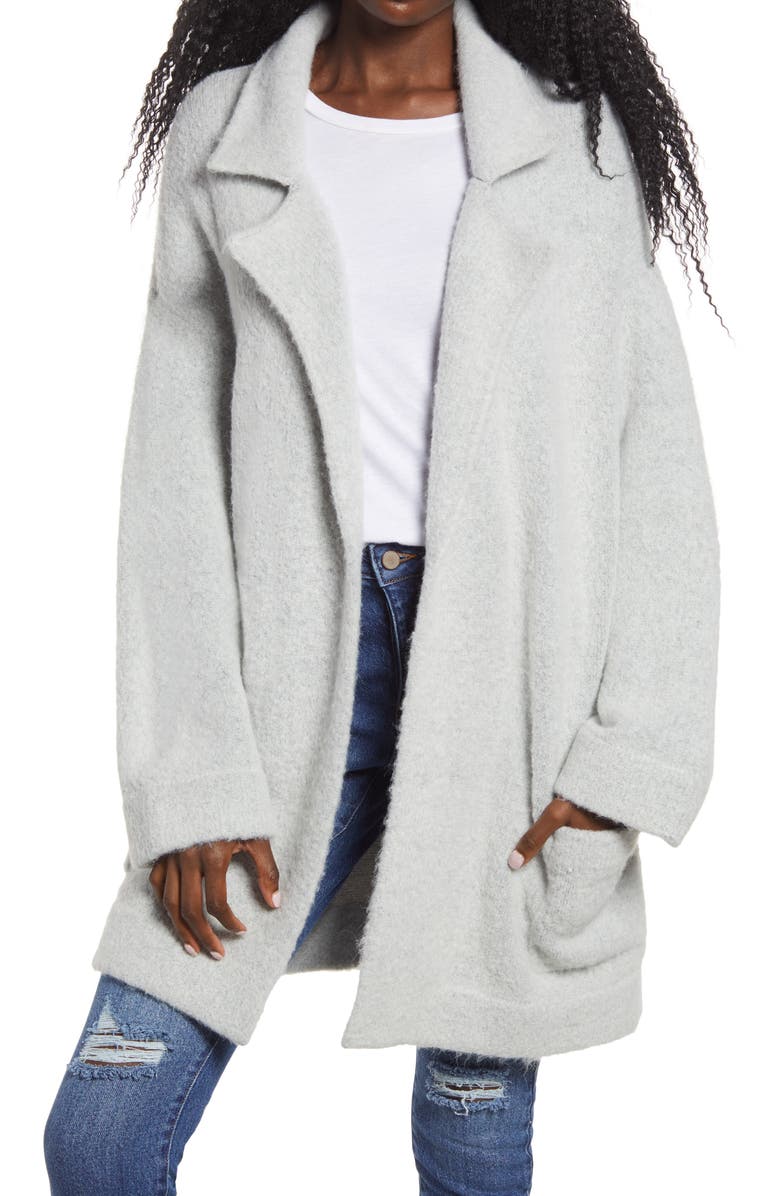 This piece is an amazing way to wear the latest coat-igan trend. It keep you warm and toasty while looking super stylish.
Treasure & Bond Crewneck Pullover ($69) $31.04–$69.00
Kick off your sweater weather collection with this super soft crewneck pullover featuring side slit hems. Pair it with some leather trousers for a finessed look.
Topshop Brooke Double Breasted Long Coat $135
Classic longline silhouette with a structured form, this double breasted coat will take you from work to dinner in style.
Treasure & Bond Ribbed One Shoulder Pullover $69
You can stay warm while looking stylish in this one-shoulder pullover. It's trendy and can be teamed up with any bottom in your wardrobe.
BP. Cable Knit Balloon Sleeve Sweater ($45) $20.25
Balloon sleeves make a stylish statement to your winter outfit, and our choice is this deep red sweater that will keep you cozy and looking like a fashionista.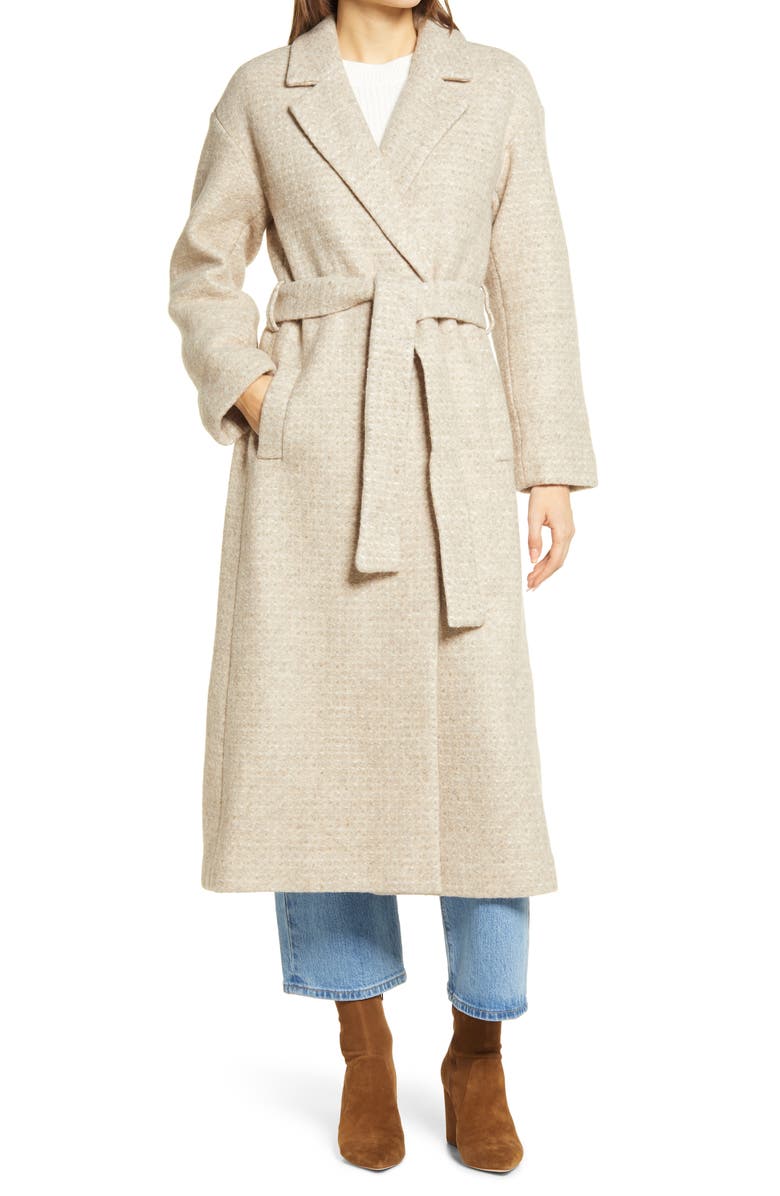 Gooding Tie Waist Coat ($288.00)
Beautifully sleek wrap coat with a tie-waist that accentuates the body that's a must-have for winter.
ALLSAINTS Ridley Funnel Neck Wool & Cashmere Sweater ($260)
Fitted cuffs complement and oversized silhouette makes this sweater perfectly cozy to lounge in or hang out.
Caslon Crewneck Sweater ($59) $26.54
This crewneck sweater is made with buttery soft cashmere that is so comfy that you won't want to take it off.
Nordstrom Zip Puffer Coat ($49.90) $29.92
This puffer coat is made entirely from recycled materials – this is an amazing option to keep you warm in the cold, and by wearing it, you're doing your part in protecting the planet. So it's a win-win situation.
VERO MODA Daisy Wide Shoulder Sweater ($69.00) $20.70–$31.04
You'll love snuggling up in this cozy tunic with fuzzy texture and unique silhouette.
Topshop Rib Crop Turtleneck Sweater ($58.00)
This classic turtleneck has a ribbed texture and cropped fit to give it a contemporary style.
GIBSONLOOK V-Neck Blouson Top ($49.00) $22.04
This V-neck is an ideal option for those days when you want a perfect blend of easygoing and fancy.
BP. Long Sleeve Hoodie Sweater Dress ($59) $26.54
Sport this sweater dress to add a much-needed edge to your winter outfit.
Free People BFF Cowl Neck Sweater ($98) $37.42
Cozy up in this fuzzy cowl neck sweater and it is sure to become your favorite sweater.
Thread & Supply Double Breasted Peacoat ($58.00) $28.42
Perfect for daily wear, this peacoat is a chic pick that'll get you through the winter months with ease.
Up Next: Time For A Wardrobe Upgrade With These Nordstrom Best-Sellers