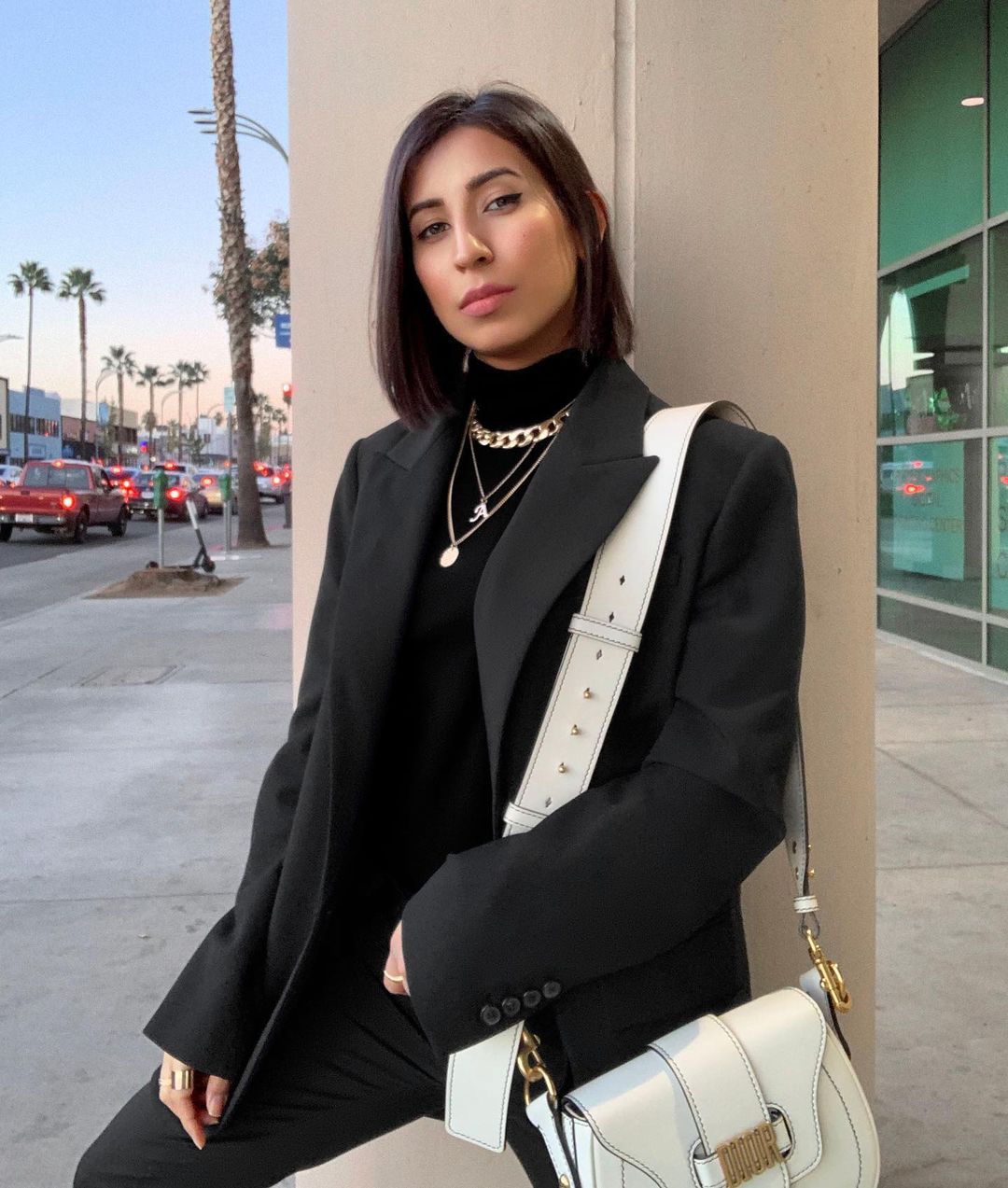 The right jewelry can add that undeniable spark and glamour to your ensemble. Wear a delicate necklace or a stack of rings with your outfit and elevate it in an instant. Thankfully, when it comes to jewelry, this year, we've seen trends like chain bracelets, belly chains, and delicate necklaces resurface and dominate the fashion world. With thousands of jewelry options flooding the online marketplace these days, it's difficult to choose the best ones for yourself. But, we have curated a list of 21 stunning jewelry pieces on Nordstrom that everyone is obsessed with. Scroll to see our select picks – and be prepared to fall in love with them! 
Safety Pin Necklace
Uncommon James by Kristin Cavallari ($68)
Pave crystals add the irresistible sparkle and shine to this 14-karat gold necklace which is beyond beautiful!
Opyum YSL Double Wrap Bracelet
SAINT LAURENT ($375)
A wraparound double strap bracelet made with calfskin leather with the iconic YSL logo at the center.
Chunky Signet Ring
MADEWELL ($26)
Take the chunky jewelry trend to the next level with this heirloom-inspired wide top ring with gold tone plating.
Caber Isle Diamond Dial Diamond Two-Tone Watch Head & Bracelet, 32mm
MICHELE ($2,995)
This watch with a diamond dial is sure to add bling to your ensemble in an instant!
Multistrand Mixed Link Pendant
BP. ($29)
Layered necklaces are a staple in any jewelry collection. This necklace is proof!
Kira Crystal Statement Ring
TORY BURCH ($228)
With a crystal at its heart, his ring is simply timeless.
Solari Pendant Necklace with Diamonds
DAVID YURMAN ($525)
A nod to vintage Hollywood with the center-set pearl that is accentuated by diamond rings on the sides.
Pavé Crescent Padlock Pendant Necklace
ADINA'S JEWELS ($48)
A gold padlock pendant featuring a celestial crescent moon shape amplified with small diamonds at the centre.
Mini Geometric Stacking Ring
BONY LEVY ($495)
Stackable white gold ring with geometric shapes studded with diamonds.
'Tiny Treasures' Diamond Heart Pendant Necklace
ROBERTO COIN ($600)
Diamonds are a girl's best friend. Set them in a heart shaped pendant and you've got every girl's favorite accessory.
Maggie Medium Hoop Earrings
KENDRA SCOTT ($58)
Switch your classic hoops with this pair that has geometric cutouts set in a honeycomb pattern.
small stud earrings
KATE SPADE NEW YORK ($38)
Classic chunky studs are a perfect match for any outfit.
Davie Cuff
KENDRA SCOTT ($48)
A thin elegant cuff bracelet punctuated with two obsidian stones.
Diamond Coil Ring
BONY LEVY ($1,550)
This coiled ring featuring rows of beautifully arranged diamonds is sure to steal hearts.
Crystal Chain Drop Earrings
ETTIKA ($28)
These sophisticated drop earrings are fully encrusted with shiny crystals and sophisticated gold accents.
Dainty Pavé Butterfly Pendant Necklace
ADINA'S JEWELS ($54)
This sparkly gold plated pendant adds the perfect amount of glamor to any outfit.
Sylvie Linear Earrings
GORJANA ($75)
Long slender earrings with a dramatic row of crystals in perfect gradients of colors and sizes.
Aria Satellite Chain Bracelet
SET & STONES ($50)
A minimal gold bracelet with small rondelles makes for a fine, delicate addition to your jewelry collection.
Floating Diamond Necklace
BONY LEVY ($1,495)
A simple white gold necklace featuring small diamonds – this is a sophisticated jewelry piece that is guaranteed to help you make a style statement.
Grecian Bar Necklace
ARGENTO VIVO ($68)
Grecian-inspired bar pendant lined with shimmering crystals attached to a beautiful gold toned chain necklace.
Single Chain Threader Earrings
ETTIKA ($30)
Sleek and sophisticated chain thread earrings with hanging gold bars.