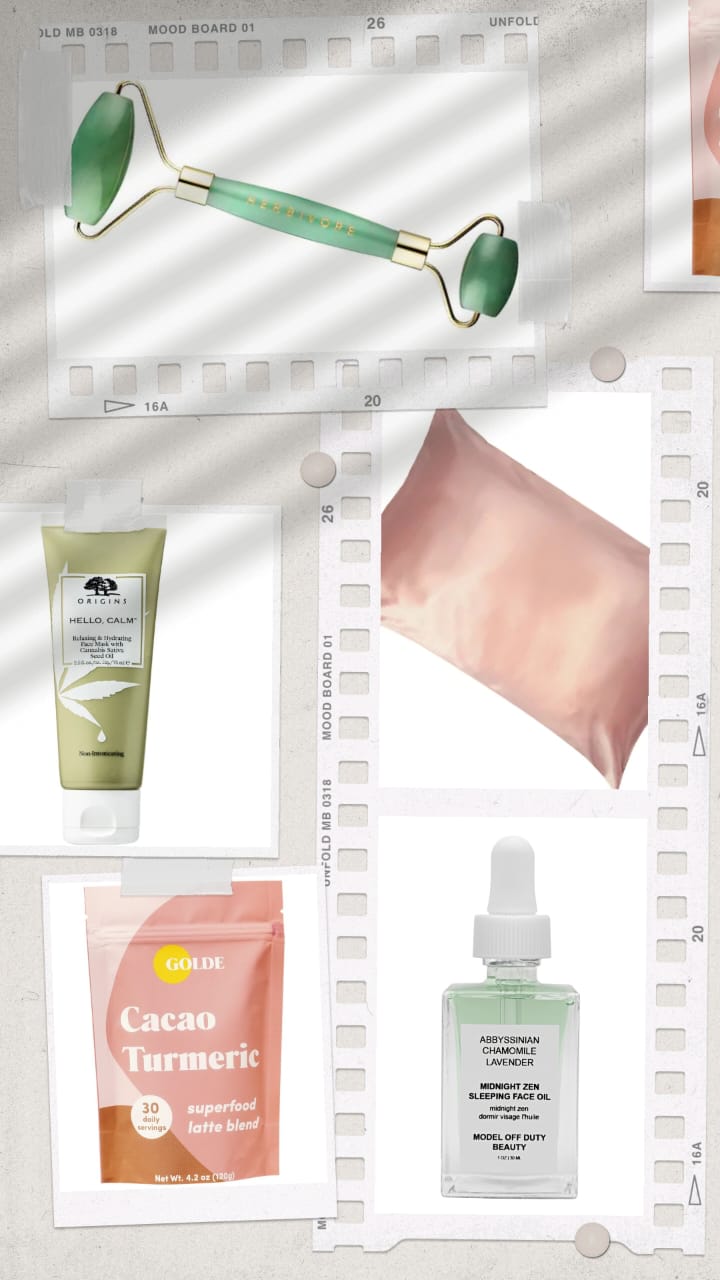 The world we live in gives us plenty of reasons to stress out and go insane over the smallest of things. This is definitely not healthy as it takes a toll on your mind and body and the effects can be quite visible, especially on your skin. Every once in a while, it is important to prioritize yourself above everything else and pamper yourself as well. Self-care is important if we want to make it through this crazy world. That's why, we are here with 11 calming and soothing cream for your skin.
There's quite a bit you can do to relieve some of the stress, especially on your skin. From aromatherapy to CBD, some products can soothe and calm your skin to such an extent that you will come back for more. We've listed a few that you can get started with and we can assure you that they will take the stress away. Me-time is equally important and getting a hold of these products will ensure a happy and rejuvenated day ahead. So, what are you waiting for!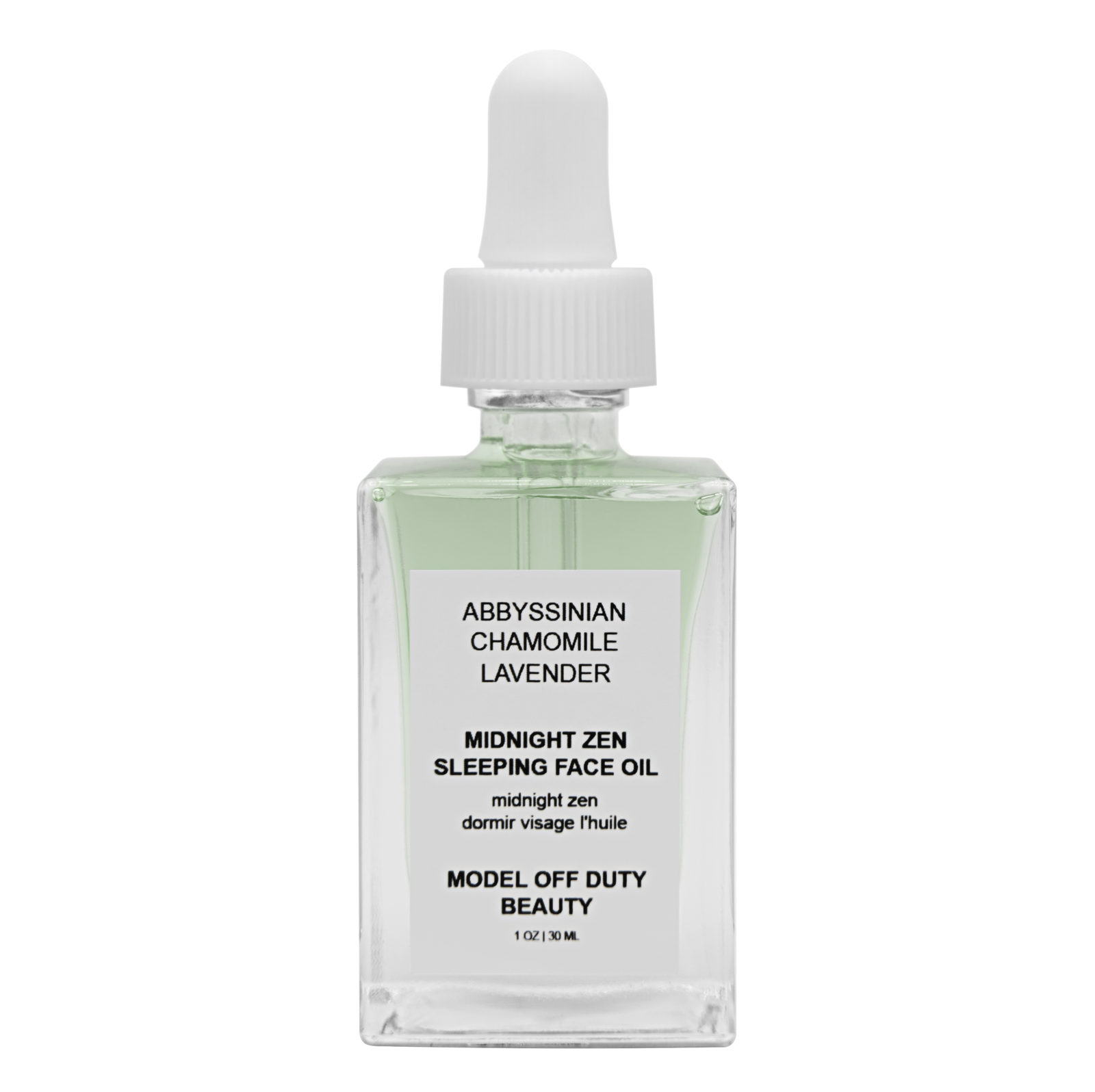 Model Off Duty Beauty Midnight Zen Sleeping Face Oil
The perfect powerhouse oil when your skin needs a boost. The careful selection of ingredients effectively targets fine lines and wrinkles along with redness and reduces the size of your pores for younger-looking skin. It contains antioxidant and anti-inflammatory properties that soothe your skin and also controls acne-prone skin. You can be sure to have youthful skin in the first few applications.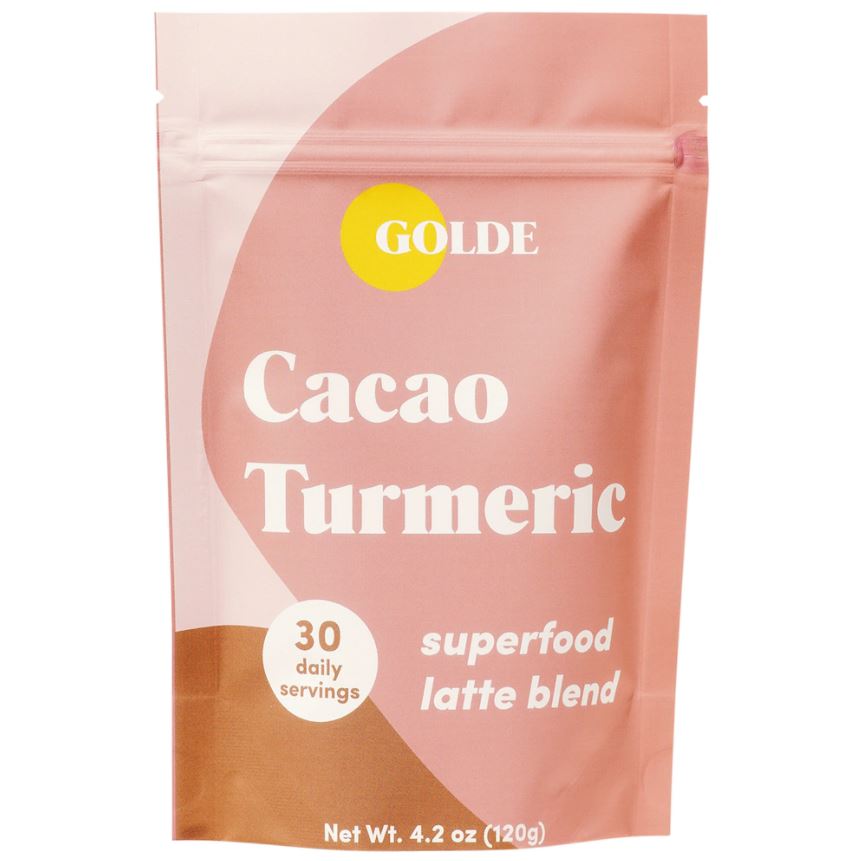 Golde Cacao Turmeric Latte Blend For Skin Glow + Destress
This wonderful superfood blend is meant to de-stress you and your skin while leaving you with a healthy glow. It's a vegan turmeric latte blend that you can consume with water, milk, coffee, and even smoothies. Results will take time but it will definitely be worth the wait, all good things are.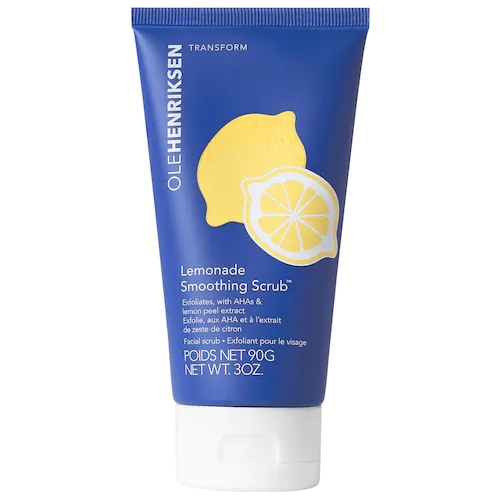 Olehenriksen Lemonade Smoothing Scrub
This smoothing scrub is packed with 10% AHAs, namely glycolic acid and lactic acid, sugar exfoliants, lemon peel extract, and chamomile extract. Looking at the ingredient label, it can be safe to say that this is THE skincare pick to calm your skin and ensure that your skin is fully rejuvenated. Not just that, this scrub is formulated to leave your skin with a radiant glow. A calm, soothed skin is just a scrub away!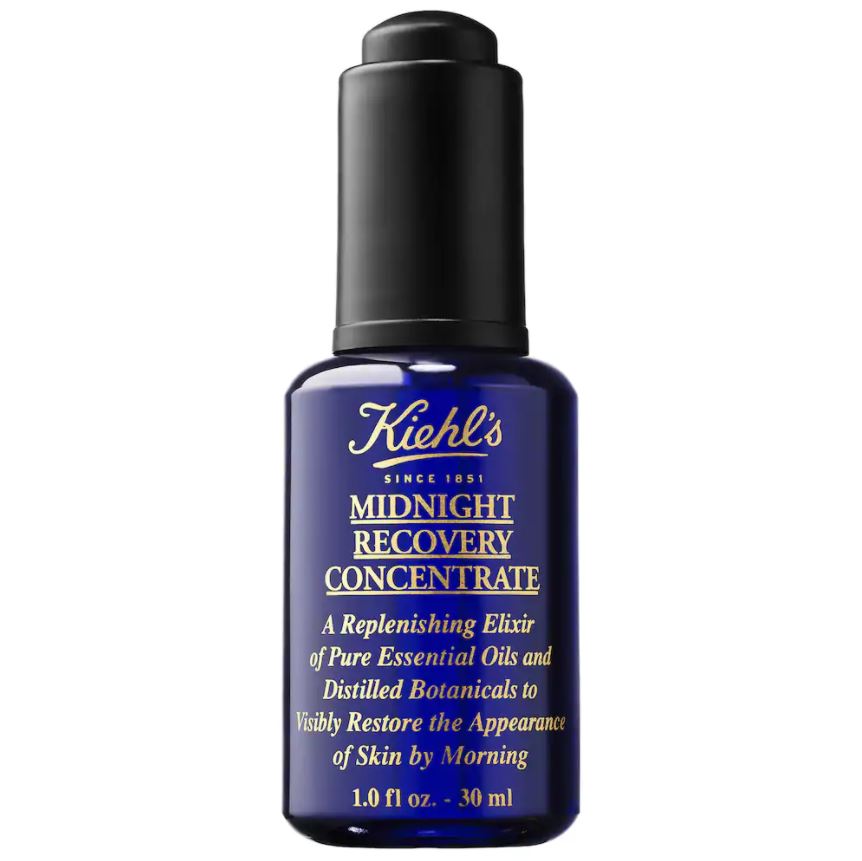 Kiehl's Since 1851 Midnight Recovery Concentrate
Your skin's recovery process is at its best when you're asleep. This gives it time to recharge after the days' activities. There's no harm in giving it a little boost with the help of this Midnight Recovery Concentrate. This lightweight oil works wonderfully in the anti-aging process and keeps your skin hydrated all night so that you wake up with a radiant and youthful glow. It also keeps your skin calm and firm for a longer period.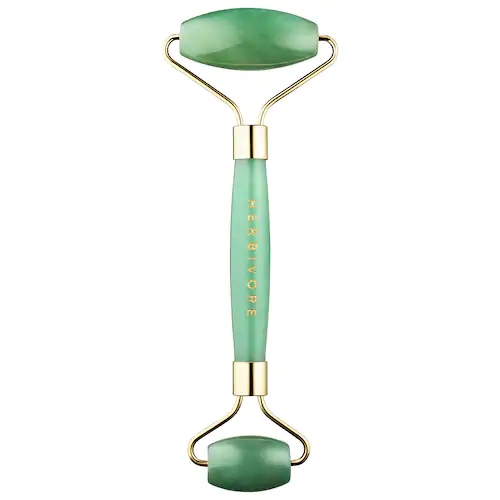 Herbivore Jade De-Puffing Face Roller
Constant stress takes a toll on your skin. This de-puffing face roller crafted from jade is just the de-stressing product you need. This is an ideal pick for you if you are looking to de-puff your facial skin, enable lymphatic drainage, and calm your skin with a gentle massage. Detoxify your skin with this powerful face roller.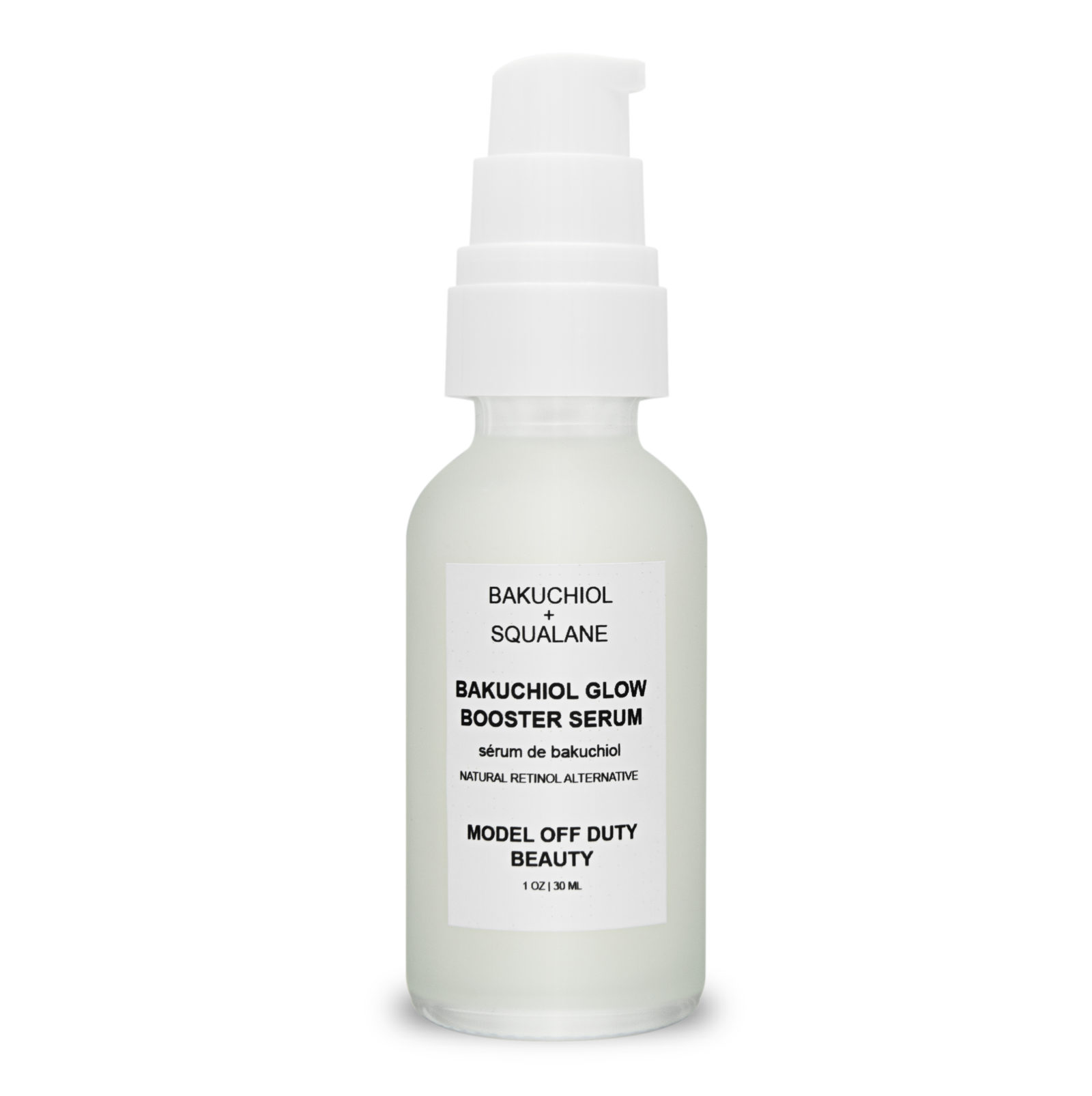 Model Off Duty Beauty Bakuchiol Glow Booster Serum
Bakuchiol is a natural alternative to retinol and a lot more gentle on the skin. This serum helps boost collagen and elastin production for you to have younger-looking skin. You won't be seeing those early signs of aging for a long time if you stay true to the bakuchiol serum. It also balances oil production, ensuring that your skin receives just enough moisture to stay soft and supple.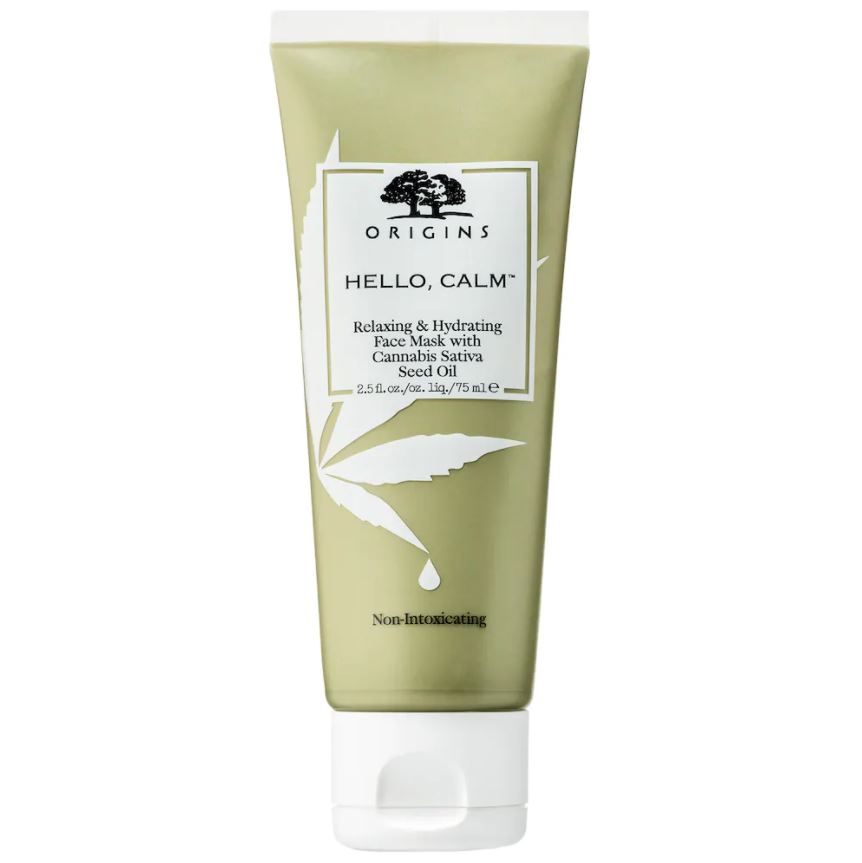 Origins Hello Calm™ Relaxing & Hydrating Face Mask with Hemp Seed Oil
Formulated with natural cannabis sativa seed oil, this ultra-hydrating mask will give you results you could have never imagined. It instantly calms your skin and the difference is visible. It also keeps your skin hydrated and fresh with a healthy glow. This is the kind of thing your skin always craves.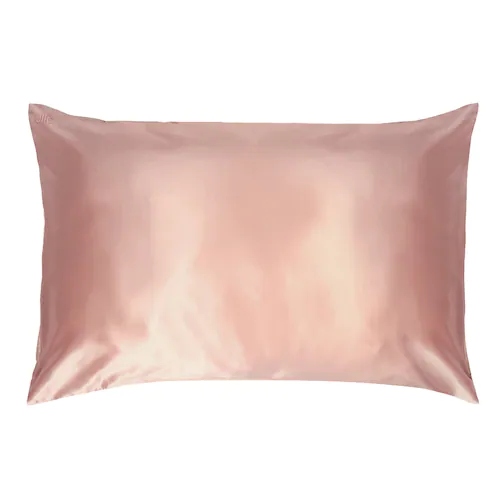 A beauty sleep is not the stuff of myth anymore. Bring home this pillowcase, made from premium mulberry silk, so that you get the best sleep of your life the minute your head hits the pillow. The fabric of this pillowcase is so soft that not just your sleep, but also your skin will benefit from it. Bid adieu to bed heads and wrinkles forever with this ultra-smooth pillowcase. This silk pillowcase is here to redefine what calmness means, and we're not complaining!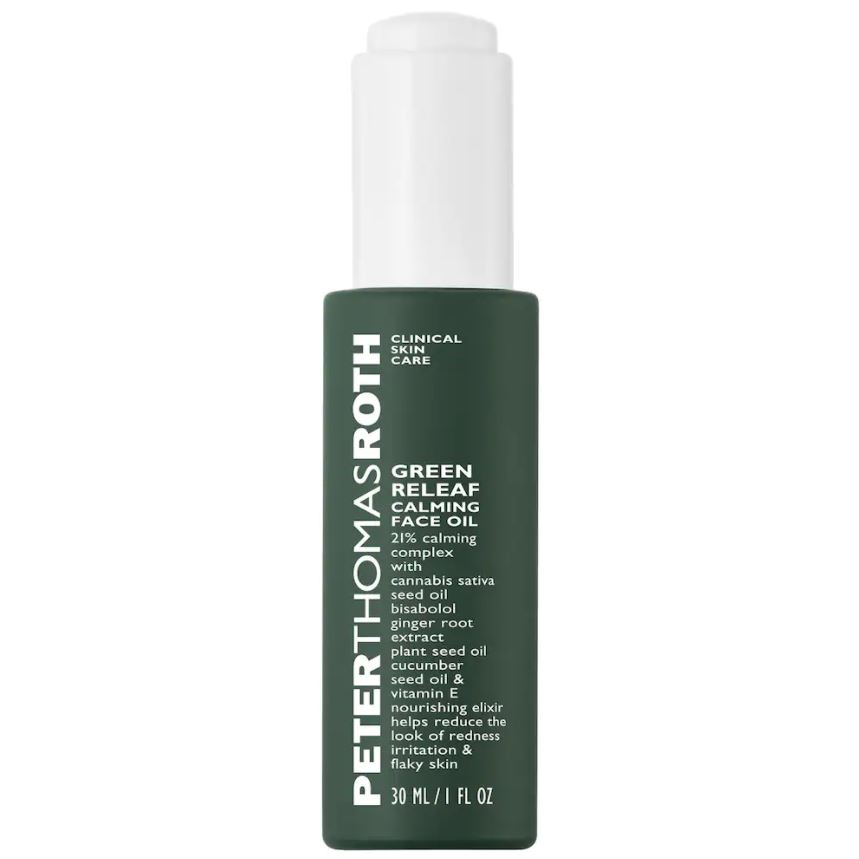 Peter Thomas Roth Green Releaf Calming Face Oil
With the goodness of cannabis Sativa seed oil which is infused with vitamins, minerals, and antioxidants in this calming facial elixir, this skincare pick helps keep your skin hydrated, supple, and smooth. It also contains a blend of ingredients that nourish, moisturize, and reduce the appearance of redness for an even texture.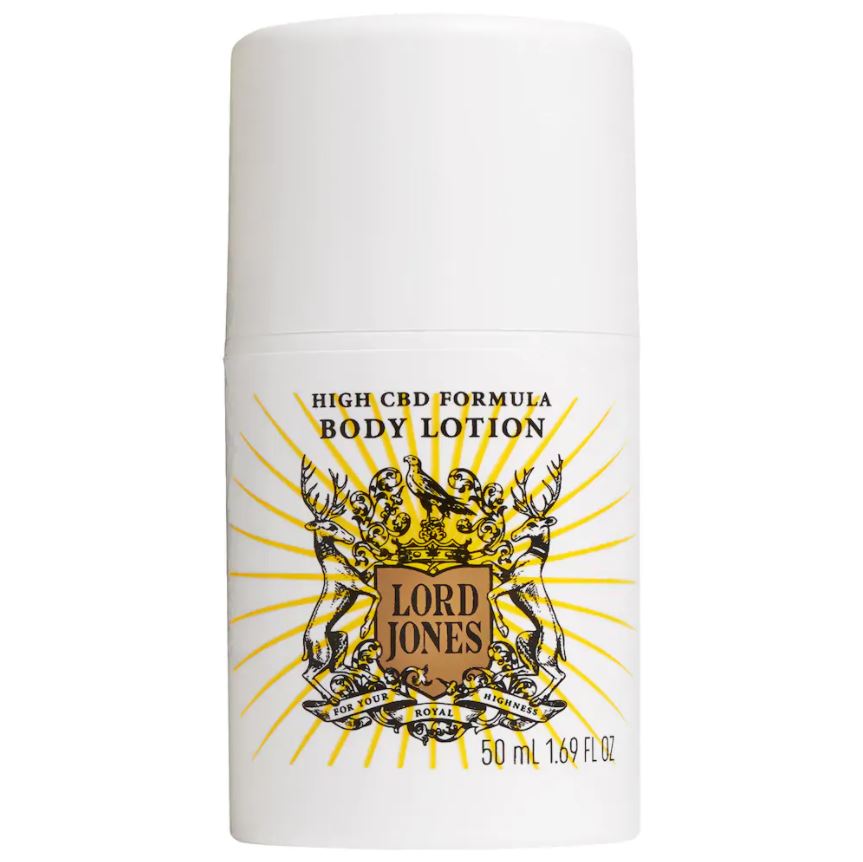 Lord Jones High CBD Formula Body Lotion
When you're significantly stressed, the signs are visible on the rest of your body along with your face. To combat this stress, a restorative body lotion loaded with CBD might be the perfect answer. It soothes and calms the most stressed out skin with a cooling effect that we guarantee you won't be able to get enough of. It also provides your skin with natural vitamins to keep it moisturized and healthy.
Model Off Duty Beauty Youth Power + Repair Night Cream
This is the perfect miracle worker that does its best as you sleep. The Youth Power + Repair Night Soothing Cream works its wonders to repair and regenerate skin cells while improving the overall look and texture of your skin all while you're in deep sleep. With the benefits of green tea, coconut oil and much more, it helps protect your skin from UV damage, keeps it moisturized and aging with grace.