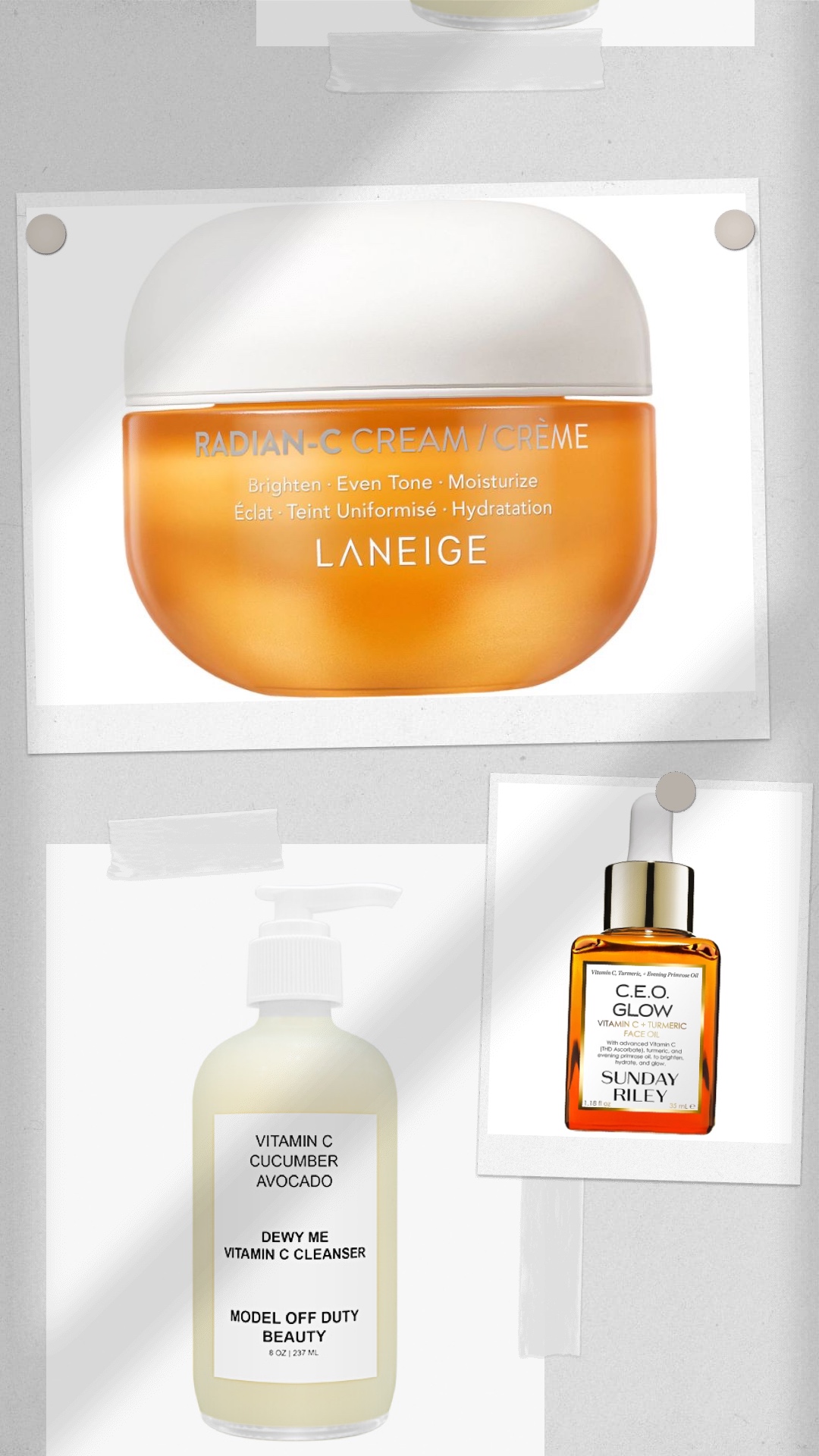 Vitamin C is a popular ingredient in most anti-aging treatments as it visibly works to reduce the appearance of fine lines and wrinkles and brightens dull skin to give it a radiant glow. After all, it is an antioxidant that evens the skin tone while promoting collagen production. If you haven't been incorporating it into your skincare routine, it's time to do that. Ask us, we added a vitamin C serum for the face (more about that in a few moments), and we are happy we made this skincare choice!
It is a known fact that vitamin C is an essential nutrient that is required for the growth and repair of all tissues in the body, including the skin. However, our body cannot produce it on its own. There are ways to ensure that you receive a healthy amount of this vitamin through the consumption of fruits and vegetables. In skincare products, you can find it in moisturizers, toners, and most popularly, serums. We know that vitamin C is good for the body, but the real question is, apart from repairing the skin's tissues, how does vitamin C benefit the skin?
Vitamin C Serum For Face Benefits
Vitamin C is a highly sought-after skincare ingredient, and here are some benefits you can reap from it.
Promotes Collagen Production: As we age, our skin begins to lose its firmness and elasticity as collagen production starts to slow down. Vitamin C plays a huge helping hand here by accelerating collagen and elastin production to keep your skin plump and firm. Topical vitamin C can also prevent premature aging.
Prevents Dark Spots & Hyperpigmentation: Vitamin C contains a property that hinders the melanin production in your skin, which causes dark spots and hyperpigmentation. If you continue with your daily dose of Vitamin C, you'll notice the reduction and to a great extent, the disappearance of dark spots.
Adds A Barrier Against Environmental Stressors: Pollution and ultraviolet light can have damaging effects on your skin. Here's where vitamin C acts as a protective barrier for your skin against external environmental stressors.
Vitamin C is safe enough to be used on a daily basis. However, it's best not to use it in high concentrations or mix it up with other acids in your skincare routine, as it can leave your skin feeling quite irritated. It may take some time to find a good vitamin C product that best suits oily skin, as most vitamin C products are oily, thanks to their formulation, which may prove to be tad bit problematic for oily skin type, and it's better to consult a dermatologist before opting for a vitamin C skincare product in case you have excessively oily skin.
7 Vitamin C-Infused Skincare Picks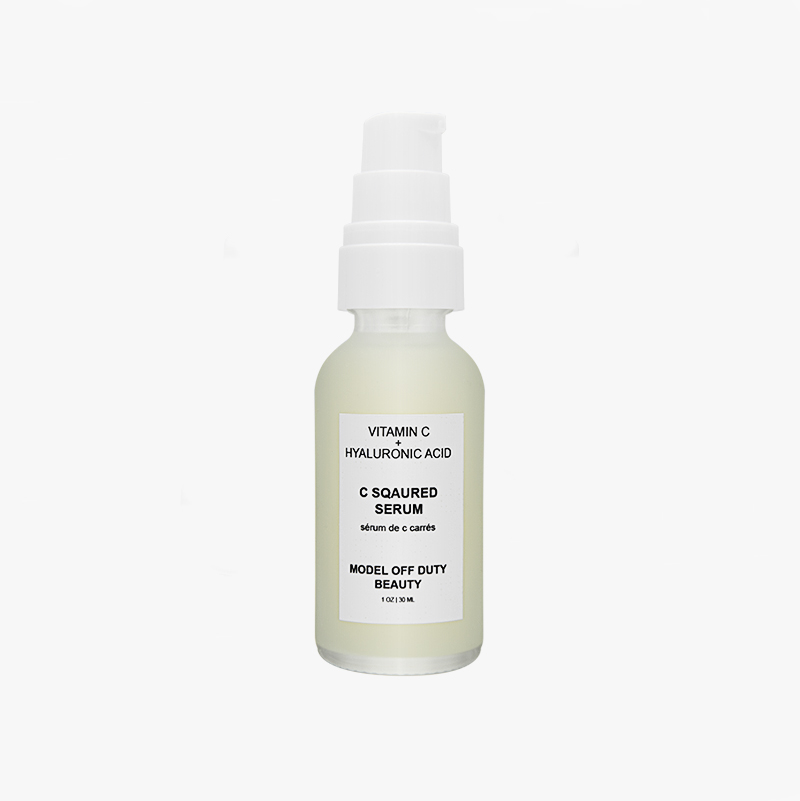 Model Off Duty Beauty C Squared Serum
A generous double dose of Vitamin C delivers instant brightness and smoothens your skin while keeping dark spots and hyperpigmentation in check. It is one of the main factors that stabilize and creates collagen that aids in the anti-aging process. It also helps keep your skin firm and prevents dullness. Aloe vera acts as a protective barrier to retain moisture in the skin and keep it as cool as possible. It also targets any signs of redness and dryness.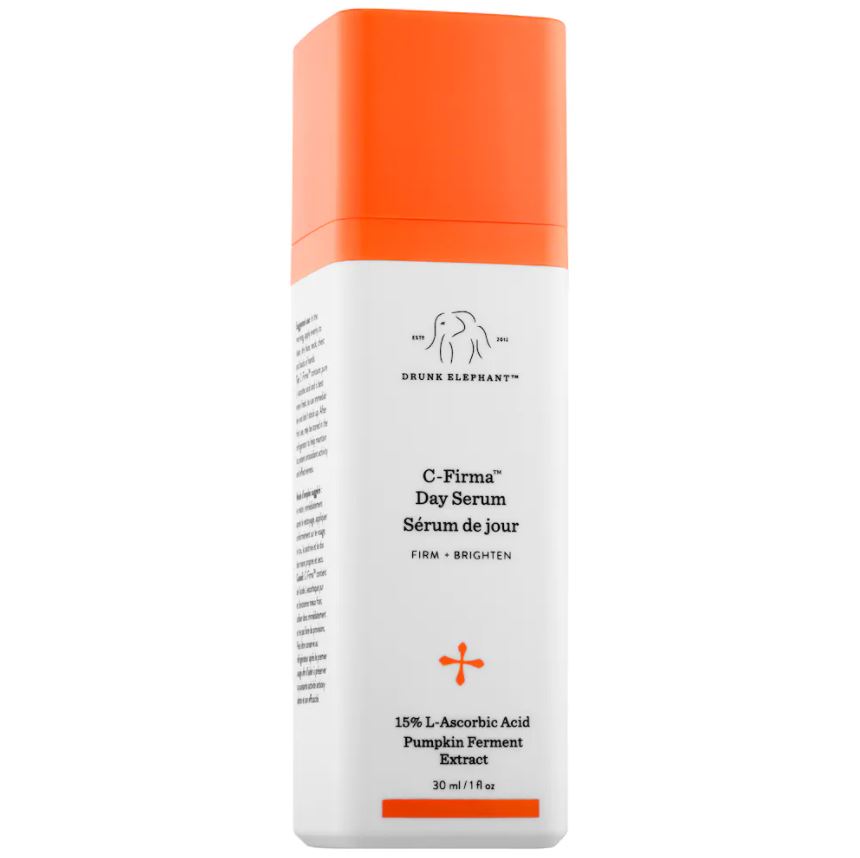 Drunk Elephant C-Firma™ Vitamin C Day Serum
Loaded with antioxidants, nutrients, and fruit enzymes with vitamin C leading the ingredient list, this lightweight serum is meant to visibly brighten and improve signs of photoaging that is caused by pollution and environmental stressors. The presence of pumpkin ferment and pomegranate extract dissolves dead skin cells and minimizes the appearance of pores. And then there's a visible difference in the texture of your skin – all thanks to vitamin C.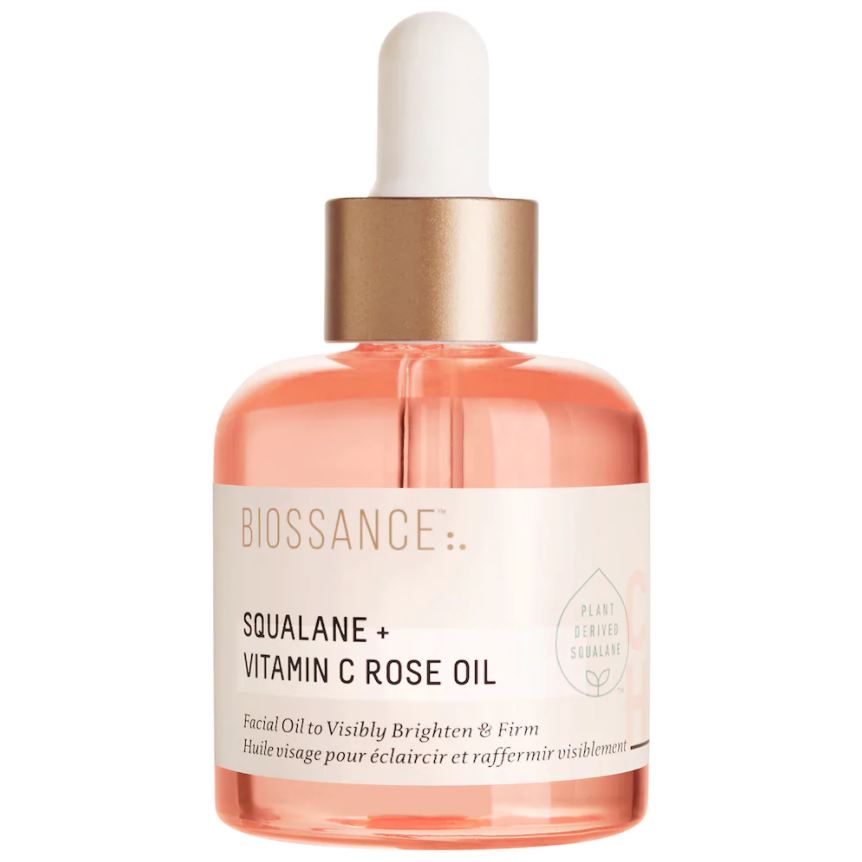 Biossance Squalane + Vitamin C Rose Oil
A vitamin C oil that is perfect for all skin types replenishes and rejuvenates the skin to give it a radiant glow. It is a lightweight oil with ingredients that lock in the essential moisture, thus keeping your skin as hydrated and youthful as ever. It also tightens, brightens, and smoothens out the texture of your skin, making it exceptionally soft.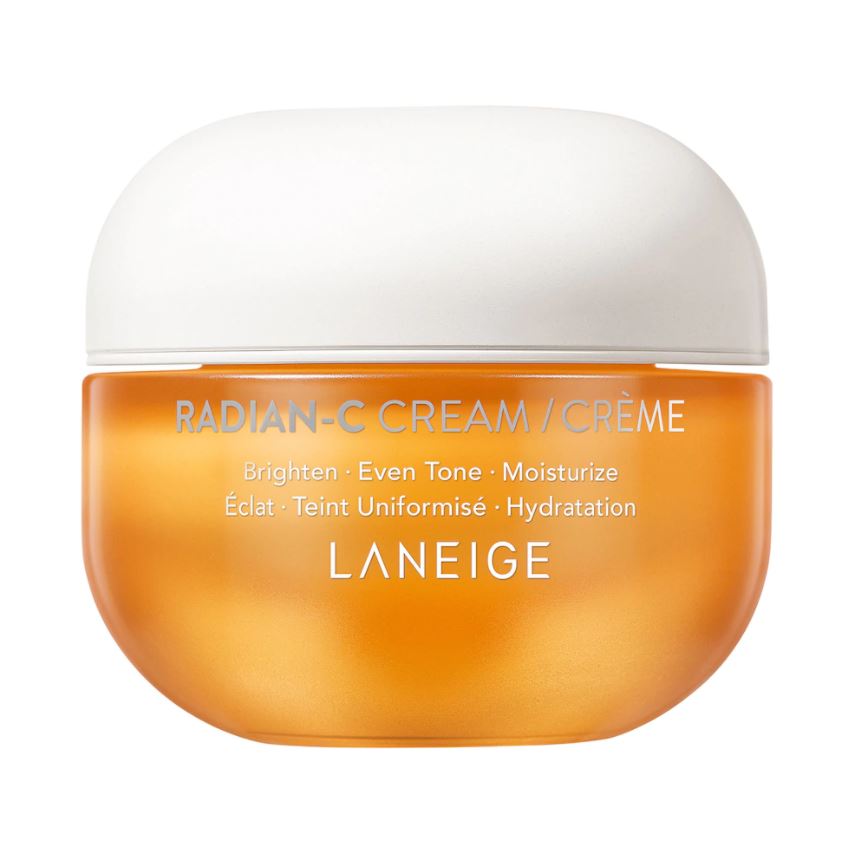 LANEIGE Radian-C Cream with Vitamin C
You can never have too many moisturizers, especially ones enriched with Vitamin C, which gives you visibly bright skin from the first application. This skincare product targets dark spots and keeps your skin hydrated to prevent any dryness. It works wonderfully on dull skin to give you a more radiant finish.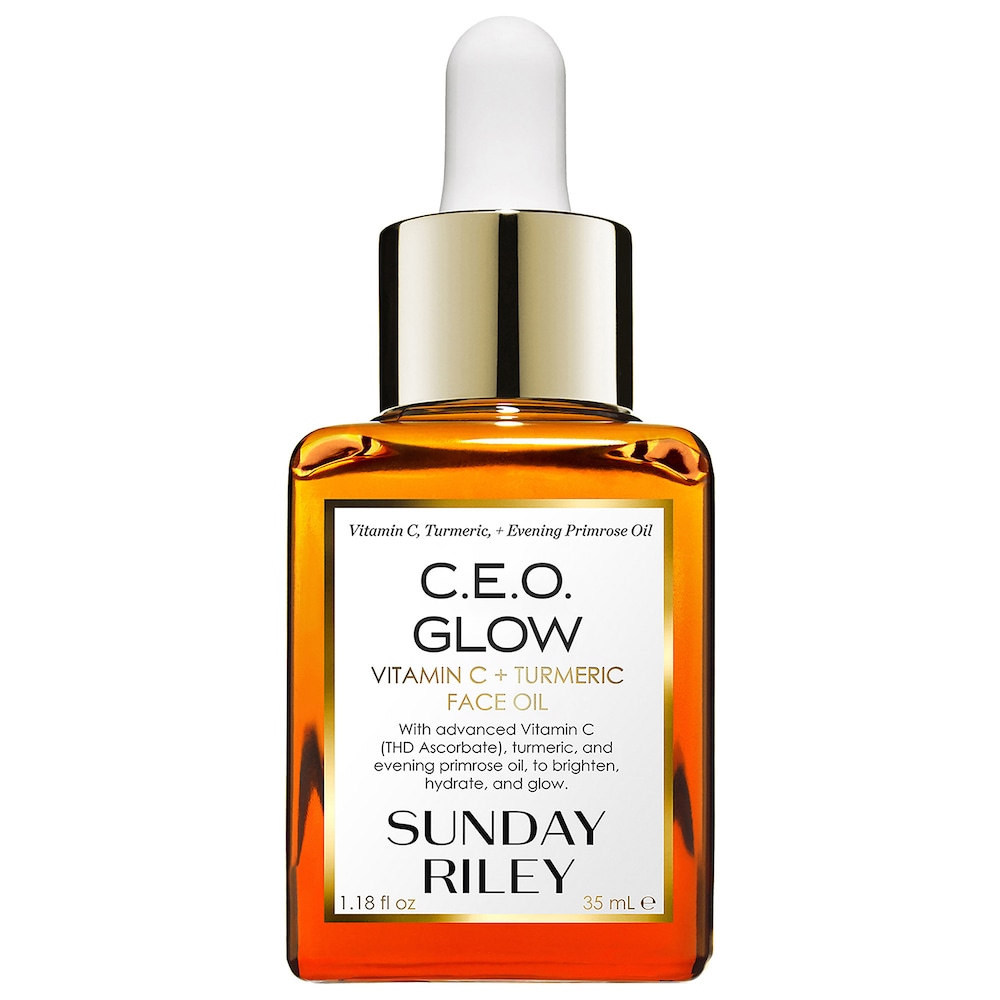 SUNDAY RILEY C.E.O Glow Vitamin C + Turmeric Face Oil
A Vitamin C enriched face oil that instantly absorbs into your skin to give you a natural and healthy glow. The distilled turmeric oil is rich in antioxidants that calm your skin and reduce any signs of redness on the surface. Ginger root extract smoothens your skin to give it an even texture while providing a soothing effect on sensitive skin.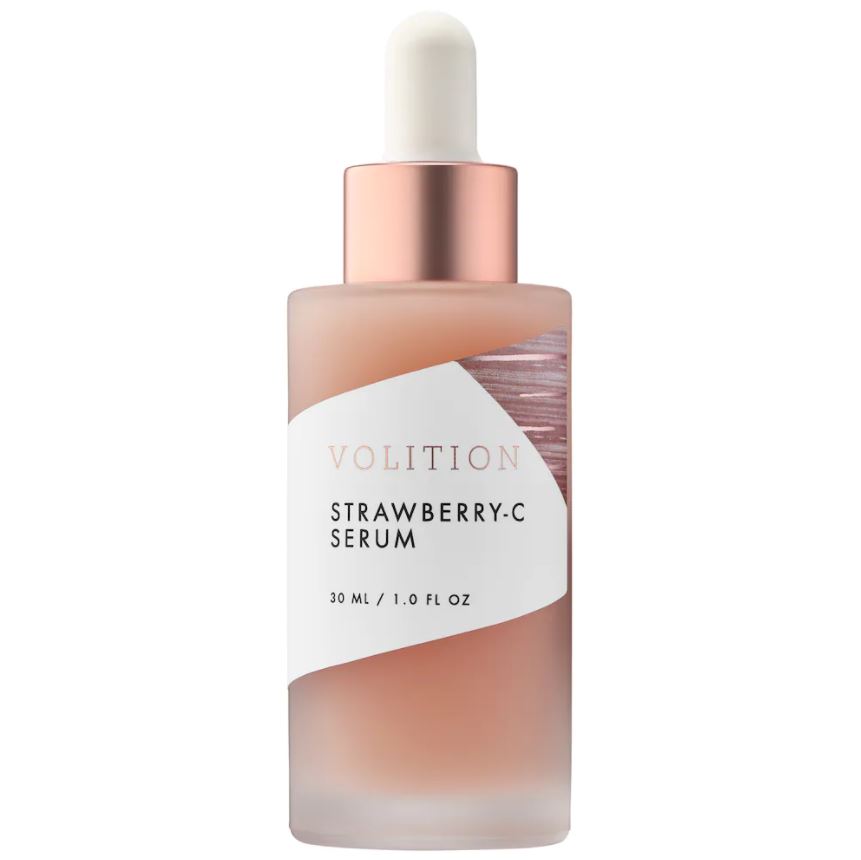 Volition Beauty Strawberry-C Brightening Serum
Oranges are not the only source of vitamin C. Strawberries are great vitamin C vehicles as well. The strawberry extract in this serum brightens dull skin, unclogs pores, and removes excess oil. The presence of hyaluronic acid promotes skin elasticity for a more plump and hydrated finish. Dryness and uneven texture will no longer be your enemies.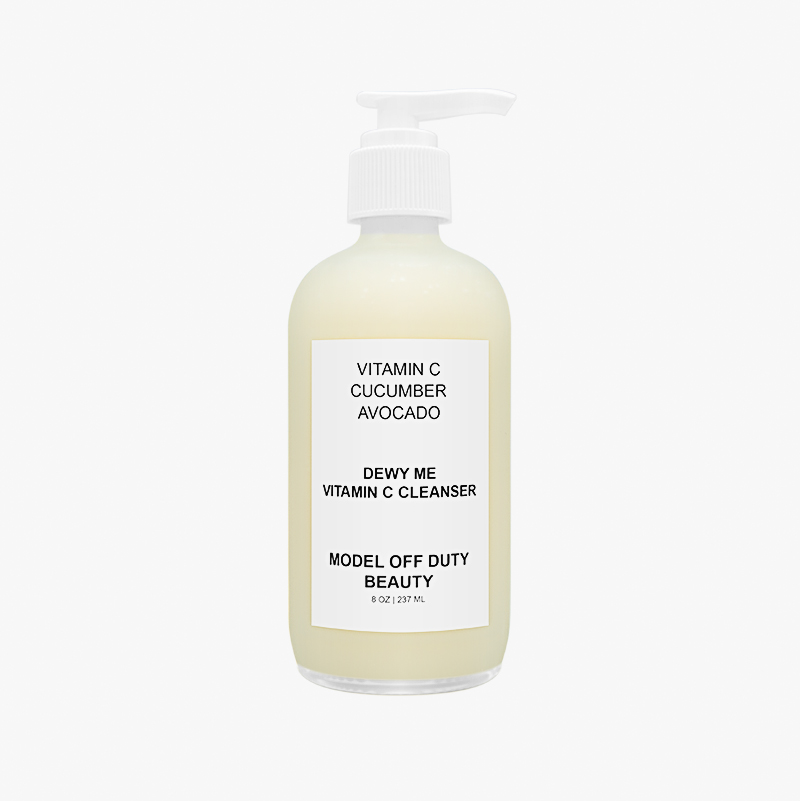 Model Off Duty Beauty Dewy Me Vitamin C Cleanser
This deeply cleansing gel cleanser eliminates impurities with the help of vitamin C to prevent your skin from drying. Vitamin C also stimulates collagen production that promotes the anti-aging process and reduces the appearance of fine lines and wrinkles. Ingredients like cucumber and avocado oil lock in your skin's moisture, reduce puffiness and keep it hydrated.
Up Next: 7 top selling natural face serums for every skincare concern