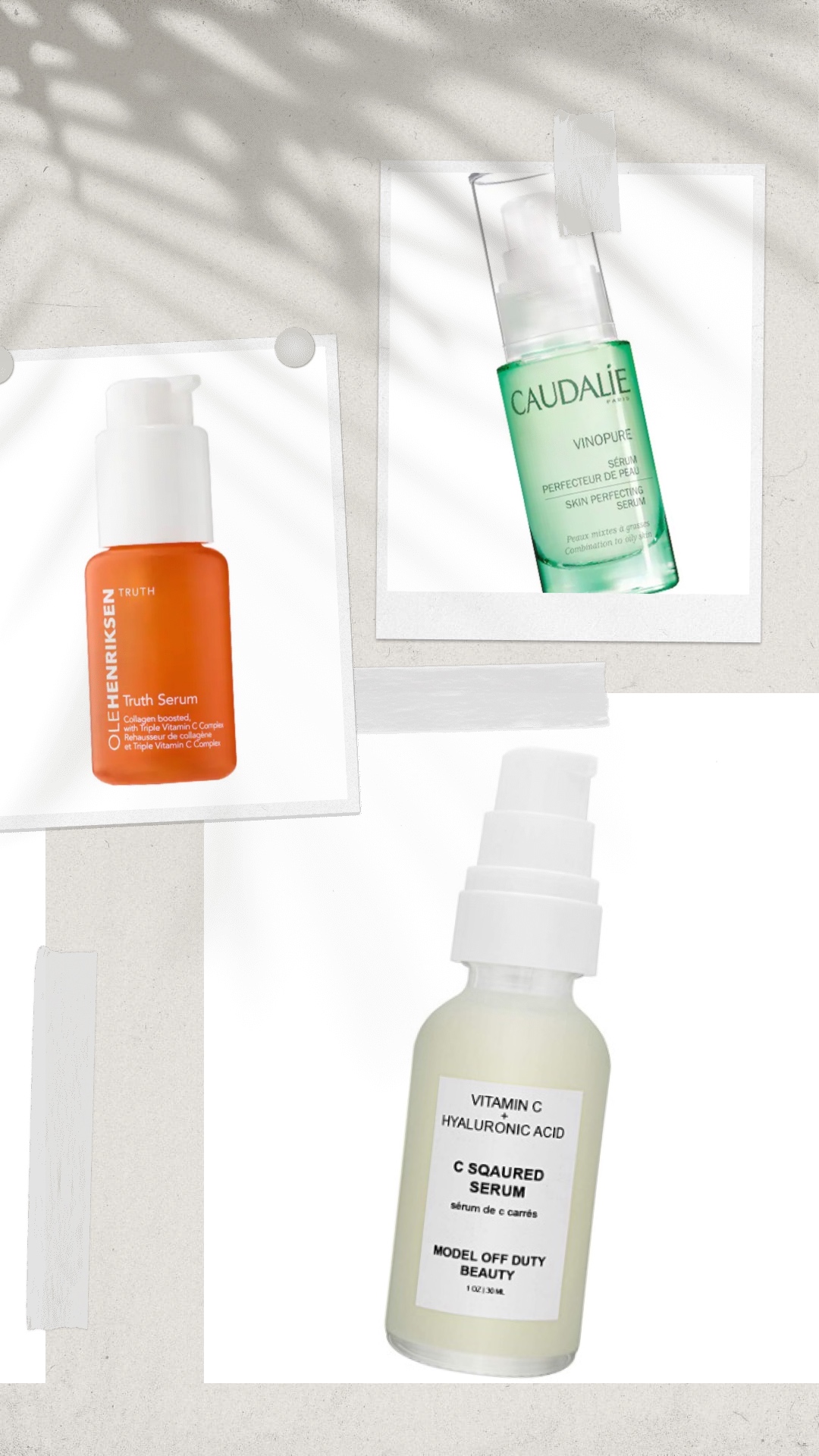 You may think that you have perfected your skincare routine. But, if you are not using a serum, then you're probably missing a crucial step. That's right. Serums are the ultimate and most important product for your skin. Natural face serums are usually the best. If you already use it, then kudos to you, but if you don't, keep reading to learn just how essential it is for your skin.
While cleansers and moisturizers work on your skin to handle general skincare issues such as dryness or oiliness, serums are very specific. They are used to target and eliminate a particular skin concern. They are skincare picks that usually contain hyaluronic acid and Vitamin C to manage particular problems like wrinkles or dark spots. There are different types of serums with various ingredients, but if you're looking for a more botanical blend, then here are some natural face serums that you'll want to check out.
It may take some time to find a serum that suits you perfectly but trust the process, and you will surely see a difference worth waiting for.
Natural Face Serums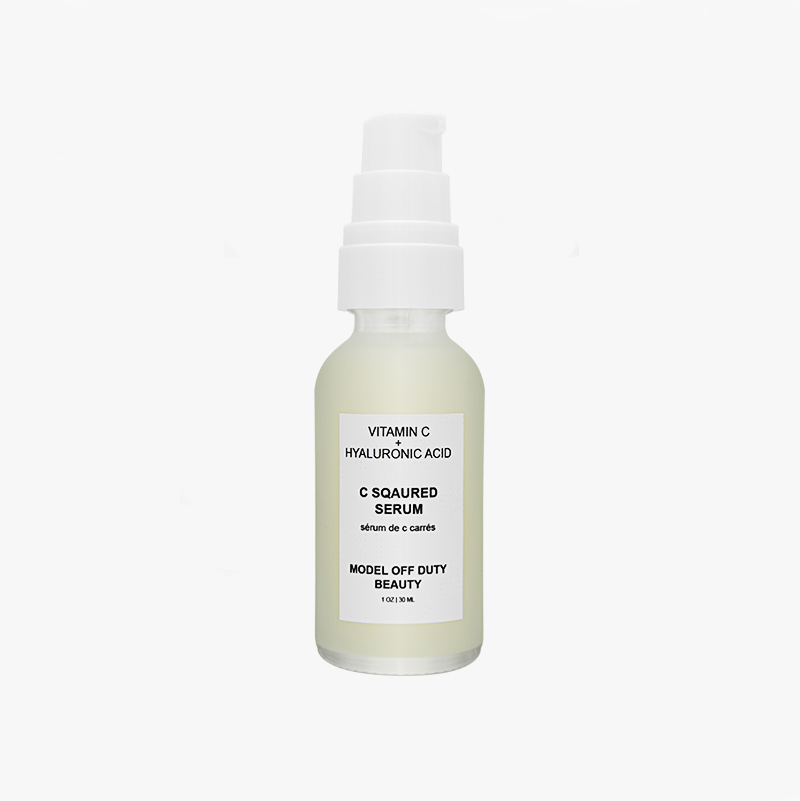 Model Off Duty Beauty C Squared Serum
The generous double dose of vitamin C will give your skin the boost it needs. With the 10% of vitamin C that this serum contains, it will instantly brighten and smoothen your skin while reducing any signs of dark spots and hyperpigmentation. It is also formulated with hyaluronic acid that helps in the anti-aging process to prevent any signs of wrinkles and fine lines. This is by far the best natural face serum to swear by.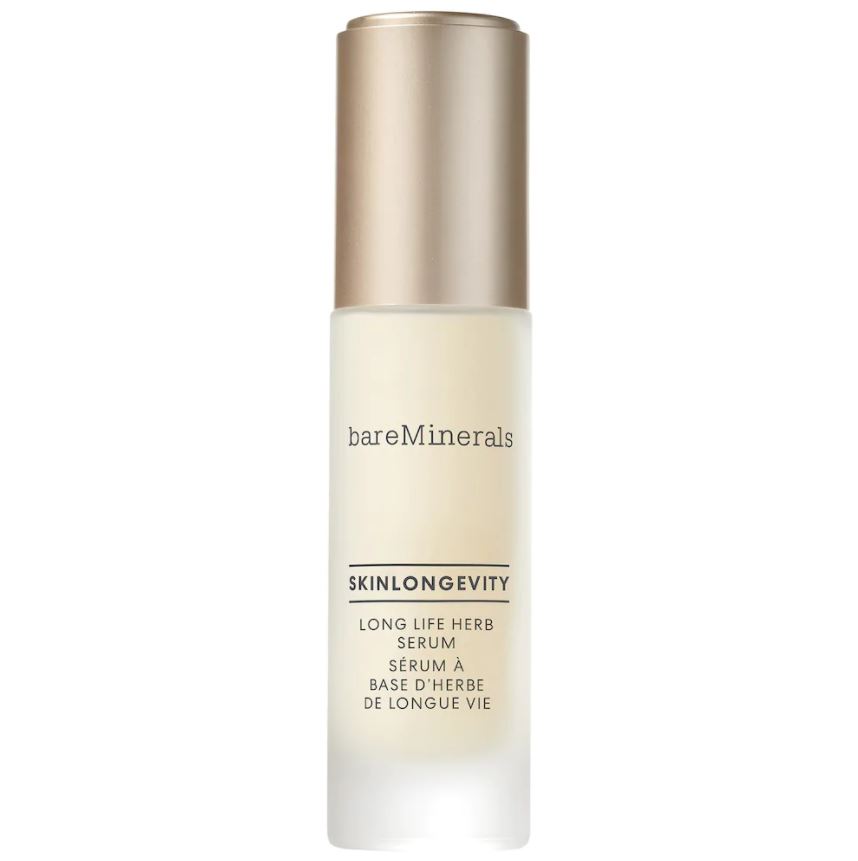 bareMinerals Skinlongevity Long Life Herb Anti-Aging Face Serum
Infused with mineral-rich long life herb +niacinamide, this serum visibly smoothens your skin and reduces any appearance of fine lines. It is also the best antioxidant serum you should get your hands on as it contains California Poppy, an antioxidant that protects your skin from any environmental damage. It feels incredibly lightweight on your skin, and applying makeup post using this serum gets a lot easier.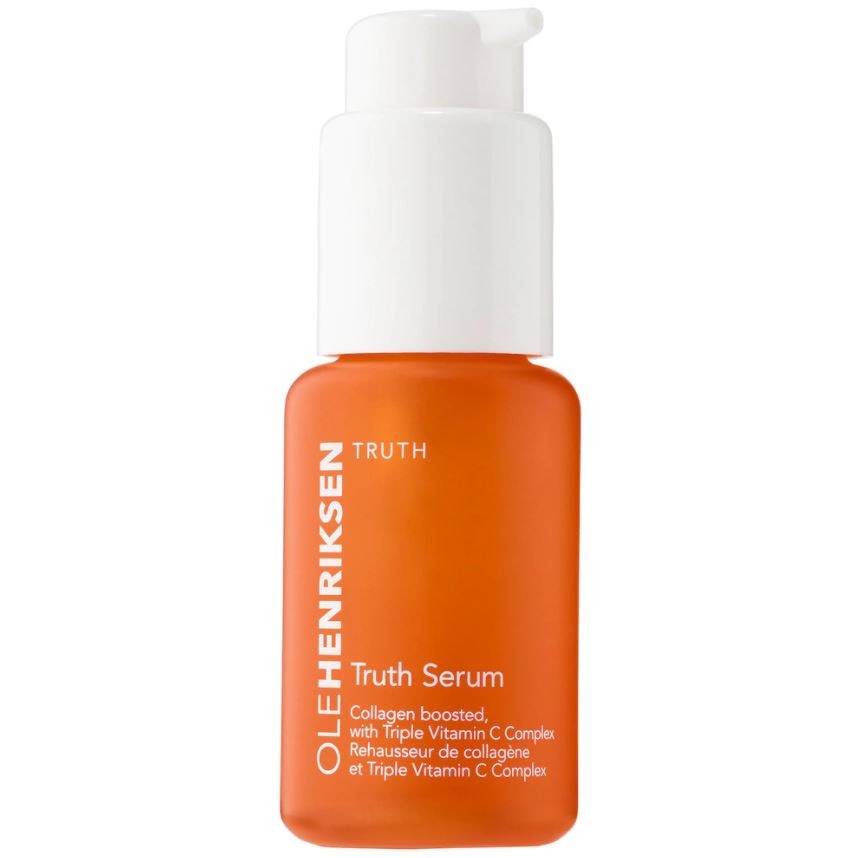 Perfect for any skin type, this anti-aging serum is like a daily multivitamin for your skin to give it a healthy glow. The antioxidant properties of vitamin C help boost natural collagen that gives your skin a visible firmness and all-day hydration. It also deals with dryness and dullness to even out the texture of your skin.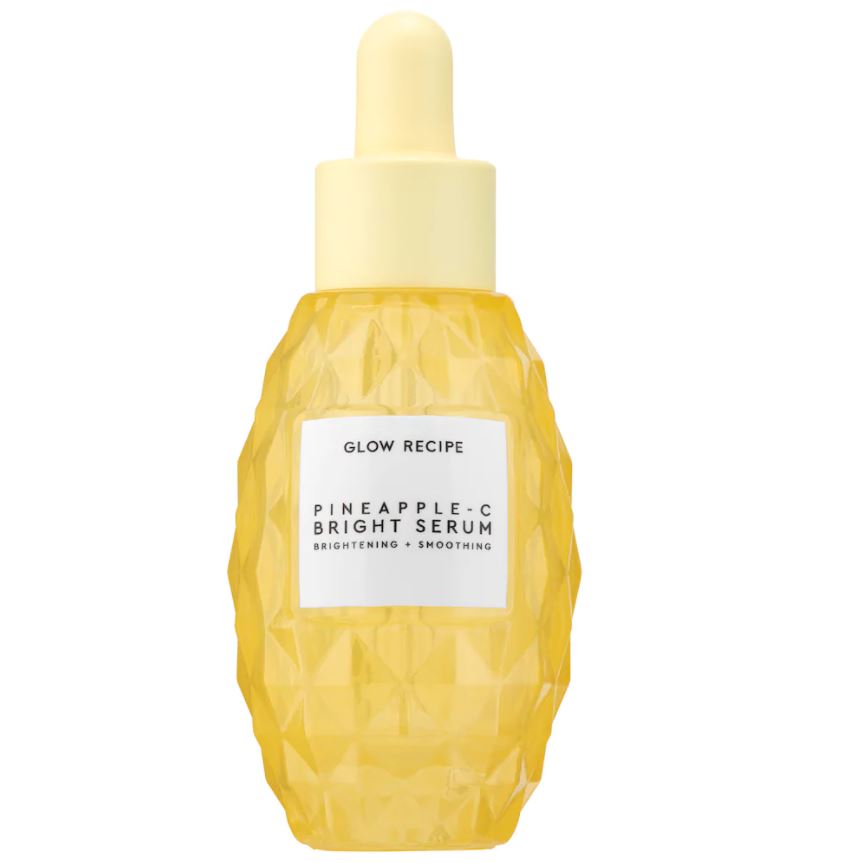 Glow Recipe Pineapple Vitamin C Serum
A lightweight serum with concentrated pineapple juice and vitamin C brightens and smoothens your skin to give it a fresh, hydrated look. It also contains chamomile that helps soothe sensitive skin. This serum also rejuvenates your skin by clearing any signs of redness and uneven texture while also targeting dark spots.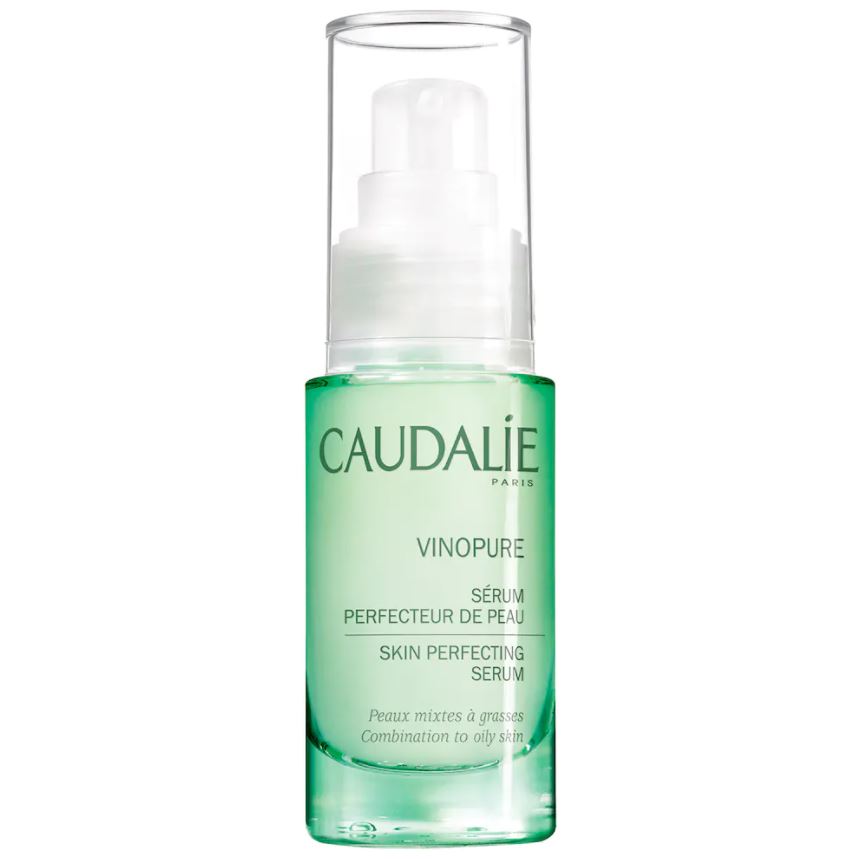 Caudalie Vinopure Natural Salicylic Acid Pore Minimizing Serum
This gel serum is formulated with 100% salicylic acid that essentially deals with pores and breakouts. It's a lightweight serum infused with essential oils that tighten clogged pores and refine the skin's texture. It also has antioxidant properties that prevent blackheads. And if you're hunting for vegan face products, then you needn't look any further. This will work wonders on oily skin.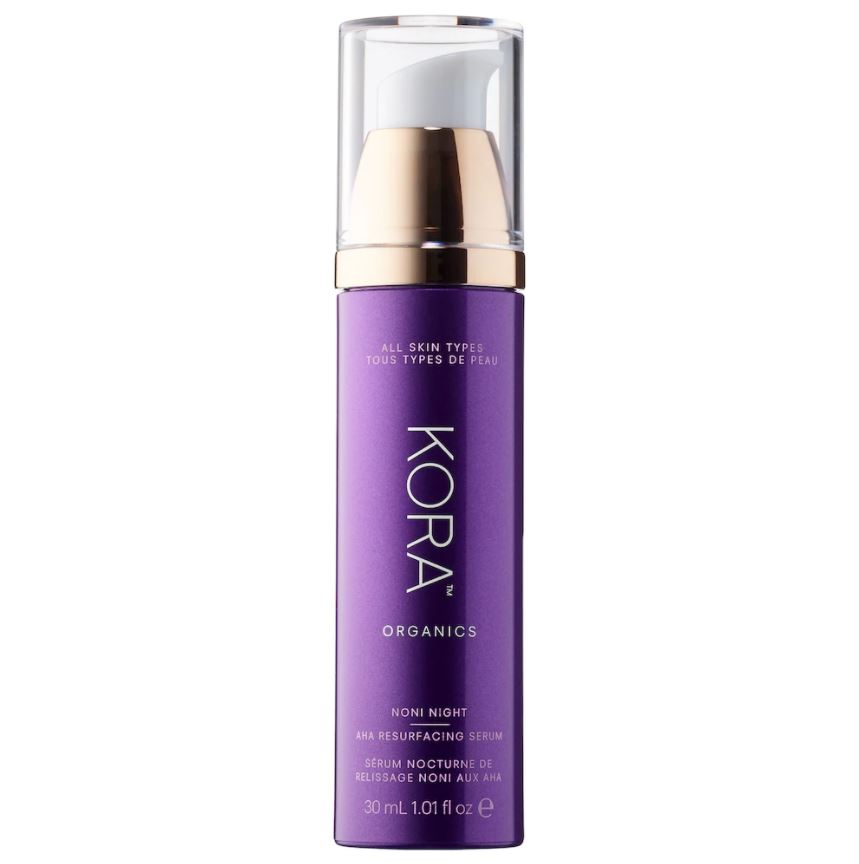 KORA Organics Noni Night AHA Resurfacing Serum
Using an organic serum is also the best way to show your skin the love it deserves. This is a powerful night treatment that extensively deals with pores, fine lines, and wrinkles. It simultaneously exfoliates and has antioxidant benefits that brighten and balance the skin tone. With the lightweight texture that it has on the skin, it gives a radiant finish, and it also comes in recyclable packaging!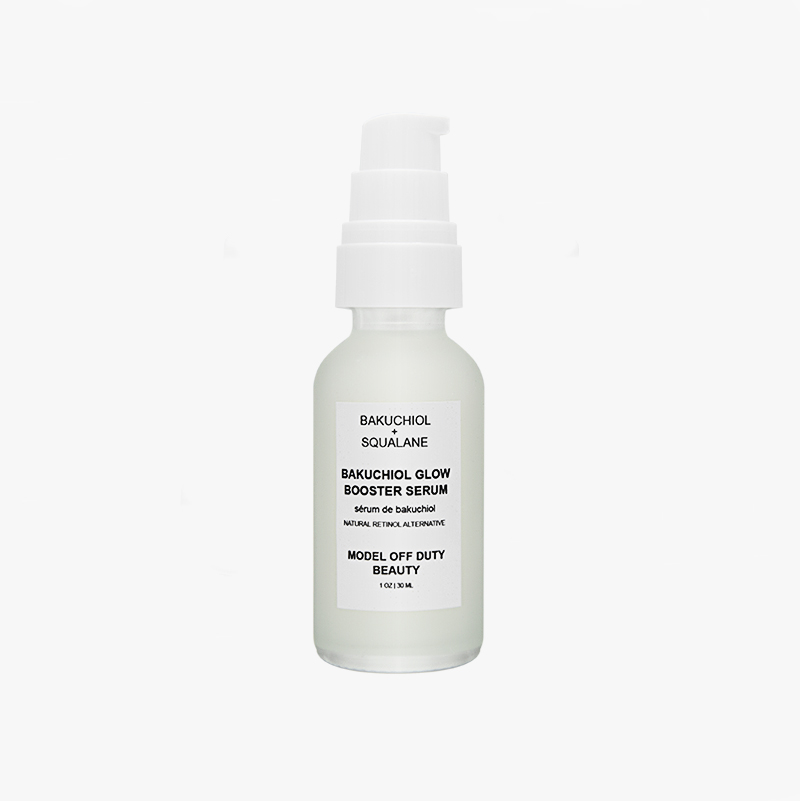 Model Off Duty Beauty Bakuchiol Glow Booster Serum
Bakuchiol is a natural and more gentle alternative to retinol that helps boost collagen and elastin production while reducing fine lines and wrinkles. It is also an assured vegan product formulated with factors that contribute to anti-aging for a more supple and smoother textured skin. Along with keeping your skin clear and healthy, it also helps keep it hydrated and moisturized.
Up Next: Achieve an unparalleled glow with these best-selling moisturizers