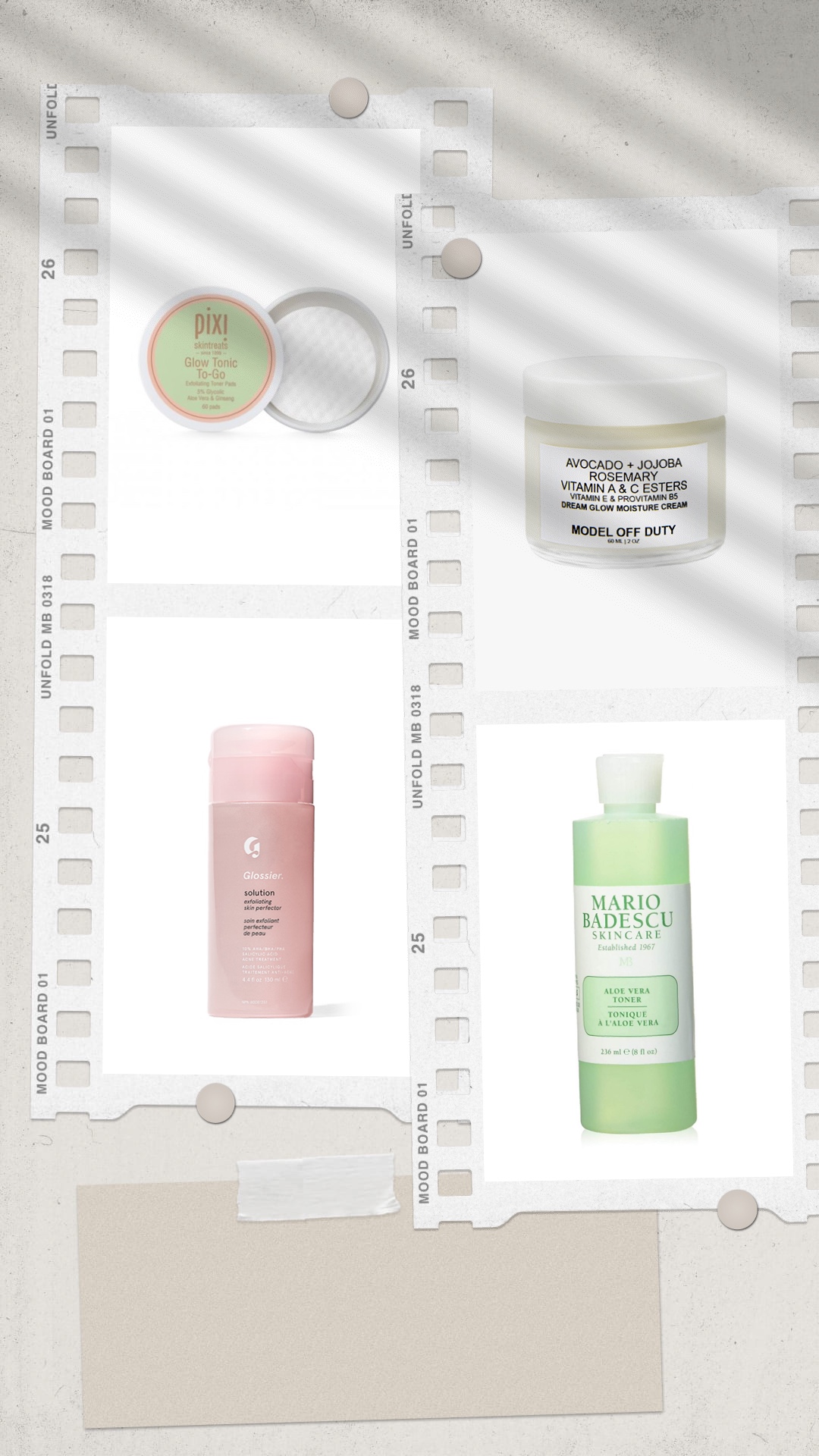 The skincare industry has drastically changed over the past decade. There are several new and upcoming brands all the time. In such a competitive and flooded market, it is not unnatural to feel confused. With every brand trying to stand out with spot-on marketing and adorable packaging, choosing what actually works for you is a near-impossible task. Especially when skincare is not something that you can experiment with. Trying out different products to see what works best can lead to acne, skin sensitivity, blemishes, and a myriad of other reactions on the skin that are extremely difficult to get rid of. So what can you do? Well, that's the whole reason we exist – to guide you through the best picks and share our advice and experiences with our readers. 
We chose each of our beauty editors' favorite products to compile a list of 22 incredible options. These products have been a staple in our skincare cabinets for a long time and are tried-and-trusted picks that you cannot go wrong with. From K-beauty treasures to spa-day-at-home detox sets, there's something for everyone on our list. 
You know that impulsive need you get to pop a pimple the second it appears? Yeah, that's the worst thing you can do to your skin. You've probably heard this time and again – do not poke, touch or pop your pimples. To help you do that, this Ebanel drying lotion is a great option. Just spot treat your acne and breakouts with this solution at night and wake up with a zit that's completely dried out. This way, you won't have the urge to pick at it and it will disappear a lot quicker. 
This crowd favorite toner is so popular for a reason – it soothes and replenishes dry skin while instantly improving your complexion. It also has a very mild and gentle formula that won't irritate highly-sensitive and acne-prone skin. 
Cleansing oils have been a total game-changer in our routine ever since we found out about it since its rise to popularity. This cleanser is great to effectively remove dirt, oil, and impurities from deep within the skin. It unclogs pores and helps you achieve squeaky clean skin that doesn't dry out. Incorporate it into your double cleansing routine or use it on its own. 
This glow tonic has been a really popular product for a while now and we totally get why! It has over 3,000 rave reviews so we tried it ourselves and now it's part of our daily routine. It removes the dead skin cells that sit on the surface area of the skin and makes the skin feel firmer and tighter. It is completely alcohol-free and is also gentle on the skin so you don't have to worry about irritation. The aloe vera in the product calms even the most inflamed skin and helps in eliminating dullness in one swipe.
This unique repair cream has an amazing ingredient composition with 97% snail mucin extract that's combined with shea butter, vitamin E, and jojoba oil. This formula helps brighten your complexion and smoothen the skin to help you achieve your skincare goals. 
This vitamin C serum is a good choice if you're looking for an all-rounder that does it all. It has the power to brighten, exfoliate and repair the skin. It also combats dark spots, pigmentation, wrinkles, and other signs of aging so you're one step closer in your skin transformation journey. 
For highly inflamed and acne-prone skin, this solution is a dream-come-true. It is an anti-redness exfoliating solution that targets acne, unclogs the pores, and reduces signs of aging. It is a fast-acting product that will leave the skin feeling supple, smooth, and radiant.
Treat your stubborn blackheads with this highly effective vacuum pore cleaner. It sucks out blackheads from within its pores painlessly. It gives you instant results without the hassle of having to go to the salon. 
Add this cleanser to your AM and PM routine to leave your skin feeling fresh and rejuvenated with every wash. It creates a shield to protect your skin and balances its natural pH level. It has over 2,500 positive reviews and you're sure to love this option. 
This skin-perfecting solution lives up to its name by actually perfecting the skin. It wipes away dead skin to reveal smooth, supple, and radiant skin underneath. It eliminates blemishes, redness, and clogged pores. Use it every day to see quicker results. 
If you have extremely sensitive skin and the use of acne gels and cream make it irritable, then try out this gentle oil. It is very soothing and works to get rid of pimples and blemishes. Use it all over your face to calm inflammation and to hydrate or use it as a spot treatment for acne. 
For stubborn acne that just won't go away, this clarifying cleanser is an amazing option. It infuses silver citrate that removes dirt, oil, impurities, and grime. It treats the skin for up to 6 hours after the initial application, making it one of the most effective cleansers in the market. 
We knew we had to try this eczema cream the minute we saw the thousands of reviews under it. It is an incredible pick for those suffering from dryness, irritation, and itchiness. It helps in reducing inflammation and redness and is scientifically tested. 
Relieve dry, sensitive, and acne-prone skin with this Banana Soufflé Moisture Cream. It is composed of banana, chia seeds, and turmeric which are all amazing ingredients to add to your routine. It hydrates, soothes, and has restorative properties. 
We all have different skin concerns and different skincare goals, so obviously, there's no one formula that works best for everyone. For you gals with sensitive and acne-prone skin, this Kate Somerville Skincare EradiKate is a true treasure. It is infused with highly potent sulfur that combats blemishes and acne in a gentle manner. 
We recommend this moisturizer for those of you that have extremely dry and dehydrated skin. This nourishing and hydrating cream instantly pumps the skin full of moisture and gives you an unparalleled glow. It is perfect for every season and it is surely a product that you will repurchase. 
This retinol serum is a great option for anyone facing aging concerns. It is infused with really strong and effective ingredients like Vitamin E, jojoba oil, and green tea that makes the skin look and feel younger. It soothes redness, hydrates, and minimizes excess oil production. 
We always keep this healing patch handy for those surprise pimples that pop up before a big occasion. It extracts the sebum within the pimple and the hydrocolloid in it helps the healing process. 
Sunscreen is absolutely essential to apply before you step out of the house. This one is formulated especially for people with darker skin tones and melanin in the skin as it doesn't leave a nasty white cast like many other sunscreens in the market. It soothes and hydrates while protecting your skin from harmful UVA/UVB rays. 
This best-selling sunscreen has earned quite a reputation for being weightless, sunproof, and great for anti-aging. If you hate the sticky feeling that some sunscreens leave behind, then this is the pick for you. 
Add this cleansing balm into your routine to thoroughly cleanse the skin and get rid of every last bit of makeup, dirt, and oil. It has vitamin E which helps keep the skin hydrated even after a deep cleanse. 
This moisturizing cream is by far our favorite product to hydrate and nourish the skin. We love layering this cream when our skin feels dry and dull. It is formulated with incredible ingredients like avocado, jojoba oil, and rosemary oil that work wonders for the skin and gives it a radiance from within. 
Get it from modeloffdutybeauty.com