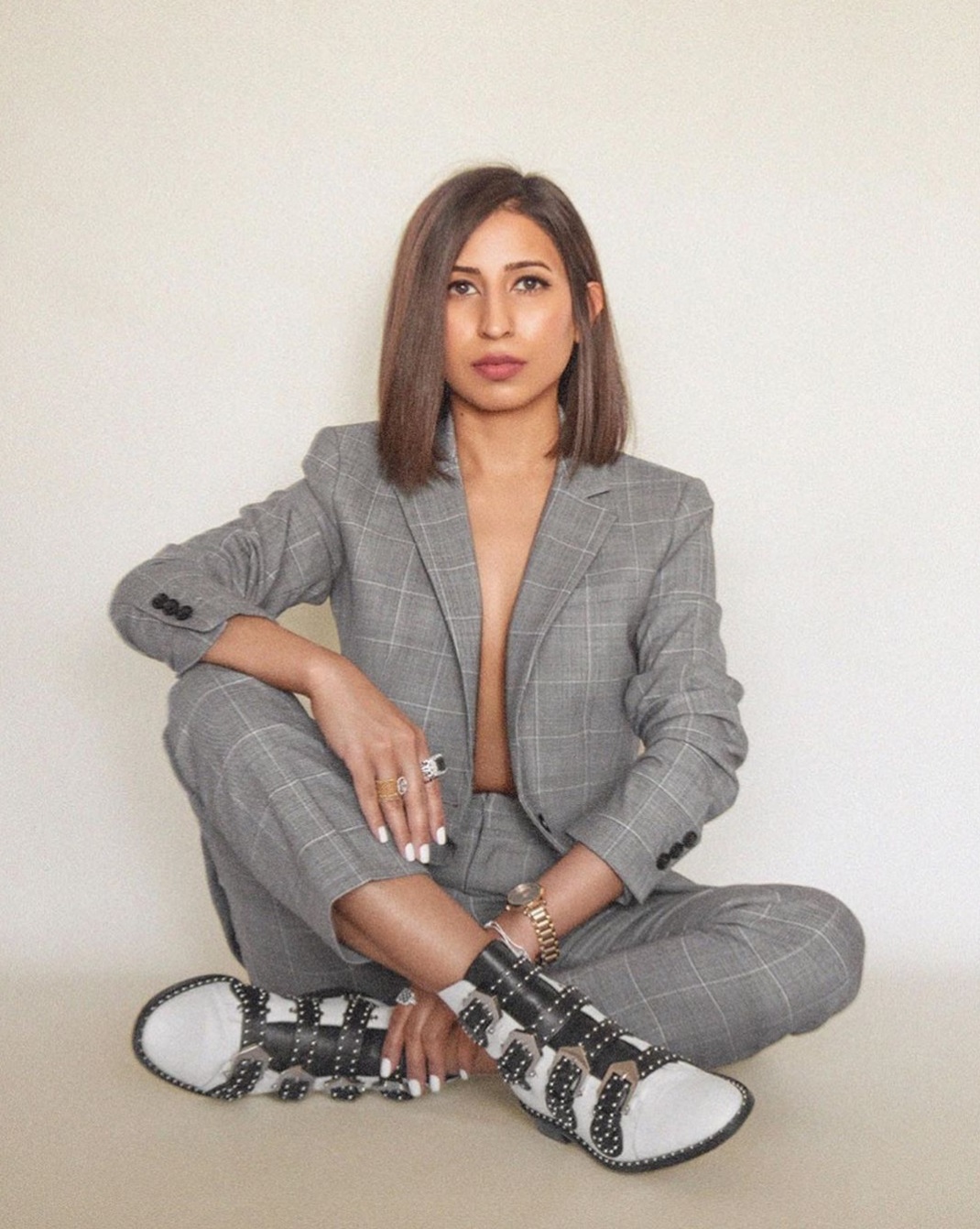 If your Instagram's saved folders are overflowing with Fall fashion inspiration, we guess you are all set for a shopping expedition. However, before you begin with that, you should know which Fall trends are in full-rage and will influence fashion ideas for the entire season. In case your style inclination is downtown classic, good news for you – because that's the common thread of this season's most popular Fall trends. We are talking about head-to-toe leather, 70s nostalgic outfits, and other classy trends.
Ahead you will also find outfits that are front-runners of these Fall trends. These clothing items are piquing Instagram's IT girls' interest. From splurge-worthy pieces to pocket-friendly picks, the list is super versatile when it comes to price tags. Keep reading and get inspired to refresh your Fall wardrobe.
1. Neutral Game 
If there is one trend that Instagram IT girls love donning, it would be neutrals. The subtle and aesthetic trend works for anyone and everyone! From boots to accessories to clothing items, you can pull off a neutral-toned piece in any way you want!
Tie Waist Long Sleeve Sweater Dress ($69) 
Demi Lune Small Leather Crossbody ($485) 
Thigh-high Boots ($79.99) 
PS1 Leather & Suede Mini Crossbody ($945) 
2. Tweed & Plaid Statement 
Plaids and tweeds that were once seen everywhere in the 90s have made a comeback this year. From outerwear to bottomwear to tops, the trend can be seen everywhere. Even on the runways of F/W 2020, this vintage-inspired trend was seen gigantically.
Chelsea Oversized Plaid Coat ($303) 
Eric High Waisted Plaid Pants ($395) 
Dionne Cropped Blazer ($194)
Lead By Tweed Jacket ($120) $87
3. Cozy-Chic Knit 
Talk about Fall and cozy knits are the first thing that comes to everyone's mind. Be it a sweater vest, or a knit dress, this snuggly trend is timeless, and we can bet on it.
Mixed Media Cable Knit Sweater ($75) 
Neck Extended Shoulder Sweater ($559) 
Sweetheart Mock Neck Sweater ($78) 
Rib-knit Top ($17.99)
4. 70s Flair 
If you're in love with the 70s fashion moments, this Fall trend will indeed perk you up. The retro trend is loved by almost every fashion influencers, and why not? The bold and classy looks are worth adding to the wardrobe.
148 New York Giana Marble Print Jacquard Dress ($998) 
Chain Link Necklace ($12) 
Halsey Bootie ($235)
Double Breasted Blazer ($595)
5. Leather Weather 
Leather jackets are obvious, but this season, head-to-toe leather dressing is what makes for the most adored Fall trend.
Faux Leather Trench Coat ($148) 
Short Sleeve Faux Leather Shirtdress ($290) 
Standard Vegan Leather Pleated Sleeve Shirt ($295) 
Dani Boyfriend Pants ($198)
Up Next: 25 SWOON-WORTHY ITEMS ON NORDSTROM THIS WEEK THAT WE'RE OBSESSING OVER