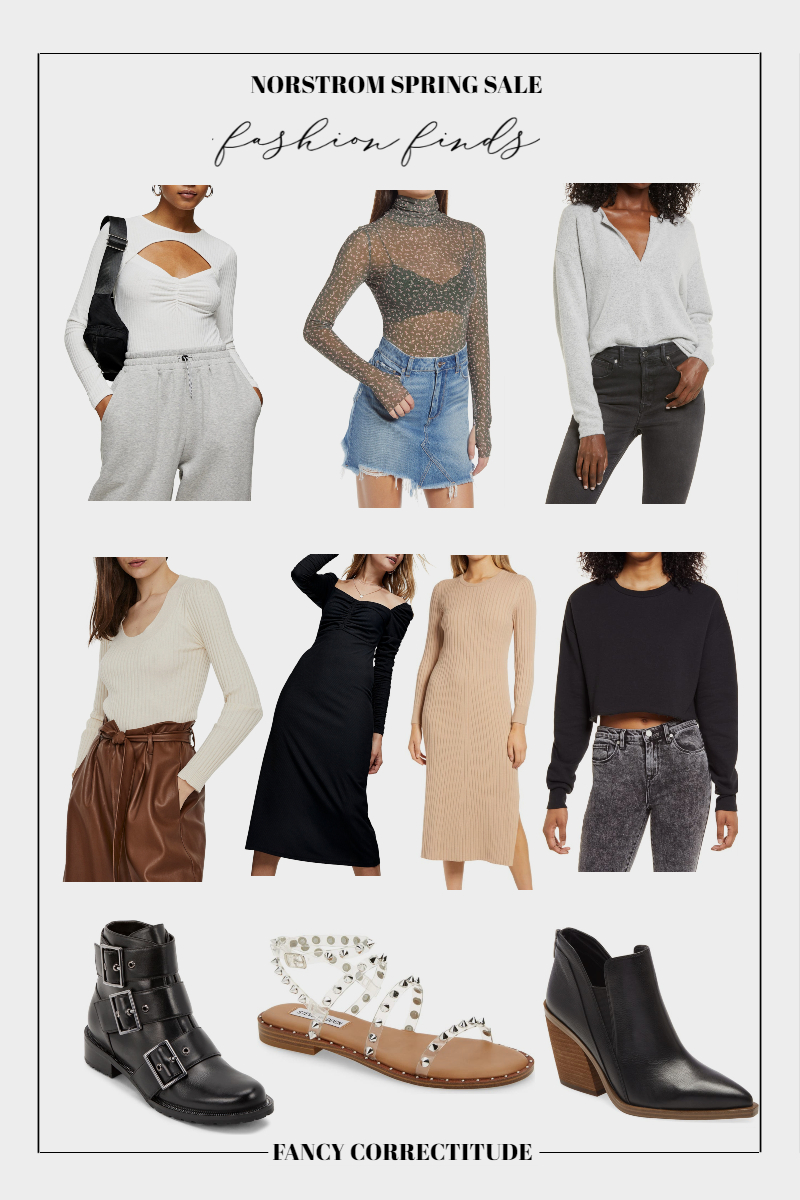 It isn't exactly the weather of shorts and sandals yet, but before you realize it, the warm weather will be knocking on your doors. So, it's not surprising that style enthusiasts are trying to find the middle ground on the fashion scene with transitional ensembles. However, you don't have to spend countless hours hunting for spring break clothes and the best fashion finds of the season, because we did the deed for you.
Below, we have listed 25 unmissable spring break clothes that will keep you away from all the faux pas throughout the season. We are sure that these fashion items will grab your attention in a moment. So, go ahead and splurge on these edgy-chic picks that will stand the test of time quite effortlessly. Be it the trendy skinny jeans or the classic black dress, there's something for every fashion taste.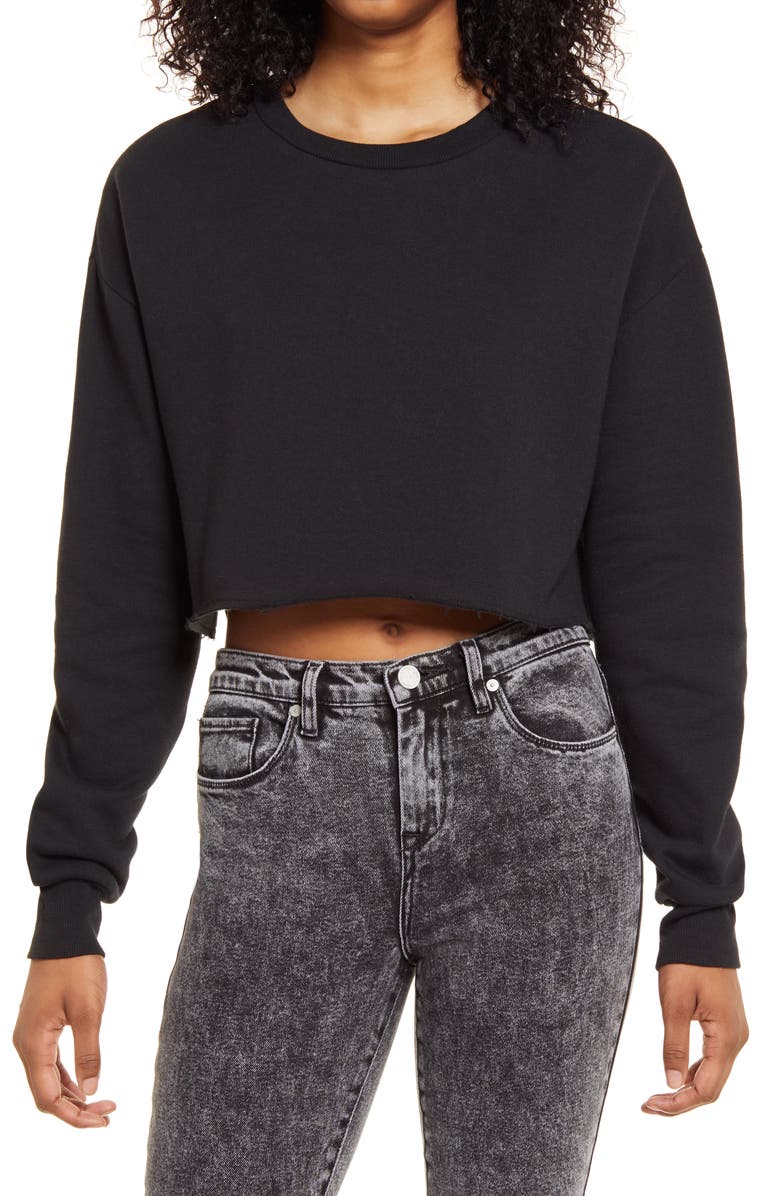 Socialite Crop Sweatshirt ($39) $15.97 – $17.55
This cropped sweatshirt is as stylish as it as cozy. So, for days when all you want to do is lounge around at home, but don't want to look like a lazy dresser at the same time, pull out this cropped sweatshirt, and viola!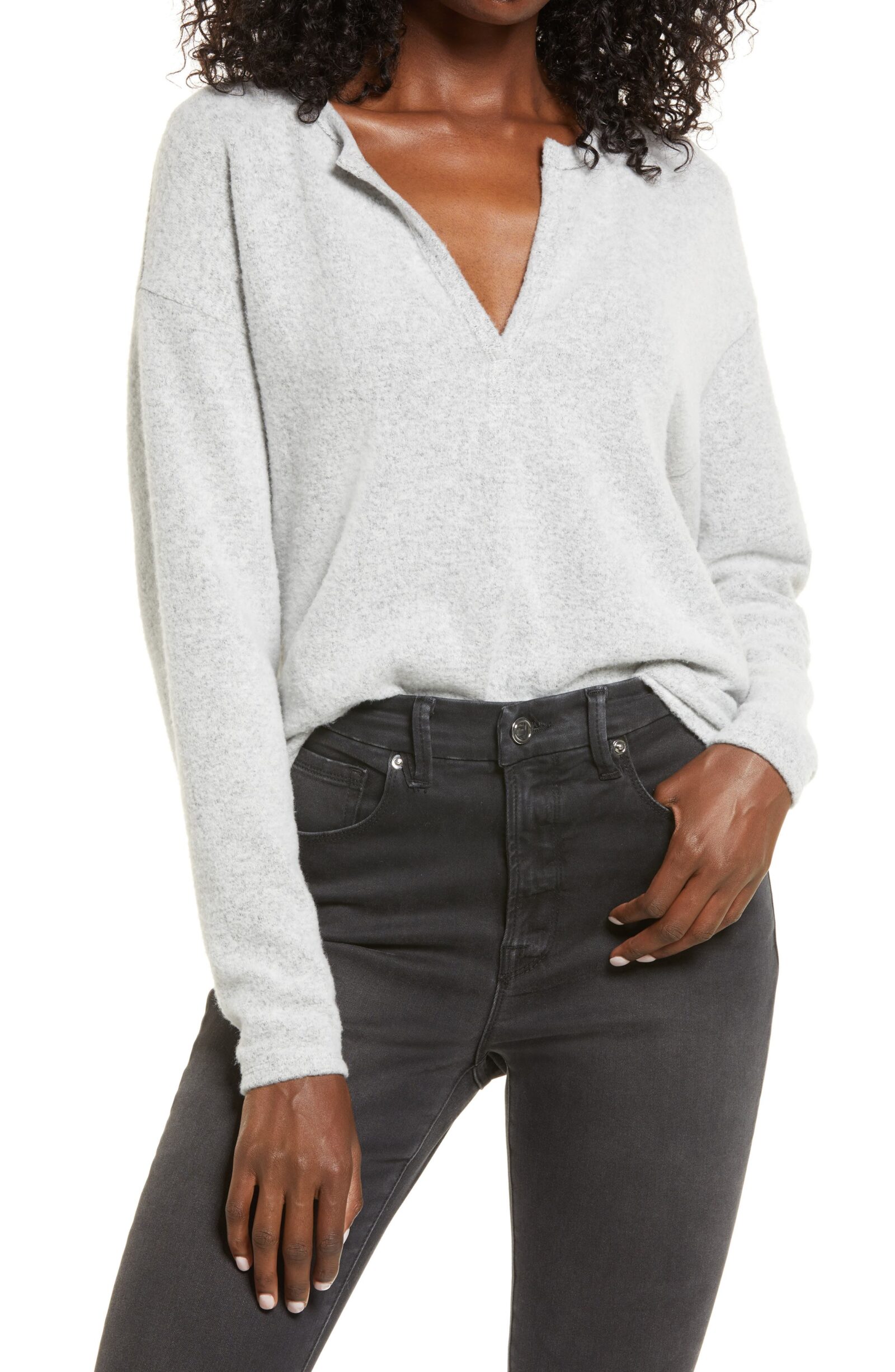 Socialite V-Neck Top ($39) $15.98
If your fashion taste leans more towards loungewear-inspired style, get this piece for your off-duty wardrobe. This V-neck top is so adorable that we are already obsessed with it. The subtle grey color and V-neck design give it a timeless twist.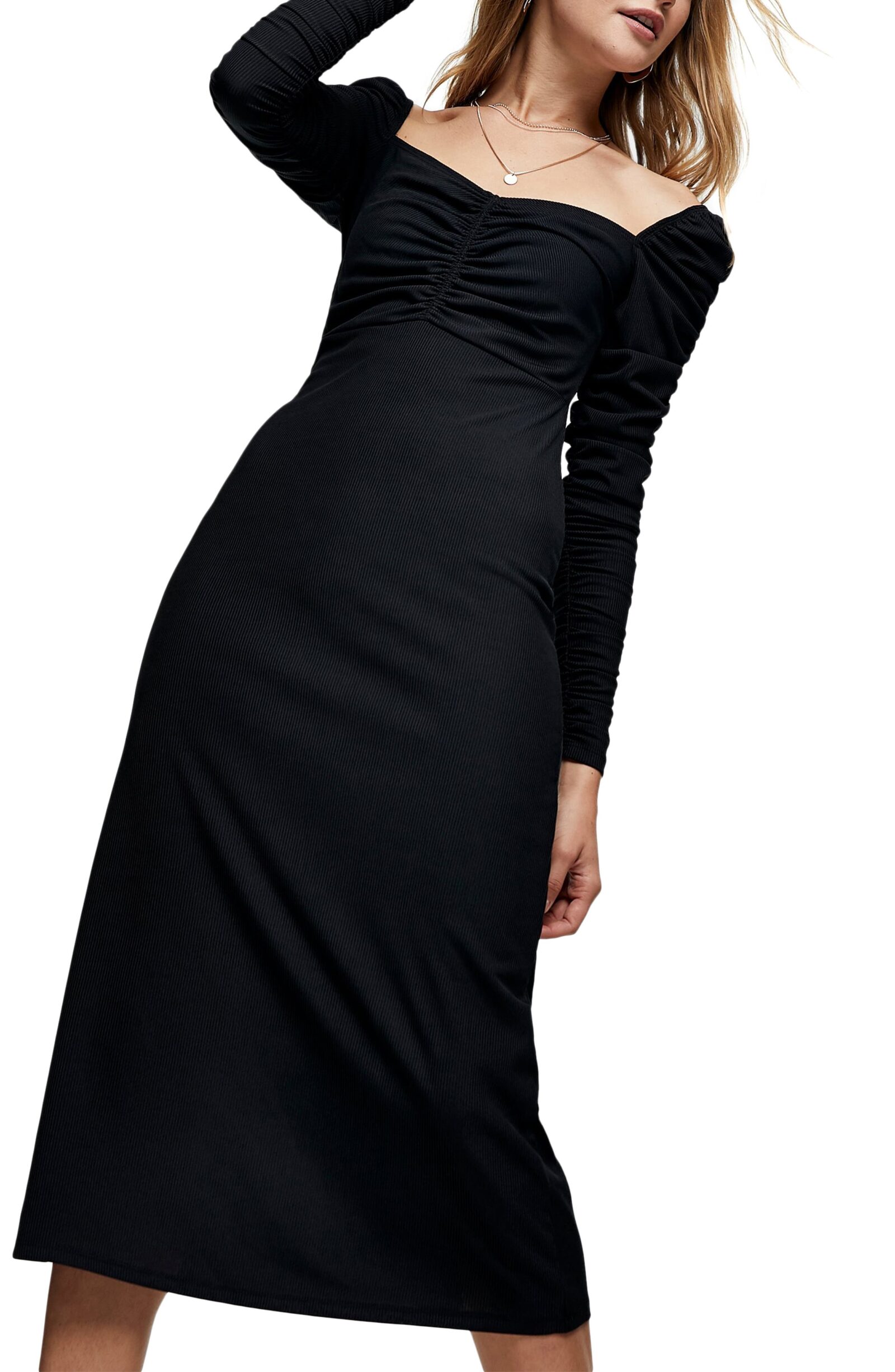 Topshop Ruched Long Sleeve Midi Dress ($58) $29
No fashion girl can ever resist the romantic as well as glam look of this dress. The flattering fit and smocked detailings are what we love the most.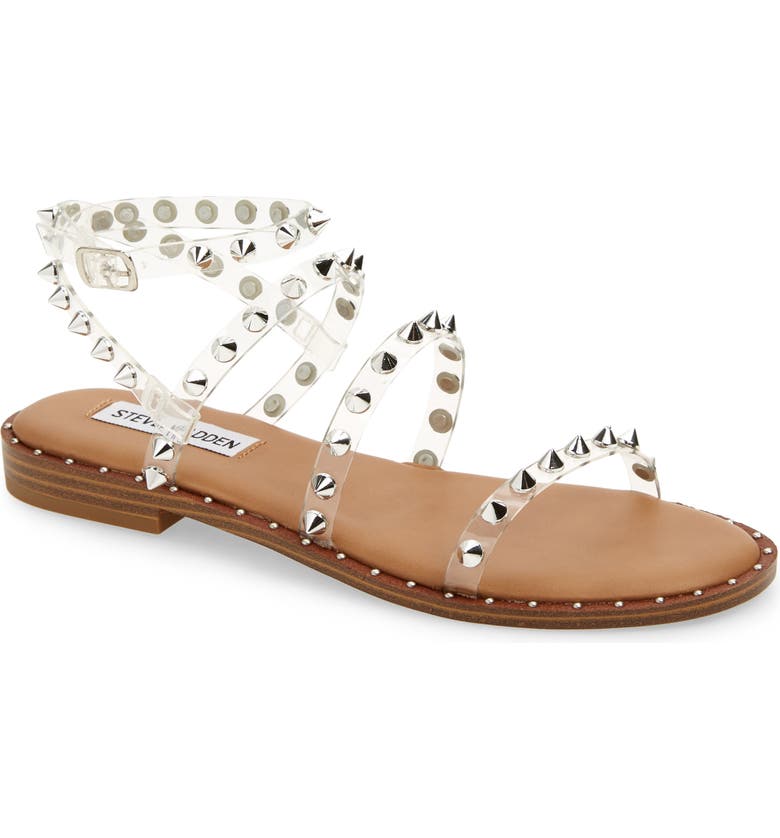 Steve Madden Transport Studded Strappy Sandal ($79.95) $59.90
All the IT girls and even our editors are eyeing this strappy sandal. The silver spikes on the clear strap and minute studs over the brown sole look boho-chic.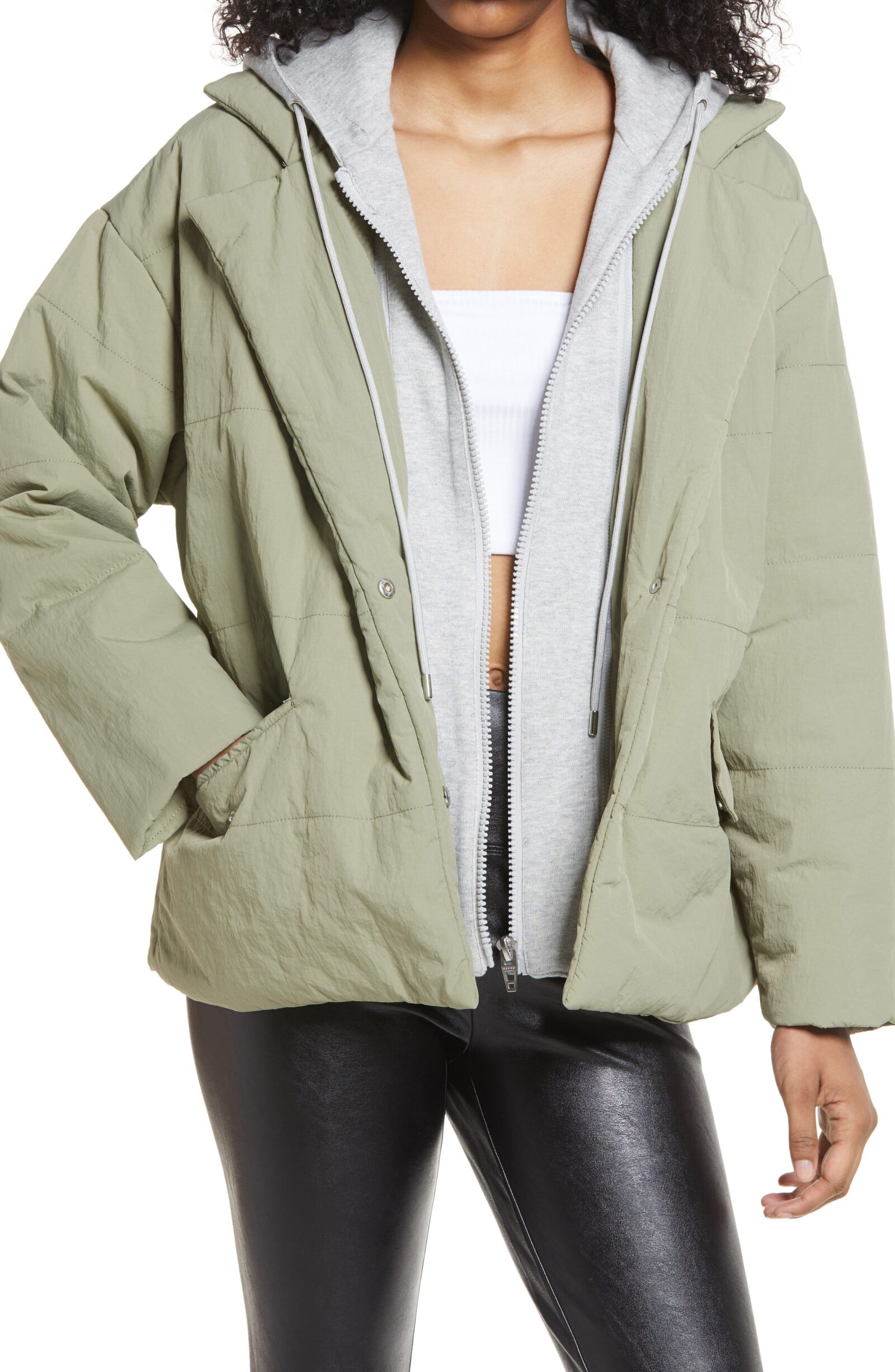 BlankNYC Hooded Quilted Tie Waist Jacket ($168) $70.97
This one is the perfect layering piece over every classy outfit of yours. The olive green color and the puffy silhouette are pulled off to perfection.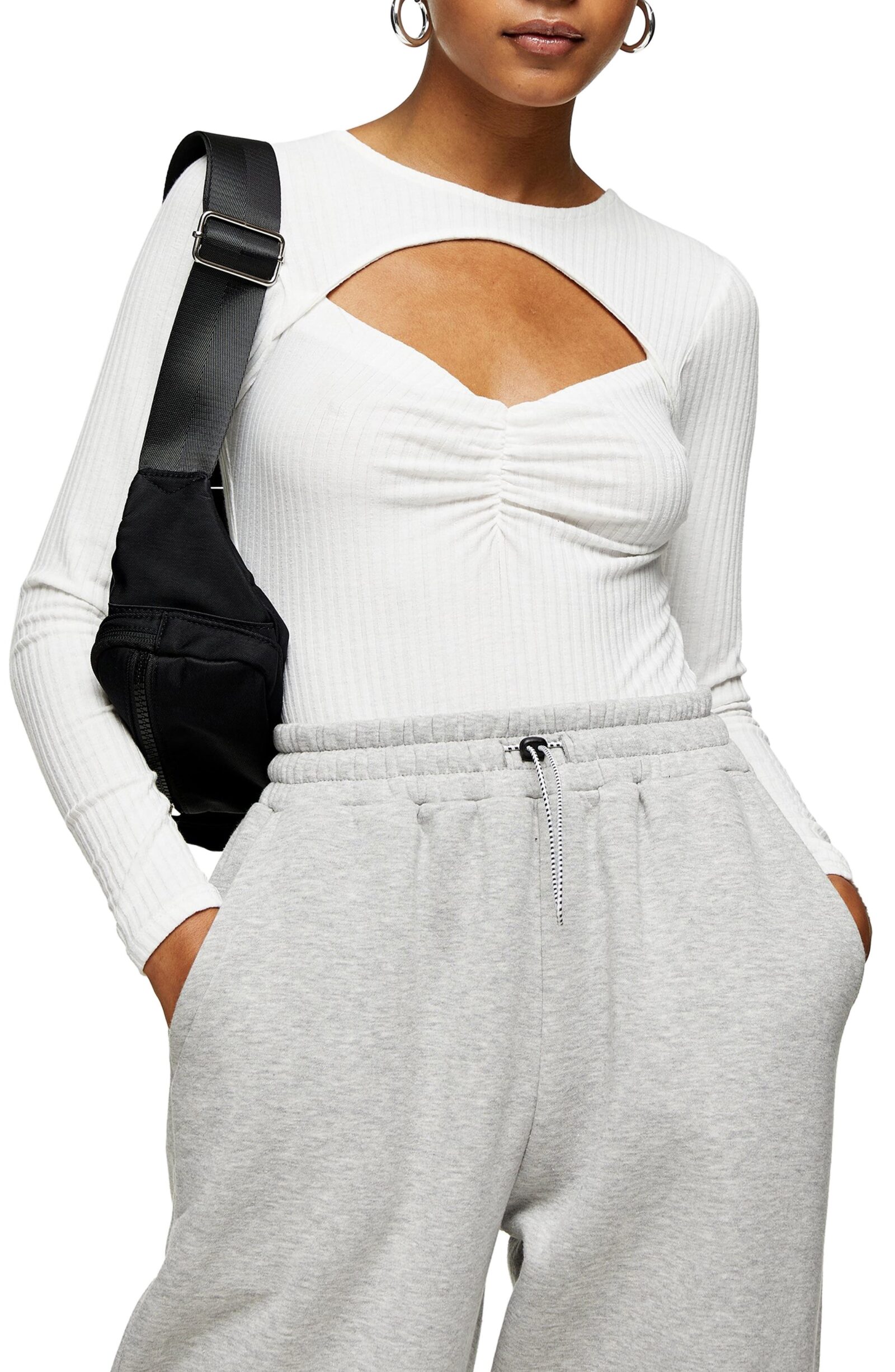 Topshop Sweetheart Cutout Bodysuit ($38) $25.46
This adorable white bodysuit is the perfect sartorial deal you need to snatch right away. The body-accentuating fit and front cutout are supremely chic.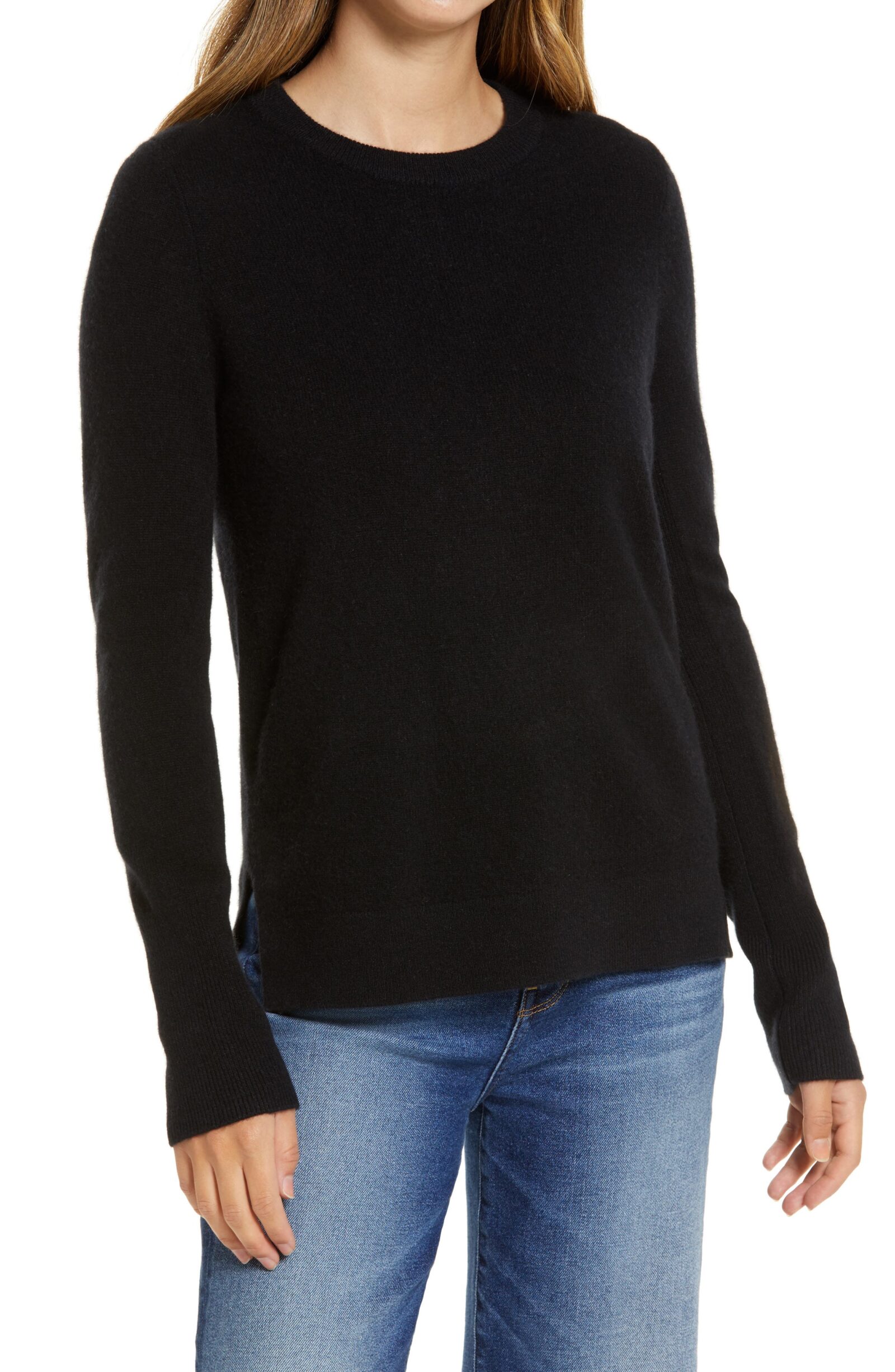 Halogen Crewneck Cashmere Sweater ($98) $39.97-$48.90
For nippy evenings and brisk weather, this cashmere sweater is just perfect. The comfy fit and soft fabric will keep you at ease all the time.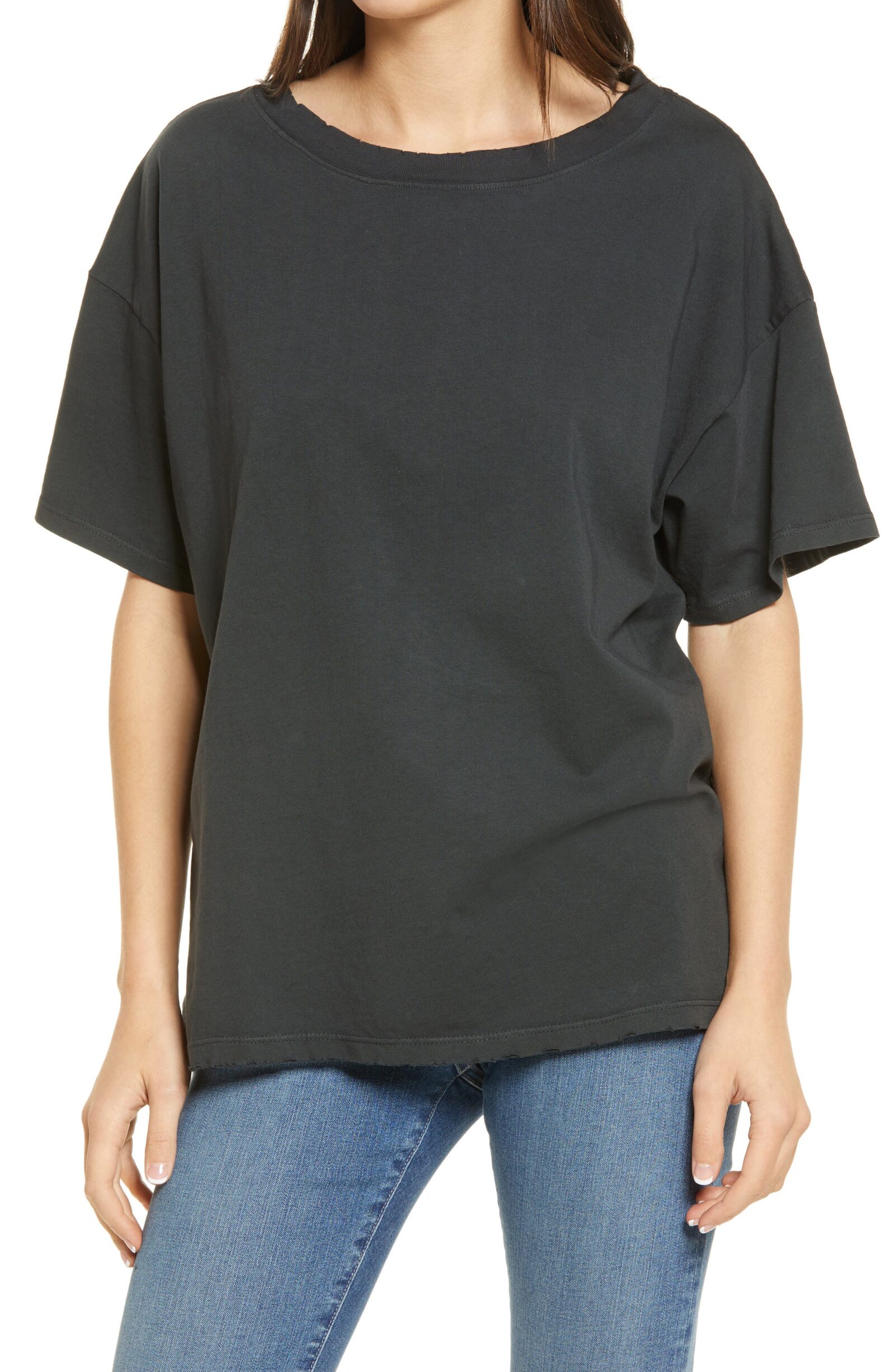 Treasure & Bond Distressed Boyfriend Tee ($35) $22.75-$28
This boyfriend tee is ultra-cool and offers a laid-back vibe that can be worn for any occasion and with any outfit. The distressed details are what made us fall in love with this pick.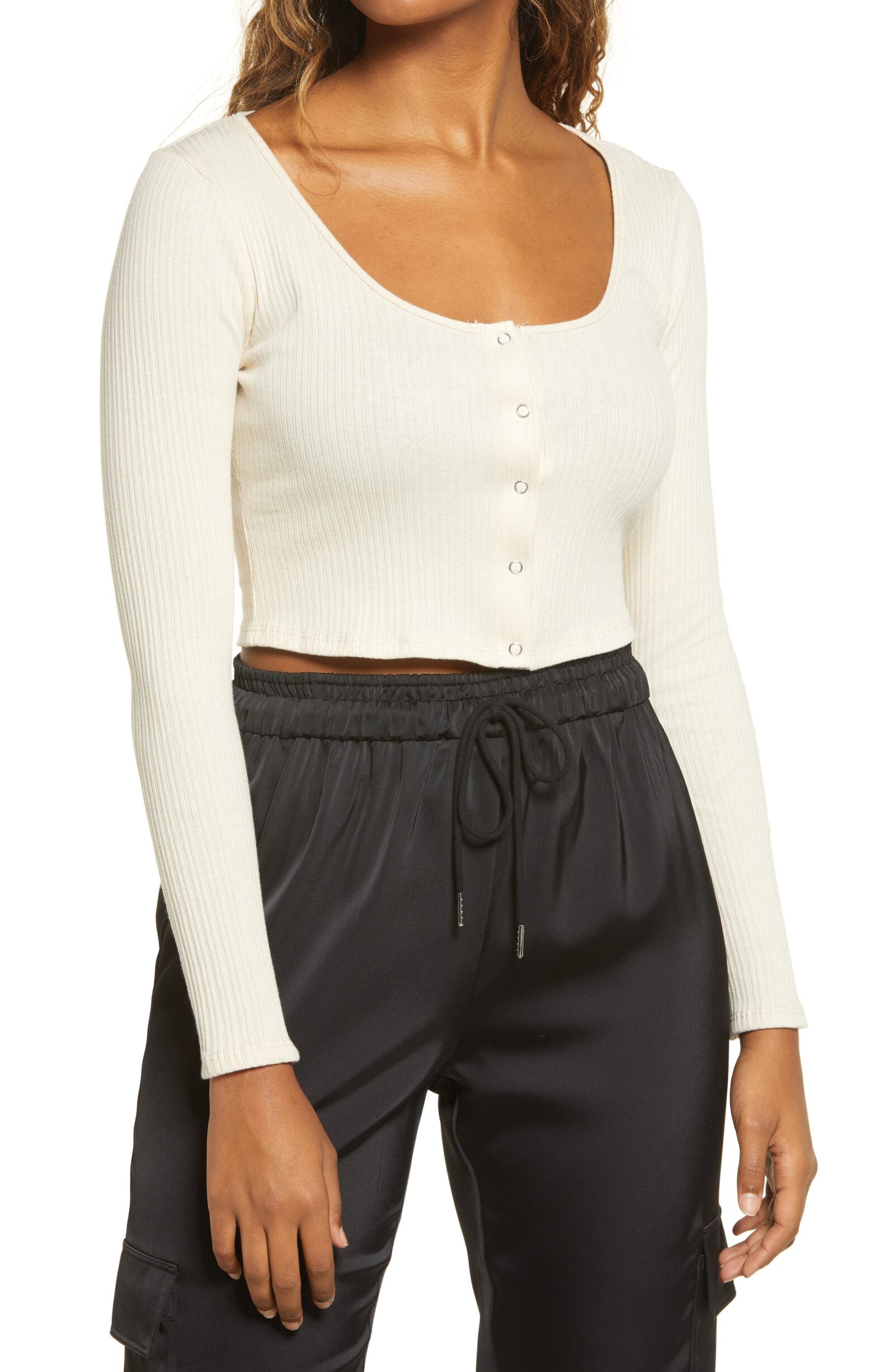 All In Favor Rib Cardigan ($35) $14
Fine-tune your style with this cropped cardigan that offers a feminine charm that will keep your fashion failproof. Its easeful silhouette effortlessly makes up for your new core staple.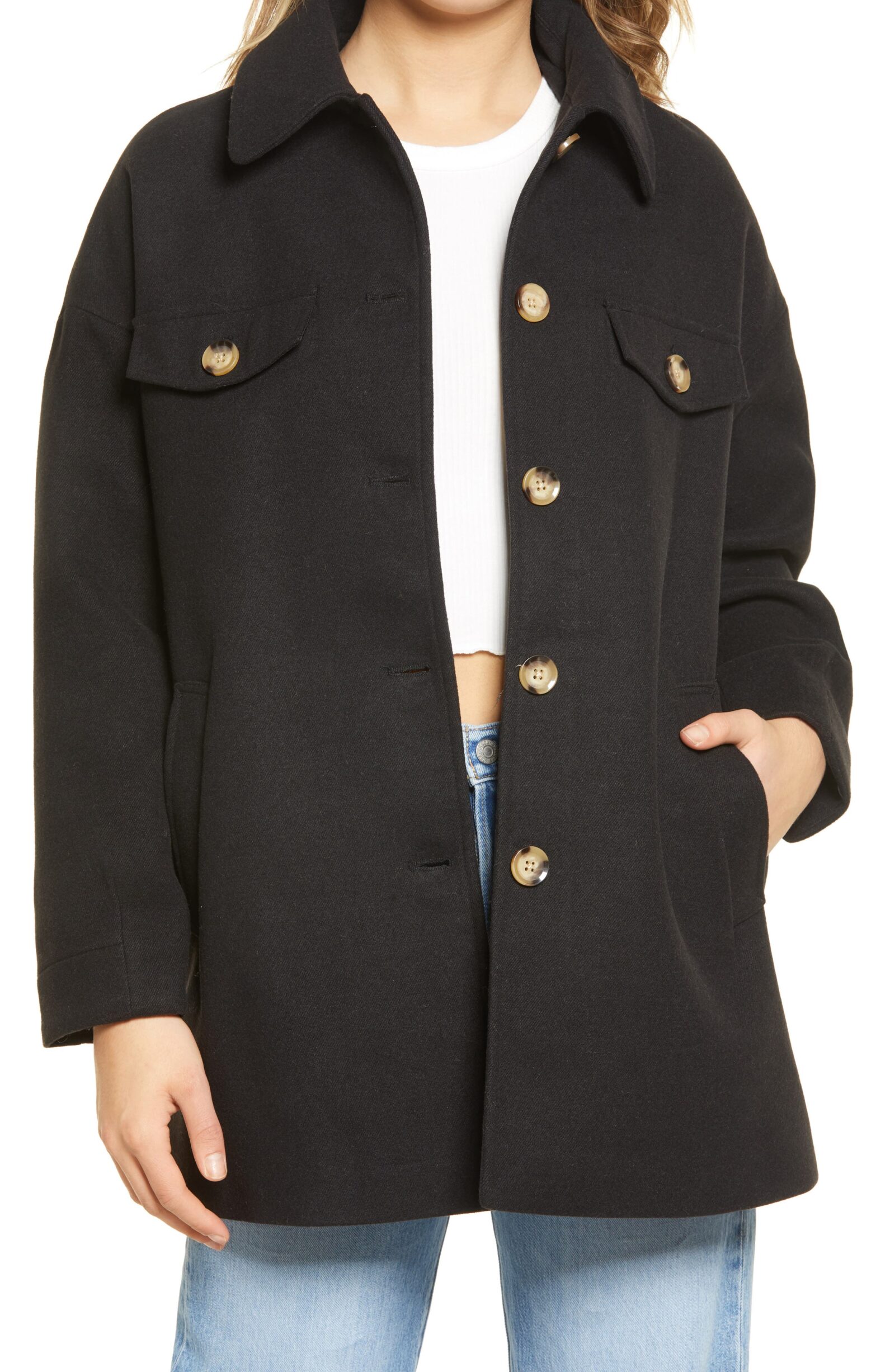 Vero Moda Calakerry Jacket ($99) $39.60
This black jacket is too drop-dead gorgeous to ignore. So, go ahead and be the sartorial focus with the structured look the cute buttons.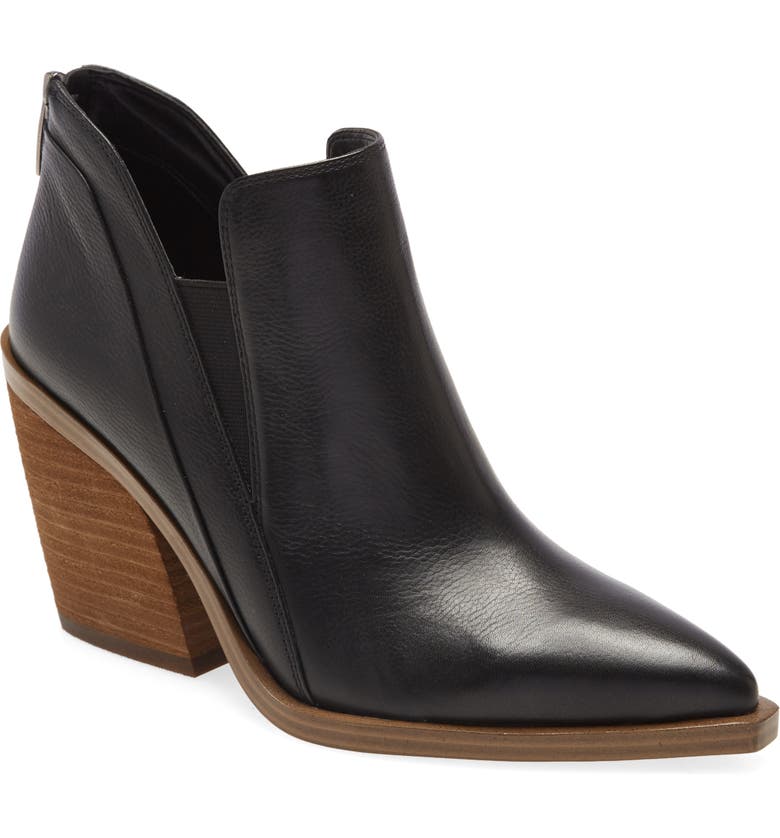 Gradina Block Heel Bootie ($149.95) $59.97
Are you ready to flaunt these vintage-inspired booties? Certainly, we can't wait to see you slay in them. The sleek look and brown block heel are pretty chic.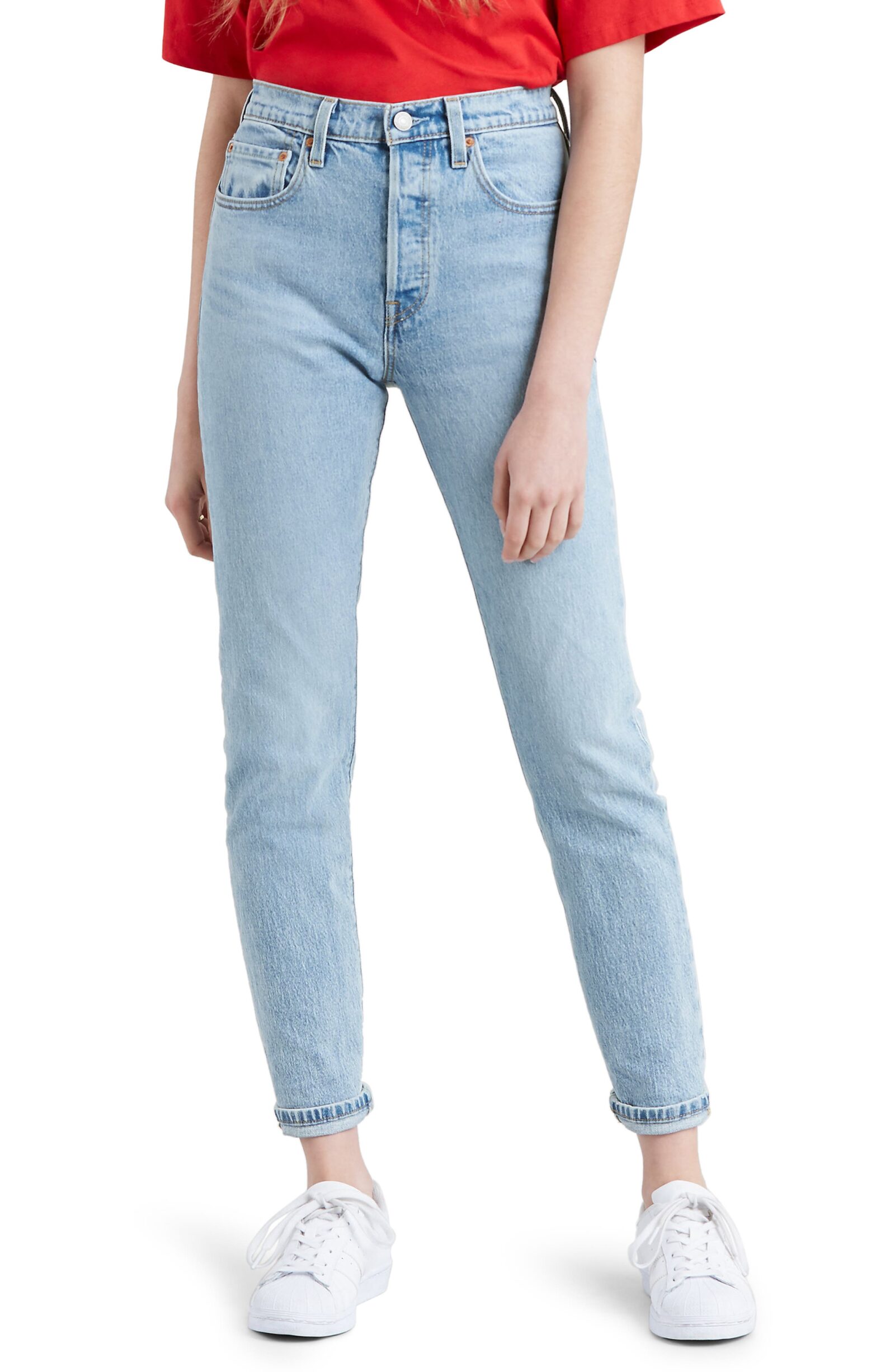 Levi's 501® Skinny Jeans ($98) $68.60
There are infinite ways to style these skinny jeans. You can wear it with an oversized shirt or crop top, and it'll look way too stunning either way.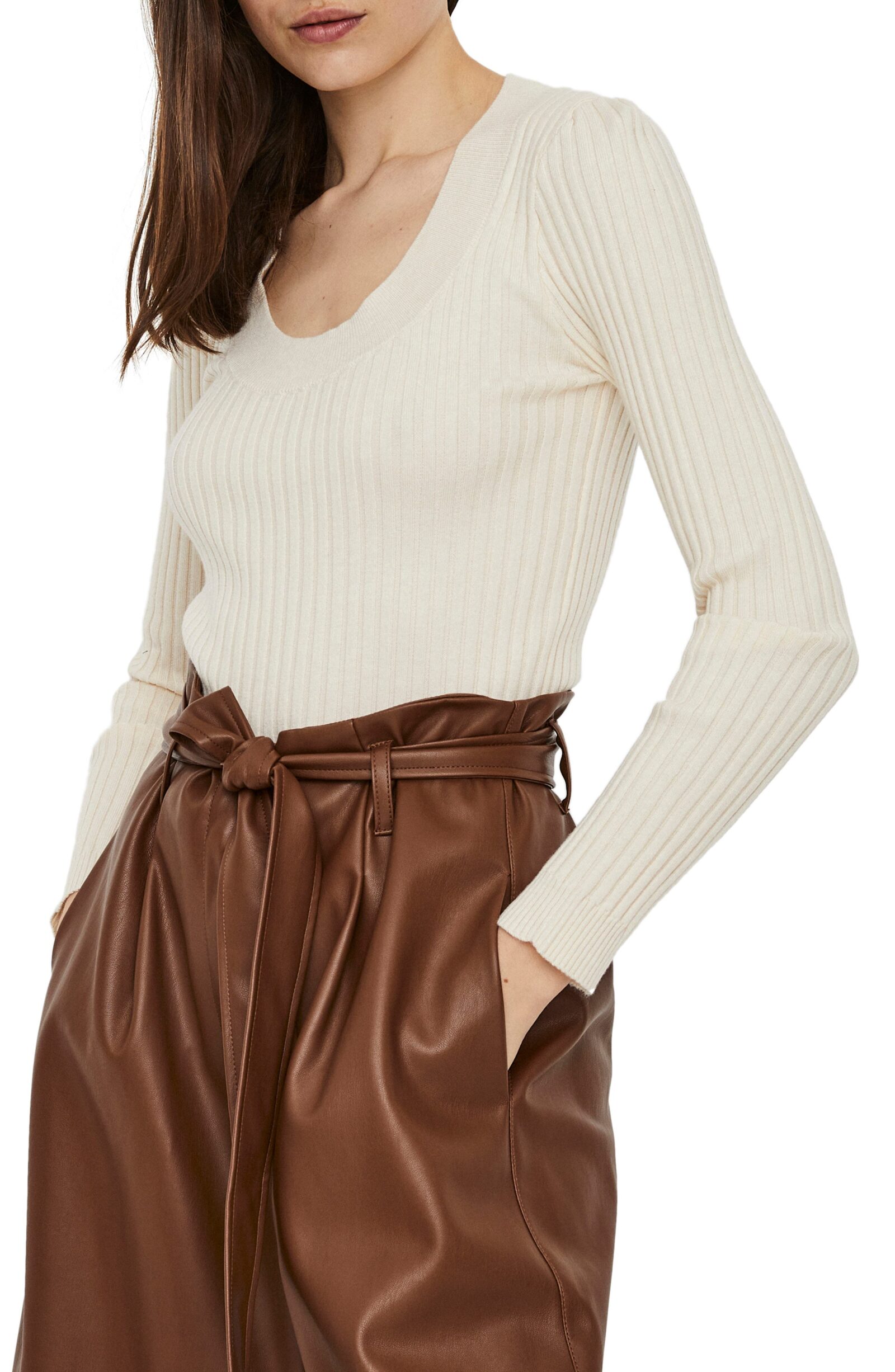 Aware By Vero Moda Maci Scoop Neck Ribbed Sweater ($55) $29.40
Here comes an ultra-modish ribbed sweater that no fashion girl can ever resist. The cool deep neck and soft ribbed fabric are what make it so stellar.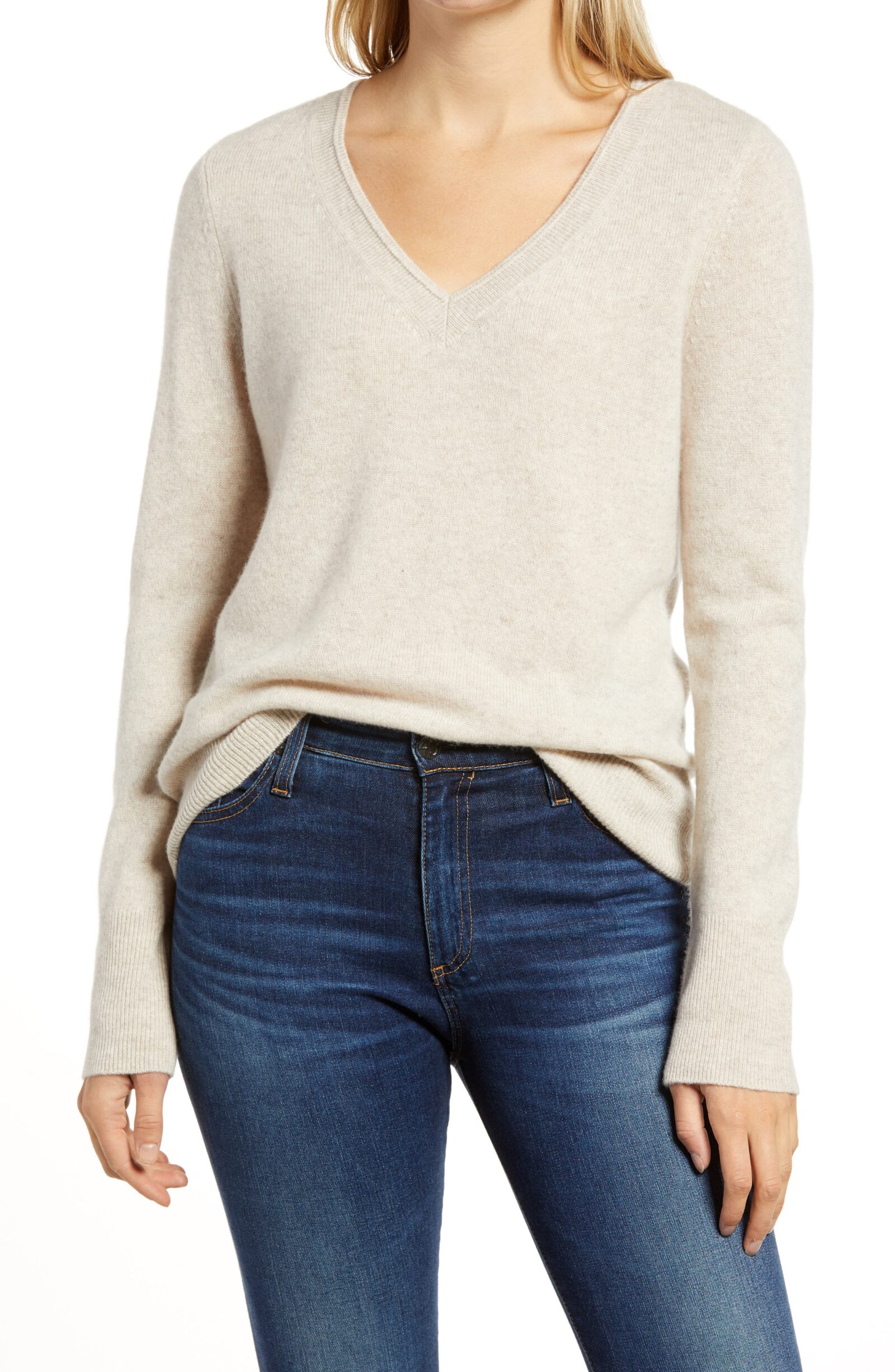 Halogen V-Neck Cashmere Sweater ($98) $39.99
When it comes to transitional fashion, you can always count on this cashmere sweater. The oatmeal color and easy-going fit add a classy touch to it.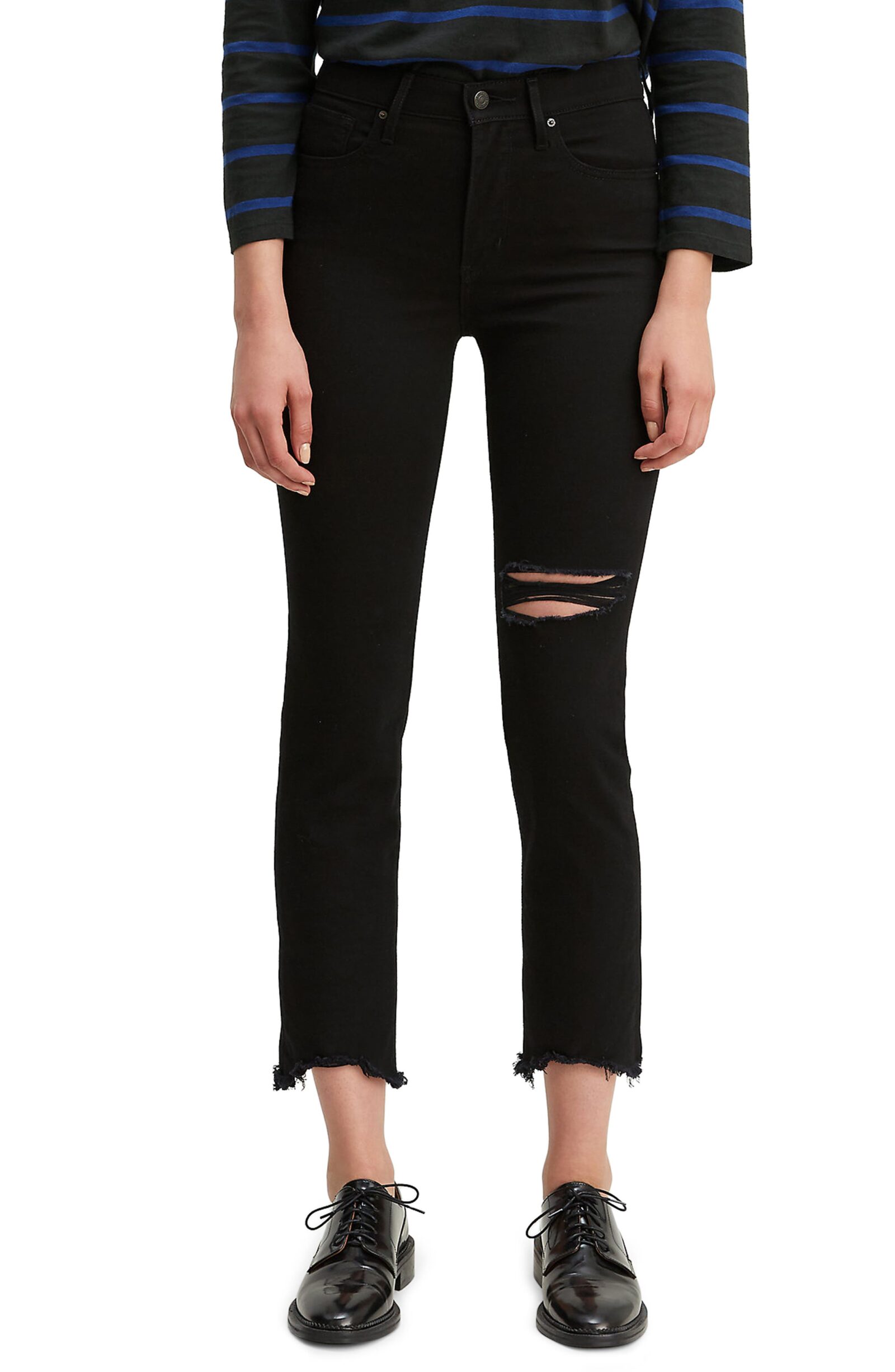 Levi's Ripped High Rise Straight Leg Crop Raw Hem Jeans ($98) $68.60
Get rid of all the faux pas and dresser's confusion by opting for this pair of jeans. The ripped detailing, cropped ankle silhouette, and frayed hem looks swanky in every way.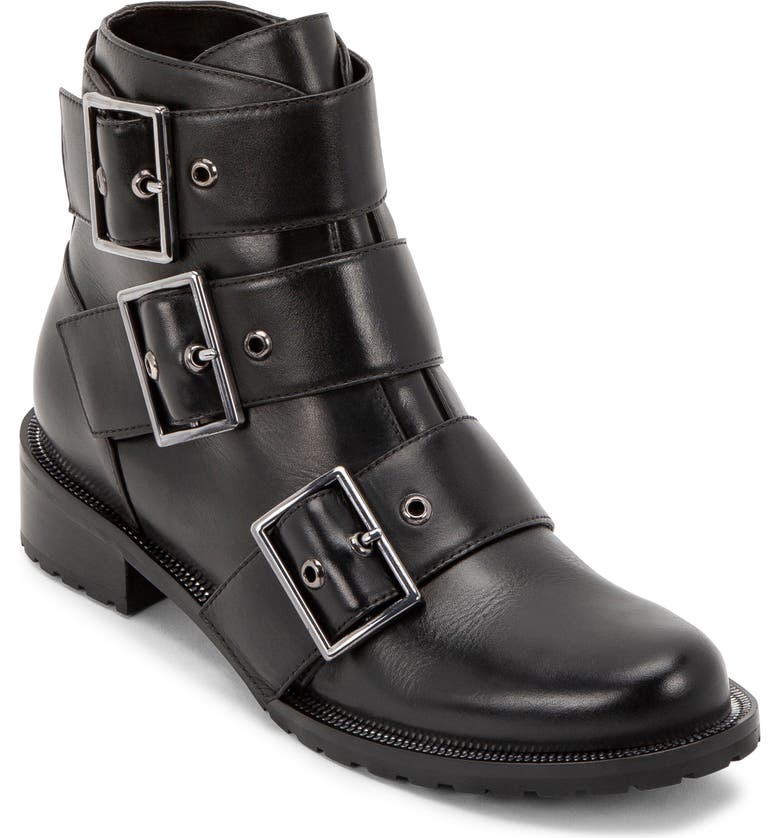 Blondo Camila Waterproof Bootie ($169.95) $67.98
Get ready to slay the sartorial scene in a biker look with these waterproof booties. The lug sole, the buckled straps, amd the zipper teeth are alluring enough to make any street style enthusiast gravitate towards the pair.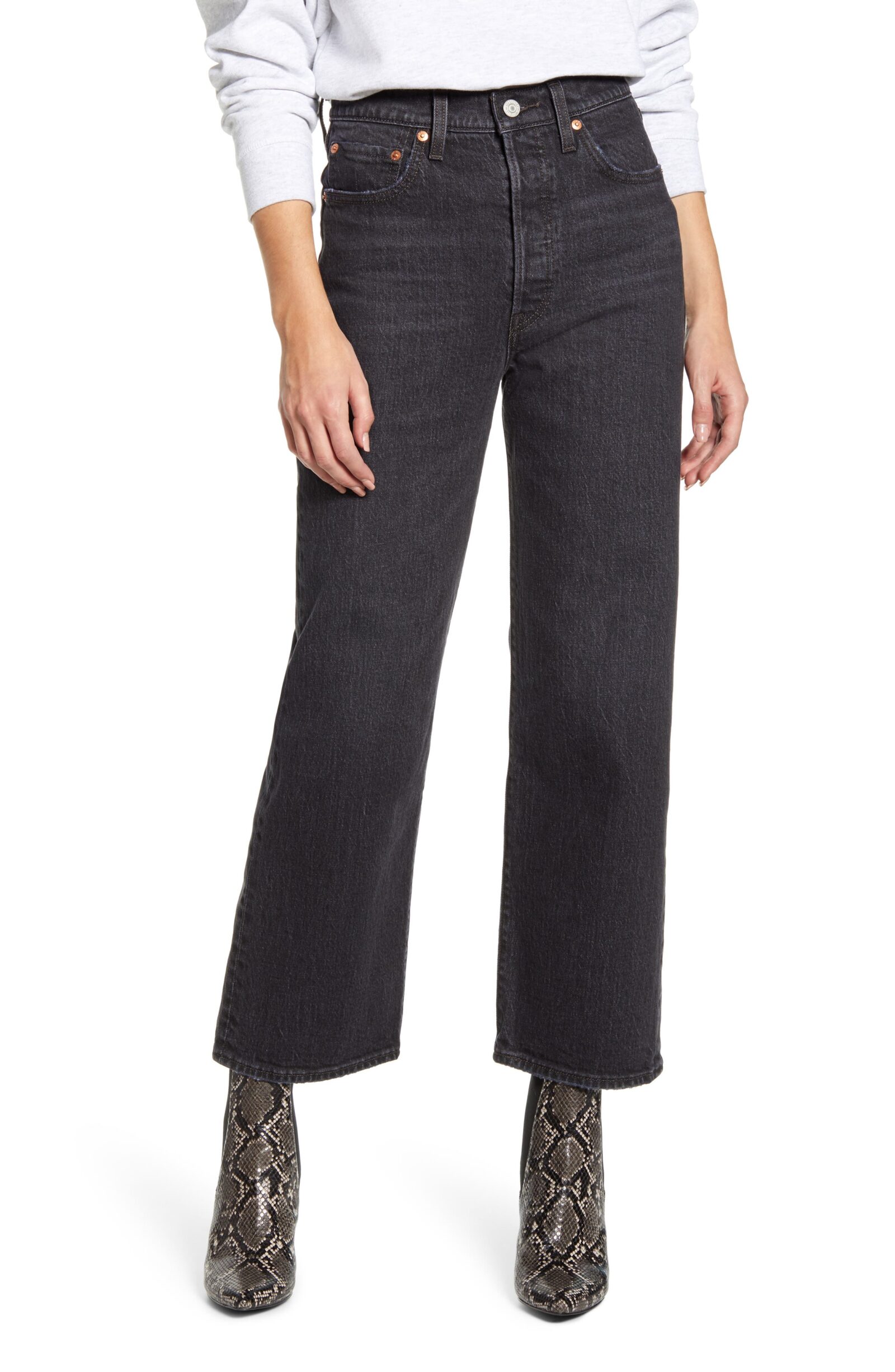 Levi's Ribcage High Waist Ankle Straight Leg Jeans ($98-$108) $68.60-$75.60
Time to embrace vintage-inspired fashion by wearing these straight leg jeans. The soft denim, high-rise fit, and sophisticated cut, everything is just top-notch about this number.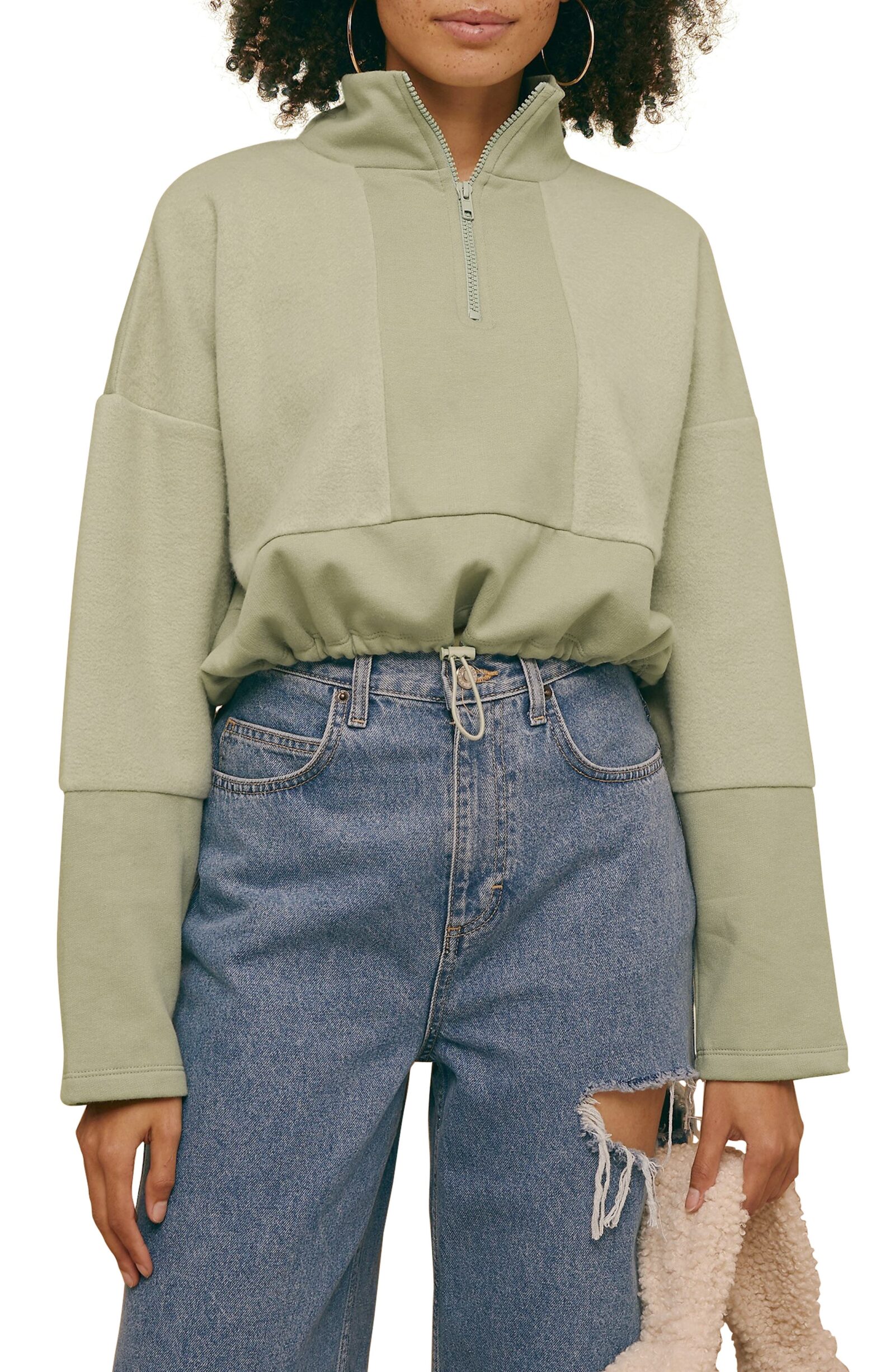 Topshop Panel Half Zip Fleece Pullover ($58) $38.86
For days when the weather is highly unpredictable, you can count on this fleece pullover. The cropped silhouette and the subtle green hue will give your outfit an instant boost.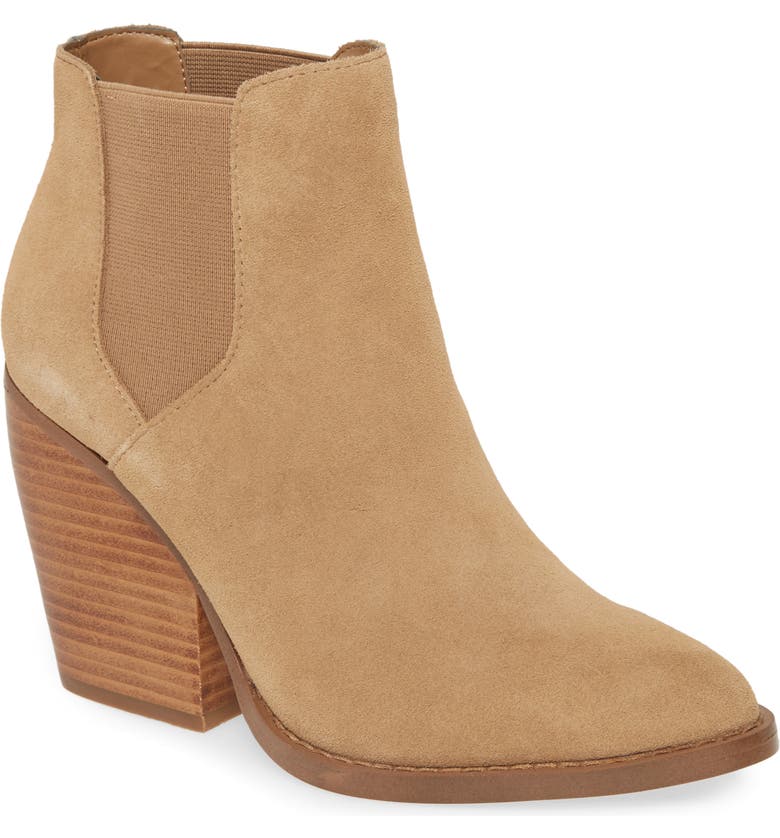 BP. Lex Bootie ($89.95) $33.97
These ankle boots offer a retro cowgirl look that'll elevate the fashion potion of your outfit. The dusty brown color and block heel will work perfectly with any look of yours.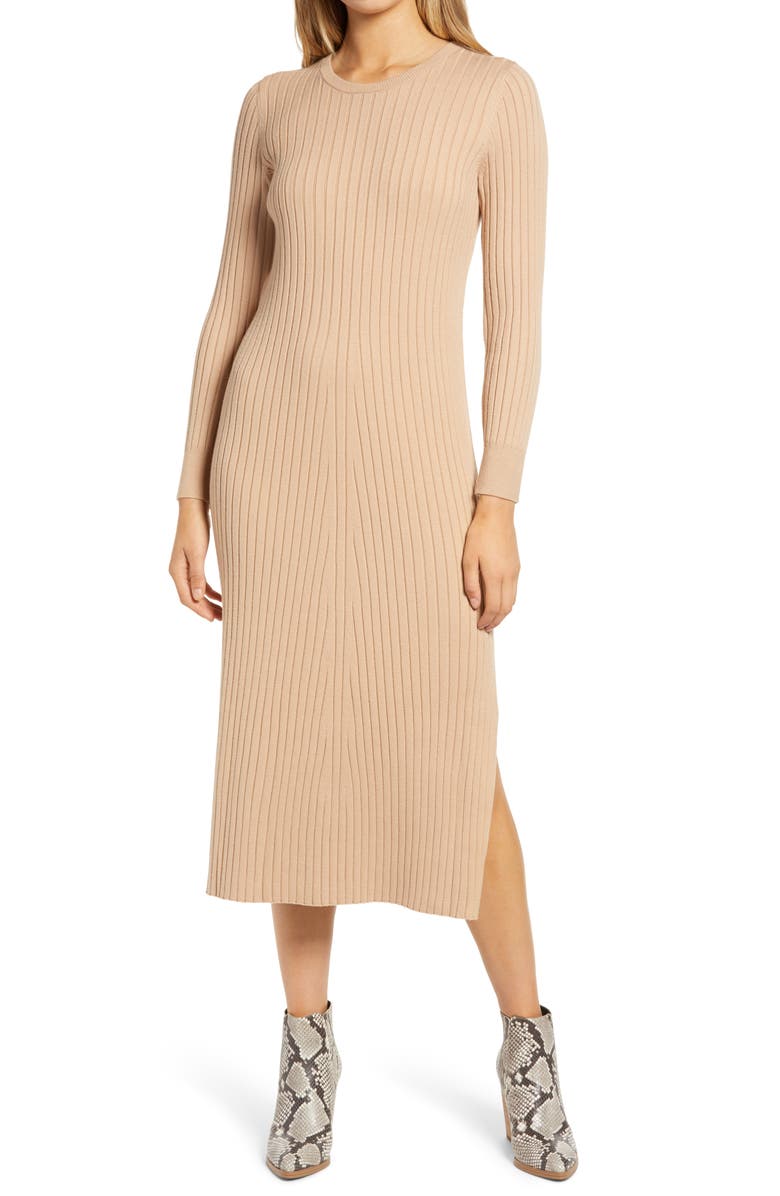 WAYF x BFF Hollie Long Sleeve Sweater Dress ($79) $32.97
This ribbed, long-sleeved sweater dress is a functional yet fashionable number that you can put on for a number of casual outings. Thanks to the chic cutout at the back, you can now flaunt your style and stay comfortable at the same time when you wear this stunning dress.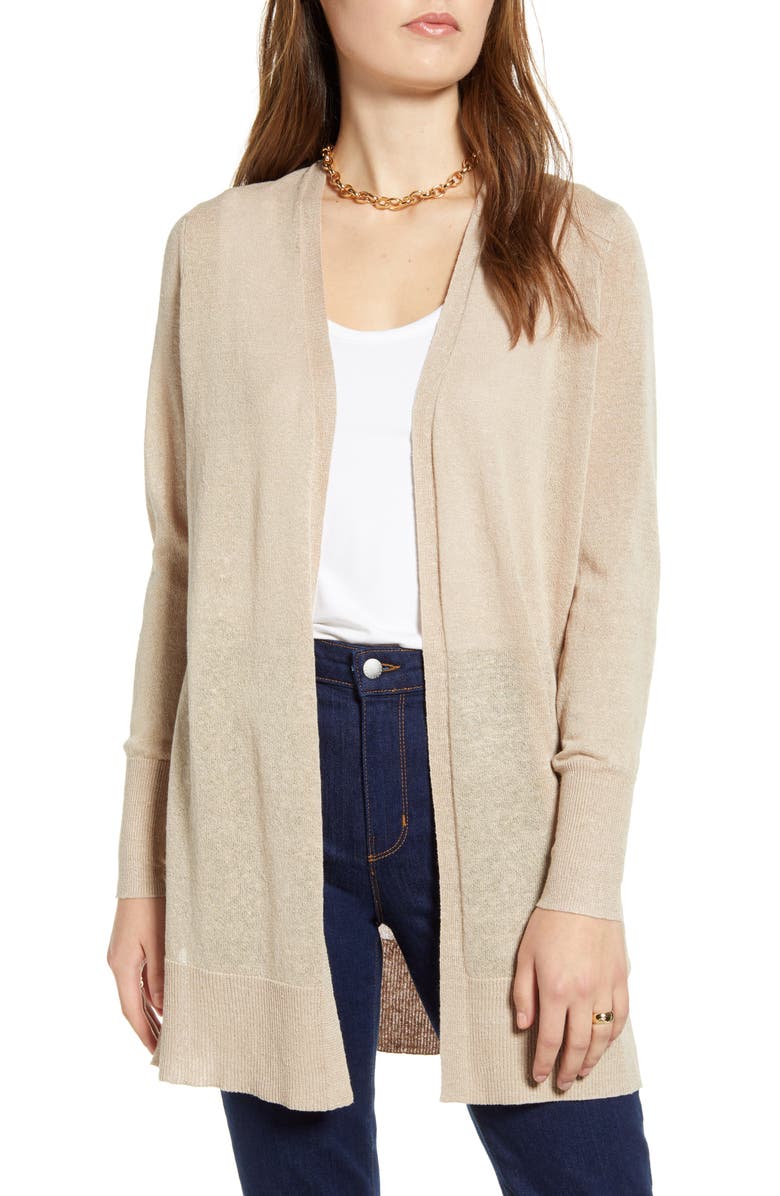 Halogen Side Slit Cardigan ($69) $28.97
This light cardigan, crafted from linen blend yarn, and available in a neutral color, is the answer to your styling needs for the season. Layer it over any top, and you're good to go!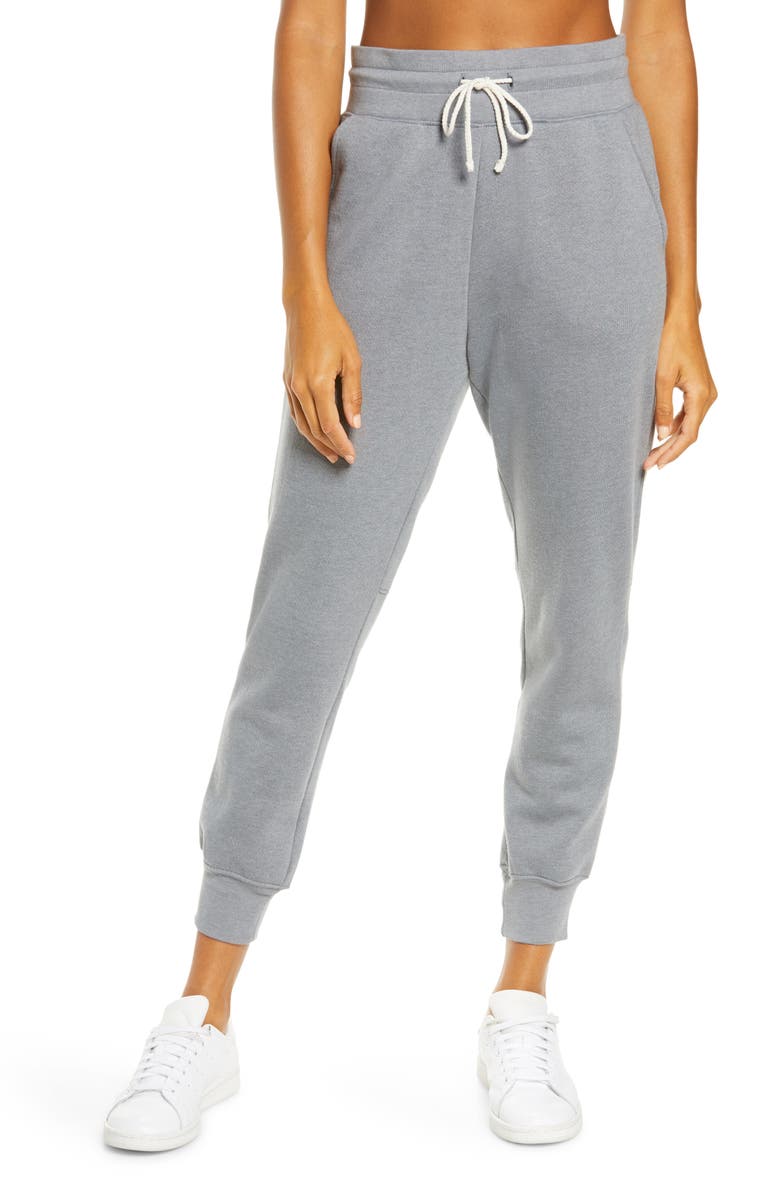 Zella Cali Fleece Joggers ($59) $35.40
Here comes the cutest and comfiest pair of high waist joggers that will ensure you are comfortable at all times. The grey color and the flattering fit makes this a versatile pick from gym-to-grocery shopping.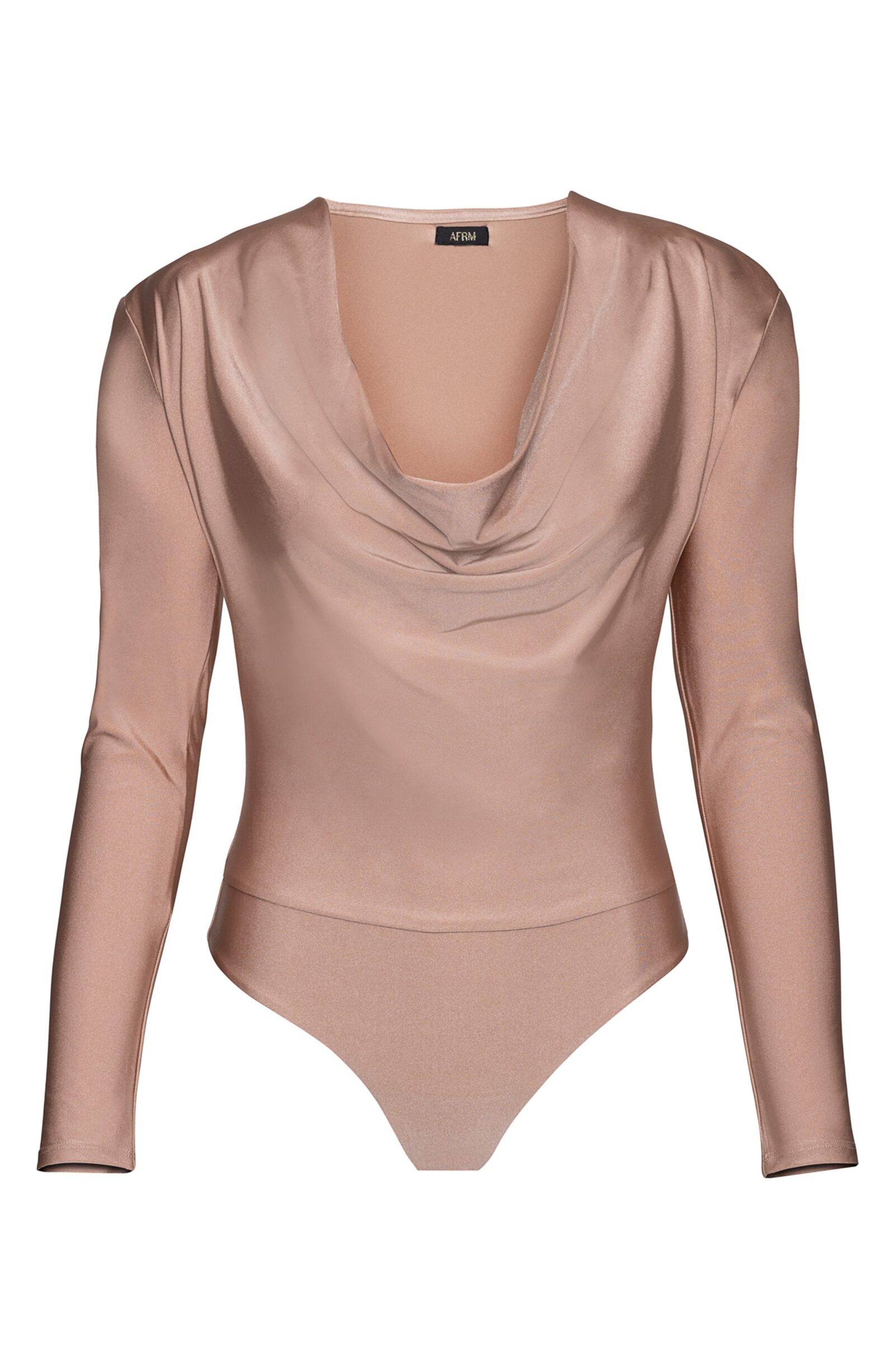 AFRM Levi Bodysuit ($78) $32.97
This one-of-a-kind bodysuit is here to amp up your casual looks. The cowl neck and flattering fit are worth every penny.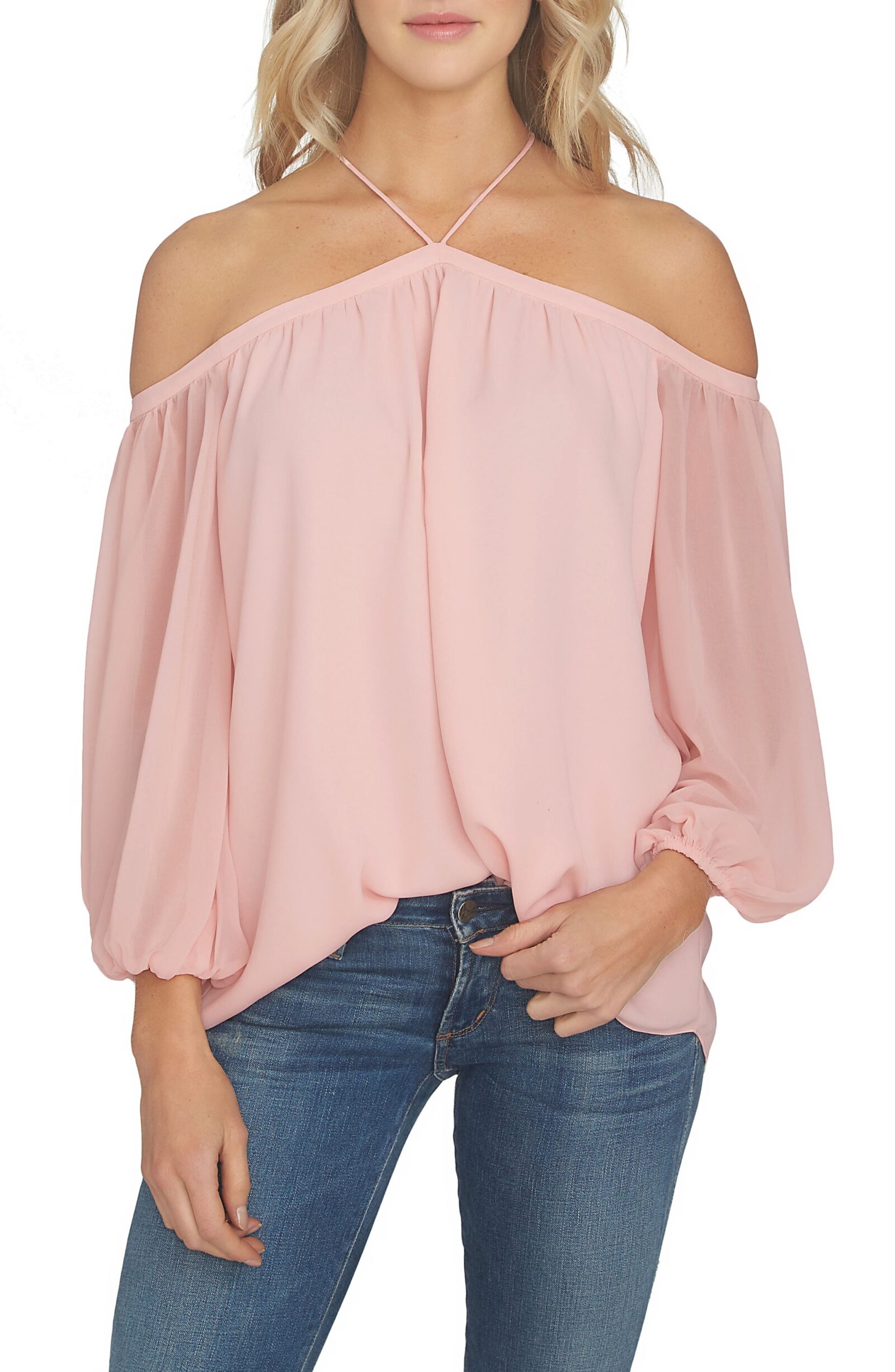 1.State Off the Shoulder Sheer Chiffon Blouse ($79) $47.40
Here's a shoutout to a blouse that is adorned with feminine charm. The sheer chiffon fabric and open shoulder silhouette are so sophisticated; you'll never want to take it off.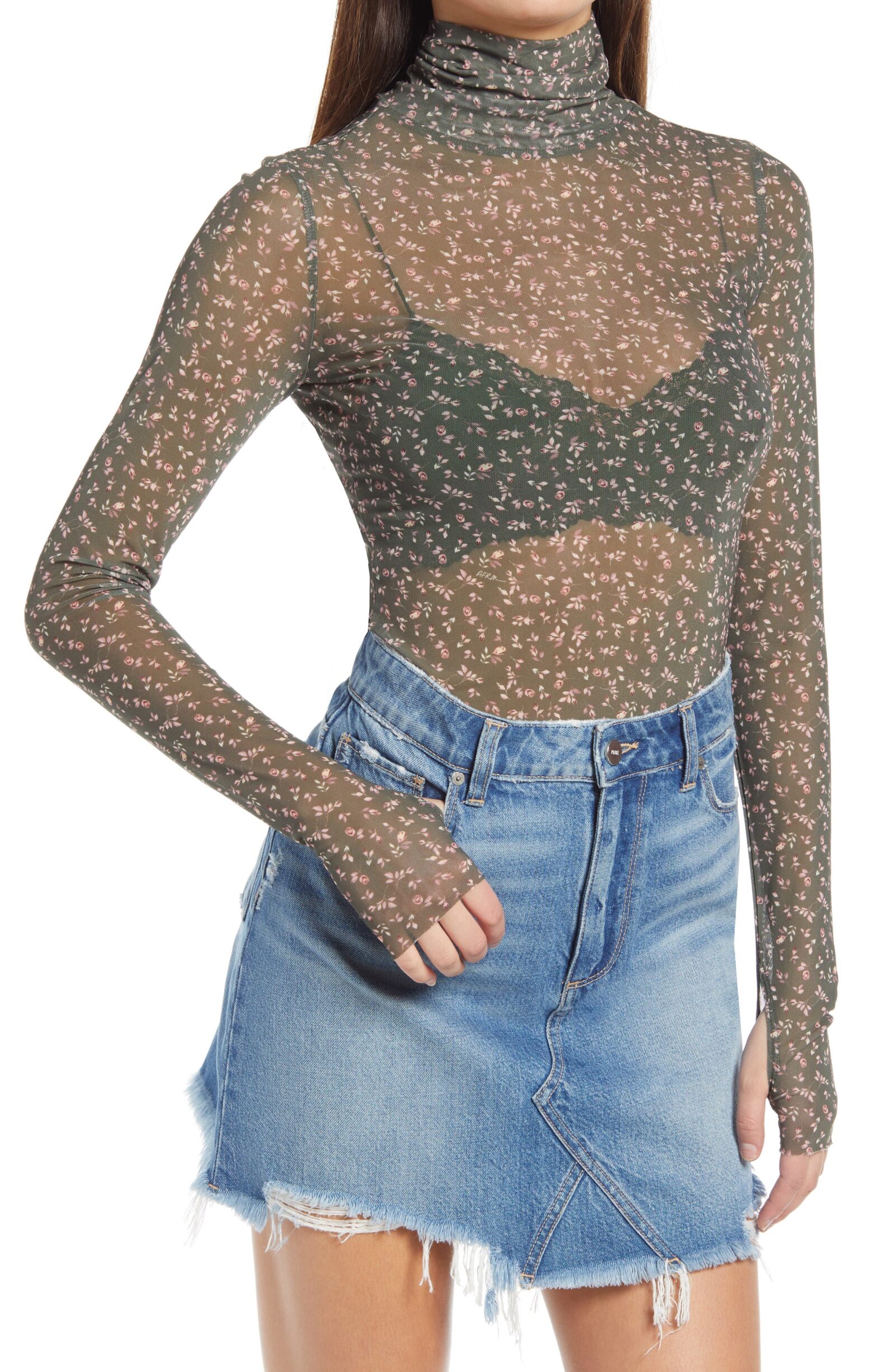 AFRM Zadie Semi Sheer Turtleneck ($38) $15.97
Second-skin tops had a huge moment last year, and it looks like it won't be leaving the style circuit in 2021 as well. The itsy-bitsy floral print, sheer look, and slim fit are what you'll love the most about this top.
Up Next: The best 21 accessories from the Nordstrom Spring Sale 2021