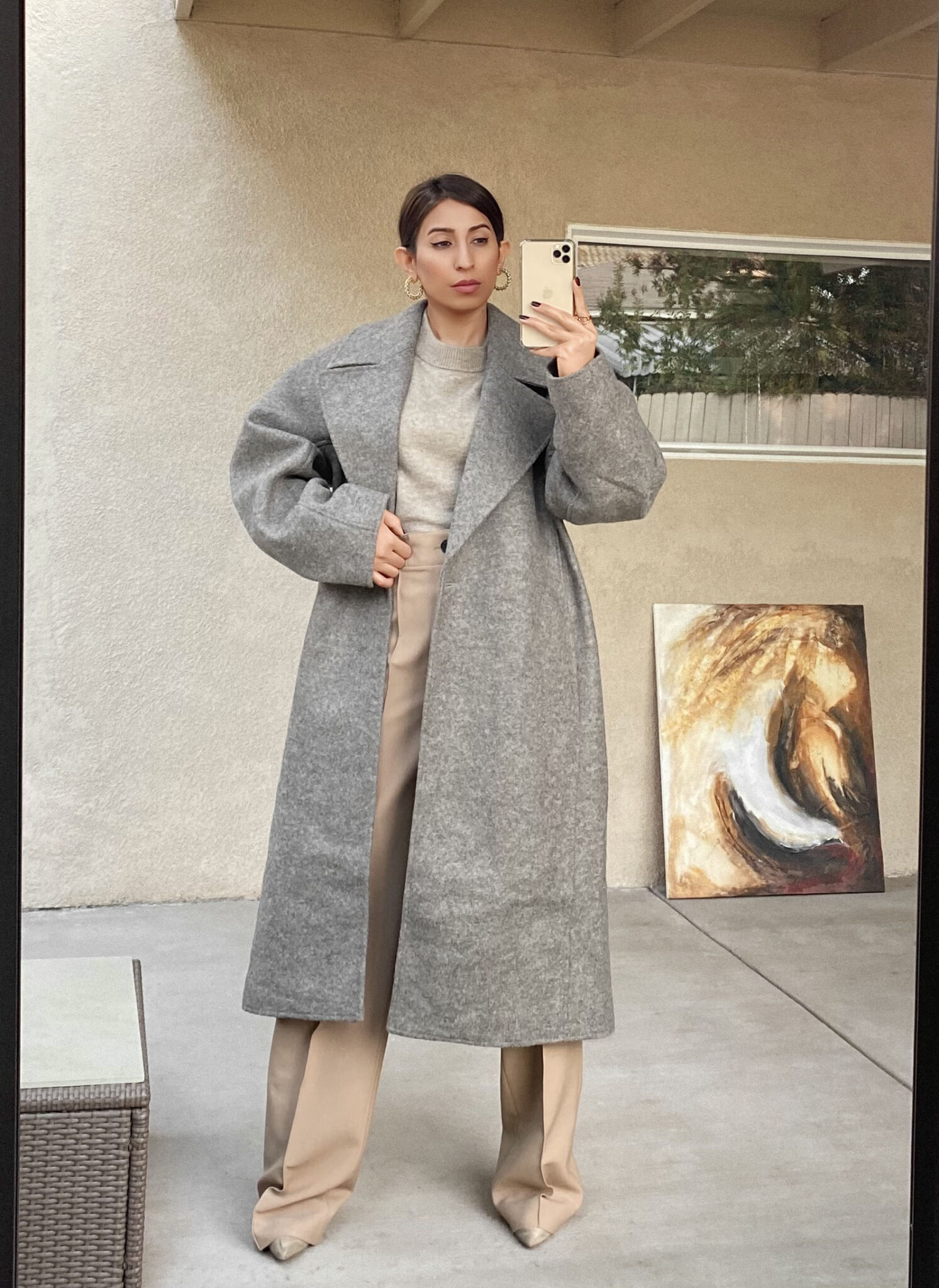 We can all agree that Nordstrom is this nation's sweetheart when it comes to shopping. It's our favorite next-door retailer and keeps us ready for the seasonal changes that our wardrobe must go through. Items at Nordstrom sell faster than the blink of an eye. Some of our favorite categories include chic coats, powerful blazers, quintessential boots, elegant trousers, sleek strappy sandals, and so much more. Of course, winter was no different. In fact, we tried and tested several items to carefully evaluate what we were going to include in our winter kit this year. This list is perfect for fashion junkies and beginners alike. Whether you're overwhelmed and are looking for quick solutions or you want to upgrade your wardrobe with the latest finds, we've got you covered. Find everything you need and more to slay almost any season.
Coats
Coats are not only chic but also essential for the season. They're easily one of the topmost prioritized items to get. Layering stunning coats on any bland outfit can level up your look instantly. We found three stellar options that will match anyone's taste. A soft and warm faux shearling coat, a stunningly stylish waist tie coat, and a structured long coat that is tailored to perfection. No matter which one you pick, you can't go wrong.
Fortune Long Wrap Coat ($75.00) $45.00–$75.00
Brooke Double Breasted Long Coat ($135.00) $79.00
Teddy Bear Faux Shearling Coat ($230.00) $161.00
Boots
Boots are yet another quintessential winter item that you simply can't do without. This year, Chelsea boots and chunky lug soles have been dominating our Instagram feeds. From high profile celebrities to crowd favorite fashionistas, everyone's been seen rocking these boots. We also made sure to incorporate two dressed up options including a knee-high number that your holiday party looks will be grateful for.
Mini Bag Combat Boot ($1,350.00)
Darma Sock Bootie ($99.95) $39.98
Cloudy Waterproof Chelsea Rain Boot ($64.95–$65.00) $48.71-$65.00
Blazers
Blazers have quickly become a must-have piece in the wardrobe. They're not just for formal occasions or work looks anymore. Incorporate them into your winter rotation and you won't be sorry. All the fashion fanatics are doing it these days, from structured blazers to oversized ones. They can instantly turn your look from drab to fab. The best part about them is their versatility. Effortlessly transform from desk to dinner and kill it at both.
Regent 4-Season Stretch Blazer ($198.00) $82.97–$99.00
Clean Crepe Blazer ($110.00) $73.70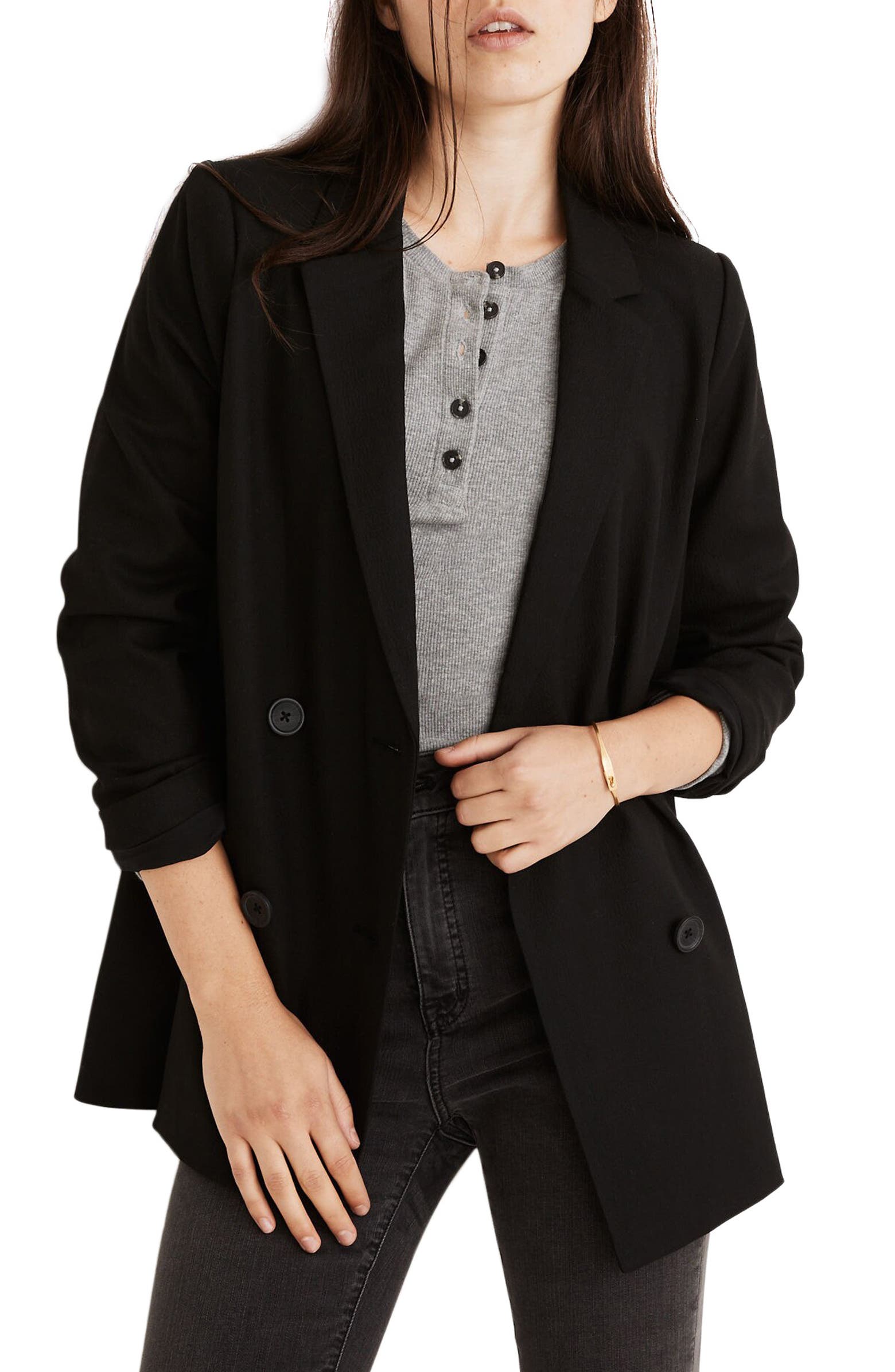 Caldwell Double Breasted Blazer ($158.00) $63.20
Trousers
Denim will always have a special place in our hearts. But after spending almost a year in comfy pants, it can be difficult to make the transition back into your not-so-comfy jeans. That's why we have a new found love for trousers. We don't mean rigid, highly tailored trousers. Wide leg trousers have become increasingly popular these days. They also come in a variety of fabric compositions so you can choose your pick to not only look chic but also super comfortable.
Crushed Velvet Flare Trousers ($45.00) $30.15–$45.00
Ponte Ankle Pants ($74.00) $44.40
Slinky Wide Leg Pants ($50.00)
Strappy Sandals
We love ourselves some strappy sandals. You couldn't dress up your feet more than this. They come in a million different styles and never fail to make your feet look insanely gorgeous. They add that extra bit of spice and finishing touch to any fabulous outfit.
Cassandra YSL Logo Sandal ($995.00)
On Point Ankle Strap Sandal ($169.00)
The Standout Square Toe Sandal ($169.00–$179.00)
Loungewear
Loungewear is not just loungewear anymore. A lot of people love teaming their favorite loungewear pieces with other cool items to create street-style looks. In a time like this, when we pretty much only go out to run errands, loungewear pieces are a must. Cozy up at home in these comfy pieces or throw on a jacket and be where you need to be. The options are endless, and the comfort level is off the charts.
Sportswear Crewneck Sweatshirt ($60.00)
Bouclé Funnel Neck Sweatshirt ($128.00)
Barely Flare Live in High Waist Pants ($65.00)
Cozychic Lite® Pullover ($89.00)
Sweaters
Winter without sweaters is simply unimaginable. They take you from home to the store to commute to bed. No matter where you need to be, you can trust your sweaters to come through. They require zero effort and can be transformed from casual home attire to a chic ensemble in no time.
Cowl Neck Sweater ($69.00) $41.40
Roll Crop Sweater ($65.00) $32.50
Mock Neck Crop Sweater ($68.00) $39.00
Up Next: 21 best sellers that will complete your winter wardrobe