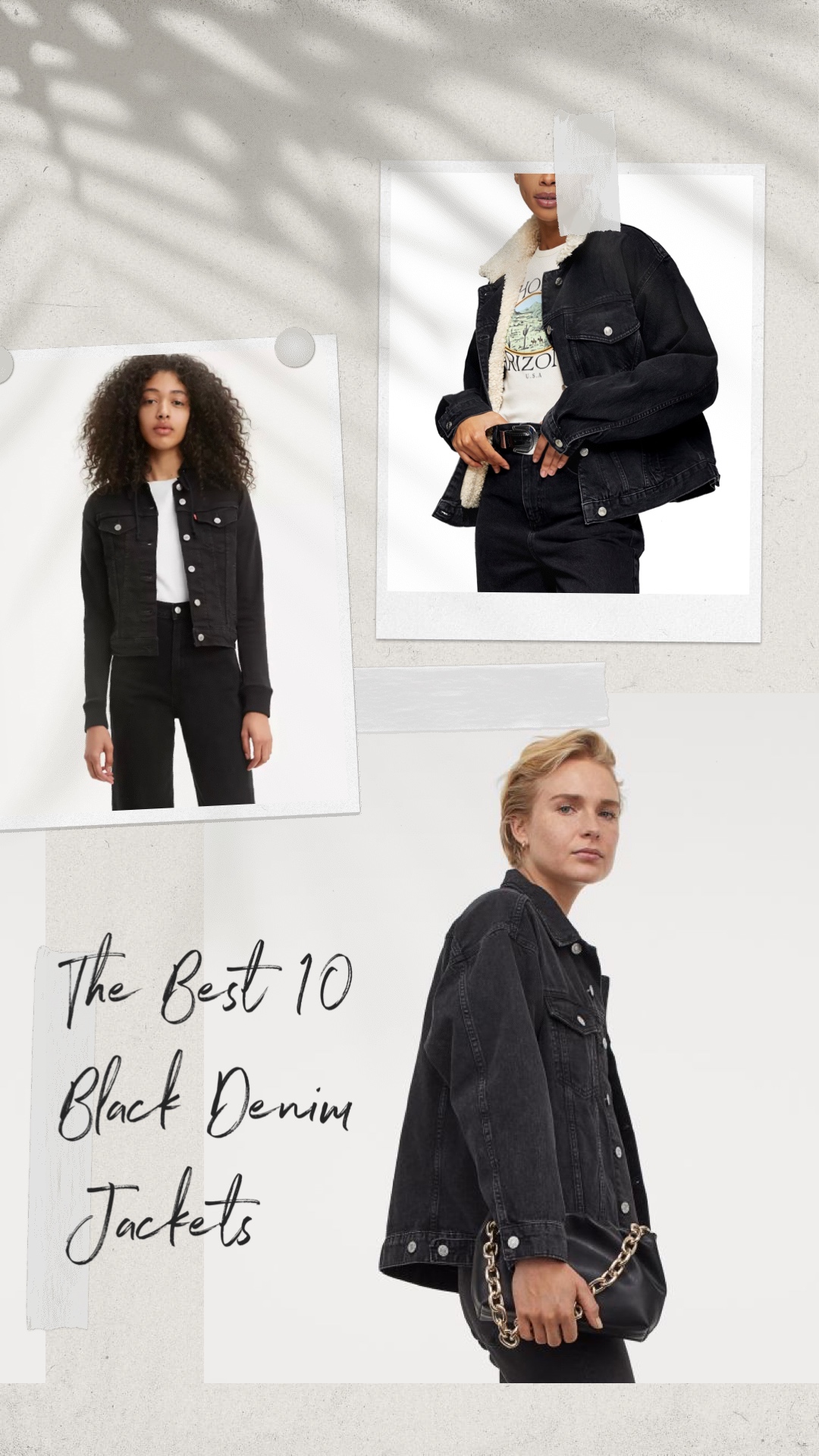 A denim jacket can effortlessly elevate any outfit. And if that denim jacket is black, there's no point proving us wrong because it is versatile to go with absolutely any outfit out there. A black denim jacket is a member of the jacket family that is compatible with every season and month. Layer it in the summers for a cool addition to your look or wear it in the winters for some warmth. There's a reason why everyone in the fashion crowd is sold over a black denim jacket!
A black denim jacket is undoubtedly a casual wardrobe staple. You can turn around any attire by just putting on a denim jacket. And we can all agree, no matter how many denim jackets you have lying in your closet, you will still go gaga over the denim jacket section at the store. Well, that's our guilty pleasure (and we know it's yours too!).
If you are on the same wavelength as us, we've researched and come up with a list of 10 black denim jackets for you that we absolutely love. Scroll down to see which black denim jacket catches your eye!
Black Denim Jacket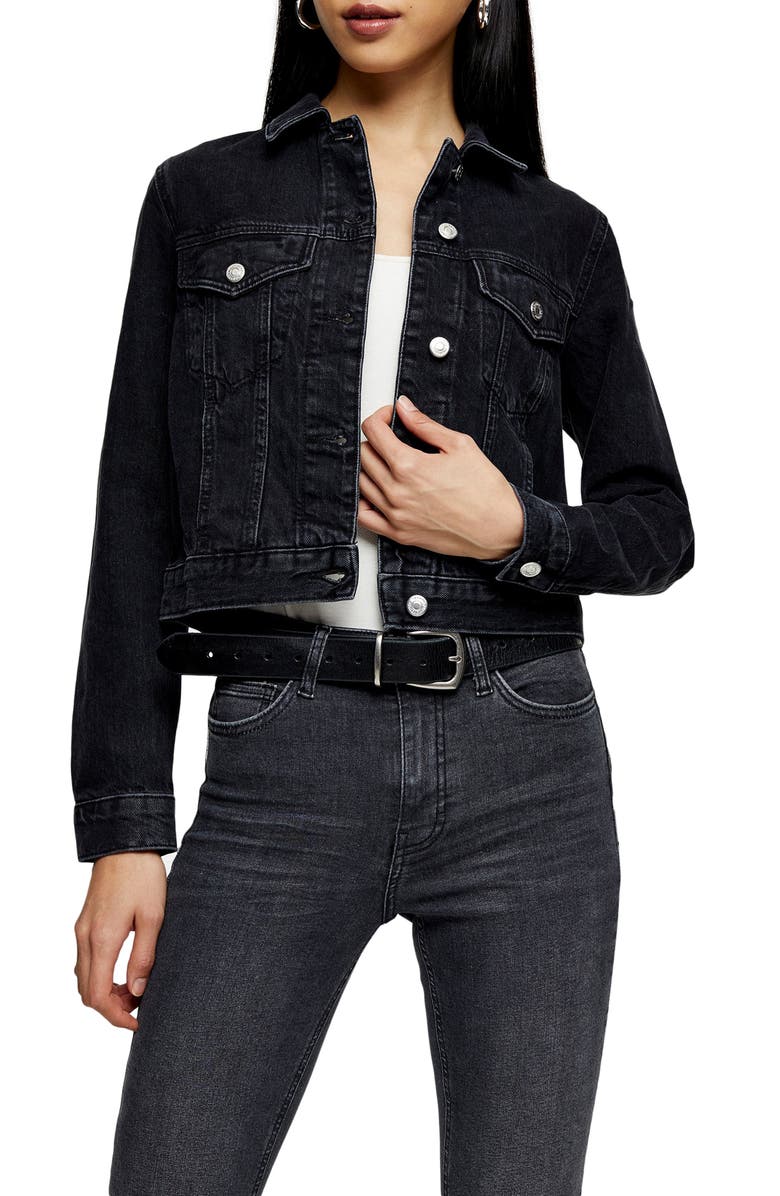 TOPSHOP Tilda Crop Denim Jacket $58
A cropped black denim jacket with chest pockets and flaps with buttons is the perfect companion for a pair of high-waist pants. The one-button cuffed long sleeves keep this jacket simple yet classy.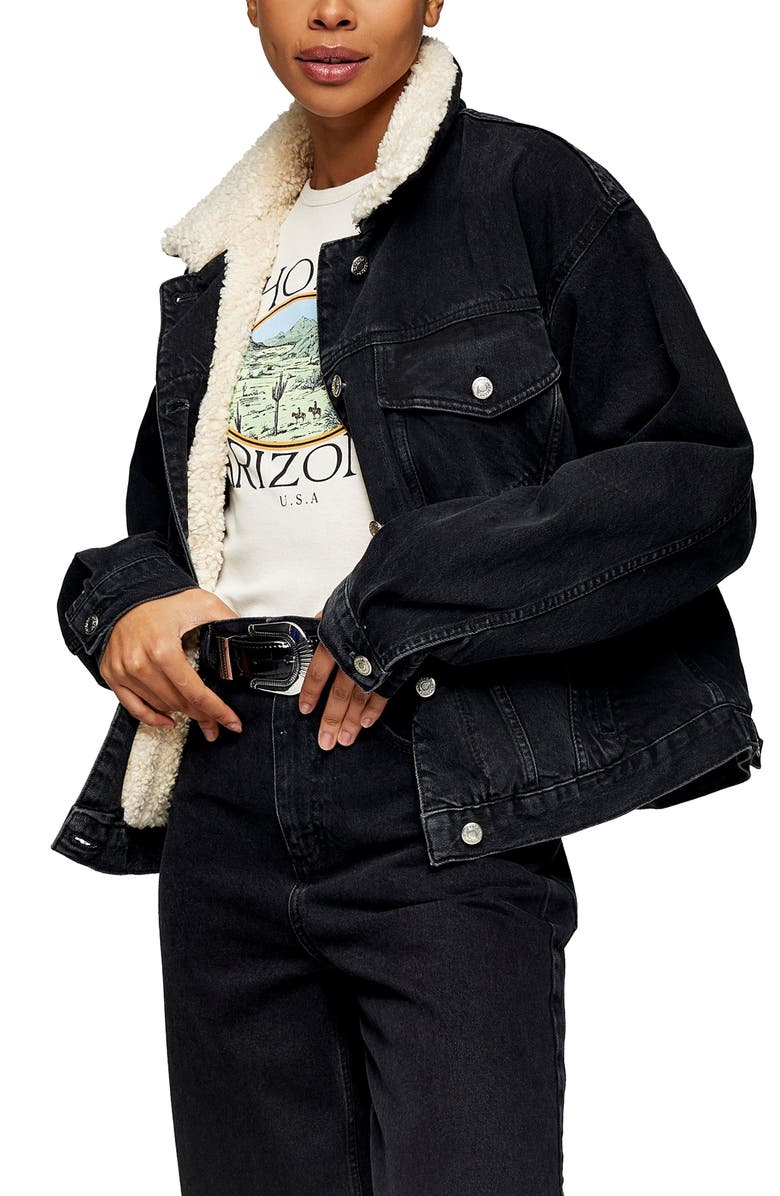 TOPSHOP Faux Shearling Trim Denim Jacket $73.70
A denim jacket with the goodness of a warm winter jacket. How amazing is that! And the pink faux fur lining just adds a phenomenal twist we didn't know we needed.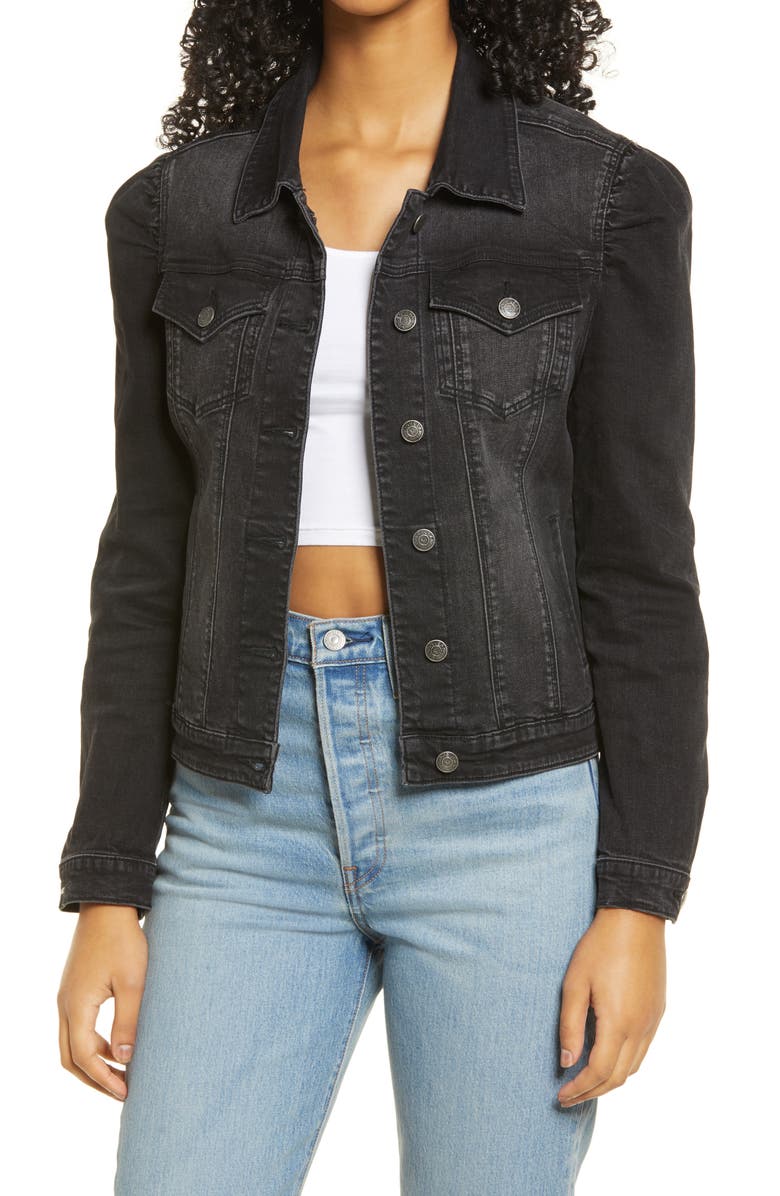 VIGOSS Puff Sleeve Denim Jacket ($78) $46.80
If you like your denim jacket with a twist, then this option is for you. Puff sleeves and denim may not sound desirable together, but when you look at this jacket you'll realize how wrong you were. The puff sleeves give this classic black denim jacket a unique look.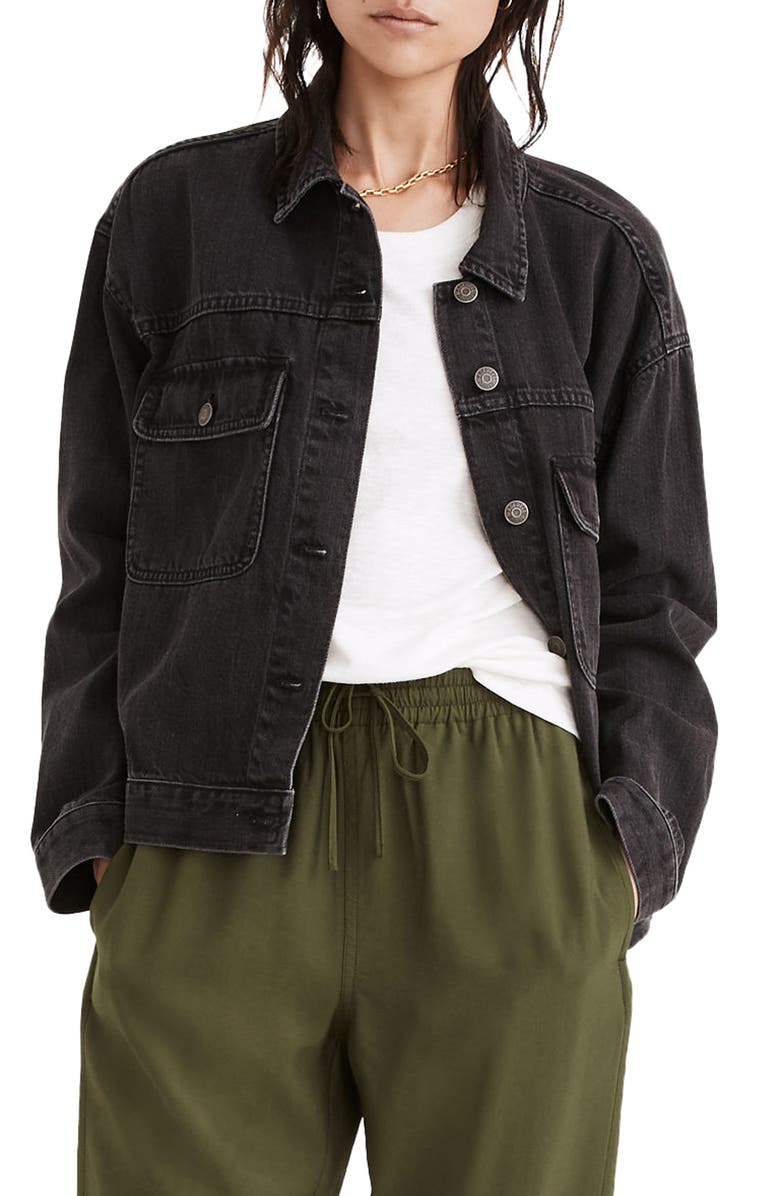 Another classic rough-tough jacket with a slightly cropped bottom and an oversized feel. It has adjustable button side tabs for a better fit. Also, it's unlined, which makes it light and breathable.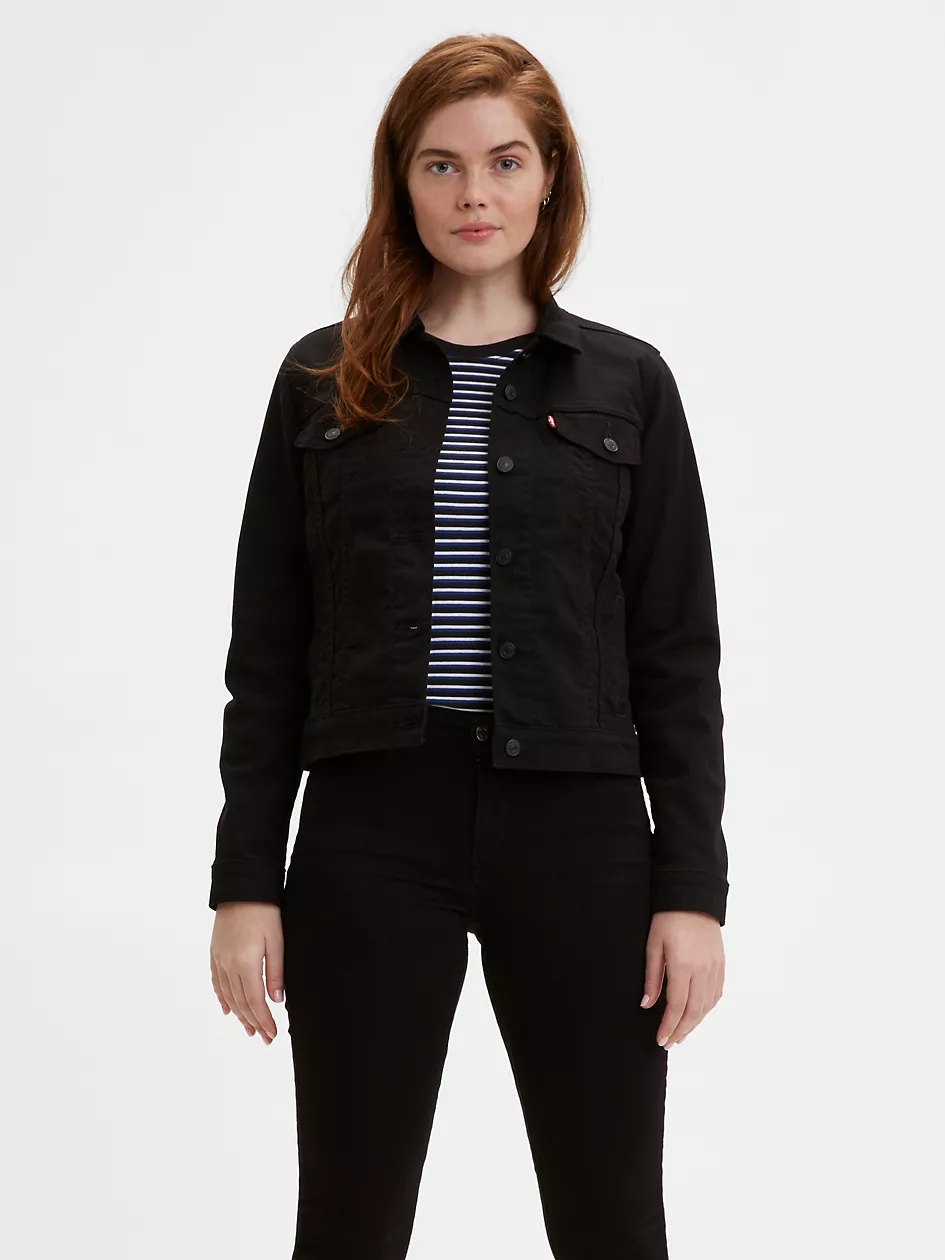 LEVI'S ORIGINAL TRUCKER JACKET $79.50
Our list of black denim jackets can never be complete without the classic bestselling trucker jacket from Levi's. It's simple yet cool and gives you just the kind of attitude and vibe you'd expect from a black denim jacket instantly.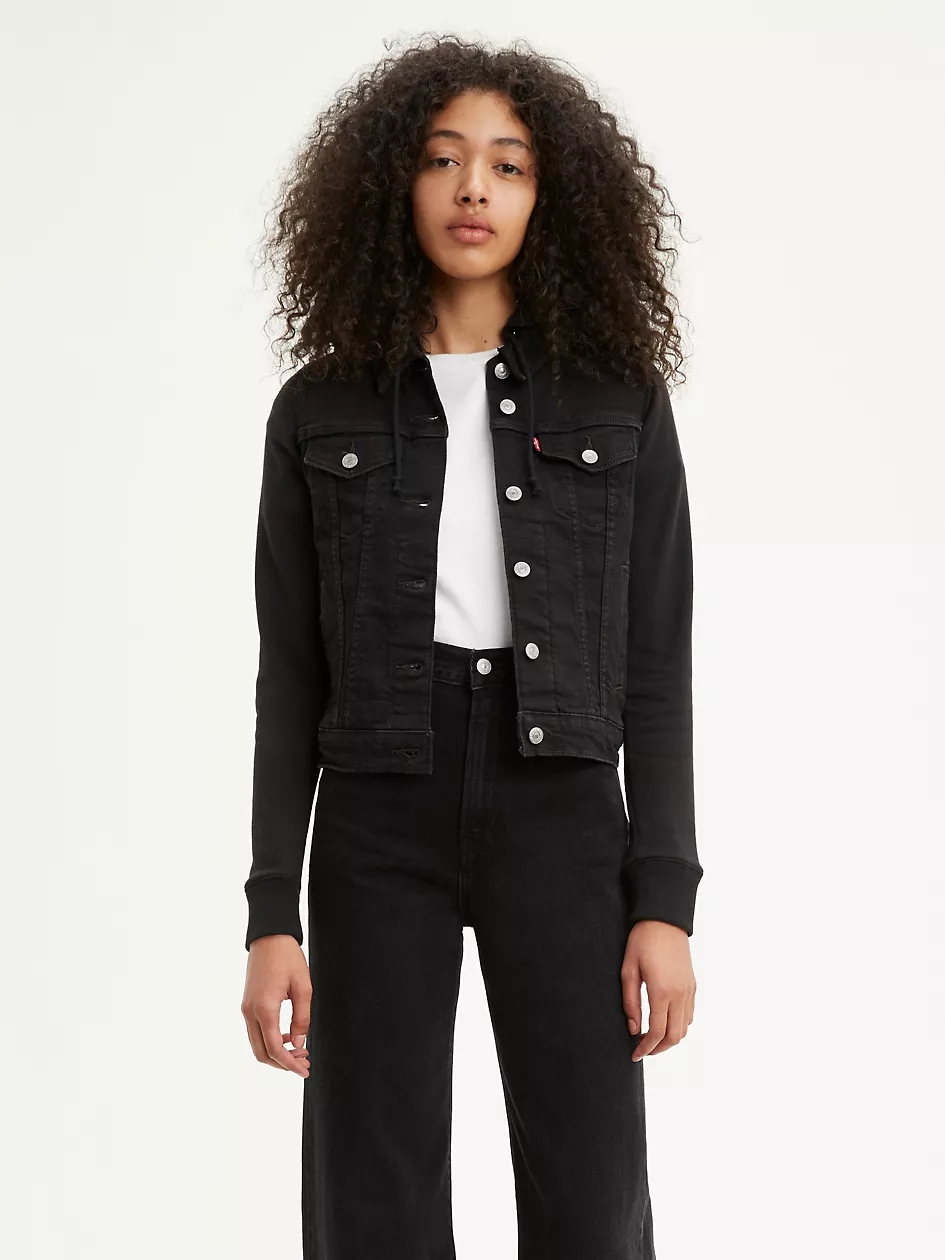 LEVI'S NEW HYBRID ORIGINAL TRUCKER JACKET $79.50
Hybrid, as the name suggests, this number is a blend of newer jacket trends into the classic trucker jacket. It has a contemporary touch of a hood with drawstrings, jersey sleeves, and welt hand pockets. What a twist to a classic denim piece, just fabulous!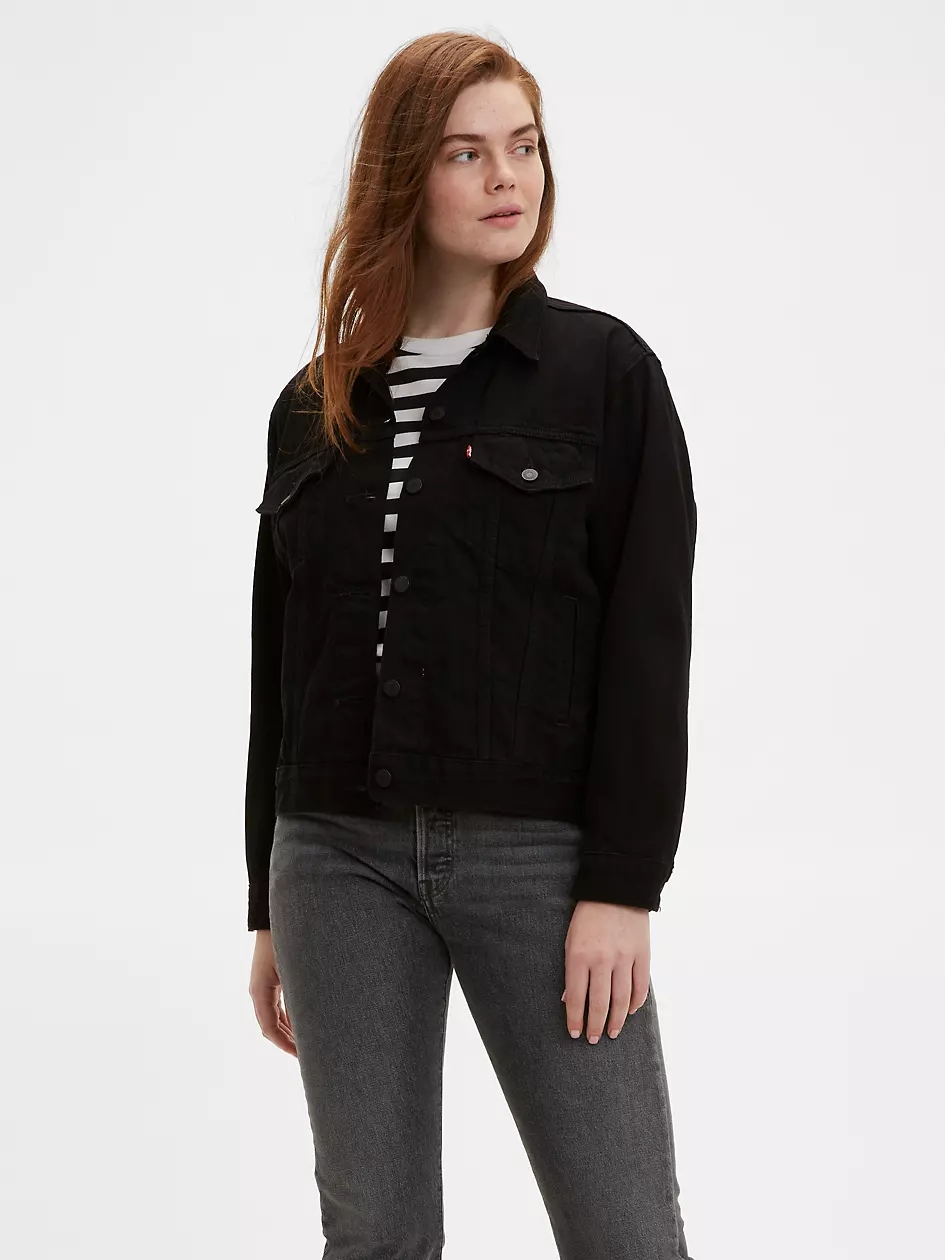 LEVI'S EX-BOYFRIEND TRUCKER JACKET $98
This trucker jacket has long sleeves and one button cuff, a waist-length, chest pockets with flaps and waist tabs at the back for an adjustable fit. And the dark matte black texture is the ultimate highlight of this jacket.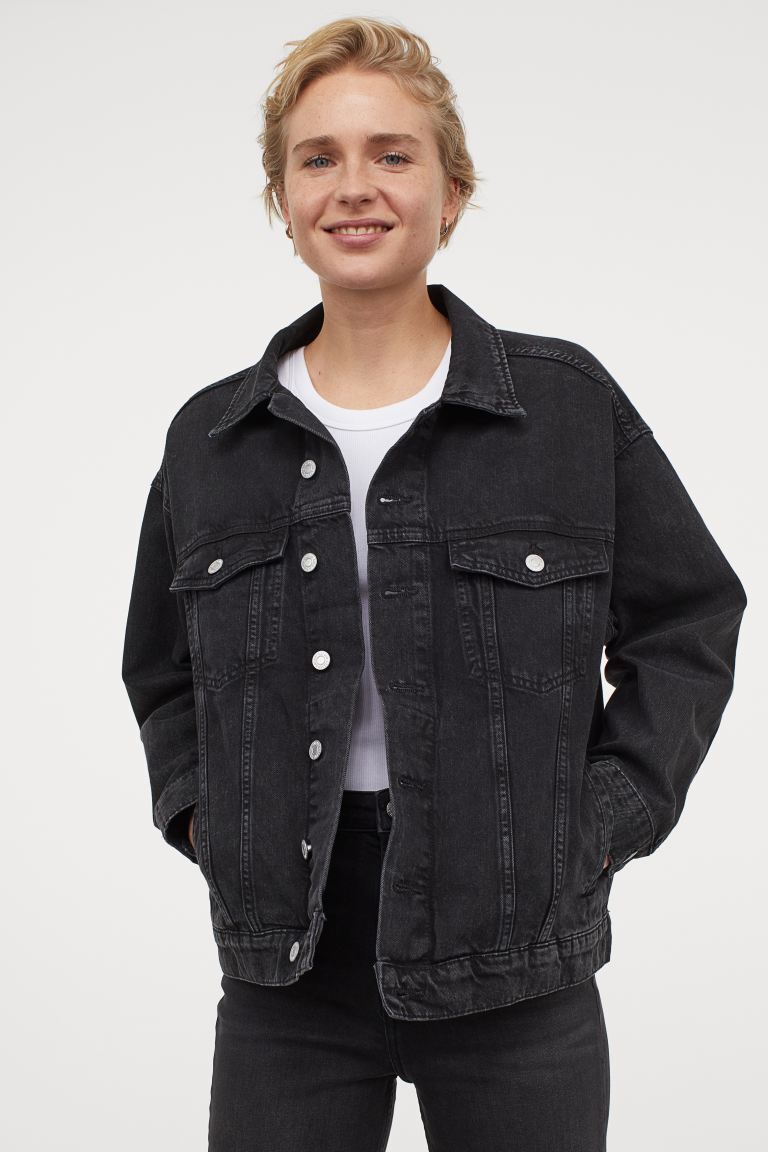 H&M Oversized Denim Jacket $39.99
A denim jacket that we never knew we needed. The oversized fit, side welt pockets and a drop at the shoulders give this jacket a cool, laid-back and easy going look. The recycled cotton fabric gives it a comfy feel.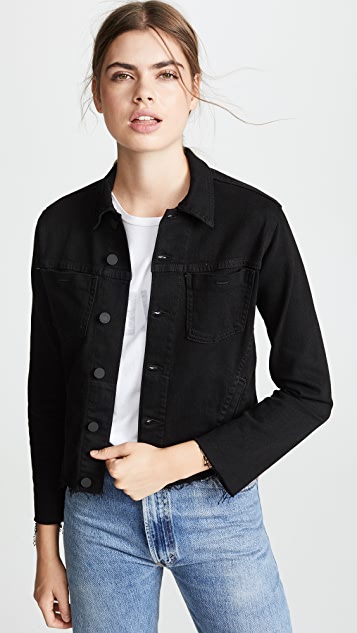 L'AGENCE Janelle Slim Raw Jacket $325
The stretchy cotton fabric, the raw unfinished edges, and the flap-less chest pockets adds a unique charm to the classic denim jacket. The jet-black color adds to the sassiness of this jacket.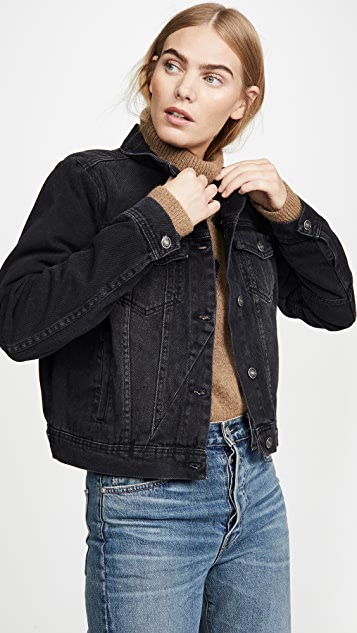 Free People Rumors Denim Jacket $98
A faded black texture gives this jacket a badass look. Random sew lines run across the profile of the jacket, giving it an asymmetric and rugged feel. It will elevate your attitude the second you wear it.
Up Next: 20 best selling items that you need in your closet this season