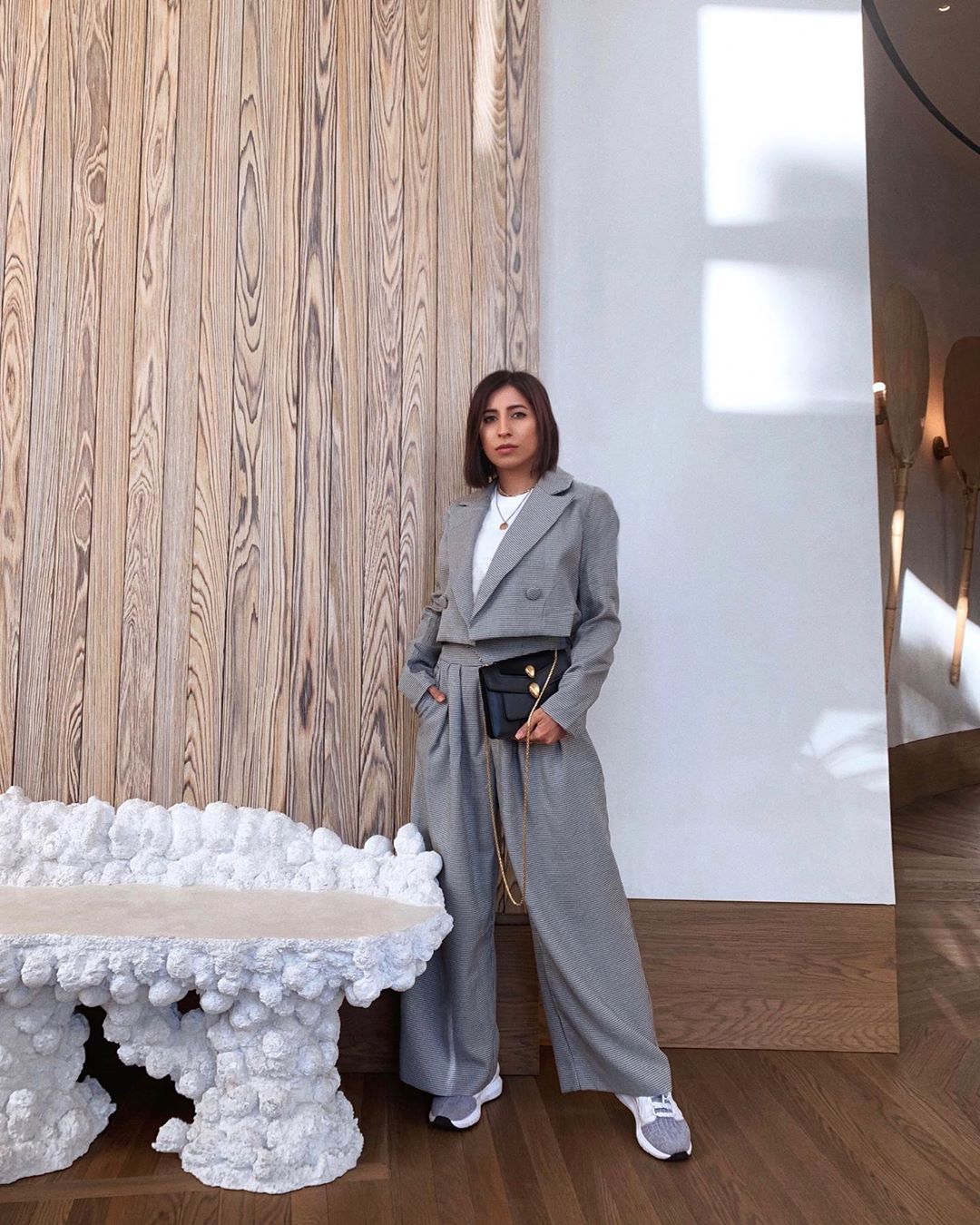 Fashion is always evolving, it's dynamic nature is what makes it so fun and addictive. Switching up your style, upgrading your wardrobe for the new season, keeping your eyes fixated on the latest trends – it's not a hobby, it's a passion. If you have a passion for fashion like us, then you're definitely afraid of wearing something outdated. To relieve you from a blunder of the likes, we've analyzed all the best new trends that are here to stay. So swap out your 2020 sweats and get into these 2021 stunners.
Fashion Trends 2021
1. Cute Knit Shorts
Add this cute and cozy essential to your wardrobe ASAP! The knitted texture keeps you comfy all day while looking super trendy. You won't want to take these off while you're home in the winter and you can wear them out in the summer – so it works all year round.
2. Puddle Trousers 
Swap out your uncomfortable skinny jeans and cigarette trousers for these wardrobe staple relaxed trousers. They are insanely comfortable and look super chic. 2021 is all about slouchy fit and this trend isn't going anywhere.
3. Collared Knits
The days of stocking up on boring and cliché sweaters are gone. Pick these collared knits instead for a trendy appeal. They exude elegance while still looking hip. No matter what you pair them with – from joggers to formal trousers – they're sure to look incredible.
4. Sporty Chunky Sneakers
Replace your worn-out shoes with these options below. They're snazzy and uber cool. They keep your feet warm and comfortable but also look really chic. Wear them with your street-style looks or simply pair them with some sweats and you're good to go.
5. Straight-Leg Leather Pants
If you have even just glanced through social media for the past year, then you know that leather is the big 'it' thing right now. We totally understand the hype over this versatile fabric. It's sleek and stylish and works with literally any style personality- whether that's chic, street, casual, or elegant. Put them on and let the compliments rain down.
6. Oversized Tees 
We all have a pile of giant, oversized tees in our wardrobe that we wear every single day. You can never imagine being seen in public with them, but we're sure you would like to be that comfortable outdoors too. This trend is the perfect solution to that! These chic oversized tees retain the same amount of comfort but have a whole lot more pizzazz.
7. Edgy Split Leggings 
Step up your style game by changing up your most used item of clothing – leggings. If you've been buying the same style of leggings for the past decade then this is your sign to switch them out. Update them with these chic split leggings options below. They enhance the shape of the body and also look really trendy.
Up Next: 21 ultra-stunning items from Nordstrom that have our hearts