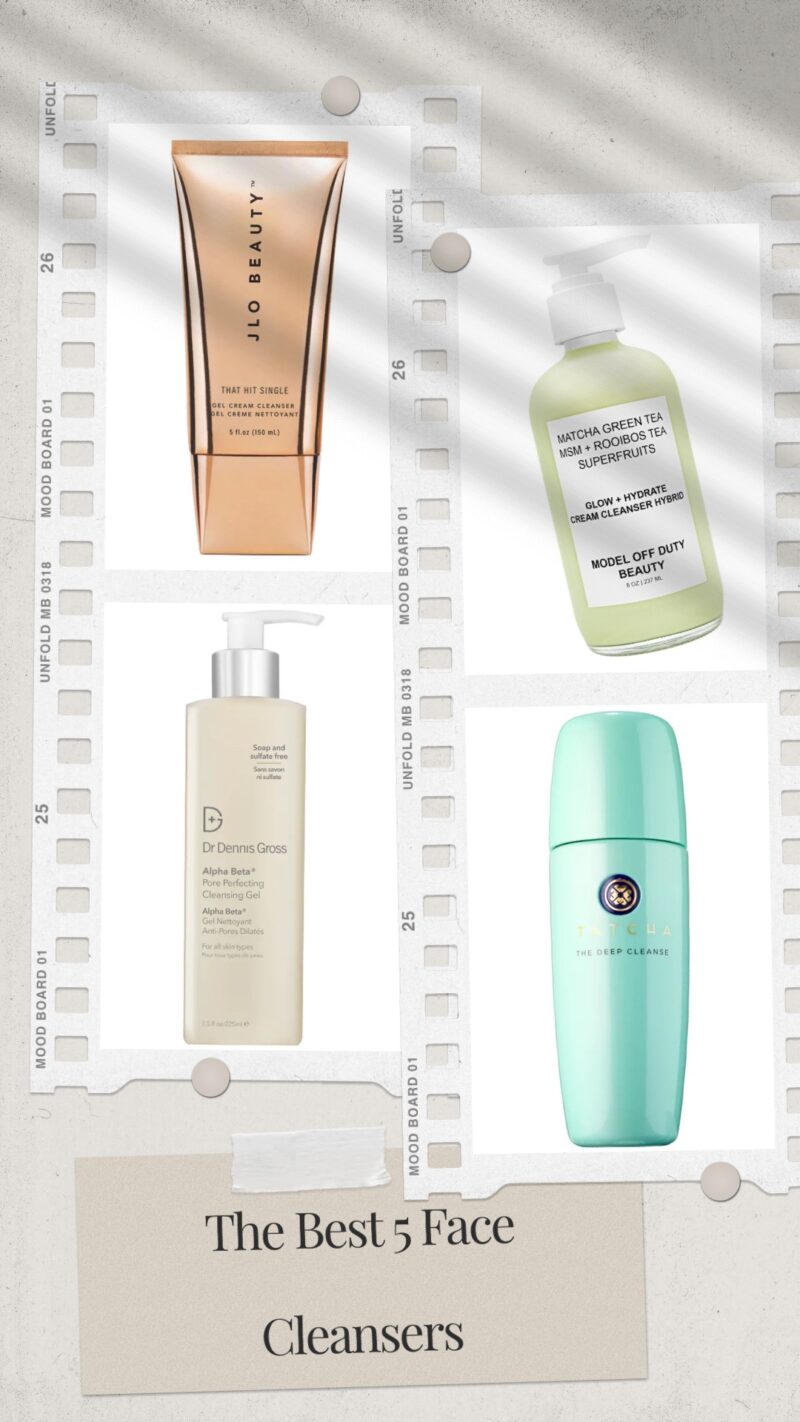 Trust us, it's almost a crime not to start or end your day with a cleanser. Starting your day with deep cleansing means prepping your skin for the perfect skincare or beauty routine. Moreover, using a cleanser at the end of the day is important too, as it washes away the impurities that settle on your skin due to exposure to environmental stressors. This will make your skin feel incredibly rejuvenated and relaxed, especially after a long day.
You may think that choosing a cleanser is extremely easy. Depending on your skin type, it can be easy, but it's always best to know what ingredients swim within the product that's about to go on your skin, as sometimes, not reading the ingredient list proves to be detrimental. This is where we provide the best help we possibly can as we absolutely love investing in skincare. And when it comes to cleansers, the one thing we want is clear, glowing skin. So, of course, we narrowed down some of the top brightening cleansers that definitely deserve a place in your skincare routine. If you want to get your skin ready for the best skincare routine ever, all you need is a cleanser to start and end your day on a perfect note.
5 Best Facial Skin Brightening Cleansers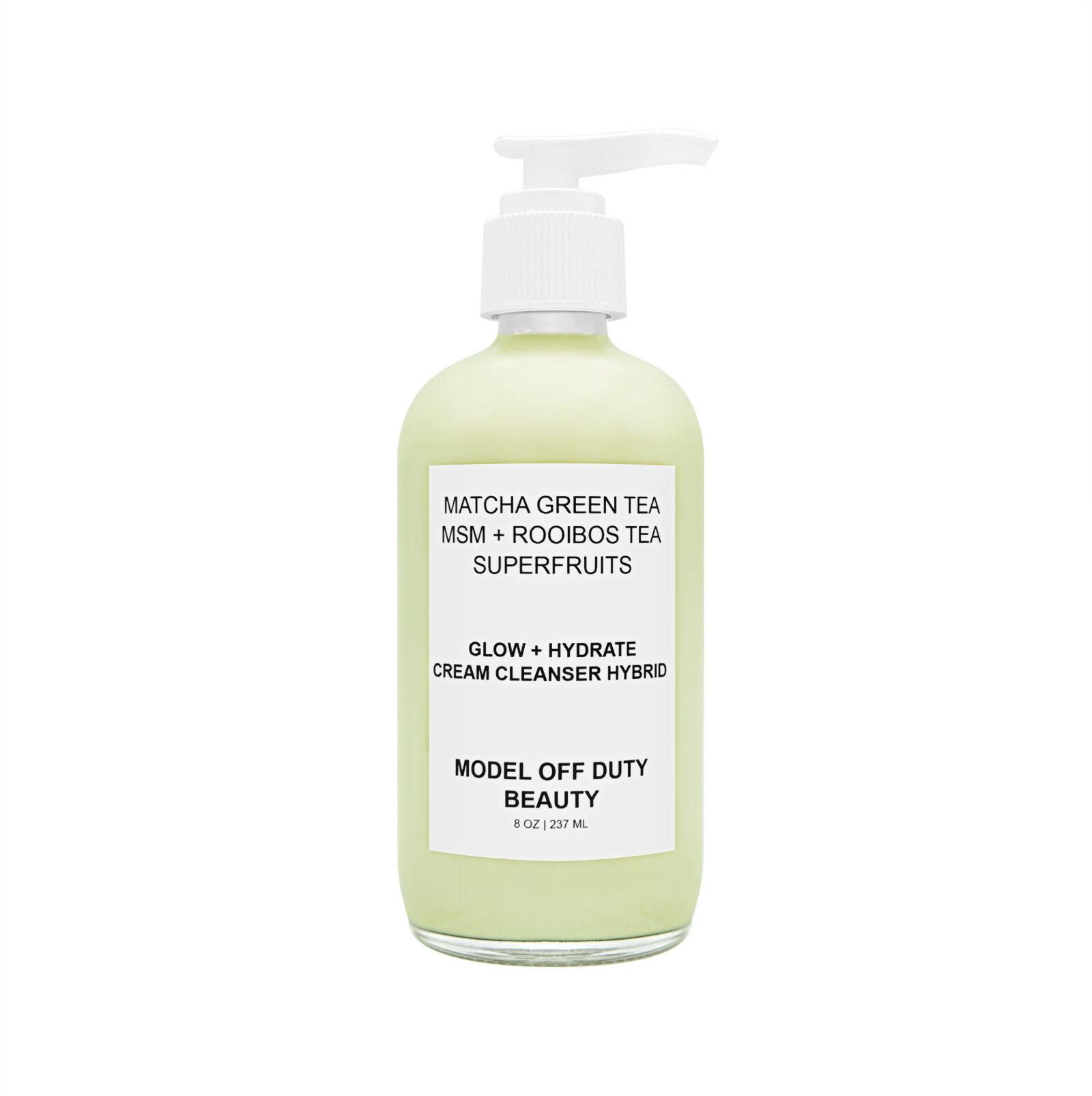 Model Off Duty Beauty Glow + Hydrate Cream Cleanser Hybrid
Formulated with the goodness of natural ingredients, this cream cleanser gives you the ultimate deep cleanse that instantly hydrates your skin and moisturizes it. This formula keeps your skin protected from sun damage and environmental stressors that lead to clogged pores. It also reduces the appearance of fine lines and wrinkles, along with giving your skin a boost of antioxidants and vitamins to keep it nourished, healthy, and radiant. This is easily one of the best brightening cleansers of 2021.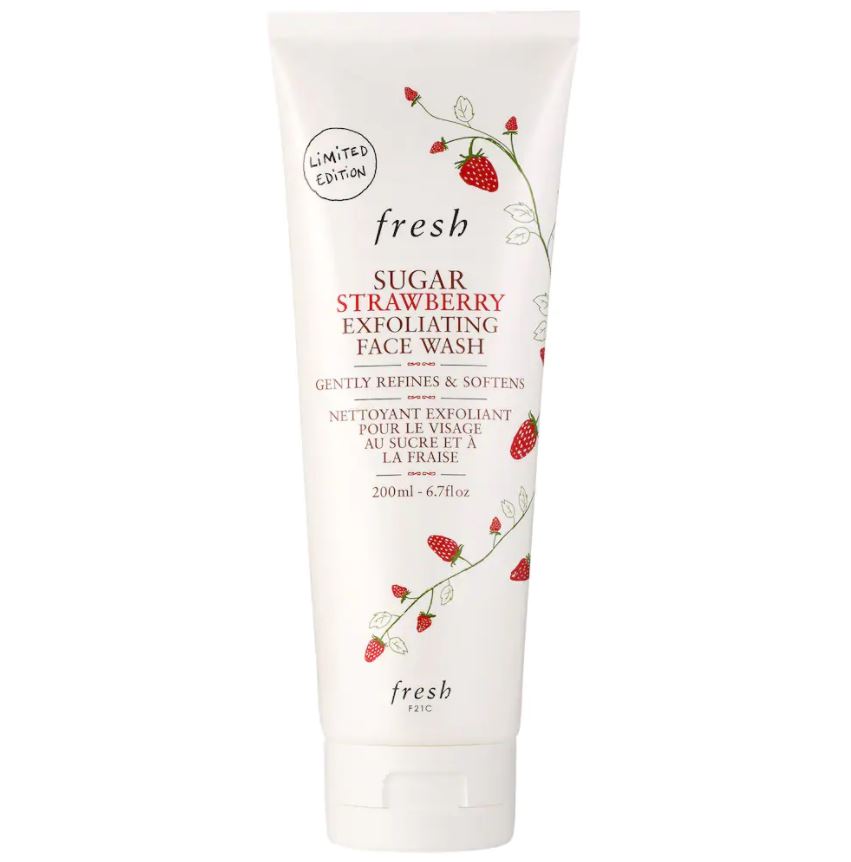 Fresh Sugar Strawberry Exfoliating Face Wash
This gentle exfoliating face cleanser will certainly make your skin happy. With a wonderful blend of white sugar crystals, strawberry, black currant fruit extracts, and grapeseed oil, it penetrates deep to remove impurities and excess oil while smoothening the texture of your skin and keeping it thoroughly moisturized. Your skin will feel so incredibly soft that you won't be able to stop touching it. And this also happens to be a pretty good brightening cleanser for oily skin.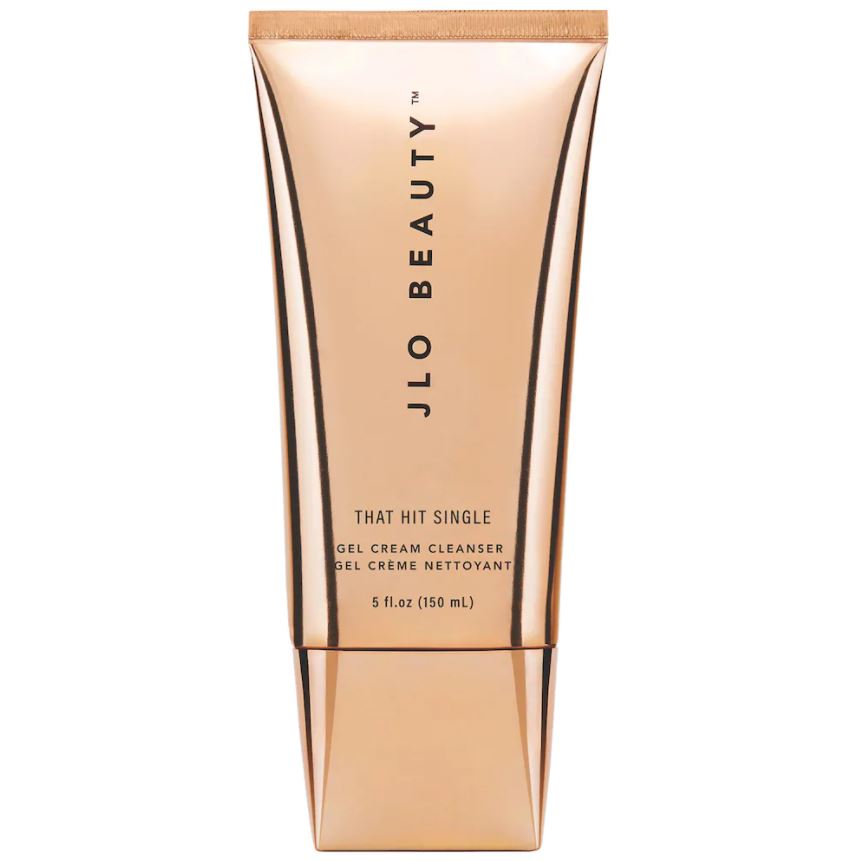 JLo Beauty That Hit Single Gel-Cream Cleanser
Here's your chance to follow none other than JLo's skincare routine, and what better way to start than with a gel-cream cleanser by her skincare line? All this cleanser needs is one use to clear your skin of the dirt and debris collected throughout the day. This blend also boosts your skin with antioxidants that protect and soothe your skin while refining the texture and giving you a radiant glow. You can definitely rely on this cleanser to keep your skin hydrated and moisturized.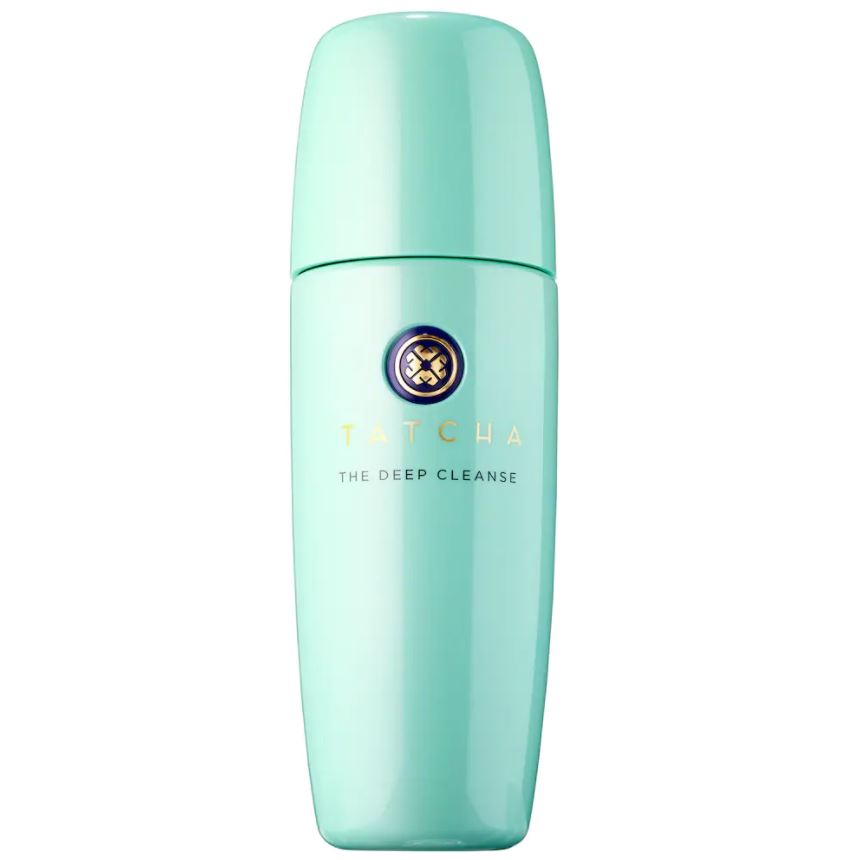 Tatcha The Deep Cleanse Gentle Exfoliating Cleanser
Infused with Japanese Luffa fruit exfoliant and Japanese wild rose, this happens to be the most trusted blend for centuries. This deep cleansing solution gently but effectively lifts away impurities while unclogging pores and doesn't dry out your skin. It also instantly brightens your complexion while smoothening the texture of your skin and balancing oil production. Use it regularly, and you will surely see a significant difference along with a healthy and youthful radiance.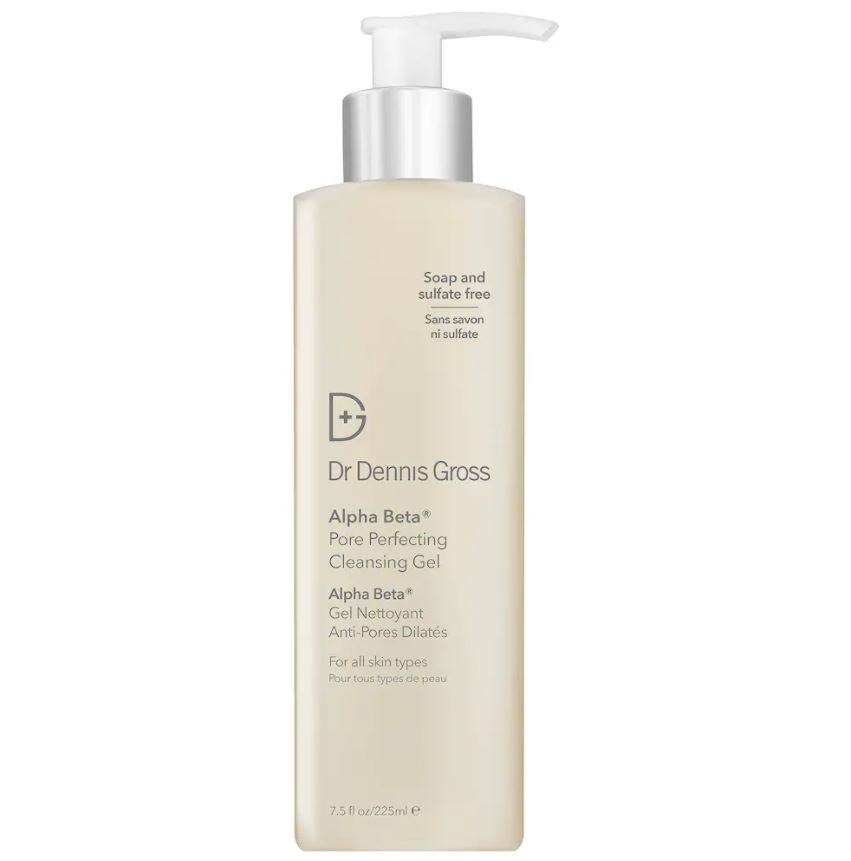 Dr. Dennis Gross Skincare Alpha Beta® Pore Perfecting Cleansing Gel
This cleansing gel is undoubtedly the best way to rid your skin of impurities and makeup, along with decongesting pores and washing away bacteria with hydroxy acids. This blend gently exfoliates for a smoother texture and reduces the appearance of pores by balancing oil production. Your skin will feel incredibly soft, supple, and radiant once you use this formula. This one is definitely one of the must-have brightening cleansers for dry skin.
Up Next: Top 5 facial serums of 2021 that can transform your skin