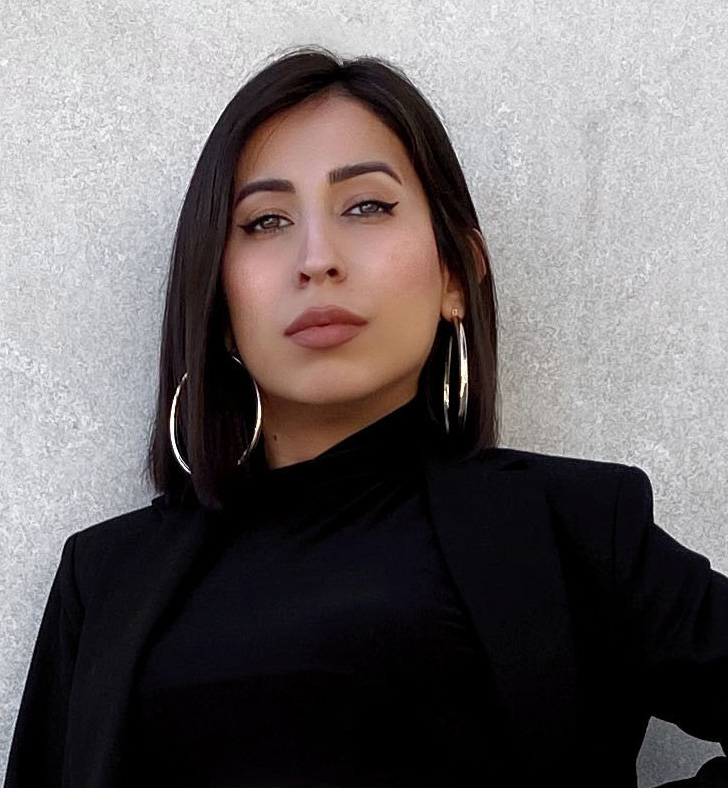 When famous celebrities or beauty influencers swear by a certain product, you can bet that the sales of that product will double or triple literally overnight. This has been the case in the skincare industry for a while now. It has grown immensely popular, with new products hitting the shelves almost every week, and you can certainly bet that I am going to dive in headfirst to give these products a trial run for you to know whether you're making the right commitment for your skin.
If there's one thing we can all agree on, it's achieving the ultimate radiant and youthful glow from our rigorous skincare routines. This is why face glow creams, serums, oils, cleansers, etc., are top-rated, and there's no denying that I absolutely love investing in these products. Now, of course, I've done my research and a good amount of digging to bring you products that have received amazing reviews, and I have a feeling that you might want to get a hold of these as well. You already know you don't have to look any further to give your skincare routine a little boost. So keep scrolling to add these must-have products to your list.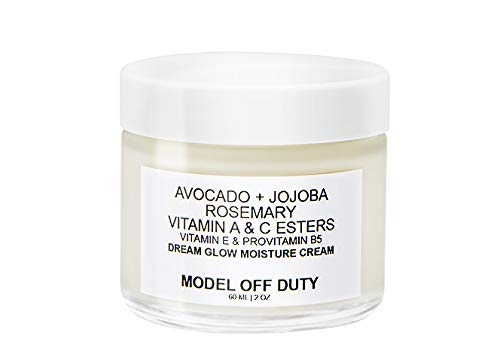 Model Off Duty Beauty Dream Glow Moisture Cream
With a careful selection of all-natural ingredients, this luxurious and rejuvenating moisturizer will instantly soothe, renew, and protect your skin from the very first application. This blend of ingredients includes avocado oil, jojoba oil, and rosemary leaf extract loaded with antioxidants and anti-inflammatory agents, which help keep your skin strong, smooth, and elastic. It really does provide the best moisturizing effect and leaves your skin with a healthy and youthful glow. This undoubtedly tops the list of the best face glow creams.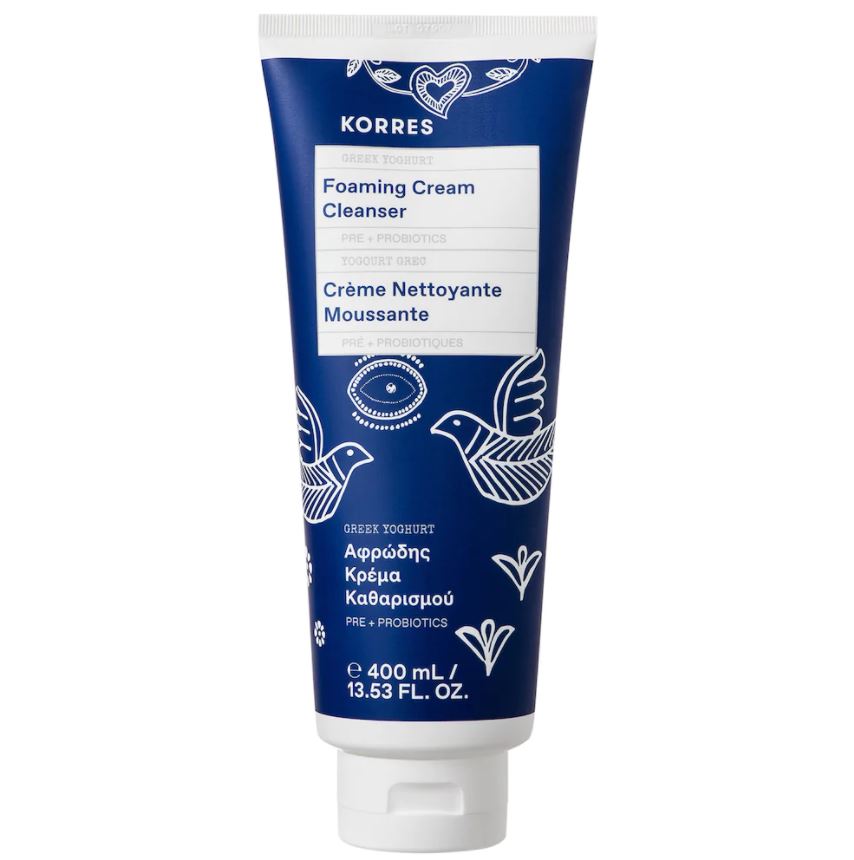 KORRES Greek Yoghurt Foaming Cream Cleanser
A cleanser is a must-have product to start or end your day perfectly. This cream-to-foam cleanser formula is infused with the goodness of Greek yoghurt, which soothes your skin and pumps it with a generous dose of pre and probiotics that instantly nurture and strengthen your skin. It also contains amaranth seed extract and honeysuckle that calm and comforts your skin. This cleanser also gently rids the skin of impurities and makeup, leaving it soft, supple and relaxed. It's also good for sensitive skin.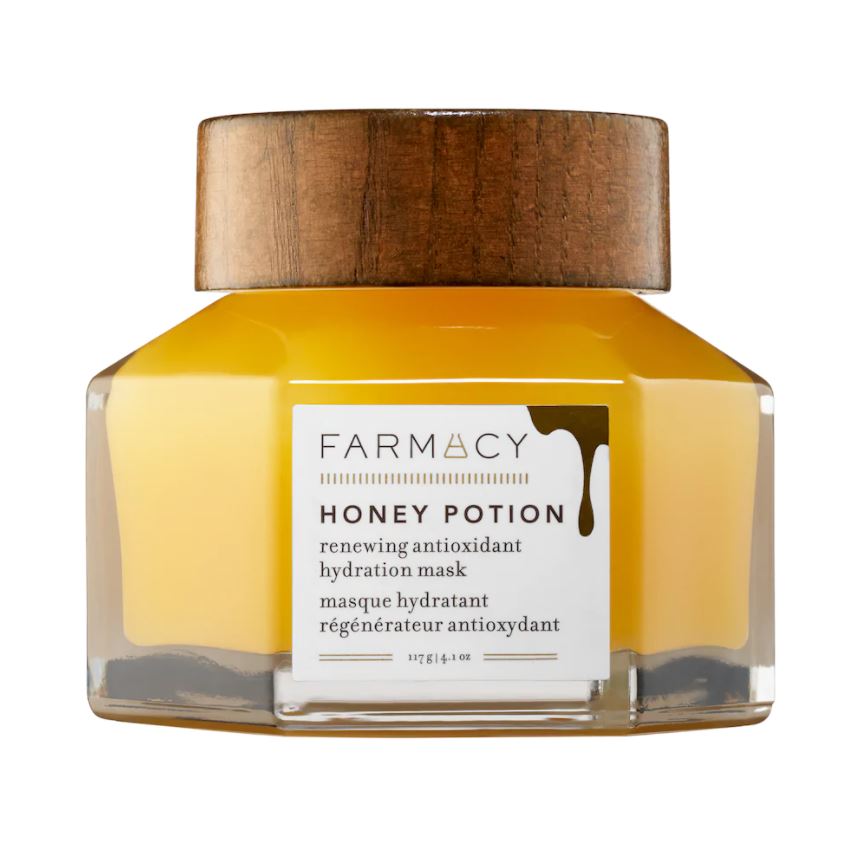 Farmacy Honey Potion Renewing Antioxidant Hydration Mask
With the goodness of a proprietary honey blend, this face mask warms up when applied, making your skin feel more relaxed than ever before. It also contains essential B vitamins and antioxidants, which is exceptionally good for smoothening dry skin and keeping it hydrated as well as renewed. With glycerin, it locks in essential moisture so that your skin remains incredibly soft and supple. This face mask also effectively works to reduce the appearance of fine lines and wrinkles, along with giving your skin the lift it needs.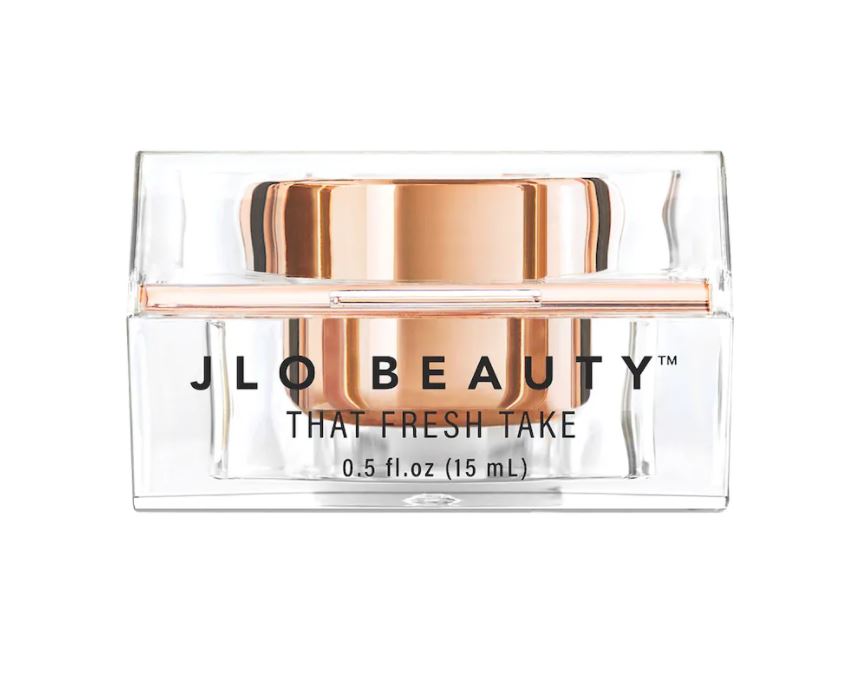 JLo Beauty That Fresh Take Eye Cream with Peptides
If JLo says it works, then you better believe that it works. This ultra-moisturizing cream is the perfect face glow cream for women in the undereye area. With patented peptides and blurring complex, it visibly reduces the appearance of fine lines and wrinkles along with eliminating dark circles and discoloration. With a sugar-derived matrix, it also gives your skin an instant lift and makes it feel nice and tight. So say goodbye to stubborn eye bags and say hello to an instant glow.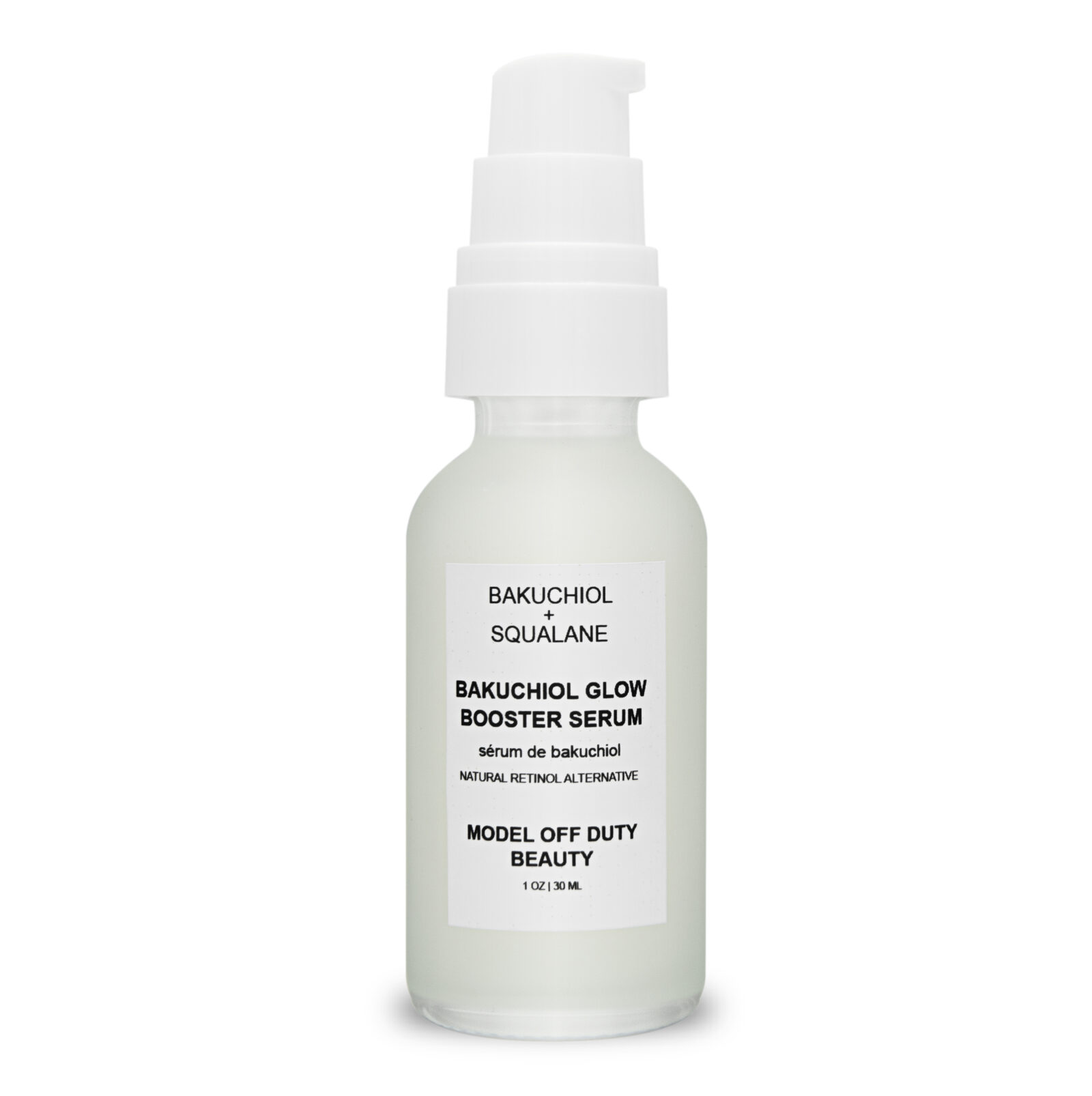 Model Off Duty Beauty Bakuchiol Glow Booster Serum
Bakuchiol is well known as a natural and gentler alternative to retinol. It definitely does not have the same harsh effects that retinol would have on your skin. This Glow Booster serum instantly boosts the production of collagen and elastin to reduce the appearance of fine lines and wrinkles. This serum also balances the production of oil and retains the right amount of moisture to keep your skin hydrated and healthy. Your skin will surely age with grace once you incorporate this into your routine.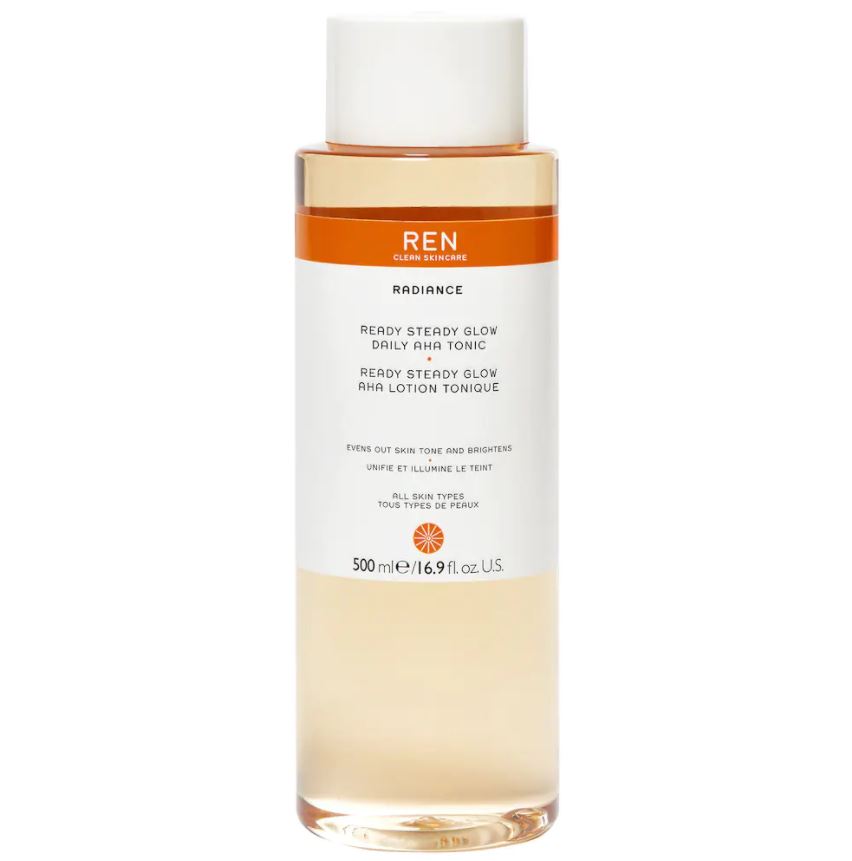 REN Clean Skincare Ready Steady Glow Daily AHA Toner
Tighten and brighten your skin with an exfoliating toner that penetrates deep to eliminate dead skin cells and minimize the appearance of pores. It also visibly boosts radiance and smoothens the texture of your skin for a radiant and more energized complexion. It also effectively targets dark spots and blemishes and lightens the appearance of hyperpigmentation. Achieving the perfect glow could not be easier than this.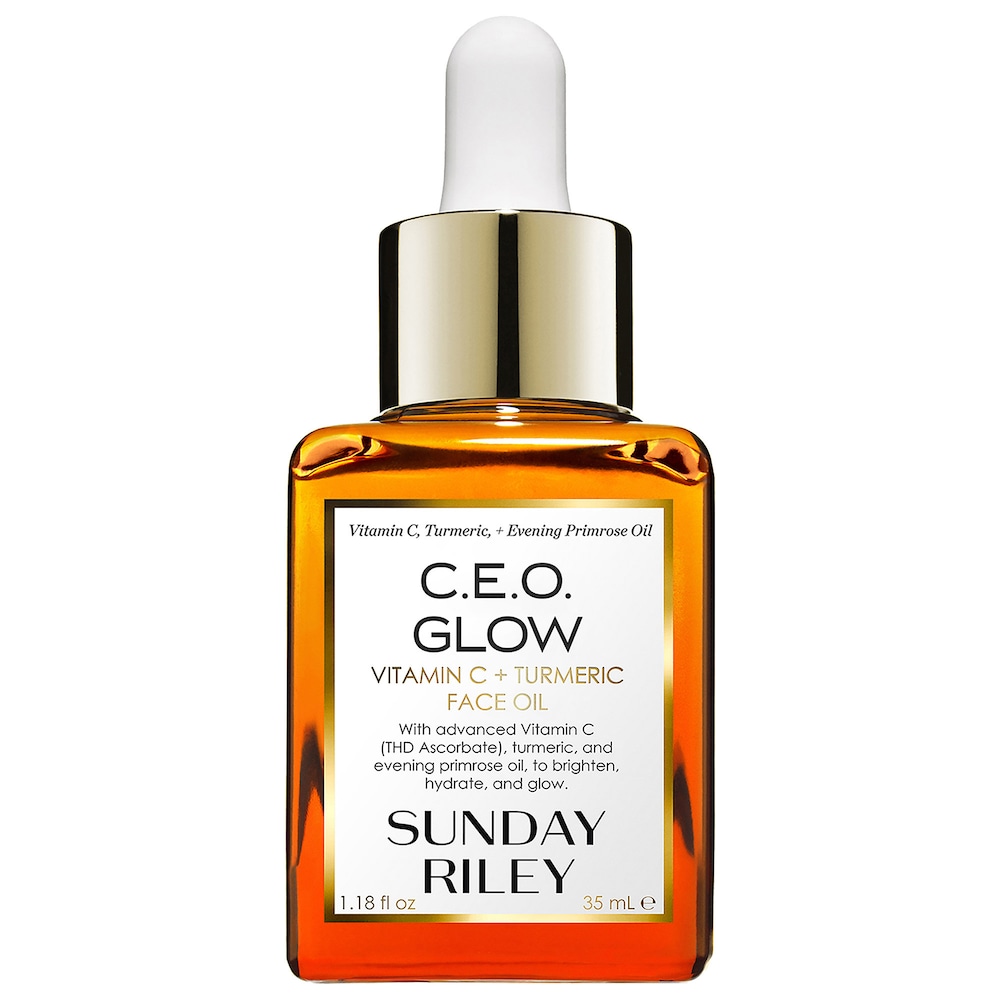 SUNDAY RILEY C.E.O Glow Vitamin C + Turmeric Face Oil
Turmeric is particularly known for instant skin brightening. This lightweight face oil is rich in antioxidants and calming compounds that help even your skin tone and improve the look of redness. It also contains vitamin C, an incredibly reliable ingredient in anti-aging treatments, as it fights the signs of fine lines and wrinkles and pollution, dullness, and dark spots. You are just one drop away from getting that radiant and youthful glow.